Floaty, ethereal and brilliant for twirling in; this year we're all about the tulle wedding dresses!
If you think about it, tulle wedding dresses are so versatile by nature that they can be romantic, whimsical and striking all in one. Tulle encourages a bride to feel like a princess and in the words of  Yves SaintLaurent; 'what is important in a dress is the woman who is wearing it.' And if you're not already convinced; who can resist a dress that goes swish?
Empire Line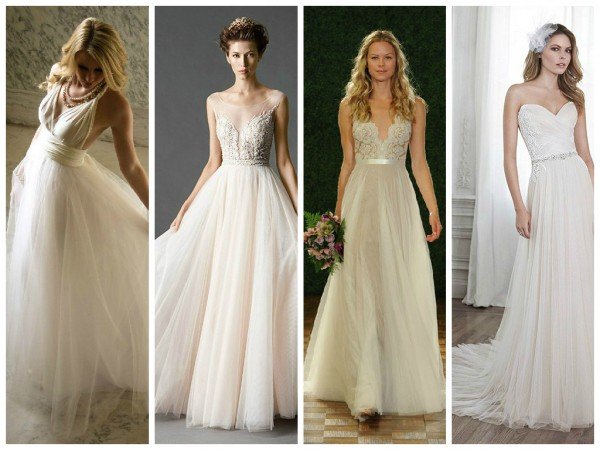 A slimline tulle skirt is becoming something of  a tradition for relaxed, boho weddings. The light-as-a-feather fabric looks amazing on an empire line gown, skimming hips and swishing around the ankles. For an on point bohemian look, choose a dress like one of the two featured from Watters; with a lace bodice to perfectly complement the romanticism of a long, flowing tulle skirt. Ideal for summer festival themes and outdoor weddings, this way of wearing tulle is fun and relaxed.
Fit and Flare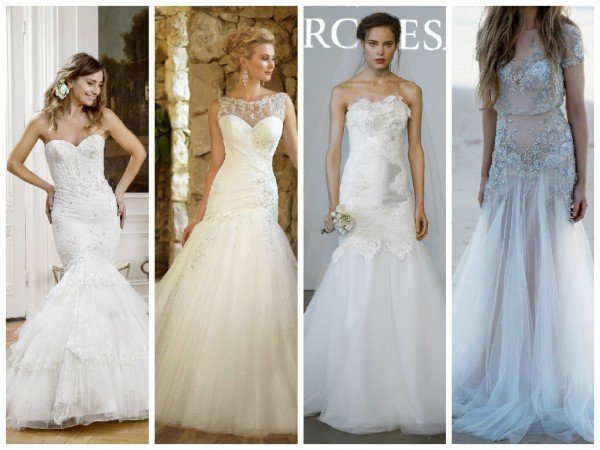 Fish tale or mermaid style wedding dresses remain a popular trend among brides for their striking look and silhouette enhancing properties. Tulle is a great way to spice up this fashionable style by adding a touch of the whimsical. We adore these mermaid tulle wedding dresses especially the Inbal Dror gown with hints of blush and delicate beading- right on trend!
Princess style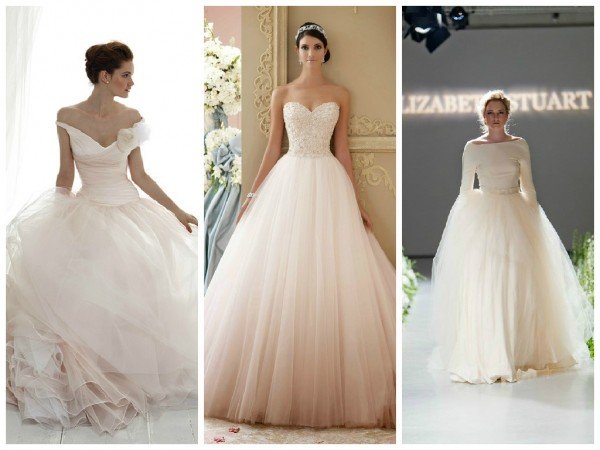 Tulle really does make a bride feel like a princess and the delicateness of the fabric lends itself to the ball gown styles as it tends to be lighter than other materials. The traditional sweetheart neckline and full skirt is always a winner but experiment with different fits to see what suits you. The long sleeves on the Elizabeth Stuart balances shoulder to hip ratio and looks both graceful and sophisticated. With the success of the live action Cinderella adaptation in 2015 we predict that ballgowns are going to regain momentum in the popularity stakes!
Short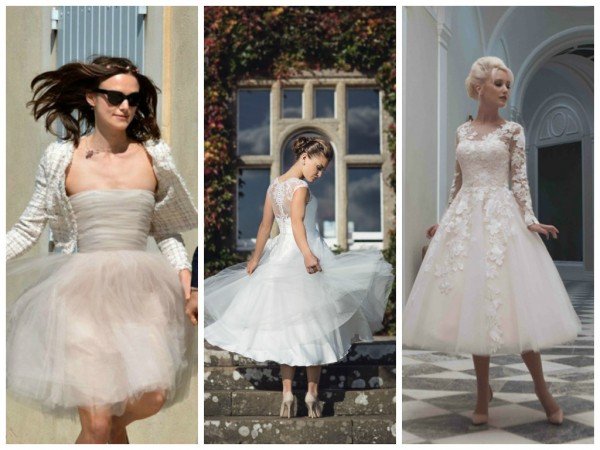 Who can forget the snap of Keira Knightley skipping along in that Chanel wedding dress? The image perfectly captures the idyllic, fairy tale vibe that tulle is all about and it can be added to any dress to create layers fit for a glamorous fifties siren, Whether it's short and fancy free or a more formal tea-length wedding dress that you're obsessing over; tulle is the ideal material for twirling in. Need we say anymore?
Sleeves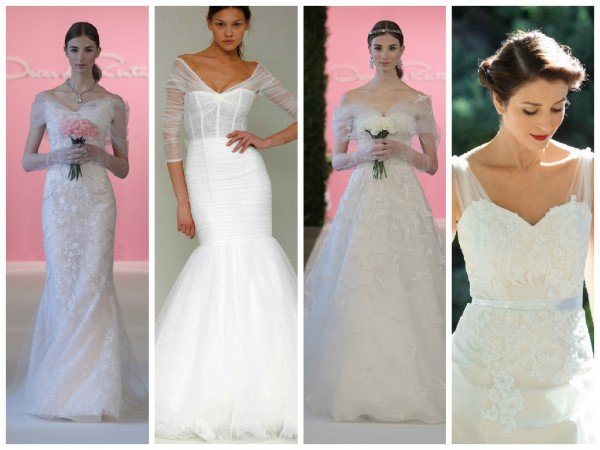 Here at Wedding Journal Online we see a large number of brides opting to add sleeves of all varieties to their wedding dress and who can blame them, when the sun isn't always guaranteed in Ireland? Oscar de la Renta included two dresses with tulle draped sleeves in his 2015 collection showing that the couture fashion legend is all about strategical draping. Tulle can also be used in lieu of straps and Lea-Anne Belter's vision is the perfect alternative for the modern woman looking to enhance a simple, sweetheart neckline. Using tulle to add sleeves gives the dress an identity and looks really elegant into the bargain!
Colour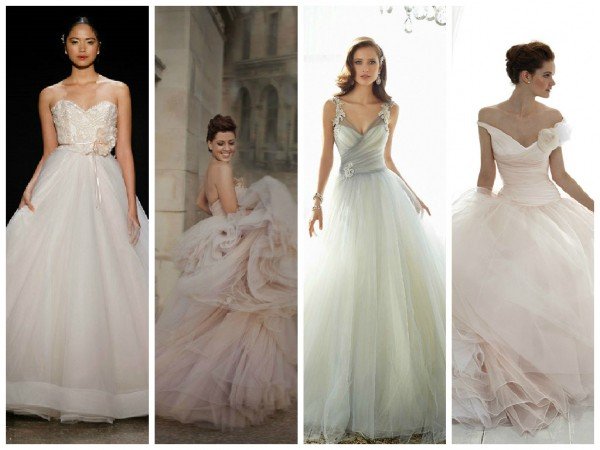 This season we are all about the colour! Hues of pink and blue have made welcome returns, showing up in catwalks all over the bridal world and we're delighted they have! Blush is one of the most romantic colours available and thus perfect for non traditional tulle wedding dresses. Another great match with tulle is grey, and we just couldn't resist this Sophia Tolli wrap-a-round creation.
Over-skirt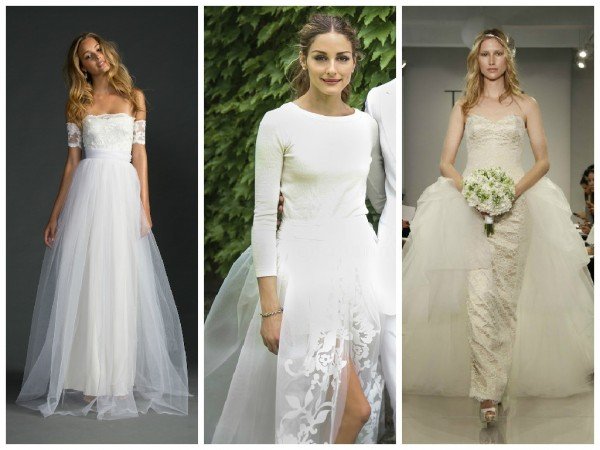 Brides in 2015 are all about raising the style bar and having more than one dress; one for a grand ceremony entrance and a more relaxed evening reception dress. Adding an attachable over-skirt is the clever way to take your dress from daytime into the evening. Although Olivia Palmero's tulle skirt wasn't attachable the tulle overlay gave her the freedom to look both relaxed and elegant.
Featured Image- Sangmaestro