We've tried and tested lots of lipsticks to find out which one will stay put for a pout to be proud of
We've tried and tested different long-lasting lipsticks to find out which ones would stand the test of time. We snapped a photo after three hours on to give you an idea of what to expect from these bridal beauty products.
HD Lip Tint Matt by Inglot
An excellent product that hardly moved, even when  I ate lunch. It lasted for approximately four hours, through drinking copious amounts of water. It's a great product and made my lips feel plumped and Instagram ready – it's definitely a product you could image on Kylie Jenner. The only issue was my lips tended to dry out a bit, but this is easily solved by re-applying or adding some gloss.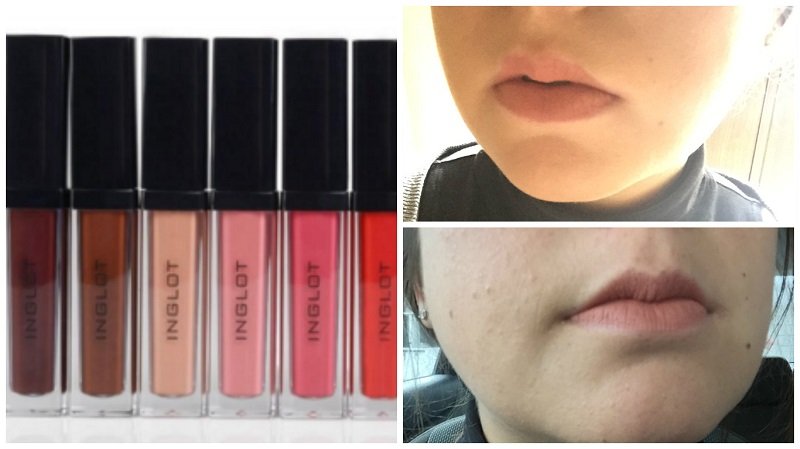 Marilyn Monroe Lipstick Collection by Max Factor
The range contains four reds inspired by the ultimate icon and I was excited to recreate Marilyn's iconic lip look with the Ruby Red colour. The lipstick applied effortlessly and my lips felt moisturised.  The colour didn't stay on as well when I ate and drank and needed regular top ups for maximum glam factor. However if I didn't eat or drink it stayed put and I felt like a movie star wearing it!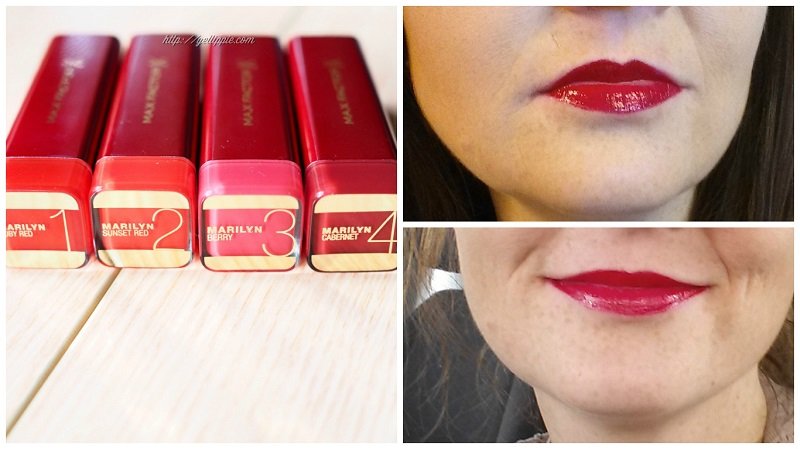 Luminous Lipstick by Catrice
This lipstick lasted well at first but after drinking and eating it wore thin and after a few hours looked patchy. The colour is great – it's definitely eye-popping and perfect for a big event but don't expect all night coverage without reapplying. At £3.98 this product is a total bargain!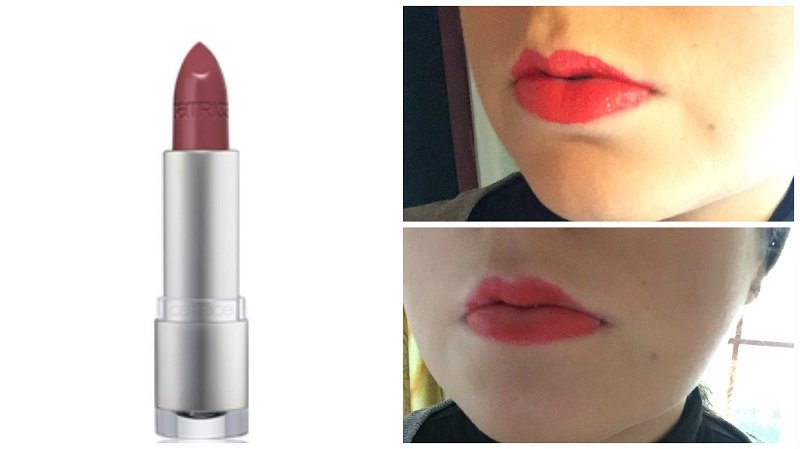 Divine Lips by Joan Collins Timeless Beauty
This lipstick attracted my attention due to the glamorous gold case which made a luxe addition to my makeup bag. I loved the soft pink colour of this lipstick and it applied easily. The lipstick didn't stay on that great over time and smudged a little when drinking a cup of tea. The overall look is quite girly and it made a lovely change from my usual colour choice.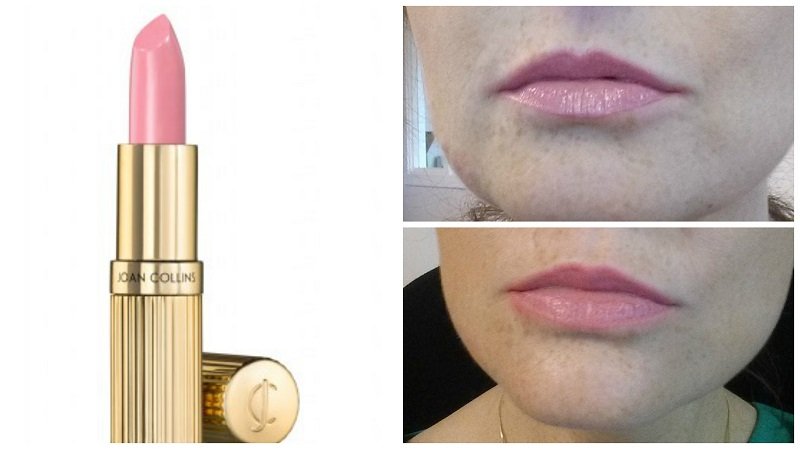 The Only 1 by Rimmel
I liked the smell of this lipstick, how it applied and the fact that it felt light on my lips. The product was easy to apply and as you can see from the photo it wore off evenly and gradually over time. It didn't leave my lips feeling dry and I was very impressed.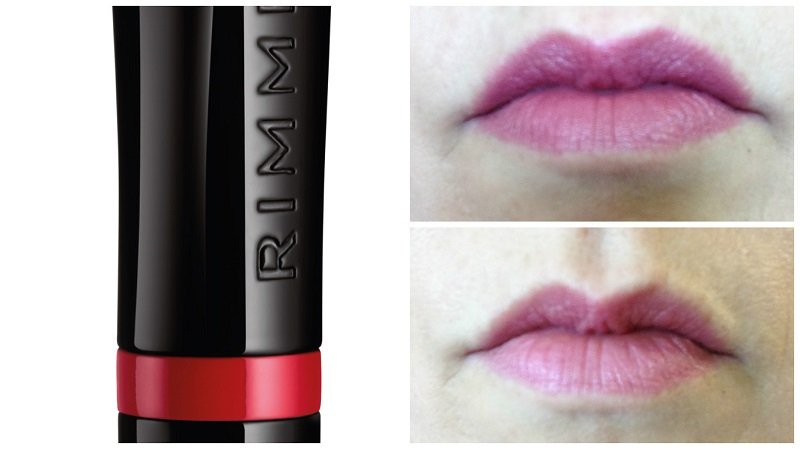 Perfect Stay, Raspberry  Silk by No. 7
I was drawn to this lipstick by the vibrant colour 'Raspberry Silk'. It stayed on really well for about three hours but after I drank a cup of coffee it faded. This lipstick felt a little dry on the lips after three hours wear, so it's best to top it up then to keep that freshly applied feeling. It also looked better when applied with a lip brush. I would definitely wear this for a night-time look.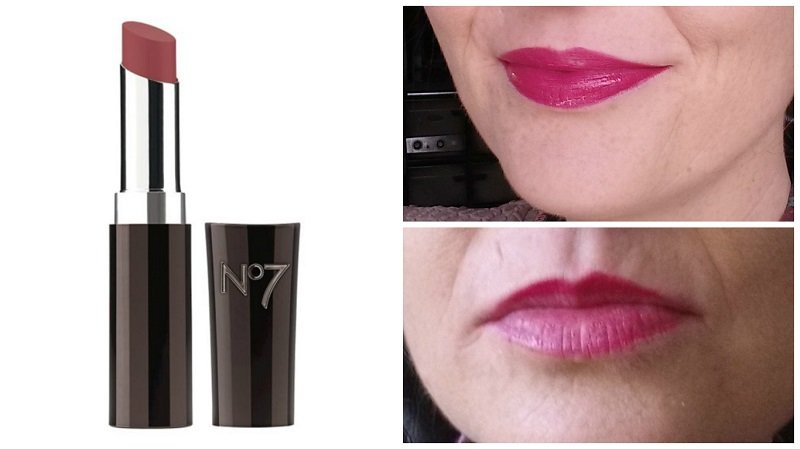 Ultra HD Matte Lipcolor by Revlon
This lipstick was my favourite for how if felt on the lips; it felt silky smooth and had a delicious hint of vanilla taste. It stayed on my lips really well and when it did start to fade it wasn't obvious as the colour was so light. It felt like a non-sticky gloss as opposed to a lipstick.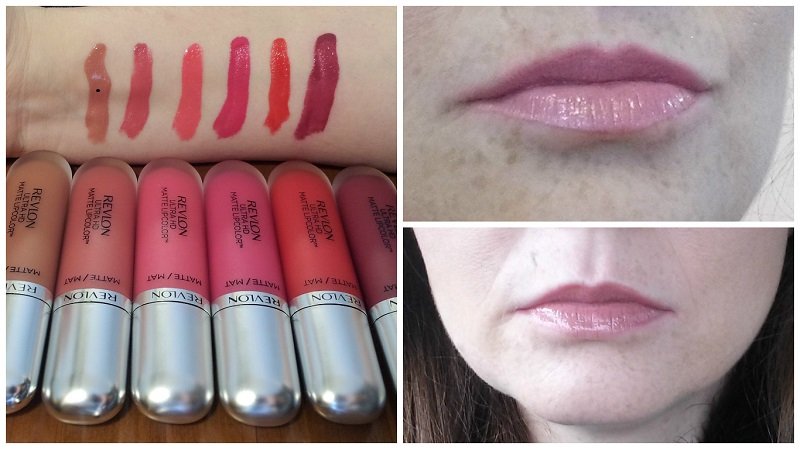 The winner!
Lasting Finish by Kate Nude Collection – Rimmel London
This collection from Kate Moss featured five nude shades. I tried the no. 45 Rossetto and LOVED it. It was a fantastic option for day wear, or if you are going for dramatic eyes and want more subtle lips – I would recommend this product. This one is the winner because it didn't budge all day, gradually faded and felt fantastic on my lips.