'Something blue' takes on a whole new meaning with these underwater wedding photos
Adventurous newlyweds Nelda and Wesley Dyssel wanted something different from the norm for their wedding photos. After considering a few options they decided on an underwater photoshoot in Mauritius.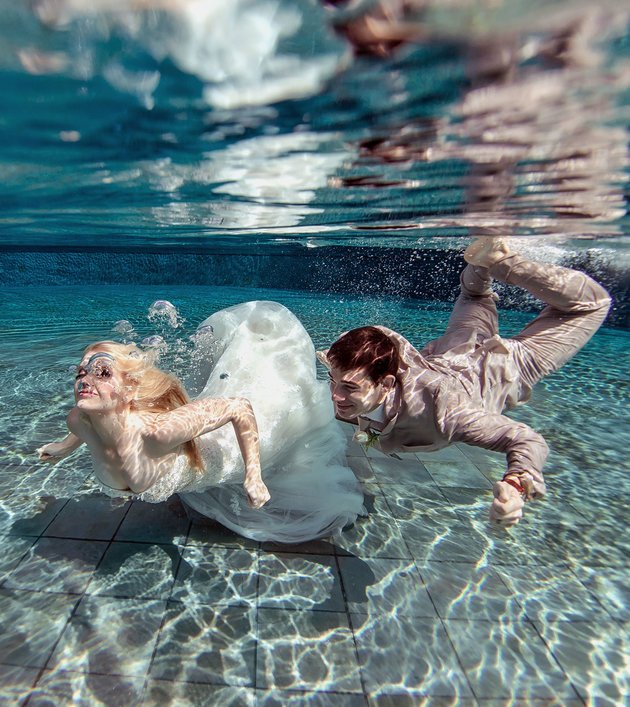 The couple enlisted the help of professional underwater and wedding photographer Iilse Moore to capture their dream day. The shoot took place the morning after the wedding. They told the Huffington Post:
We did the underwater shoot the morning after the wedding at 7am – and yes, the water was freezing cold.

That way we knew that even if the dress had been ruined we had already captured all our wedding photos on our wedding day."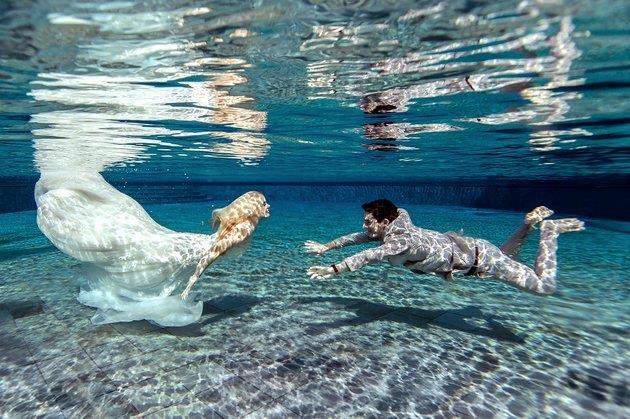 They described their photos as 'so different and exquisite' and say their guests were 'in absolute awe' when they saw their photos.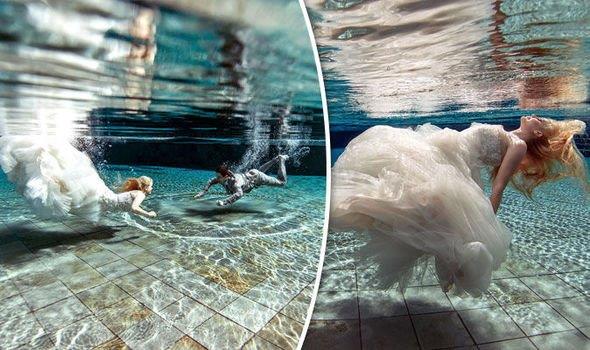 South African photographer Iilse free dived with the couple to capture the images, she said:
By wearing a simple weight belt, fins and a mask, I can swim around the model easily and stay mobile enough to quickly help her adjust something or change my angle for a more interesting shot.

With these particular images I was very happy to see how easily the couple took the water and how peaceful and natural they seemed to be."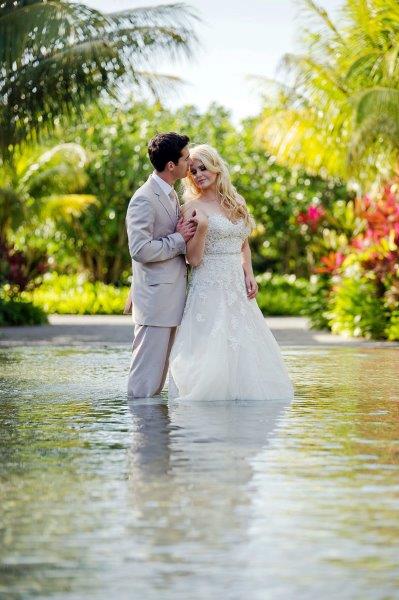 Featured image credit: Huffington Post