The Wedding Band Association is issuing a warning to couples that wedding bands are not always what they seem. Follow these tips when booking your wedding band to ensure you get the quality entertainment you've paid for…
Image: Miamipartyplanner.com 
There are lots of wedding bands in the market, but the message from the Wedding Band Association is that not all bands are created equal.
A good wedding band is worth every penny – their skill, energy and enthusiasm is contagious and before you know it, Granny is doing the twist and the dance floor is full as your guests let loose and make some moves (camera anyone?).
Unfortunately, this isn't every couples experience of their wedding band with tales of no-shows and other bands turning up that don't have the same line-up as the one booked.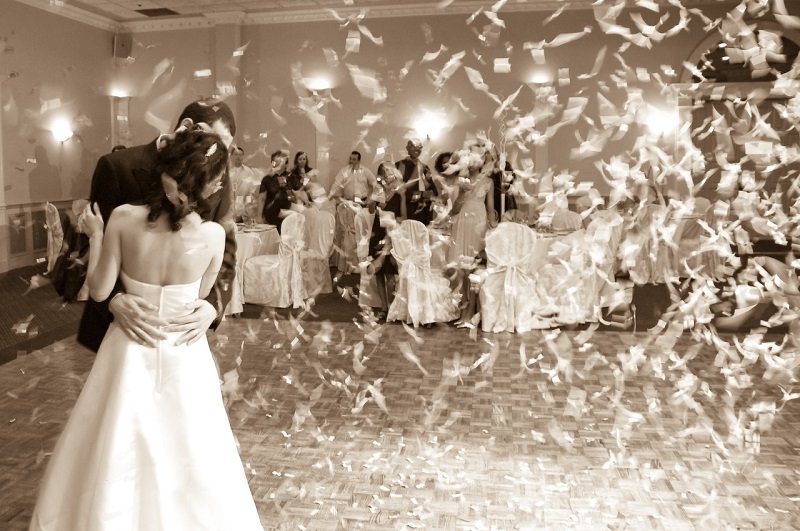 In response to these unfortunate practices, a non-profit organisation, The Wedding Band Association (WBA) was formed in Ireland a few months ago and already the website is receiving 5,000 hits a month and the association has over 100 professional wedding bands listed as members.
"The purpose of the WBA is to educate couples on what questions to ask their wedding band before booking and to create transparency within the market," explains WBA representative Jenny Cullen. "It's also a way for our members to disassociate themselves from these unfortunate practices as in order to be a member, you need to adhere to a list of terms and condition that The WBA expect."
A full list of these terms and conditions are available on the WBA website, but the two major ones are as follows …
'The band you book, is the band you get'
Couples researching wedding bands will often go to a wedding band showcase where they get the opportunity to see a variety of acts performing live. If they are impressed with a particular band's line-up and their music, they will book the band, only to find that on their wedding night, only one or two of those musicians (or in peak months, not one of those musicians) arrive to their wedding with the band being made up of relatively unknown or new members.
The WBA do not agree with this as a practice, believing it to be misleading and in some cases resulting in huge disappointment for the couple. With WBA members, the band you book upon original viewing are the band that you get on the night of your wedding.
'Our bands only perform at one wedding per night'
When you book a WBA member band, you book a band, not a business name that sends out different bands with the same name to numerous weddings on the same night. A WBA band shall only perform for one wedding per calendar date.
Tips for couples booking a wedding band:
Do your research. The band is a vital component of any wedding day. You want to make sure you're booking someone who sounds great, is trustworthy and won't let you down. Make use of forums, sites, word of mouth.
It is always a good idea to go and see a live performance of any band you are thinking of booking. Most bands will hold monthly showcases. Some bands will allow viewing at weddings while others won't. In most cases you might feel more comfortable viewing the band in a showcase environment.
Putting down a deposit when booking a band can help, as this means that the band is now committed to play your wedding on the date specified and no performance clashes should occur.
Remember every band is different. They will have different policies on deposits, different set lists and performance times and their own stipulations regarding contracts, so it is imperative that you do your research.
For more information and to view a list of wedding band association members visit Weddingbandassociation.ie.