Wedding cakes – nine new trends you need to know about. The classic wedding cake will never go out of fashion, however if you want to show off your individual style check out these nine awe-inspring alternatives
Chandelier
These gravity defying wedding cakes are known as 'chandelier' or 'upside down cakes'.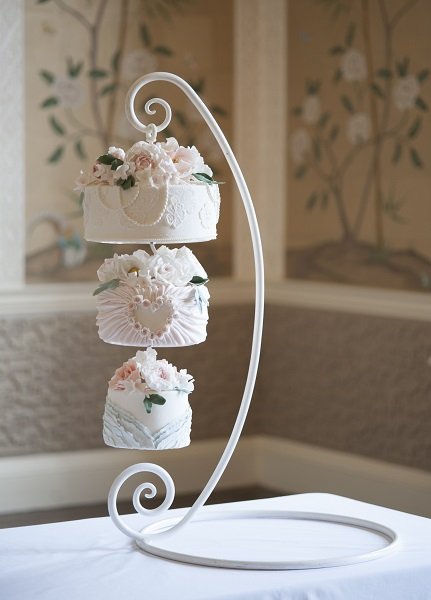 Cake sculptures
Why have a wedding cake when you can have a wedding cow or tattooed sailor? Madame Cocoa created these quirky wedding cakes that would undoubtably be a talking point at your wedding.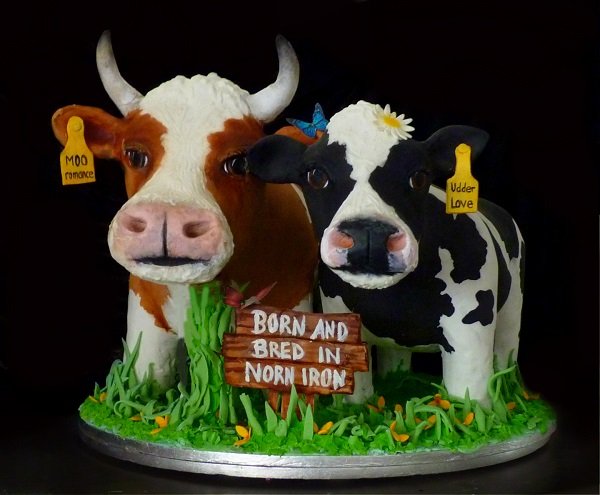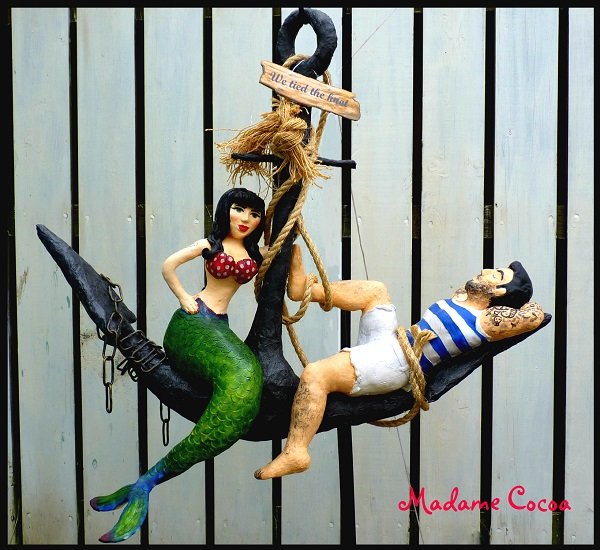 Naked
Naked or nude cakes are a MASSIVE trend this year, tying in well with rustic-themed weddings that are so popular at the moment. Naked cakes are free from traditional icing, tiers and flavours, and feature exposed layers garnished with juicy berries, drizzles of chocolate or a dusting of icing sugar. Instead of frosting the outside of the cake with layers of buttercream, bakers are increasing the filling between tiers and leaving layers exposed for a fresh mouth-watering look.
Geometric
Blocky cakes with squares, circles and rectangle print designs are an emerging trend – for a modern take on the traditional tiered wedding cake.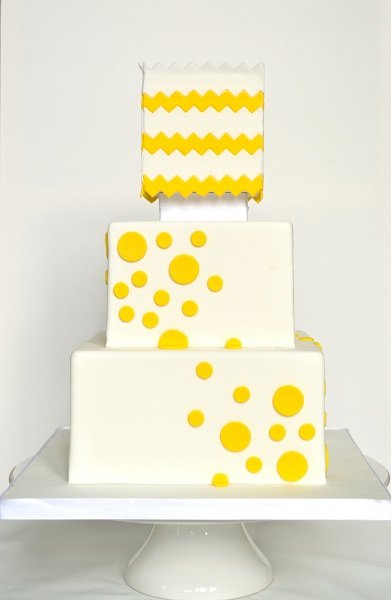 3D
2015 and 2016 bridal catwalks are bursting with beautiful wedding gowns featuring three dimensional floral and butterfly embellishment. This trend extends to wedding cakes also and brides are opting for arty 3D designs.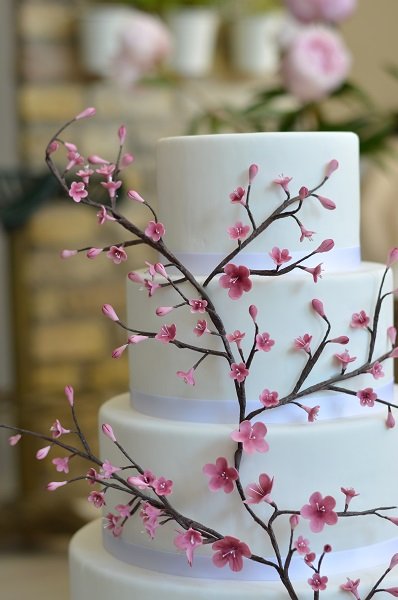 Hand painted
Recently WJ have noticed an increasing number of cake makers are offering bespoke hand painted cake services as this artistic cake trend takes off across the country.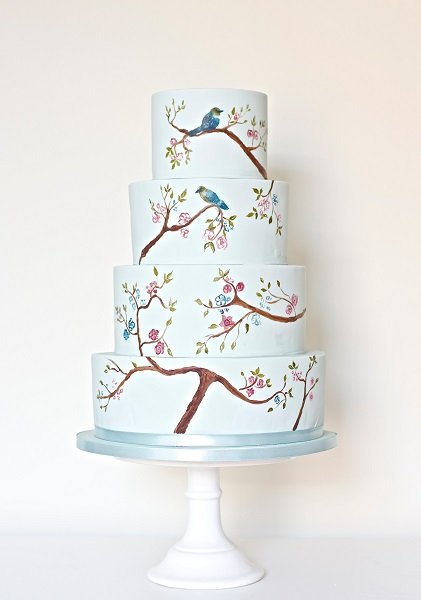 Blush
We love this girly blush or pink coloured cake – that incorporated two trends in one; the colour blush and ruffled icing.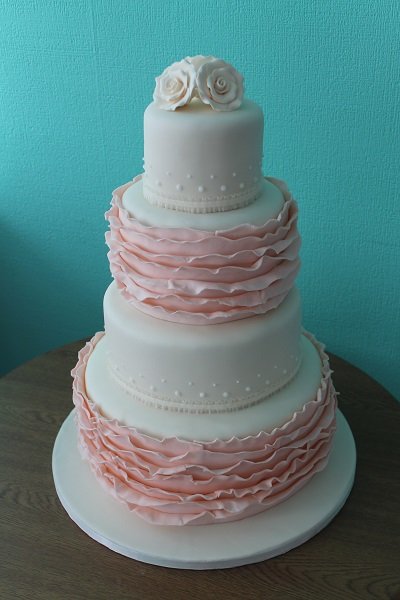 Double design
These 'two for the price of one' designs are a quirky way to reflect both 'his & hers' personalities.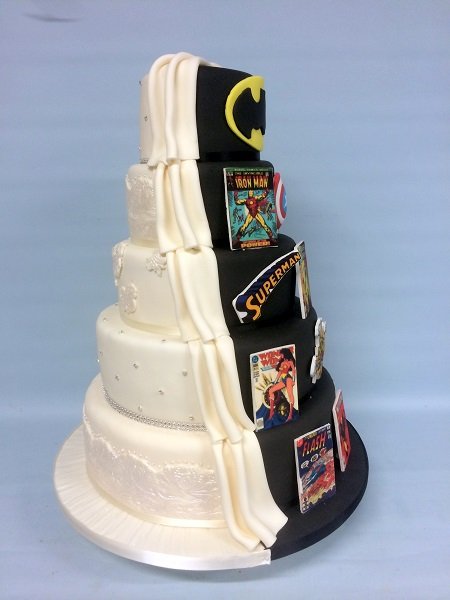 Cake pops
While 2014 was the year of the cupcake, this tasty treat has been knocked out of the way by the trendy cake pop. How cute are these pink pops from Cakes by Landa?
Featured image photo credit: Madame Cocoa
Facebook Comments