Mocha, latte, cappuccino – coffee coloured and champagne shades will be a huge wedding dress trend in 2016
Wedding dresses in neutral tones will be very much in vogue for 2016 – from champagne coloured with yellowish orange tints similar to beige, to taupe tones and light coffee coloured shades.
The shades of coffee and champagne vary throughout different designers' collections which gives brides a greater choice, especially those who want to move away from traditional white or ivory.
Browse 28 wedding dresses below in ballgown, fishtail, sheath and A-Line silhouettes to find a dress that flatters your body shape.
Ballgown
Designers have worked neutral colours into ballgown styles for Spring 2016 incorporating other key trends; layers and layers of tulle, plunge neckline, detailed backs and 3D floral applique.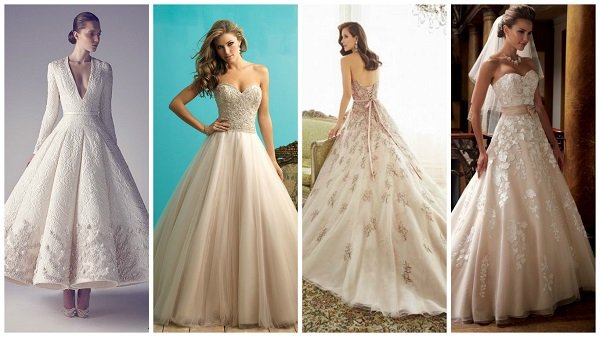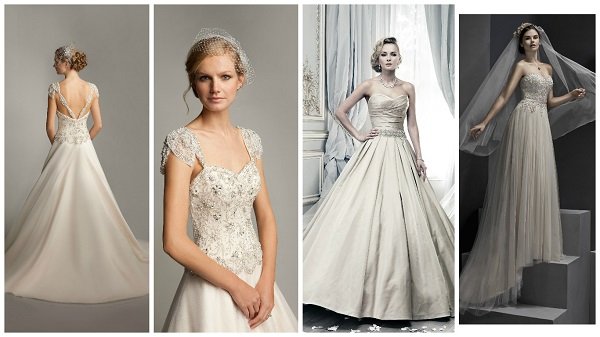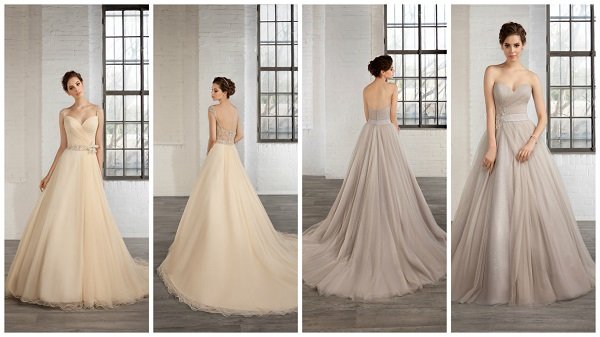 Fishtail
Don't fancy head to toe champagne or coffee tones? Then add a pop of colour with a belt as seen on the Justin Alexander dress pictured, or go for two tones featured in the Linea Raffaelli fishtail dress below.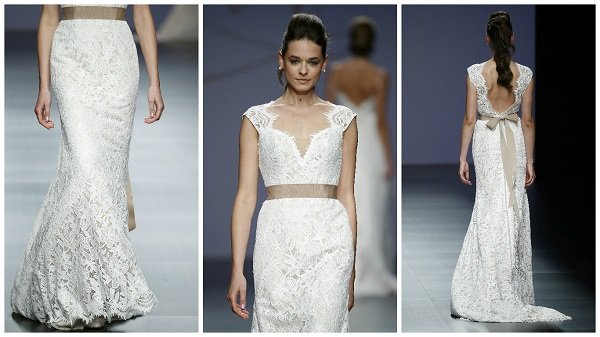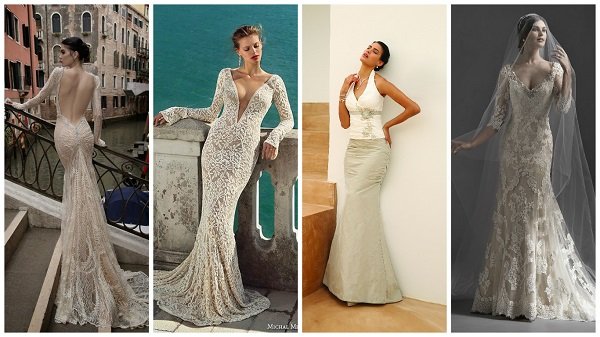 A-Line
Champagne or taupe coloured embellishment over white or ivory is an edgy way to wear the trend, as shown on the Mark Lesley and Dian Legrand styles pictured. Or go for a darker under skirt with a white or ivory overlay as seen in the Amelia Spose and Maggie Sottero A-line gowns pictured.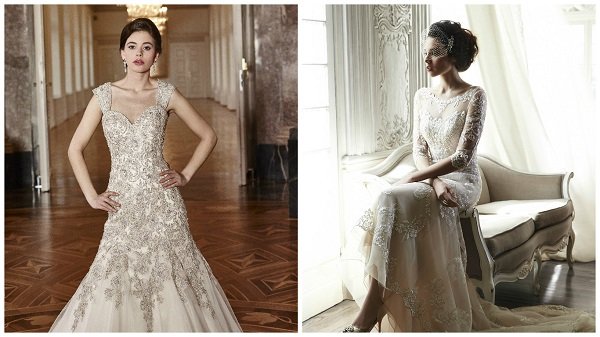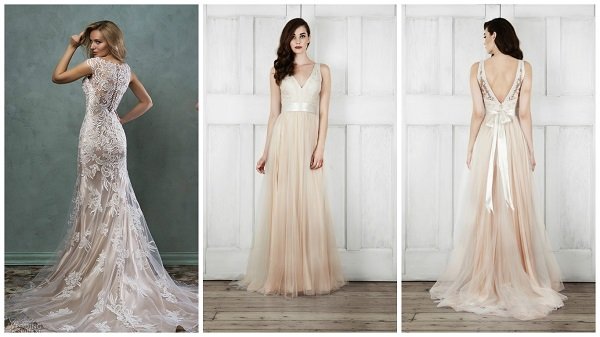 Sheath
Neutral earthy tones combines with a sheath silhouette make the idea outdoors wedding venue dress.