Deep plunging necklines, sultry exposed backs and thigh-high slits push all the bridal boundaries and here's how you can wear them!
While brides can still opt for the angelic high neck (which is actually on trend at the moment!), long-sleeved lace princess gown, many are opting to 'wow' their future husband and wedding guests when they strut down the aisle like a supermodel with their illusion back, front and even side panels!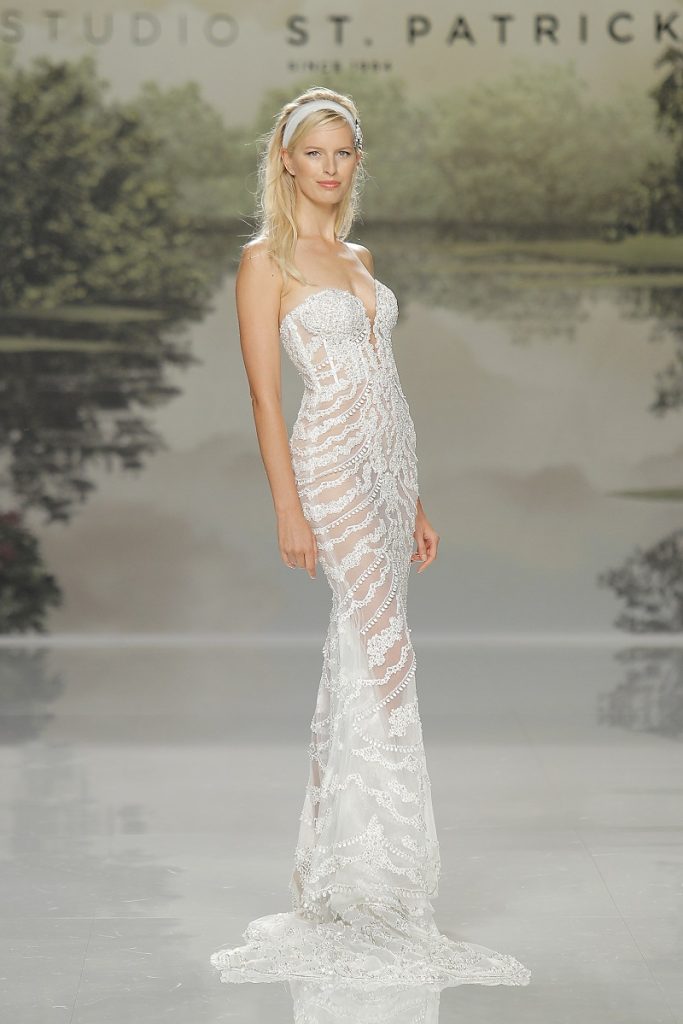 But there's just one problem – not every bride has the body of a supermodel, does she?
For the regular sized bride who thinks her bum's too big, her chest is too flat or who wants to hide a muffin-top, it's easy to believe that these daring wedding dresses only look good on the flawless figures of models in a magazine.
However, we just don't buy that. Every bride, regardless of size or shape, deserves to wear her dream dress. All she needs are the tips and tricks to help her wear it well.
So, how can the average bride wear a daring wedding dress?
It sounds clichéd but adopting this look is all about confidence. If you don't feel comfortable in your wedding dress, regardless of how daring it is, or how much you resemble Miranda Kerr, it will be written all over you.
We recommend taking things one step at a time. Don't dive headfirst into a dress that exposes your cleavage, thighs and back all at once. Take an either/or approach. If your neckline is jaw-droppingly low, keep the hemline modest to avoid overkill.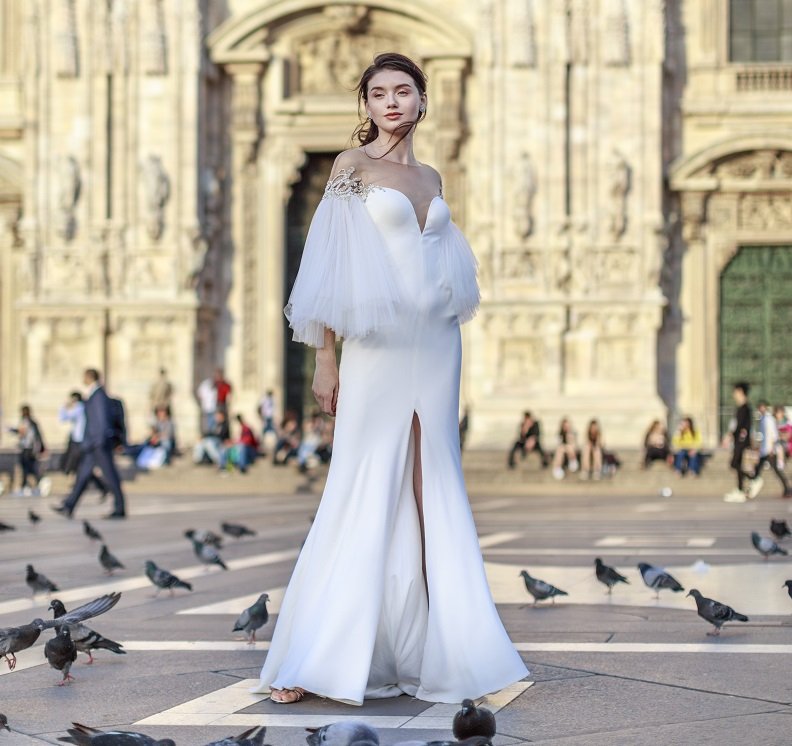 Style of Wedding
Flesh-baring bridal gowns could run the risk of being inappropriate in a formal setting, such as the local chapel. But they are ideal for destination or summer weddings in warmer climates or for civil ceremonies at laid-back locations.
Bridal Hair & Make-up
Let your bridal gown do all the talking. Wedding hair and beauty looks should be minimal, demure and counteract the bold statement of the dress. This means loose natural hair and a muted, neutral make-up palette best partner this look.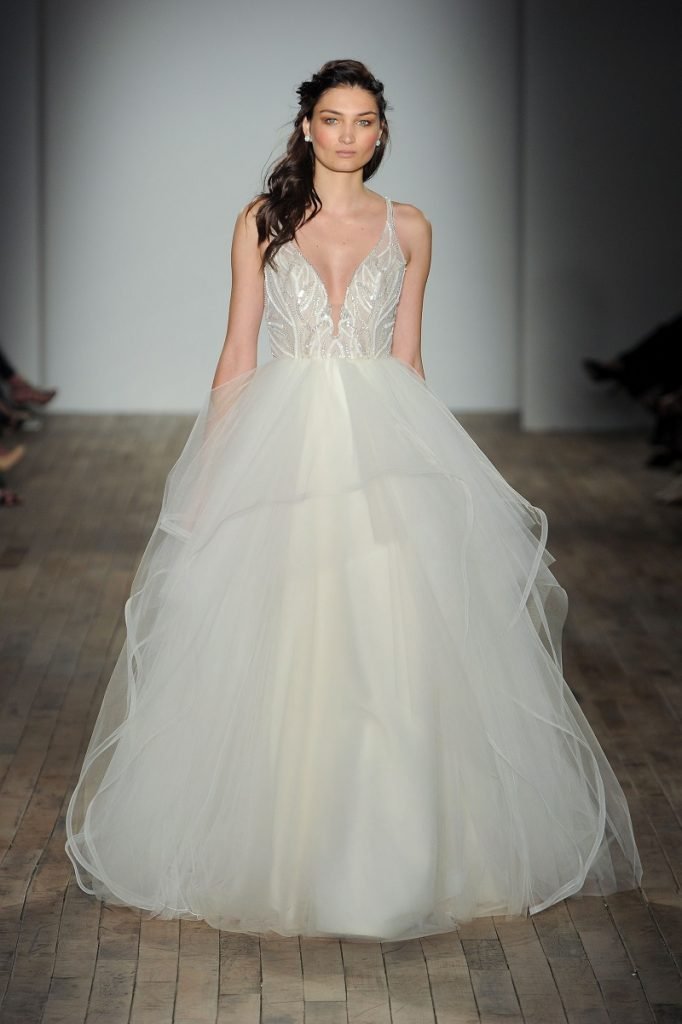 Underwear
Good underwear is like real-life photoshop, especially under fitted or clingy wedding dresses. Investing in underwear that will suck in all the lumps and bumps will contour your body. At your first fitting, take note of what style of underwear you're going to need (strapless, one-shoulder, racer-back, etc,) and purchase it in time for your second fitting, so you know exactly how your body will look on the day.
Strike a Pose
The reason that models look great in these gowns isn't just down to having a killer body – although, it probably doesn't hurt. The way they pose and hold themselves also affects how the dress looks. For pictures, always stand up straight with a long neck and shoulders back. Put one foot in front of the other to elongate your body and don't forget to flash a smile that says: 'I know I look good'.
Featured Image Credit: Berta S/S18