With bridal designers expanding on the modern bride's love of colour we ask of you would consider wowing your guests and your husband-to-be in red?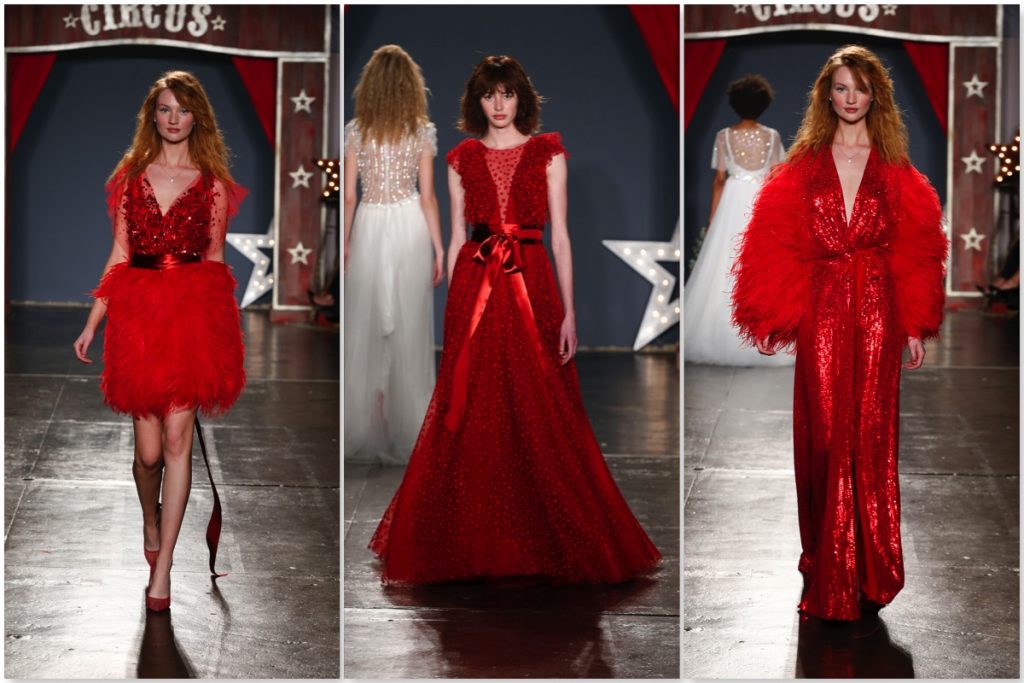 Coloured wedding gowns are everywhere these days. Modern day brides are breaking from tradition and going for a unique look that can reflect their personalities. However, if you want to opt for a strong colour like red on your wedding day you might like to think about what the colour conveys.
Wearing a red wedding dress can signify many things. Red is a sign of warmth and love. It is also shows boldness and is a great choice for the bride who really wants to make a statement. Other adjectives associated with the colour red include excitement, strength, passion, determination, desire and courage.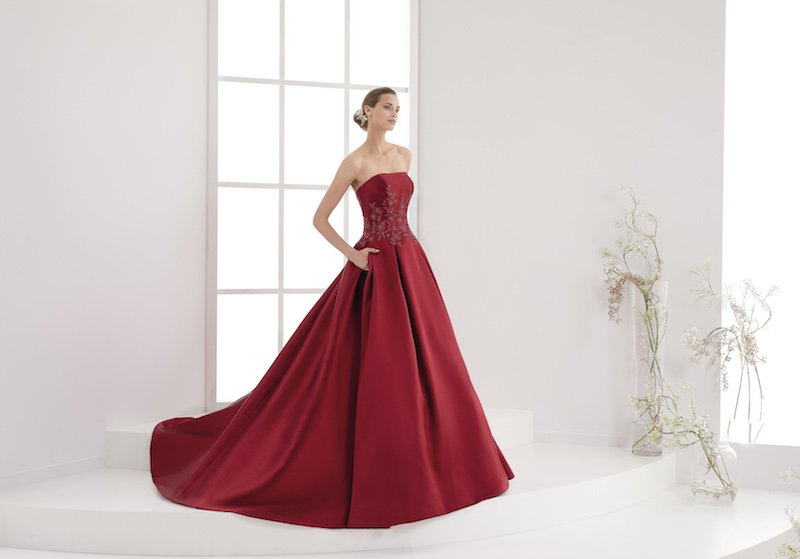 According to wedding myth, your wedding dress colour can predict the happiness of your marriage. So if you are in any way superstitious you may not want to swap out the traditional white/ivory gown in favour of a bold red, because the rhyme warns – 'Married in Red, you will wish yourself dead!'
However, we know this one is really a myth because many wedding dresses in China, India, Pakistan and Vietnam are red, a traditional colour of good luck.Highly symbolic, the colour red is commonly associated with love and passion. In Indian context, red is also connected to the rising sun. Besides, according to astrology, the planet in charge of marriages, Mars, is red in colour. Therefore, Hindu brides are asked to wear red during the wedding proceedings since it stands for prosperity and fertility.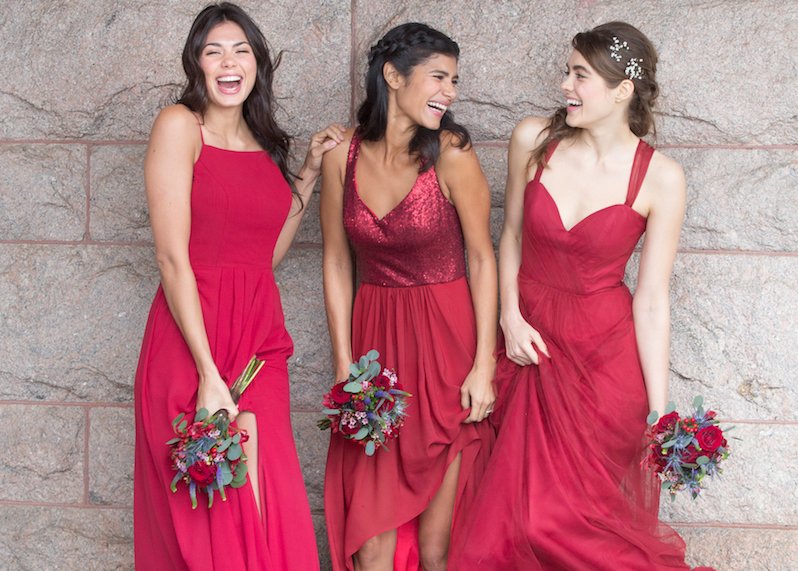 Red looks particularly in keeping in the weeks surrounding Christmas and Valentine's Day, but if a red wedding dress really is a step too far for you, consider bringing in the colour red and all of it's symbolism in other ways with your bridesmaids' dresses and your floral arrangements – or why not add a pair of ruby red heels to spice up your wedding attire!
Featured Image: Cymbelline