Mirror
2015 NTA Awards- our favourite bridal- inspired looks
Many people tuned in to last night's National Television Awards to see the bevvy of stars accept their hard-earned rewards for their service to television over the past year whereas we tuned in to see what they wore!
Bridal fashion was in full force, with the country's biggest TV celebs braving the frosty weather and daring to bare in an array of stunning gowns. White gowns were everywhere, along with shimmering silvers, dazzling diamante and ladies in tuxedos.
Bridal looks we loved
Blush
Blush was the colour of the evening and this subtle tone is definitely having its' moment on the bridal catwalks. Silver is another colour sneaking into our bridal dresses and combining the two means huge fashionista points. Look out ladies, bridal glitz and glam is back!
White
Kris Jenner and Nikki Sanderson both dazzled in shades of white. Although Nikki's plunging neckline is a bit too risque for the average wedding, plunging necklines are making a comeback in the world of bridal fashion.
Bridesmaid Style
Two piece bridesmaid dresses are becoming more and more popular in bridal shops and we're loving the contrast between Kate's sequin top and satin skirt. Watch out for glitter inspired weddings being a trend in 2016.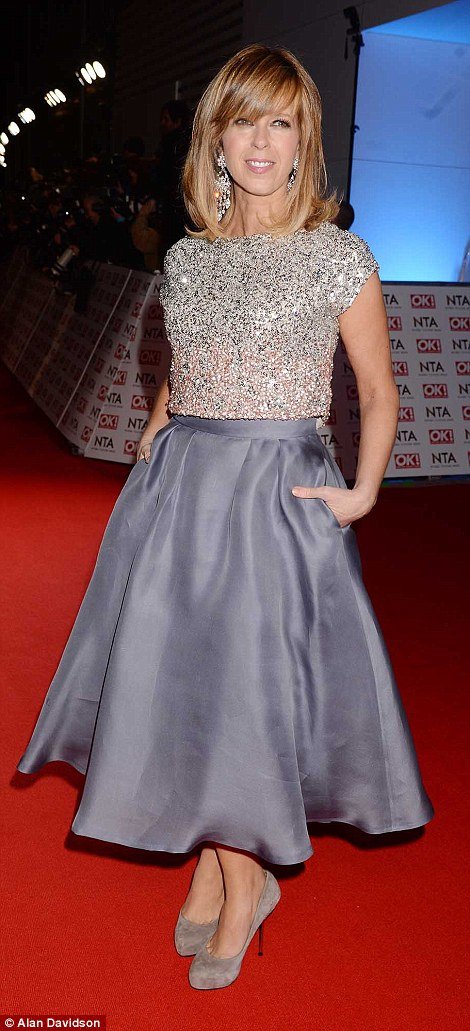 Trouser Suits
As a welcome change, some stars even turned to grooms wear to make their fashion impact! Although these tailored suits were more fitting to grooms wear, more and more designers are featuring white trouser suits in their bridal collections in 2015. Not only that, a suit is the perfect stylish alternative for the bridesmaid who doesn't like dresses!