Being hopeless romantics we were swept off our feet by this beautiful wedding reception inspiration shoot that combines the prettiest of details with statement flowers…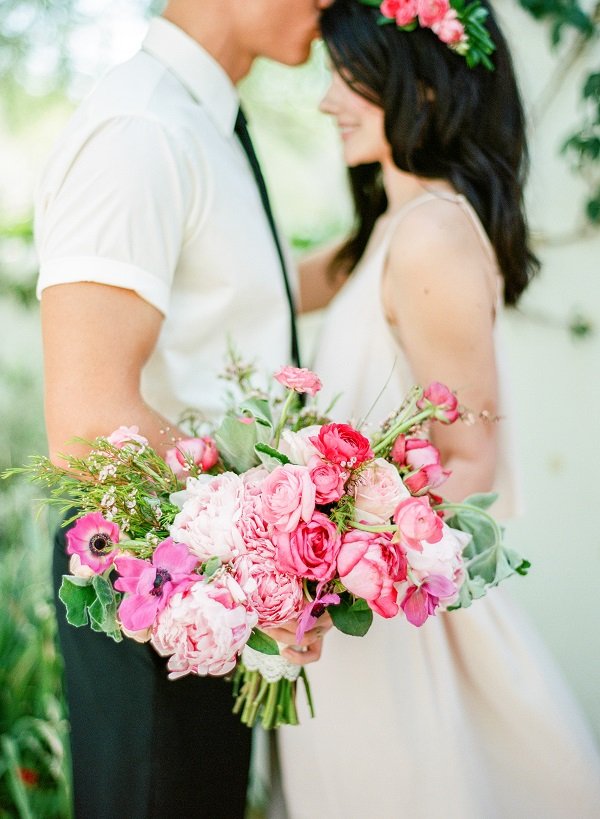 There's no doubt that the focus of this wedding inspiration shoot is the statement flowers. The centerpiece, bouquet and hairpiece use vibrant shades of blush, light pink, and magenta to complement the season and surroundings which was filled with bougainvillea, olive trees, and desert plants.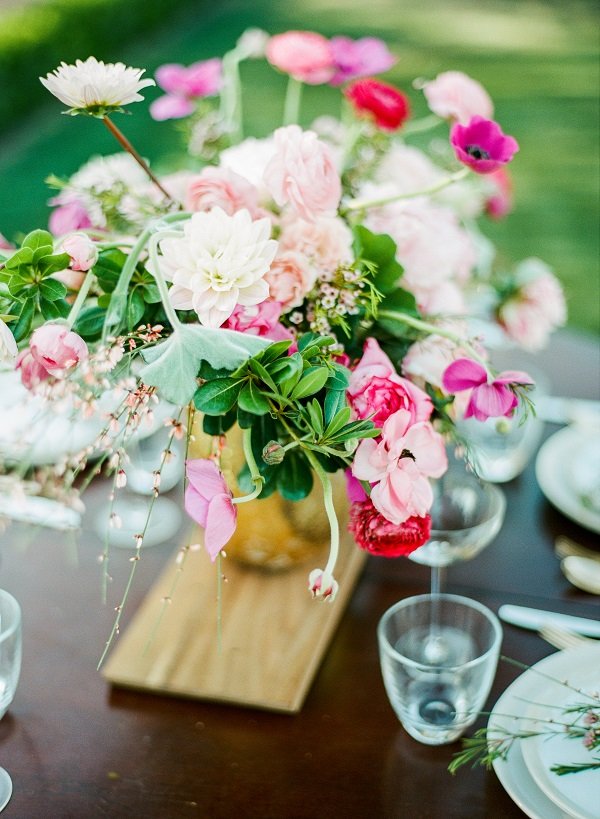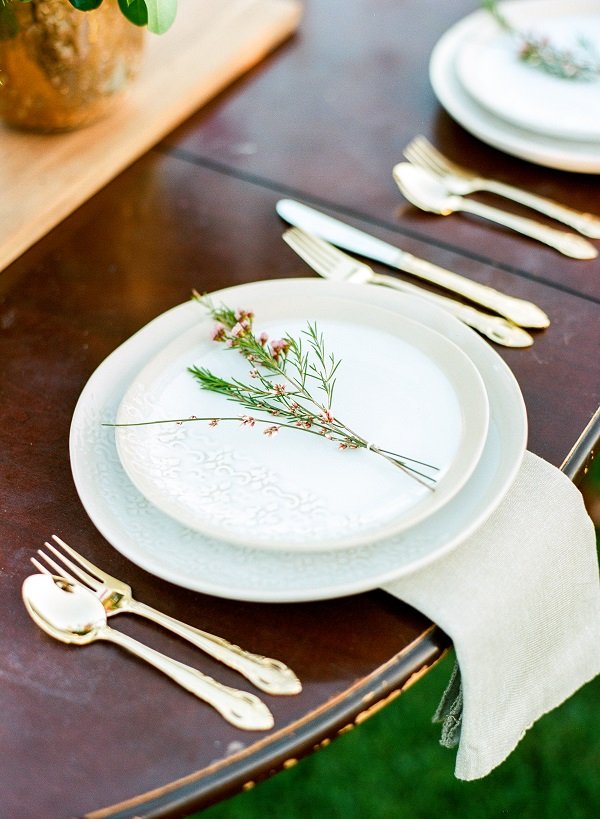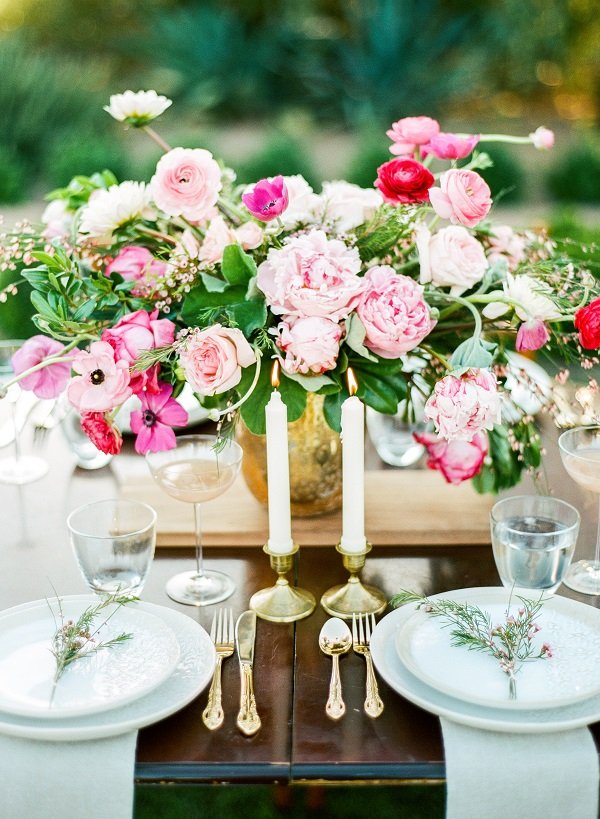 A table for two
If the top table seating plan is giving you a head ache why not opt for an intimate table for two? No matter which configuration you choose, the bride and groom should always face the room with their table set apart from the others by some type of special decoration, such as flowers or personalised signs hung on the bride's and groom's chairs.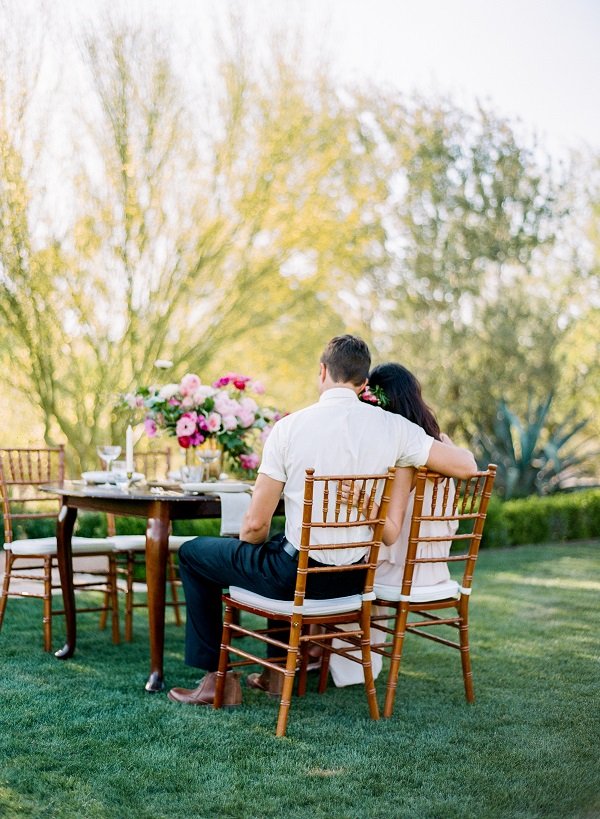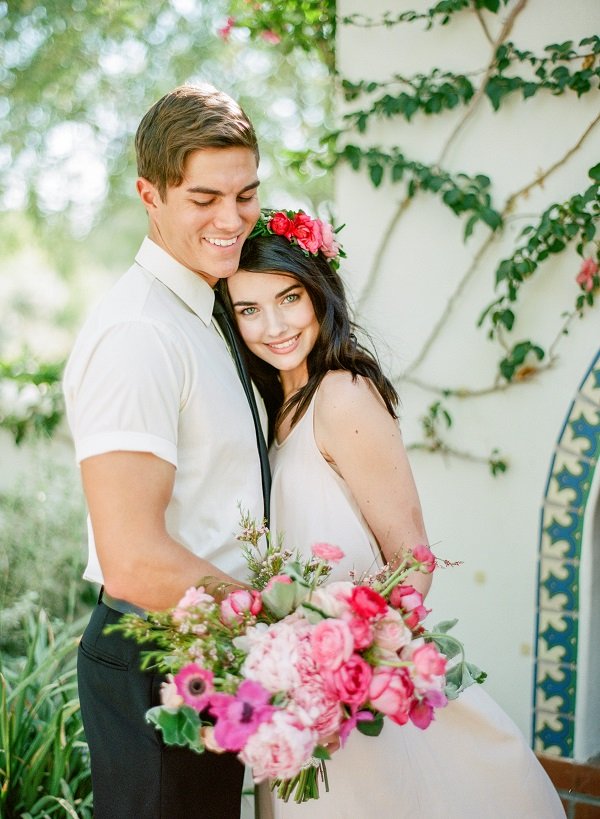 Cover up tip
Even if you're getting married in the middle of summer, the temperature will dip come the early evening so have a cover-up at the ready.  Don't feel you have to stick with white either, we love this floral kimono which gives the bride a colourful alternative to her all-white wedding dress.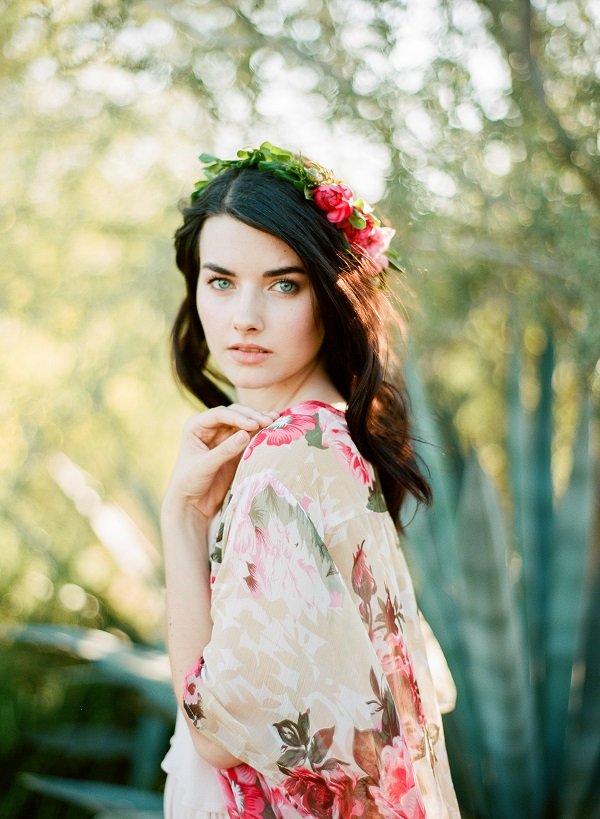 With thanks to:
Photography: Daniel Kim Photography | Styling: Ayofemi Creative Studio | Jewellery: Ashley Webber Jewelry | Venue: El Chorro | Female Model: Kyra Wennersten | Florals: Carte Blanche Design | Kimono: Urban Outfitters | Male Model: Kyle Kriesel
Facebook Comments