Wedding photo booths – what are the options? Karaoke, wind machines, weird and wonderful digital backgrounds and more…
Wedding photo booths have really taken off in the last few years, and even the celebs are getting in on the craze. Recently Ronan's Keating daughter Missy shared sweet family pics on Instagram of Ronan, Storm and family wearing funny props and posing for photos on their wedding day.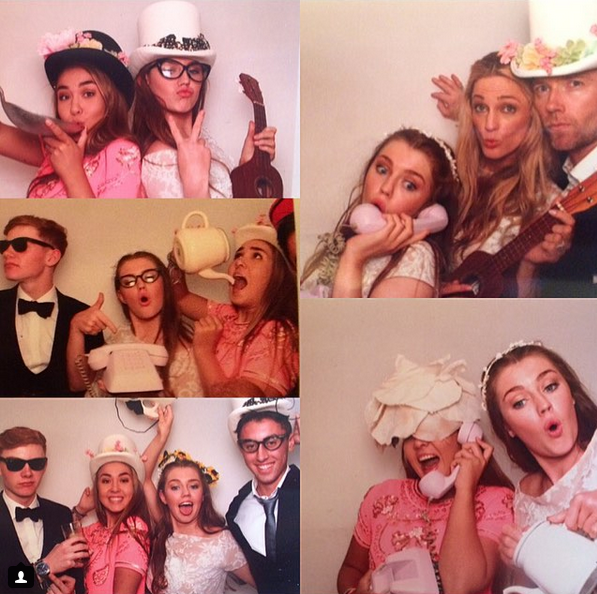 As the popular of photo booths has increased so too has the variety of added extras on offer. Here are a few options that you may want to consider when choosing a photo booth.
Green screen
A green screen is used to add in a different backdrop digitally. Transport your guests to the Eiffel Tower, Times Square New York, under the sea, to the moon, or another weird and wonderful location using green screen technology. After the background has been added by your photographer, the images can then be shared on social media with your guests. To find out more about this contact Belfast-based Peter's Photobooth.
Inflatable
A giant inflatable photo booth that changes colours – why not?! Also stocked by Peter's Photobooth.
Guest book
You guests pose for their photos and are provided with one set of snaps, the second set is stuck into a guest book for the bride as a wedding day keepsake. Guests are asked to write a message next to their photos – usually these messages get less sensible as the night progresses!
Video option
Instead of writing well wishes in a guest book, ask your family and friends to leave a 30-second recorded video clip. Companies such as Photobooth Angels, based in Northern Ireland offer this added service.
A wind machine
A wind machine is used to shock your wedding guests by suddenly emitting a rude sound, which we're assured results in hilarious photos. See photoboothireland.ie for more details.
Karaoke
Belt out a few bars of Dancing Queen or another cheesy tune in a special karaoke photo booth. See 6D Entertainments, Belfast for more information.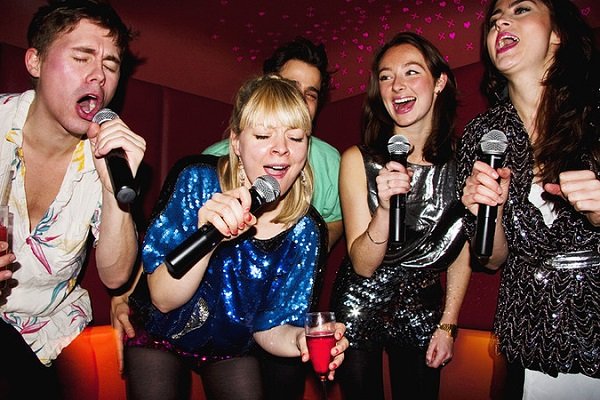 Themed
Yep you can get themed wedding booths now; classic, vintage, 80s, the Great Gatsby, and more.
DIY
Cut costs by setting up your own photo booth. It's easy, set a camera up on a tripod with a remote shutter device (a lead that connects to your camera that you press to take the photo). Collect up a box of props and an old frame that your guests can hold up and stand behind, and hey-presto you have a homemade photo booth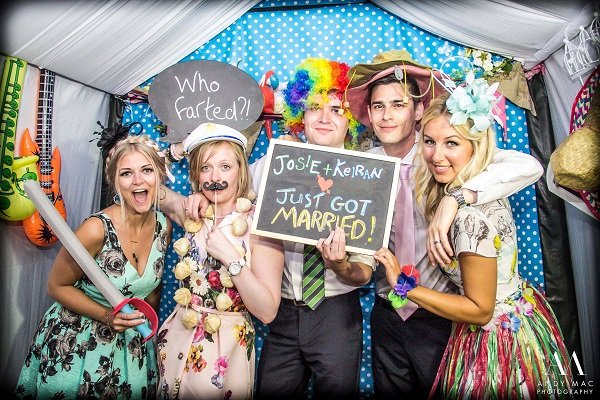 Featured photo credit: Photobooth-cambridge.co.uk