The wedding selfie is the latest wedding photography trend and it seems that as a nation, the Irish are rather selfie obsessed….
Image: Bertiescatering.com
When you're making a check list of must-have wedding photographs is the wedding selfie among it?  Cute images of the bride and groom; quirky pictures of the bride and her maids and down right silly pictures of the wedding party – that's what the wedding selfie is all about. It's fun, it's spontaneous and it's maybe just a little bit narcissistic (but we won't won't dwell on that).
Of course it's not just weddings that are getting the selfie make-over, as a nation we are completely, totally and utterly selfie obsessed. We might not like to admit it, but according to research by Huawei Snapys, Irish people take 40 times more selfies than Americans and eight times more selfies than people in the UK. And here's us thinking we were a modest lot – how wrong we were!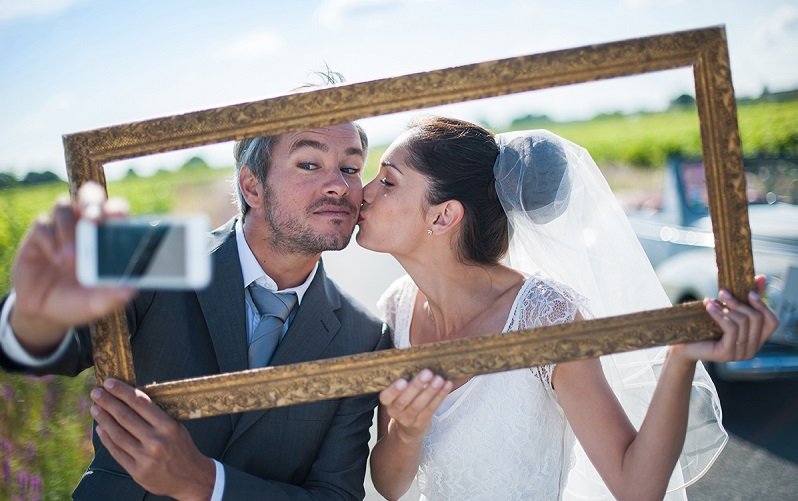 The research also found that Galway is the selfie capital of Ireland with Galwegians taking six times more selfies per capita than Dubliners.
If you've taken wedding selfies we'd love to see them – email them to our editor at tara.craig@pentonpublications.co.uk and we will create a little wedding selfie gallery full of your shots!