You've spent endless hours on Pinterest, bought all the bridal magazines (including Wedding Journal, of course), enlisted your bride tribe for help and sought the advice of a bridal consultant but you still can't find your dream dress. You may thinking, what next? If you're struggling to decide what style of wedding dress to go for, why not leave it to the stars, or more specifically, your zodiac sign.
Whether you're a hard-core horoscope enthusiast or casually glance at the astrological predictions for the month ahead in your local paper, many of us can't help but to be intrigued. Many believe the character traits of your zodiac sign can relate to personal style, so whether you're a Gemini who loves all things eclectic or a Capricorn who probably prefers classic style, read on to see how your star sign can guide you on your way to the perfect wedding gown…
Aries
March 21- April 19
As the first sign in the zodiac, you're fearless, confident and always the first to wear a new trend. You're a burst of energy, and friends may come to you for a little inspiration when they need to update their wardrobe! However, whilst you can't resist a little excitement comfort is key to you! As you're ruled by energetic Mars, anything constricting is off the table: think flowing, comfy and fun. Try opting for a flowing and simple slip dress with fanciful and fun embellishment or modern and cool bridal separates for a bridal style as effortlessly cool as you.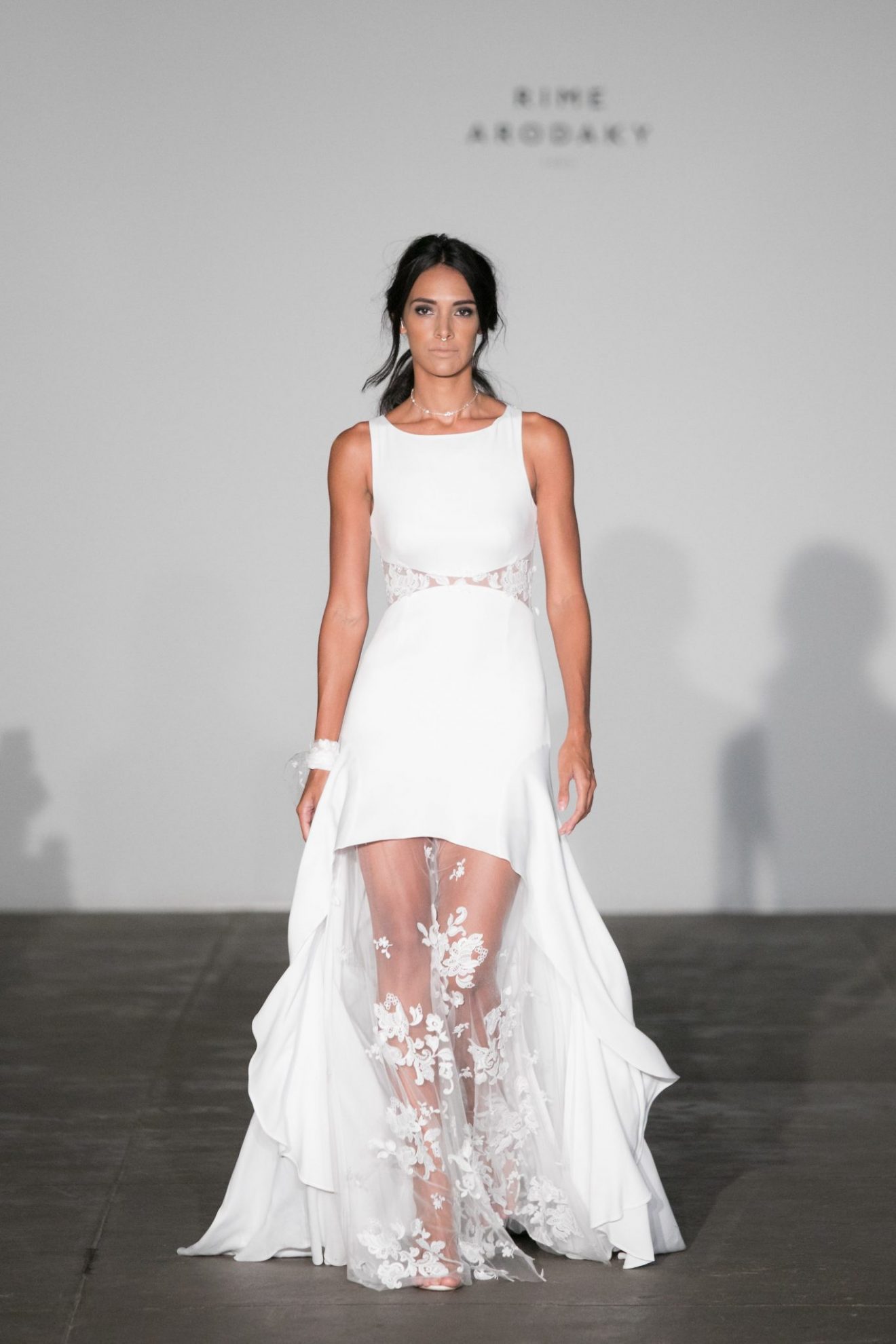 Taurus
April 20- May 20
With Venus as your patron, it comes as no surprise that you're drawn to sumptuous, sultry and romantic styles. Venus is also associated with luxury, prestige and high-end elegance, so look for big brand designer names with stunning gowns that include luxurious textures and embellishments on a refined ball gown silhouette. 3D floral appliqué could be perfect for you, or opt for a light pastel hue and florals for maximum impact and feminine romance.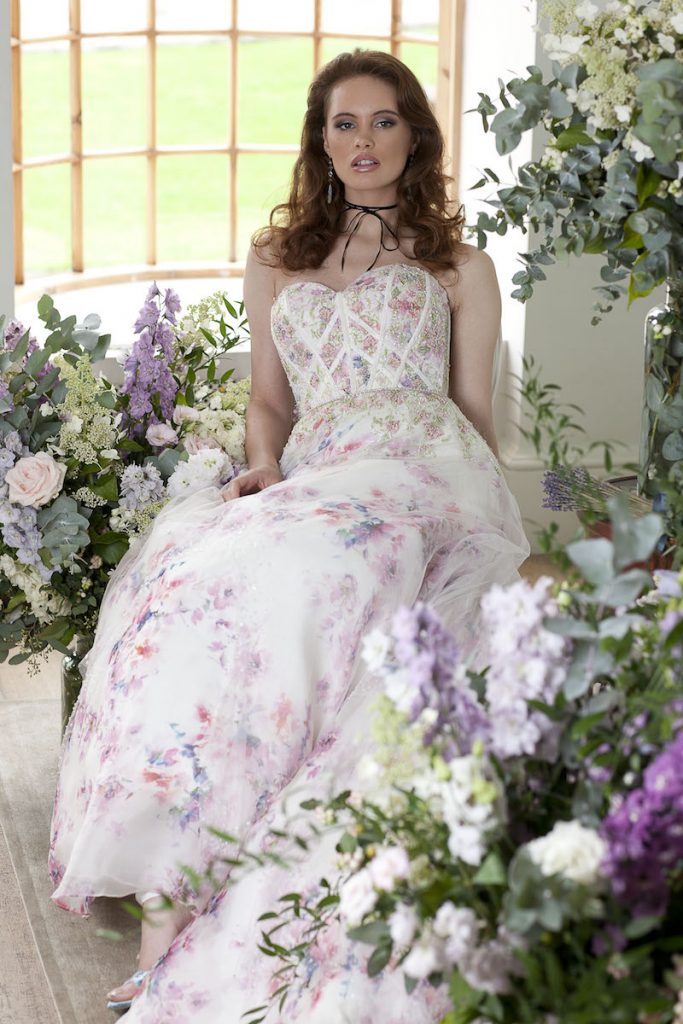 Gemini
May 21- June 20
Whatever you chose, it's sure to get people talking if the Gemini's characteristically eclectic style is anything to go by! You love to make a statement, so a dress full of tiers, a gown with some sparkle or a statement accessory could do the trick. Alternatively, a trendy bridal jumpsuit will ensure you have the spot light on the post-ceremony dance floor.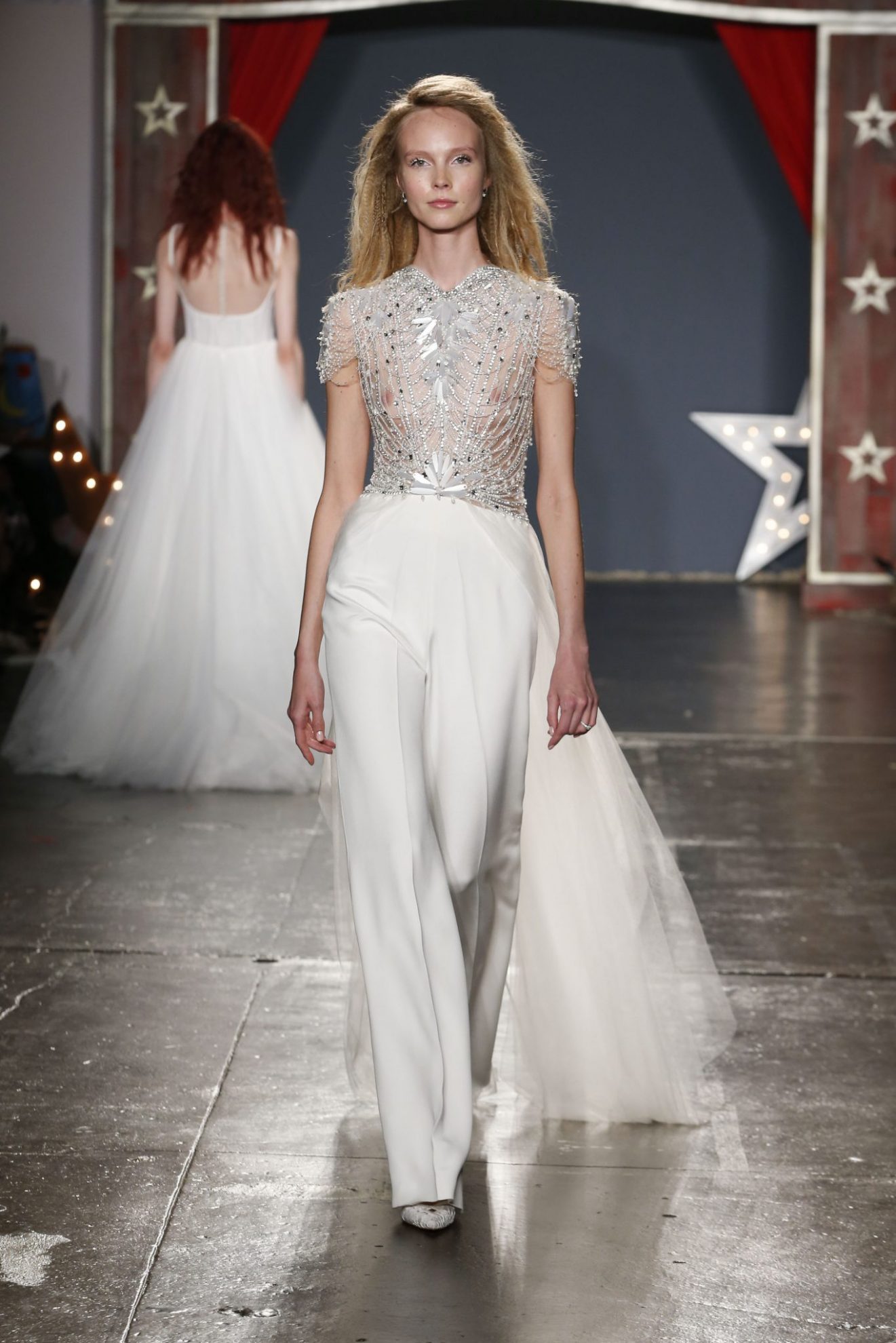 Cancer
June 21- July 22
Cancer's are known to be notoriously contradictory, wishing for exciting adventure whilst also valuing comfort and security. But, that means you can keep everyone on their toes and you will always have an air of mystery! You do pretty better than any other on the zodiac, anything fluttery and romantic but with a hint of sexy for contradiction- just like you. Check out blush coloured dresses or pale neutrals and pair with lady-like silhouettes and English-rose like makeup.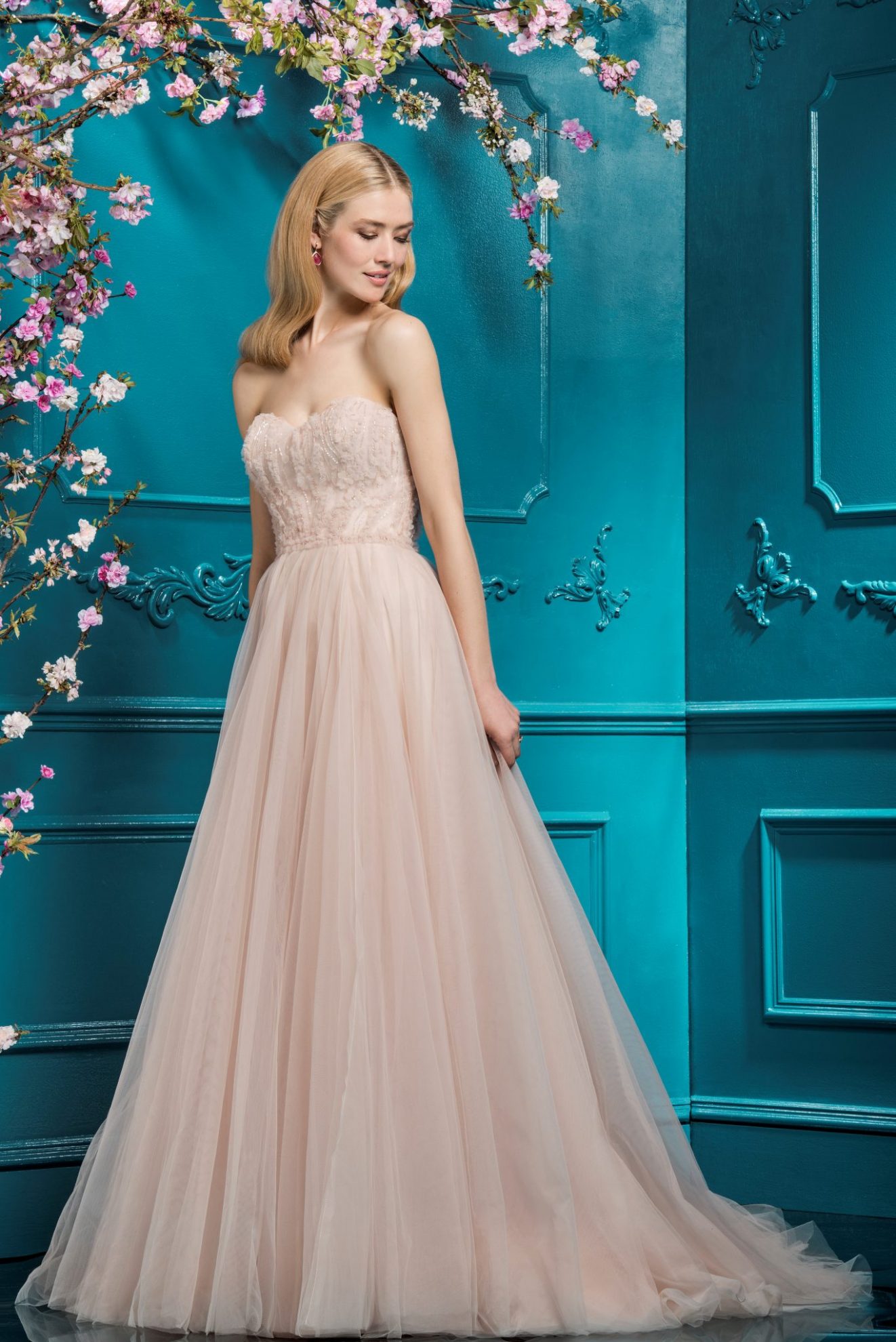 Leo
July23 – August 22
For sun-ruled Leo's, the aisle is your runway and the chance for your to really shine. Your fearless and creative nature should come through in your choice of wedding gown, and you can wow people with your affinity for putting together bold statement making outfits.  You love playing with colour, wearing fine designer wear and gowns that are dramatic but that also ooze sex appeal.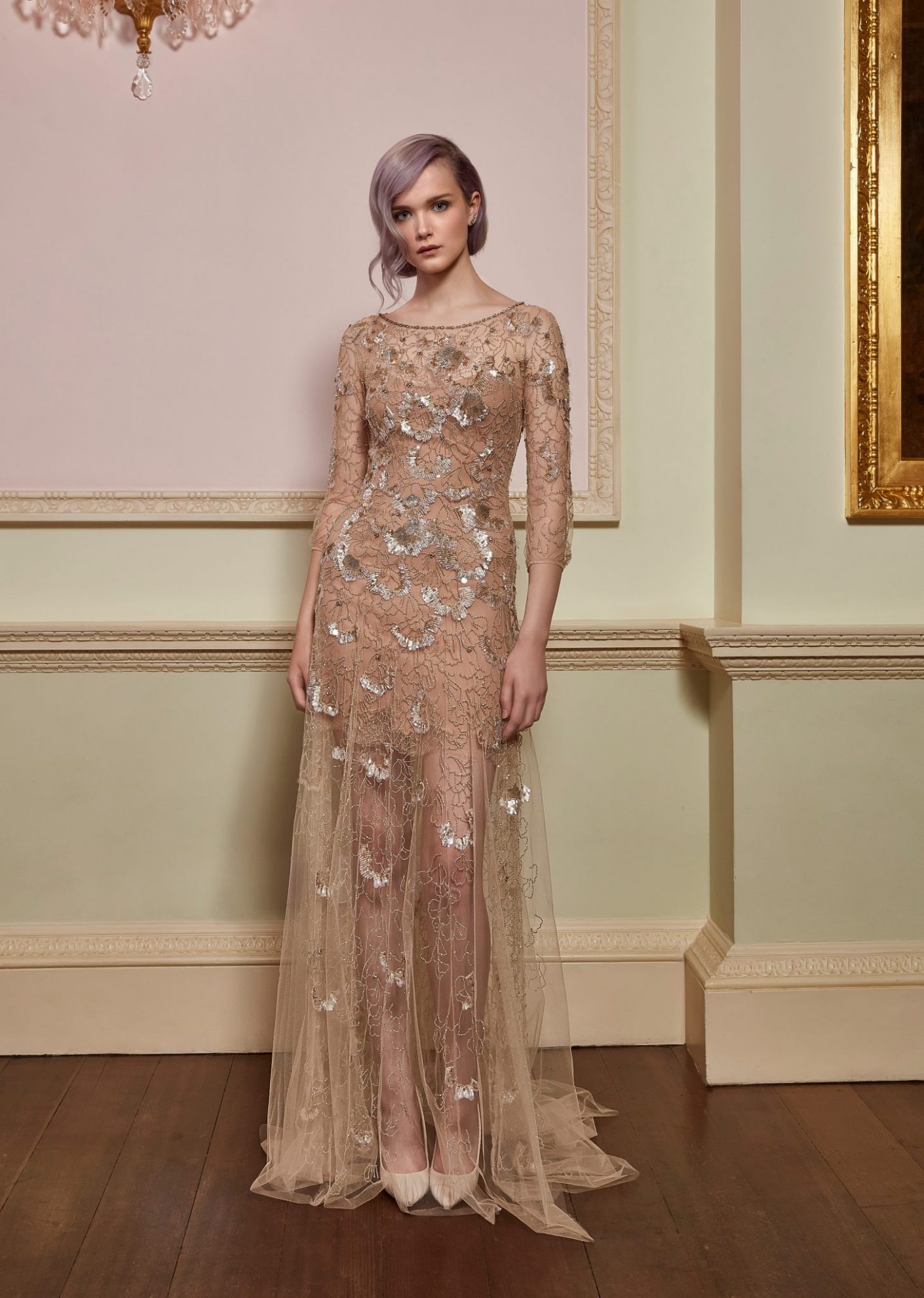 Virgo
August 23 – September 22
Virgo is an Earth sign–she's naturally feminine, elegant and crisp. Virgo's are careful, analytical and very precise, meaning that a lot of time and deliberation will be spent before choosing 'The One', but that's ok given this momentous occasion! However despite your meticulous attention to detail, you hate being the centre of attention but warning; all eyes tend to be on you. Wow your guests with a dress as elegant and chic as you are. Think sophisticated shapes, exquisite beading or detail, and flirtatious cuts.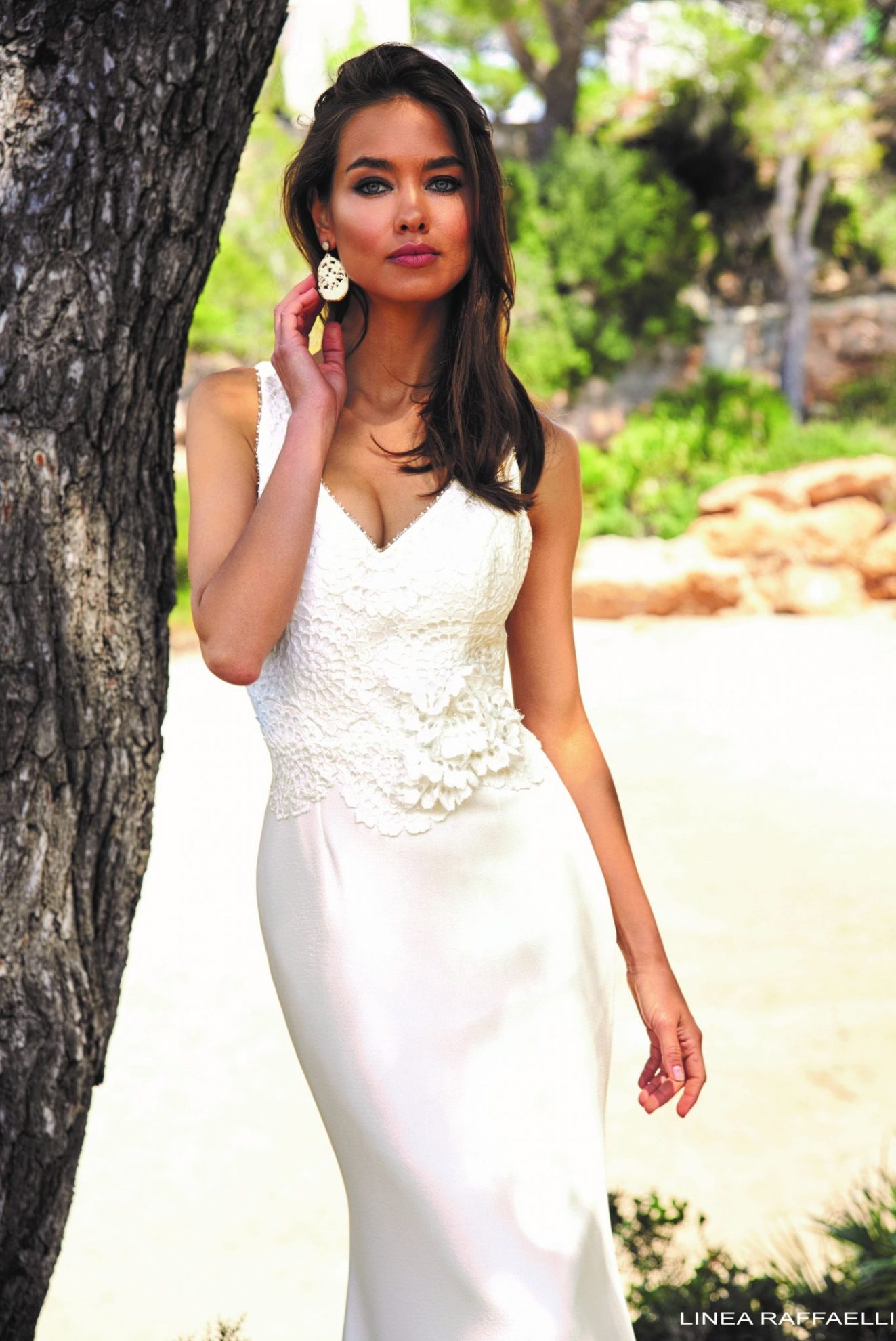 Libra
September 23 – October 22
Libra's tend to have a love of music, culture, art and books so for your wedding gown, you'll perhaps want to embody an era of your favourite classic novel or opt for something inspired by your travels. The regal Victorian trend a la the Duchess of Cambridge would be the perfect choice for you, with delicate lace fabric, long sleeved and high neck.
Scorpio
October 23 – November 21
Known to be mysterious, dark and sexy, Scorpios have a fierce determination and resourcefulness that will work when wanting to make the most out of their wedding dress investment. This could mean opting for something you can definitely wear again (possibly to a formal event), whether that's a chic two-piece, a crystal embellished top and ball gown skirt set or a plunging dress.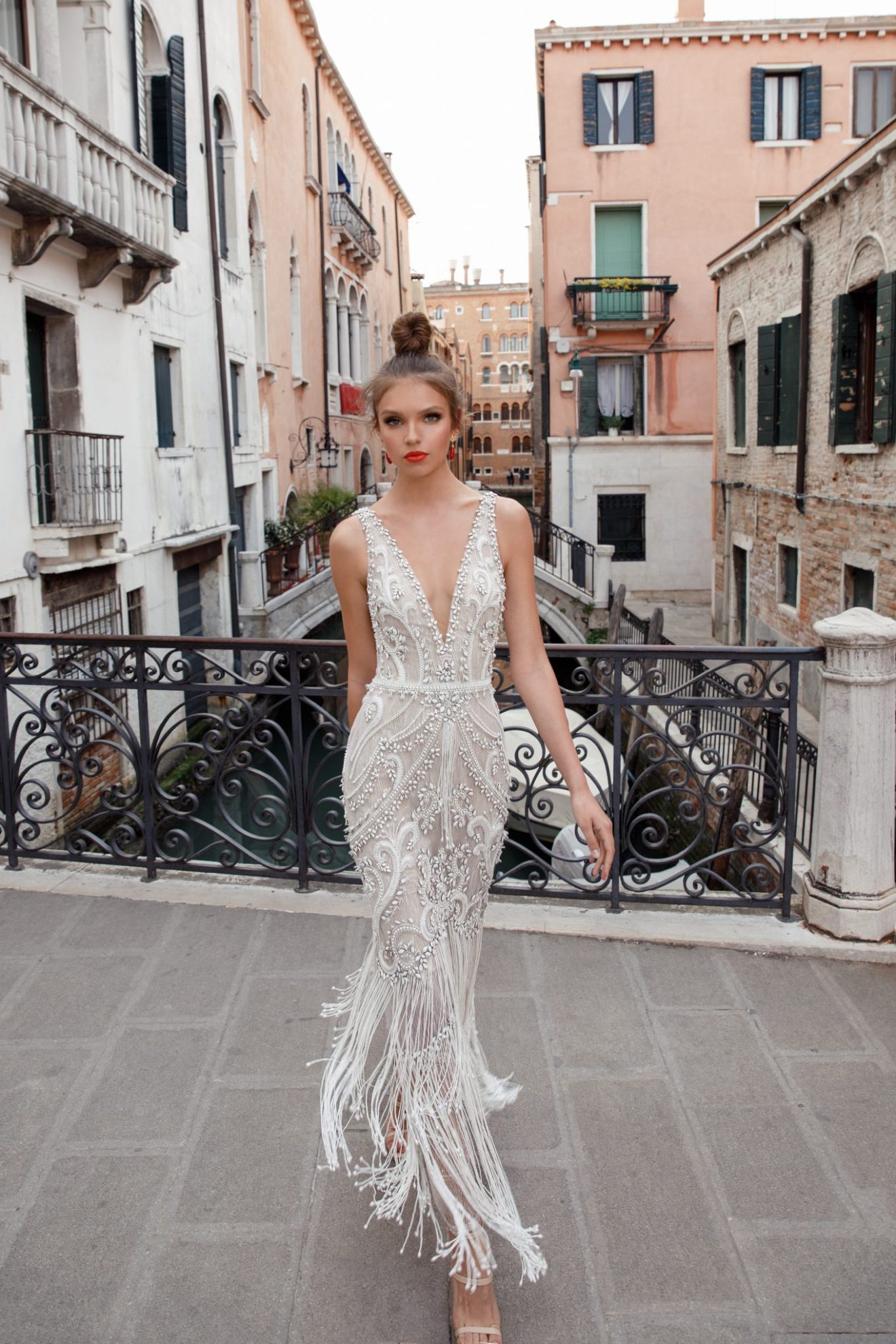 Sagittarius
November 22 – December 21
The Sagittarius sign is known to be the zodiac's bohemian, so naturally you are drawn to wonderful lace, embroidery, free-flowing fabrics and anything that looks like you may have sourced it on an exotic locale. A simple slip with an ethereal embellished cape is the perfect daring take on boho-bridal without taking away the sophistication element.
Capricorn
December 22 – January 19
Tradition and family mean the most to you, and your favourite style is understated elegance and high-quality craftsmanship – no sparkles or bling here! You prefer classic beauty that will stand the test of time, think old-school Hollywood glamour with dainty pearls, demure cap sleeves or something sleek and polished.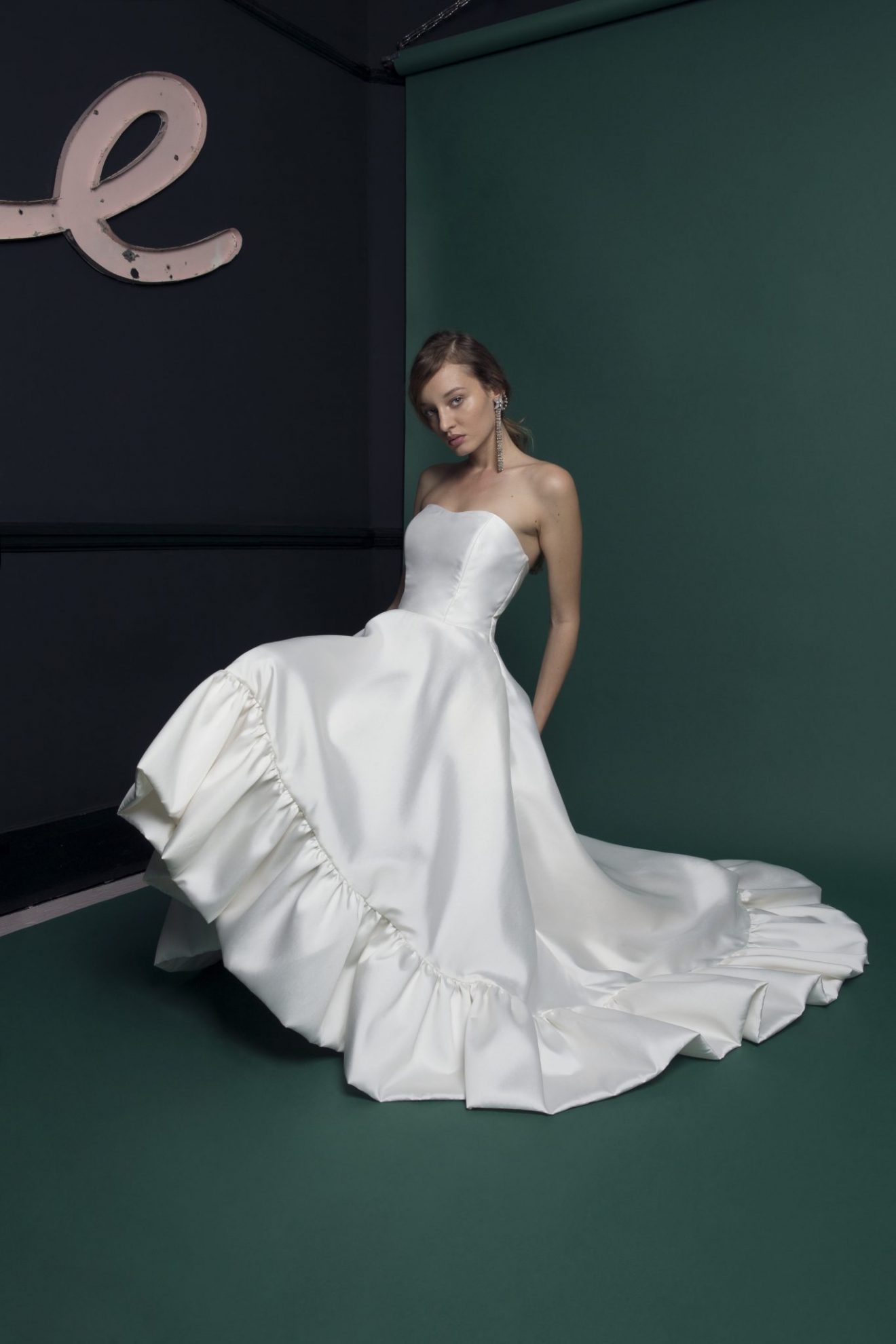 Aquarius
January 20 – February 18
The defining element of Aquarius's style is that you can never really predict what they will go for or it's never what you expect. Ruled by Uranus, the planet of Rebellion, Aquarius's take pride in their originality and boundary pushing style and will certainly not be constrained when it comes to bridal traditions! Stay true to your style and consider a vintage midi gown sustainably made (true to your ethos) for a one-of-a-kind bridal look.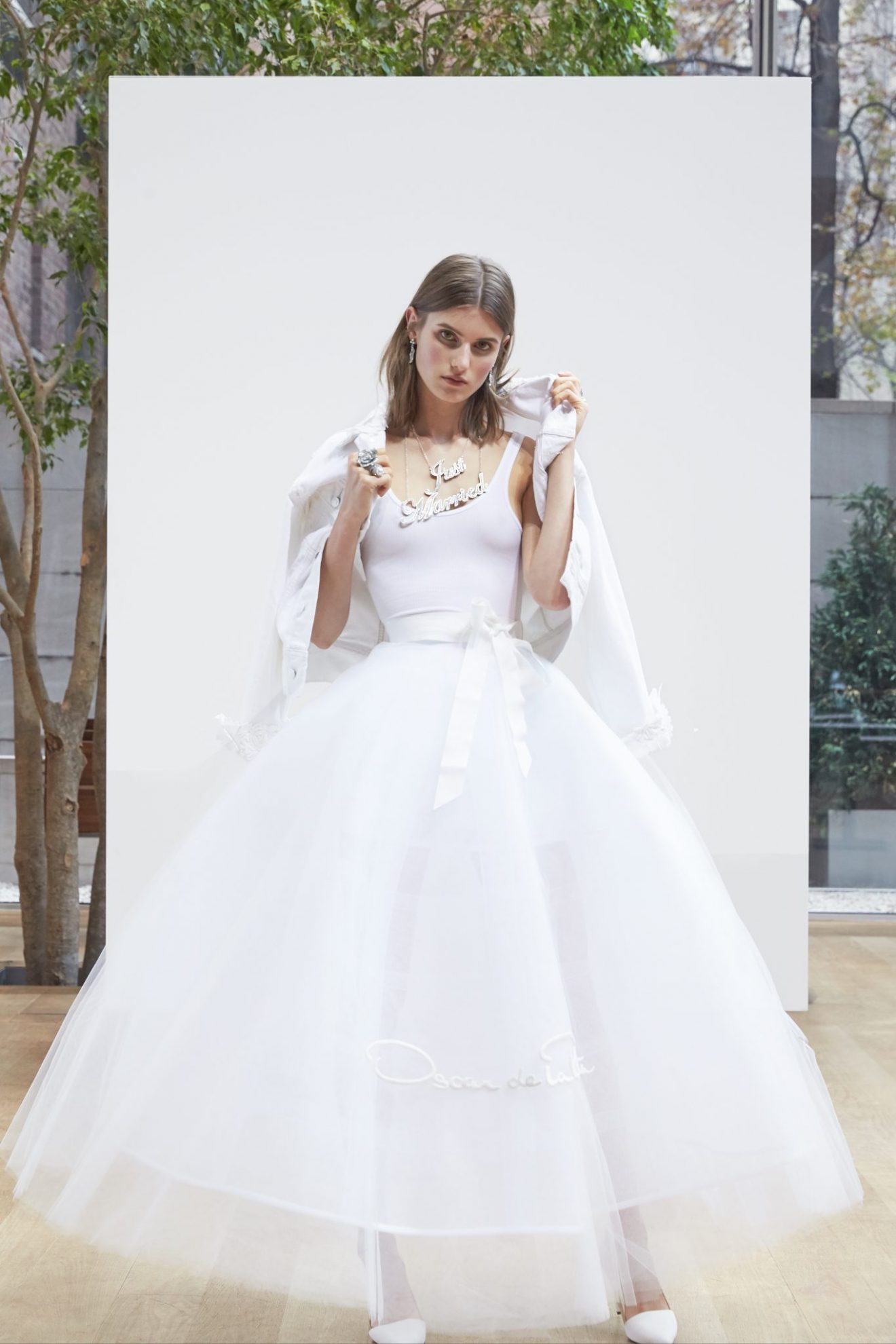 Pisces
February 19 – March 20
Pisces are hopeless romantics, who can easily fall into fantastical daydreams. Considering this, look for a dress with the dreamiest of details such as soft lilac and blue tones, ethereal fabrics, off-the-shoulder styles or floral embellishments. Opt for delicate flowers in your hair or a pretty plait worthy of Game of Thrones.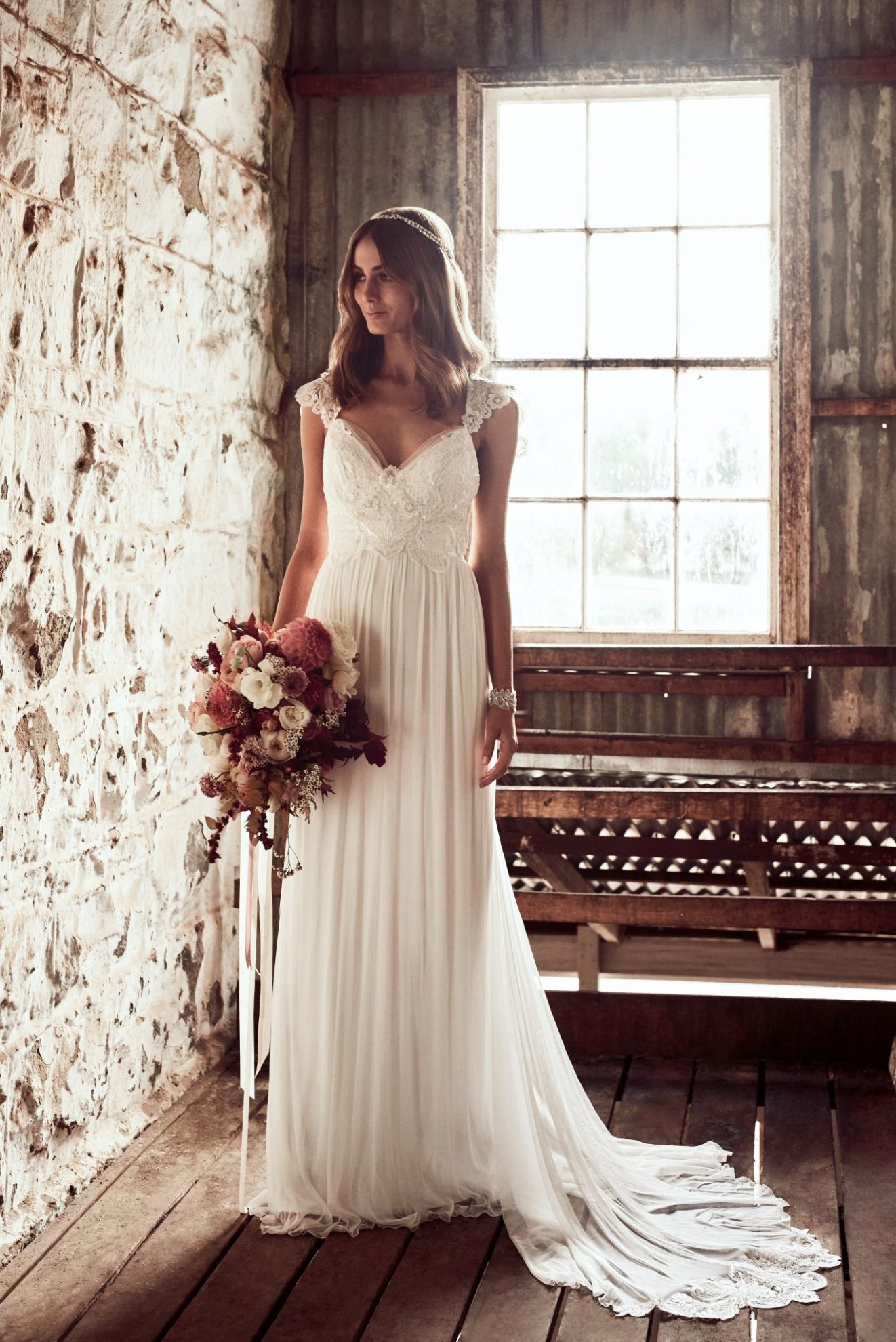 For more inspiration on your dream dress, and all the latest bridal fashion in Ireland, check out our recommended bridal suppliers across both Ireland and Northern Ireland on our directory HERE