There's a silver wedding trend at the moment and everyone is loving it
Rose-gold, white-gold and plain old gold has dominated the metallic colour spectrum in the past, but the long-standing favourites look set to be dethroned as silver continues to creep up on the bridal catwalks and in beauty trend reports.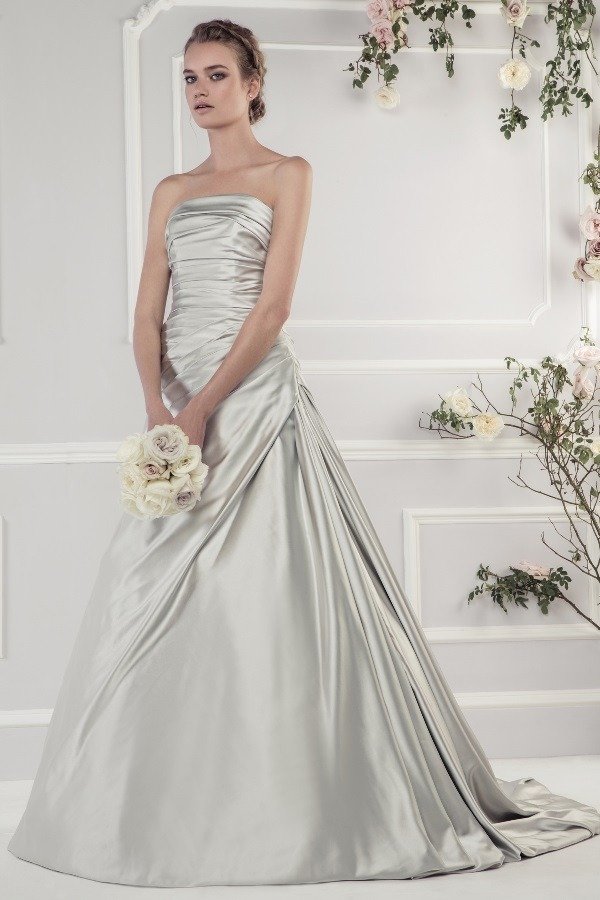 From silky wedding dresses to the fabulous granny hair trend, silver is everywhere and we couldn't be more in love with it. A great transitional colour, silver works best in the spring and autumn months when the weather is a little bit iffy and you aren't tied to the guaranteed chilly winds of winter or the blistering warmth (we hope) of the summer months. Seasons aside, as a fashion colour silver is easily taken from day to night, meaning that a silver outfit for either the bride, bridal party, or the guests can be worn comfortably during both a daytime ceremony and a night-time reception.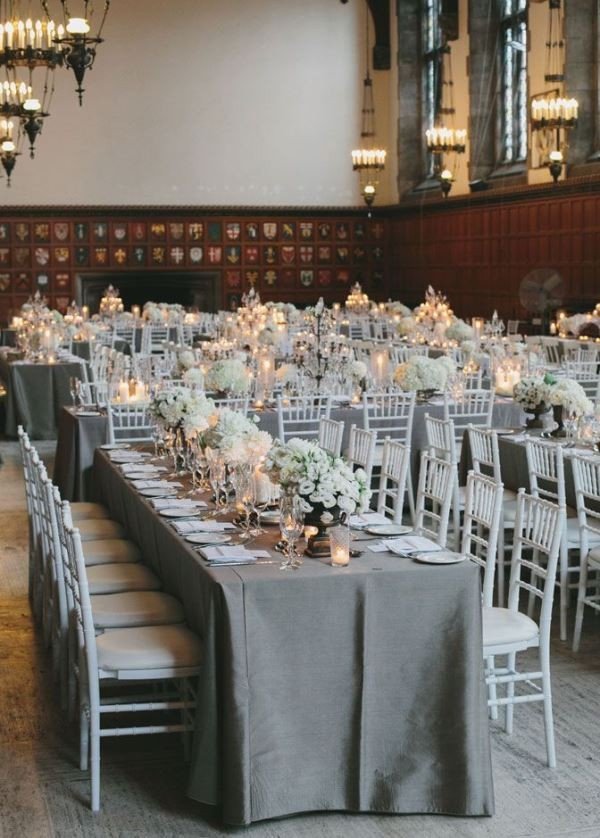 The adaptable qualities of silver should be enough to convince you its the colour to choose, but if you're torn as to how to incorporate it into your wedding day, here's the Wedding Journal certified pick of the best options.
Wedding Dress
Recently, we reported on the metallic wedding dress trend which is a huge hit in 2015. Silver (or silver mist) takes that one step further. Sophie Hunter led the pack in her captivating Valentino gown and now brides across the country are clammering to get their hands on something equally as jaw-dropping. What most brides-to-be aren't aware of is that almost any wedding dress can be made in silver, particularly those in satin. When you're at your bridal appointment ask about colour options because while you may have fallen in love with the style of a dress and don't want it in the traditional ivory, it may be available in silver.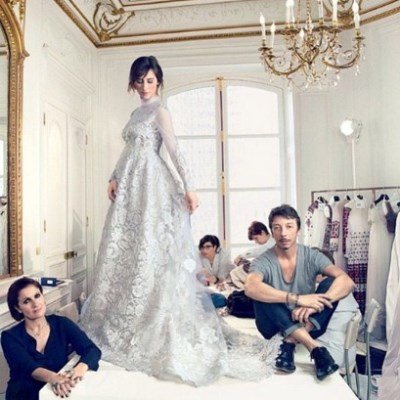 Bridal Party 
We have fallen head over heels in love with silver mother of the bride outfits. The colour perfectly complements a more mature woman and offers a contemporary fashion feel while maintaining a sexy sophistication. While we love a slinky, satin and silver dress, if your MoB is slightly more conservative suggest a silver-patterned coat with matching accessories. For the bridesmaids, silver dress options are endless but if you'd prefer something less dramatic, try a solid grey bridesmaid dress with silver-studded embellishments around the waist or neckline. Don't forget bespoke headpieces which are usually decorated in silver as well.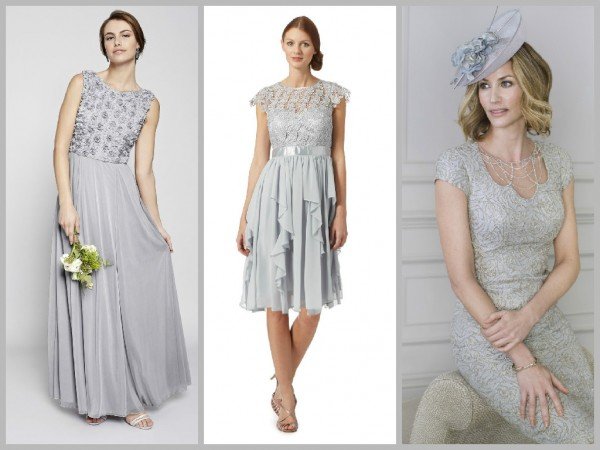 Beauty Trends
We can't deny that the granny hair trend fills us with fear (#GrannyHair), but when you see it executed professionally it really is a stunningly creative hair colour choice. While we want all brides to avoid any potential wedding hair disasters before the big day, if the idea of silvery locks entices you for your wedding work with a professional long before the ceremony to make it happen- just in case you chicken out at the last minute. If silver hair doesn't do it for you, then consider a smoky eye with a metallic shadow for a futuristic take on silver bridal makeup, or simply a simple, silver nail varnish. That way you've got the trend present on your wedding day, but its kept controlled and subtle.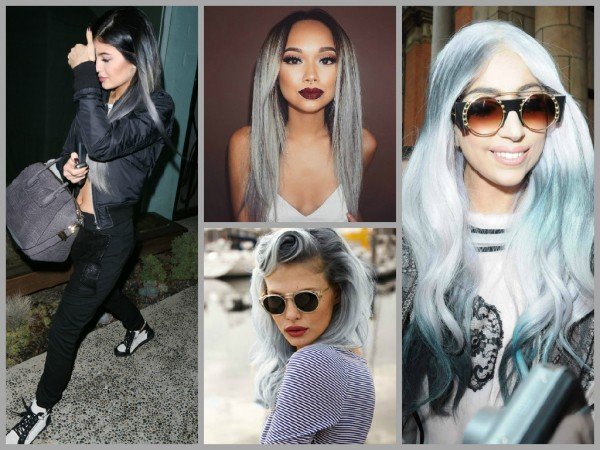 Accessories
Adding silver accessories is the simplest way to utilize the contemporary embellishment in your wedding with minimal fuss. From traditional silver jewels to strappy silver sandals, accessories making the most of the modern colour are endless and you'll have no trouble finding something to suit. For a twist look for silver in unexpected place, like the heels of wedding shoes or in your garter. Consider unusual jewellery options like the choker (which has made a comeback) or an ear cuff for something a little different. If you're a fan of body jewellery, swap it all for silver or diamantes before the big day.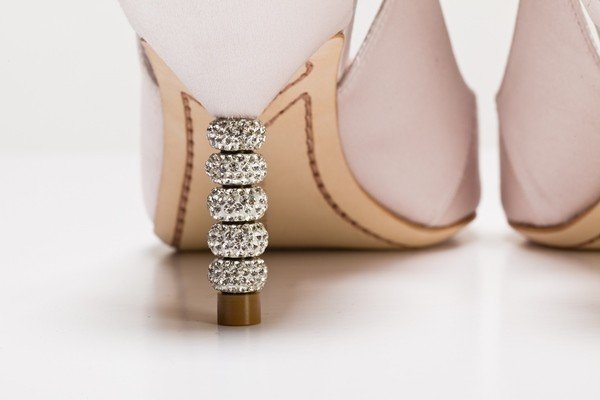 Little Extras… 
Sometimes you want to incorporate a trend into your wedding, but don't want it to take over or be something you may regret in the future. Elements such as elegant silver wedding cakes, silver centrepieces or a silver brooch bouquet offer that little touch of trend without impacting on the feel of your big day as a whole. If you're worried silver may give your wedding too mature and dramatic a feel then combine it with a softer colour. For example, silver works well with blush for a feminine wedding or with lemon yellow to brighten up the day. Don't forget that silver is essentially a metallic grey, so combining the pair is a great way to keep things both shiny and muted at exactly the same time.