Choose what style of holiday you love and let Wedding Journal tell you where you should go on honeymoon.
Booking your honeymoon may be one of the simpler wedding planning tasks, but with so much choice available choosing your dream holiday can be tricky. Wedding Journal have teamed up with Travelmood to help you find the perfect honeymoon destination based on the type of holiday you enjoy.
City Break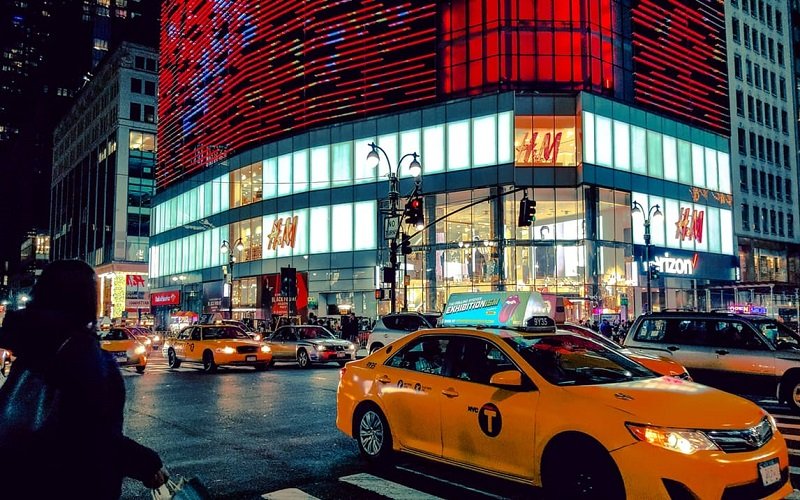 For those who love the bright lights of the big city. Expect excellent shopping, a glamorous nightlife and plenty to explore. Combine your city break with a beach holiday or another city stop for to make it a fabulous multi-destination honeymoon.
Dubai
Dubai is the ultimate location for luxury shopping, state of the art visitor attractions, and amazing architecture. Featuring some of the world's grandest hotels, Dubai radiates a sense of lavish style unrivalled by any other city.  Located in the desert, Dubai's charm is the combination of the UAE's rolling sand dunes, fantastic beaches and the Emirate's luxurious lifestyle.
New York
Arguably the world's most famous city, New York needs no introduction. Visit in the colder months to get a taste of the city as a winter wonderland or wait until the weather brightens up and explore everything New York has to offer in the spring sunshine. With culture around every corner, visit the city's vast expanse of galleries and museums, or take in a show on Broadway to get a real feel for the city that never sleeps.
Singapore
Once, a stopover for international flights, in recent years Singapore has become one of the trendiest city destinations in the world. A cosmopolitan, international powerhouse, Singapore has evolved from a sleepy fishing village to a contemporary destination that boasts striking traditional undertones on every street corner. Skyscrapers sit alongside quaint colonial buildings intercepted with a mix of Chinese, Indian and Malay ethnicities bringing a unique twist to the city's cuisine and festivals.
Relaxation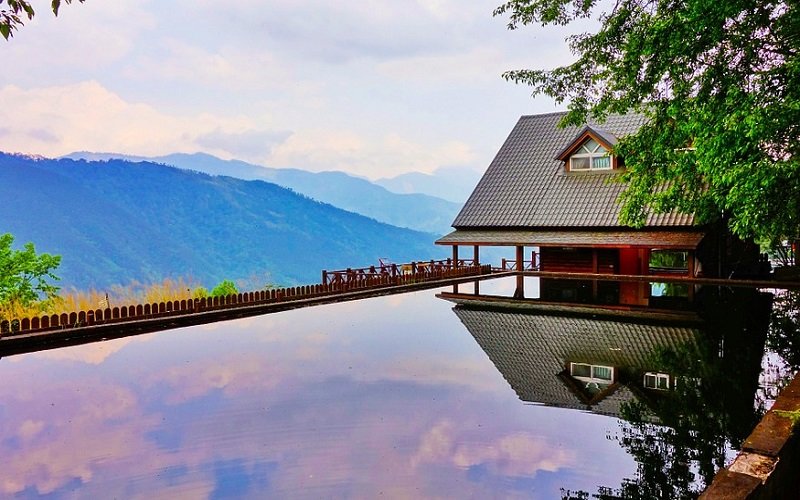 After the wedding planning is over, many couples want nothing more than to stretch out on a pristine, white sandy beach with a cocktail in hand. Here are our top picks for the most relaxing honeymoons anywhere in the world.
Jamaica
Jamaica, with its miles of alluring white sandy beaches, blossoming green mountains and sparkling waterfalls, invites a sense of tranquillity into any visitor to the island. The laid-back pace of life and warm, friendly welcome from locals only strives to make Jamaica even more idyllic. Luxury resorts and all-inclusive hotels scatter the island making it an accessible holiday destination for tourists, although the popularity of the island has not damaged the allure of this dream honeymoon destination.
Mauritius
Heavenly beaches line the volcanic island of Mauritius complete with swaying palm trees and dazzling white sands. Although it is this scene that entices many visitors to Mauritius, a journey further inland unveils wild forests, streams and waterfalls waiting to delight. In addition to unspoiled beaches and luscious greenery, Mauritius offers a host of attractions and day trips for those who can drag themselves away from the sparkling shores of the Indian Ocean.
St Lucia
St Lucia is one of the Caribbean's lesser known gems. Rich in lush vegetation and tropical foliage, this volcanic island boasts a glorious coastline flanked by two soaring peaks on its southern shore. Day trips bring visitors to the intimate island, but those who stay longer can fully experience the peaceful tranquillity of this Caribbean paradise. Relax on the sandy shores, or pursue one of the many walking and cycling tours taking you around St Lucia's most exclusive beauty spots.
Luxury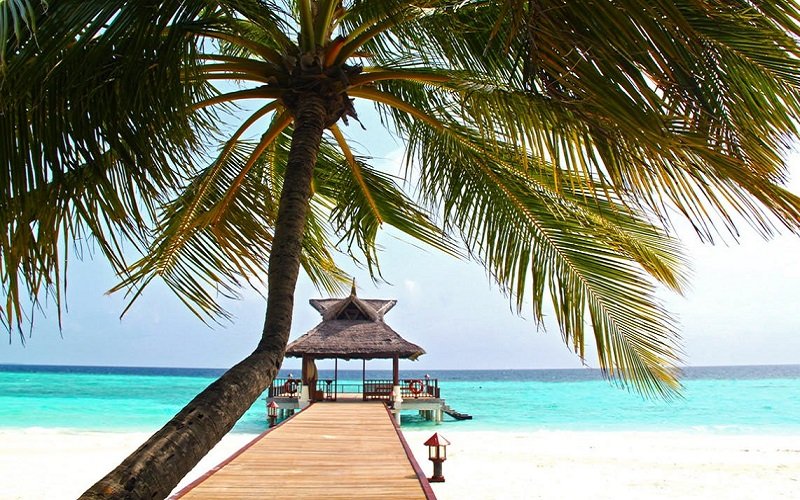 Your honeymoon is a once in a lifetime trip so why not go all out on luxury accommodation and celebrate the beginnings of married life in style!
Bali
An exotic paradise, Bali brings together beautiful beaches and palm fringed lagoons making it an idyllic romantic location. Indonesia's number one holiday attraction has a range of attractions to suit any visitor, but is extremely popular with honeymooners due to its abundance of luxurious resorts complete with deep-green infinity pools shrouded by tropical scenery.
South Africa
Honeymoons to South Africa promise outstanding scenery and magnificent wildlife. Holiday makers might like to visit Cape Town, renowned for its charming vineyard and magnificent views from Table Top Mountain. Continue to Johannesburg, affectionately named a 'hipster's paradise' where you will find many alluring bars and eateries perfect for a romantic honeymoon. Finally, no trip to South Africa is complete without seeing some of the world's most majestic animals in their own habitat at one of South Africa's impressive game reserves.
Maldives
Honeymoons don't come more luxurious that waking up to the sound of Indian Ocean waves lapping against your private water bungalow. Time not spent relaxing in the glorious sunshine can be spent exploring the islands' remarkable eco system through snorkelling on the coral reef, or island hopping along the coast in a state-of-the-art safari boat.
Culture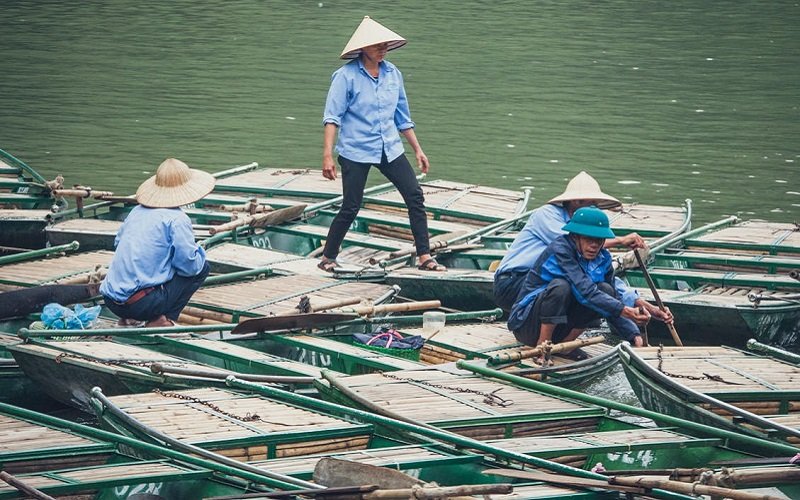 If you'd rather immerse yourself in the local culture or taste the finest regional cuisine rather than lounge by the pool then one of these fabulous honeymoon destinations is for you.
Vietnam
Spectacular beauty and cultural richness is just some of what makes Vietnam a sensory overload. Begin your honeymoon in Hanoi, a city lush with lakes, leafy boulevards and open parks, before moving towards the coastline. There you will find the 1,000 mile stretch of unspoiled shore is dotted with charming villages and towns just waiting to give you a hearty, traditional Vietnam welcome.
Mexico
In Mexico a wide range of unforgettable experiences await the discerning honeymooner. Outside of the luxury resorts discover traditional Mayan life and the traditions at the forefront of Mexican culture. This South American country has something for every preference and taste. Couple's can relax by the ocean, swim in the many underground cenotes, discover the natural marine life on the second biggest barrier reef in the world, and visit a selection of traditional Mayan ruins and temples.
Maylasia
Bordering Thailand and Singapore, Maylasia offers up a diverse fusion of Chinese, Indian and South East Asian cultures. While many holidaymakers prefer the areas close to the Thailand and Singapore, for an intimate honeymoon the northern Kelantan province offers visitors the chance to experience traditional Malay life. Foodies will enjoy Penang on the north-west coast. With a delicious blend of Malay and Chinese culture, this colonial town delights visitors with its distinct local cuisine that is best enjoyed from the nightmarket.
Cruise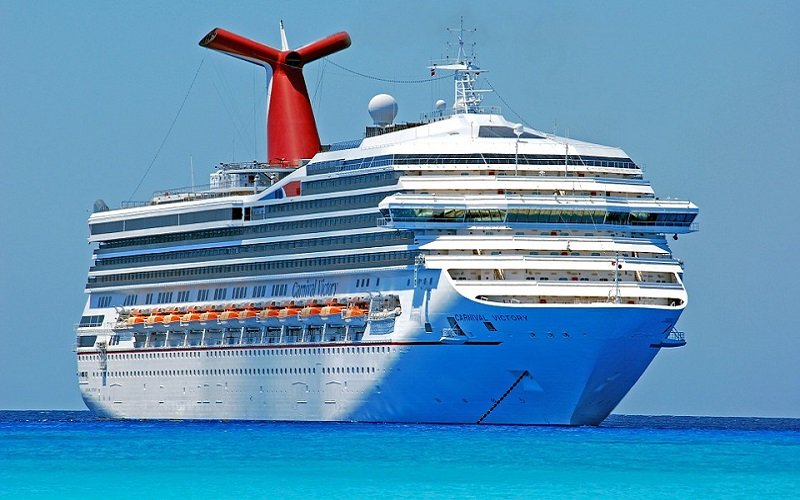 There is no better way to see the world than from the luxuriant comfort of a cruise ship.
Best of India & Sri Lanka
Take a romantic journey on the recently redesigned Celebrity Constellation. While waiting to arrive at the next destination honeymooners can relax by the adults-only pool, all the time listening to the tumbling waterfall preparing you for your South Asian adventure. A cruise around the best of India and Sri Lanka begins in Singapore, travelling along the coast of Sri Lanka and India, stopping at key destinations along the way before arriving at the United Arab Emirates after 16 days.
Cruise South Africa & All Inclusive Safari
There is no better way to take in the wondrous sights of Africa than on a MSC cruise. While on board, rejuvenate your senses with the fantastic hospitality and stunning interiors. See Africa in all its glory from the overwhelming landscapes to the emotive volcanoes and giant reefs of smooth, dark granite rock with soft skies and lagoons suspended in time.
For more information and excellent offers on any of the destinations listed above see Travelmood's Online Directory Listing, visit: travelmood.ie; Tel: +353 01 960 9284 or visit the Travelmood store in Duke Street, Dublin 2.