Two wedding dresses were once solely reserved for the celebrity or high end wedding, but many of today's brides are indulging in this bridal trend.
Yes, one of the biggest bridal trends is buying two wedding dresses to change up your look from ceremony to reception.
Why Choose Two Wedding Dresses?
As bridal buyer Richie from McElhinneys Bridal Rooms comments, 'Often brides can't decide on the specific look that they want for the wedding day, so if their budget allows for two dresses they can have the best of both worlds! For example, a bride may love the idea of a romantic ball skirt for her ceremony, but she may want a fitted skirt or shorter style for the reception.' 
Gittan from Angel Star adds, 'For some brides, the dress they dream of wearing from the ceremony may have heavy beading or a long train and it might prove awkward to wear all day, so they will look to change their dress and wear one that allows them to dance the night away at the evening reception.'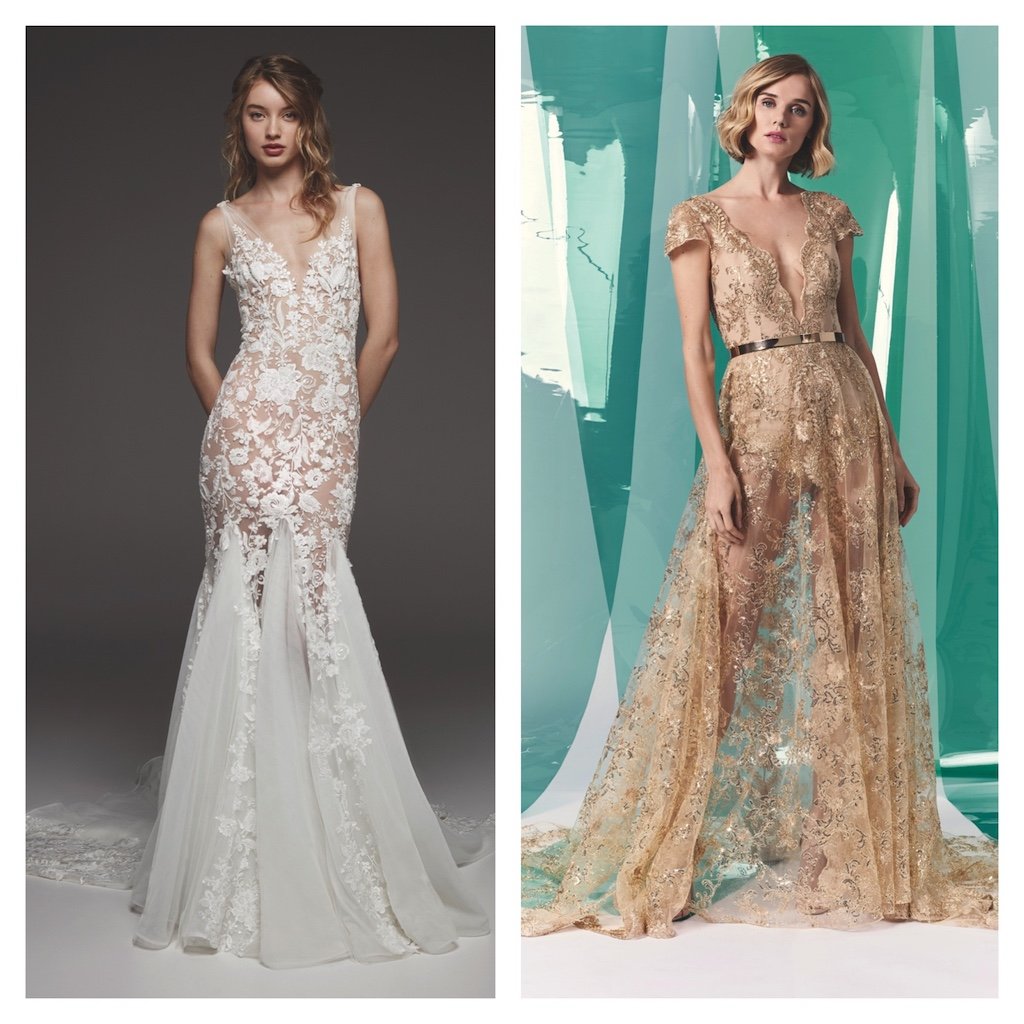 Take a closer look at these gorgeous fishtail and mermaid dresses
When Do You Change?
The best time to change your wedding dress from the ceremony to the reception is after the photographs and before dinner. However, you might like to keep your ceremony dress on throughout dinner and then change your look for the evening reception and 'wow' guest with your new look for the first dance. It really all depends on your own personal preference and the style of dress you are changing into. Just make sure you aren't holding up proceedings and change at a time when guests are mingling. Be sure to also touch up your make-up (you might want to change to a bolder lipstick) and possibly get your hair restyled for your second look.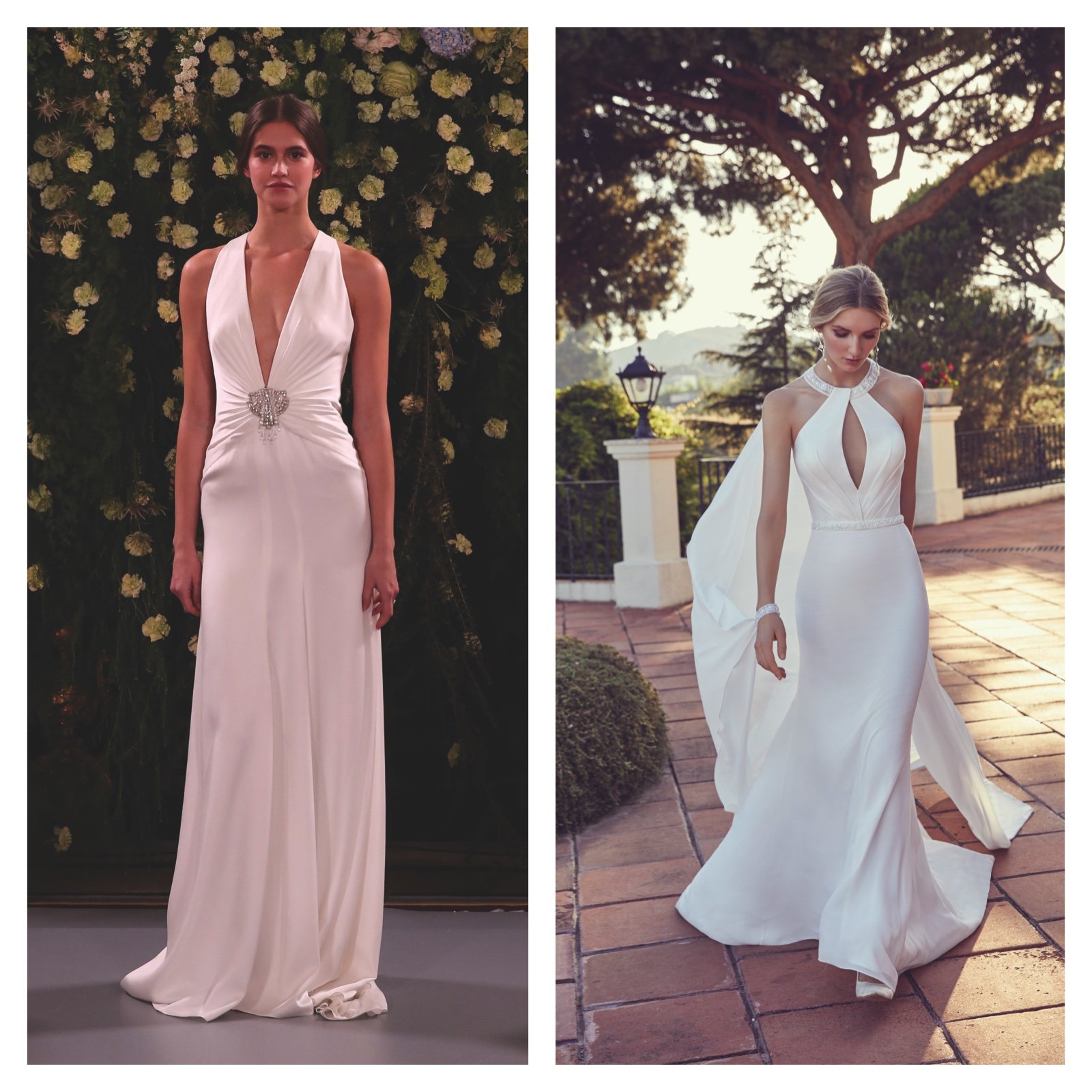 A curvy bride looking for inspiration? You'll love these looks…
Budget Friendly Options
For some brides two wedding dresses might not come within budget, however, with many designers now offering versatile dresses designs with overskirts, detachable sleeves or capelets, then having two dresses becomes more achievable because you are only really purchasing one dress but enjoying the versatility of two looks.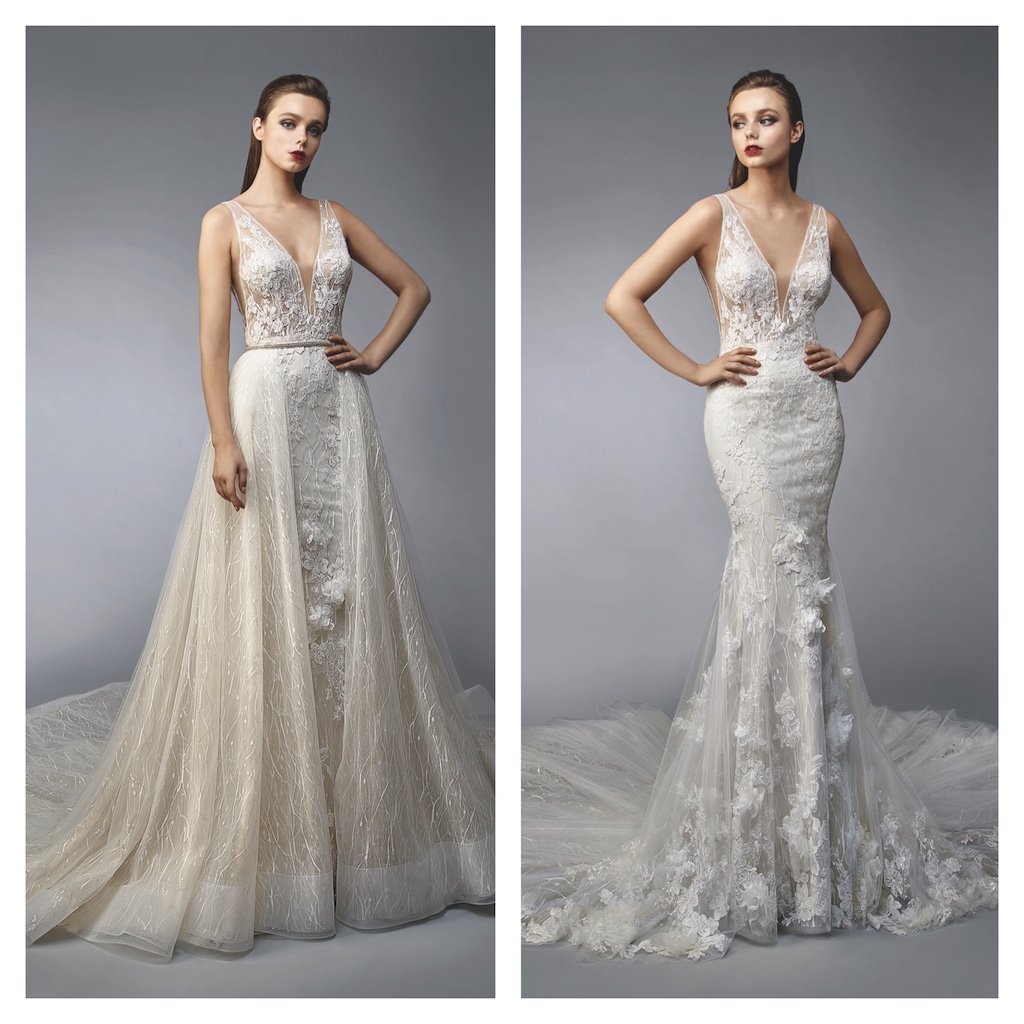 Is This The Trend For You?
Whether you want two completely different bridal looks that include two separate wedding dresses, or if you just want to add on or remove layers between your wedding and reception, there are definitely options that will suit your budget and allow you to switch up your look between ceremony and reception.
---
Why not begin the search for your dream wedding dress on our

Directory
Featured Image credit: Sassi Holford
---
For more help with choosing your wedding dress buy the Summer issue of Ireland's Wedding Journal ON SALE NOW