When deciding on bridesmaid dresses, one trend to seriously consider is floral print bridesmaid dresses. Here are some of our favourites…
Not only are florals super pretty, but they also help make your big day stand out from all the rest. Whether it's blush florals or something a little bolder, they can add a unique touch to your bridal party.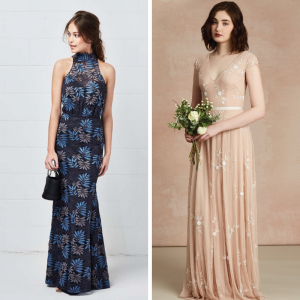 When going for floral,  not only do you have a multitude of options for your bridesmaids to choose from, they are also versatile. Whether you're experimenting with different styles and colours, you will find the perfect combination of dresses to add the perfect touch to your wedding.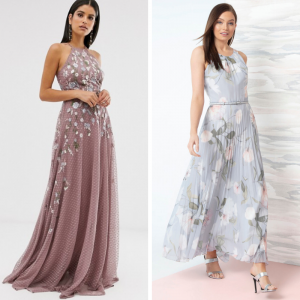 READ MORE: Are Your Bridesmaids Good Enough?
Weddings and flowers go together like perfection and having your bridesmaid wear florals add another romantic element to your wedding. Opting for colours such as light pinks and blues are always a great choice.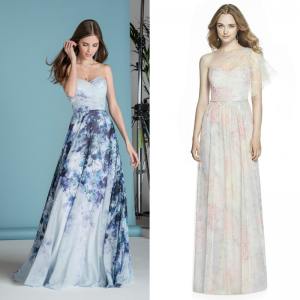 Strapless or one-shoulder dresses are popular bridesmaid favourites and look even better when worn with florals. Why not combine the two for an even better look?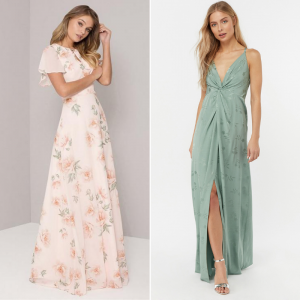 READ MORE: Go Green With These Bridesmaids Dresses 
If you prefer a more understated look, dresses with light embellishments with subtle embroidery or floral lace patterns also work well.
Featured Image: Style 6811 from After Six by Dessy
_______________________________________________________
For further dress styles and inspiration make sure you head along to The Wedding Journal Show Belfast on Sat 5th & Sun 6th Oct – get your tickets here!