Modeca Bridal is offering one lucky bride-to-be the chance to win a wedding dress from their 2020 Modeca Collection worth over £1,200.
The 2020 Modeca Collection truly features Dutch Design at its best as this is the flagship collection from this well established Dutch bridal house.
As Head Designer Alden Misolas comments, 'Modeca Collection is rather more a traditional line with dresses that are modern and sophisticated at the same time.'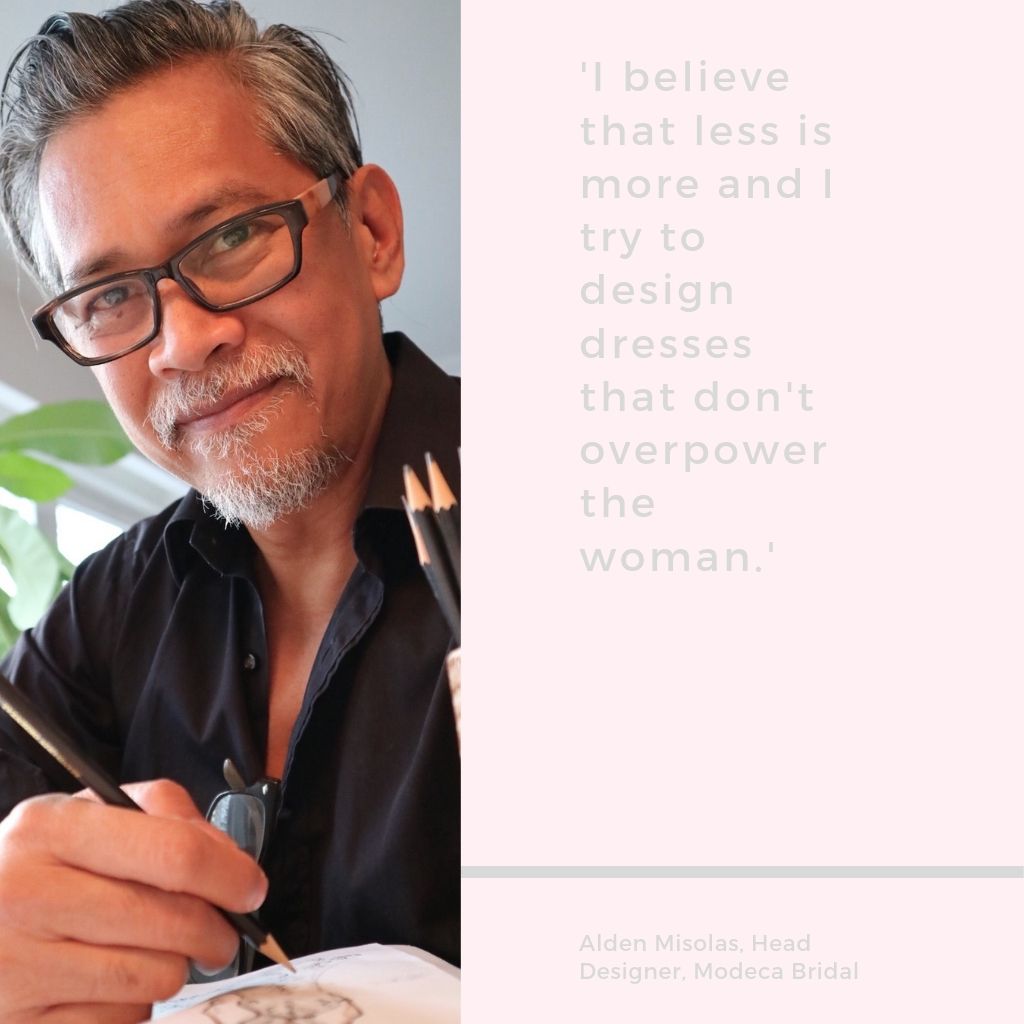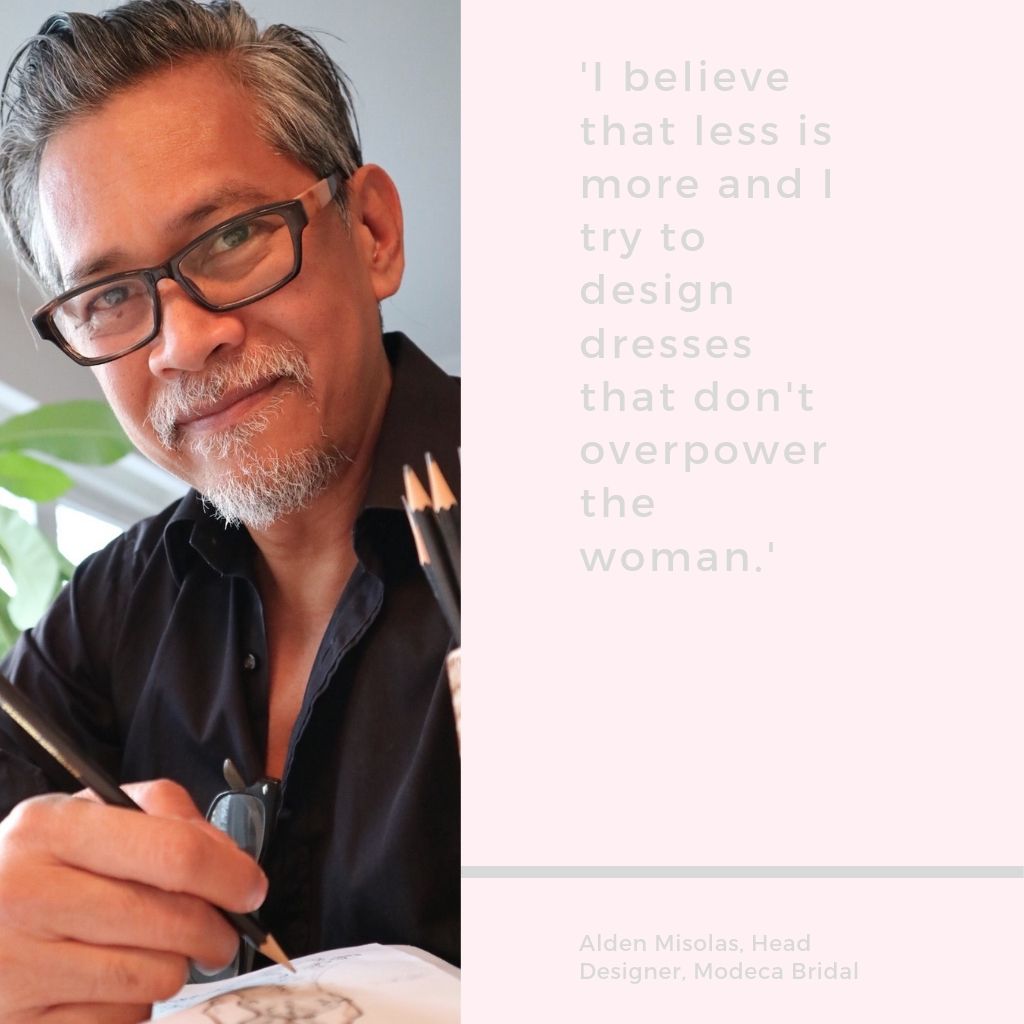 'I combine classic dresses with slick and simple dresses of crêpe and simple lines. I still believe that less is more and I try to design dresses that don't overpower the woman. In this way, you still concentrate on the person wearing the dress and not the other way around,' adds.
The winner of this fantastic competition has the chance to choose from one of four dresses from the new 2020 Modeca Collection. Will your dress be…
Federica

Feline

Filipa

Finley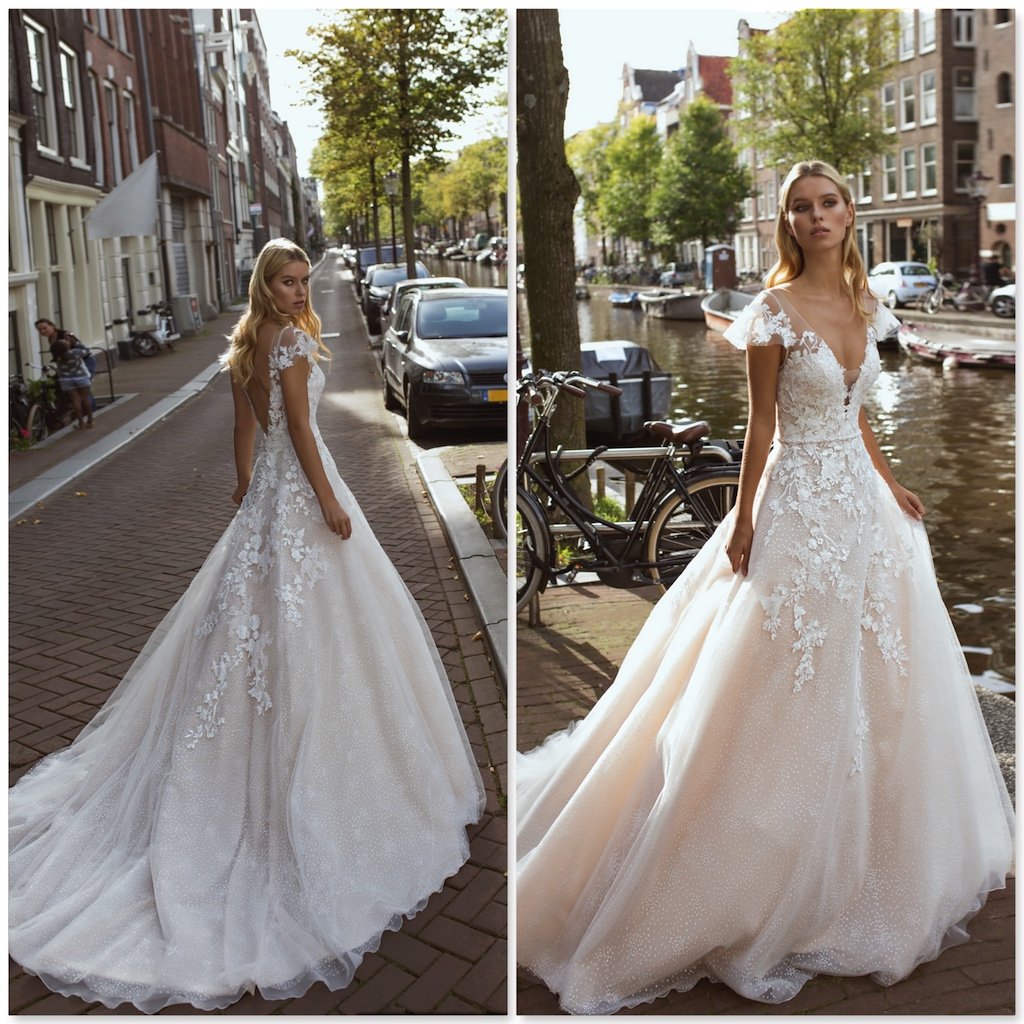 See more of these four styles online at modeca.com
This competition closes at 5pm on Friday 18th October 2019.
Enter Here
T&Cs Apply. See Below…
1. The competition prize is either the Federica dress from the 2020 Modeca Collection, the Feline dress from the 2020 Modeca Collection, the Filipa dress from the 2020 Modeca Collection, or the Finley dress from the 2020 Modeca Collection.
2. Modeca Europe BC will require the bride to provide accurate measurements for their dress, to ensure that the correct size is supplied. If the bride specifies a size and on arrival the dress does not fit, Modeca Europe BV will not be able to exchange the dress for another size.
3. The Prize is a wedding dress (see point 1.) which is being held on actual stock at the premises of Modeca Europe BV.
4. The winner must be a genuine bride to be with a wedding date set.
5. This prize does not include alterations or accessories.
6. The dress will be sent directly to the prize winner's chosen address; no store or boutique will be involved.
7. Please be aware that Modeca Europe BV will not offer any alteration; if the gown requires any alterations it will have to be done privately by the winner.
8. The winner must redeem their prize within six months of the date from which they were notified that they were the winner.
9. There will be no exchanges available after the prize has been redeemed for any reason.
10. No replacement value applies for a Prize not picked up or refused by a winner. On refusal of the Prize, it lapses to the Organiser. Subsequently, it can be decided to still awards the Prize to another Participant, after which they will be announced as final winner. Tie Prize can also be cancelled; this is to be determined further.
11. The Prize is not valid in combination with other Promotions and/or discounts.
12. No cash alternative is available.
13. The information provided will be used for administering this sweepstake and for all internal marketing purposes for Modeca Europe BV.
14. Prior to receipt of the prize, the winner must agree to provide the following information to Modeca Europe BV: Full name, address, wedding date, telephone number and email address. This information will be held confidentially and not shared with any third parties. Should the winner refuse to provide this information then the prize will not be redeemable and Modeca Europe BV has the right to select a new winner or declare the competition void.
15. The competition rules/terms and conditions of any third-party supplier may apply and must be accepted and complied with by a prize winner.
16. No purchase is necessary.
17. The winner agrees to provide Modeca Europe BV with a picture of them on their wedding day in their chosen dress. The winner also agrees that Modeca Europe BV can, at their discretion, use the picture and the winner's name on all social media platforms run by Modeca Europe BV and on the website page if required.
18. Only one entry will be accepted per person for the competition. Each entrant can only win once. 19. All entrants must be over 18 years of age at the date of entry and resident in the UK and the Republic of Ireland. Proof of age may be required before a prize winner can claim a prize. 20. Modeca Europe BV accepts no responsibility or liability for any lost, damaged or incomplete entries and all such entries will be deemed invalid. Proof of dispatch will not be proof of entry. Only entries received in accordance with the rules will be accepted.
21. Prize draw entries must be made in the manner described and in accordance with the rules before the closing date specified in the prize draw. Entries made otherwise will be invalid.
22. Participants declare that the information they provide is correct and complete.
23. The Director's decision is final and unchallengeable. The Director can at his/her discretion declare a competition void without providing a reason.
24. Where relevant, all taxes, insurances, transfers and expenses, unless otherwise stated are the sole responsibility of the prize winner.
25. All competition prizes are strictly not for resale.
26. Every prize is subject to availability and Modeca Europe BV reserve the right to substitute any prize for one of a similar nature or value. There is no cash alternative available and no prize is refundable or transferable.
27. No replacement value applies for a prize not received or picked up or refused by a winner. On refusal of the prize, it lapses to Modeca Europe BV. Subsequently, it can be decided to still awards the prize to another participant, after which they will be announced as final winner. The prize can also be cancelled at all times.
28. Modeca Europe BV will not be liable if a prize does not reach a winner for any reason outside the control of Modeca Europe BV or if a prize is damaged on delivery.
29. Modeca Europe BV are not responsible or liable for any additional expenses and/or travelling expenses made by the prize winner in relation to participation in this competition or rather promotion and in relation to the acceptation, use or misuse of the prize.
30. Modeca Europe BV, assistants or third parties hired by them are not liable for any damage caused by the prize awarded be them nor far any damage or injury to the properties and/or persons as consequence of use or application of the awarded prize.
31. Modeca Europe BV are not responsible for the network, computer hardware or software errors of any nature that cause limited, slowed or loss of submissions.