With a twist on a traditional wedding dress, you can get the best of both worlds as you walk down the aisle in a stunning sheer wedding dress.
The brilliant thing about this style is that it gives the illusion of nudity under a sheer fabric while maintaining pure elegance!
'Naked' dresses have been worn over the years on the red carpet with stars such as Rihanna, Bella Hadid and Kendall Jenner taking a liking to them and now it seems the bridal market has realised the potential of the trend.
A wedding day is the one day brides can be bold with their fashion choice as they choose a gown they will only wear once and one that everyone will remember.
If the nude look might be a little too much for walking down the aisle, there is always the option of a 'barely-there' dress for a fresh and more minimal look.
On trend for 2019
Lacey
Be boldly elegant with a nude lace dress that will definitely turn the heads of your guests! Go long-sleeved or be really bold and go sleeveless!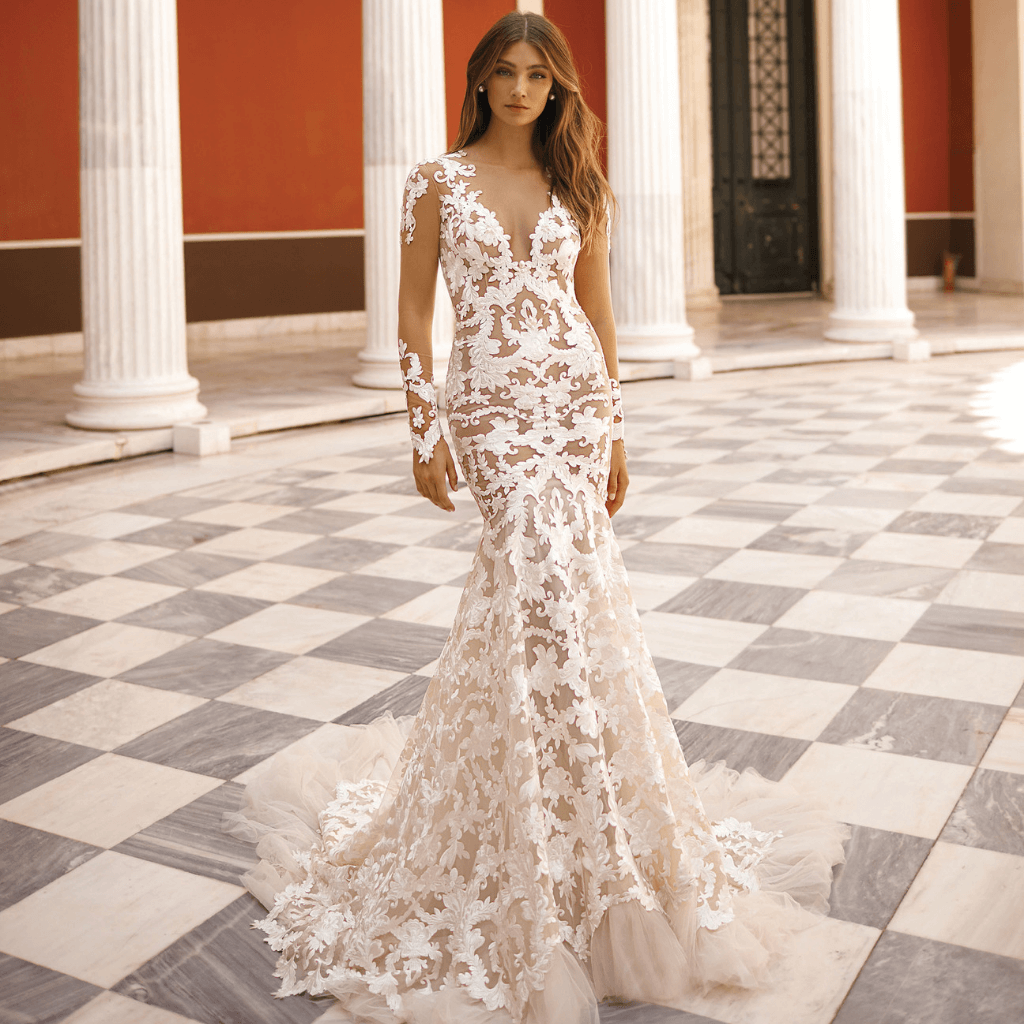 The Jumpsuit
For the nontraditional bride, why not try a sheer nude jumpsuit and team it up with a detachable skirt for the ultimate head-turner?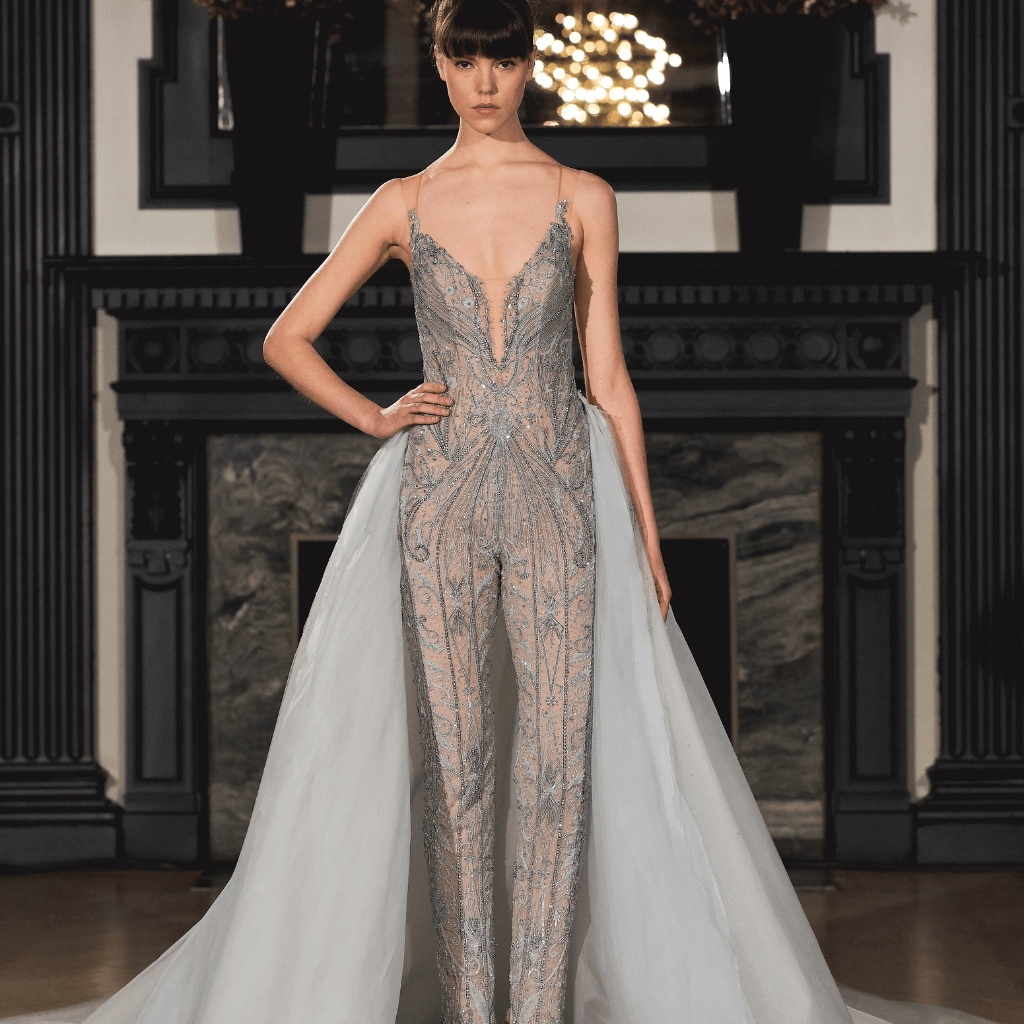 Embroidered
Also on trend this year are embroidered bridal looks, so team it up with the 'naked' dress and you will be one stylish bride!
Your Royal Sheerness
Take the traditional princess dress and spruce it up! The popular choice is to go sheer on top and traditional at the bottom but the choice is all yours! And just like the princess dress, the flounce dress can take the same approach but has little bit more of a funky princess look!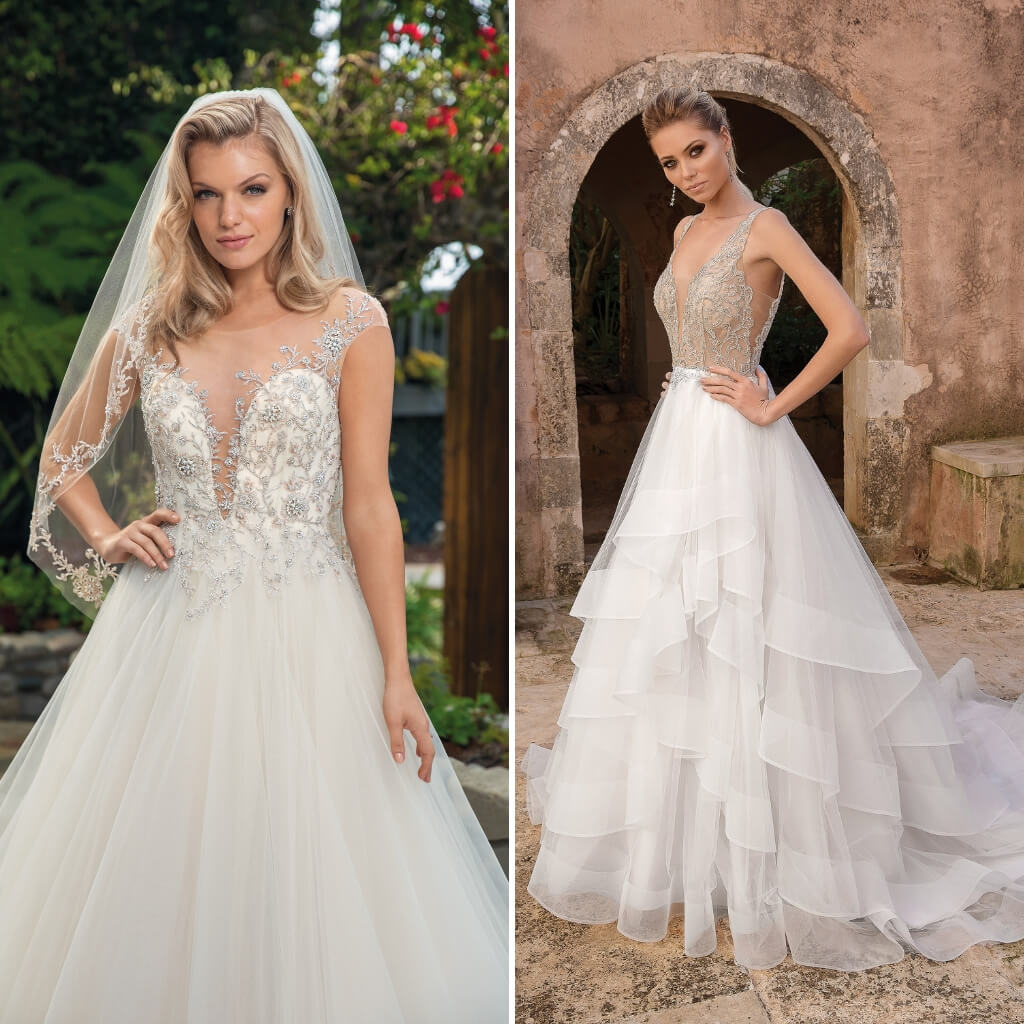 Halter Neck Beauty
Halter necks ooze elegance and a backless halter neck really draws attention to it. This is a stunning sheer look for the daring bride.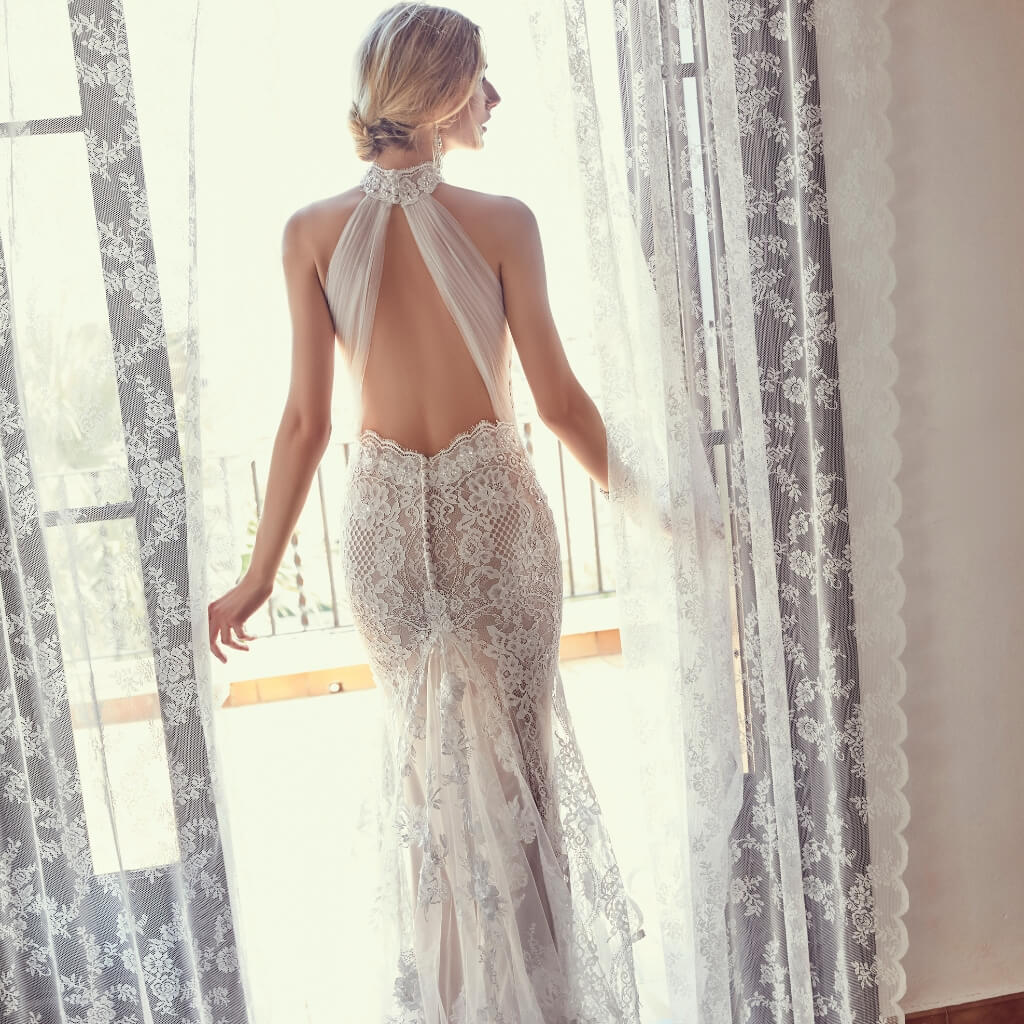 Barely There
The perfect dress for a destination wedding or an evening reception! You'll have plenty of room for the hot weather or for dancing while looking drop dead gorgeous!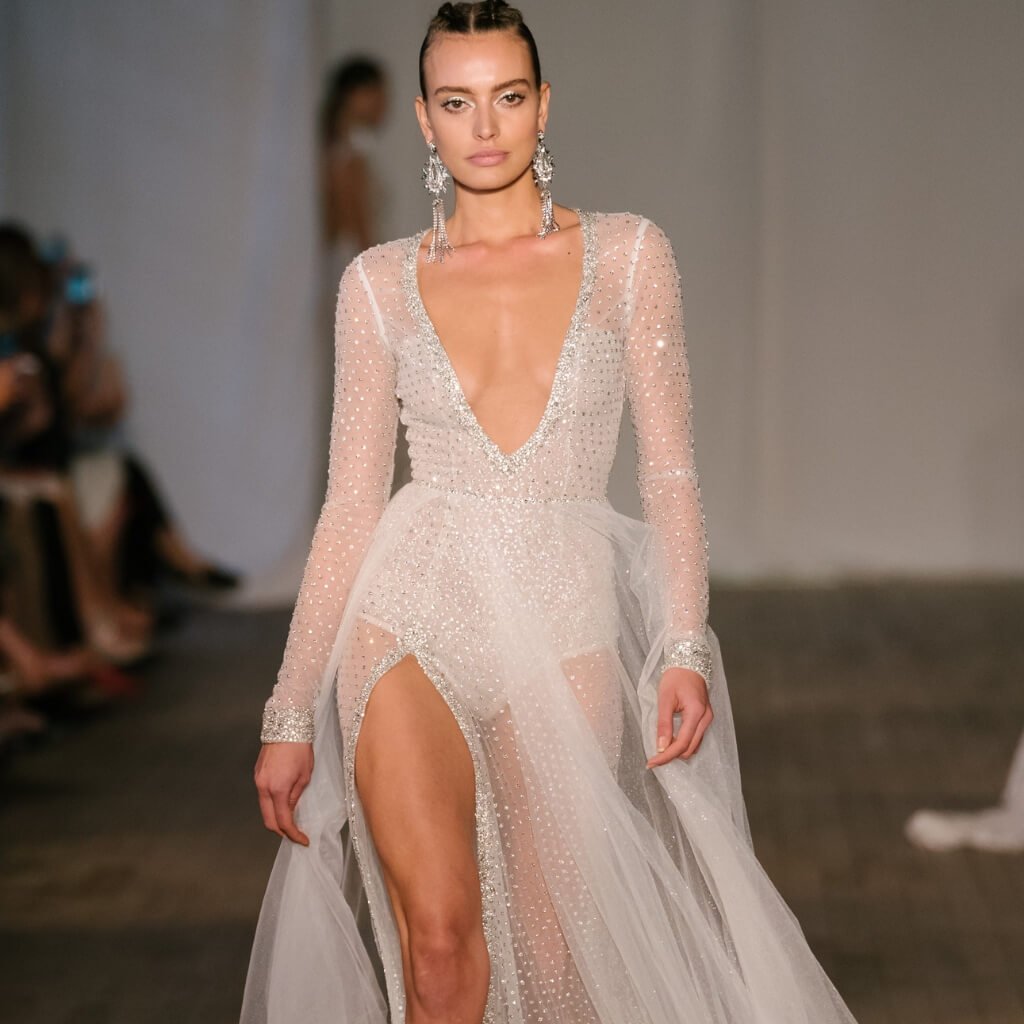 Sheer Sleeves
Sleeves are right on trend at the moment so why not add a sheer sleeve to your look and you'll be the belle of the ball!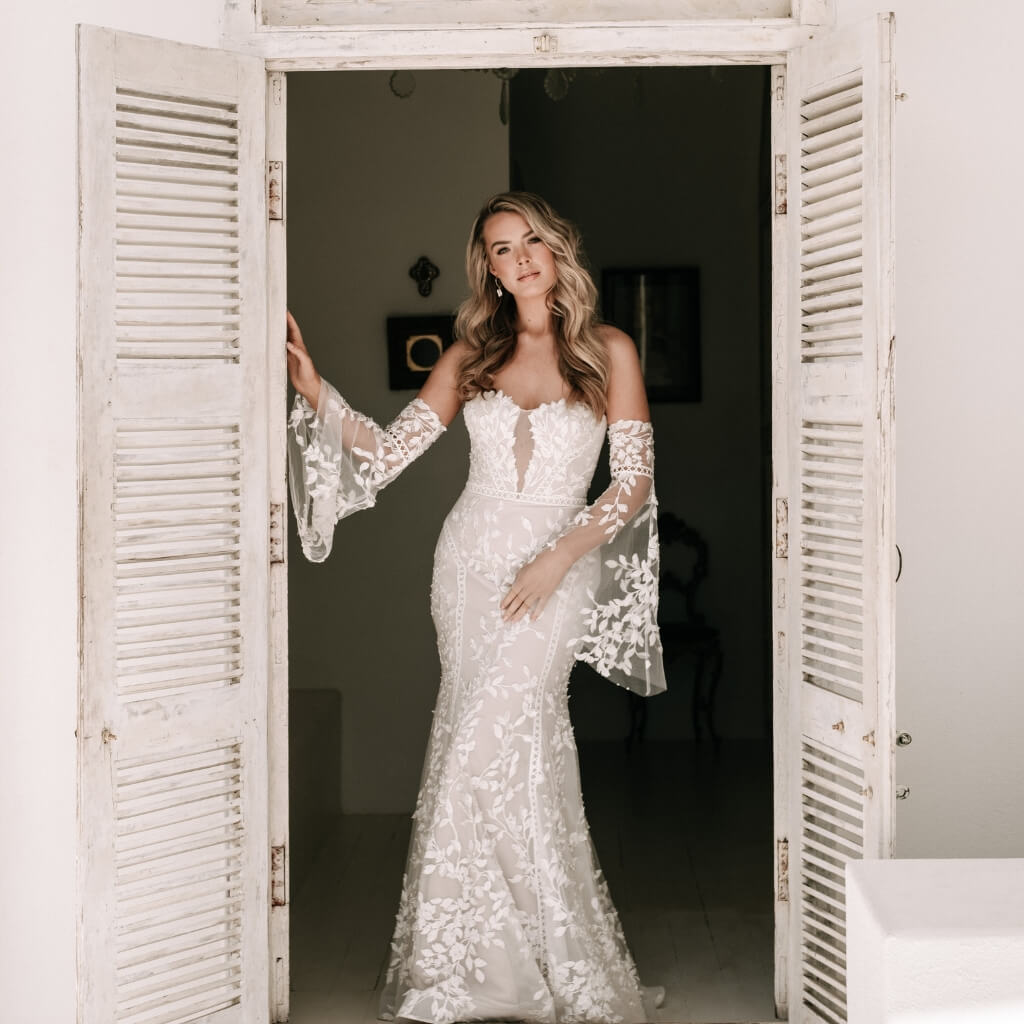 Catch the latest and most exclusive bridal catwalk show in Ireland at the Wedding Journal Show this new year!
12th & 13th January  2019 – Citywest Convention Centre, Dublin 11am-5pm Daily
 2nd & 3rd February 2019 – Titanic Exhibition Centre, Belfast 11am-5pm Daily