Wedding planning is a busy time for brides to be, so take time out to unwind and de-stress with yoga. Here are the latest trends to check out in 2015.

Aerial yoga
If you are bored by the downward dog and excel at backward bends, try aerial yoga.
Also known as antigravity yoga, the practice combines yoga with acrobatics, dance and Pilates, for a workout designed to strengthen muscles, improve posture, increase agility, and promote physical and mental wellbeing. It is said to 'work with gravity to relax and realign the body, centre the mind, and uplift the spirit'.
The main prop used is a soft fabric hammock, not the type associated with sipping piña coladas in the sun, this one is suspended from the ceiling and supports your body weight so you can learn new poses without over stressing joints. Snuggle up in it for a swaying savasana at the end of class – pure bliss!
Try it: Antigravity Yoga run classes across Ireland, visit www.antigravityyoga.ie for information. Or escape for a weekend break with the Cliffs of Moher Retreat 'Vitality AntiGravity Aerial Wellness Weekend', for details visit www.cliffsofmoherretreat.com.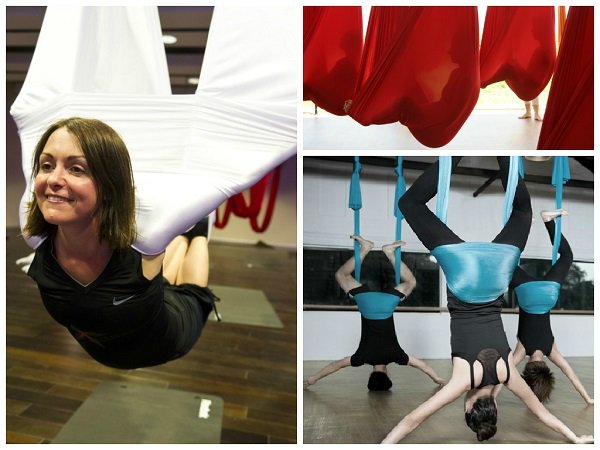 AcroYoga
Take flight with AcroYoga. Ideal for thrillseekers, this workout blends the dynamic power of acrobatics with yoga and therapeutics.
Therapeutics includes partner yoga, massage, and 'flying'. A basic pose is Folded Leaf in which one person (the base) lies on the ground, with their legs raised vertically to support the inverted body of their partner (the flyer).
Acrobatic practices are said to build strength and foster feelings of empowerment; work with a partner to perform acrobatic techniques involving headstands, handstands and supported lifts.
Try it: At the Fumbally Court Studio in Dublin fumballycourtstudio.com.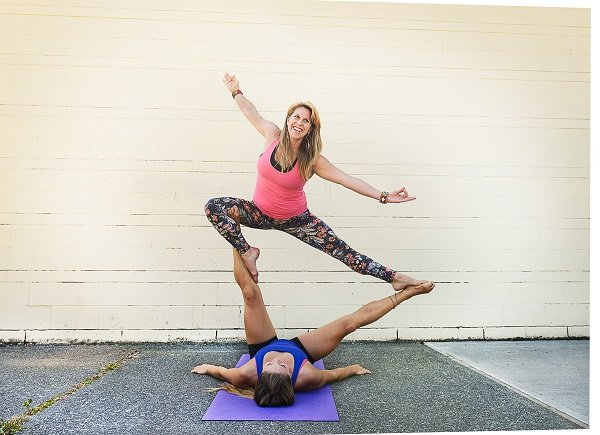 Paddle yoga
Strike a pose and catch a wave with stand up paddle yoga. Paddle boarding improves strength, focus, balance and core stability. Practicing yoga while paddle boarding certainly kicks things up a notch and is a fantastic way to boost overall fitness; this balancing act will engage your core to the max and is amazing for toning.
This fun, challenging workout is great for getting out of the gym and into natural surroundings. It's a bit nippy out there at the moment, so keep warm with a wetsuit or save this one for the summer months.
Try it: Try stand up paddle yoga among the stunning scenery of Portballintrae beach on the Causeway Coast, Portrush. Visit www.jennifergreenless.com for information. Previous surfing or paddle boarding experience is not required.
Full moon yoga
Get in touch with your spiritual side with full moon yoga. The Chandra Karma, or moon sequence, is a gentle practice traditionally done around the time of a full or new moon, or by yogis who are feeling a little tired or have injuries to heal. The sequence is designed to be quite calming but also energetic in its effects. Matthew Sweeney who developed the moon sequence said, "It is intended to help awareness of the cycles of the moon and encourage your intuitive faculty".
If your other half raises an eyebrow when you tell him that you're off to full moon yoga, dazzle him with the health benefits; it re-energises the mid-section of the body, the lower spine and hips, and alleviates pressure on the neck, shoulders and wrists.
Try it: At Kathryn Mohynihan's class in the Yoga Loft in Cork which finishes with a meditation 'incorporating loving kindness, compassion and letting go what's no longer beneficial for us around the full moon and new moon's energy'. Visit www.yogaloftcork.com for information.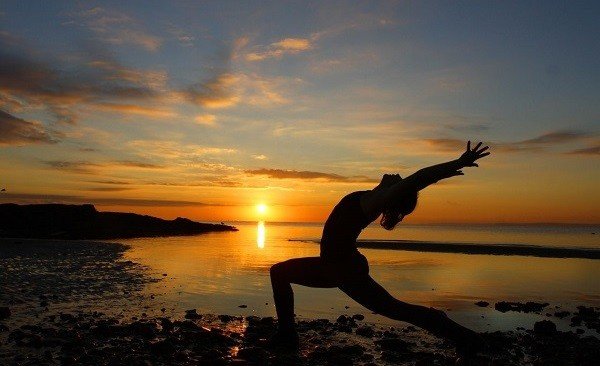 Voga
If you love a good groove to eighties beats you will be interested in voga; yoga + voguing. Voguing is a stylised house dance that evolved in New York in the eighties and became popular when it was featured in Madonna's Vogue video.
In Voga you let your body move to the music while a DJ spins club classics. Practitioners strike dramatic poses resembling Egyptian hieroglyphs, and hold the poses to build strength and mindfulness.
Try it: This new fitness trend has taken London by storm and unfortunately it has not actually arrived here yet, but when it does we'll be waiting with our leg warmers, pink fluorescent leotard and yoga mat at the ready. Namaste.
Featured Image- massageandyogawellness.com
Facebook Comments