So the bride has chosen you as her maid of honour – congratulations! You're up there with the bride herself as one of the most important ladies of the day, and it's your job to help keep your bride happy and everything running smoothly. Feeling overwhelmed? Just check out these tips and you'll be top maid of honour material in no time!
Wedding Planning Duties
Once the bride has decided on her bridesmaids, the maid of honour should start helping the bride with some of the planning duties. The bride might ask you to come wedding dress shopping with her, or ask for input on choosing the bridesmaid dresses.
As the maid of honour, you're leading the rest of the bridesmaids so make sure they're all organised. Help to round everyone up for dress shopping sessions and for fittings. Take some stress off the bride by planning the itinerary for any dress shopping days out – look for a fun place to go for lunch and if you need to book appointments at any of the salons.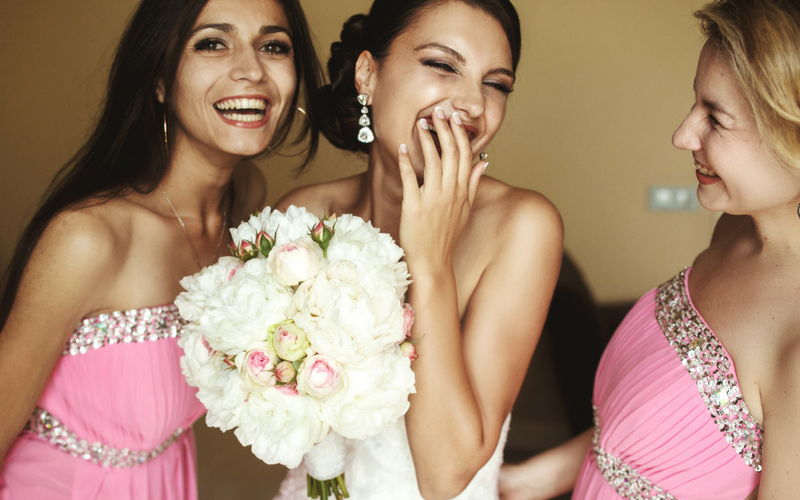 Be her right-hand woman
The final few moments before a bride walks down the aisle can be her most nerve-wracking, so do your best to help keep her calm. Make it clear to everyone that you should be the first point of call when things go wrong, and only get the bride involved in true emergencies – she doesn't need to know that the cake topper has gone missing or that the best man's zip has just broken. Shield her from stresses at all costs and she'll be eternally grateful afterwards.
Be assertive
The bride will want you to be honest with her, and as maid of honour it can fall to you to represent the bridesmaids in discussions. If the bride has chosen bridesmaid dresses that you all hate, for example, bring this up with her gently but clearly at the earliest opportunity. Be diplomatic – suggest some alteration ideas, and begin with 'we would feel more happy and confident if…'
You should try your utmost to be available for all important appointments. If you can't make it, be genuine and apologetic – try not to give the bride the impression that her big day doesn't matter to you.
Organise the hen night
One of the maid of honour's most important jobs on the run up to the big day is organising the hen do. If you have no clue where to begin, a good way to start is by asking the bride what sort of day she wants and who she'd like to invite. This can differ hugely – she might want a classy afternoon tea or spa day which her mother and grandma can come to, or a drunken night at a cabaret that's strictly friends only – so it's far safer to ask if you're not sure.
Be a bridesmaid ALL day
You are the maid of honour from the moment you wake up on the big day of the wedding to the moment you go to bed. Don't forget about your duties after the ceremony is done and dusted – continue to be helpful throughout the reception and evening. You should be the one getting signatures for the guest book, making sure the suppliers have been paid and that granny has caught her taxi home.
Remind the groom
As a conduit between the bride and her groom, you can remind him of romantic little touches that you know for a fact that the bride wants but is too embarrassed to ask for. Gently suggest that writing her a love note on the morning of the wedding would be a great idea, or that if he's feeling flush that something with a little sparkle wouldn't go amiss!
Offer to pay
Although traditionally the bride should pay for the bridesmaids dresses, we appreciate that budgets these days have become a little tighter. If you know your bride is struggling with funds, offer to pay for a part of your outfit, such as the dress, shoes or accessories. Even if she insists on paying for everything, the gesture will mean you're more likely to get the things you want and the bride will love you for your generosity.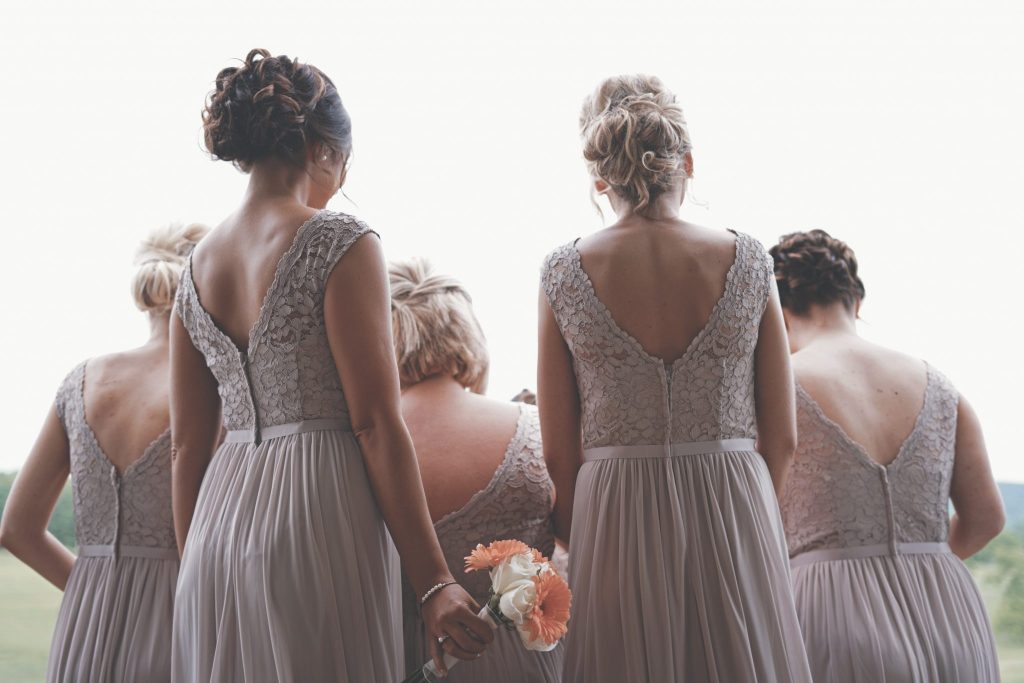 Ward off jitters
Many brides will start to panic that they haven't made the right decisions in the last few weeks. Banish all talk of 'have I got the right dress?' and 'is the venue good enough?' and reassure her that she's made the right choices. If she's seriously having second thoughts, talk it through calmly with her and make sure she's thinking rationally before making any major changes.
If you live close to the bride and groom, why not surprise them with a few essentials for the fridge for when the newlyweds return from their honeymoon? If you're feeling particularly generous, you could always leave a bottle of chilled Champagne in there as a special treat!
After the Wedding
If the newlyweds jet off on honeymoon straight away, you might be asked to help out by returning any hired clothes or accessories and by storing the bride's dress until she's back and ready to collect it. You may also be needed to help remove decorations etc. from the wedding venue.
Help your BFF on the way to finding her dream dress by checking out our local recommended wedding suppliers in Ireland and Northern Ireland. For the latest in bridal fashion in Northern Ireland, follow our link to our directory HERE. 
Facebook Comments