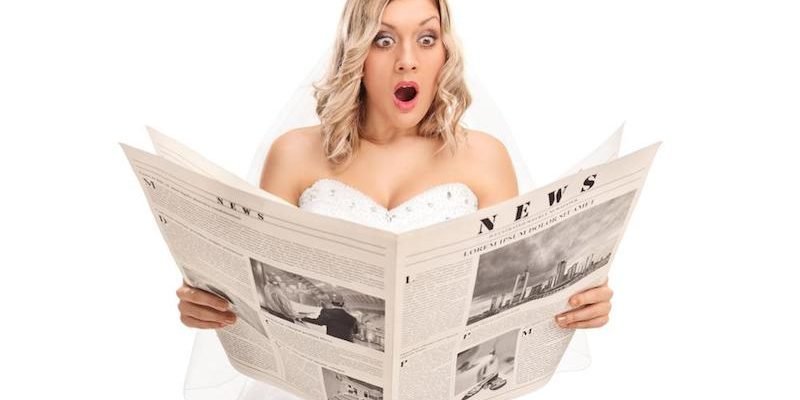 The Wedding Trend No One Saw Coming
A photography trend that sees newlyweds staging a lewd sex act is having serious consequences as foreign weddings in Rhodes are banned!
It seems that a current photography trend amongst some newlywed couples is having a backlash and serious consequences for other brides and grooms!
Over the past few weeks there have been a number of couples sharing images as they stage photos of lewd antics as part of their portfolio of wedding photographs – although not ones for the official wedding album!
While these pictures have been dividing opinion as they make their way over social media, now there are more serious consequences to these pictures that all of those involved claim are just intended to be lighthearted and a bit of fun.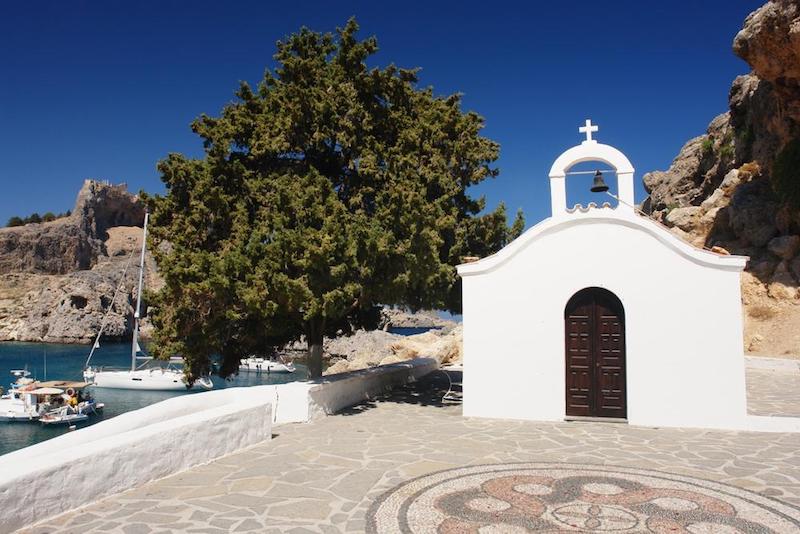 Recently, after a Bishop on the picturesque Greek island of Rhodes saw a picture of a couple who had married in the island's chapel St Paul's, after they had posted it to Facebook, it then spread through the British press, and on to Greek television and in their newspapers, leading to foreign marriages being banned in Rhodes in retaliation.
Rhodes is one of the holiest sites in Greece, and now the island's top bishop, Kyrillos of Rhodes, has decided to ban all foreign weddings at the monastery of St Paul, forcing hundreds of British couples to cancel their dream days.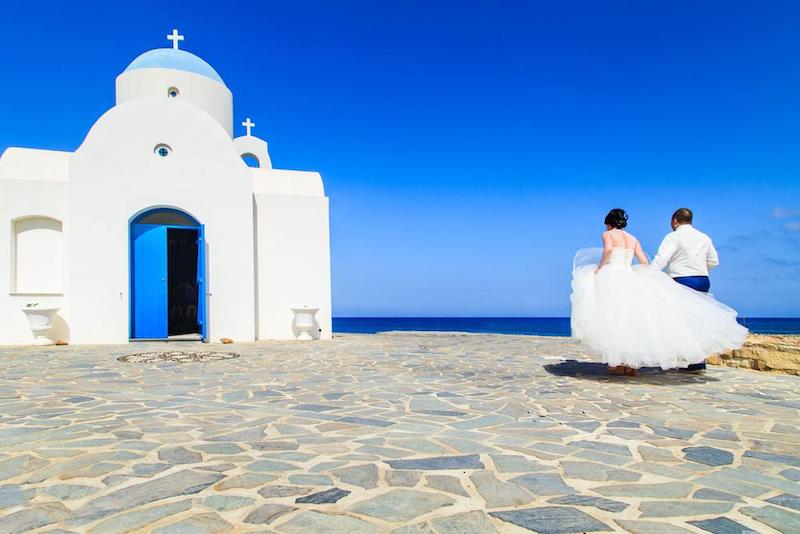 While the couple, their friends and family saw the funny side, it seems the island has not and now hundreds of other couples risk having their their wedding plans cancelled.
People are outraged and the couple face being sued for the picture that saw the bride in her wedding dress kneel in front of her new husband, while he had his trousers and boxers down to his ankles – punching the air!
Community leader Giorgos Eleftheriou who spoke to The Times said, 'We are Greek and we cherish our traditions and the sanctity of our religious sites. We cannot allow this disgusting behaviour to prevail.'
Mr Eleftheriou, added, 'Shame on those two for the damage they have done. Would they have done the same in their homeland; in front of a British chapel, a Jewish temple, a Muslim mosque?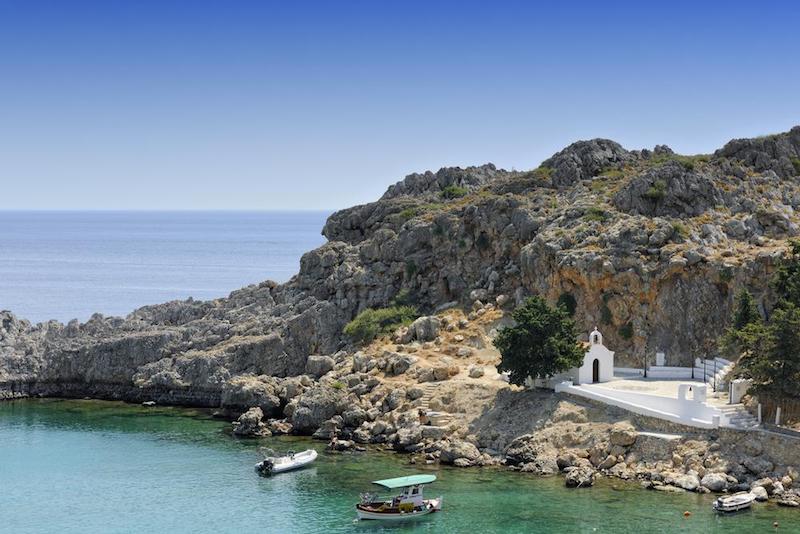 'I have hundreds of soon-to-be brides from all over the world calling me today in tears because of this decision. It's a huge damper on our society here. We are one of the most famous wedding destinations in the world and we are booked solid through to 2021.'
Hopefully, you haven't been affected by the ban on weddings in Rhodes and remember to respect other cultures and their traditions when you are marrying abroad – and certainly keep any risky pictures to yourself!