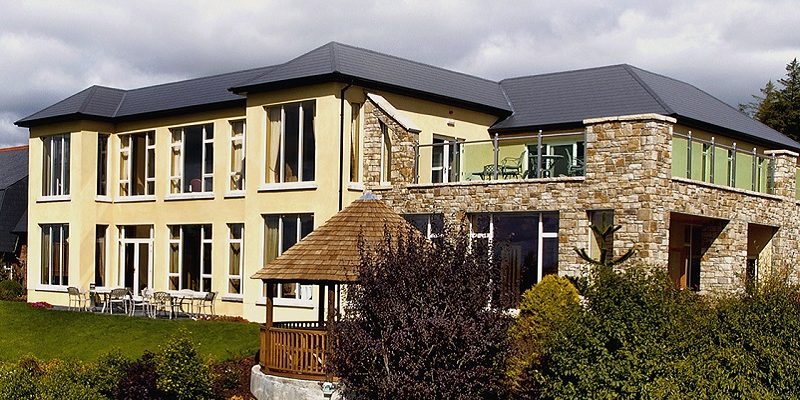 Weddings in jeopardy as popular Sligo hotel shuts down
A number of Irish couples have been left without a wedding venue as Sligo hotel The Cromleach Lodge closes
The four-star Cromleach Lodge in Castlebaldwin, Sligo has been a popular wedding venue in the west of Ireland for more than thirty years now.
Renowned for fine cuisine, the luxurious Ciúnas Spa and idyllic country setting, the news that the popular wedding hotel is closing with immediate effect has come as a quite a shock to a large number of couples who have booked their weddings there.
Following a meeting with Revenue Officials yesterday the hotel management emailed couples to let them know the bad news.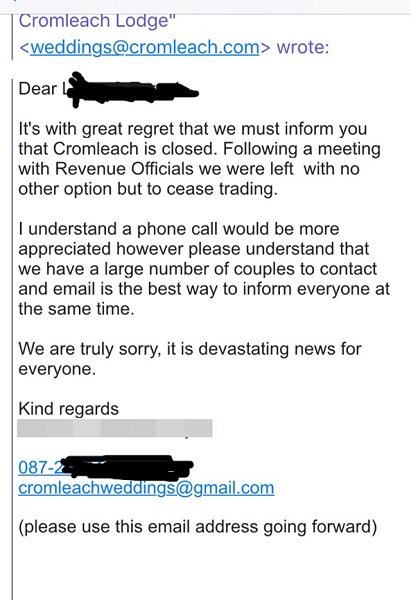 What to do
Finding yourself without a reception venue at the last minute can be stressful and costly. If the venue cancels you should be entitled to a full refund and you can also claim compensation for the cost difference of booking a new venue at the last minute. If the venue has gone into administration, you will have to register your claim for a refund with the administrator. This will take time and there is no guarantee that you will get your money back.
If you have paid for the venue by credit card you have extra protection if things go wrong, because Section 75 gives you rights to claim against the supplier. The service you bought should have a cost of over £100 and less than £30,000, and the card company is liable even if you only made part of the payment (e.g. a deposit) on your card.
A number of wedding insurance providers will cover you for the financial loss incurred if your venue goes into administration or you need to cancel the wedding due to unexpected illness, extreme weather, or death of a family member. It's recommended to purchase an insurance policy as soon as you have booked your venue.
Featured image credit: stayinireland.wordpress.com