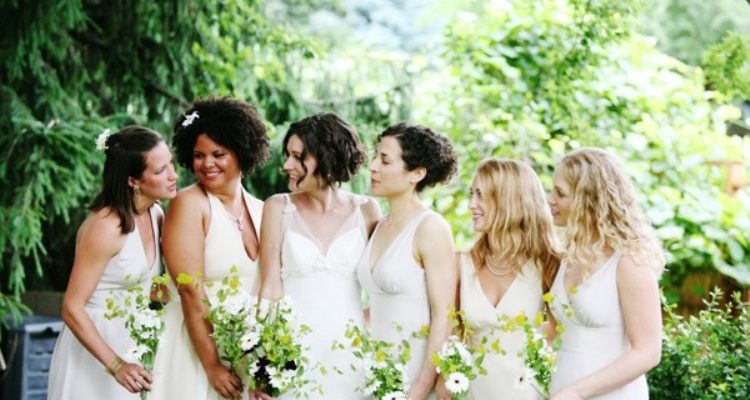 What were the biggest wedding trends of 2015?
VOGUE have compiled their list of 2015's biggest wedding trends and you won't believe some of what's on it…
The fashionistas and trend-setters at VOGUE have released their list of the year's most popular wedding trends and while some of them are a bit off the wall, we have to admit they're all incredibly creative. What's noticeably clear is that weddings in 2015 took on a technological edge and focused less on perfection and more on making the imperfect perfect. Some of them we hope will make it into 2016… but some can be happily left in 2015!
So what wedding trends were noticed in 2015?
The Naked Cake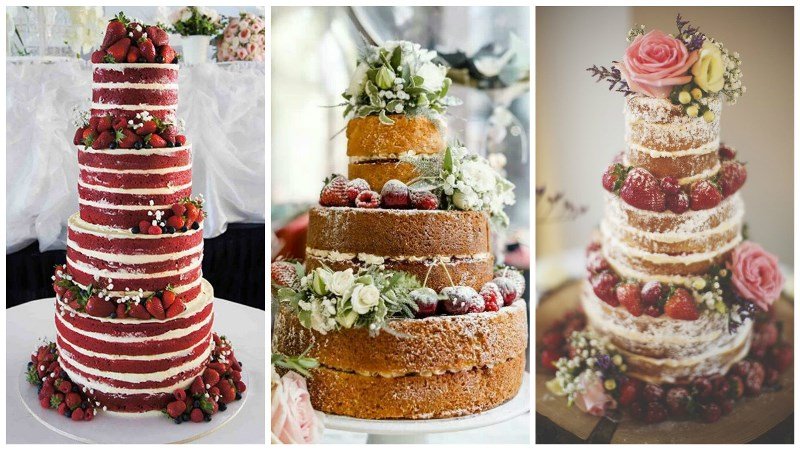 We should've put a bet on that this would be included in VOGUE's list. The Naked Wedding Cake has been popping up at weddings across the country all year long and its popularity shows no signs of slowing down. This minimalist, bohemian-looking sweet treat does not have frosting decorating the outside and instead only features a messy smearing of buttercream between each layer. In terms of embellishments, fresh flowers of berries is all that is needed and a sprinkling of icing sugar. We love a good naked cake, but like all wedding trends- there is a time and a place for it. If you are planning a glam, Hollywood style reception something a bit more polished would suit.
All-White Wedding Guests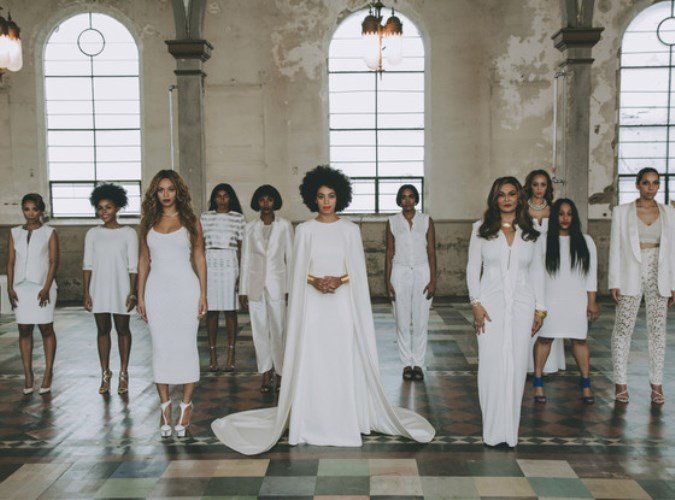 As the music industry's equivalent to the Royal Family, it was only fitting that the Knowles clan led the way with this particular trend. When Solange, little sister to Queen Bey herself, tied the knot back in November 2014 she paved the way for a certain colour to creep away from the bride… and into the wardrobes of every single wedding guest. White become the colour in demand for the entire bridal party and everyone attending Solange's nuptials, with the world following suit. 2015 weddings saw an onslaught of clean, crisp and sophisticated white dresses, suits and accessories straight from celebrity inspiration and while we love the distinguished look this gives any wedding celebration, we miss a bit of colour.
Unruly Flower Arrangements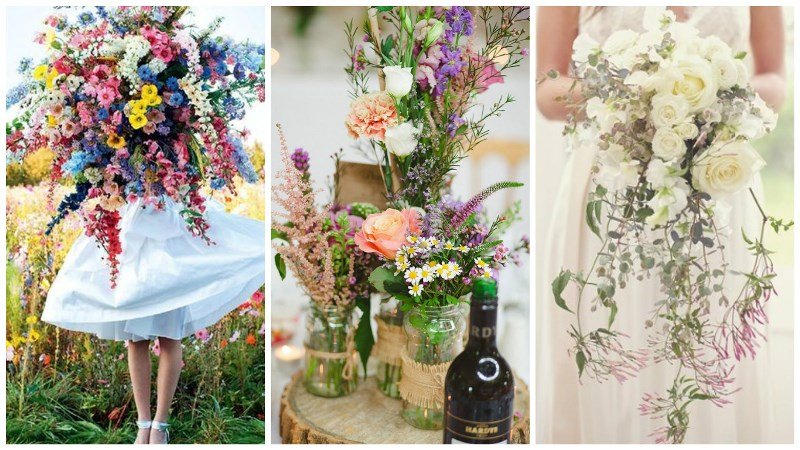 Forget carefully placed blooms, intricately cut buds and carefully preened blossoms, for 2015 brides wanted wild and messy flowers! A combination of clashing colours paved the way for wedding flowers this year which were all preferably freshly cut, from local farmers markets or grown by couples themselves. From bouquets and buttonholes, to table centrepieces and room decor, the more artfully arranged the better.
Drone Photographers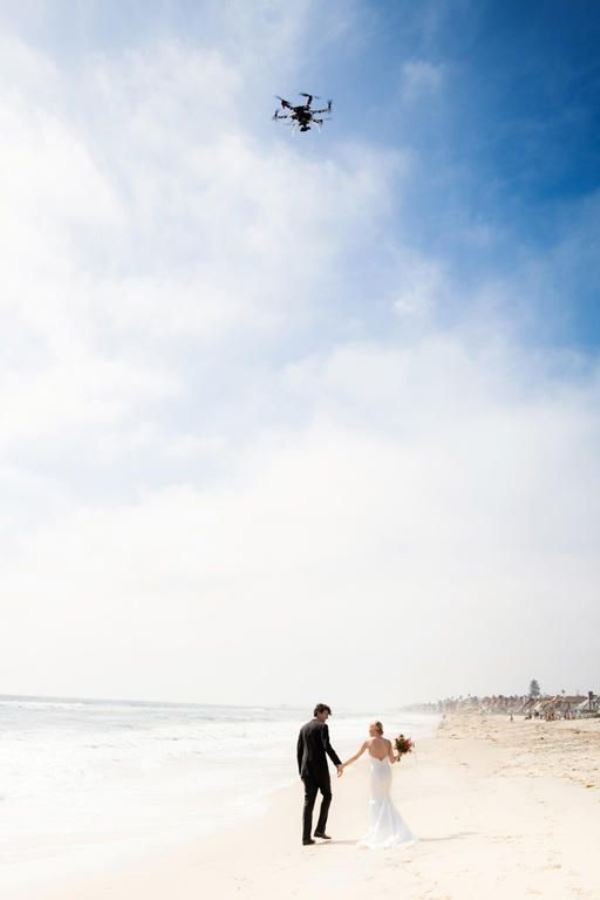 It's no surprise that drone photography made it to the list of top wedding trends of 2015, as this robotic technology has taken the world by storm. Once only used by business giants like Amazon to deliver goods from one side of a warehouse to the other, now drones are all over the world with photography just one of their unique abilities. If you fancy pictures taken literally from 'out of this world' than invest in a decent drone photographer and videographer for your wedding day. We promise you, they'll capture angles your regular photographer simply can't get to.
Mis-Matched Table Settings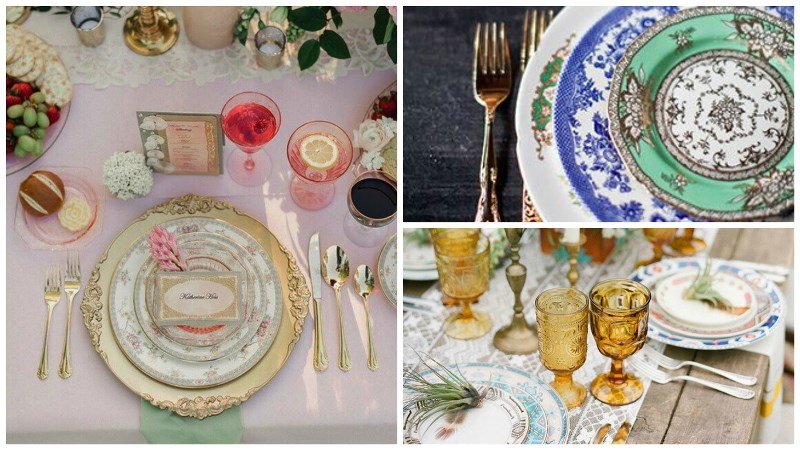 Abandon hotel plates, bowls and cutlery because 2015 was all about bringing your own eclectic collection of crockery. Clashing patterns was all the rage over the past year, with antique designs and charity shop finds taking precedence over staunchly matched items. We love the individuality associated with this trend and hope its one that is here to stay!
Selfie Sticks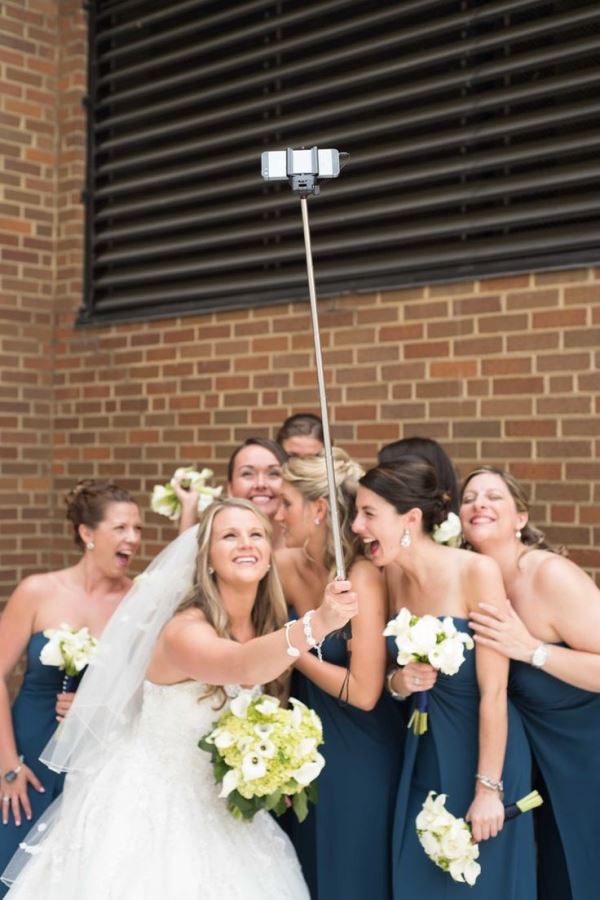 You can hardly head to any major tourist attraction around the world without running into someone with a selfie stick. The popular tool allows smartphone users an extended 'arm' from which to take pictures from a further angle. We can't say we love the fact that this trend has popped up at 2015 weddings, but can't deny its pretty handy for discovering your best angles.
Close-Knit Bridal Parties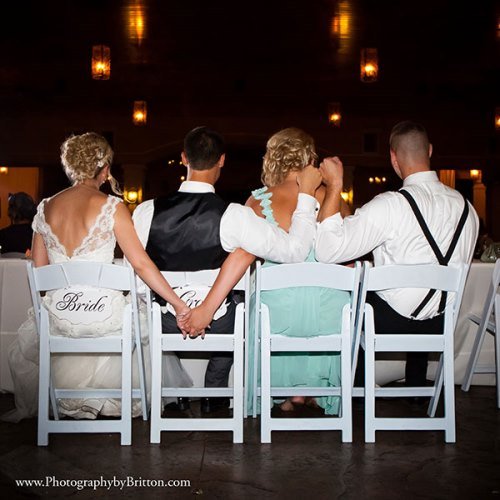 More brides and grooms than ever opted to have just one Maid of Honour and one Best Man at their wedding, instead of including a large number of bridesmaids and groomsmen. This simple trend no doubt keeps costs down and leaves little room for unruly error at the reception, but it makes choosing your bridal party a much simpler process!
Featured Image: WeddingDresses.com