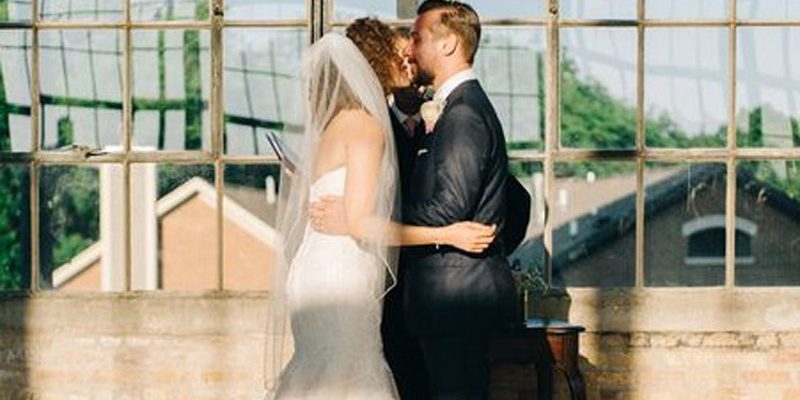 Why has this wedding picture gone viral?
This wedding picture of a newly wed couple enjoying a romantic embrace has gone viral and the clue as to why lies in the expression on the face of the bridesmaid standing on the left…
At first glance this looks like the perfect wedding picture – a beautiful bride in a stunning wedding dress and a dapper groom enjoying a kiss as they are pronounced man and wife.
It's only when you see the full, unedited version of the picture that you can what all the fuss is about – clock the woman (believed to be a bridesmaid) lying face down on the floor!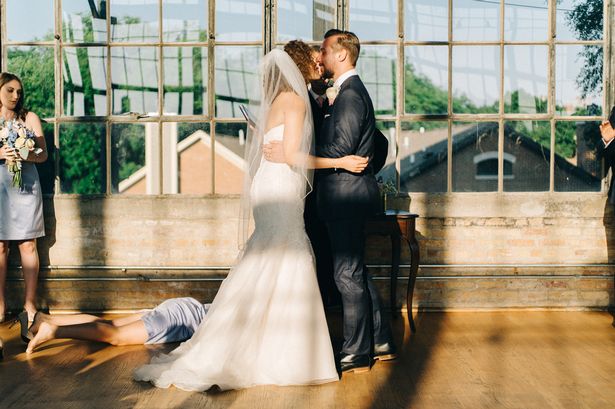 Unbelievably thousands of people who saw the picture on social media,  failed to see the mysterious lady, focusing instead on the happy couple.
As for the poor woman doing the face plant – did she pass out, trip or did wedding nerves simply get the better of her? We are all left wondering…