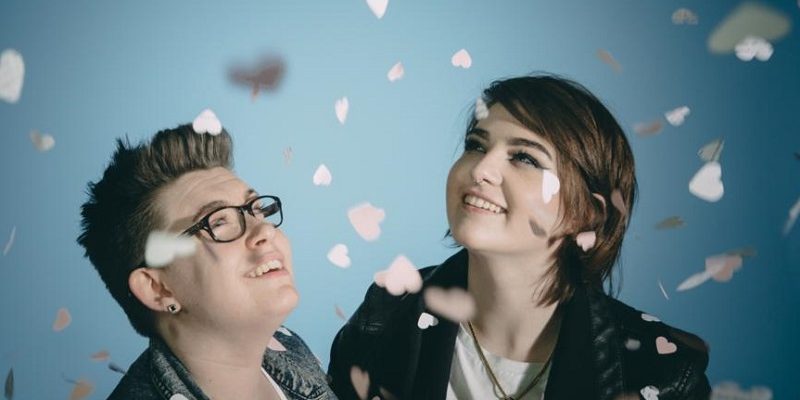 Why we love Shred of Decency Confetti
Irish Shred of Decency Confetti made from homophobic literature is taking the wedding world by storm and for all right reasons too…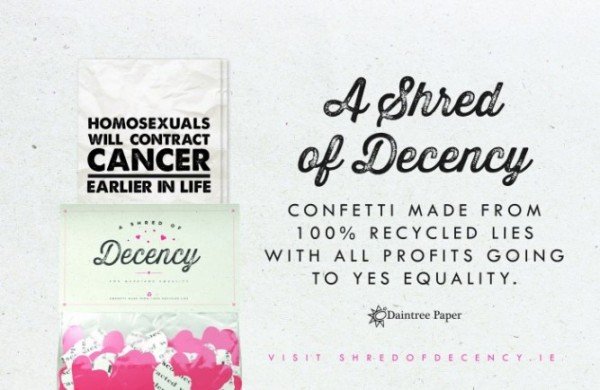 When we heard there was an Irish company turning anti-gay literature into pretty heart-shaped confetti we smiled like Cheshire cats!
Not only is Shred of Decency a brilliant marketing campaign from Daintree Paper, a stationery shop based in Camden Street in Dublin, but it's generating a massive voice of support for the pro-gay marriage brigade in the crucial days leading up to the Irish Marriage Equality Referendum.
Daintree Paper make the confetti using the flyers, leaflets and online literature produced by a section of the No campaign and recycle it into beautiful confetti – turning hate into positive.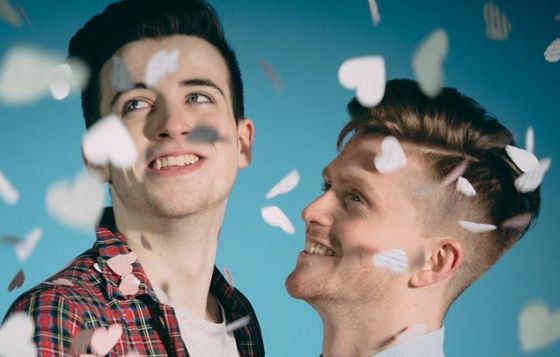 To keep up with demand for the confetti, the company's shredders need fed so if you receive any dishonest flyers or leaflets in the run up to the referendum and want them recycled into confetti, drop them into their shop in Dublin.
Or if you see any negative and dishonest tweets about the marriage referendum on twitter – they can shred these tweets for you too! Just reply to the dishonest tweet and add #shredthistweet and Daintree Paper will print the tweet off and add it to the pile. They'll also send a tweet to the source of the dishonesty and thank them for their very generous help in supporting YES Equality.
We love it!
Daintree Paper is selling bags of confetti "made from 100% recycled lies" for €5, with 100 per cent of its profits going to Ireland's pro-LGBT Yes Equality organization. Buy it here
Watch the full video