Win A €35,000 Wedding: Coco de Mer Hotel
As part of the amazing Win A Wedding prize, you could be jetting off to the Seychelles with your other half for an island hopping honeymoon of a lifetime!
Named after the extremely rare Coco de Mer Palm Tree that grows in abundance in Seychelles, your time at the Coco de Mer Hotel will be equally rich and unique.
The Location
On the edge of the Indian Ocean is Praslin Island, the second largest island and another beautiful part of The Seychelles. This luxurious resort spans 200 acres of beauty, peace and quality. Tropical forests surround the property that is filled with Coco de Mer Palm trees. Praslin Island is unsurprisingly one of the most travelled islands on the planet because it is an outstandingly beautiful destination. Praslin National Park is home to Vallee de Mai, which is speculated as being the location of the original Garden of Eden – you'll see why when you experience it! Coco de Mer Hotel sits along the shore's side and boasts fantastic views of the other archipelago granitic islands.

Luxury Accommodation
With every room facing the ocean, you'll be treated with panoramic views of the truly blue water every morning when you wake up. The rooms and suites have the benefit of spacious and comfortable living, and they are decorated with a modern flare. The airy wooden decks offer complete privacy and quiet for a great honeymoon. The Black Parrot Suites are on the edge of a cliff with fantastic views. Guests have access to a bar, private pool and sundeck and benefit from a free welcoming cocktail, free daily afternoon tea and a free guided nature walk during their stay.

Fine Dining
Coco de Mer houses three delectable restaurants. The Coconut Bar is sheltered under a thatched roof with a separate jetty perfect for cocktails and a romantic sunset! The Mango Terrace Restaurant offers casual poolside dining or a fancy á la carte lunch and dinner menu of international and Creole dishes. The main dining area, Hibiscus Restaurant has private, wooden dining decks with ocean views for days. Choose from a range of international, Creole, barbecue, buffets and d'hôte menus. While eating, enjoy the live music that is provided for your entertainment!

Things To Do
There are many sights to see in Praslin, and Coco de Mer Hotel can arrange your transport! Some sights not to miss are the aforementioned Vallee de Mai, the picture perfect Anse Lazio beach, St Pierre snorkelling and Aride, known as Bird Island. Guests have access to abundant sun-bathing areas, large sand-terraces and palm tree strung hammocks that parallel the beach. They can also avail of the two magnificent pools; one in the shape of the Coco de Mer plant and one atop the cliff at The Black Parrot Suites. Guests can access many private beaches and coves spread along the coastline by hiring bicycles or simply walking. There is a spa for relaxing treatments that house amazing views.
The Hotel's Garden And Nature
Coco de Mer has a fascinating garden and encourages guests to take a look at their tropical plants such as the famous Coco de Mer palm tree, coconut, mango, banana and pomegranate trees. Tropical flowers like hibiscus, wild ginger, spider lily, and peacock as well as many exotic shrubs are on site. Also, look out for the resort's residents, like tropical fruit bats, birds like the black parrot, turtle dove or the Seychelles fody, giant turtles, and not forgetting Josephine, the eel that lives in the stream in the centre of the hotel!

Buy discounted tickets online here and be automatically entered to Win a €35,000 Wedding at The Wedding Journal Show Dublin.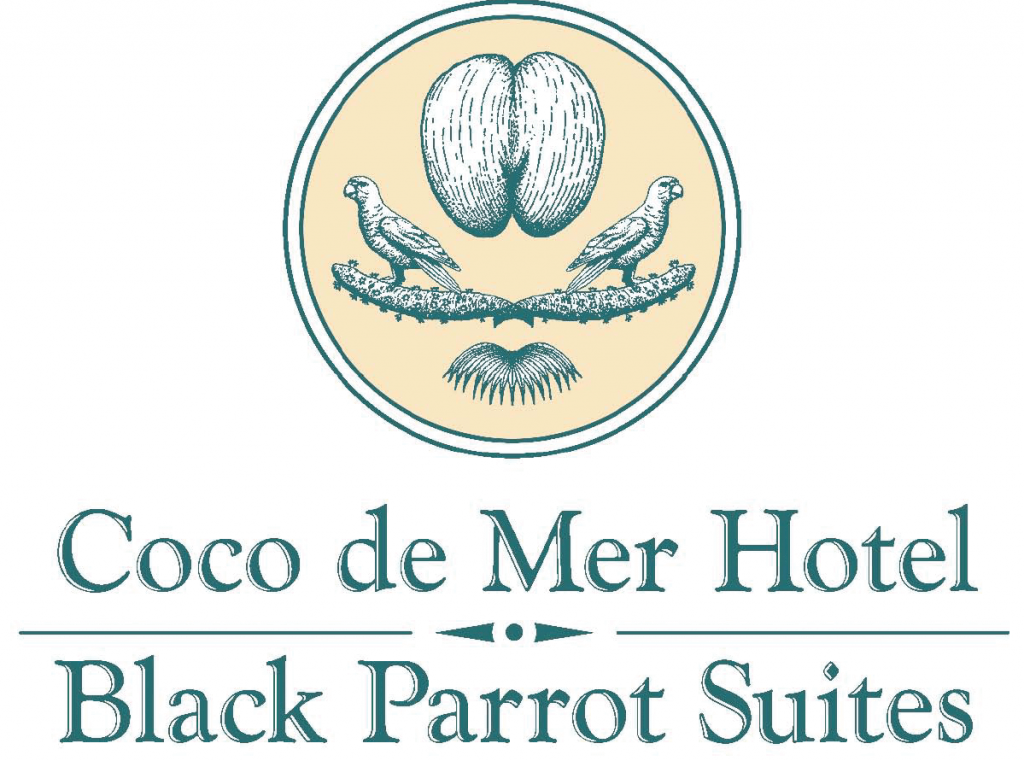 For further information contact: Coco de Mer Hotel & Black Parrot Suites, Anse Bois de Rose, Praslin Island, Seychelles; + 248 429 0555; cocodemer.com