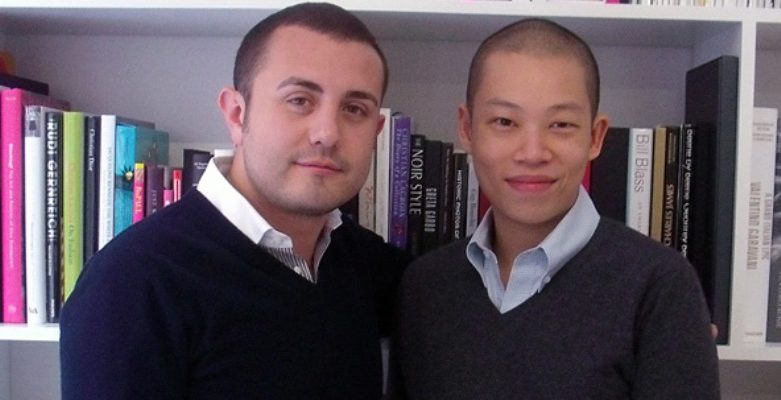 We wish we were invited to Jason Wu's wedding
The iconic fashion designer tied the knot over the weekend and his wedding was the coolest one EVER.
If you haven't heard of Jason Wu- you should have. 
Jason is one of the world's leading fashion designers with his credits including dressing Michelle Obama as well as many other A-List stars. His job is make them look fantastic as they take centre-stage for paparazzi but this time it was his turn to shine at his wedding last weekend in Mexico.
Every picture we've seen is adorable, envy-inducing and star-studded- meaning we couldn't love it more if we tried! First of all, Jason and his partner Gustavo Rangel looked effortlessly stylish at their nuptials in matching tuxedos set by bow-ties.
Celebrity guests include none other than Diane Kruger who got up-close and personal with the designer for a BFF selfie.
Their gorgeous venue decor was completely on-point. Clean, crisp and minimal- exactly what we'd expect from the fashionable groom.
And just LOOK at it at night!
The cake looked unique and sophisticated- but playful at the same time.
Plus they had the most adorable cake fight.
All the guests looked undeniably suave.
But none quite matched the grooms.
A video posted by Diane Kruger (@dianekruger) on
#weddinggoals