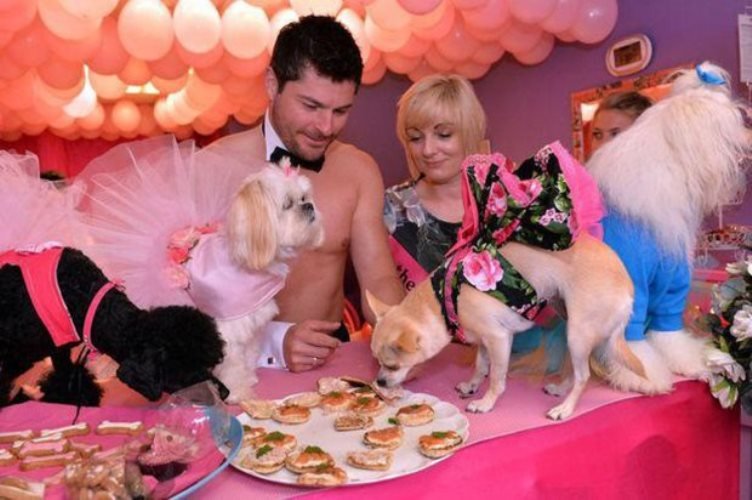 Chihuahua has decadent £6,000 hen-do
Chi Chi the Chihuahua is set to marry her furry friend Harvey the Pomeranian in September and naturally she needed a fabulous hen-do before trotting down the aisle.
It isn't often we hear a story that combines two of our favourite things- a lavish hen-do and puppies- so we couldn't ignore this one. Chi Chi, a chihuahua from Burnley, has had what can only be described as the 'hen-do of all hen-dos' before she ties the knot with her boyfriend of three years, Harvey, who she met at a dog show and keeps in regular contact with via FaceTime as he lives in Bournemouth.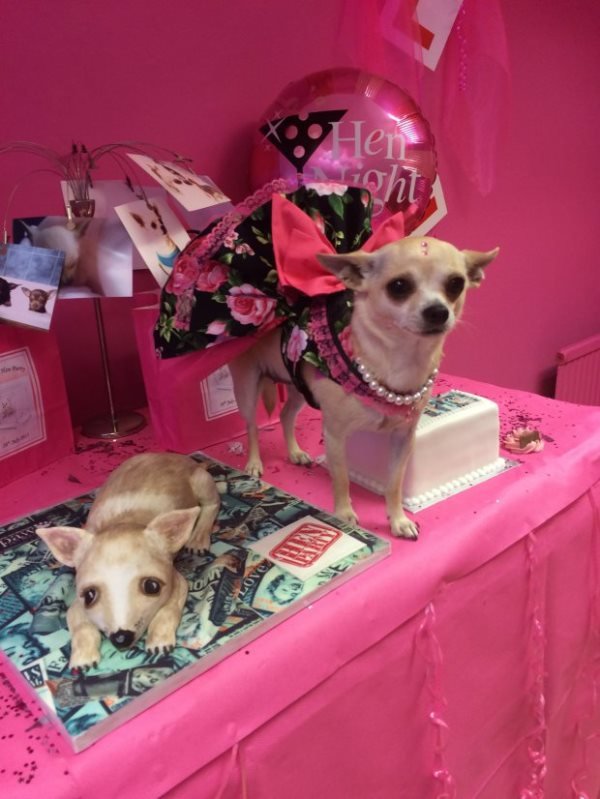 Owner Helen is Mother of the Bride, naturally, and decided that no expense would be sparred in throwing the creme de la creme of hen-dos for her pampered puppy. The extravagant affair took place over the weekend and featured a Butler in the Buff, dog stripper, stretch limo, dog-friendly cake, magician, and much more. All to the cost of a whooping £6,000- more than the average human's hen-do!
Six of Chi Chi's closest furry pals came along, as well as nine of Helen's, and the decadent doggies even were treated to a luxury doggy day spa experience where they enjoyed face masks, manicures and "fur-jazzles" (we don't even want to know what those are).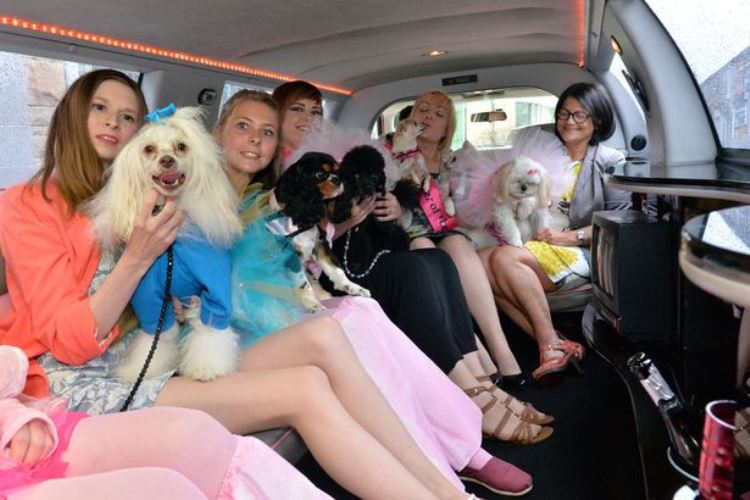 Speaking to The Mirror, Helen said: "I went all out with the hen party – I wanted to give Chi Chi a great send-off into married life. There were pink balloons everywhere, L plates, two specially made doggy cakes – all the hen party traditions.
"I had a butler in the buff to serve the dogs smoked salmon canapes, and two waitresses dressed as flamingos to hand out doggy cocktails made from chicken stock."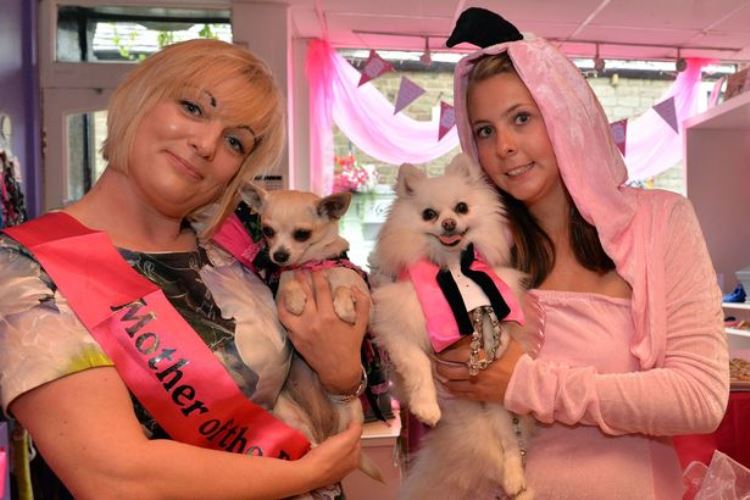 But Helen's wedding plans for Chi Chi don't stop there, as now the hen-do is out of the way the dog salon owner can get to work planning the wedding day itself- an event she plans to spend £20,000 on with Harvey's human mummy.
Chi Chi has already selected her Maid of Honour and three bridesmaids (all her sisters of course) and is now on the hunt for her dream dress. She will have a bouquet, a live band, necklace-rings and a doggy wedding cake- everything every bride dreams about.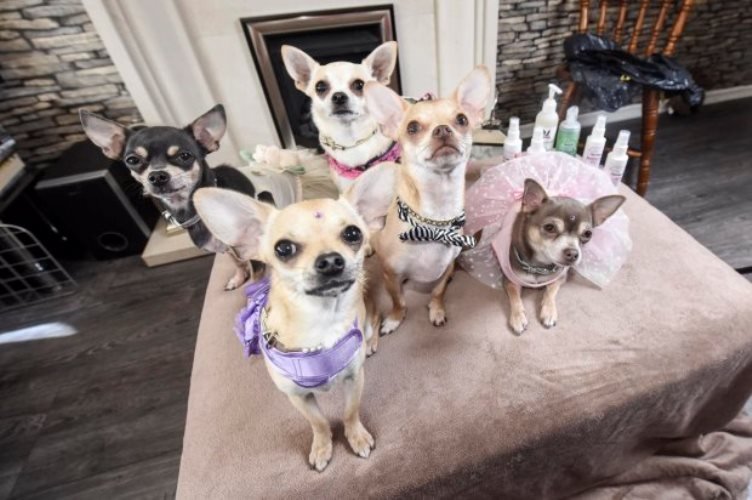 Phew, with the amount of money going into the nuptials for these pooches it must be more than puppy love! Looks like human brides need to up their hen-do game if they want to compete with Chi Chi…