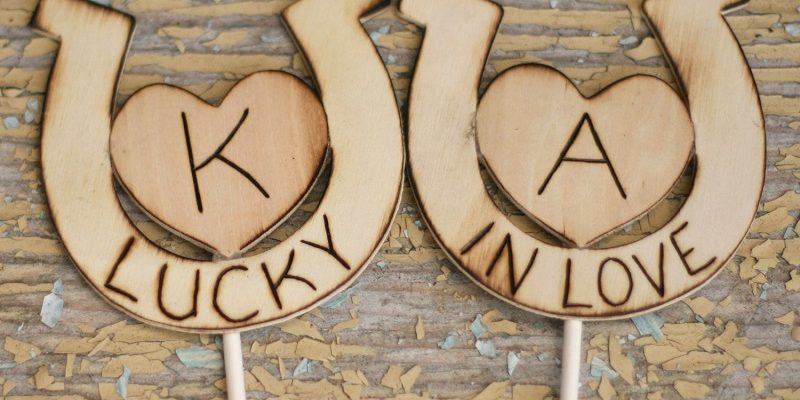 Woman uses rescued horse as wedding transport
It's neigh joke…Sally from Shrewsbury nursed dying horse back to health and used him as the most stunning wedding transport
When Sally White, 28 got married she couldn't think of anybody better to walk her down the aisle than the beautiful horse that she nursed back to health.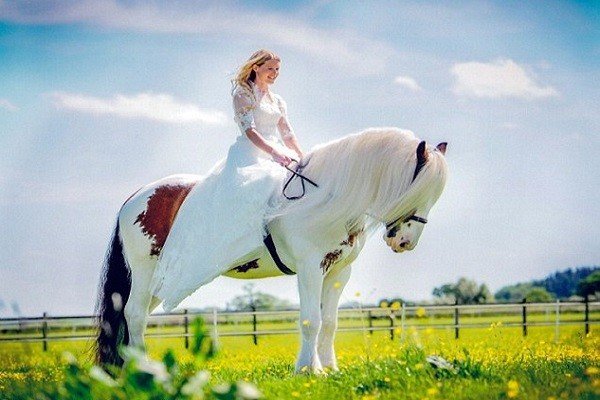 Sally took in the horse after he was picked up by the RSPCA for being abandoned in a field in Swansea without any shelter or food.  His ribs were visible and vets thought this stunning animal would not last more than a few days.  The horse, named Miller was taken to the RSPCA's Gonsal Farm Equine Welfare and Rehabilitation Centre in Shrewsbury, where Sally nursed him back to health and fell so in love with the magnificent creature that she adopted him!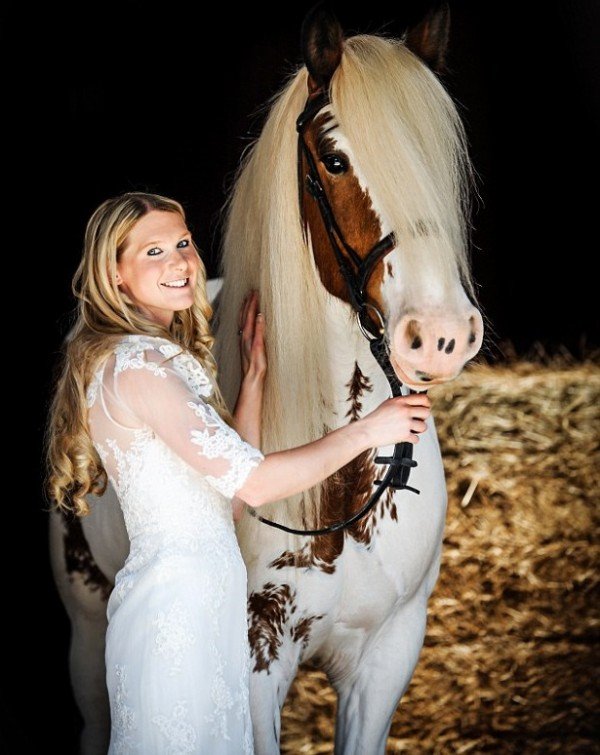 Now the pair are inseparable and three years on, after round the clock care from Sally and the RSPCA team Miller is now fighting fit and healthy. So healthy in fact that he regularly wins rosettes for dressage!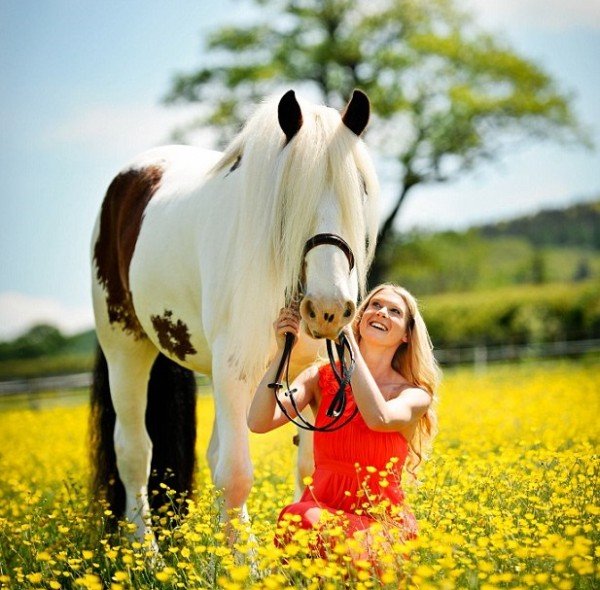 He has become such a huge part of her life that when Sally got married she wanted her day to incorporate her love of him. The delighted bride gushed, 'He was on his best behavior for my wedding day and when we took the photographs later he just looked perfect. I felt very proud.' Unfortunately, due to heavy rainfall the pictures of Miller from the wedding day are a bit of a washout but undeterred bride Sally donned her wedding dress a week later to capture some stunning images with Miller. Honouring her favourite animal didn't stop there, the bride and groom had a model made of Miller for their cake topper!
What an adorable story? How will you be incorporating your pets on your wedding day? Share your plans on our Facebook page!
Featured Image- Weddingids.com