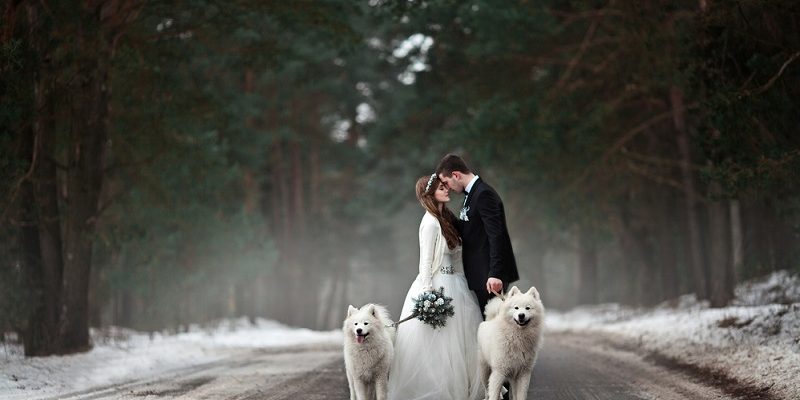 Wonderful Winter Wedding Dresses
We adore winter weddings, candle light, open fires, mulled wine…but what to wear? Check out our gallery of stunning winter wedding dresses
Ah winter – it's the most wonderful time of the year, eh?
And it's the perfect time to get married: festive cheer is spreading, snowflakes are falling and the dark nights are drawing in, making everything seem a little bit more cosy and romantic.
If you're lucky enough to be a winter bride, there are a few things to bear in mind when it comes to selecting your wedding gown, as elements such as the weather, temperature and location will determine which bridal gown you end up with.
But that doesn't mean you need to walk down the aisle in a duffle coat, a bobble hat, mittens and wellies. Be seasonally appropriate with long-sleeved gowns, high necks, capes and cover ups. Veer towards heavier fabrics like lace and satin and take the opportunity to wear something grand which will measure up to a dramatic snow laden wintery wedding landscape.
Featured Image- Shutterstock