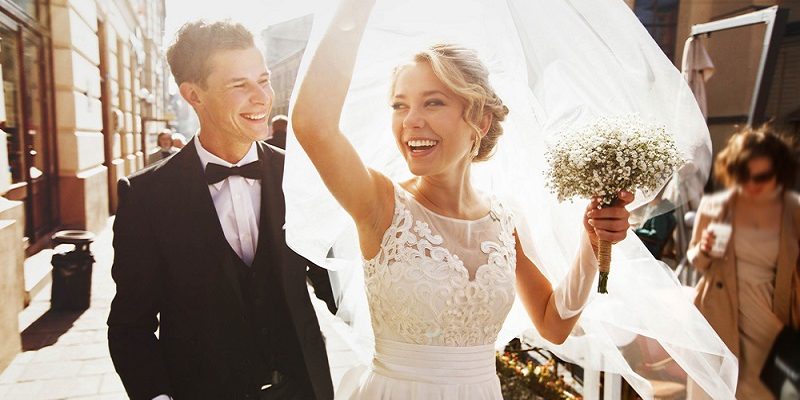 Would you consider getting married via a low cost pop-up wedding?
The pop-up wedding is the latest new craze in the States, but will the trend catch on here?
Weddings don't come cheap… until now that is. A typical pop-up wedding will set you back $5,000 (£3,356) – a figure that's a lot lower than the average price of a wedding in Ireland which currently stands at $21,219.
A pop-up wedding usually takes place in an undisclosed location, details of which are shared with the couple the night before the wedding, and there's no pre-planning involved; the bride and groom simply goes to the civil ceremony venue with their guests and the pop-up company takes care of the details.
Luxury New York based company PopBliss specialise in pop-up weddings. For $5,000 per couple, 10 couples are given the opportunity to tie the knot in a collective ceremony, and they may invite 10 guests. PopBliss organises the hotel accommodation, room dressing, a welcome party for the bride and groom and their guests on the night before the wedding, separate reception brunches for each couple, a luxury suite for the newlyweds, and the actual wedding reception. A team of hair stylists, makeup artists and bridal stylists will be on hand to ensure the bride looks her best, all she need to provide is her wedding dress and accessories.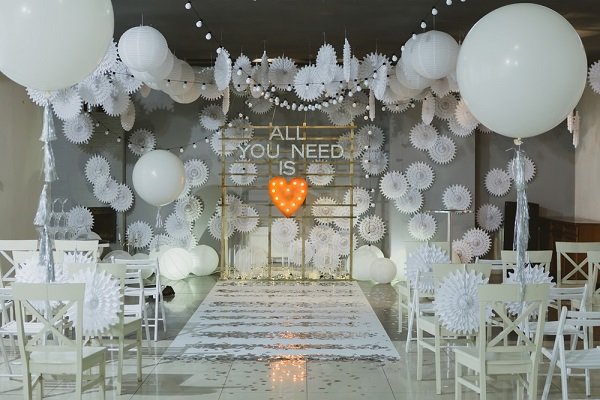 The PopBliss website states:
Couples will have the opportunity to experience the soon-to-be biggest trend: a Pinterest-worthy luxury wedding without the months of planning, headaches, and arguing over seating charts.

All the details will be taken care of in true Hollywood style from the bridal brunch, welcome party and live-streamed wedding, and while they may not break the internet with their custom leather jackets, it will be pretty damn close."