We all feel as though our love is written in the stars, so why not bring some of that celestial vibe into your décor?
Not only is this theme romantic and totally on-trend, it's also ideal if you have a shared passion for astrology or star-gazing. Here's how you can add some personality into your wedding day.
Fashion
It's an alternative to lace and florals that's every bit as romantic.
It's all about the embellished details with these looks, from sparkling capes to 3D stars.
The sheer trend works incredibly well here, as it allows those finishing touches to shine even brighter.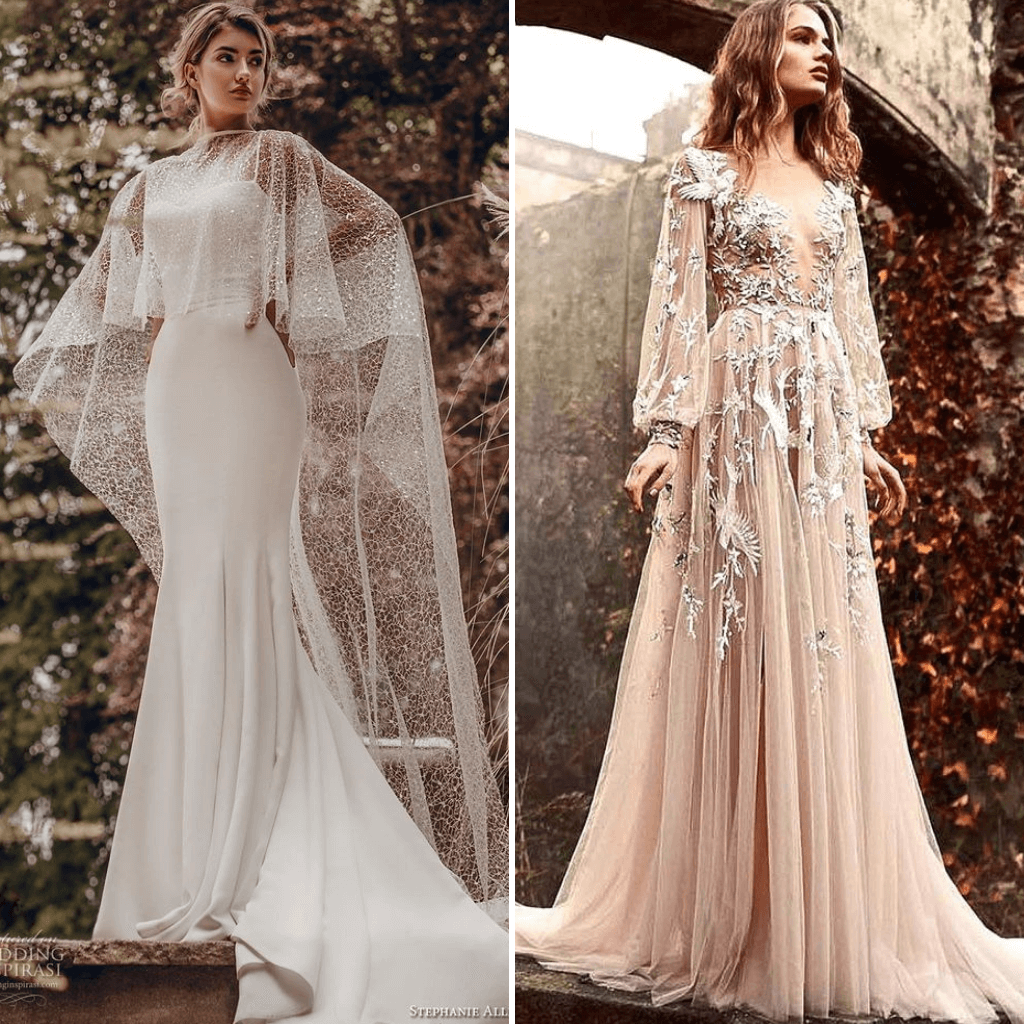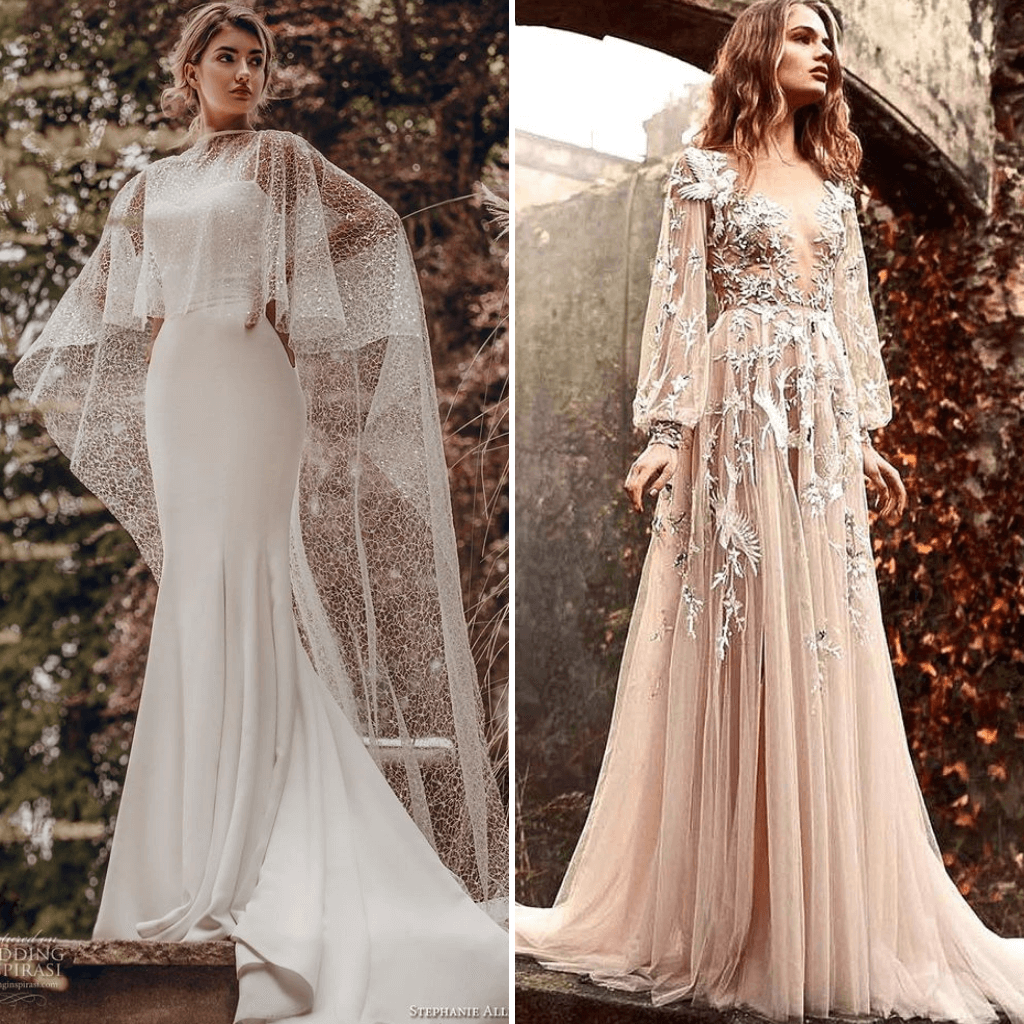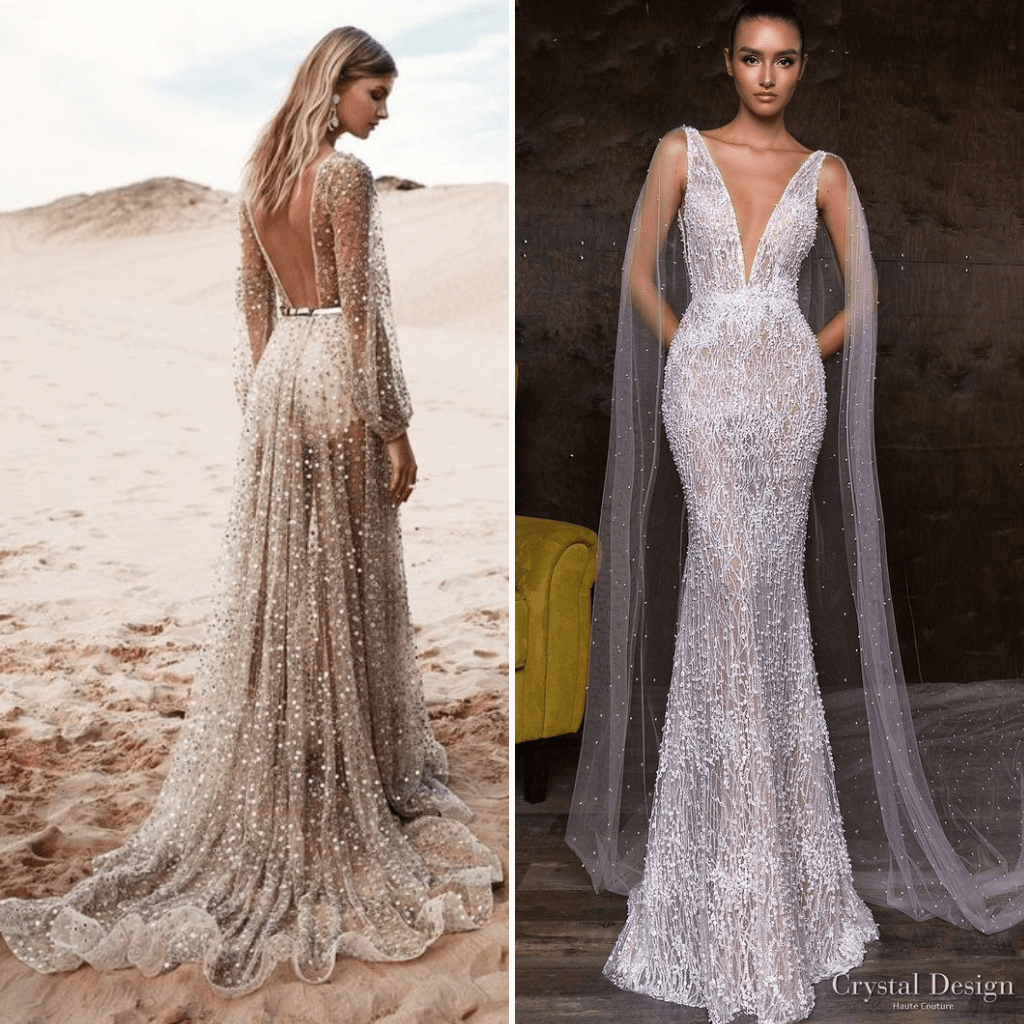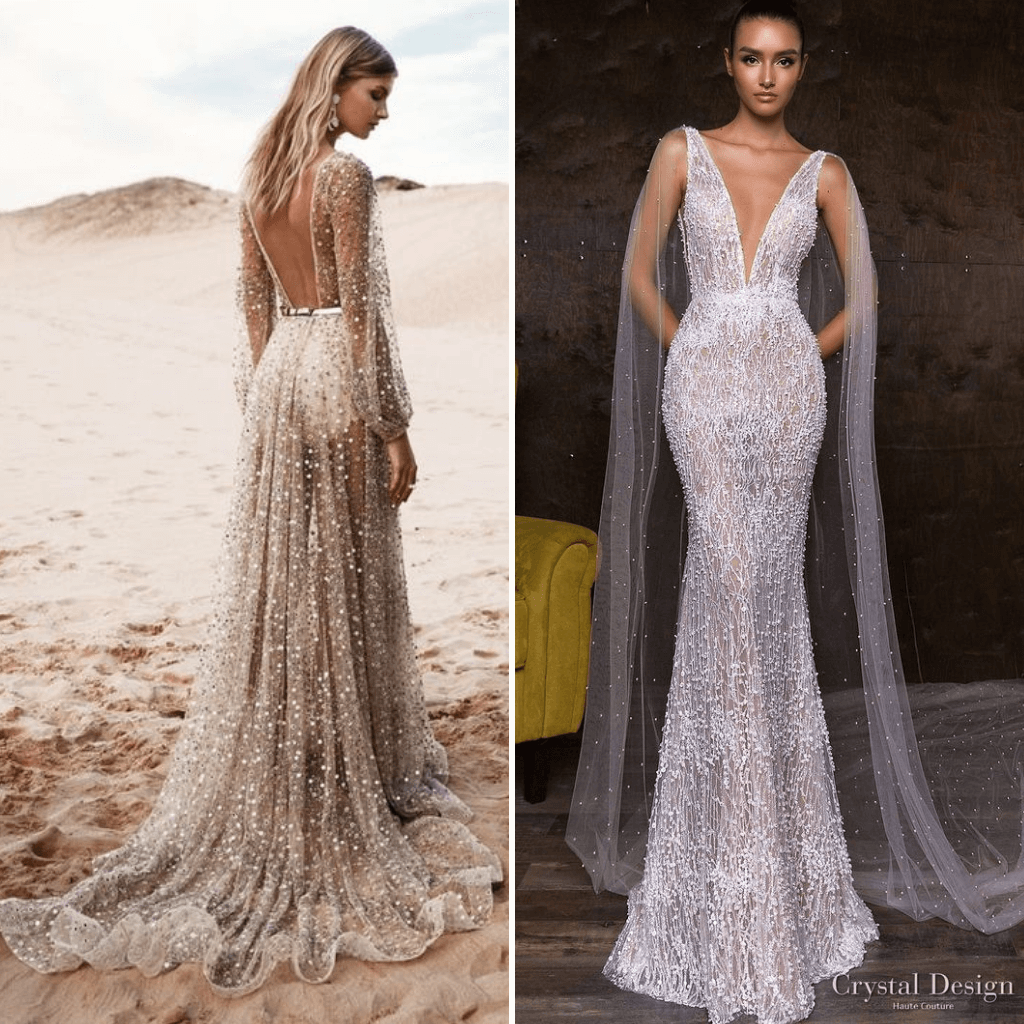 Accessories
Ever a nod to tradition, we're bewitched by the poetic play of celestial inspired veils.
For full length veils, leave unpinned and left to fall in a finely textural, white on white cascade.
For shorter veils, or those hung higher at the front so as to only cover the face,  keep the attachment close  to invisible while making sure the beautiful work of detail is kept in view and on display.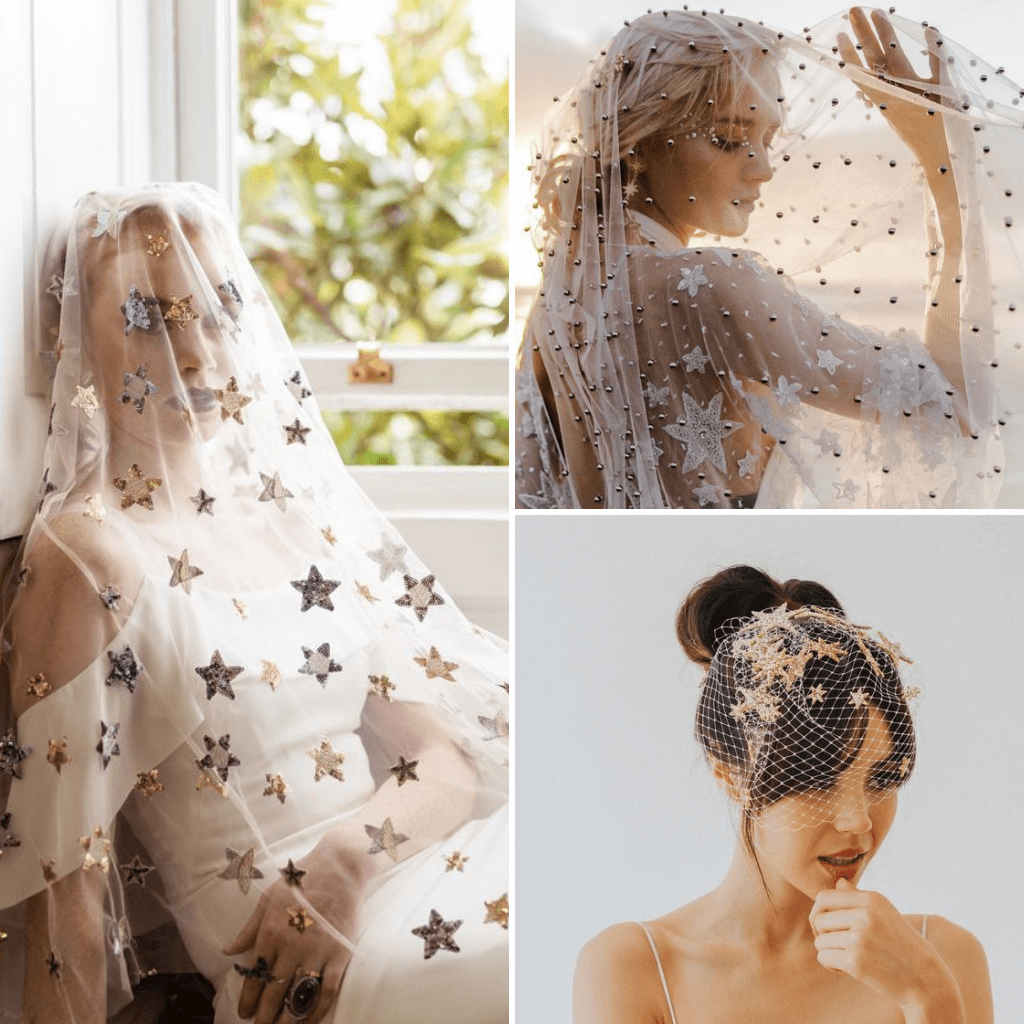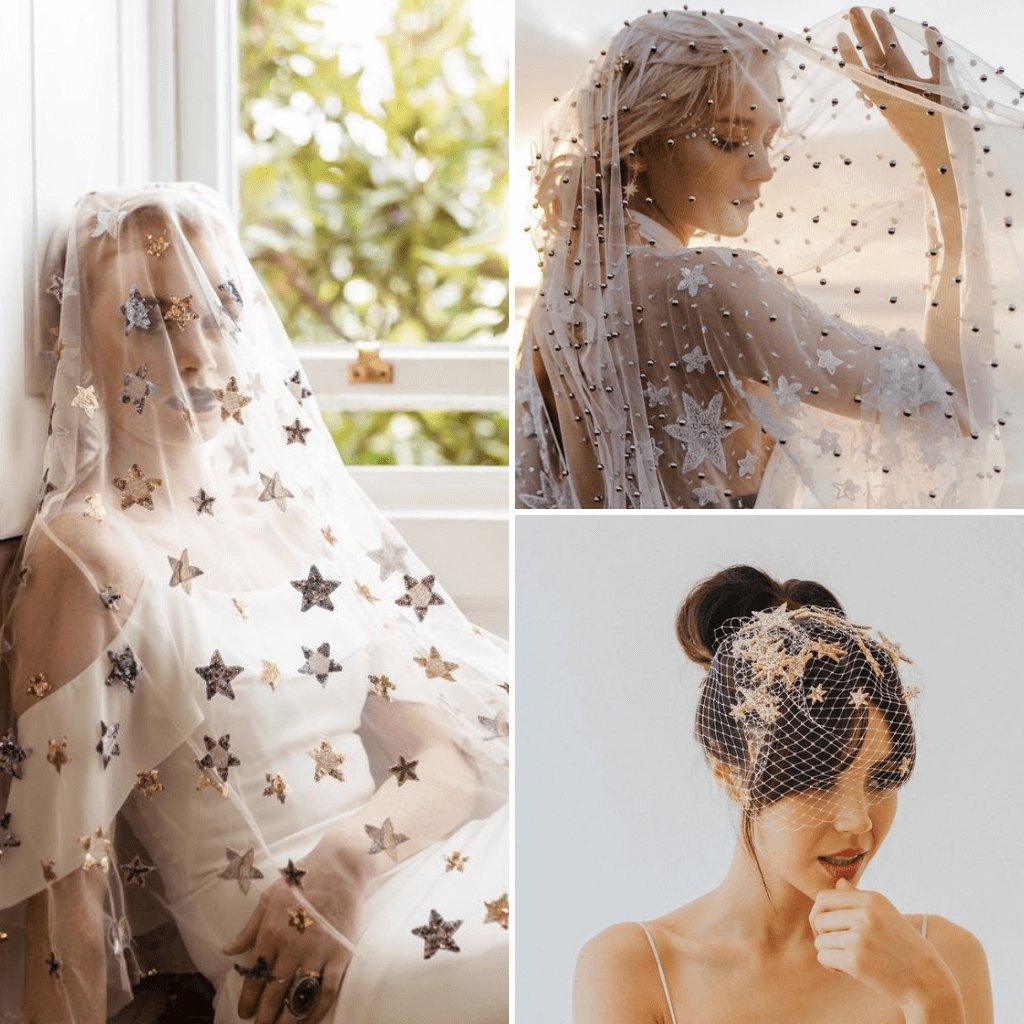 Jewellery inspired by the celestial patterns of the night sky, constellations and stars, from iridescent moonstones, to pale grey pearls.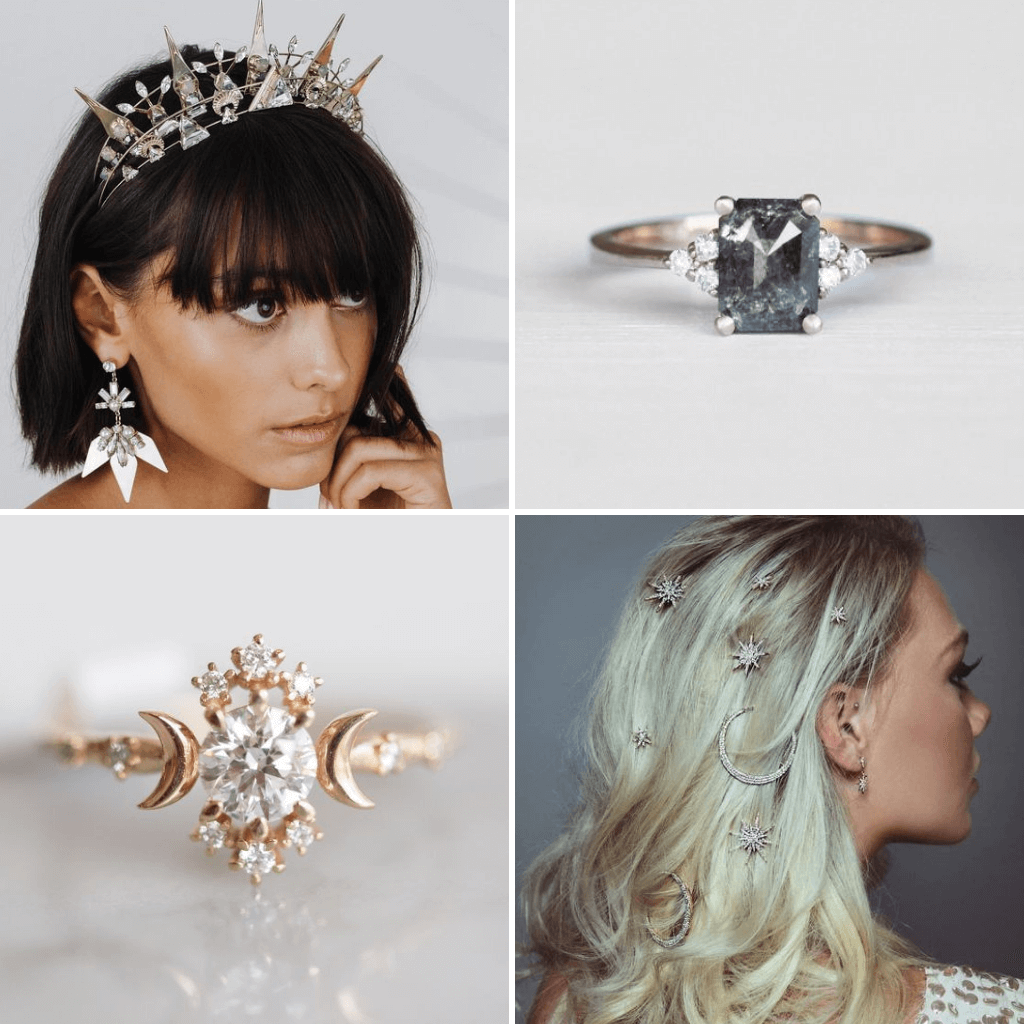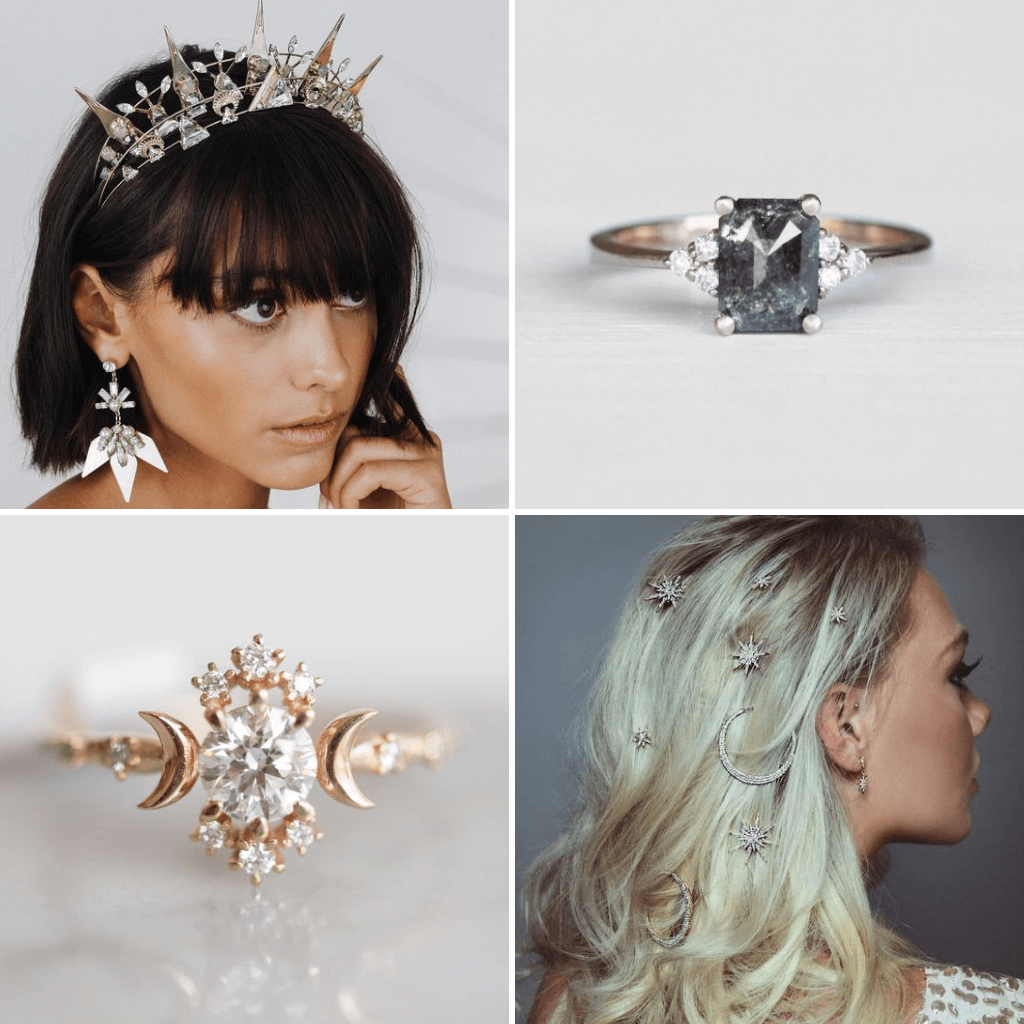 Light It Up
Draped lights along the walls and ceiling, can totally transform any and every venue. Lights along the roof or through trees at an outdoor wedding, give the allusion of a starry sky at night.
We love this look!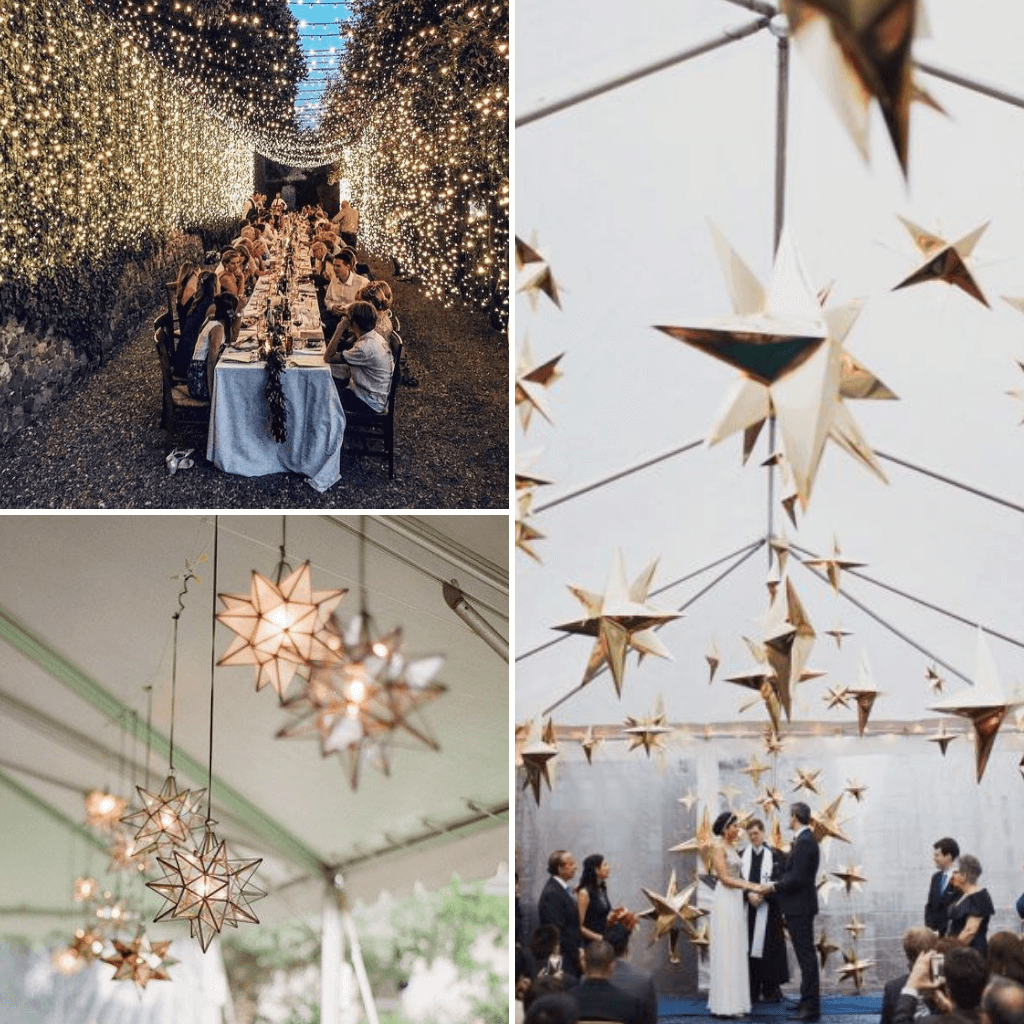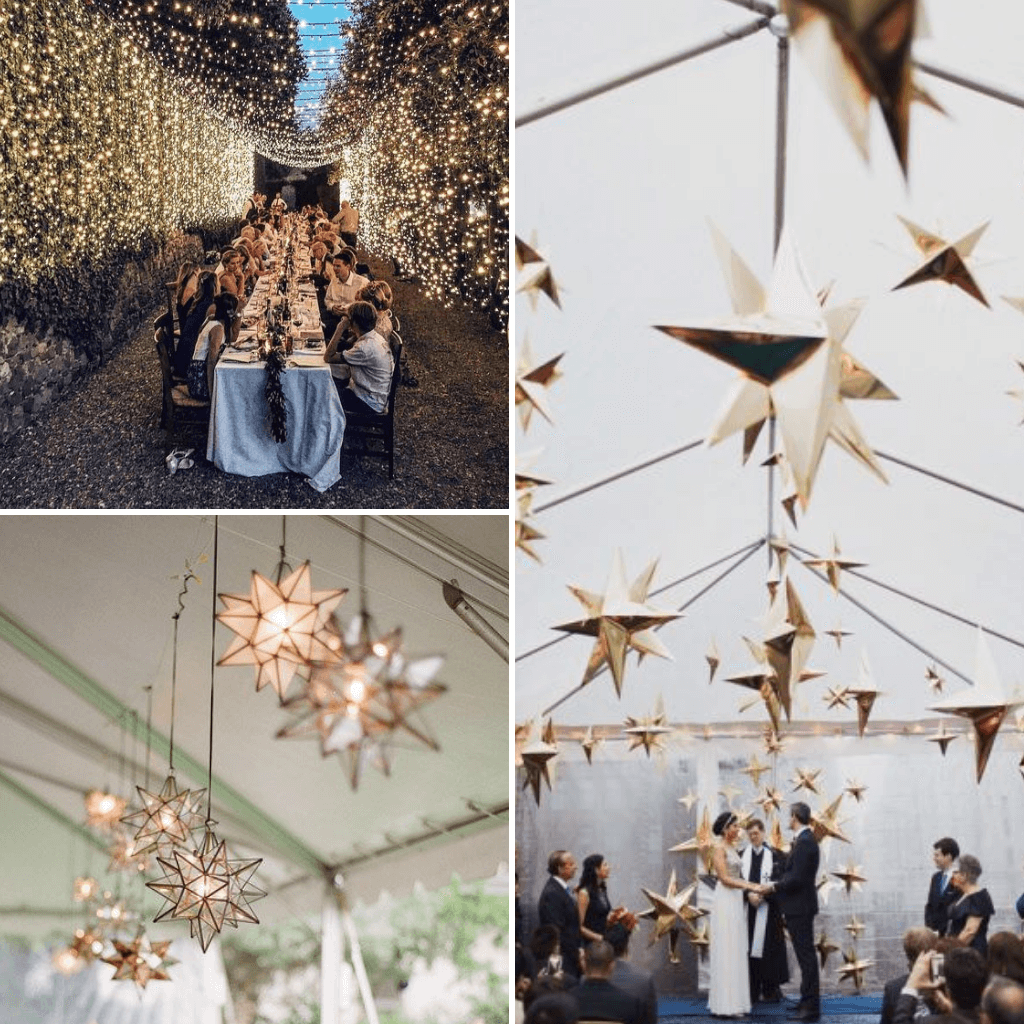 Galactic Table Décor
Sprinkle a few geometric star terrariums along reception tables, mixing some greenery and rich toned flowers for an added touch of night-sky charm.
Even the placement of metallic plates and cutlery can create a half-moon and lunar eclipse look.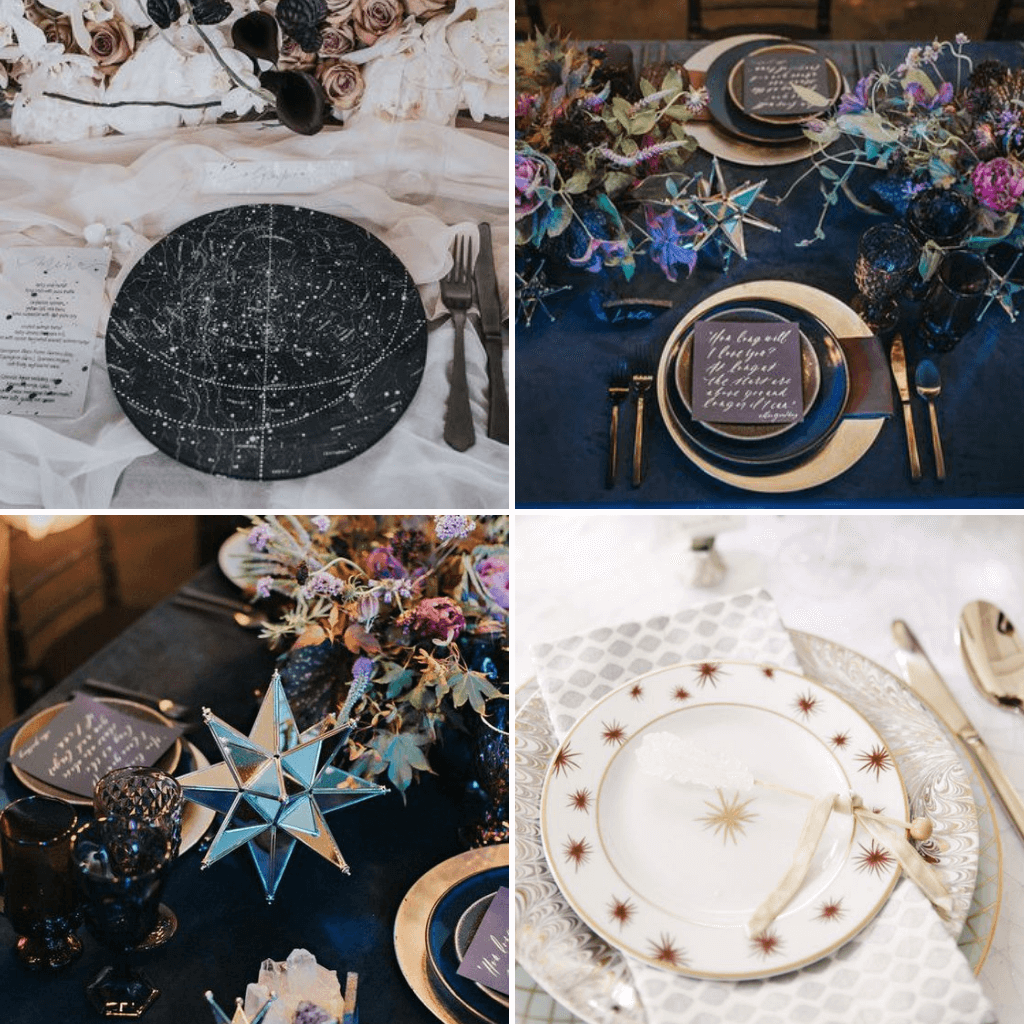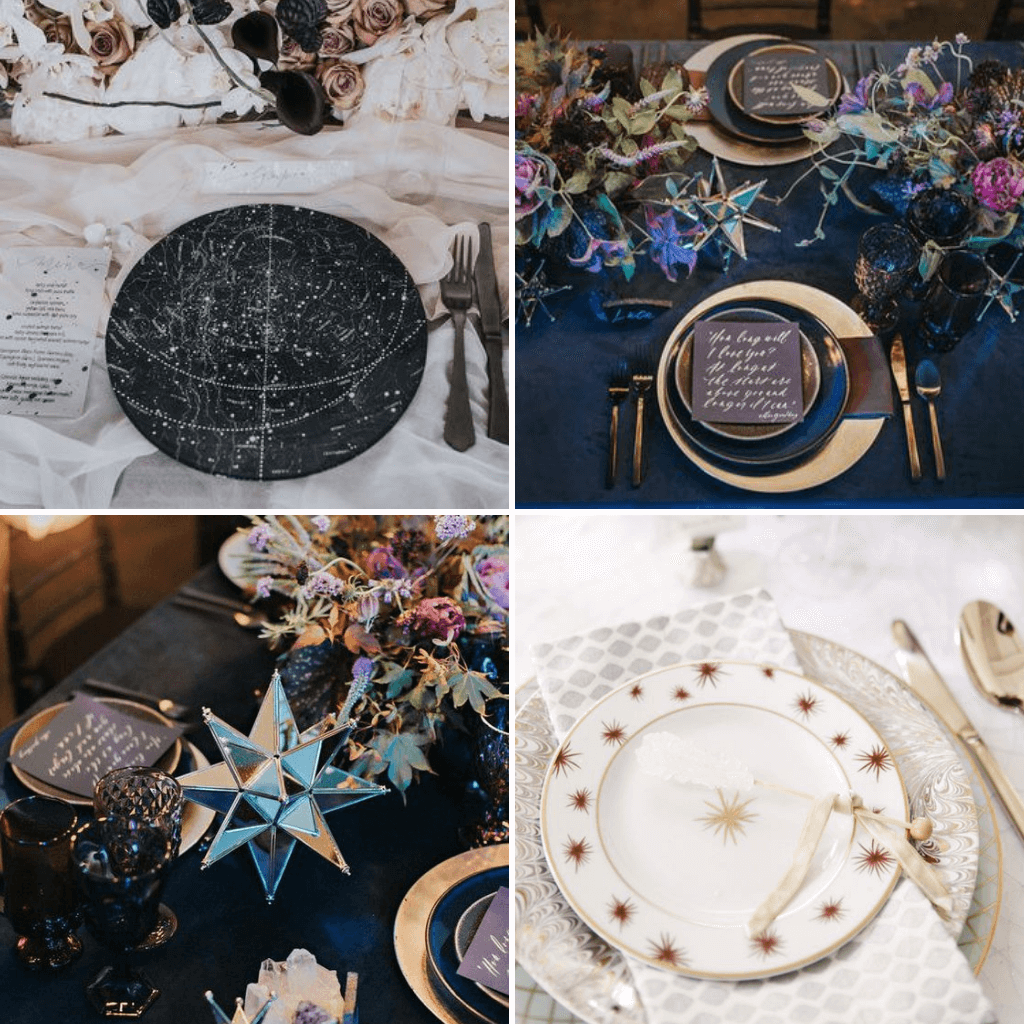 Stationery
Getting your wedding stationery right is the perfect way to ensure the big day is a stylish event from the start.
Designs can range from bright and bold constellations, to more rich and romantic patterns, all of which are given that extra sparkle from metallic calligraphy or foil.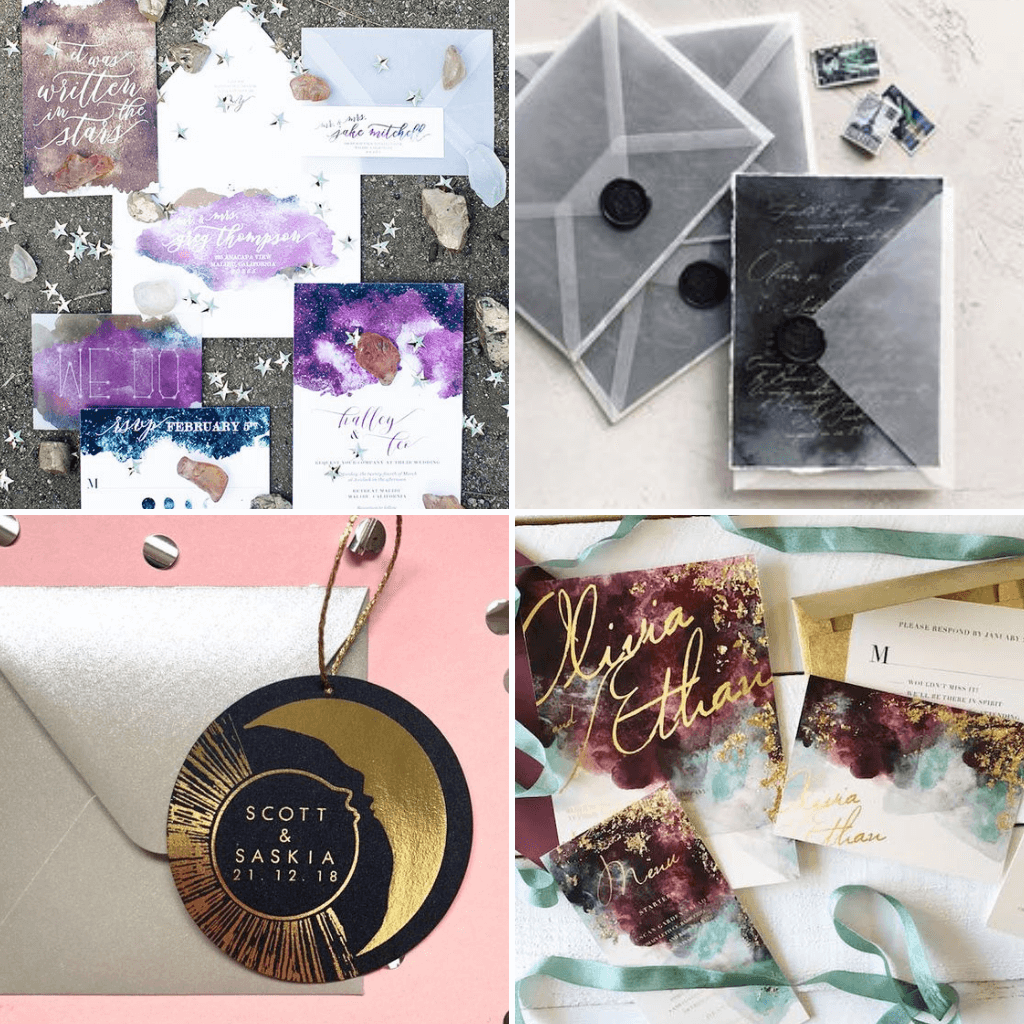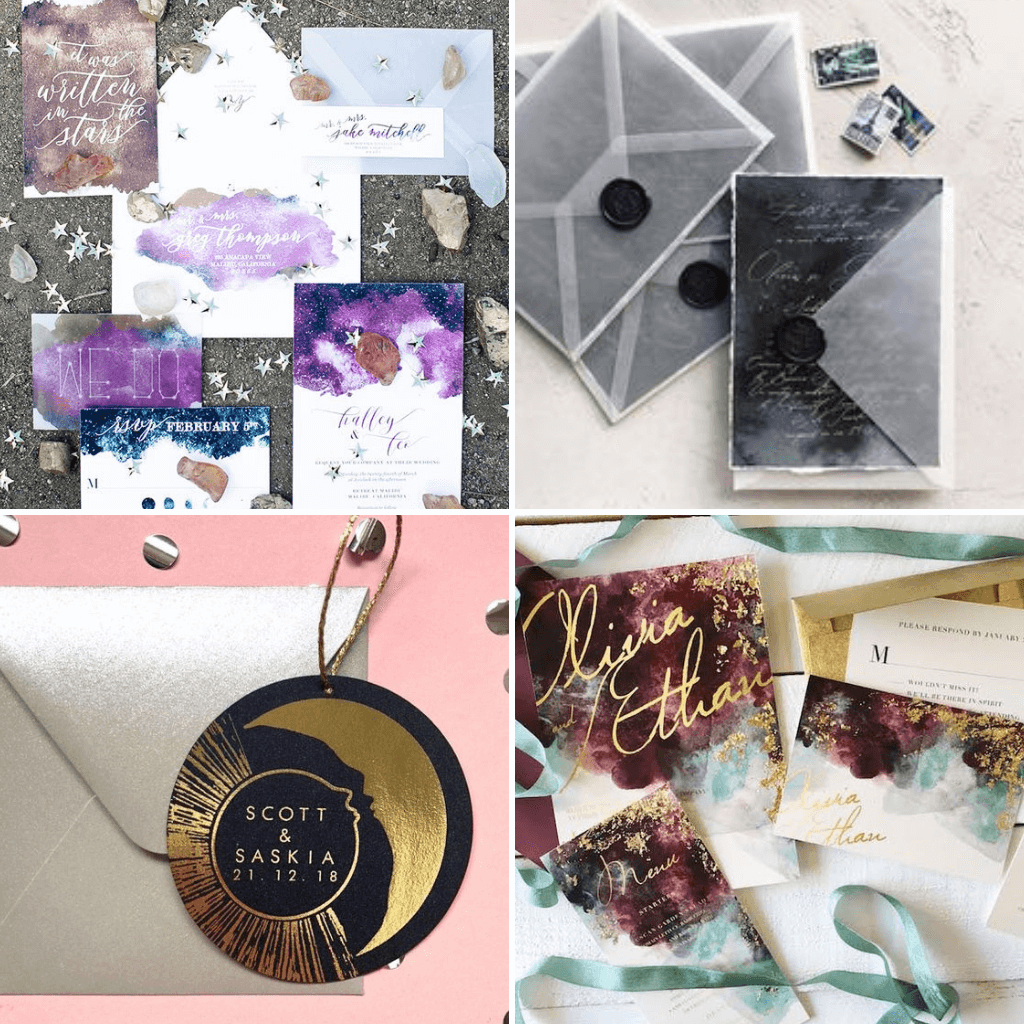 Sweet Treats 
Couples can get super creative with their wedding menu, from the cosmic cocktails to the glittery appetizers.
Top tip to remember, the more you add your personality into the day, the more fun your guests will have. Creating signature drinks and cocktails, will really keep your guests entertained,; the boozier, the better.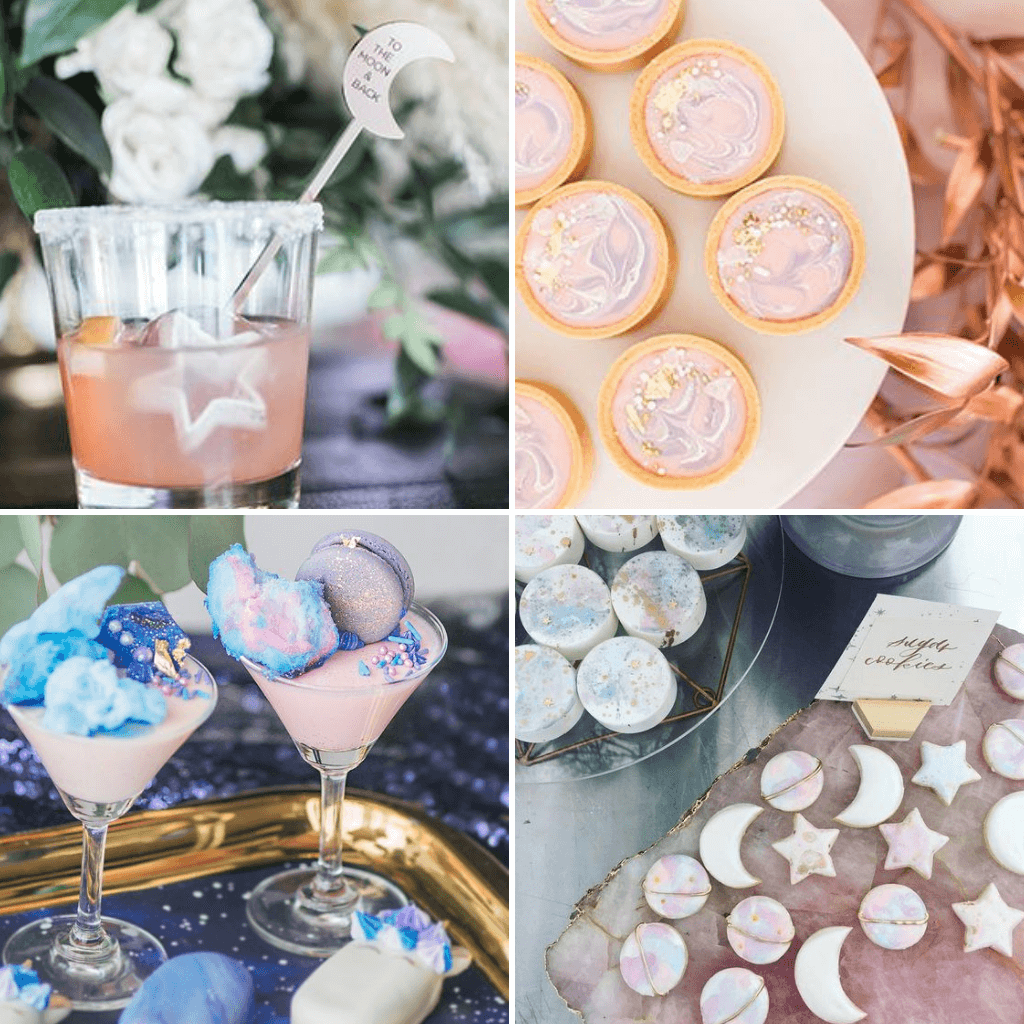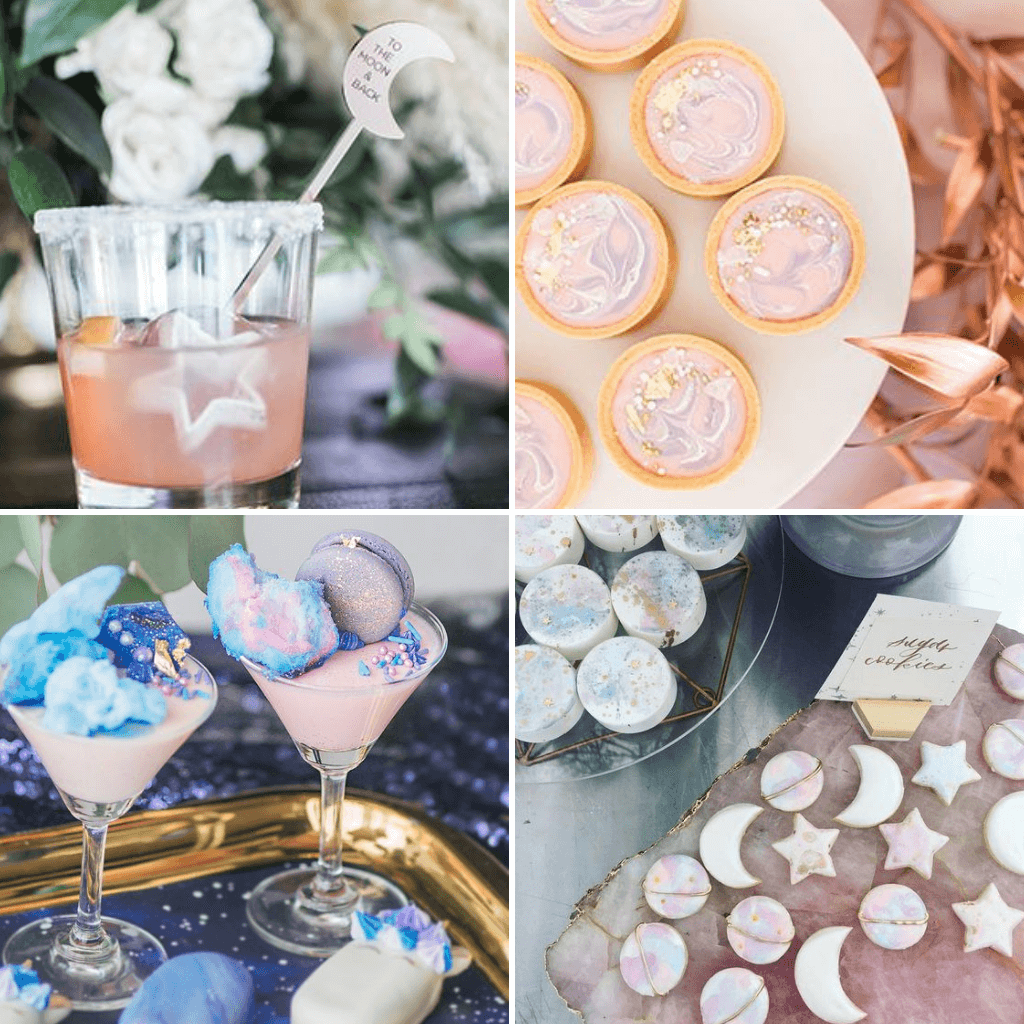 Geode & Space Cakes
These incredible cakes are taking the internet by storm right now and it's not hard to see why.
Created to look as if colourful rocks have been carved into the cake by using crystallised sugar, these edible masterpieces really push the boundaries of cake making and are a surefire way to make a unique statement at your reception.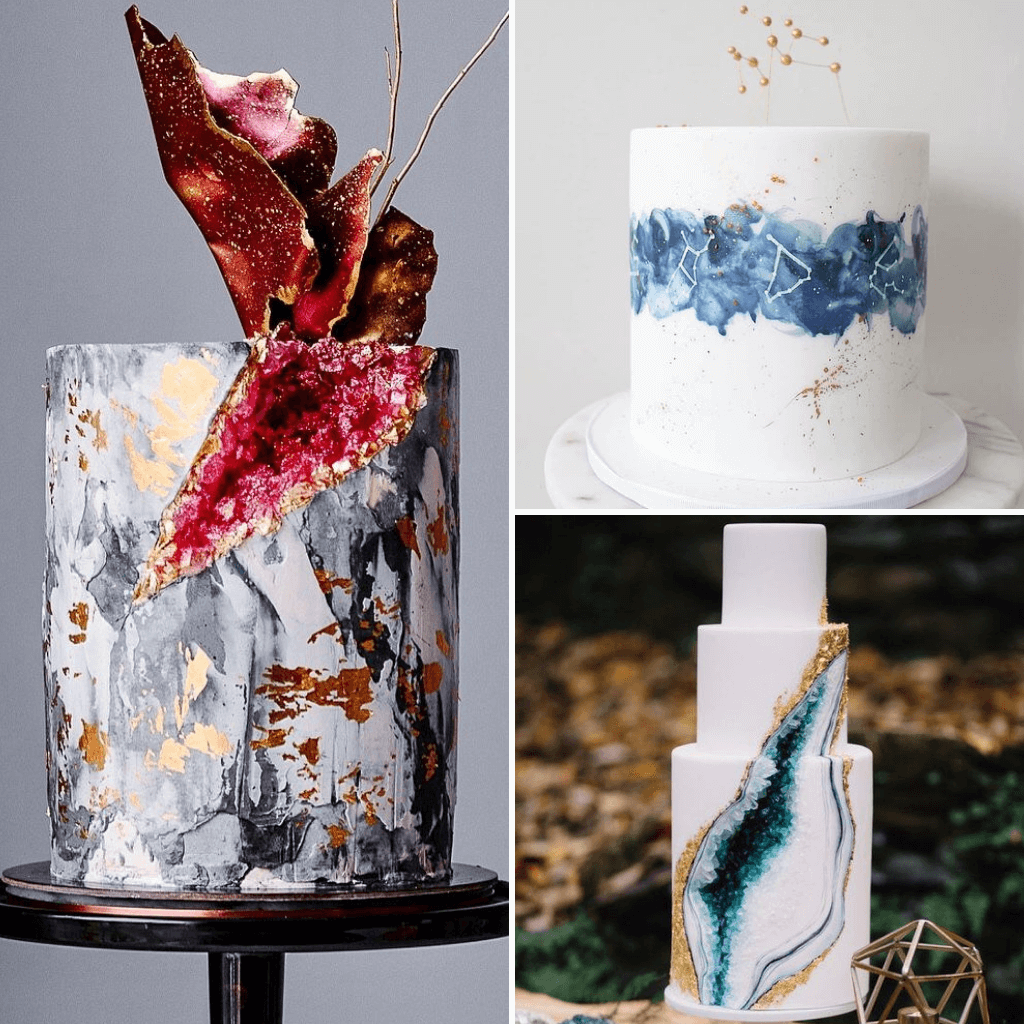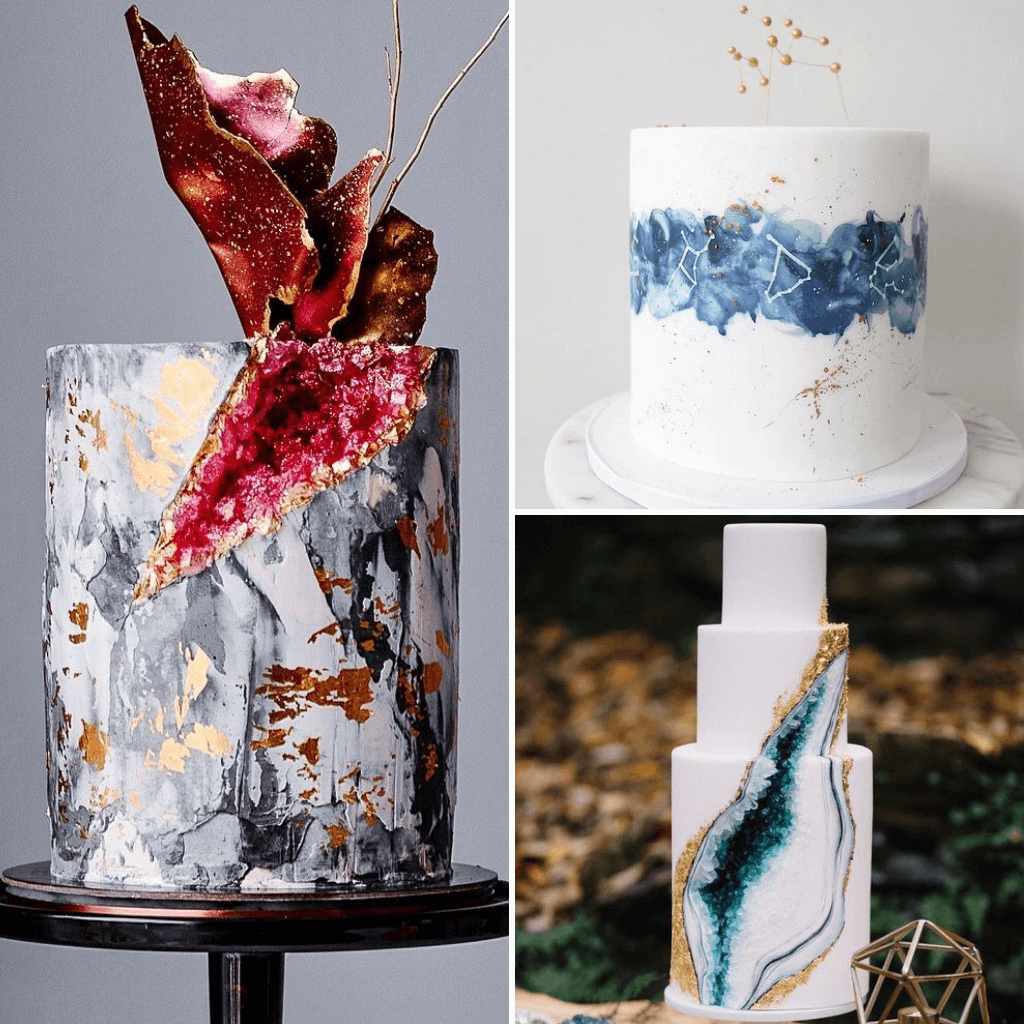 Set Featured Image Credit – Anna Roussos Photography