It's time to plan your friend's hen!
If you're anything like me you'll have been looking forward to this day for sometime and will no doubt take the planning very, very seriously. Once you've booked flights (if you're jetting off), sorted a venue, planned activities, sent the invites and organised the booze, your attention will likely turn to another hen party staple: the goody bag.
While a goody bag isn't an essential, it is something that many bridesmaids now like to include. And it can be a nice touch! Not to mention a practical addition to the festivities, and the good news is, filling them full of fun bits and pieces doesn't have to cost a fortune. Here's what to include in yours:
Painkillers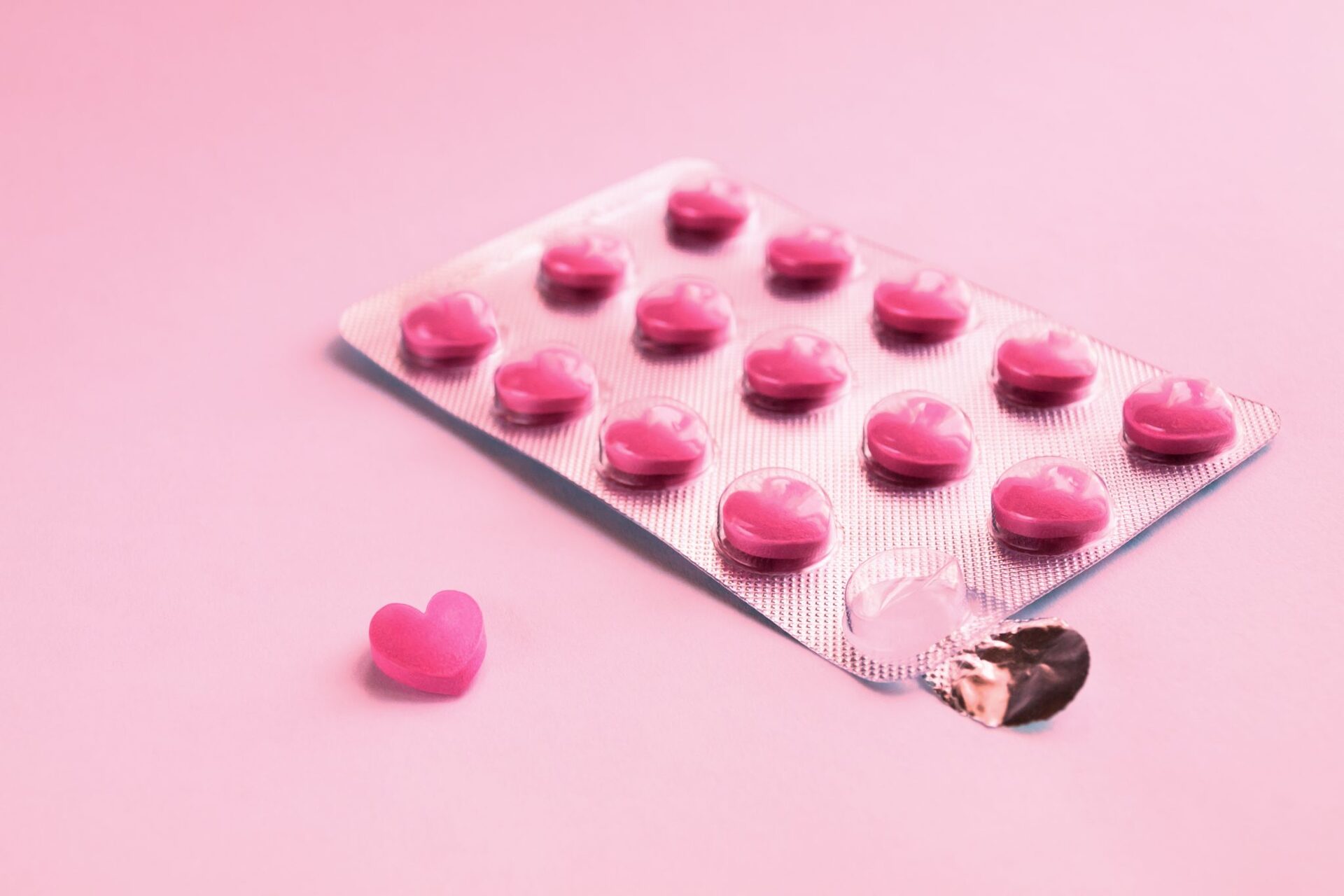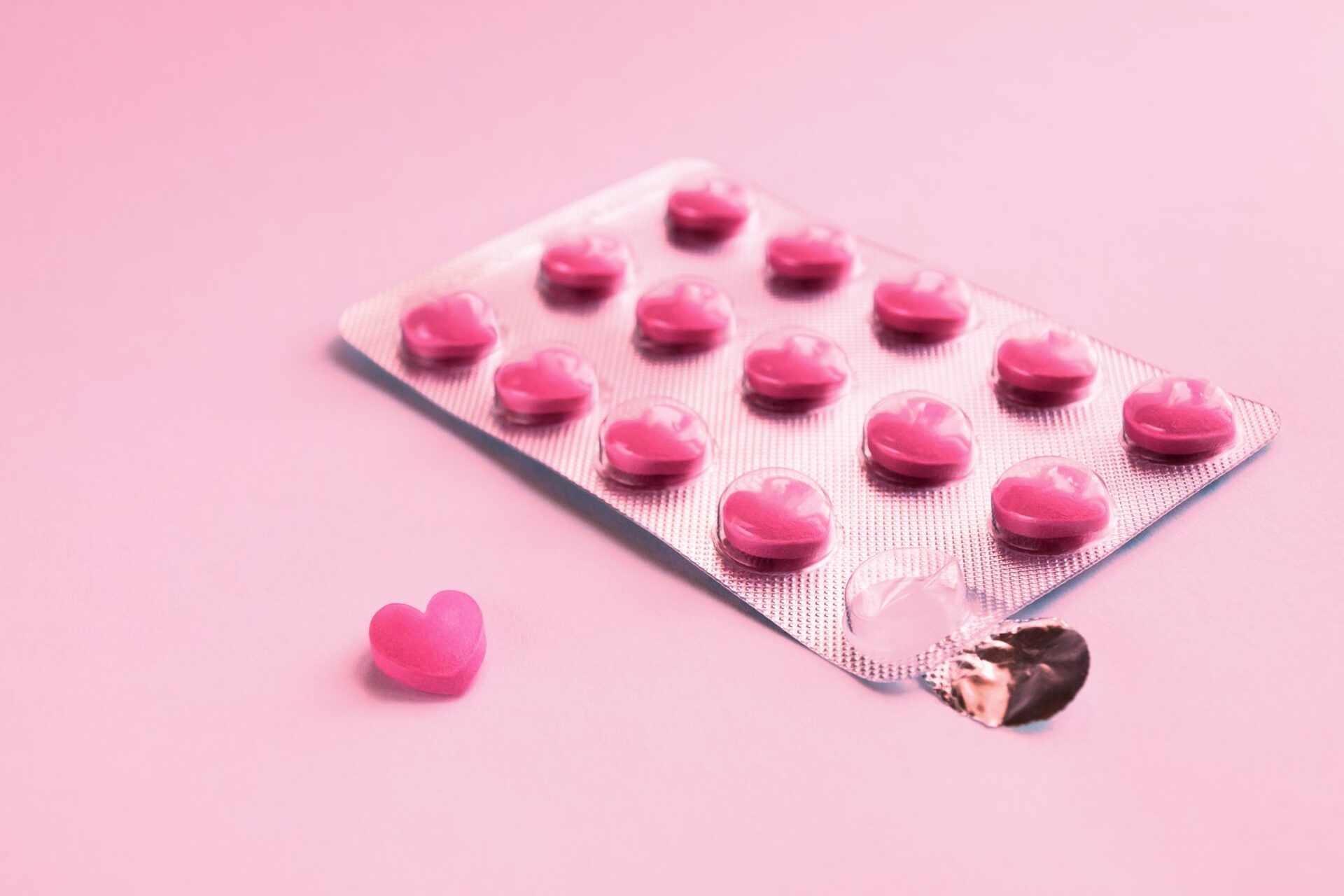 Not the sexiest of items, but essential all the same and your hens will be thankful for them if they're hungover or have a whopper headache from travelling or too much prosecco. A small strip of painkillers is enough – you don't need to give each hen a whole packet of her own.
SPF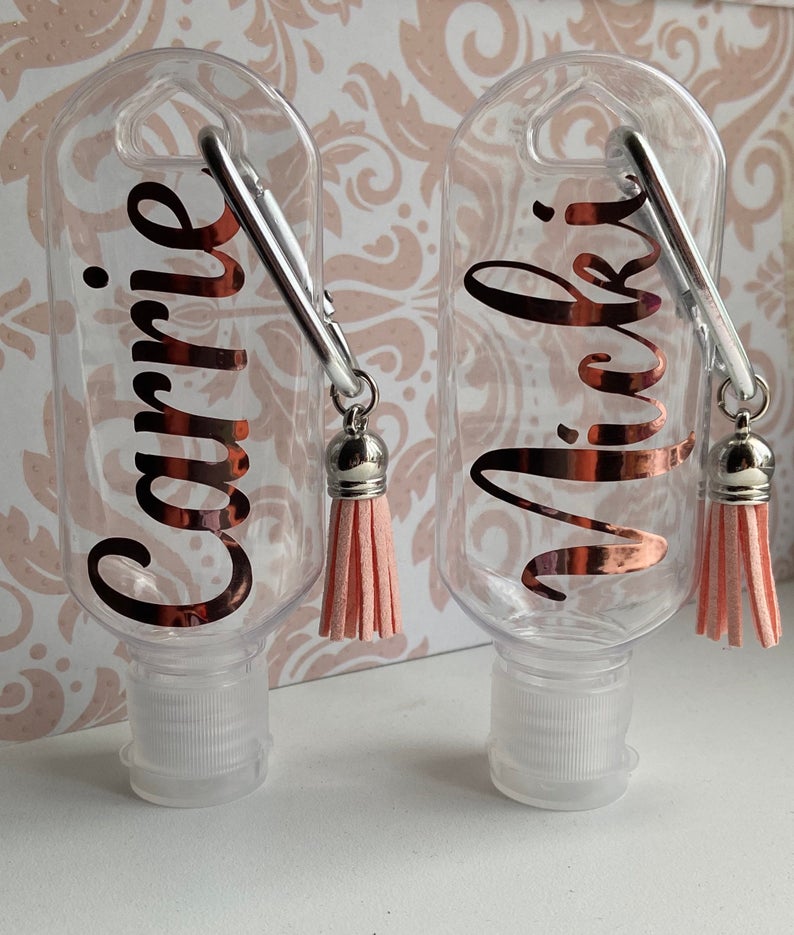 A mini bottle of Suncream can be a nice touch if the hen party is heading abroad or will be outdoors for much of the hen during the summer. Nobody wants a nasty sunburn on the flight or bus journey home. If you want to go the extra mile, consider buying personalised mini bottles with each hen's name on them. You can decant the suncream (Or hand sanitiser, or whatever you can think of) from a big bottle and pop one into each bag.
Cute cups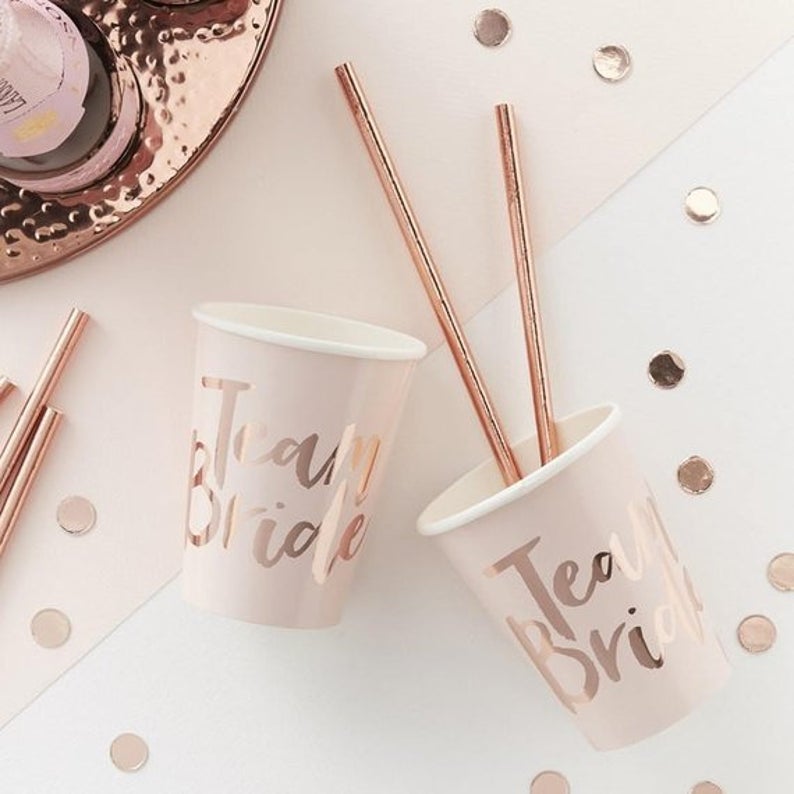 If there's a must-have hen party essential, it's surely a drinking vessel, and in recent years, there's been loads of cute ones to choose from. Whether you're after pink cardboard cups with 'Team Bride' blazoned across them in rose gold writing (like the ones above), or sparkly (plastic) prosecco flutes for drinking your bubbles. One of these for each hen is a good shout.
Badges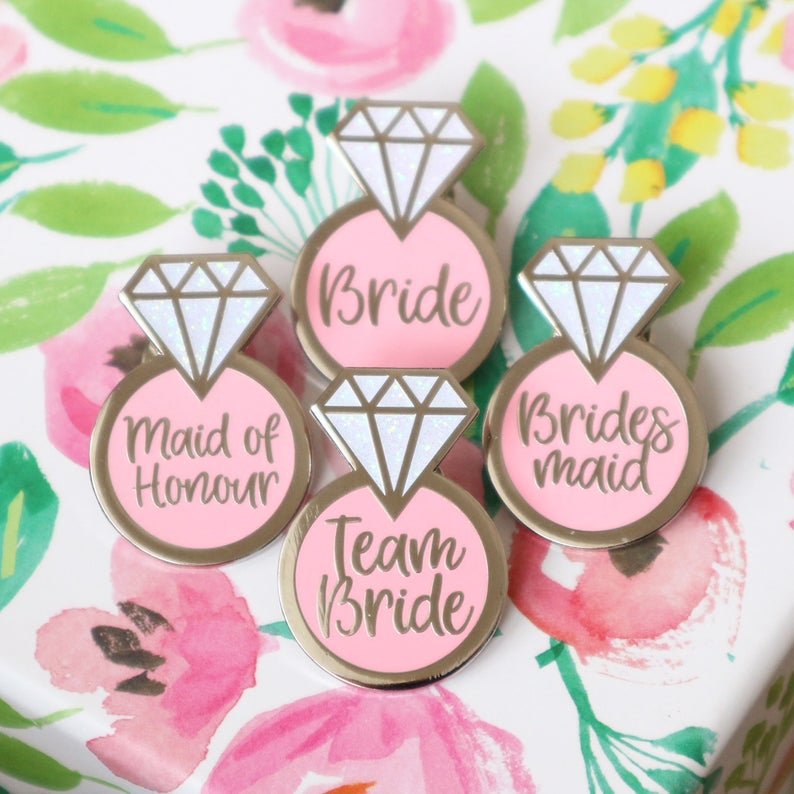 There's no point throwing a hen party if nobody knows you're on a hen party. That's why it's a good idea to pick up some party badges. The good news is, they're generally a lot cheaper than hen party sashes too and they can make a cute keepsake too. Our faves are these cute ring-inspired ones from Tiger Feet Creations.
Sweets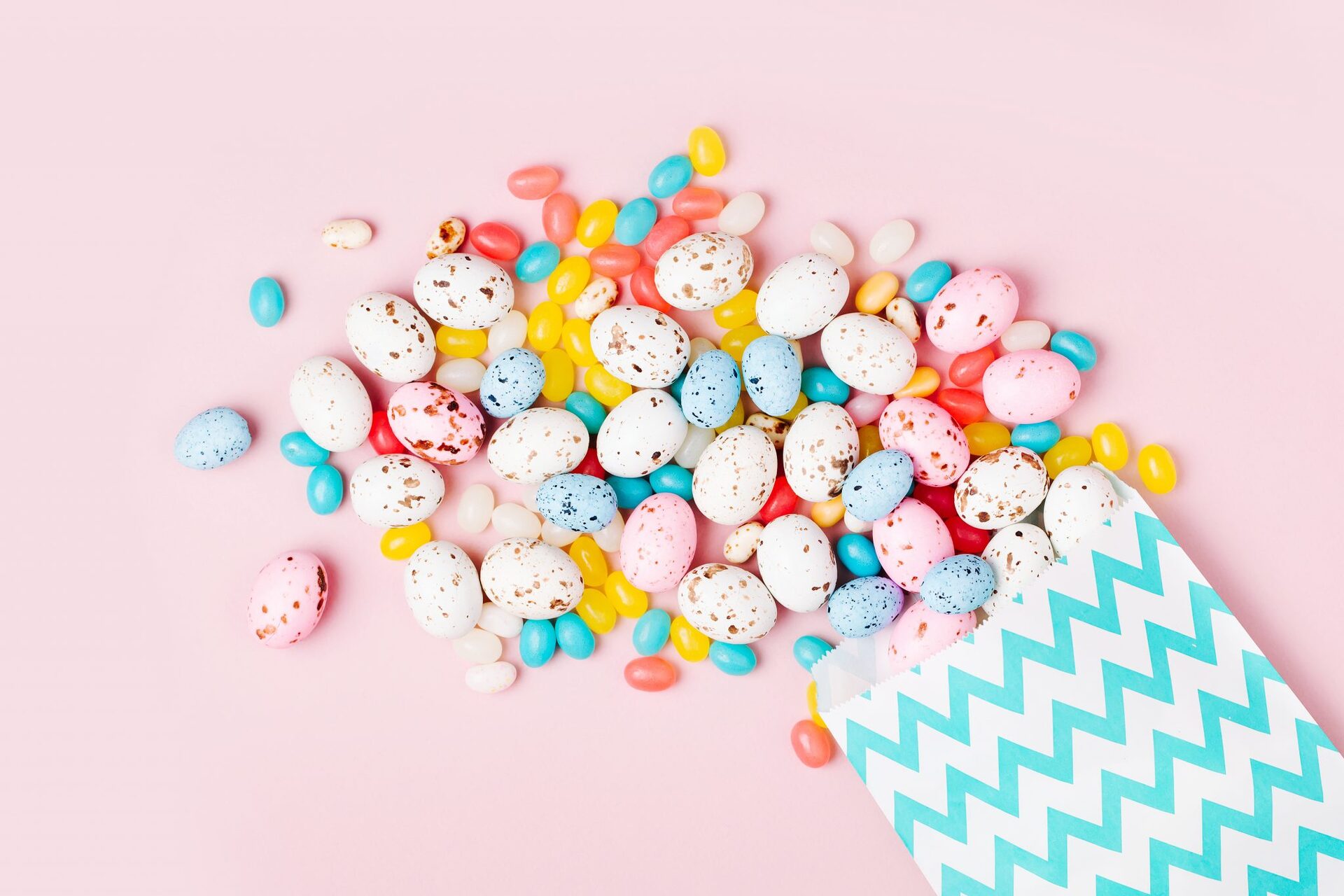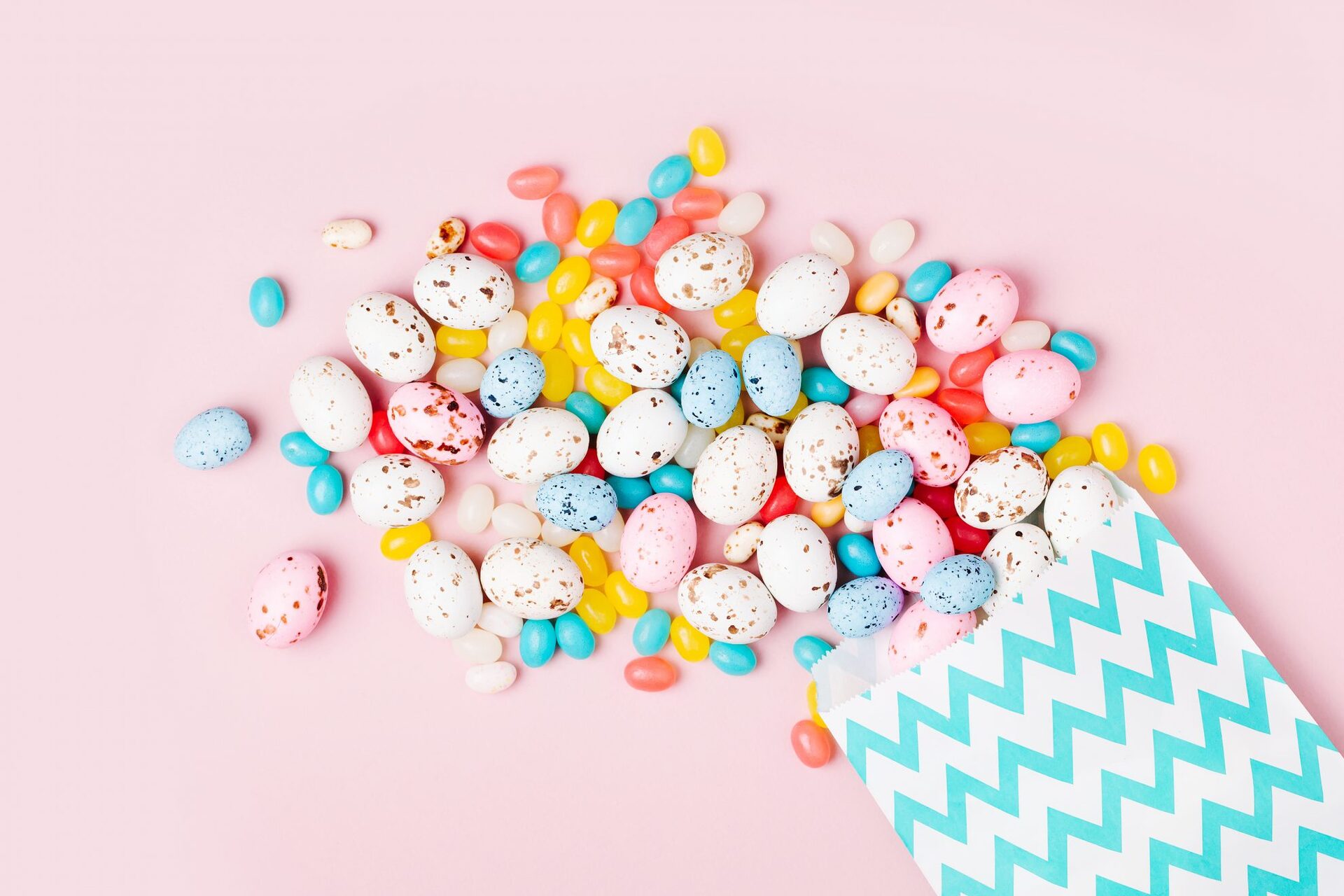 Whether it's a sugar hit before you start drinking or a hangover craving, everyone will be pleased to find a bag of sweets inside their goody bags. You can pick up multipacks of cheap sweets in pretty much every supermarket or bargain store, but if you want to go the extra mile, you can buy your favourites in bulk on Amazon, and then fill vintage-style sweet bags with them.
Personalised tags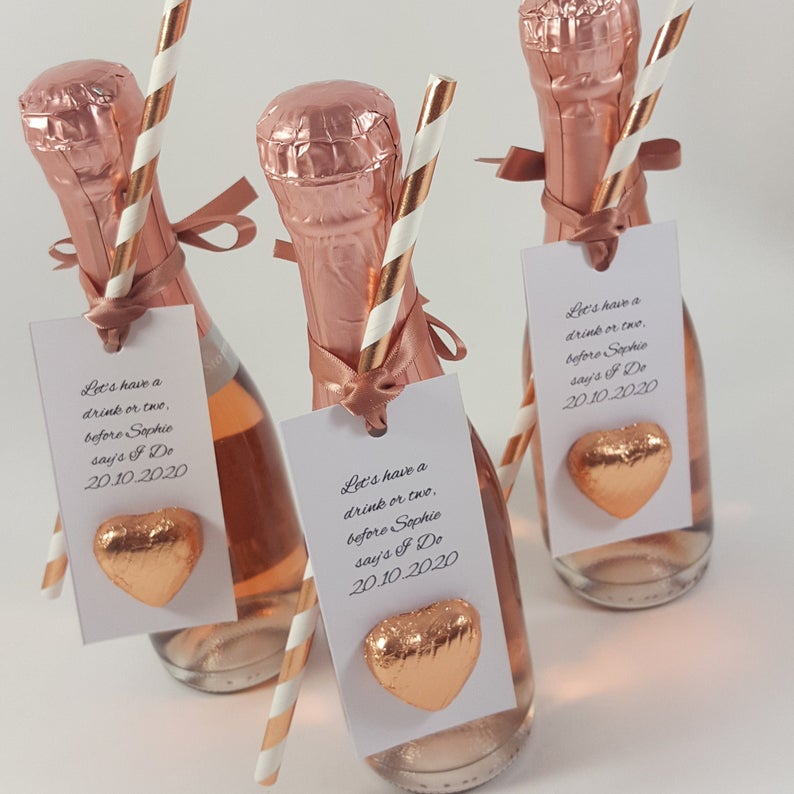 Who doesn't love something with their name on it? If you're adding in a small bottle of prosecco or other mini bottles of booze, consider adorning it with a personalised tag. These ones come with cute straws and a little chocolate treat too.
Advice to the bride-to-be cards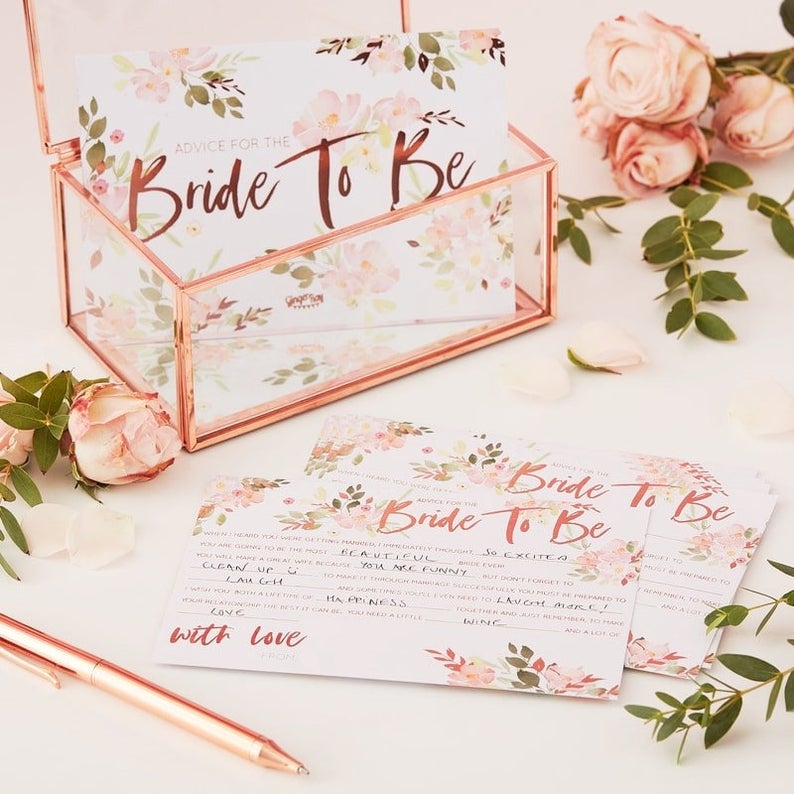 Not only are these super cute, they are also something lovely for the bride to look back on – and no doubt, you and your hens will have a laugh filling them in. Don't forget to pack some pens too, and to collect each card when everyone's finished. You don't want them to get left behind at the bar!
Plasters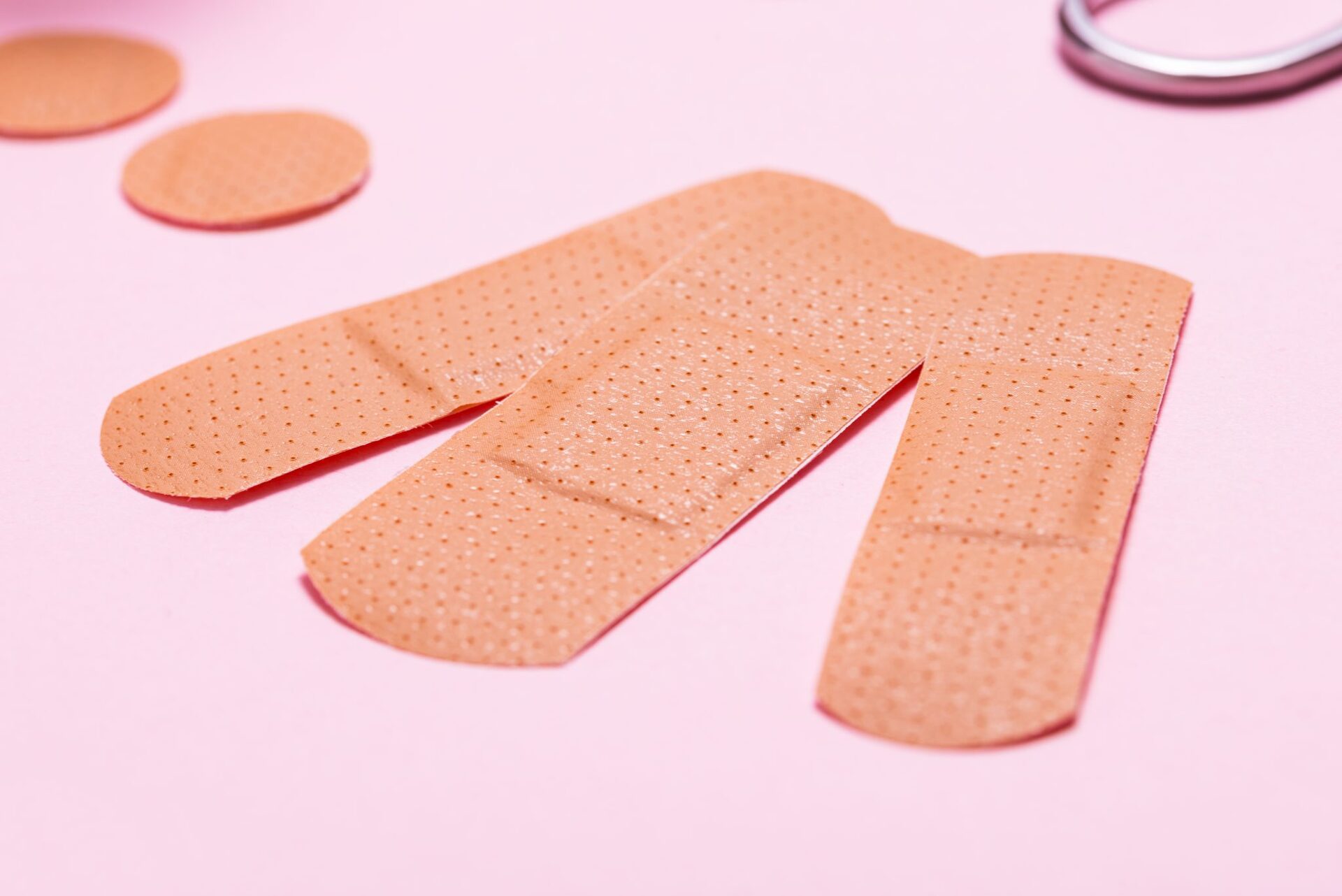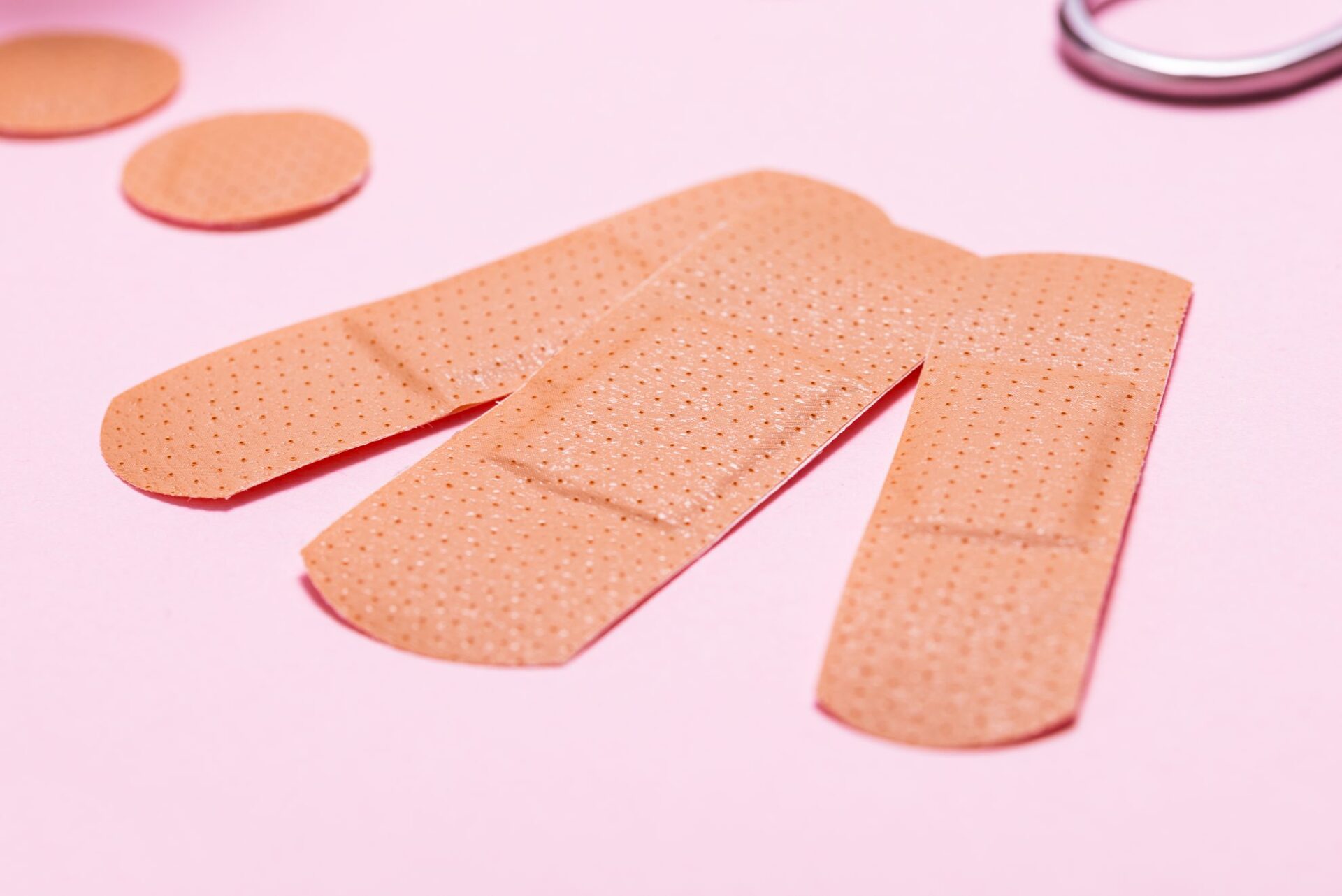 Look, things can get pretty wild on a hen party, and while we're not suggesting you pack a first aid kit (although if you're going abroad, please make sure you book travel insurance) we do reckon it's a good idea to throw some plasters into the goody bag. They're an instant fix for shoes that rub too.
Photo props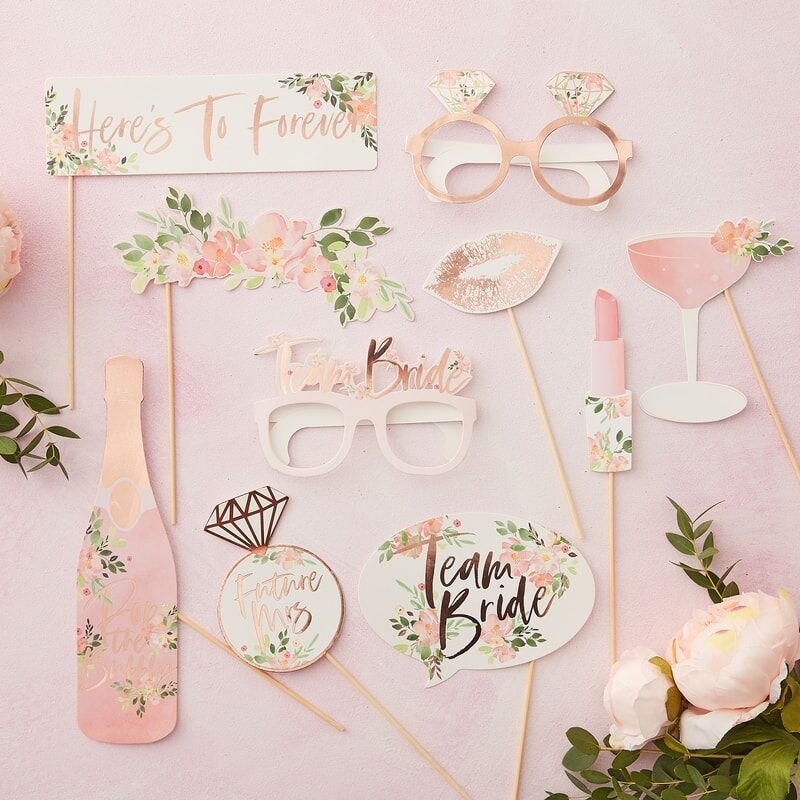 An essential for every hen party, photo props are sure to get the bride and her hens snapping some selfies – and the good news is, they don't have to be expensive. If you're the crafty type, you could even consider making your own.
Mini makeup
Who doesn't love a free sample? Practical and cheap, lip balms make the perfect favour. And you can purchase cute 'Bride Squad' themed ones too!
How to craft the perfect hen party goody bag

Now that you know what to buy, how do create the perfect hen party goody bag?
Set a budget
It's easy to lose the run of yourself when planning all the little bits that make a party special, but if you don't set yourself a spending limit you could end up spending much more than you planned – especially if it's a large hen party. Decide on what's affordable for you and stick to it.
Keep an eye out for samples
You'll find them inside magazines and on beauty counters and if you have a hefty stash of them before the hen party rolls around you could pop them into the goody bags.
Make it personal
One of the most simple – and cheapest – ways to make it all about the bride is to include pics of her in the goody bag. Scour your camera roll and get a bunch printed for each bag. The more cringey the pic the better!
Strike a balance
You'll want to get the balance right between 'Just in case' and 'Just for fun'. Sort all the essential and practical stuff first, think painkillers and plasters, and then start filtering in all of the cute, fun purchases.
Top it off with confetti
Seriously, a touch of sparkly confetti can make all the difference and will make it look like you really put in an effort.
Planning a hen party and need some help? Head over to our directory here where you'll find the best suppliers and stack loads of ideas.