On the look out for a quirky wedding venue? Choosing the right setting for your big day is a crucial part of the planning process and it's important to choose one which perfectly matches you and your partner's personality.
Here we have picked out the quirkiest, most alternative wedding venues Ireland has to offer, from stylish hotels, quirky barns and unique locations, for those who want their wedding to stand out from all the rest.
ROCK FARM SLANE

If you're after an enchanting woodland setting for your special day, consider the magical Rock Farm Slane. Nestled on the banks of the River Boyne, Rock Farm Slane isn't short on beautiful scenery and will suit couples looking for a laid back, romantic setting for their boho-style wedding.
THE CARRIAGE ROOMS AT MONTALTO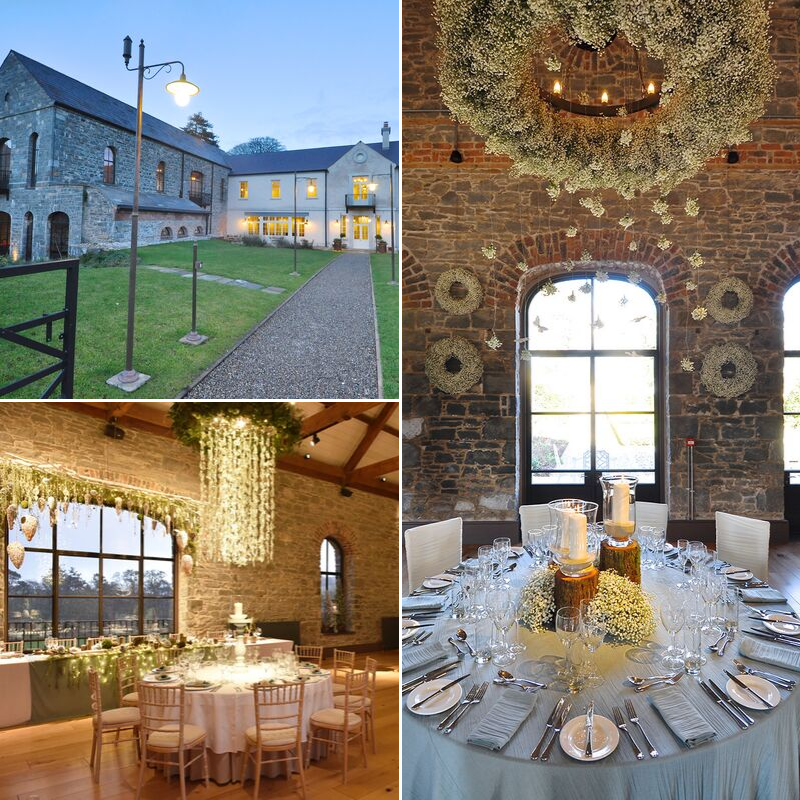 Located 35 minutes from Belfast and two hours from Dublin, The Carriage Rooms at Montalto is an exciting venue to host your special occasion. This unique venue is home to a special blend of rustic charm and sophisticated elegance which makes The Carriage Rooms so special.
CAFE PARISIEN

Fancy adding a bit of Parisian chic to your wedding day? Then consider Cafe Parisien, a super stylish venue that will make your big day truly unforgettable. Inside, it is home to elegant décor with carved dark woods and contrasting vibrant navy and golds, emulating the Gallic fervour of Paris. Also, the iconic terracing offers stunning panoramic views across Belfast's City Hall.
BELLINTER HOUSE

A magnificent example of an eighteenth-century country house in Palladian style, Bellinter House majestically stands on the banks of the River Boyne in the rolling landscape of County Meath. Exuding stunning period glamour, if you want a country house venue with a difference, look no further.
ORANGE TREE HOUSE

Situated in the picturesque village of Greyabbey, Co Down, close to the shore of Strangford Lough, Orange Tree House is a stylish, rustic venue with an alternative edge, an ideal location for those looking for something different.
READ MORE: Irish wedding venues for a Halloween wedding
MUSSENDEN TEMPLE AND DOWNHILL DEMESNE

If you want to have the most stunning wedding photographs ever, consider hosting your wedding at Mussenden Temple and Downhill Demesne. Perched on a cliff overlooking the Atlantic Ocean in Castlerock, Co. Londonderry, the breathtaking views and intimate surroundings will give you and your guests a day to remember.
RIVERDALE BARN

If you're looking for a beautiful rustic venue, Riverdale Barn Aghagollon, Co. Antrim is the venue for you. A fully restored barn that can host weddings of up to 140 guests, Riverdale Barn encourages you to see the venue as a blank slate for your wedding, so you can transform it into anything your heart desires.
SMOCK ALLEY THEATRE 

The restored 17th-century Smock Alley Theatre in Dublin city centre is a fabulous place to celebrate your wedding. Situated on the banks of the River Liffey, with its stained-glass-windowed Banquet Hall and opulent style throughout, it's a great choice for an unconventional wedding, especially for theatre-loving couples!
DUNMORE GARDENS 

Edgy yet romantic, Dunmore Gardens in Co. Donegal is a place of beauty and tranquillity hidden on the way to the Wild Atlantic Way in the North West of Ireland. With the family home and gardens as a background for you and your guests, your event will be surrounded by ancestral beauty and flowers.
READ MORE: Irish wedding venues with spectacular views 
MOUNT DRUID

Situated in Co. Westmeath, the fantastically quirky Mount Druid is perfect for alternative couples. Home to 100 acres of parkland, a purpose-built tin chapel, boathouse, barn and custom made accommodation nestled perfectly into the landscape, this stunning venue offers the opportunity for an unforgettable bespoke wedding.
 NO.25 FITZWILLIAM PLACE

Looking for a stylish, boutique hotel in Dublin? Look no further than No.25 Fitzwilliam Place, one of the city's most stunning hotels with a quirky edge. A fantastic private venue, it exudes elegance and sophistication, combined with Georgian grandeur for those who want a wedding venue top of the fashion stakes.
SS NOMADIC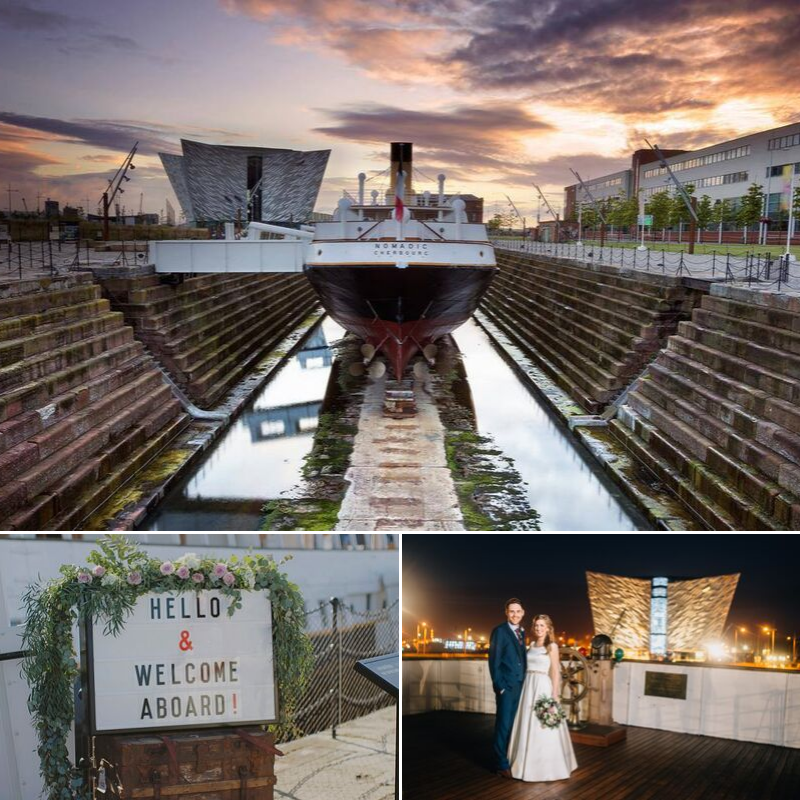 To really make your big day unique, why not consider tying the knot on the SS Nomadic in Belfast? Whether you're planning an intimate gathering or a larger celebration, Nomadic's four decks, along with its stunning views and incredible photo opportunities, provides n impressive location for your wedding.
HORETOWN HOUSE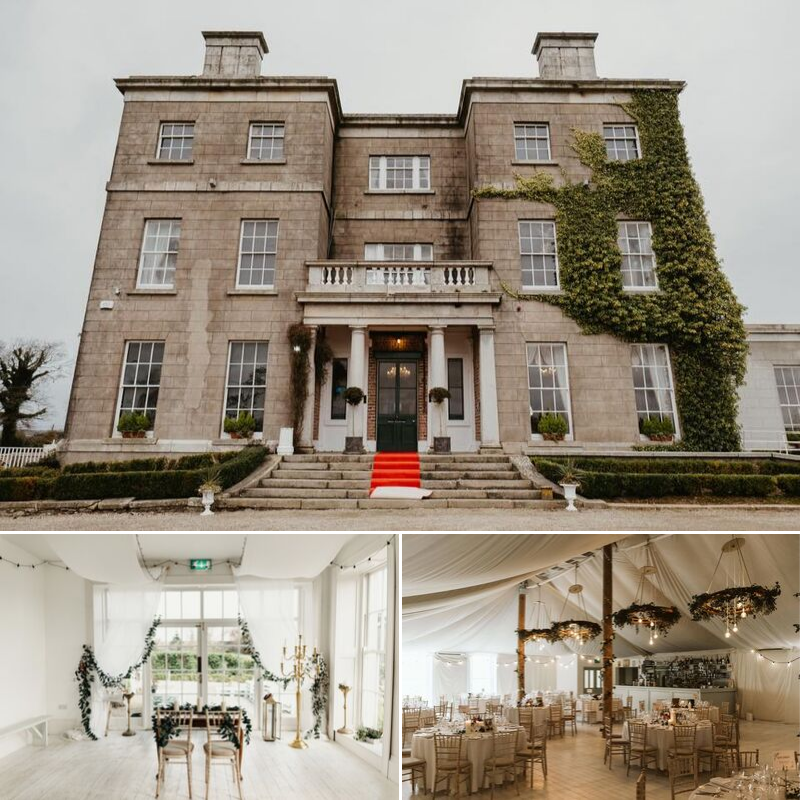 Horetown House is ideal for couples seeking a unique but classic looking wedding venue. Situated in among rolling hills and agricultural land in the heart of rural Wexford, Ireland, Horetwon House can be styled in an alternative fashion while maintaining a clean, polished look.
ULSTER MUSEUM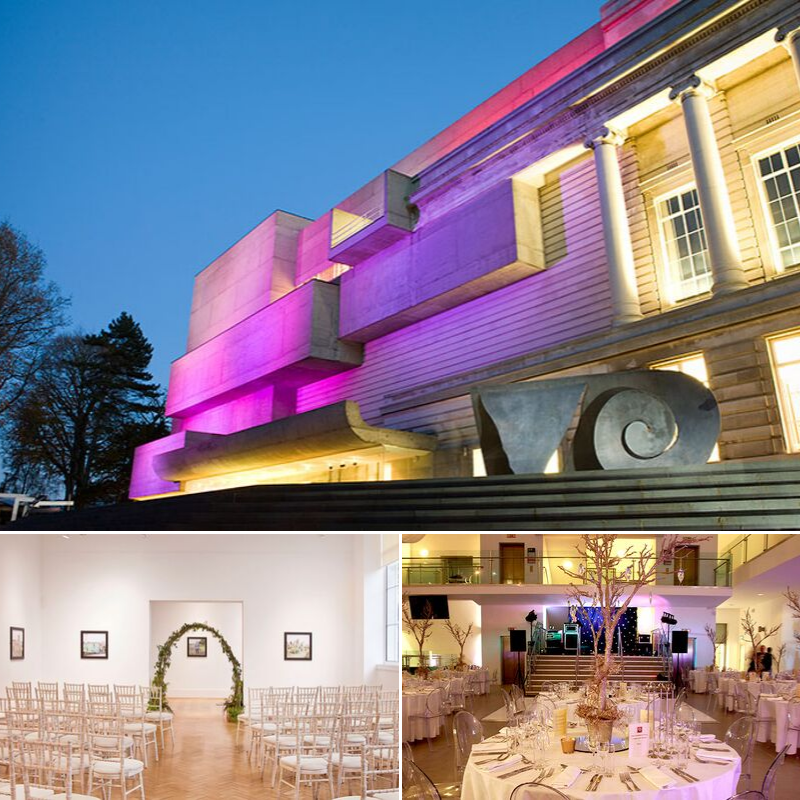 For history loving couples, the Ulster Museum in Belfast is a great location for quirky couples wanting something different for their wedding. Host your wedding in the Atrium, with its white colour palette, a blank canvas to build on. You will have exclusive use of the museum after 5pm and guests can arrive earlier for a drinks reception in the Belfast Room or explore the museum's stunning collections.
READ MORE: Our essential guide to booking your wedding venue 
FIELD OF DREAMS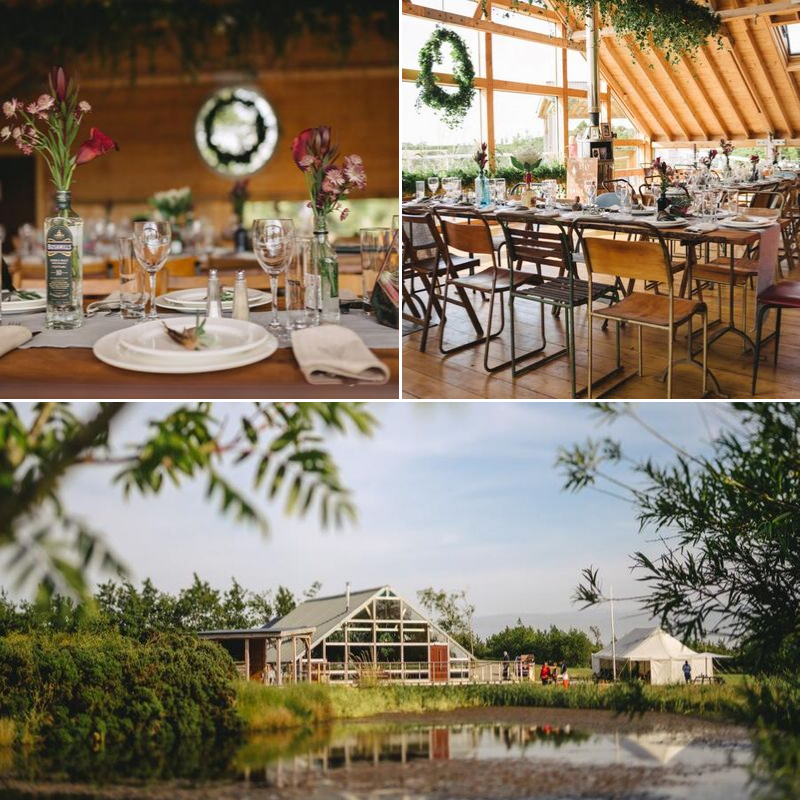 Situated in the heart of Bangor on the southern side of Belfast Lough, Field of Dreams is one of a kind venue and a great location for a quirky wedding. Offering guests access to 36 acres of lush countryside, it's a picturesque setting for a wholly different wedding.
………………………………………………………………
For more dreamy wedding venue inspiration why not visit our upcoming Wedding Journal Show on the 5th & 6th October 2019. You can find exclusive online discounts HERE! Or simply pay at the door.
Featured Image Credit: Mount Druid