Ireland is home to a range of stunning intimate wedding venues from cosy barns to elegant country houses…
If you're struggling to say yes to the right venue for your special day, don't worry! We have listed our favourite venues across Ireland that are ideal for a more intimate affair and are sure to leave you  feeling inspired and ready to book!
The Carriage Rooms at Montalto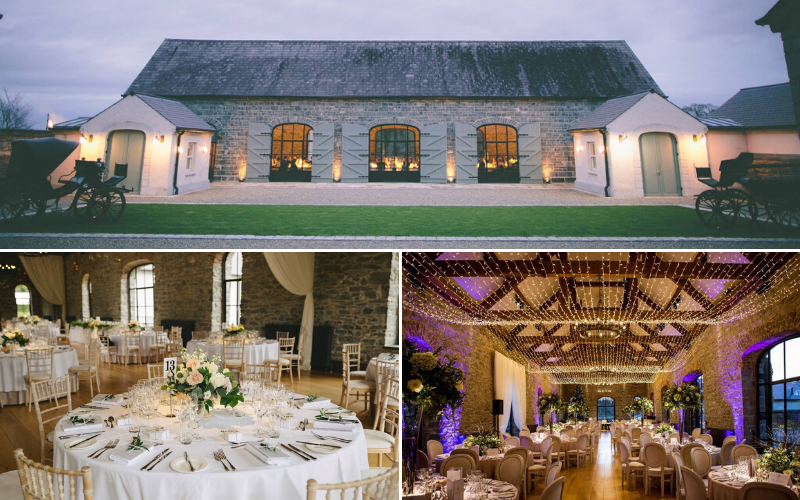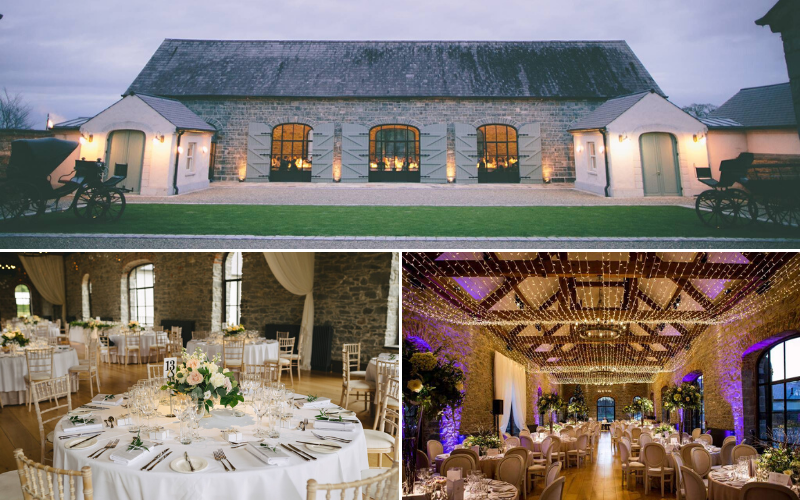 Conveniently located just 30 minutes from Belfast, The Carriage Rooms at Montalto is the perfect spot for a luxurious and romantic wedding day! A privately-owned estate dating from the 1700s, Montalto House is something special, alongside its converted Carriage Rooms which provide a truly unique space in which to celebrate with your nearest and dearest.
Larchfield Estate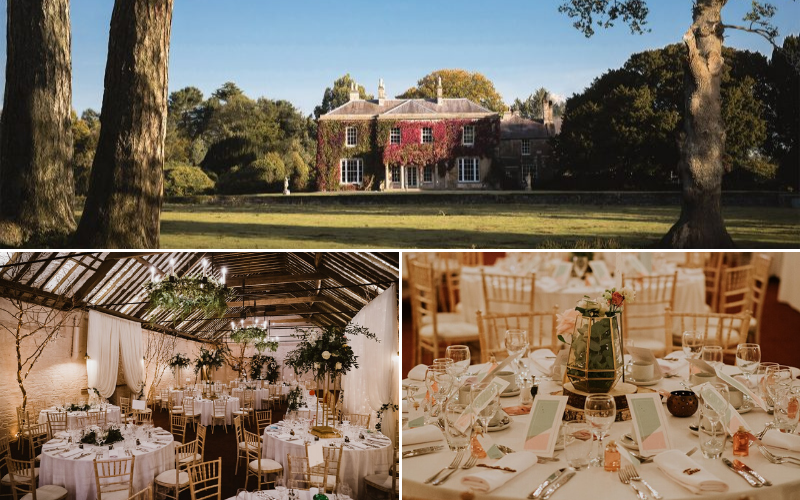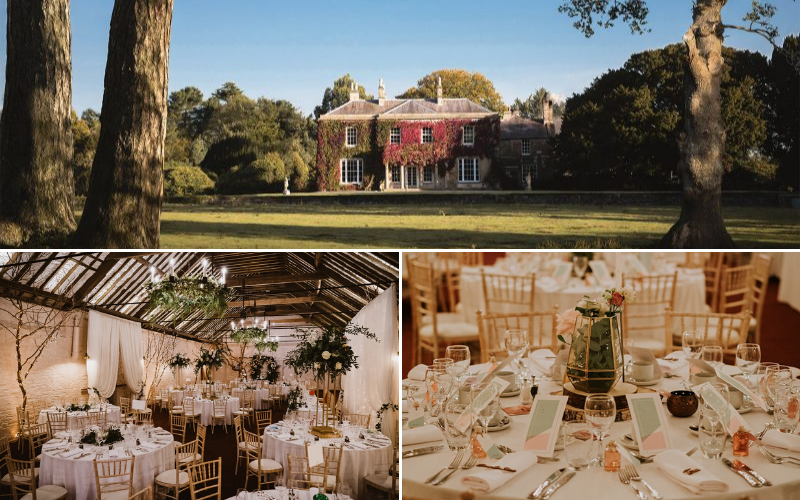 Larchfield Estate is a family-run, exclusive venue with a specialist events coordination team that will support each couple every step of the way! Bespoke and tailored to you, Larchfield offers lots of help to make your dream day come true. The 600-acre countryside haven grants exclusive use to couples for their wedding day, with stunning indoor and outdoor ceremony and reception options.
Finnebrogue Woods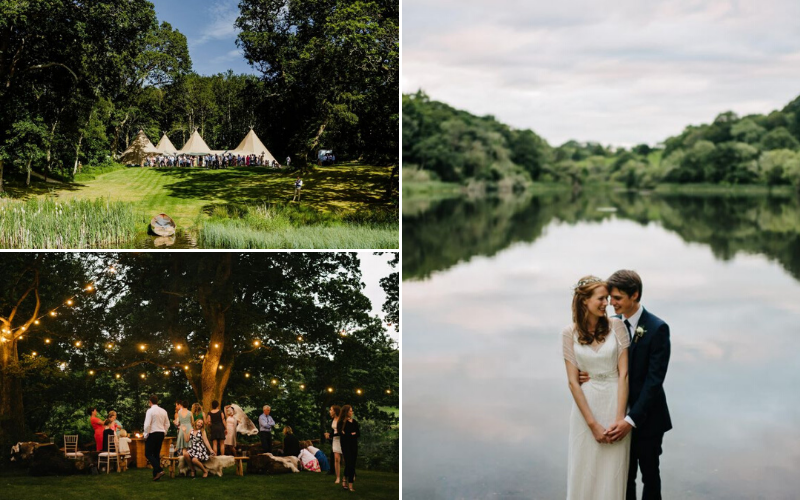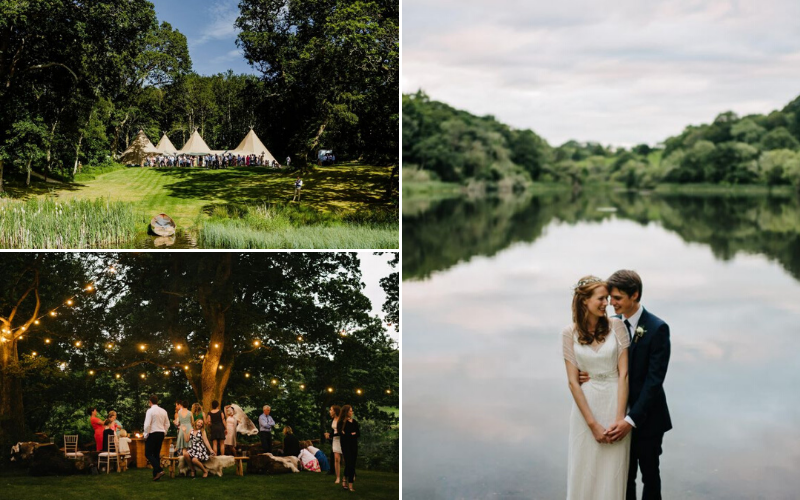 For a relaxing wedding, allow Finnebrogue Woods to host your special day! Their secluded outdoor venue is hidden amongst the trees at Finnebrogue, offering something truly unique for the couple who prefer something more intimate and private. Follow the mystical woodland path along the lake, emerging out of the forest to discover their magnificent tipis overlooking the lake.
Orange Tree House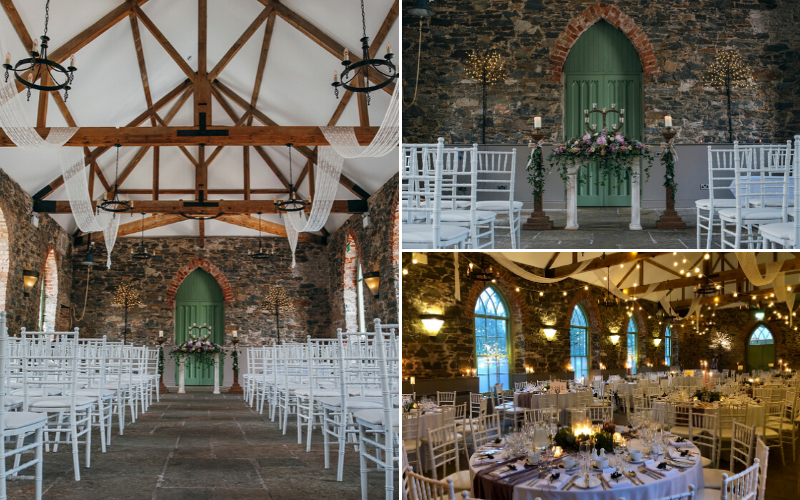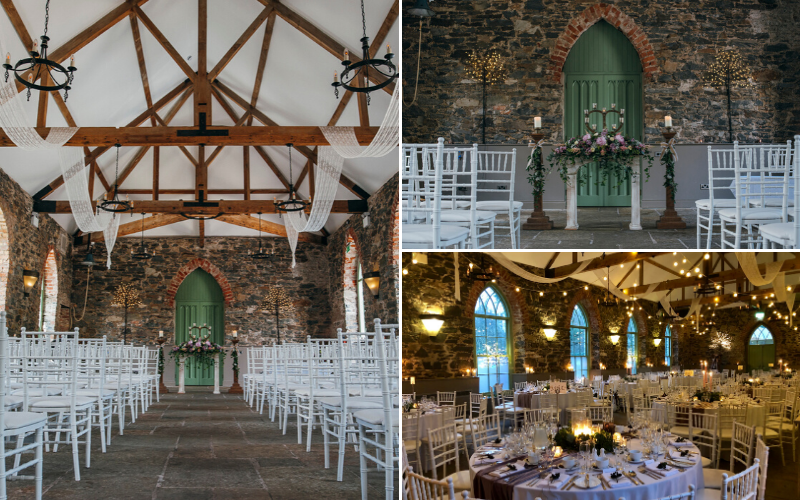 Looking for a stylish and intimate venue in Co. Down? Then consider the award-winning Orange Tree House, a beautiful, private venue nestled on the shores of Strangford Lough in the pretty, historic village of Greyabbey. Their picturesque function room can house up to 130 guests but can also accommodate smaller numbers.
Kilmore Country House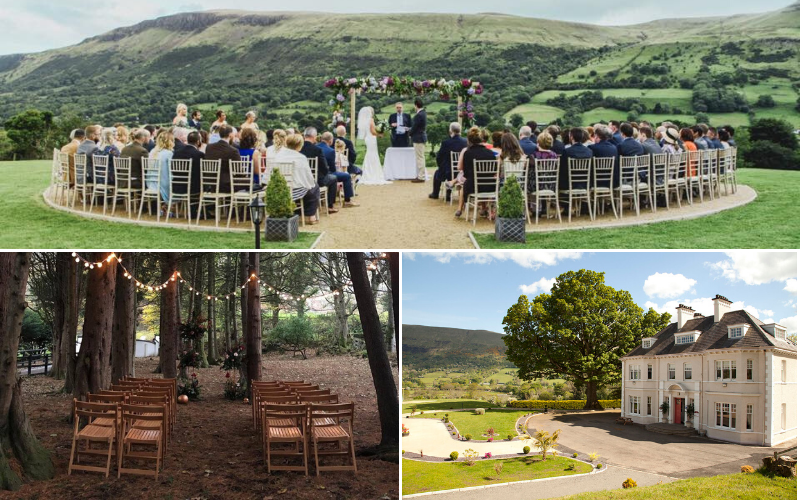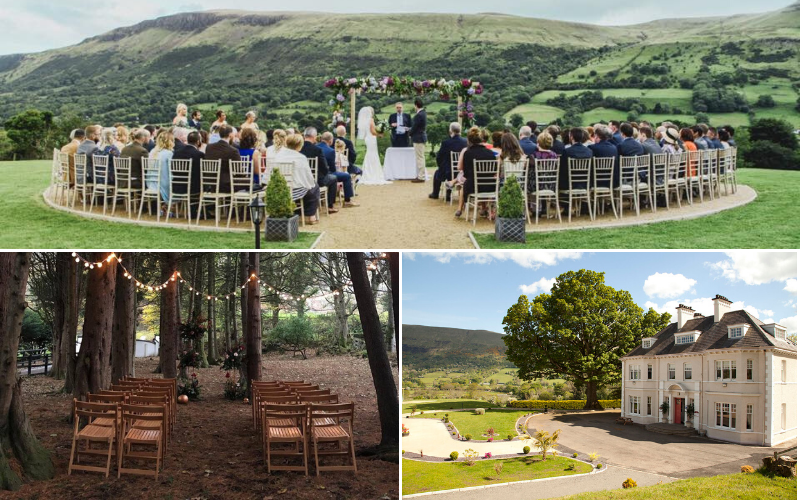 Exclusively yours, Kilmore Country House in Co. Antrim is the perfect choice for an intimate wedding. With its magnificently  beautiful 17th Century house, whether you opt for a traditional, elegant wedding or take a more alternative, quirky approach, Kilmore will tailor every aspect of your day, making it special for you as possible!
No.25 Fitzwilliam Place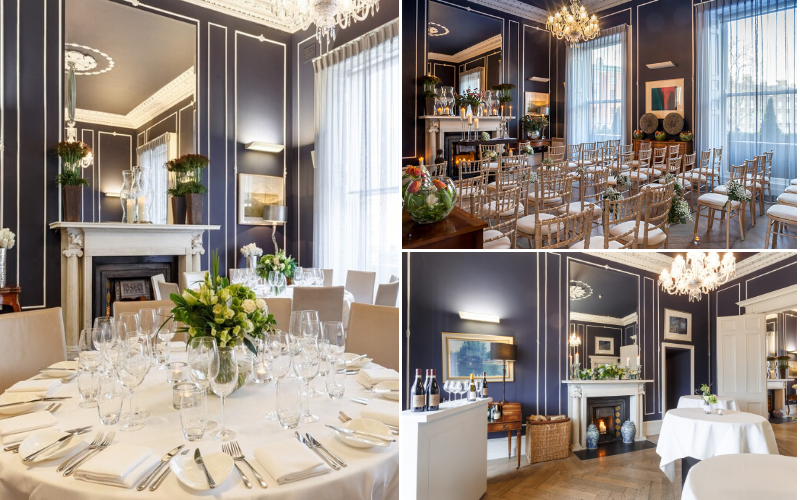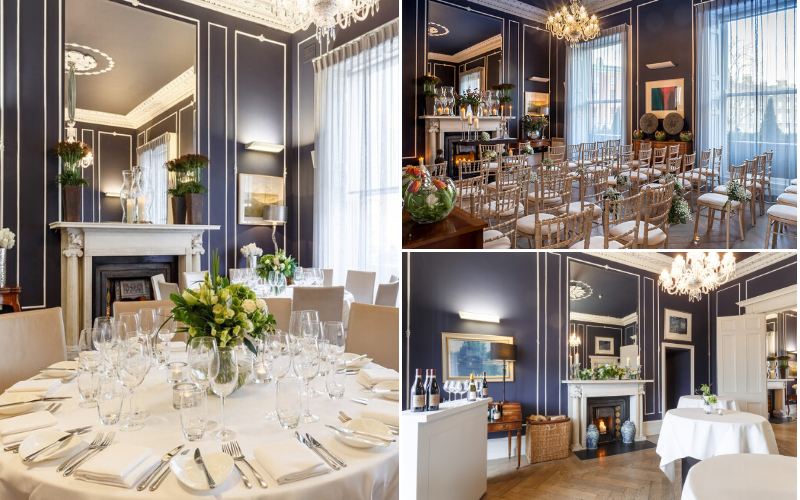 This super stylish venue in the heart of Dublin city centre is a fabulous choice if you're after an intimate venue with an extra wow factor! With a one wedding per day policy that ensures couples exclusive use of the house from its exquisite private rooms, sumptuous fine dining menus and warm, attentive service, this venue is not to be missed!
Field of Dreams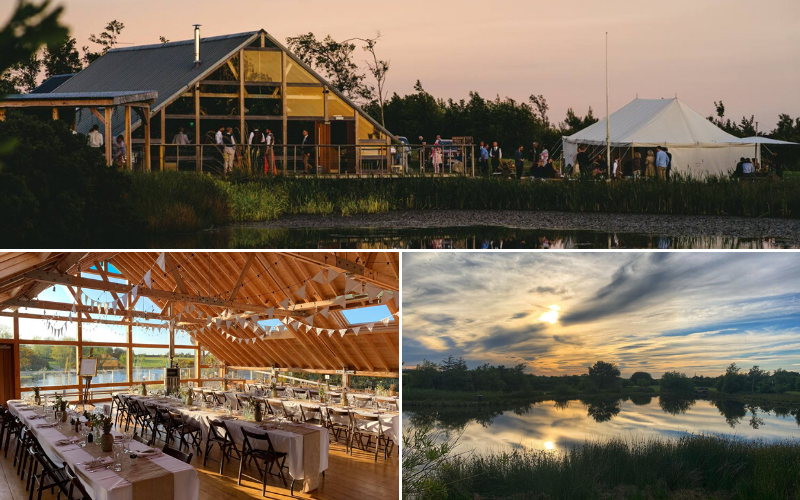 Situated in Bangor, Co. Down, Field of Dreams is a one of a kind wedding venue, ideal for an private celebration! Set in 36 acres of lush countryside with five lakes, The Retreat, Traditional Canvas Marquee, North American Indian Tipee and pergola provide wedding parties with a blank canvas to which they can decorate to their own taste.
READ MORE: How To Get Your Dream Venue Within Budget
Ashley Park House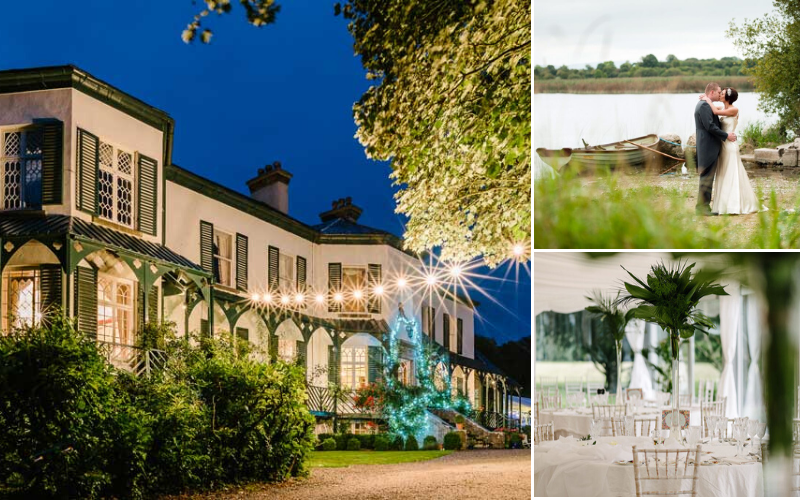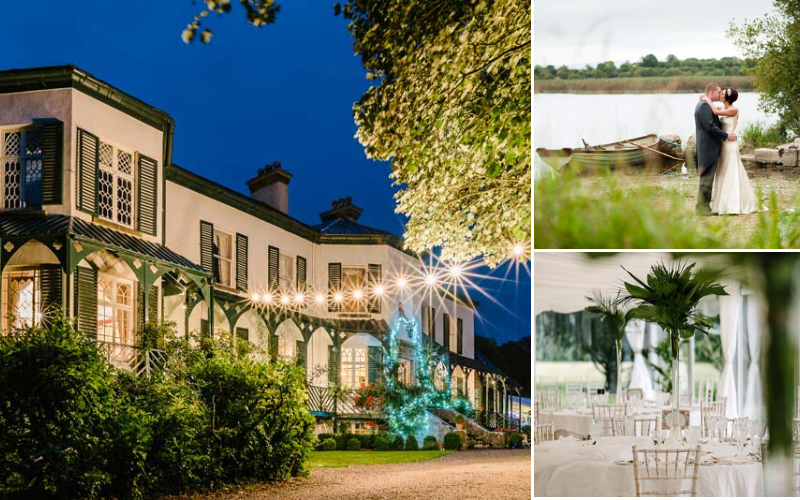 A peaceful haven on the edge of Lough Ourna in County Tipperary, Ashley Park House is a beautiful venue, steeped in character offering quality, style and attentive service for your intimate wedding. With exclusive use of the house and grounds with no exclusivity charge, your big day will be truly special!
Ballymagarvey Village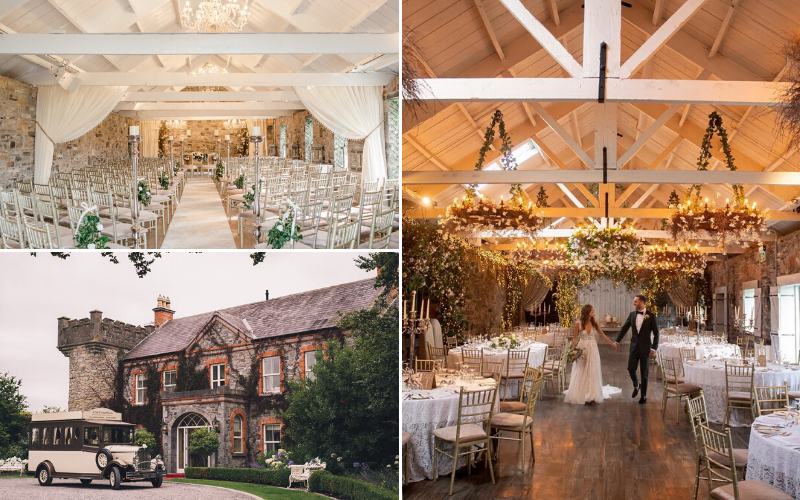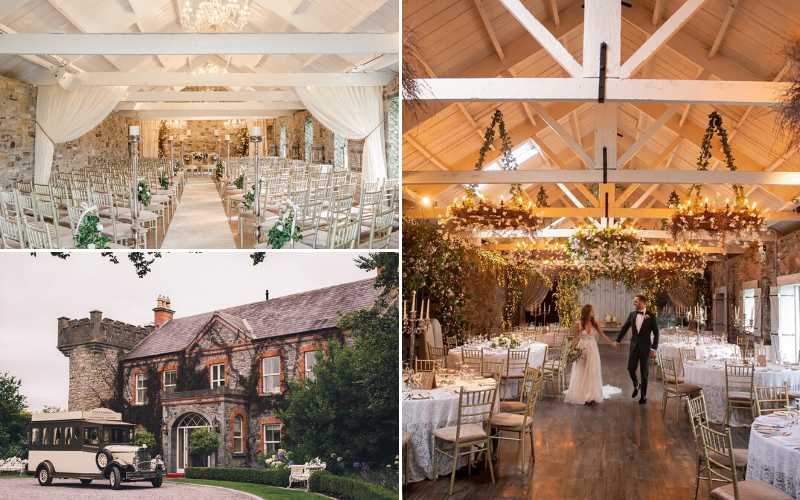 Steeped in 800 years of history, Ballymagarvey Village is a beautiful venue that can suitably cater for intimate ceremonies. With it's understated yet distinctive character, their private estate will feel like your very own home from home!
Durhamstown Castle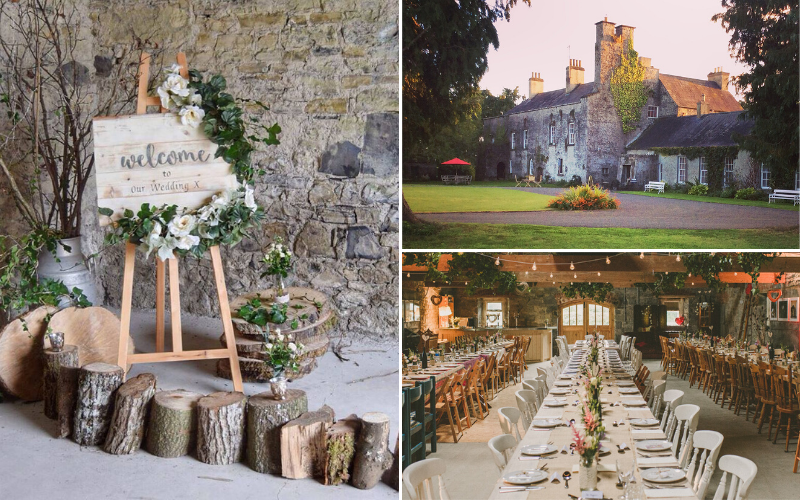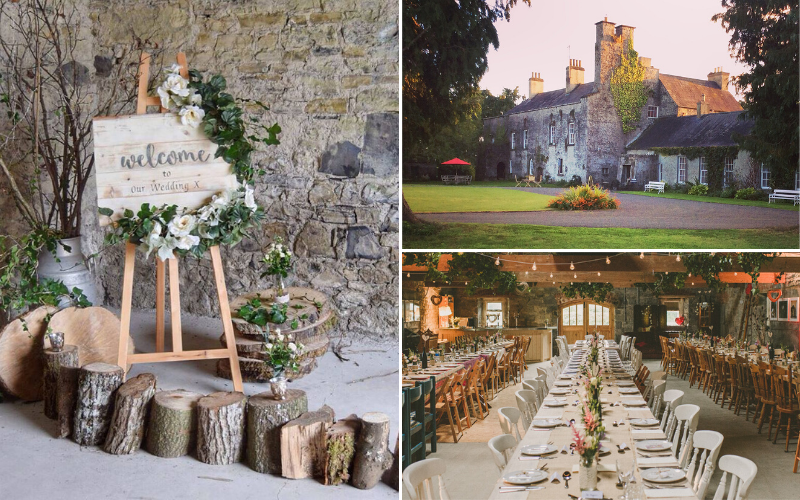 For an intimate wedding venue, look no further than Durhamstown Castle in Co. Meath. A 600-year-old house that has been continuously inhabited since 1420 and is set in ancient meadowland dotted with mature native trees, perfect for wedding photographs.
Tullyveery House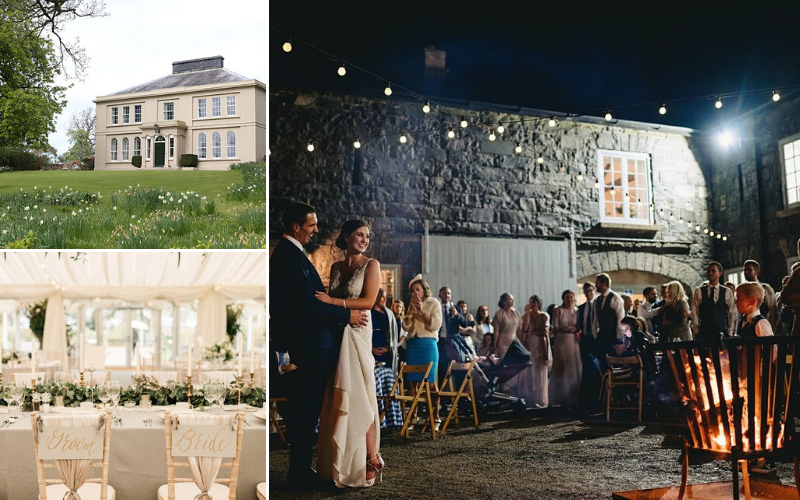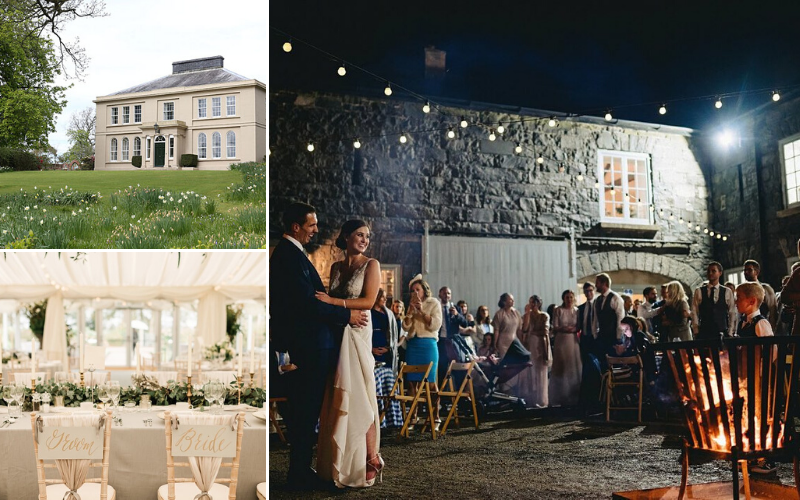 Less than 30 minutes from Belfast, Tullyveery House provides a stunning backdrop for a discreet ceremony and gives you the freedom to host and entertain your wedding guests however you choose! Enjoy unfettered and exclusive use of the secluded private grounds and bridal party access to the family-owned Georgian country house.
The Millhouse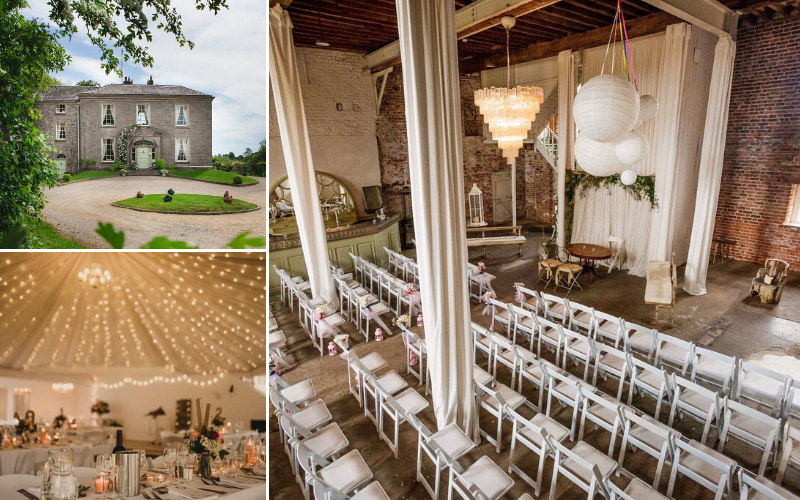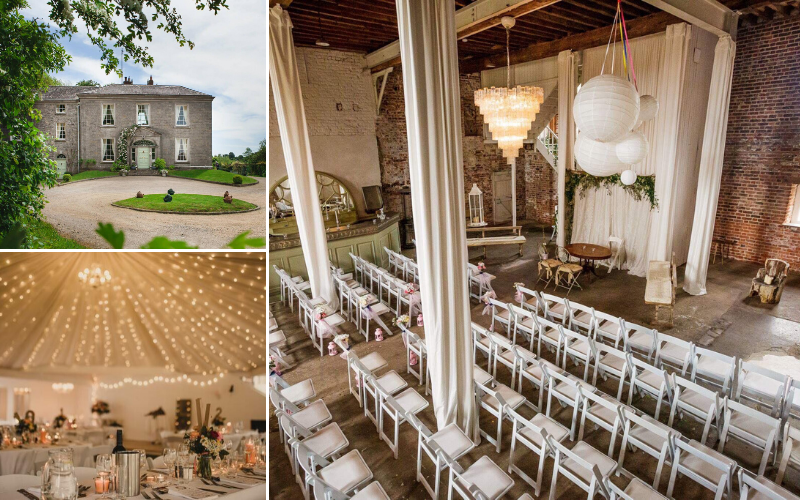 The Millhouse wedding venue in Co. Meath is the perfect exclusive wedding venue for your special day! The elegant Georgian Manor House and dramatic Mill ceremony room sits on the banks of the River Boyne and can become your very own exclusive country house for your big day. Perfect for a small wedding, this venue can be perfectly bespoke to you.
READ MORE:11 Wedding Venues in Leinster We Love
Riverdale Barn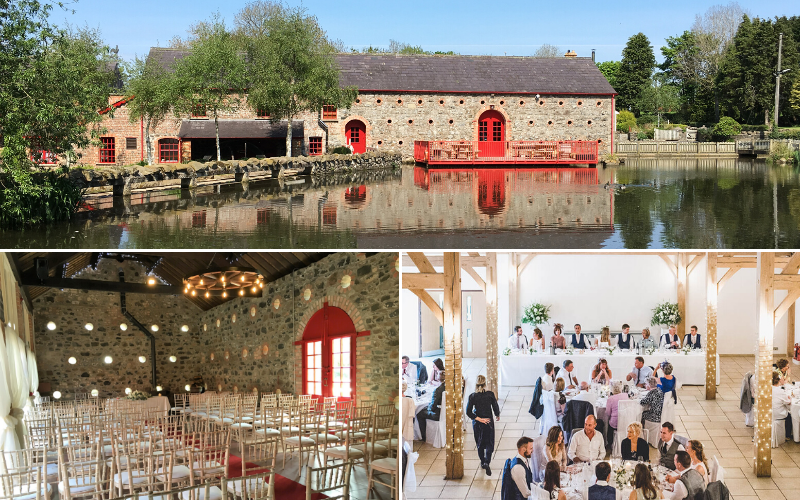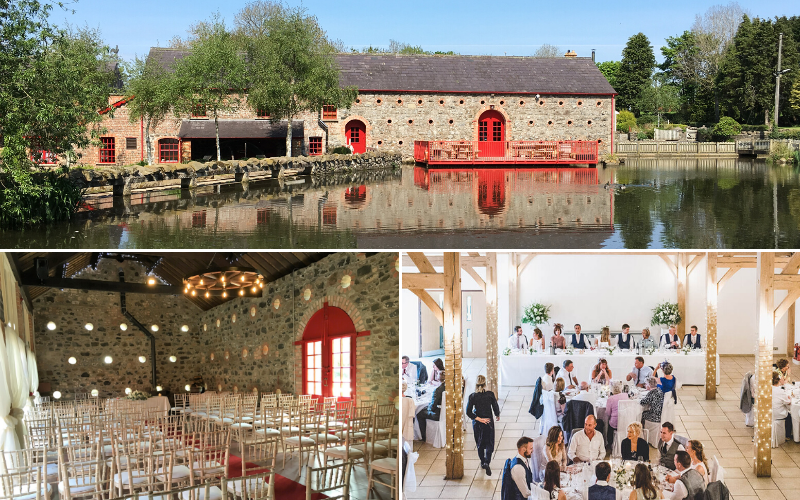 For something a little different, why not consider Riverdale Barn in Co. Armagh? With exquisitely landscaped grounds and uniquely restored mill farm buildings, this is a stunning location for an intimate soiree. The fully restored farmyard can accommodate wedding parties for a seated meal of up to 140 people and additional guests in the evening.
Bellinter House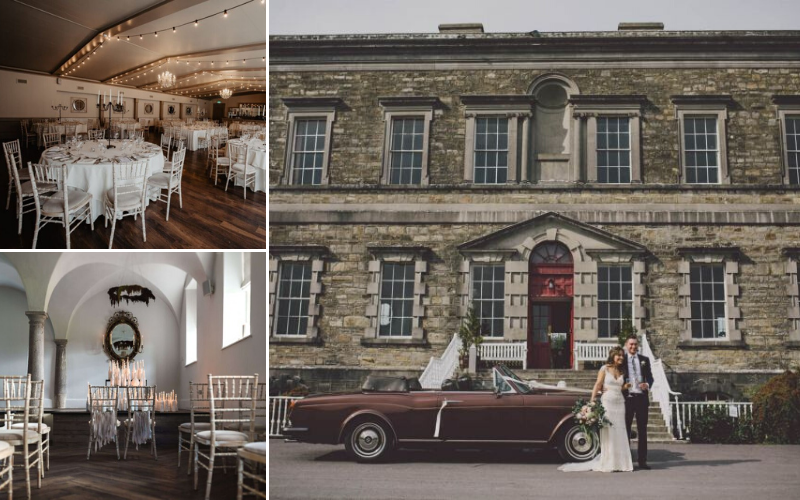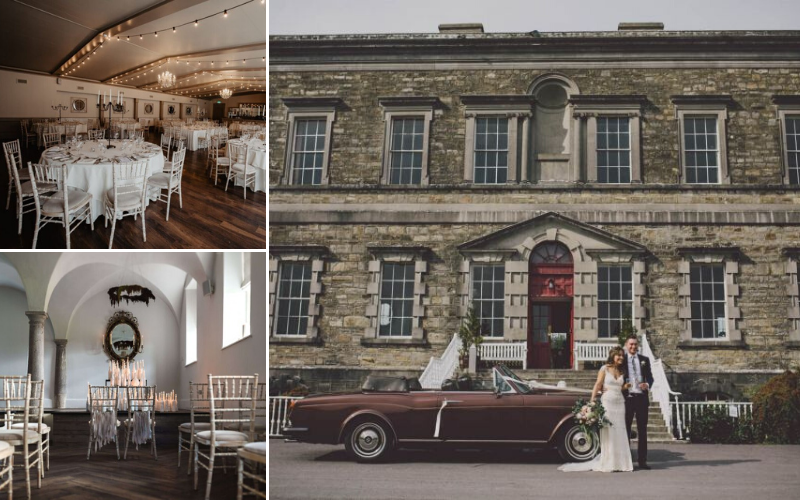 Book your intimate wedding at Bellinter House in Co. Meath, which is renowned as one of the most unique wedding venues Ireland has on offer! This stunning 18th century Georgian Manor lies on the banks of the River Boyne and offers exclusive use for weddings of up to 206 guests.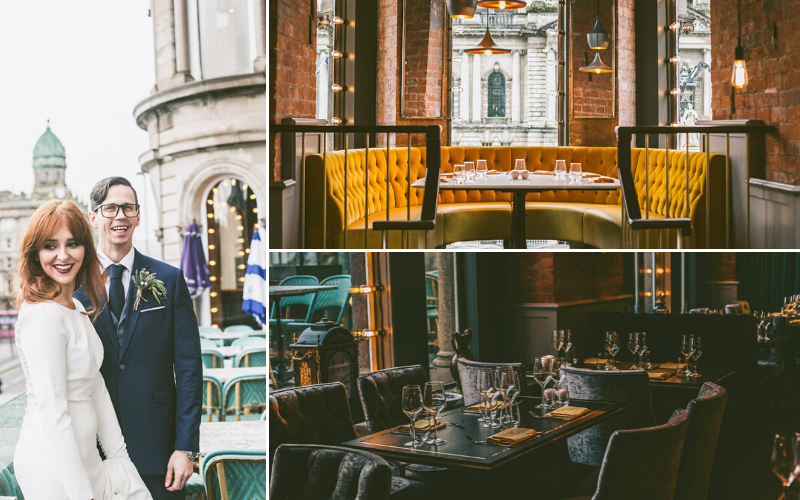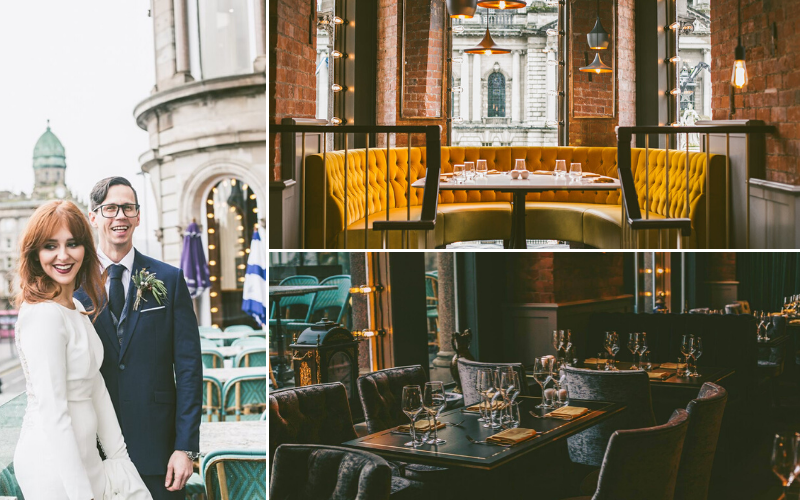 Located in the heart of Belfast city centre, Cafe Parisien is an excellent choice if you're after an intimate yet chic wedding venue. Providing guests unrivalled views of the city and a chic Parisienne ambience, Cafe Parisien is adorned in elegant décor in close surroundings, making this venue perfect for something a little more intimate!
BrookLodge & Macreddin Village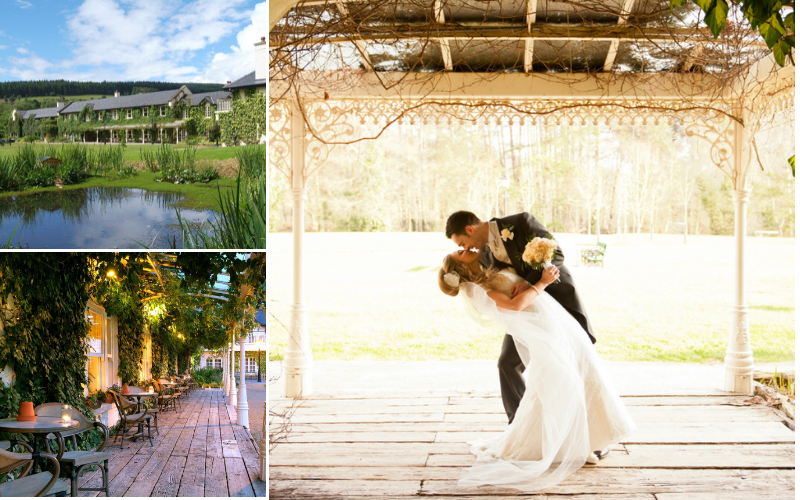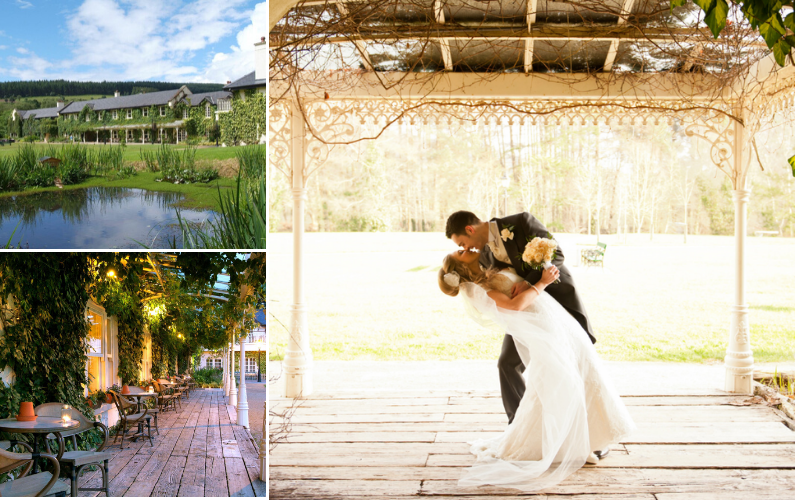 Hidden in a secluded Wicklow Valley less than an hour's drive from South Dublin lies BrookLodge & Macreddin Village. With its dedicated team of staff, they will ensure privacy and intimate surroundings for you and your guests on your wedding day and offers stunning photographic opportunities.
Clandeboye Courtyard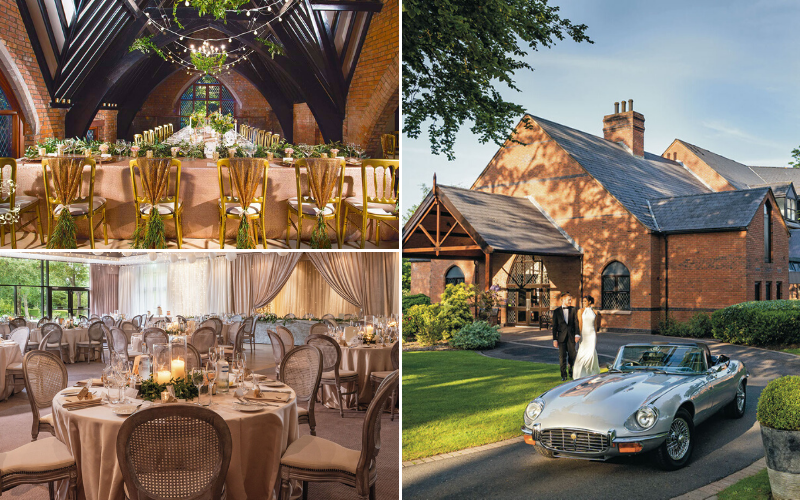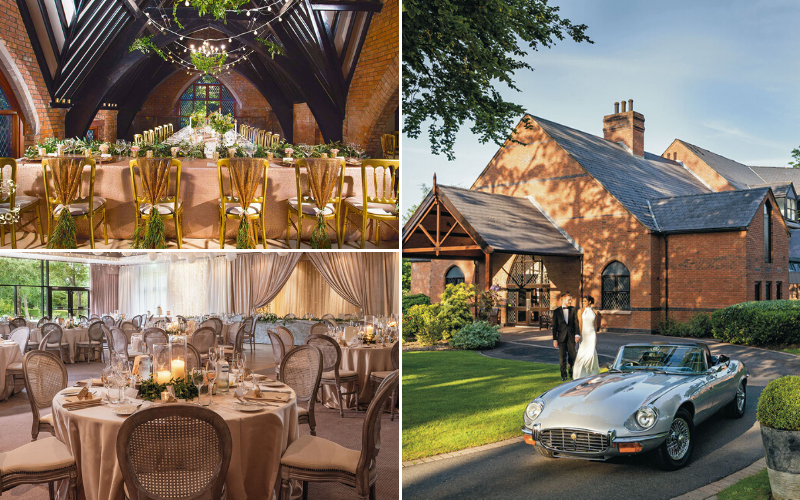 A private estate, Clandeboye Estate & Courtyard is perfect for a small nuptial. With its meticulously landscaped gardens, Clandeboye Lodge in Bangor, Co Down, is a stylish, contemporary venue that is sure to make your wedding beautiful and unforgettable.
Gracehall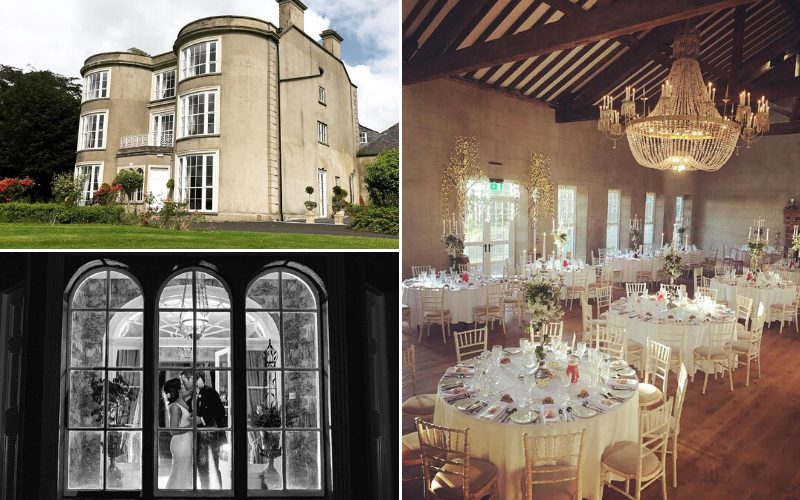 For a private wedding in Co. Armagh, Gracehall is an excellent choice if you want something elegant and classy yet suitable for small numbers. The renovated 18th-century neo-Classical mansion Gracehall can be yours exclusively for the duration of your wedding day and is perfect for small numbers.
Old Court Wedding Company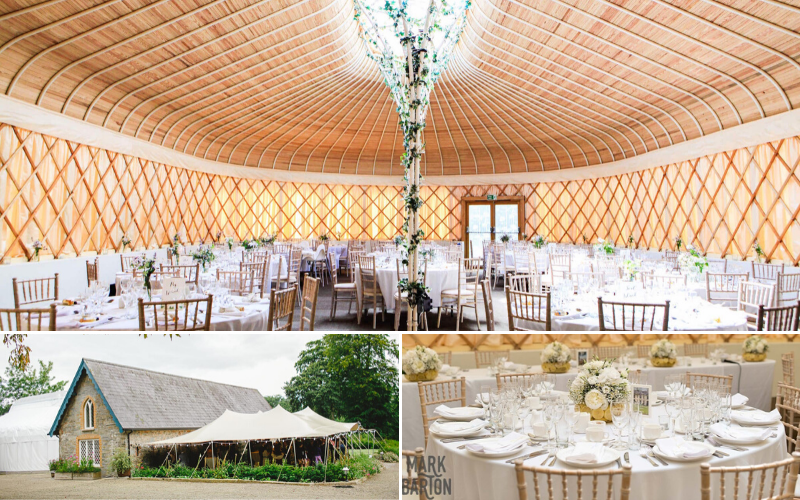 Old Court is a unique location for your whole wedding day. Set on the shores of Strangford Lough in a private estate with a 17th century Church, restored stables, a yurt-inspired Marquee and several acres of natural gardens sweeping down to the Lough Shore, this is an excellent venue for a small, meaningful wedding day.
_______________________________________________________________________________________________
If you are searching for the right wedding venue, why not come along to the Wedding Journal Show? You can find discounted tickets via the link HERE!
Citywest Convention Centre, Dublin – 11th & 12th Jan 2020 | TEC Belfast – 1st & 2nd Feb 2020