These stunning basque waistline wedding dresses will 100% turn heads!
Dreaming of a classic wedding that will never look dated? We have seen an increase in basque waistline wedding dresses! Do not get this confused with 'dropped waisline' wedding dresses, as we have seen this phrase being used which is actually incorrect! Instead of the typical A line dress, they have a V-shape and close contoured fit, in the style of a corset. For this reason people are believing the dress has a 'dropped waist'.
If you are wanting to look like a timeless princess, these basque waistline wedding dresses are for you!
Without further ado, keep on scrolling to get inspired with these trending styles…
Stocked at Orchid Bridal
This gown is all about elegance. Feel the difference in style Xanadu by Justin Alexander Signature. Flattering structure with a Bikini neckline will make you look stunning. We think this would be the perfect timeless look for any wedding!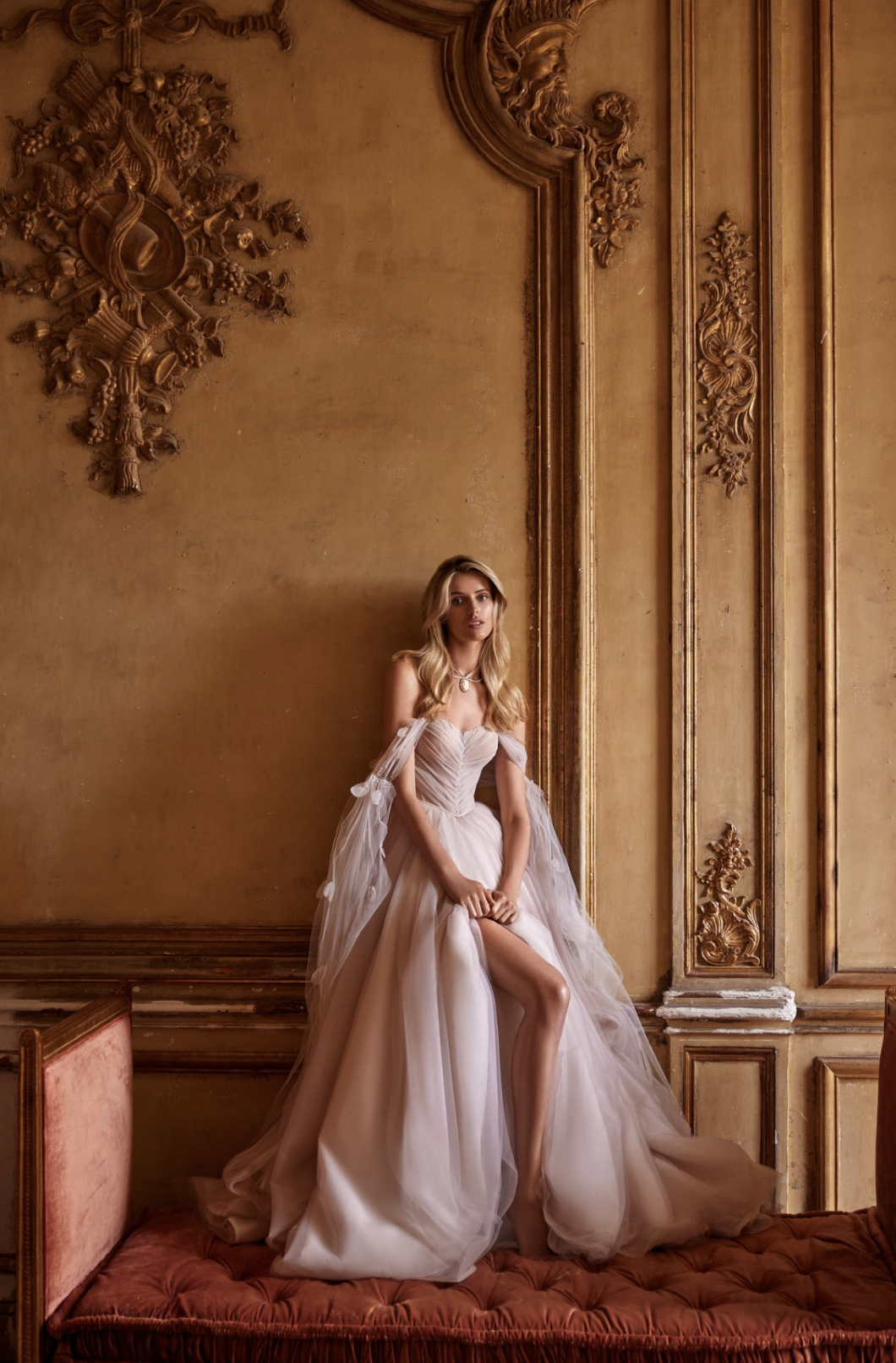 Stocked at Tomorrows Bridal & The Bridal Company NI
This gorgeous gown has a delicate A-line dress with a powder-colored tail. The off-the-shoulder corset has detachable cups and is laced up at the back. The dress is complemented by drapery and falling weightless mesh sleeves decorated with petals and handmade embroidery. An embroidered belt emphasizes the waistline.This is one of many basque wedding dresses to look out for this year!
RELAYED TO: 9 Bridal Boots For The Fashionista Bride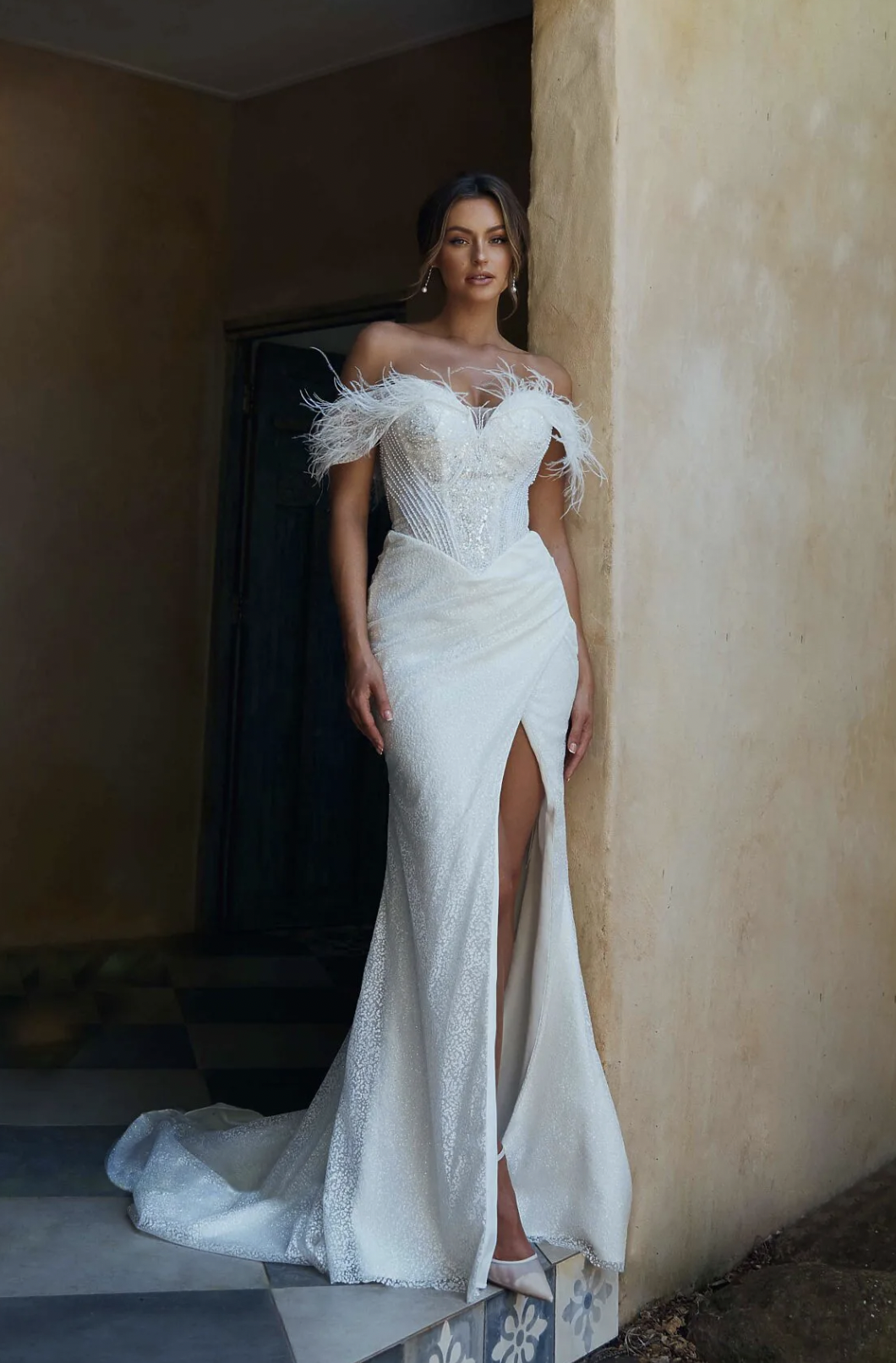 Stocked at Bridal Elegance Boutique
Brides-to-be prepare to turn heads in the stunning Francesca TC2336 dress! This dress is the epitome of glamour and elegance, with a dazzling combination of glitter-speckled tulle and beaded lace applique. The fitted silhouette creates a flattering and feminine shape, while the side pleated skirt split adds a touch of drama and movement.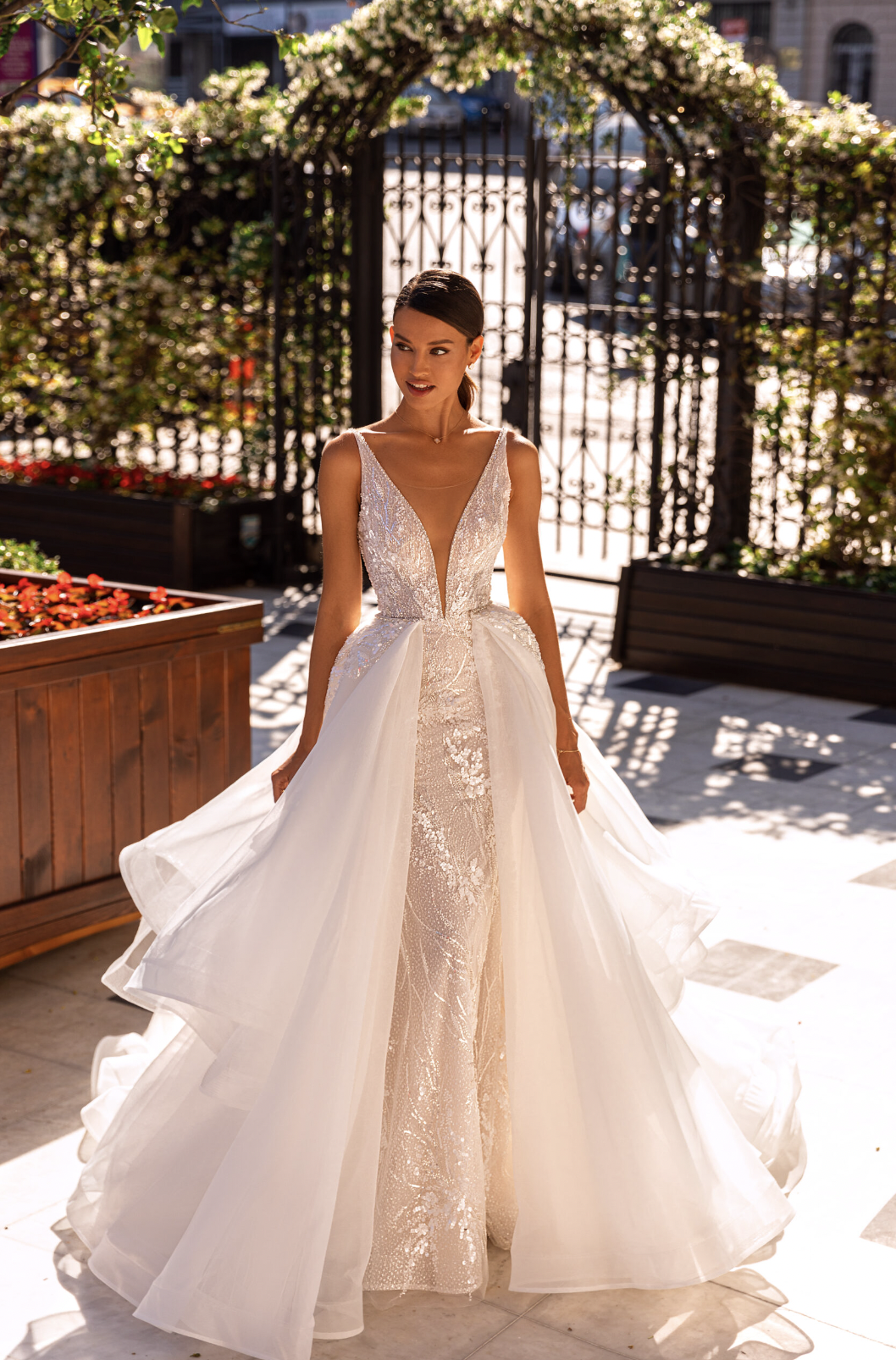 Stocked at Divinity Bridal
Polina is a beautiful sleeveless bridal gown. This romantic dress features a Queen Anne neckline along with a V-back. The simple skirt allows the dress to look airy and weightless. We are loving the embroided lace also at the tip to add some simple detailing. This dress really is the combination of chic, yet simple!
Stocked at Jenny Lindop Bridal
Have your Cinderella moment in this gorgeous ballgown with a mikado corset and detachable off the shoulder straps. The big tulle skirt will make you feel like a true princess while walking down the aisle.
Still looking for simple, modern wedding dresses? Check out all our bridalwear suppliers HERE!