You just said 'YES' to marrying the love of your life and can't wait to tell everyone! But before you do, let's look at some the best ways to share your big news with the world. 
Getting engaged is one of the most exciting times of your life and you'll probably want to shout it from the rooftop! We don't blame you, but before you jump to break the news, why not try something a little different?  
From cute candids and personalised gifts to getting the pets involved, we've rounded up some of the cutest and most creative ways to announce your engagement news and get the best surprise reaction from family and friends. 
Tell your story  
Whether you got engaged chilling at home in your living room or on a tropical beach in Dubai, everyone's proposal is unique. One of the easiest ways to share your own special story is to paint the picture through some snaps at the scene! It can be hard to tell the entire story just through images, so make sure to get the caption just right to tie the whole thing together.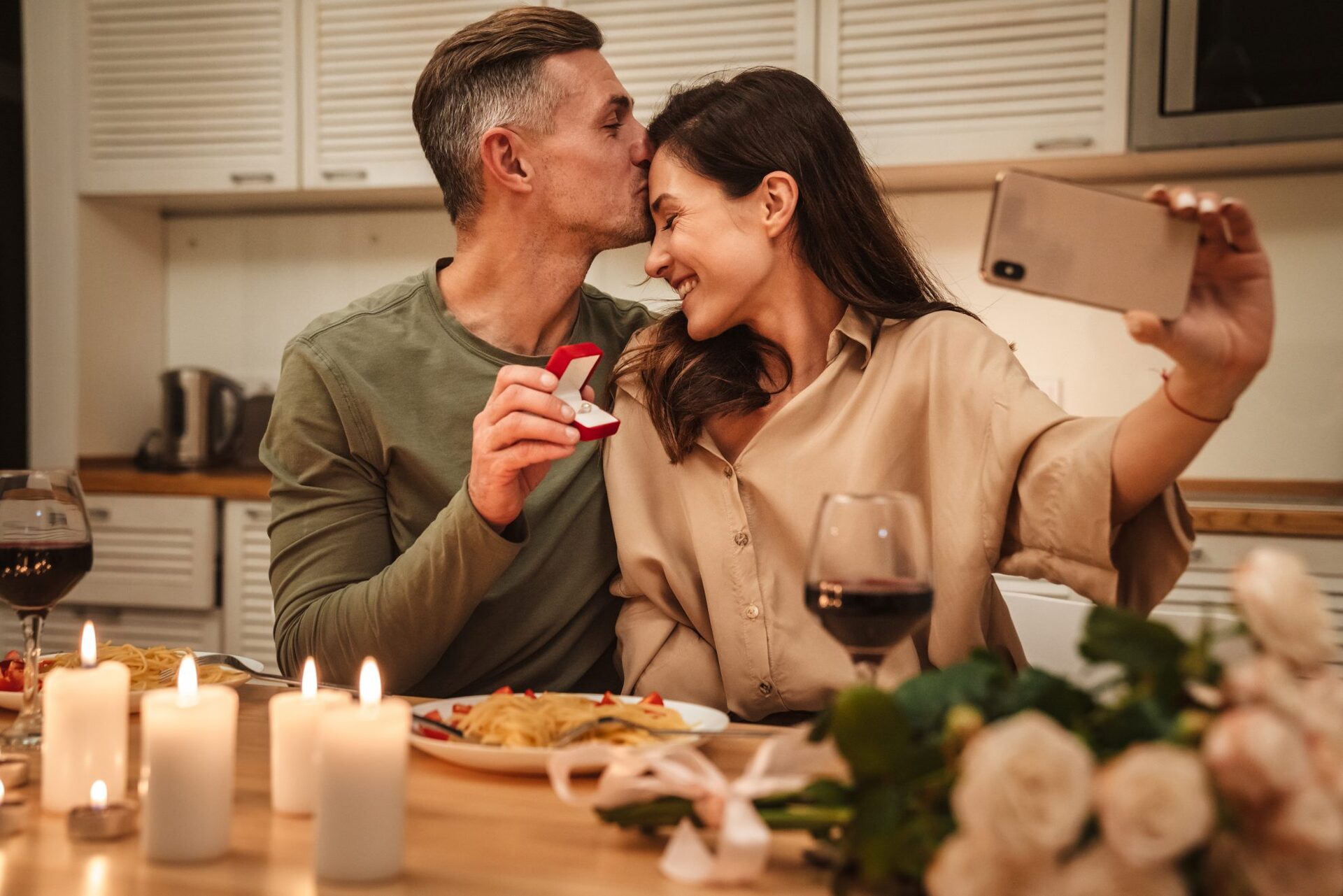 Cute Candids  
We know getting engaged is such an exciting time, so the last thing on your mind might be setting up a camera or getting a photographer to capture that raw reaction. It is worth putting some thought into though – just imagine looking back and seeing the genuine smiles on your faces in that big 'YES' moment and sharing it with everyone!  
Engagement Photoshoot 
If you got too wrapped up in the moment at the proposal and didn't manage to get some snaps, don't worry! You can always arrange an engagement shoot after the proposal. You could set the scene by choosing you and your partner's favourite spot or somewhere sentimental and significant to your relationship. Just hire a photographer, pick the location, get some champagne and you're good to go.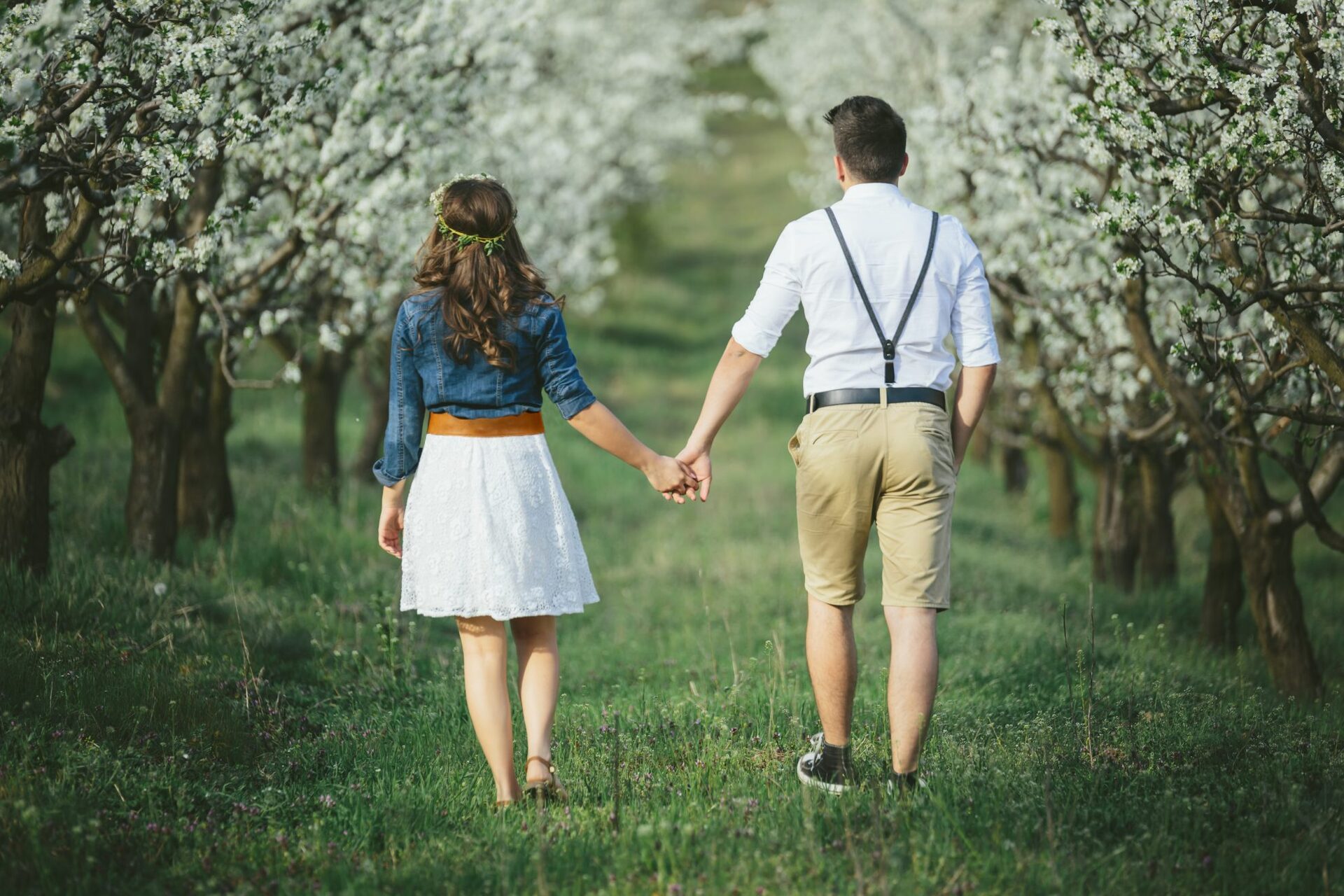 Pawposal Announcement 
If you have some fur babies at home don't forget to include them in sharing the big news, they are family too after all! You can get as creative as you like with this one, either by getting a personalised tag, board or outfit sharing your engagement and lead them to family and friends, or simply let them pose with you at the proposal for that extra aww-factor!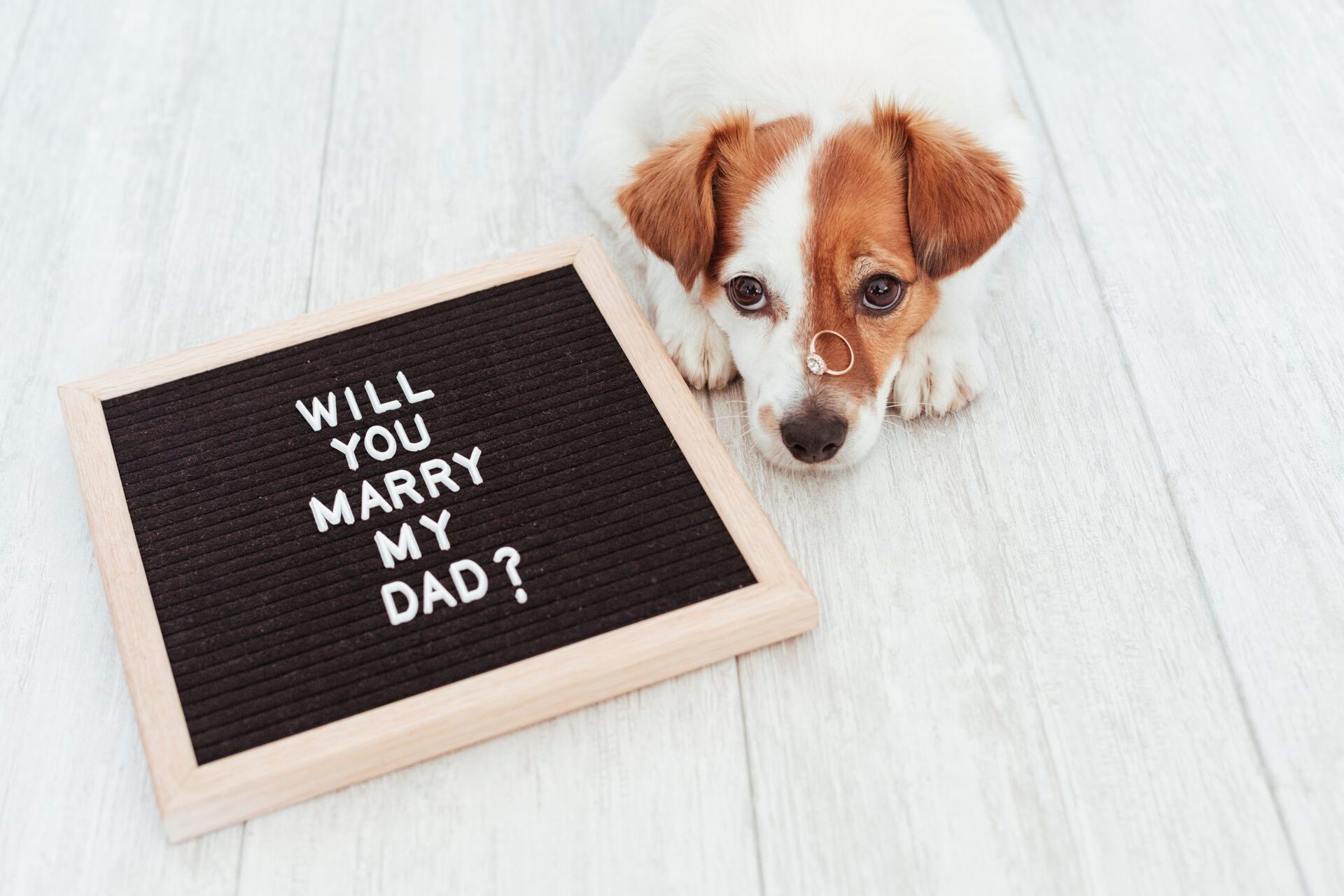 Keep it casual 
For the more laid-back couple who just want to share the news in a simple manner, a quick snap is the best way to share your new milestone with the world! All you have to do is get a quick picture with the ring and your love and you're all set to press post.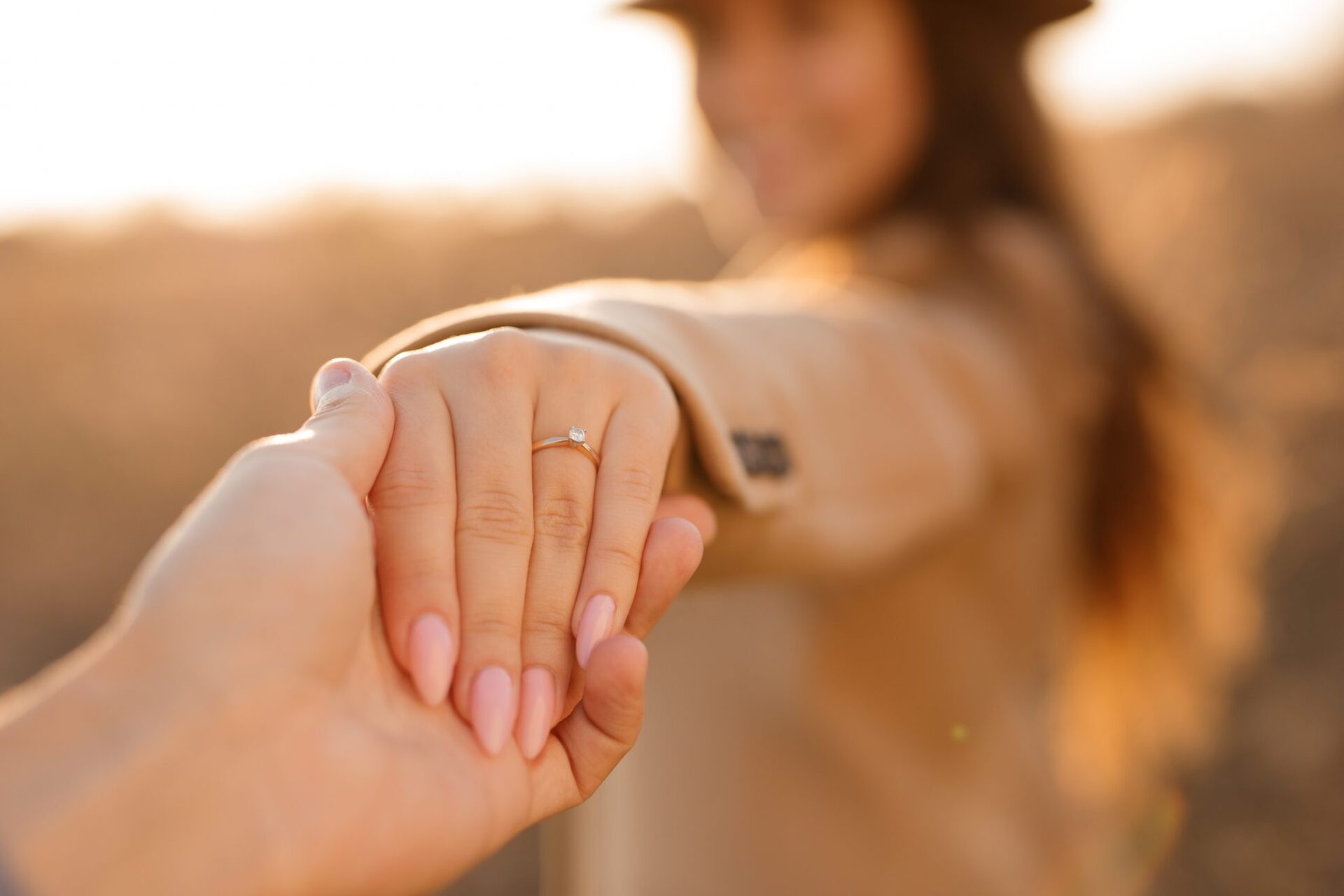 Creative Coffees
If sharing a snap of your ring is a bit too simple for your taste, why not try something a little more creative and share the news on your morning coffee cup? Get a gift with a personalised message – anything from 'Good-bye Miss, hello Mrs' or 'She Said YES', should do the trick and you could even keep the cup to look back on the special day you broke the news!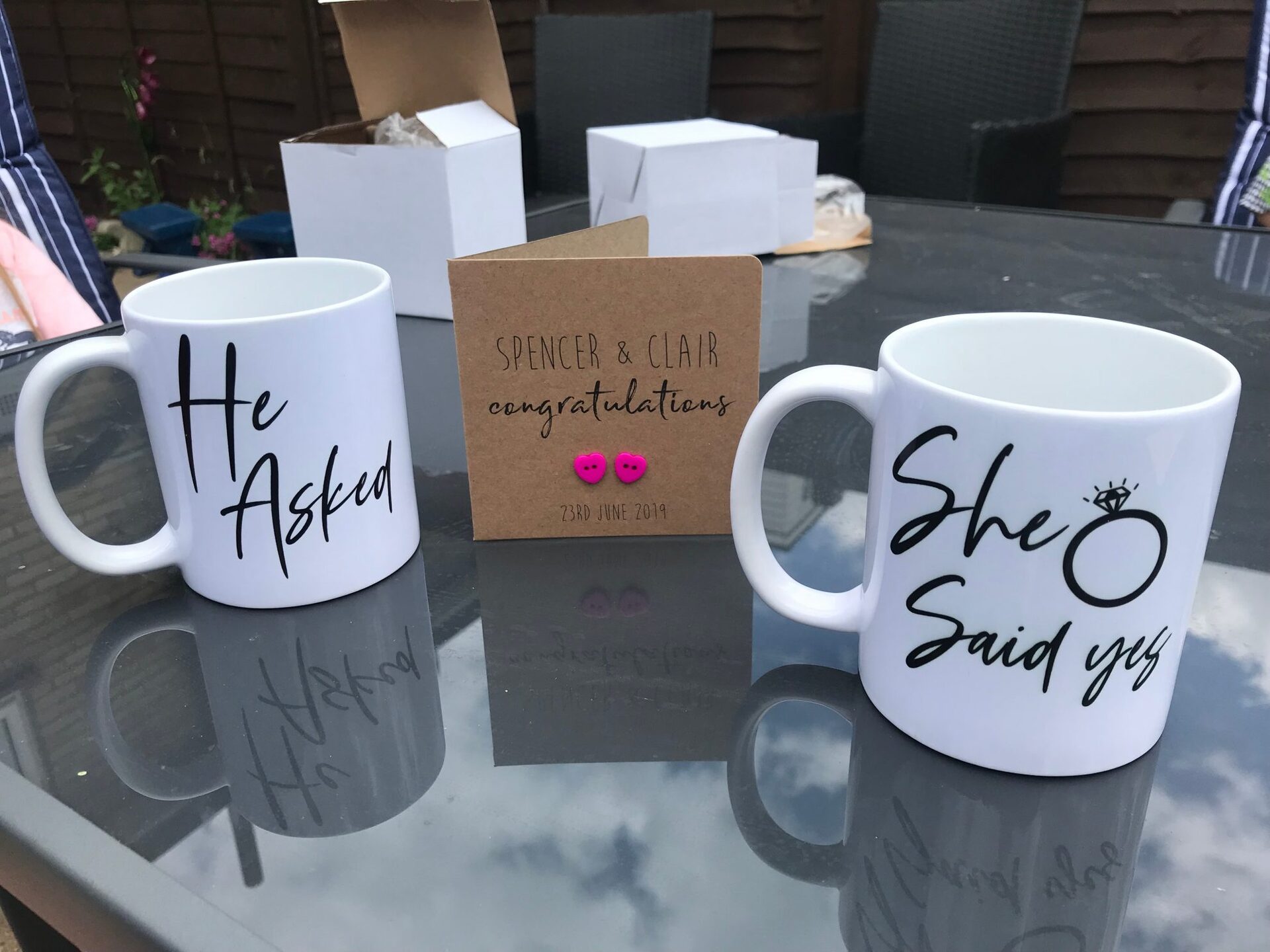 Personalised Prints
If you're not one for posing in front of the camera, this is an easy yet effective way to get the message out there whilst also getting a cute keepsake for your home! Personalise any print by adding your names and the date you said 'YES' to surprise your guests and share to the gram for a fun and playful announcement.