A wedding cake can be a real showstopper and as well as being a delicious treat to look forward to, it's also the post-dinner star of the show.
Your wedding cake is going to feature heavily in your photos and you'll be looking at those 'cutting the cake' snaps for years to come, so chances are you'll want to get your wedding cake just right.
But you don't have to go for three tiers of Victoria Sponge. You don't even have to have something sweet. Or choose something that even remotely resembles a traditional cake.
In fact, when it comes to wedding cakes, you've an opportunity to really run wild, and a quirky cake is the perfect way to do things a little differently Whether you're going for something that looks good in your pics or taste reigns supreme, we've rounded up some alternative wedding cake ideas to run by your baker. (Psst! Need help finding a baker for your big day? Head to our directory of suppliers here.)
The doughnut wall or tower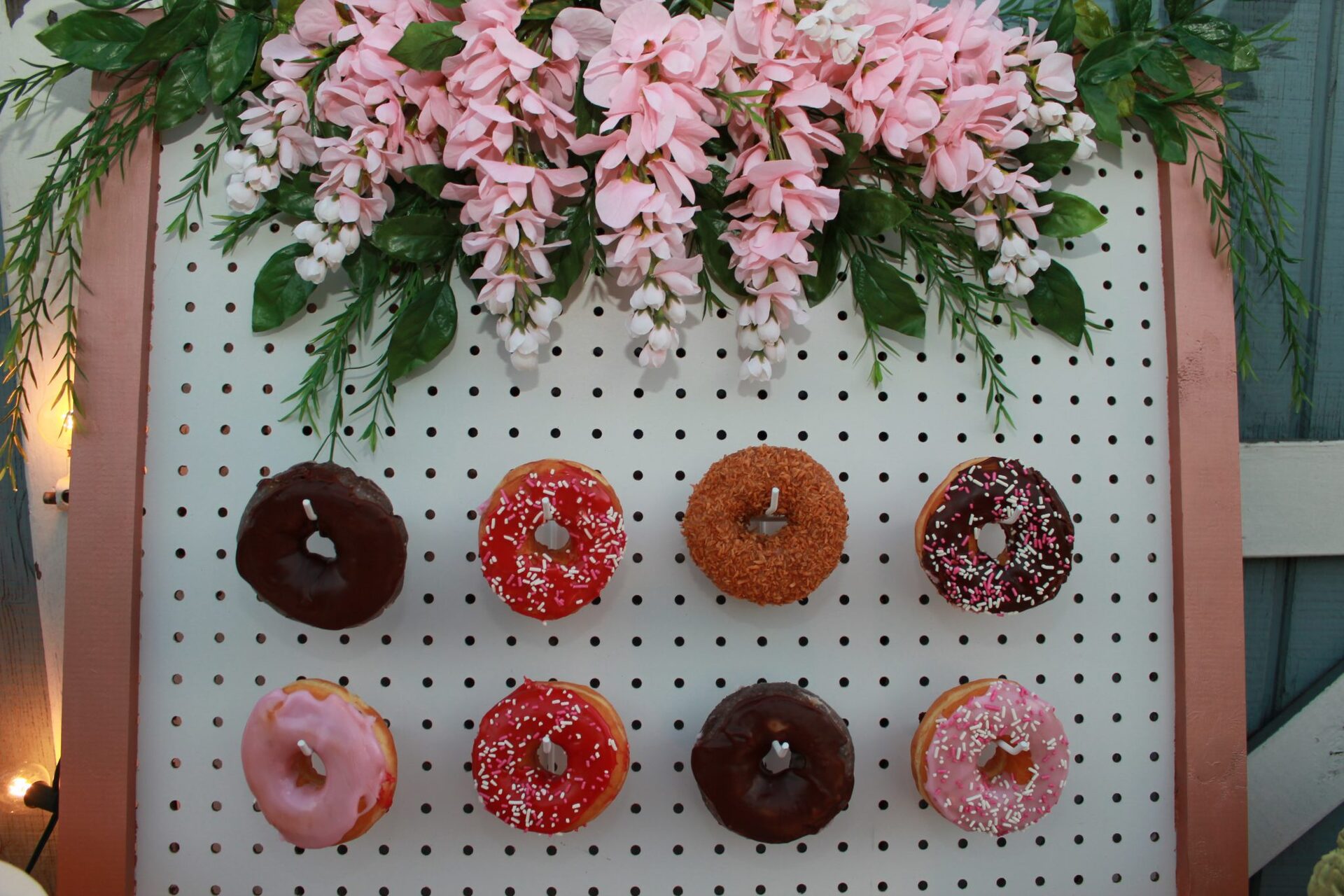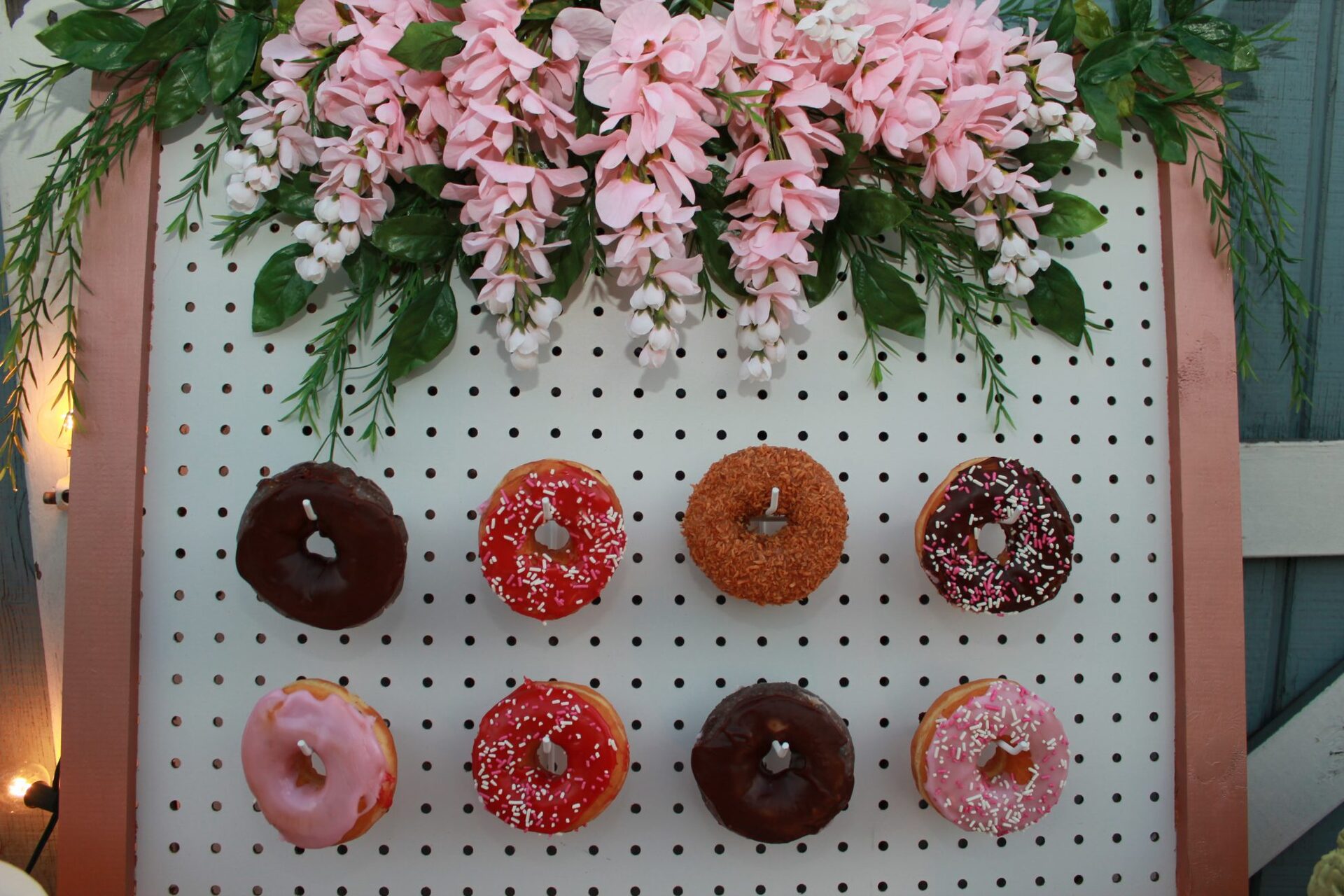 The doughnut wall may be a popular trend, but that doesn't mean you can't make it your own. Run riot with decoration and colour, and feel free to add personalisation. If you still want the traditional cutting the cake moment, you can also have a doughnut tower to cut into. Make sure to get your pics before hungry hands beat you to it!
The cupcake mountain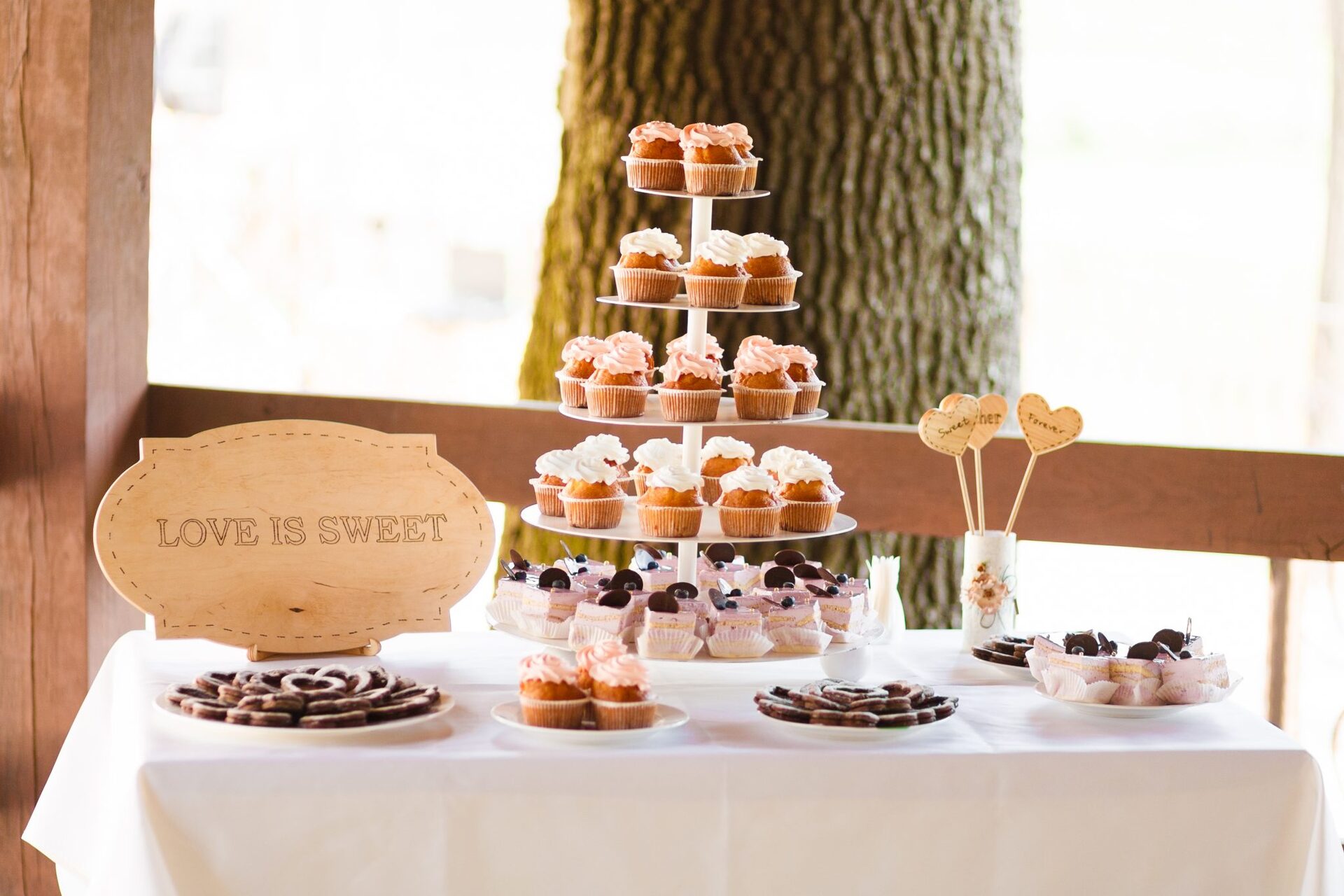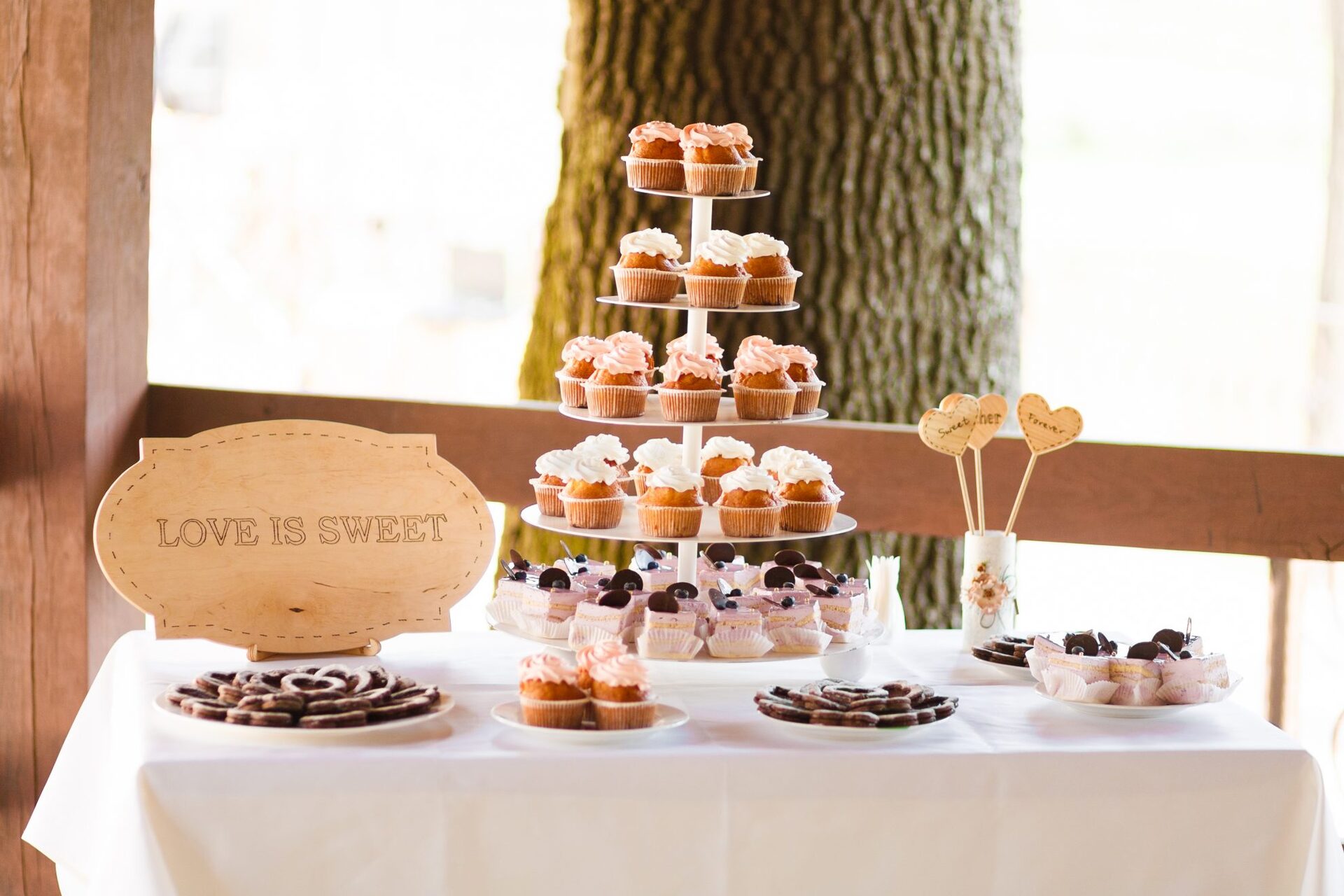 Big or small, who doesn't love a cupcake? And the best news is, you can go wild with colour. Choose bold and bright to really make an impact, or match the icing to your overall colour palette and theme. The choice is yours. If you still want to keep a traditional element, top your cupcake mountain with a one-tiered cake in matching icing.
The savoury one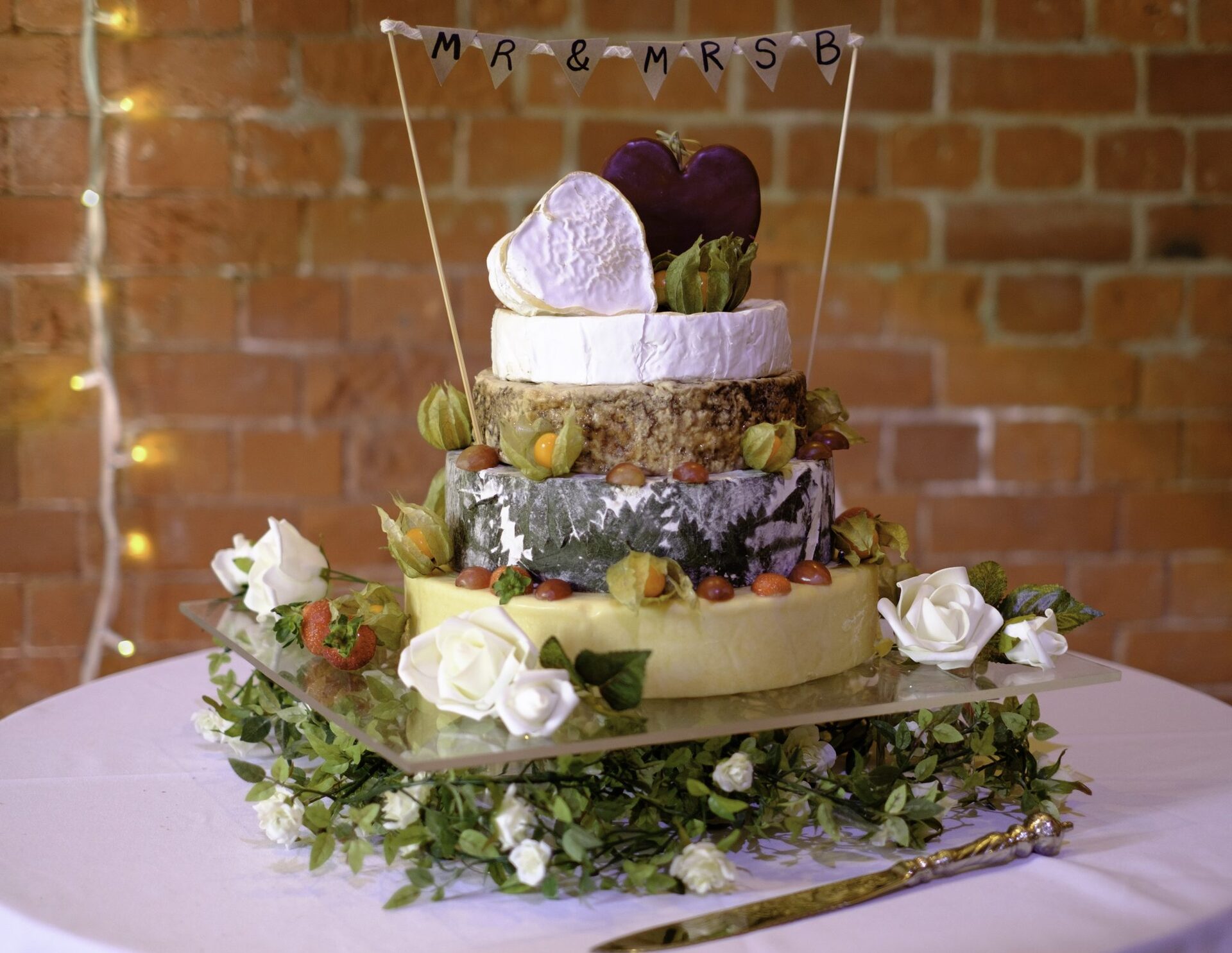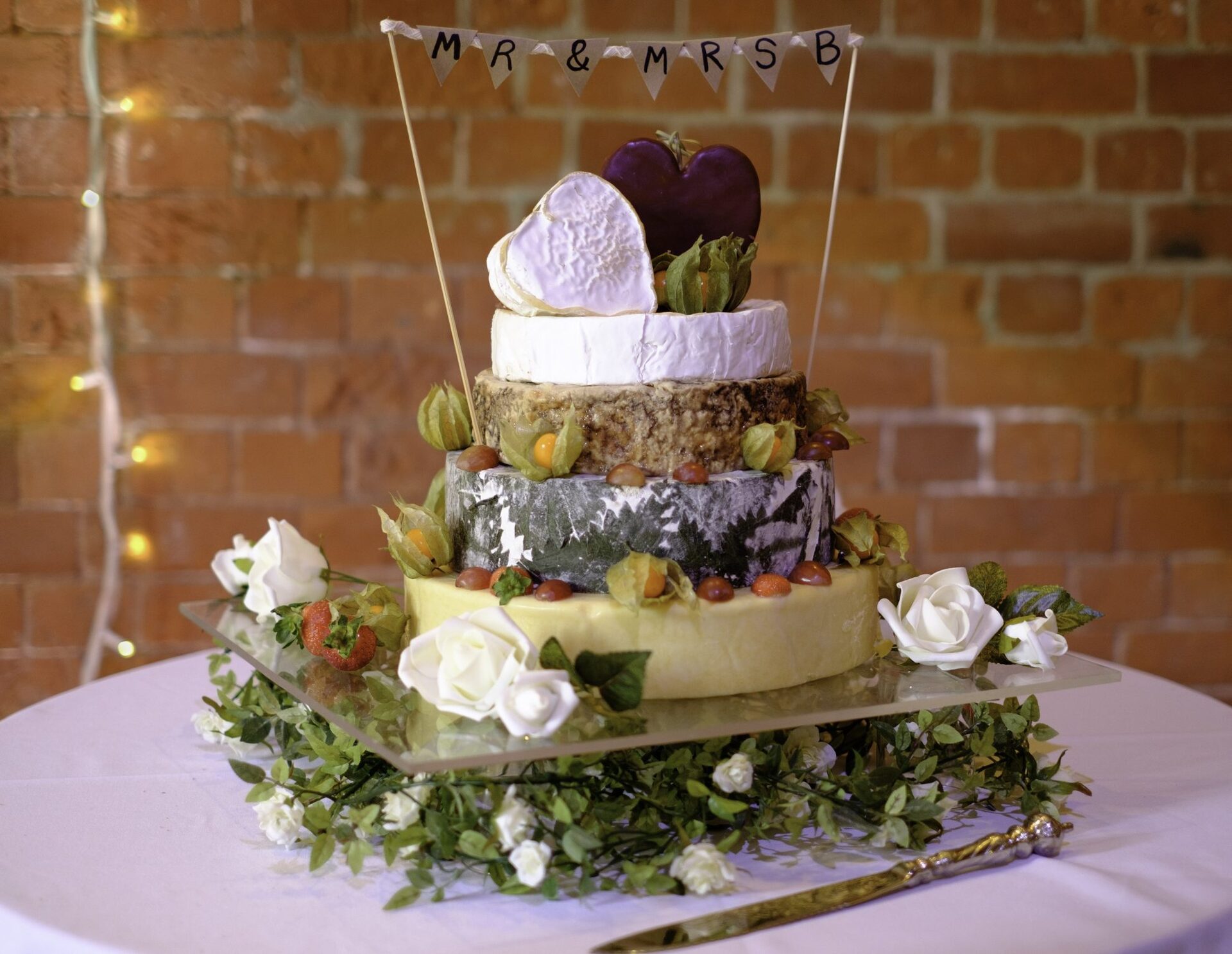 Cheese, please! Not everyone is a sweet tooth and this alternative wedding cake is the perfect crowd pleaser. Choose your favourites, whether it's smoked applewood, Wensleydale cranberry or a classic brie, and serve them up alongside a variety of crackers and relishes. Divine.
The macaroon tower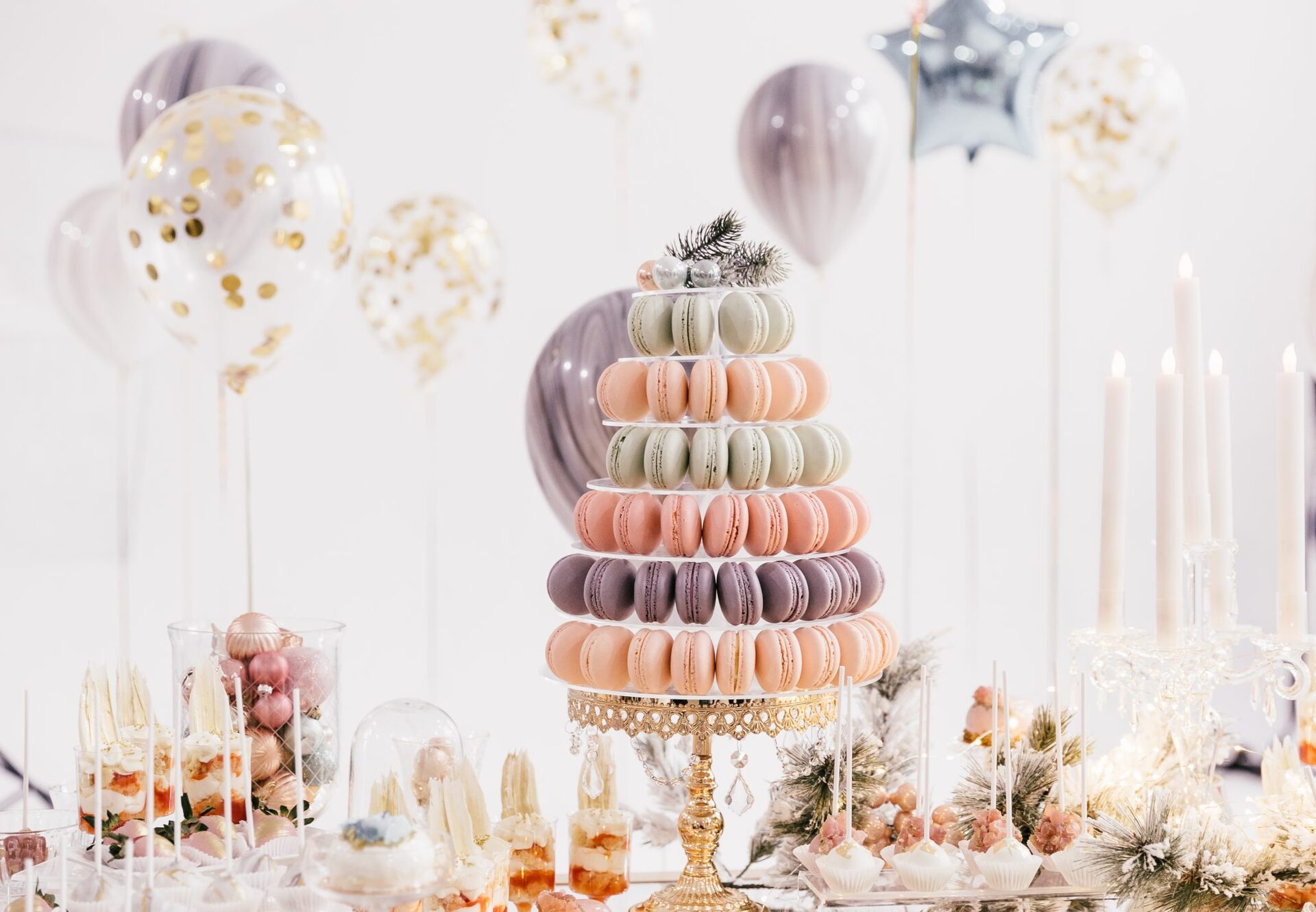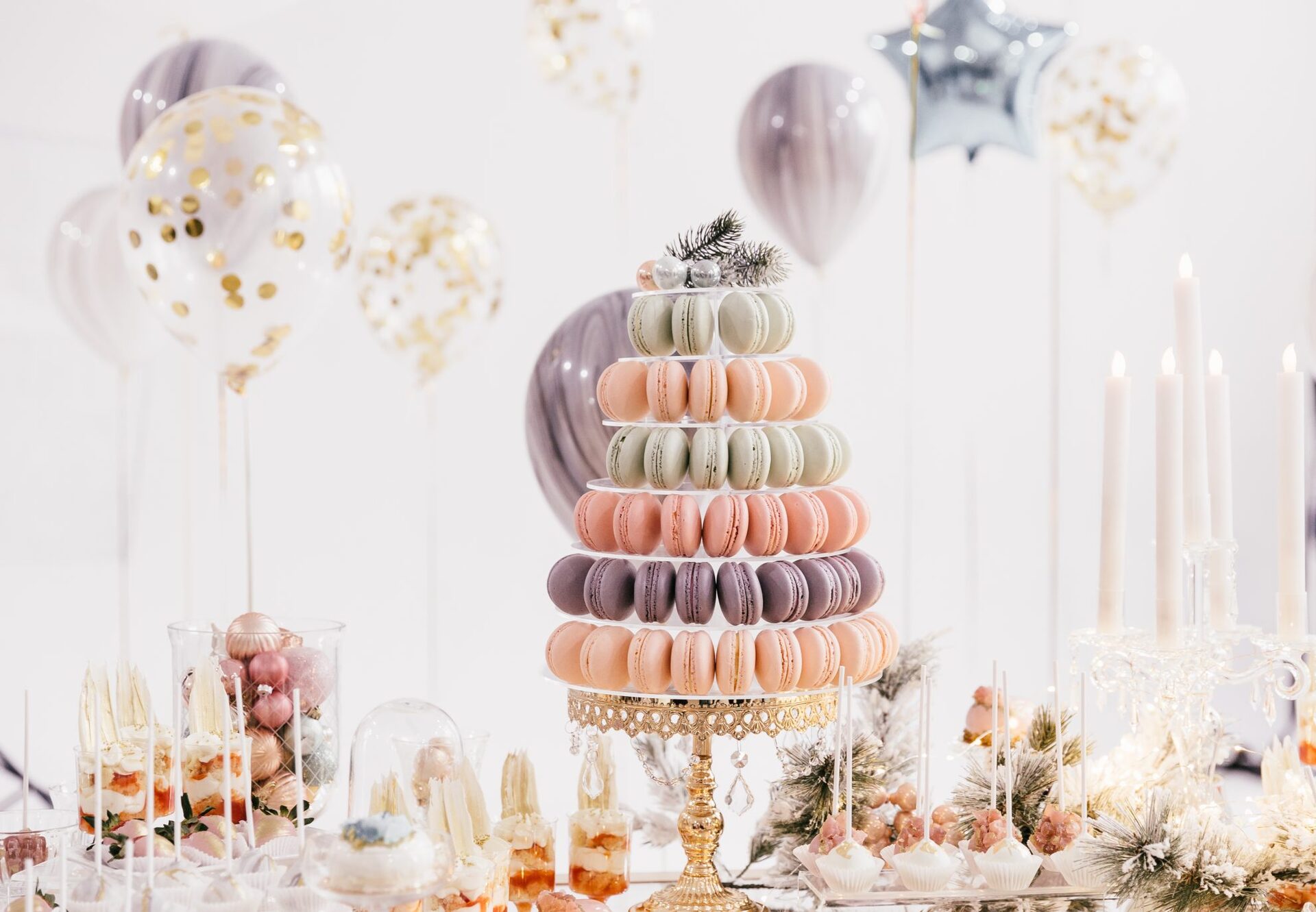 Want to treat your guests to something a little lighter than a giant slab of cake? Then you can't go wrong with these delicate French fancies. The creamy filling and delicate crunch will be a hit with your guests and you can go for a variety of colours. They're elegant, sophisticated and especially perfect if you're having a French-themed do.
The brownie stack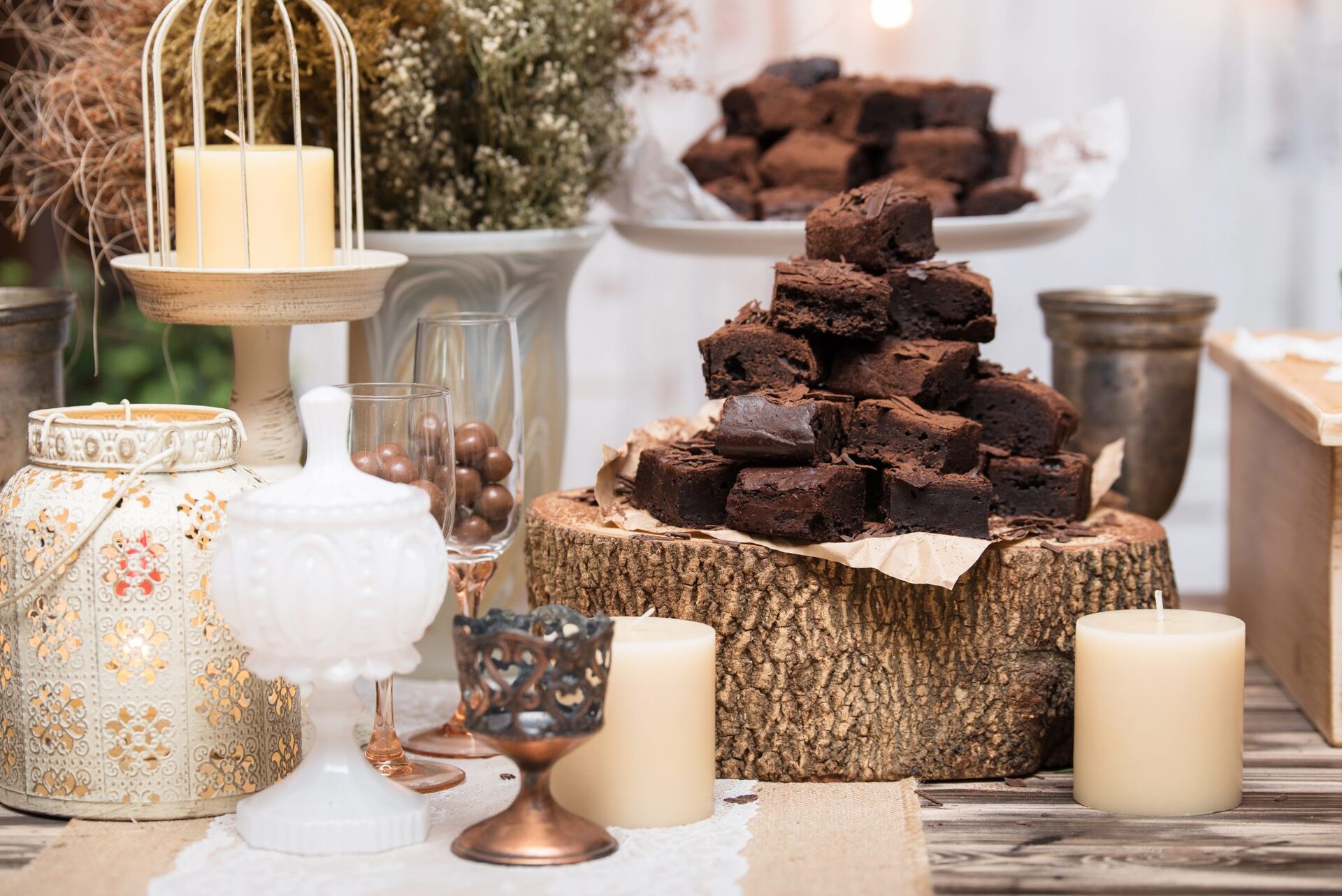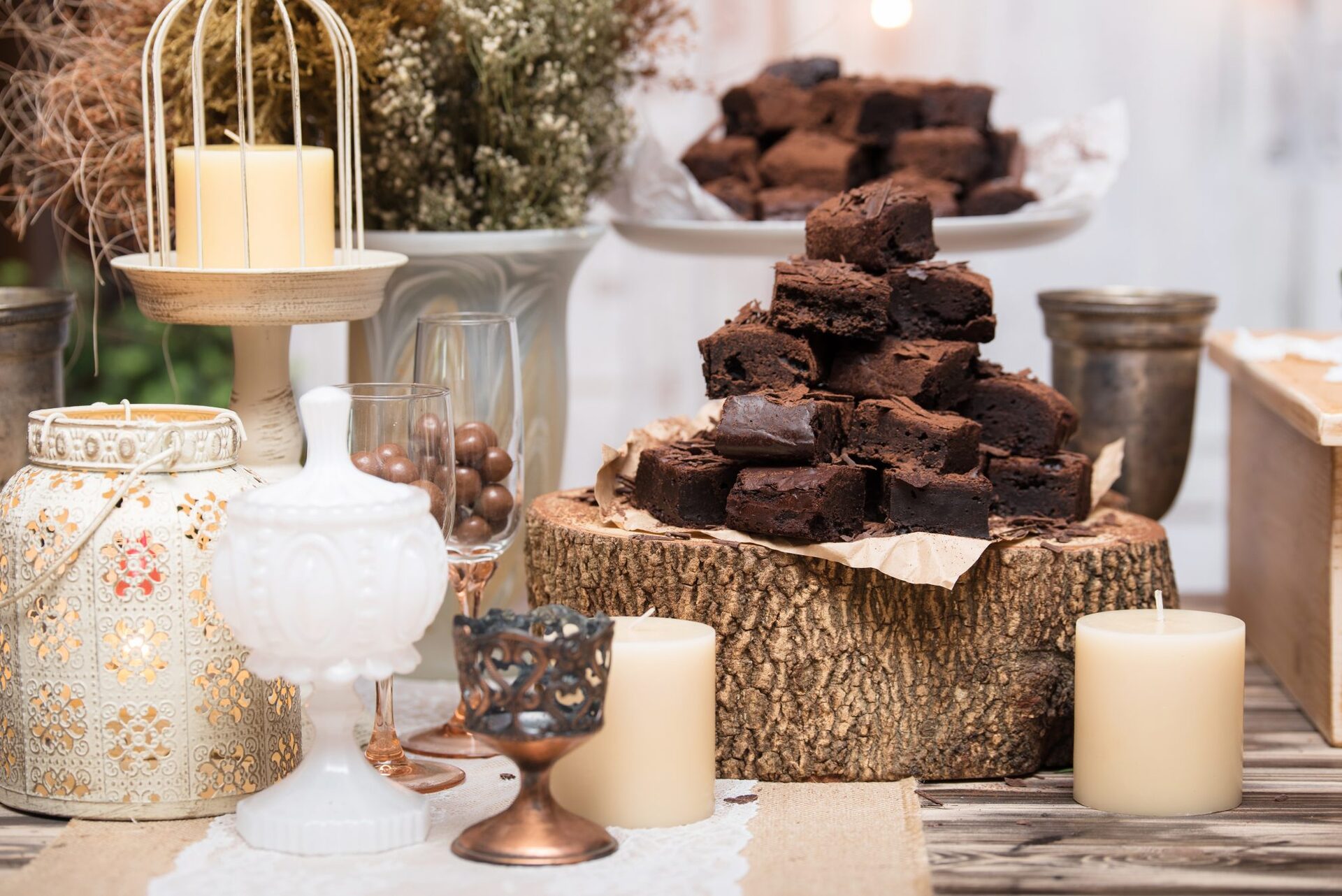 The perfect alternative wedding cake for chocolate lovers, what could be better – and more delicious – than a great, big stack of brownies? A little bit rough around the edges, this alternative wedding cake idea would work particularly well at a rustic-themed wedding, and you can run amok with flavours too. Salted caramel, anyone?
Cheesecake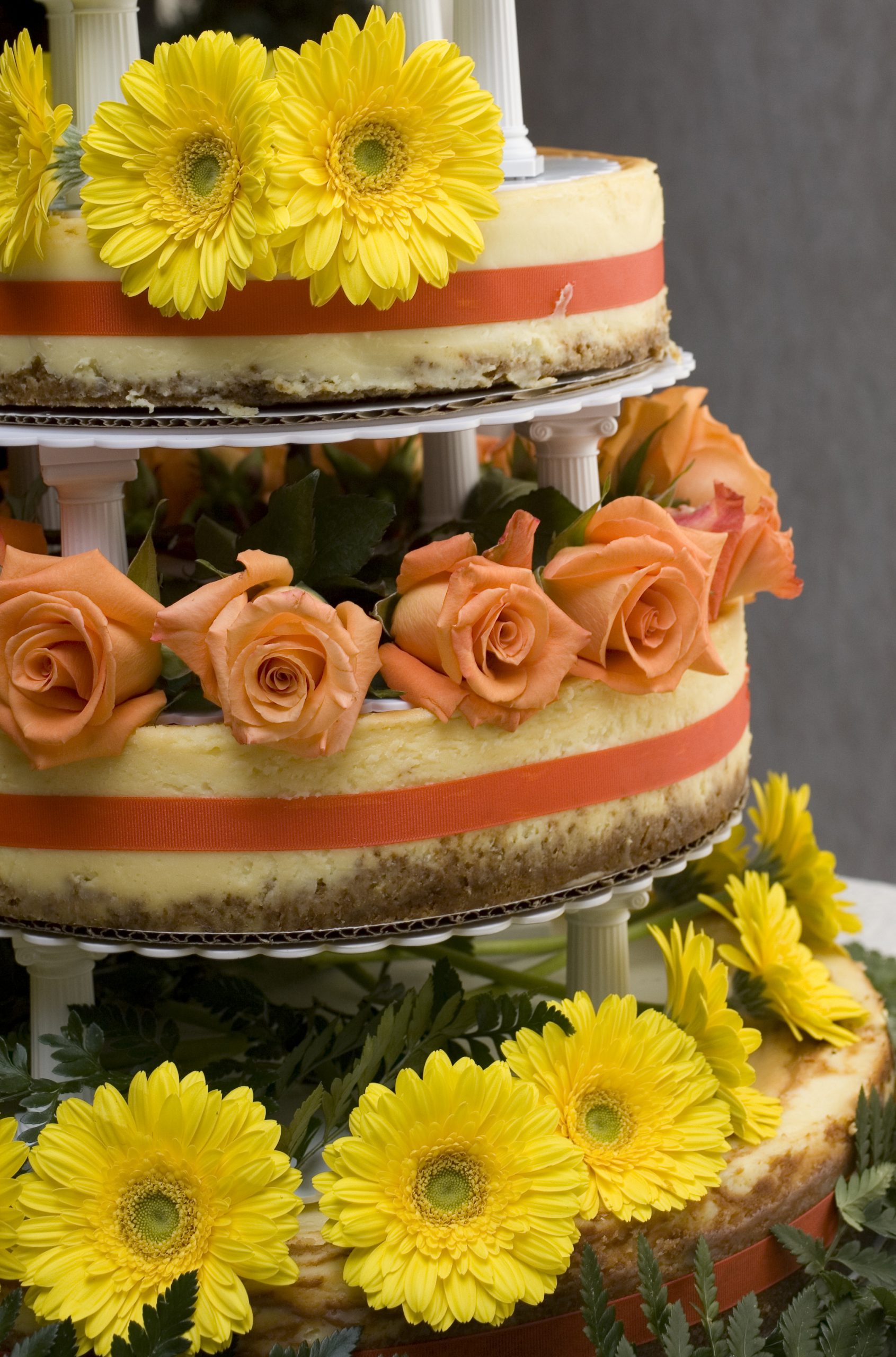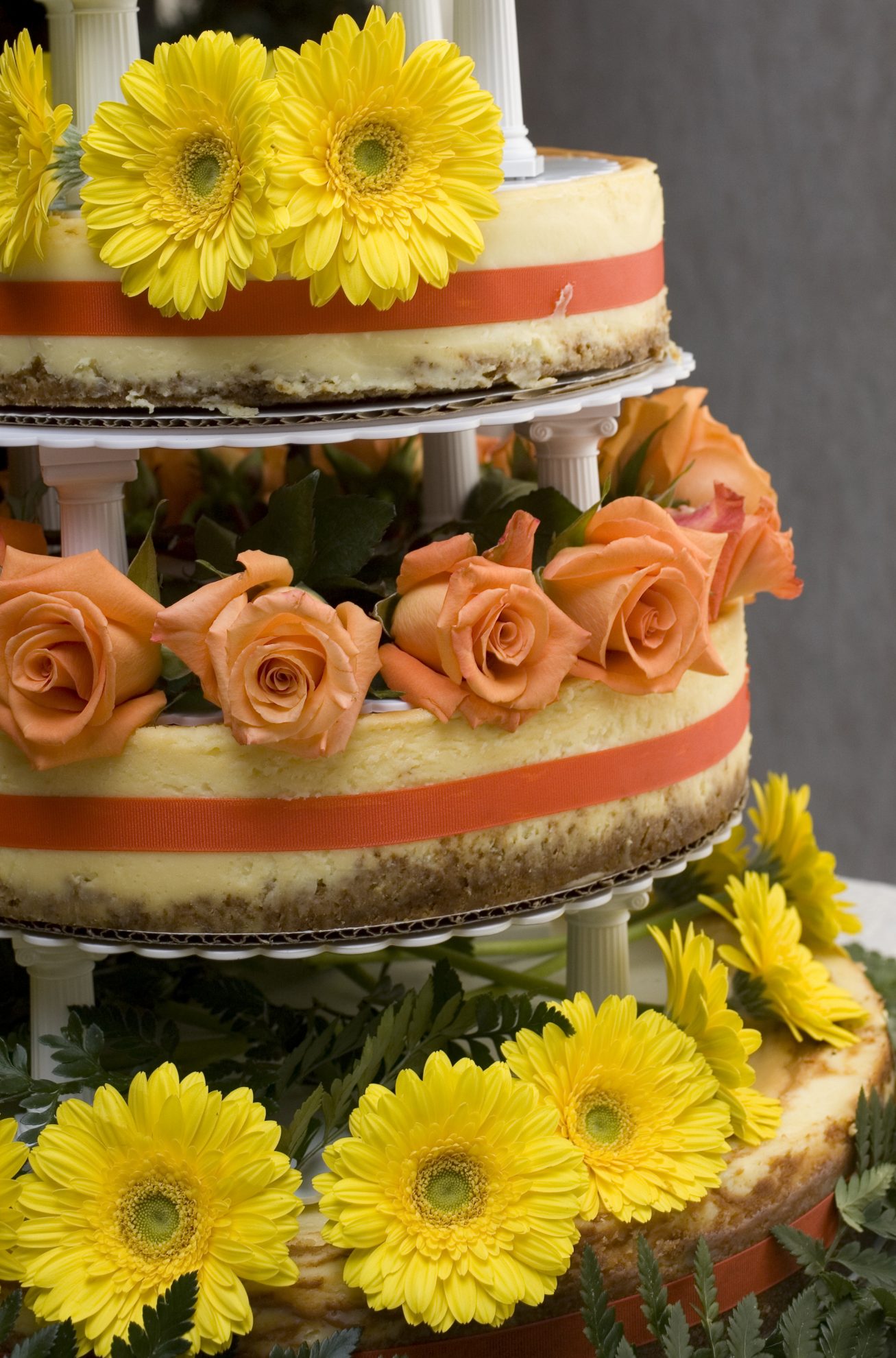 Always order cheesecake from the dessert menu? Then why not have it as your wedding cake? You can dedicate each tier to a different flavour to encompass all your favourites, whether it's lemon, raspberry and white chocolate, or Terry's Chocolate Orange, and if you're strapped for cash, you could serve it with ice cream and have it as your dessert.
The fruit plate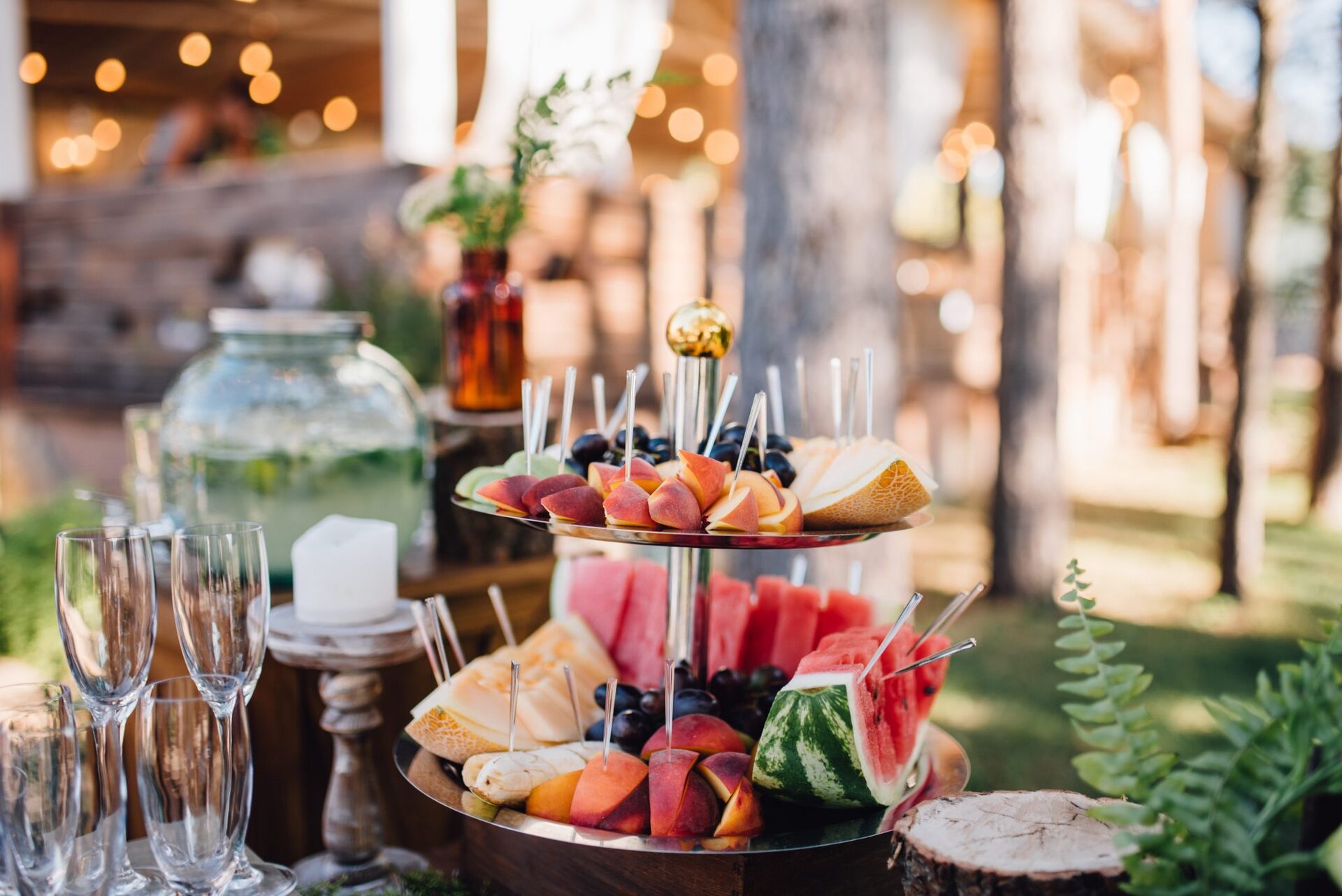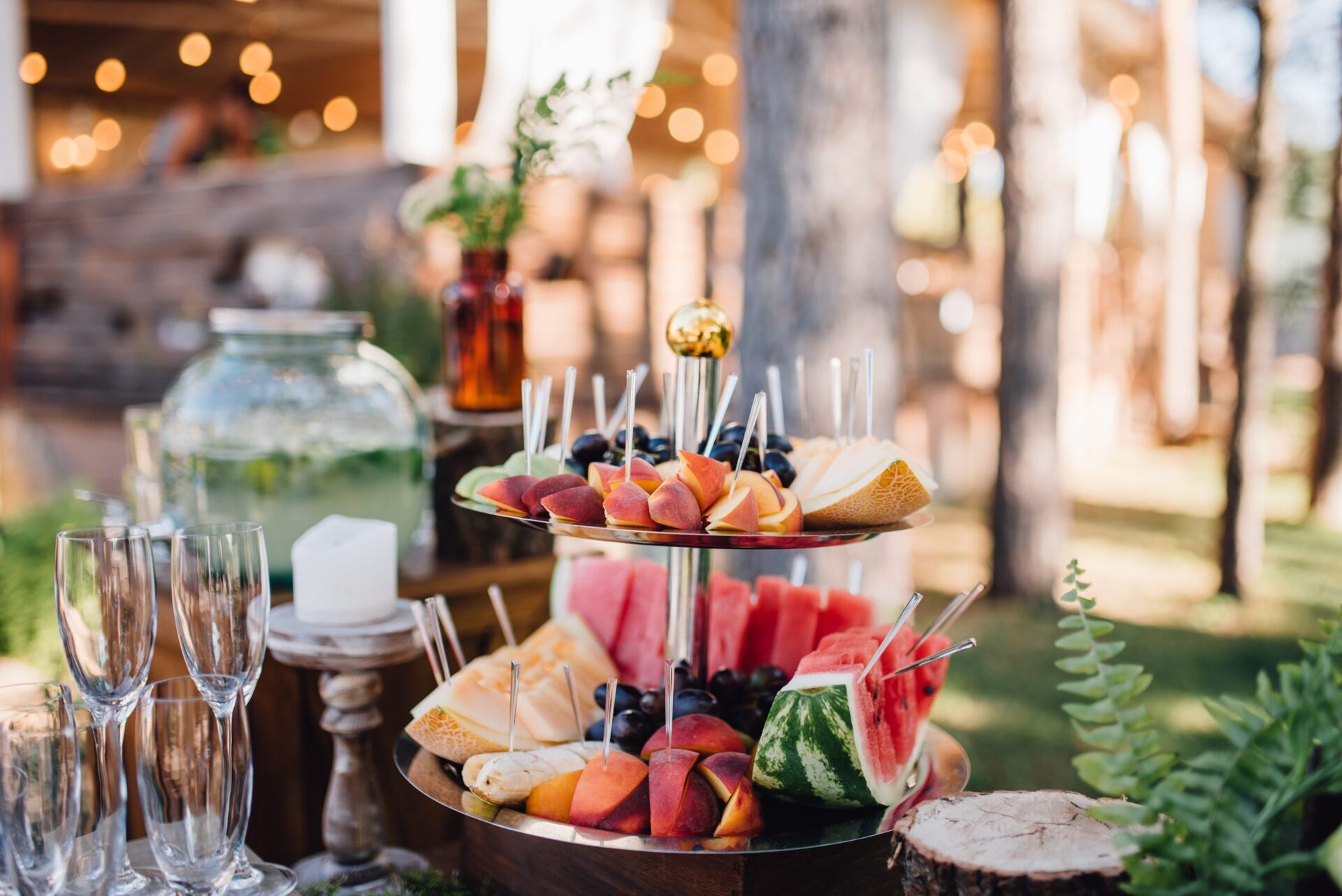 Your wedding day is no time to be health conscious but if you'd rather something subtly sweet as opposed to full sugar coma, a beautifully arranged fruit plate can be a good option. It's a much lighter option than a wedge of cake, and a good choice if you want your guests to hit the dancefloor after dinner, instead of nursing a food baby.
The pancake stack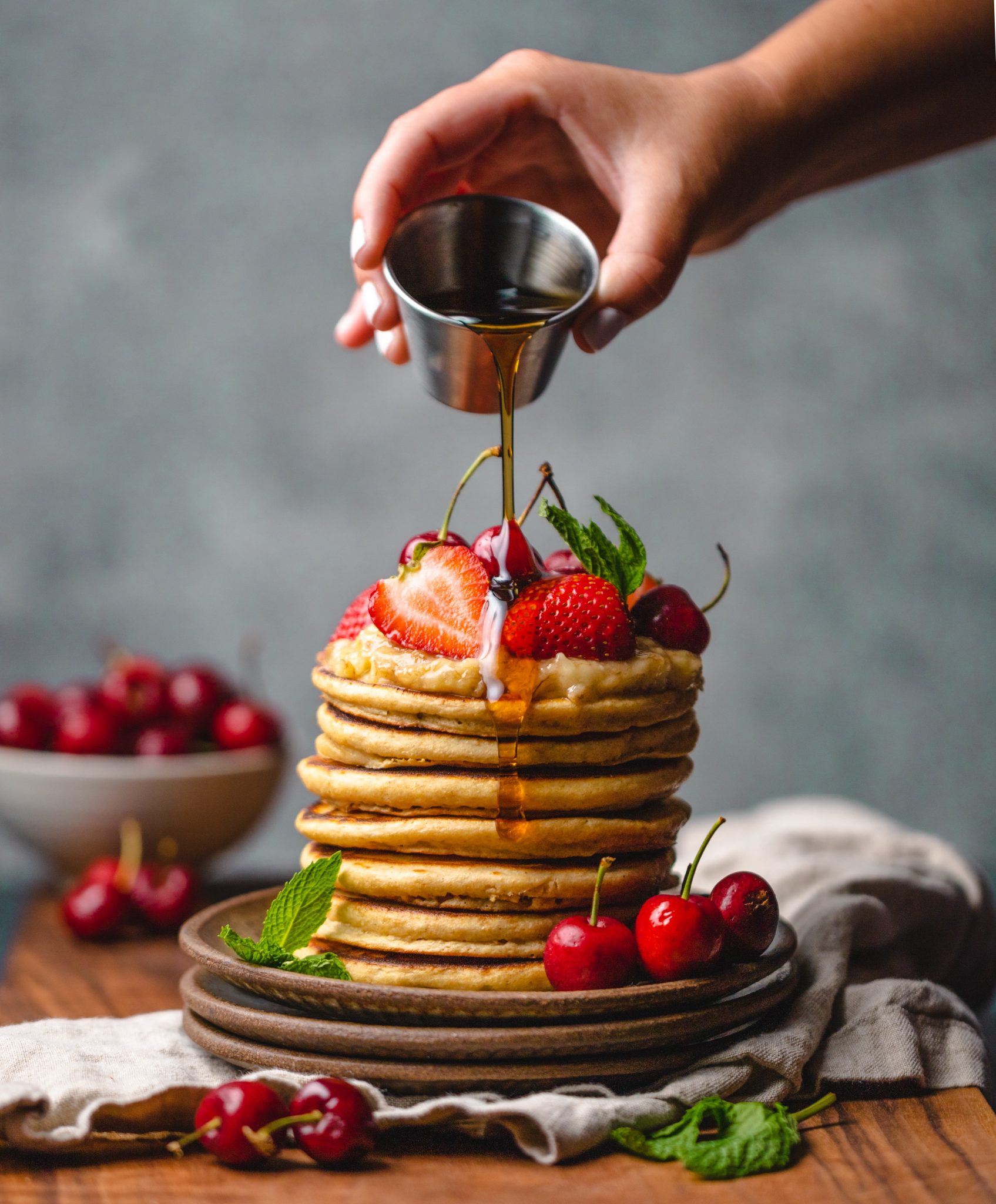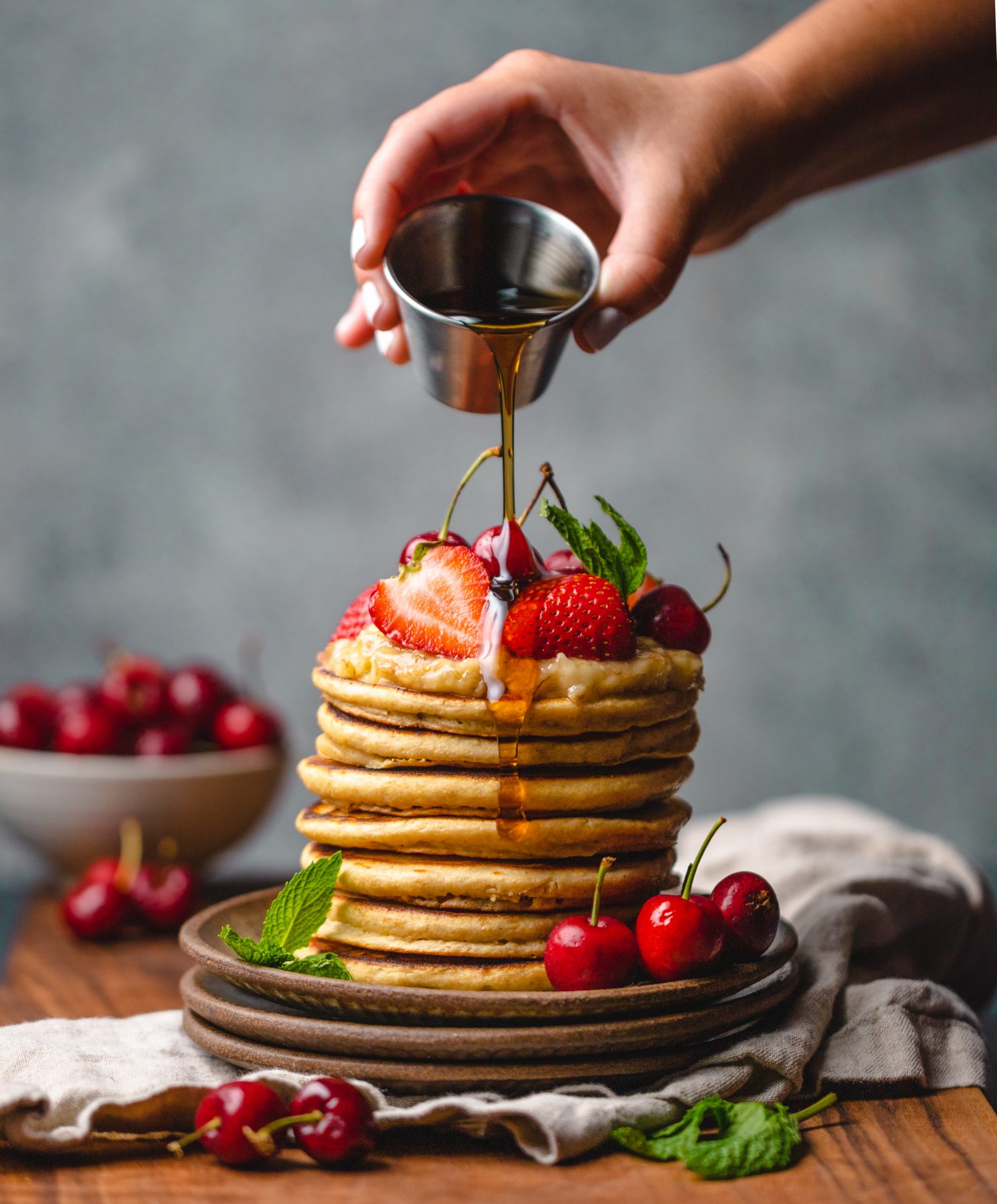 Are pancakes your favourite way to wake up in the morning? Do you love drizzling them with maple syrup and topping them with bacon? Pancakes may seem like an unusual choice for a wedding but they can be arranged in an insta-worthy stack – perfect for getting that 'cutting the cake shot' – they can be dished up with some ice cream as a dessert option, and you could set up a customisation station, so your guests can choose their own toppings. What's not to love?
The mini cake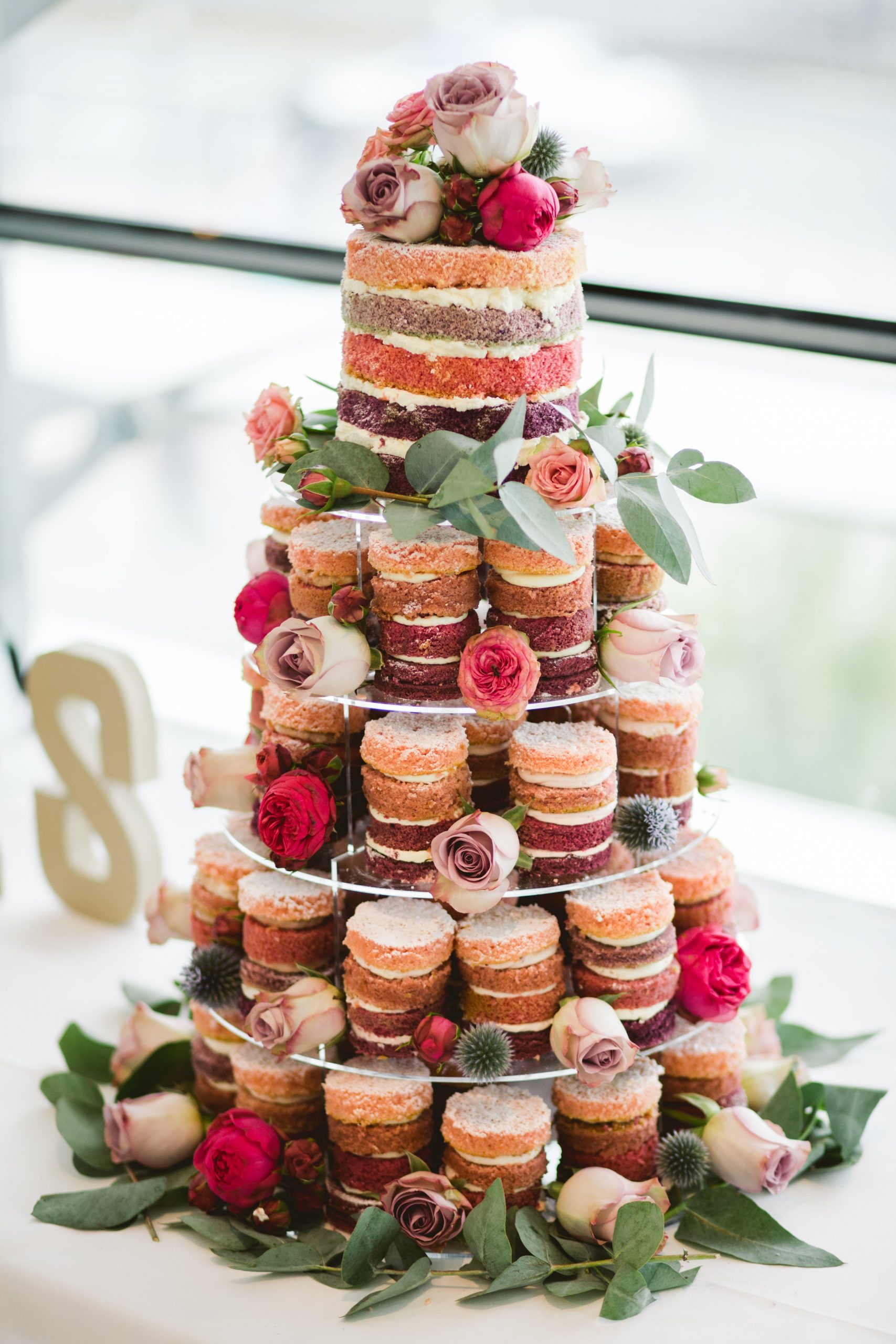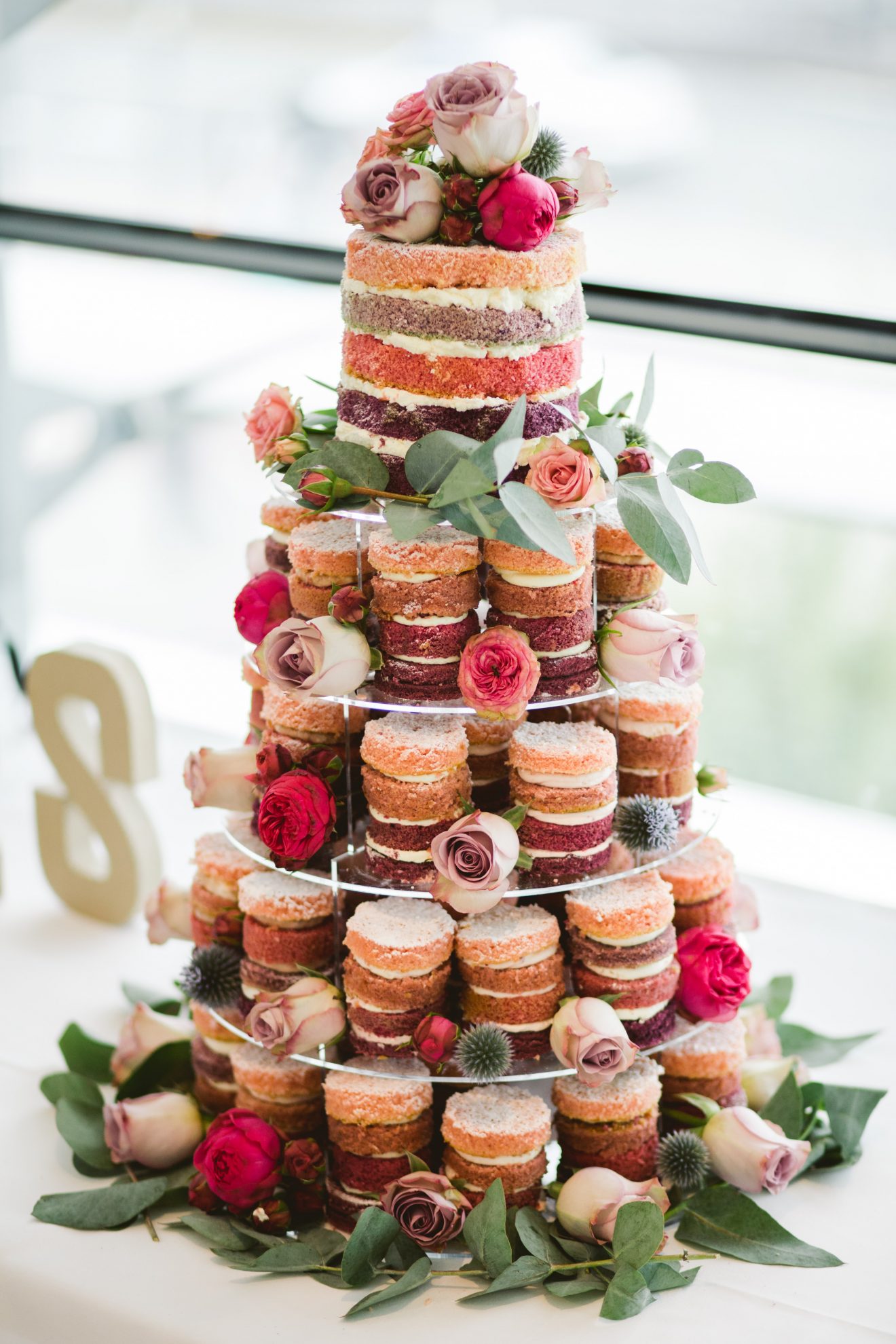 It's the same, but different! You can have your exact cake just not in it's usual form. Smaller versions of big cakes are in, and not only are they good for portion sizes, they're also a good choice if you want to add personalisation – think of it as an individual treat for each of your guests. This alternative wedding cake really comes into its own in the way it's displayed so be prepared to get creative.
Cake pops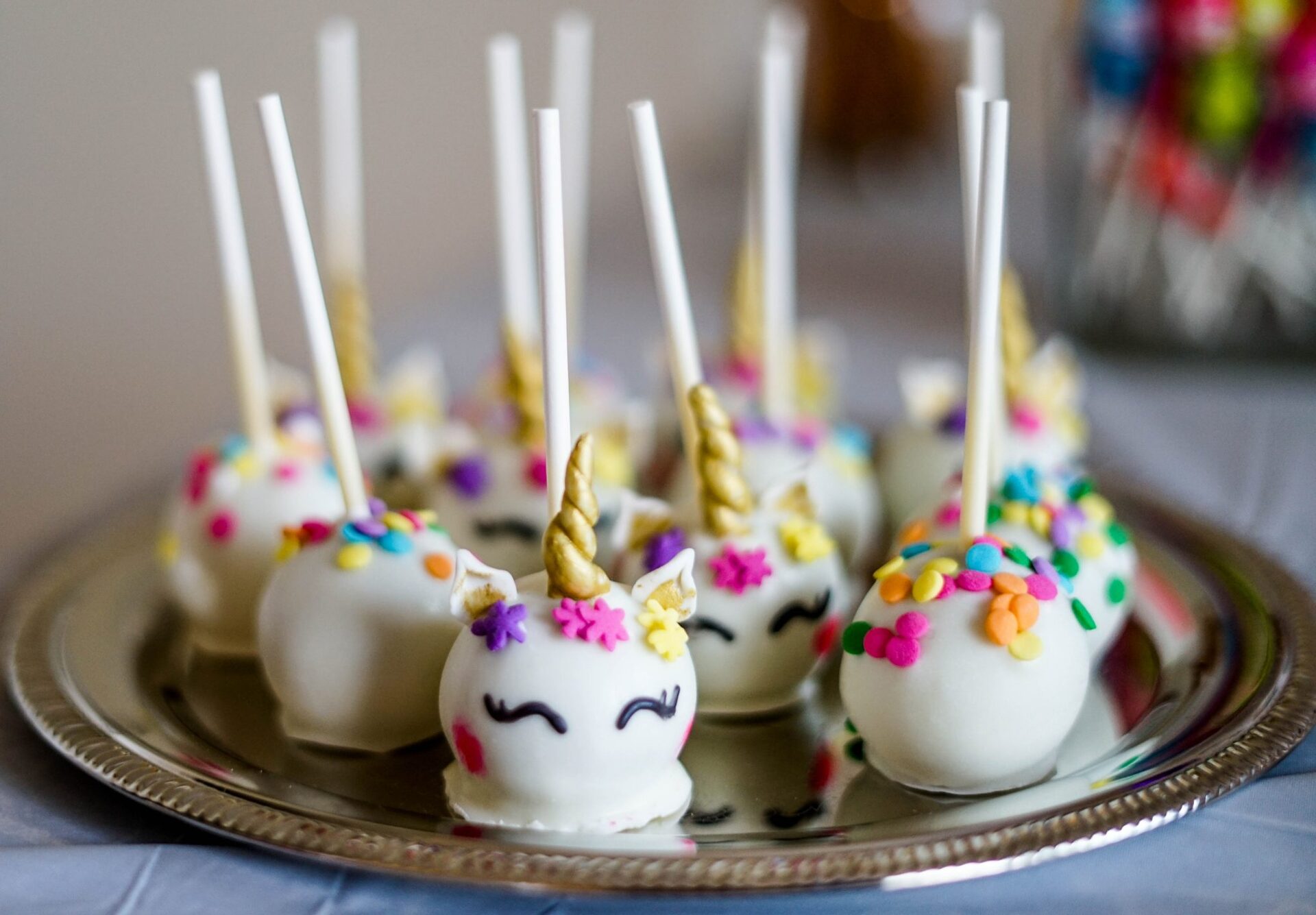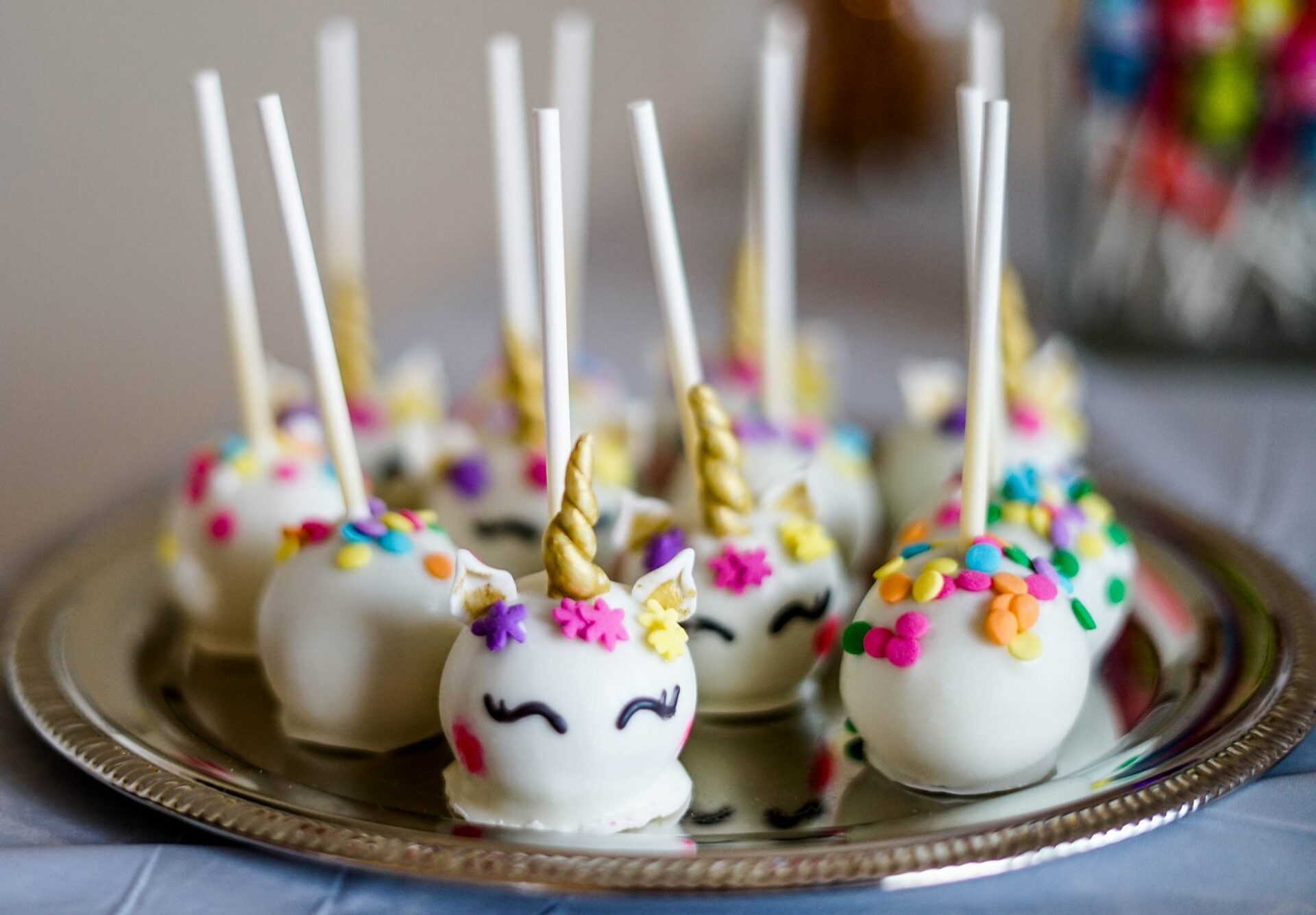 Bite-size, aesthetically pleasing and sure to be a real hit with the kids. What's not to love? Serve the upside down on a tray as above, upright in mason jars, or scattered around your sweet table.
How to plan your alternative wedding cake

Gather ideas
Good news – you'll find lots of inspiration online. Once you've settled on the kind of alternative wedding cake you'd like, scour hashtags on Instagram, scroll through Pinterest and scout out bakers skilled in creating similar. By doing some research, you'll really hone in on what you want. Now is a good time to think about colour palette too.
Consider your theme
You may love that slightly garish hot pink doughnut tower, but does it tie in with your elegant black tie wedding? Likewise, will that cheese cake fare well at an outdoor wedding if it's an abnormally hot day? Of course, when it comes to the overall look and feel of your big day, it's totally okay to break the rules a little if you want to, but be sure to consider the practicalities – nobody wants melted frosting or their wedding venue filled with the aroma of gone-off cheese.
Arm yourself with pics
It's one thing having the picture of your alternative wedding cake in your head and quite another trying to explain it to someone else. Descriptions are always open to interpretation, so when you consult with your baker, be sure to bring along plenty of pics. You don't need to have an image of the exact match. Instead, feel free to bring several pics that incorporate the different elements of what you want. It'll give your baker a much clearer picture of what you're after.
Looking for the perfect person to bake your wedding cake? Head to our directory of suppliers here.