From scenic sea views to city lights and idyllic countryside venues, check out our edit of the best wedding venues with a view in Ireland!
Have you ever thought about saying 'I do' on the coast taking in the sea breeze? Or what about a unique outdoor wedding underneath the trees? In today's edit, we've gathered the most scenic venues with beautiful backdrops in every type of location.
Whether it's a chic city wedding, a unique and cosy celebration or a charming castle in mind, you're sure to find something here that will provide you with that Insta-worthy wedding!


By The Sea…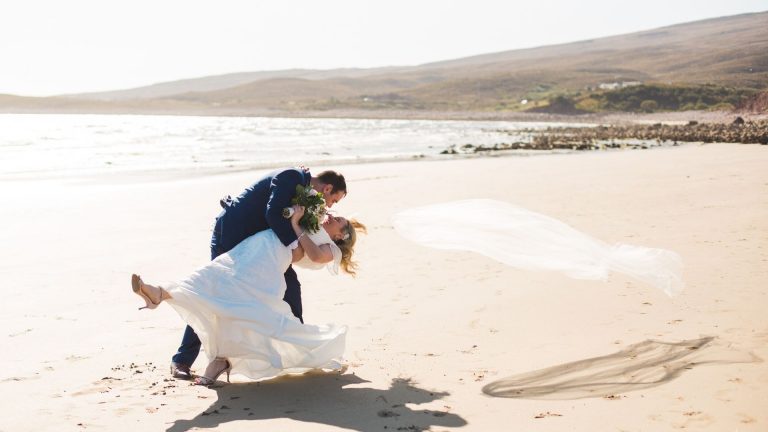 Watch the mist clear over the sea, feel the soft lawn underfoot as you make your way through the Victorian causeway to the beach from Mulranny Park Hotel. The award-winning four star hotel offers a unique landscape where sea, mountains and sky merge together for an all-around breathtaking view.
Find out more about Mulranny Park Hotel HERE!
Hotel Doolin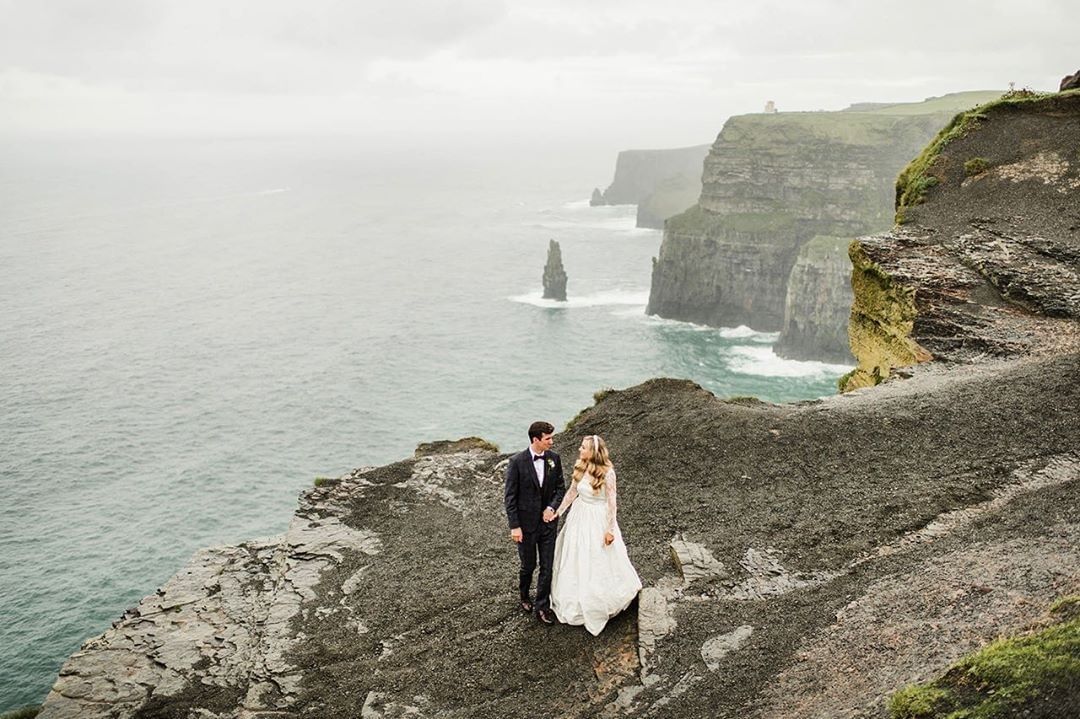 Not quite on the beach, but just a stones throw away from the iconic Cliffs of Moher, Hotel Doolin is a picturesque wedding venue location with a dramatic backdrop. Choose to have your ceremony cliffside or in Eco Barn all with the gorgeous backdrop of the Wild Atlantic Way.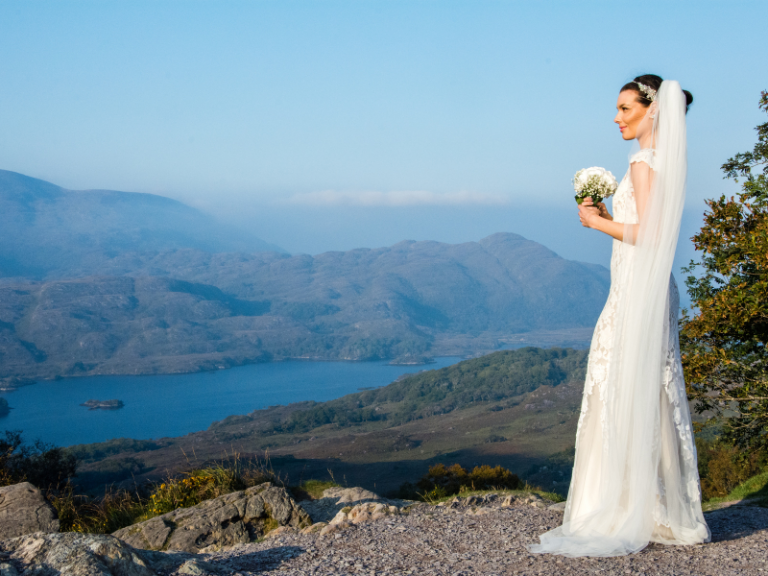 Nestled in one of the most atmospheric spots on the Wild Atlantic Way, Kenmare Bay Hotel is known as a leading venue in Kerry and Cork and offers a romantic haven of lush scenery and vibrant views. It is the ideal location for those all-important wedding photos with the magnificent setting of the banqueting suite, overlooking the majestic Kerry mountains.
Find out more about Kenmare Bay Hotel HERE!
Charming Castles…
Lough Eske Castle is located just outside Donegal Town on a beautiful lakeside estate surrounded by the fabled Blue Stack Mountains where our real life couple Meggie and Glenn spent their dream day. With stunning views amidst 43 acres of unspoilt woodlands, providing you with a spectacular and unique backdrop making it the ideal venue for your fairytale wedding.
Find out more about Lough Eske Castle HERE!
Castle Leslie Estate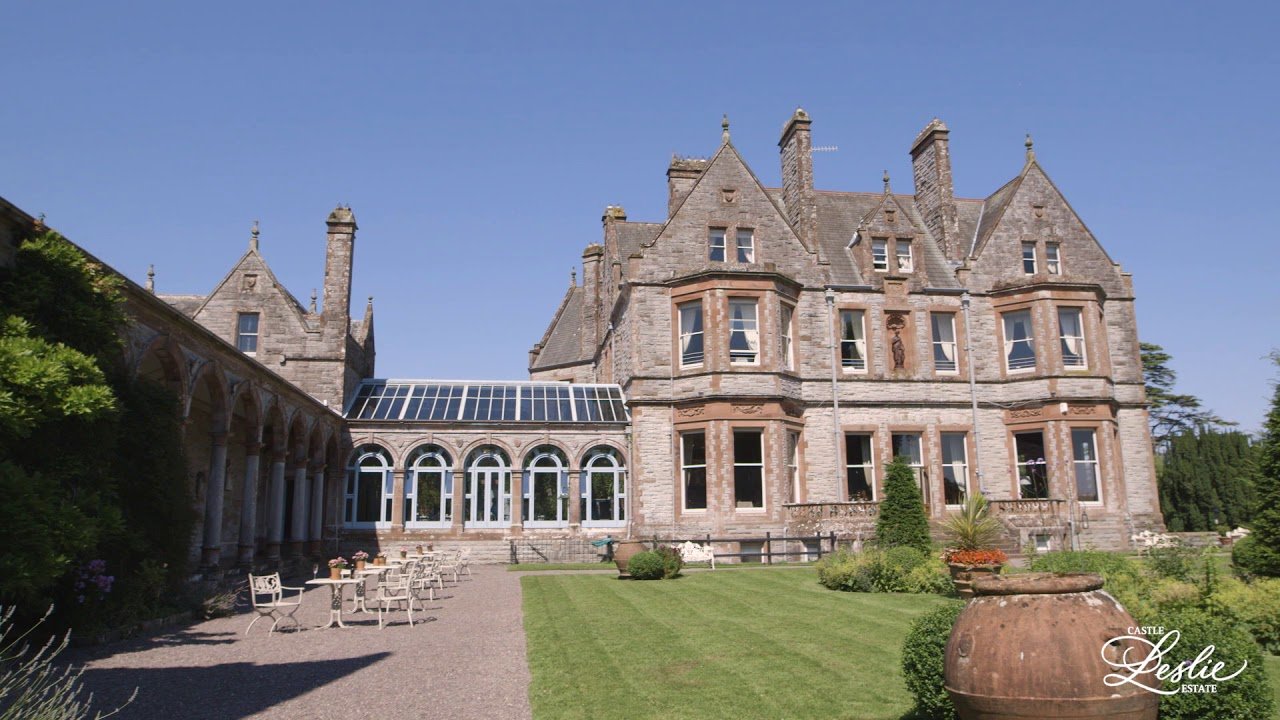 Nestled on 1,000 acres of undulating Irish countryside, dotted with ancient woodlands and glittering lakes, Castle Leslie is a stunningly beautiful secluded estate in Monaghan only 80 minutes from Dublin and 60 minutes from Belfast. A truly private rural escape, it is a magical setting for any wedding celebration.
Overlooking the ancient landscape of the Ring of Gullion, Mourne and Cooley Mountains, is Killeavy Castle which is where our real life couple Sarah and Dermot spent their special day. The walled garden and surrounding woodlands provide a spectacular backdrop in which to capture your romantic photography, creating memories to last a lifetime.
Find out more about Killeavy Castle HERE!
County Houses…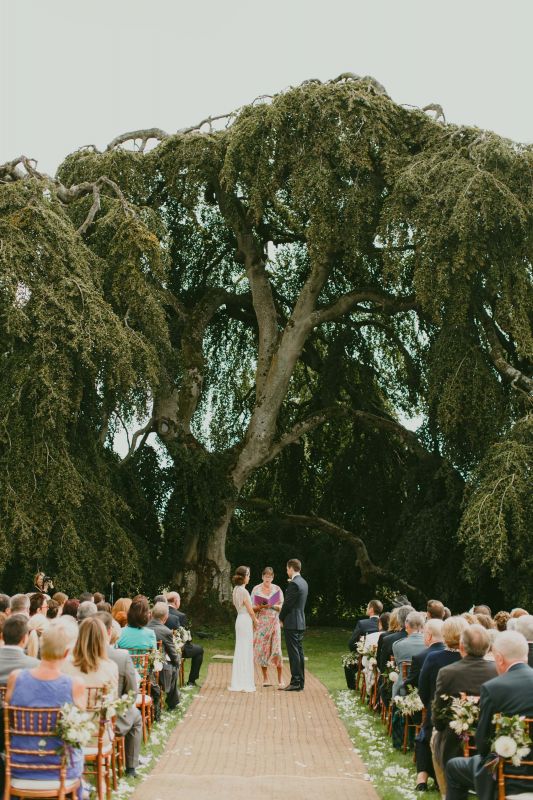 Visualize your dream day in this bold and elegant venue with your guests arriving through the long winding avenue of mature trees, leading them to their first view of this impressive Georgian house. Situated only 30 minutes from Dublin, Bellinter House is renowned as one of the most popular wedding venues in Ireland for its unique character and rustic charm.
Find out more about Bellinter House HERE!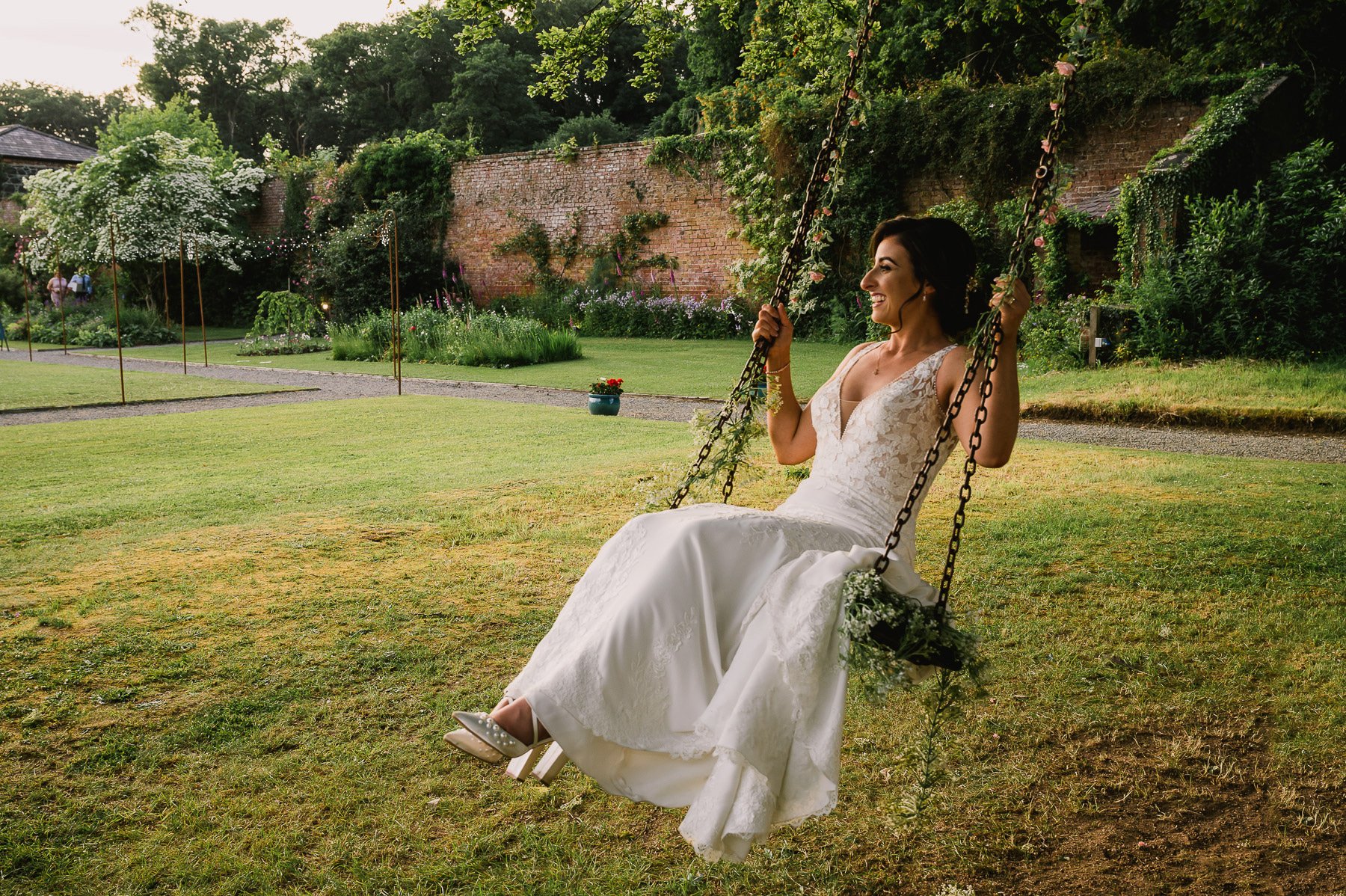 Ballyscullion Park is a breathtaking wedding venue just a short distance from Belfast in Magherafelt and is among the most romantic and magical wedding venues in Ireland where our real life couple Catherine and Gregory spent their special day. Picture your gorgeous marquee wedding set in the beautiful, landscaped grounds at the private historic stately home.
Find out more about Ballyscullion Park HERE!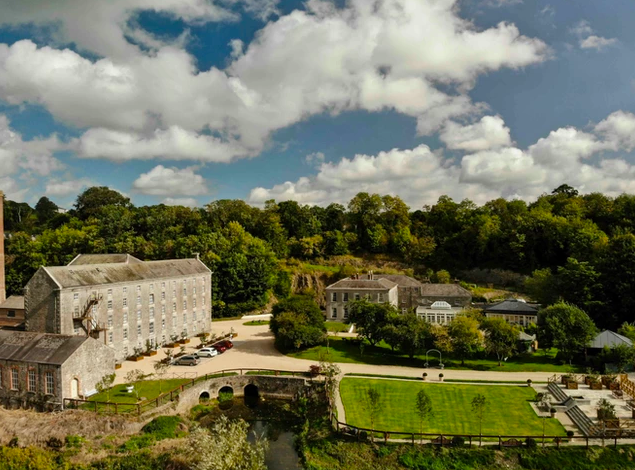 The Millhouse offers couples alternative weddings in their Georgian Manor House venue, with a choice of beautiful indoor and outdoor spaces set on the banks of River Boyne, Co. Meath. Say 'I do' in their dramatic mill ceremony room or in the outside orchard on the riverside garden, both providing gorgeous backdrops for wedding photographs!
Find out more about The Millhouse HERE!
Unique Venues…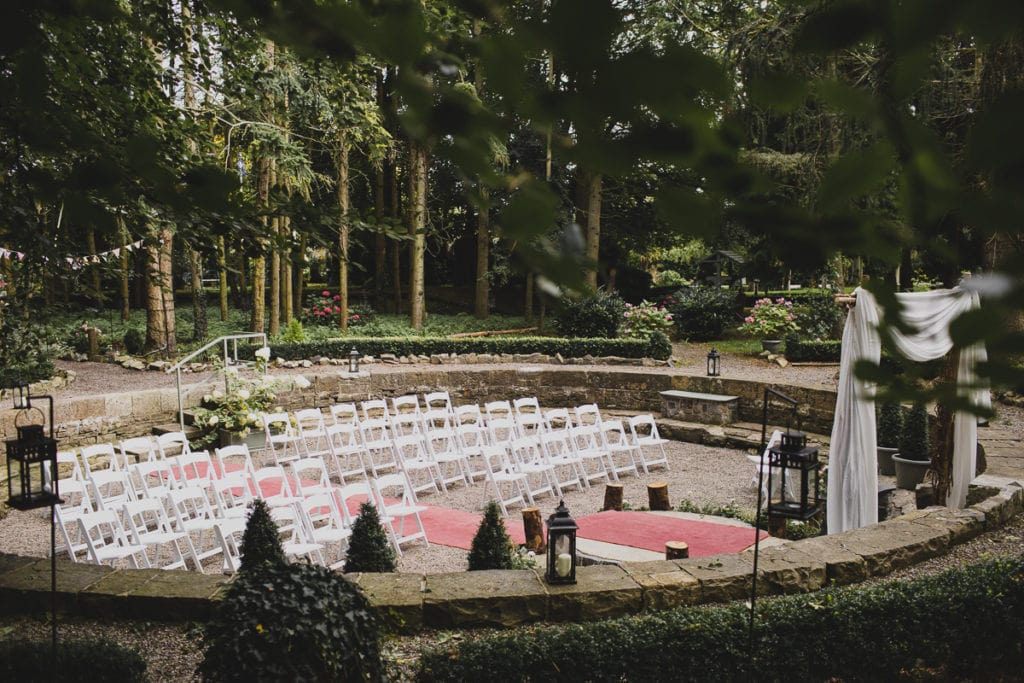 If you're looking for something marvelous and mysterious, The Station House Hotel in Co. Meath is home to a secret ceremony spot you won't find anywhere else. This location is host to an old train turntable which still stands today nestled among trees hidden away in the enchanted woodlands – how romantic!
Find out more about Station House HERE!
Drenagh Estate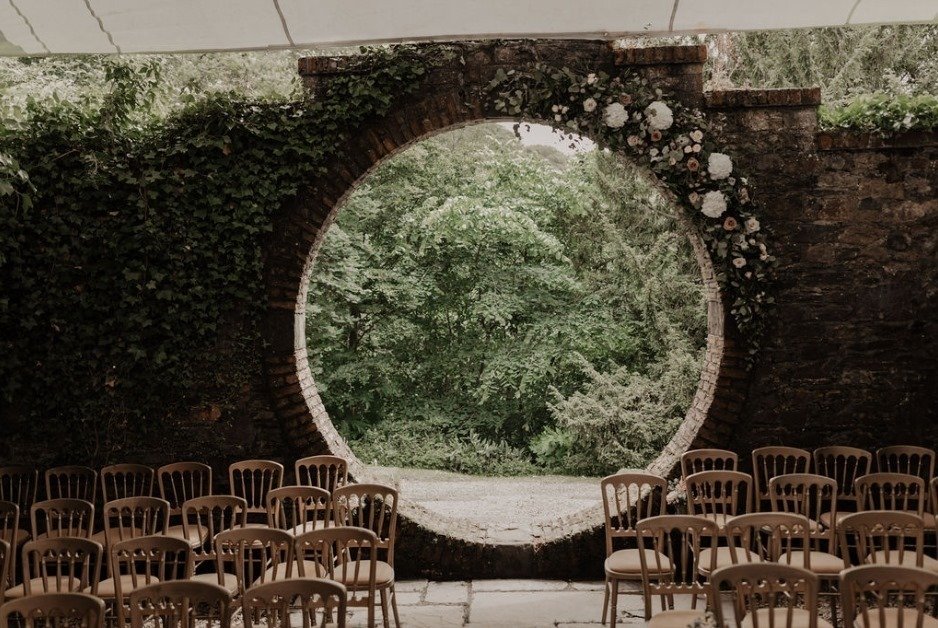 Drenagh Estate in Co. Derry is home to the mesmerizing ceremony spot known as 'The Moon Garden'. This unique Victorian garden with its beautiful white wisteria in summer, is the perfect setting for couples looking to get back to nature and have a unique day filled with romance.
Killruddery House & Gardens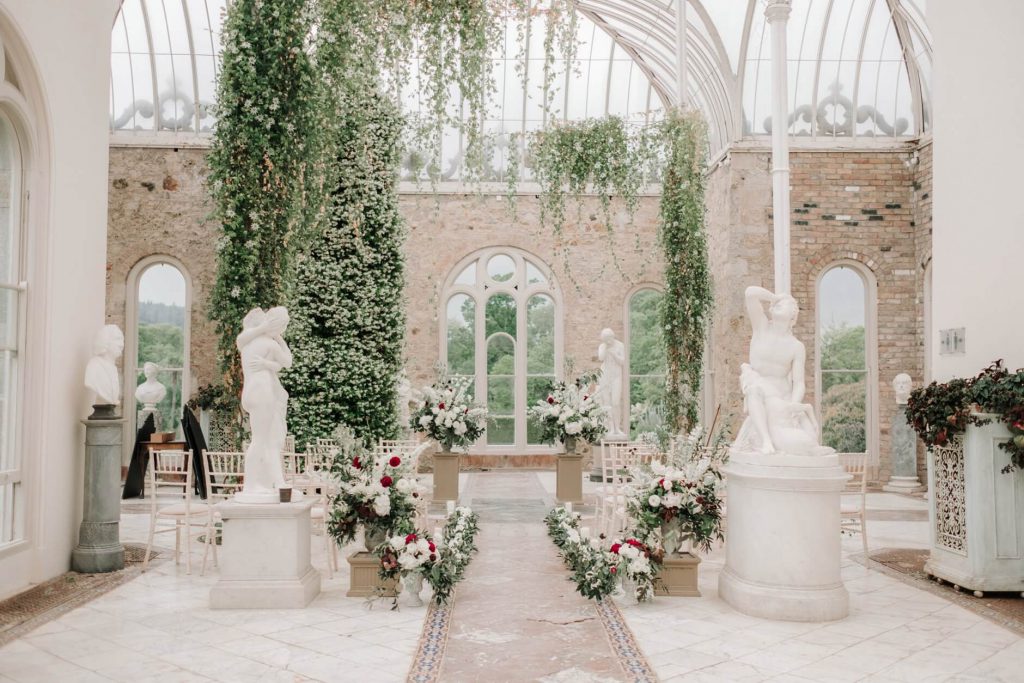 The Orangery at Kilruddery House in Co. Wicklow hosts one of the most charming and aesthetically pleasing ceremony spots you could ever imagine! Light and airy with a glass ceiling and beautiful ornate detailing, this space is a real showstopper. Killruddery also offers a choice of outdoor ceremony spaces, including the farmyard at the Grain Store filled with natural beauty and more charming backdrops.
City Chic…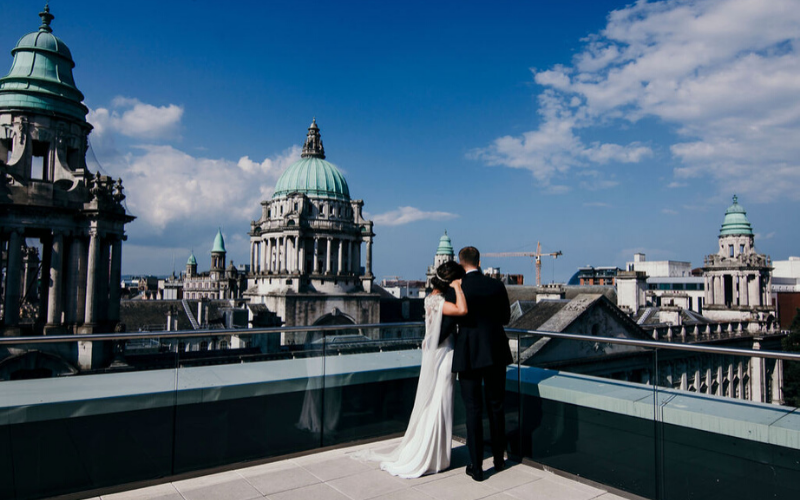 Located in the heart of Belfast City Centre, Ten Square Hotel is the perfect venue for your wedding day. It is an idyllic backdrop to capture the first moments of your new life together with pictures taken among the gardens of majestic City Hall or around the historic Belfast landmarks.
Find out more about Ten Square Hotel HERE!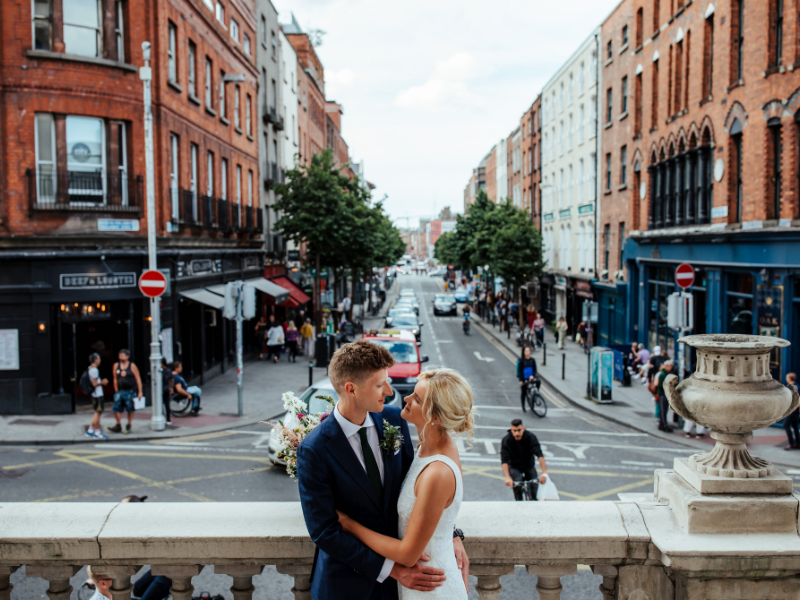 Start your new chapter in the iconic Dublin City Hall, which mixes grandeur with glamour for a romantic and chic ceremony. The historic architectural design gives it an edgy and contemporary feel and makes it the perfect backdrop for those all-important wedding photos!
Find out more about Dublin City Hall HERE!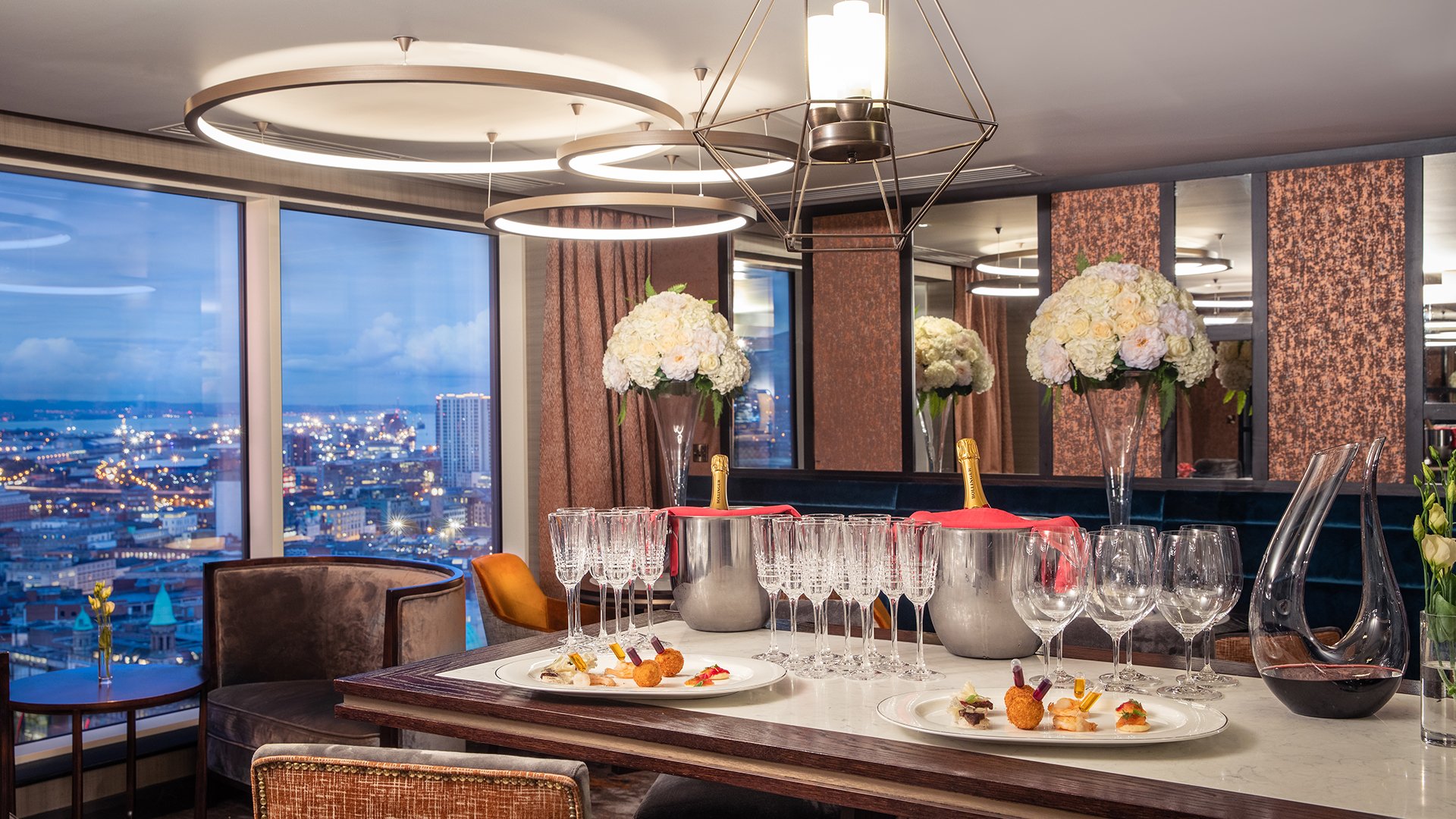 If you're on the hunt for a stylish, modern and sophisticated venue, Grand Central Hotel has it all. Located in the heart of Belfast's historic Linen Quarter, this venue gives you vintage yet contemporary vibes, making for a super chic and stylish wedding location.
Find out more about Grand Central Hotel HERE!
*GET DISCOUNTED TICKETS TO THE WEDDING JOURNAL SHOW ONLINE NOW*
Sign up to our newsletter to get all the latest from The Wedding Journal! Join Here>>>>http://eepurl.com/ck9vLb