The Prime Minister and his fiancee Carrie Symonds are reported to be planning their wedding next summer after sending out save-the-date cards to family and friends.
According to The Sun, Boris Johnson plans to marry his fiancee in July 2022 — making him only the second British Prime Minister to wed in office.
There has been speculation that the prime minister's Buckinghamshire residence, Chequers, could host the wedding, although another possibility is the Port Lympne safari park in Kent, as Carrie Symonds works for the Aspinall Foundation, the conservation charity that runs the zoo.
The couple could even marry in Italy where Carrie has relatives.
RELATED TO: How to avoid a save the date disaster
The big day, reportedly set for Saturday, July 30, 2022, would be the third for Boris, whose private life has been notoriously turbulent.
He is also thought to be the first PM to divorce in office since Augustus FitzRoy, the 3rd Duke of Grafton who left his first wife Anne in 1769 with the help of an act of Parliament.
Boris tied the knot with his first wife Allegra Mostyn-Owen in 1987, but their marriage was annulled in 1993, the same year he married Marina Wheeler. While the couple had four children, they separated in 2018 and formally divorced weeks before news emerged of the engagement to Carrie.
RELATED TO: Wedding Stationery & Flower Inspiration
Boris and Carrie were the first unmarried couple to live in Downing Street, moving there in July 2019, and the Prime Minister is reported to have proposed on holiday on the Caribbean island of Mustique, although a parliamentary standards probe has since been announced into the funding of the 10-day break.
The couple's son, Wilfred Lawrie Nicholas Johnson, was born in April 2020 and christened at Westminster Cathedral in September – could the famous London church be a contender for the wedding?
Meanwhile, while Mr Johnson's own country house in Henley, Oxfordfordshire, might be a suitable venue for the reception, it was recently rented out.
Another option might be 10 Downing Street itself, which is well furnished with spacious state rooms and a large garden that could house hundreds of guests.
Save the date cards
If you want to give your guests the heads-up about your wedding, but it's too early to send out invitations, emulate Boris and get in early with your save the date cards.
We love this gorgeous 'Calligraphic' floral card from the Vintage Signature Collection by Eden Stationery in Newtownards – pretty, but also up-to-date with its botanical look.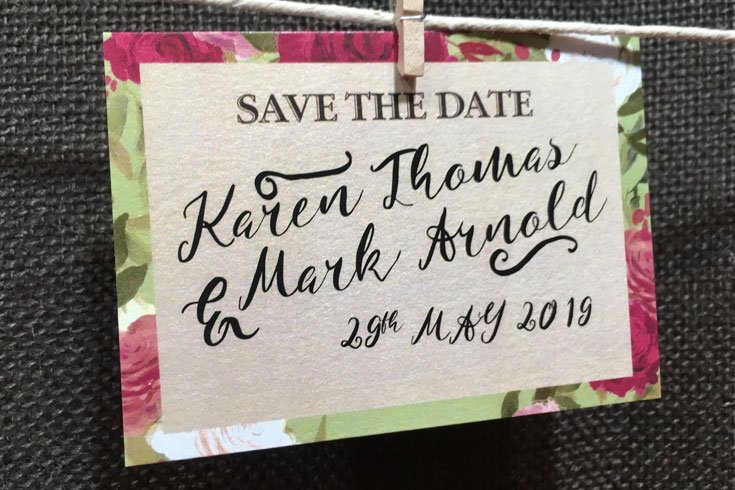 The Invite Hub in Kerry says Save the Date cards are not only useful for letting friends and family know what weekend they should reserve ahead of choosing your venue, but they're a great way to give a new style a test run if you can't decide between  rustic, vintage or simple and elegant wedding stationery.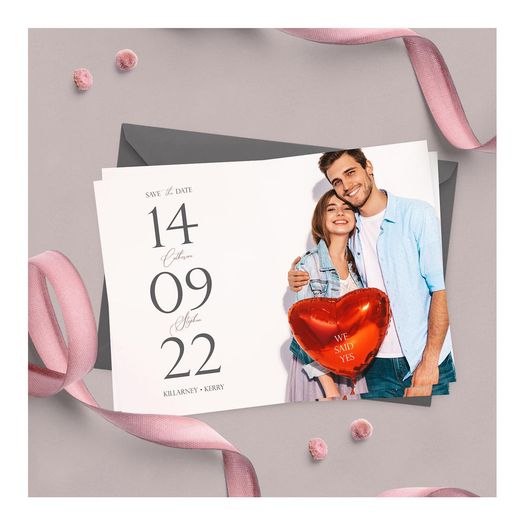 More gorgeously coloured botanicals, this time from Darling Stationery in Ballymena – this card will definitely get a second look.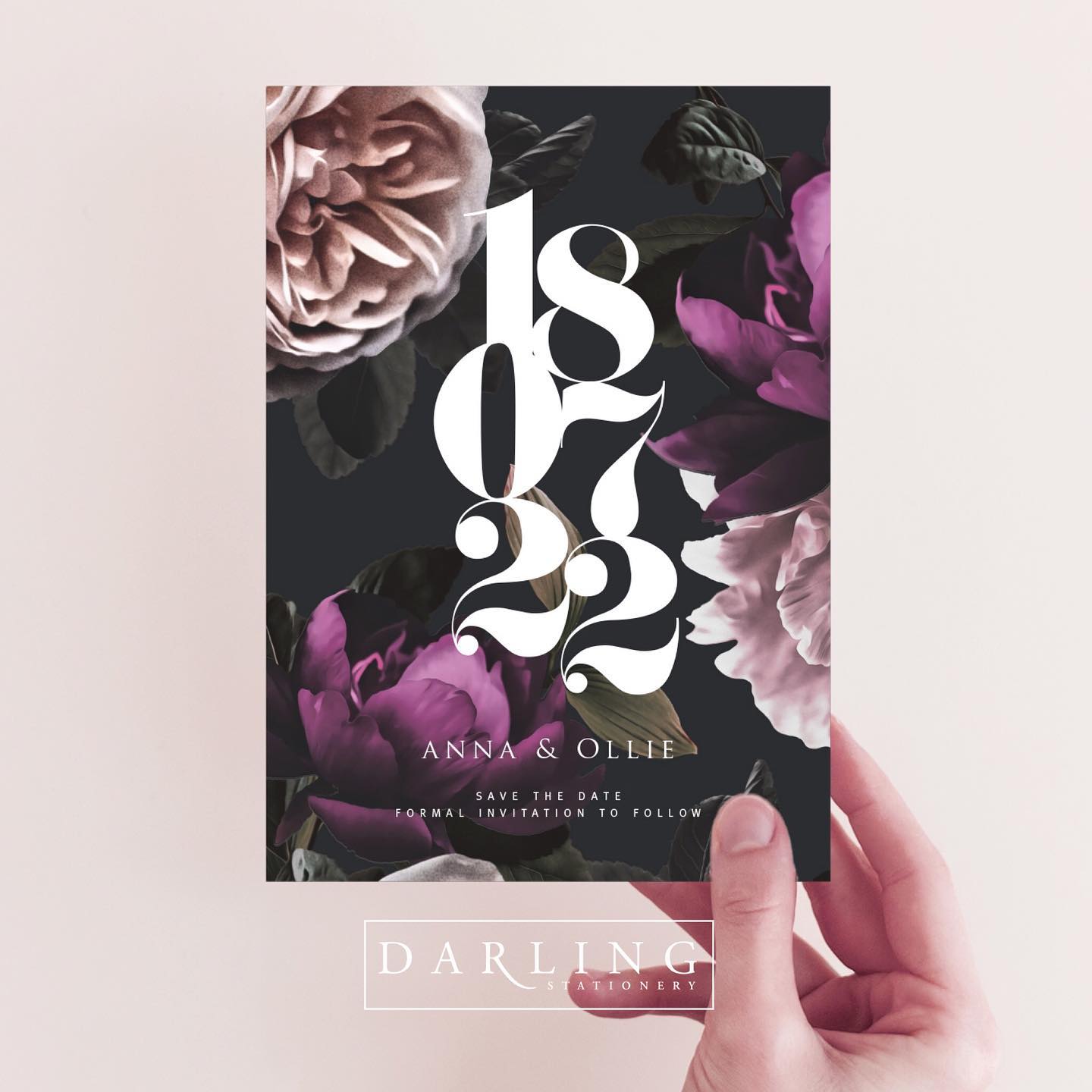 Sign up to our newsletter to get all the latest from The Wedding Journal Join Here>>>>http://eepurl.com/ck9vLb
Still looking for the stationery that expresses you? Check out all of our wedding stationery suppliers HERE