You don't have to splash out massively on your wedding dress, you can buy your style on the high street. Check out the hottest but cheap wedding dresses on the market!
Bohemian
Bohemian loving brides won't want to miss these looks from Topshop or Monsoon. Ranging from £250 to £500, these dresses will give brides the look they've been searching for! These dresses are great for brides looking for cheap wedding dresses in the UK.

The beautiful dress on the right is from Topshop and on the right is from Monsoon.
Lace
What's a wedding dress without some lace? Take a look at ASOS', Chi Chi London's and Monsoon's range of lace wedding dresses to fulfil your ideal look, without breaking the bank too! ASOS's bridal collection ranges from £150 to £380 and Chi Chi £70 to £210.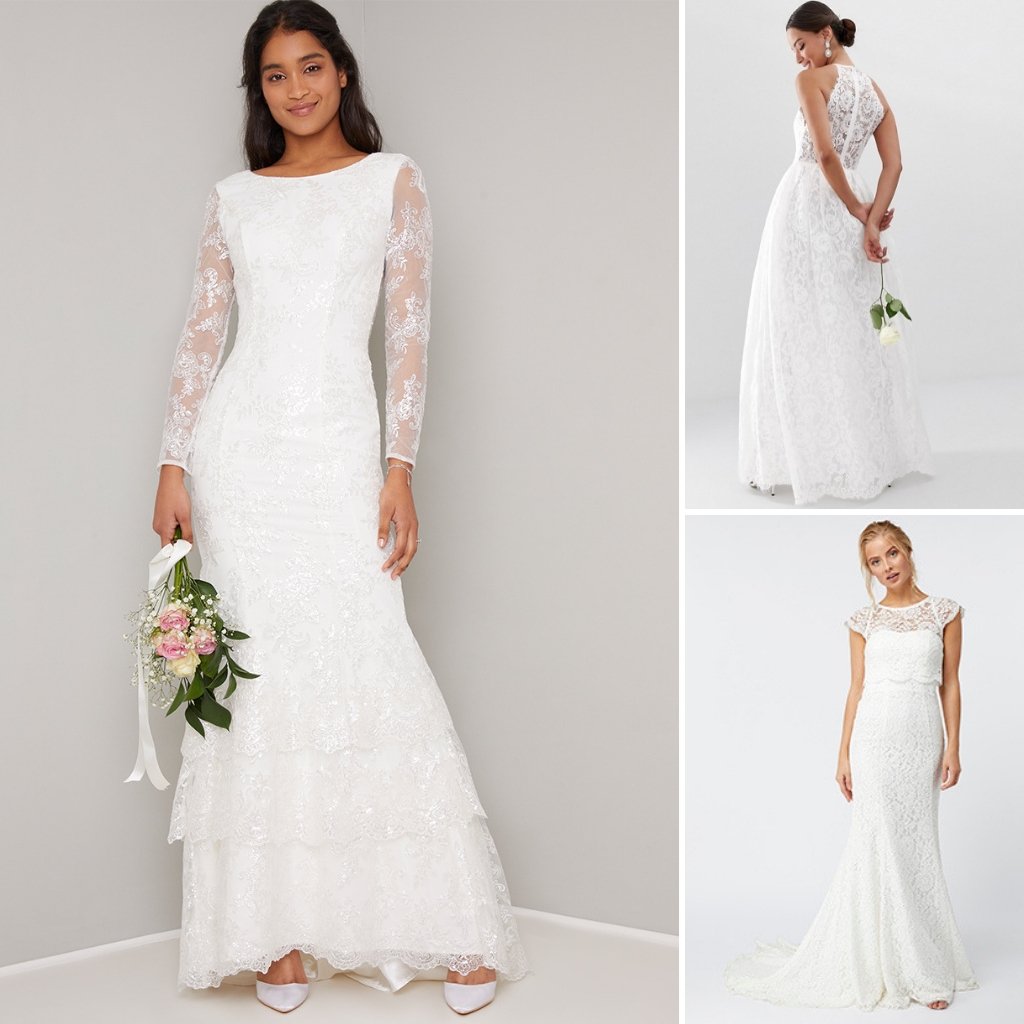 Find these beautiful dresses at Chi Chi London, ASOS and Monsoon.
Short
On the rise are shorter wedding dresses, especially for destination weddings! A look easy found on the high street however ASOS, Monsoon and Ted Baker feature them in their bridal collections. Ted Baker's prices average at £299. Affordable brands like ASOS and Monsoon are also great for finding cheap wedding guest dresses if your friends and family are looking for a great deal.

These stunners are from ASOS, Monsoon and Ted Baker.
Layered
For the bride looking for something more layered and traditional, visit ASOS and Chi Chi London for dresses that exude princess ballgown vibes! Look and feel like a princess without the worry of overspending with these gorgeous styles.

Find these at Chi Chi London and ASOS.
Embellished
Brides are loving the finer details that come on their dress and the high street delivers! Shops like Monsoon and French Connection offer a plethora of wedding gowns with fine or outstanding details included. French Connection prices range from £170 to £295.

These statement dresses can be found at Monsoon and French Connection.
Simple
Ever since Meghan Markle walked down the aisle, the rise of simple elegance has taken over the bridal world. So much so, brides can buy a 'Meghan' dress from Chi Chi London. Lipsy London also offers simply elegant wedding dresses too, with prices ranging from £80 to £240.

Ooze simple elegance from Lipsy London and Chi Chi London.
Curvy
Just like any other high street fashion, every size is catered for. Curvy brides can find affordably elegant wedding dresses from stores such as Scarlett & Jo and Chi Chi London. From lace to simple, Scarlett & Jo's prices range from £90 to £200. Feeling good, not broke is the aim of the game when dress shopping and you can't go wrong with these cheap plus size wedding dresses.

Create your look from Scarlett & Jo and Chi Chi London.
Straps
With summer just around the corner, brides will be wishing for warm weather for their wedding day! Along with it, they'll be wearing their wedding gown with all sorts of strap designs, which can be found at Dorothy Perkins, prices ranging from £85 to £150.

Visit Dorothy Perkins here and here to get the look!
Vintage
The look that never gets old! Vintage-loving brides will love the looks on offer from French Connection and ASOS that won't break the bank. Get your dress for a steal when you go online. Brides are using the internet to search for cheap wedding dresses in Ireland and these online stores make it super easy.

Live the vintage dream thanks to French Connection and ASOS.
Jumpsuit
As well as shorter dresses, jumpsuits to are on the rise for non-conventional brides. Sporting the look are Ted Baker and Dorothy Perkins, from sophisticated to simple, a bride searching for something different will find it here.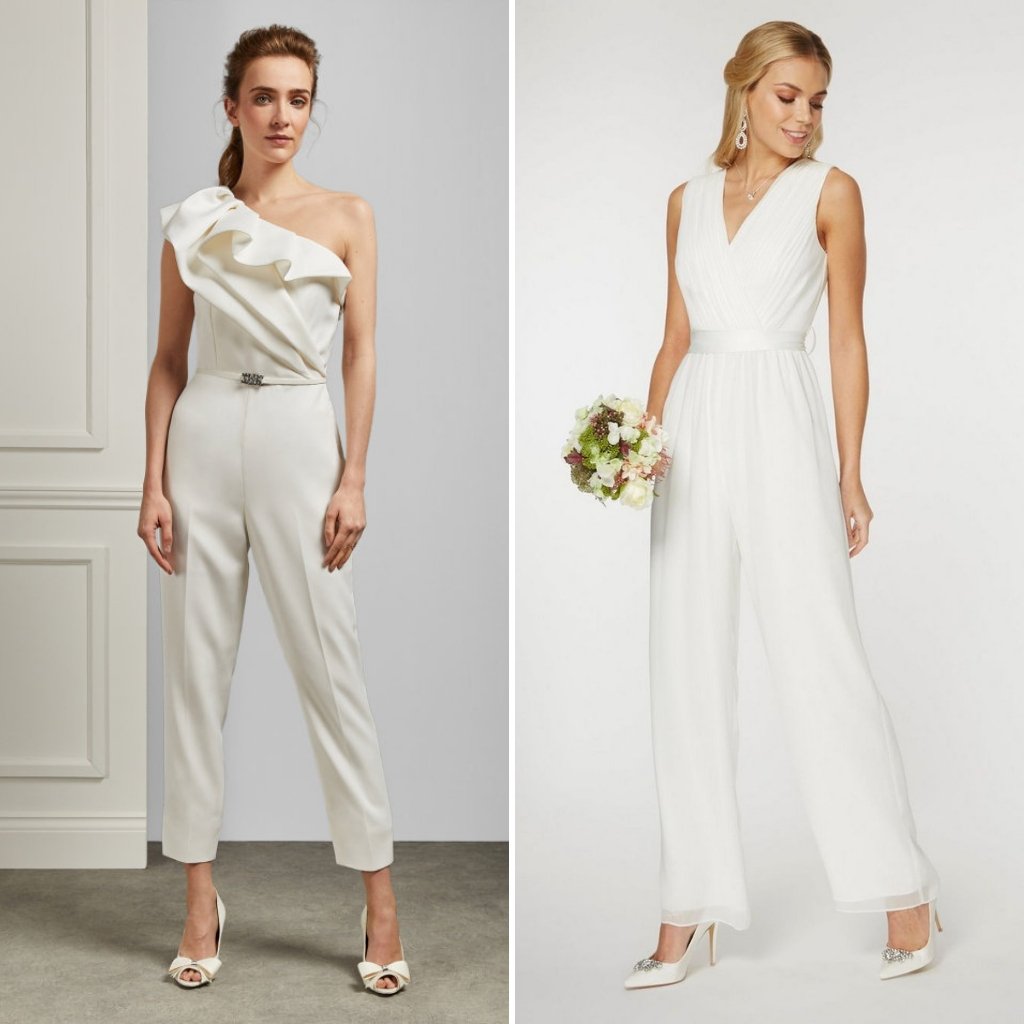 Change things up with a gorgeous bridal jumpsuit from Ted Baker and Dorothy Perkins!