Influencer and alopecia sufferer raising awareness of this autoimmune disorder, Chloe Sheehan and her partner Declan Dinneen, both from Cork, share their summer wedding with us.
How did you two meet?
We met in 2015 when my friend Colette married Declan's cousin Trevor. Declan always speaks about spotting me in the church that day and discussing 'the girl in the green dress' at dinner but it wasn't until late in the night when we were on the dance floor that he plucked up the courage to chat to me. Shut up and dance with me was playing and its now such a special song for us.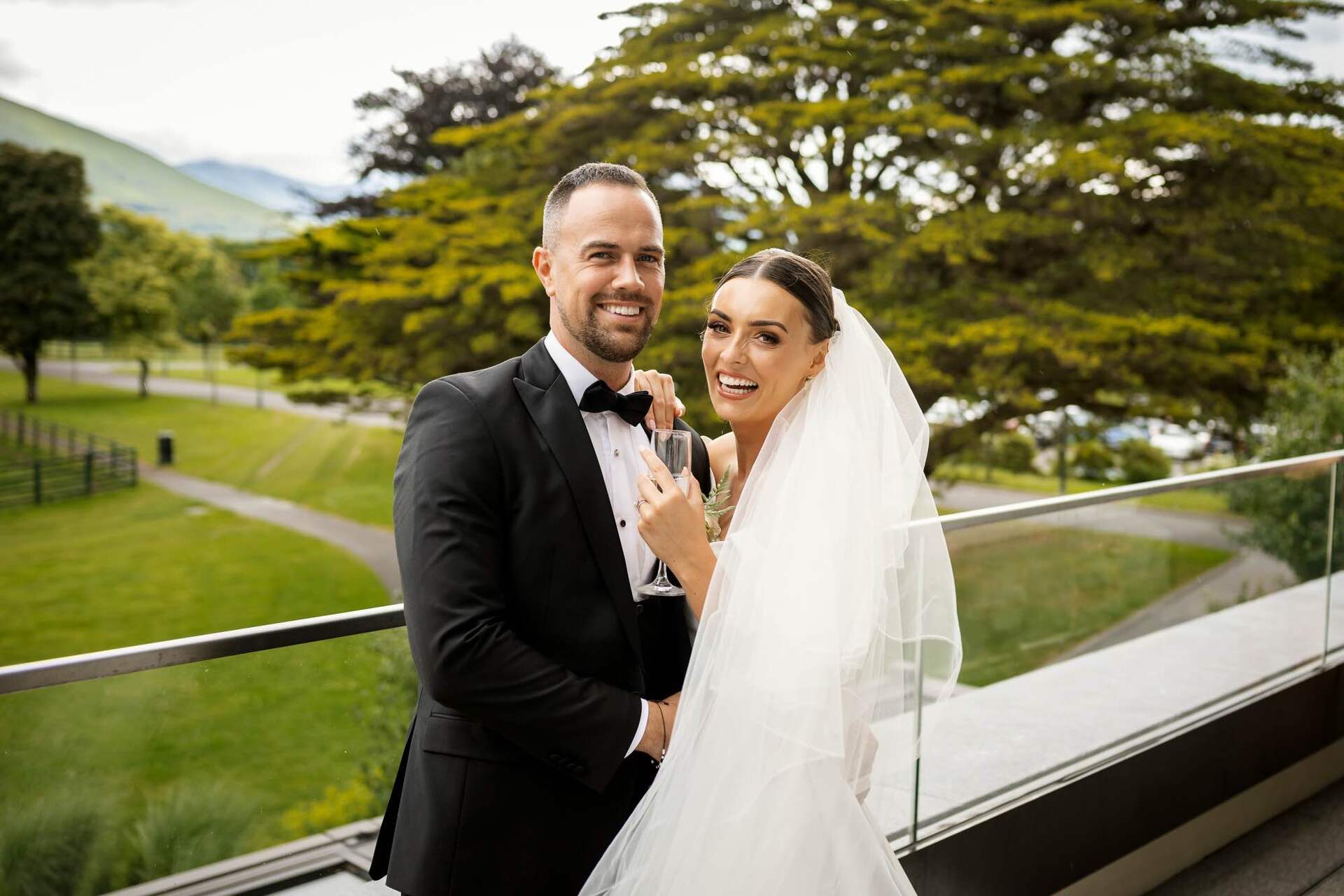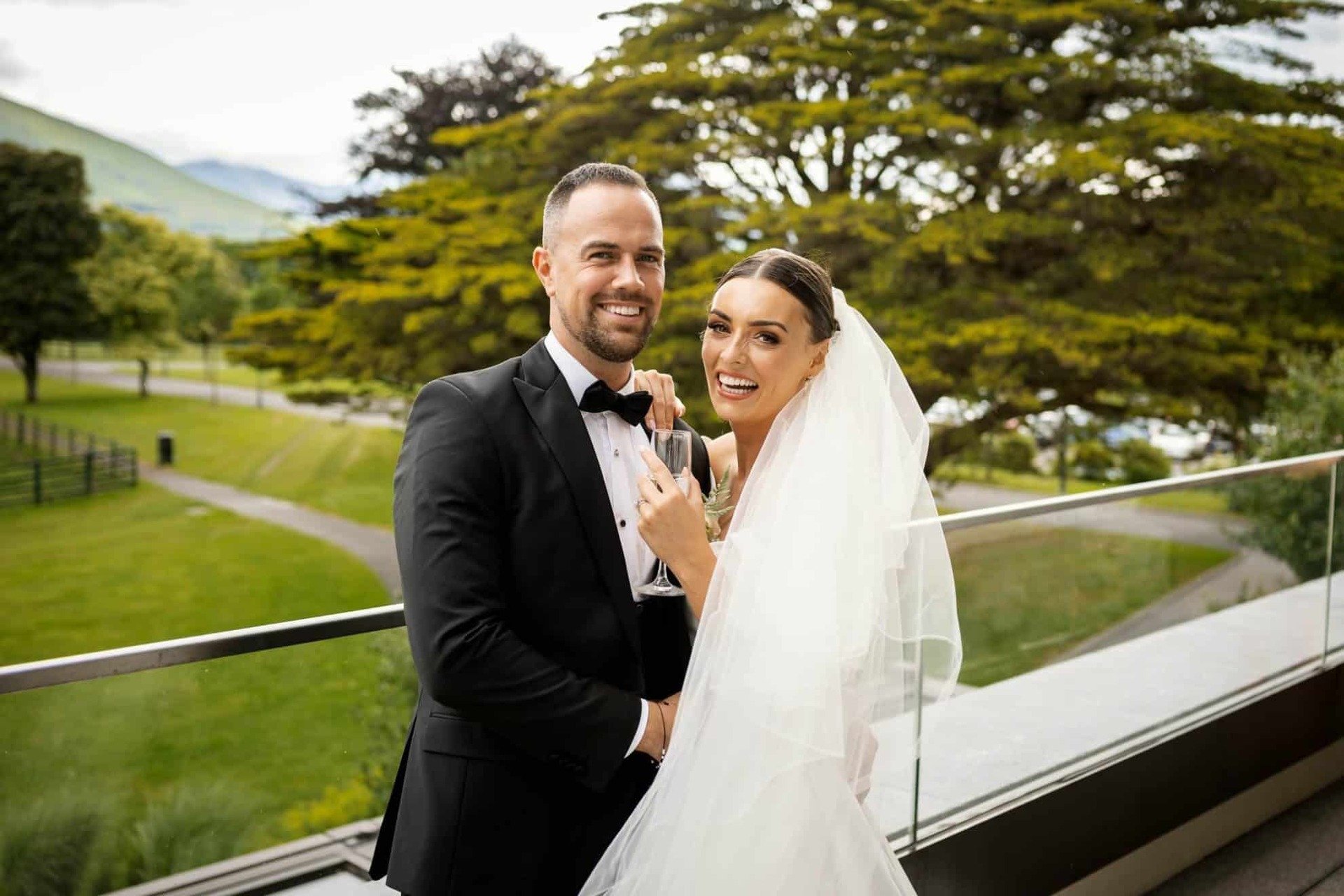 When did you get engaged?
We got engaged in October 2021. Two or three times a year Declan would take me on a surprise date, usually to a restaurant that I have been banging on about wanting to go to. It was a random week in October and on the Wednesday he told me he was taking me out Friday. I knew it was in the East Cork direction because he said we would drop the dog to his sister's and we would stay there for the night. I was ready early so I suggested we leave early and have a glass of wine with his sister. We set off and as Declan missed the turn off for Cloyne, I asked where he was going? He said that there was a big cruise liner taking off from Cobh and he wanted to go to have a look as we were so early. This didn't seem out of character for Declan as we once went to view a tractor en route to a wedding!
As we got up to Fort Davis in Whitegate I couldn't see any boat. It was misty and I was complaining my wig was getting wet and my feet were getting sore from my heels. Declan was adamant we waited another few minutes. From afar I heard a buzzing noise, we soon realised it was a drone and as it got closer I was hiding my face and said to Declan, "oh no someone's trying to get photos of the liner and here I am all dolled up ruining the shot". Declan said, "what's hanging off it and I turned to see the words – "Will you marry me" and I turned back around to Declan who was on one knee. He had arranged the whole thing with one of my really good friends from SpeirTime and they had tiny hidden cameras in the bushes. Fort Davis is where we went on our first date and will forever hold such a special place in our hearts.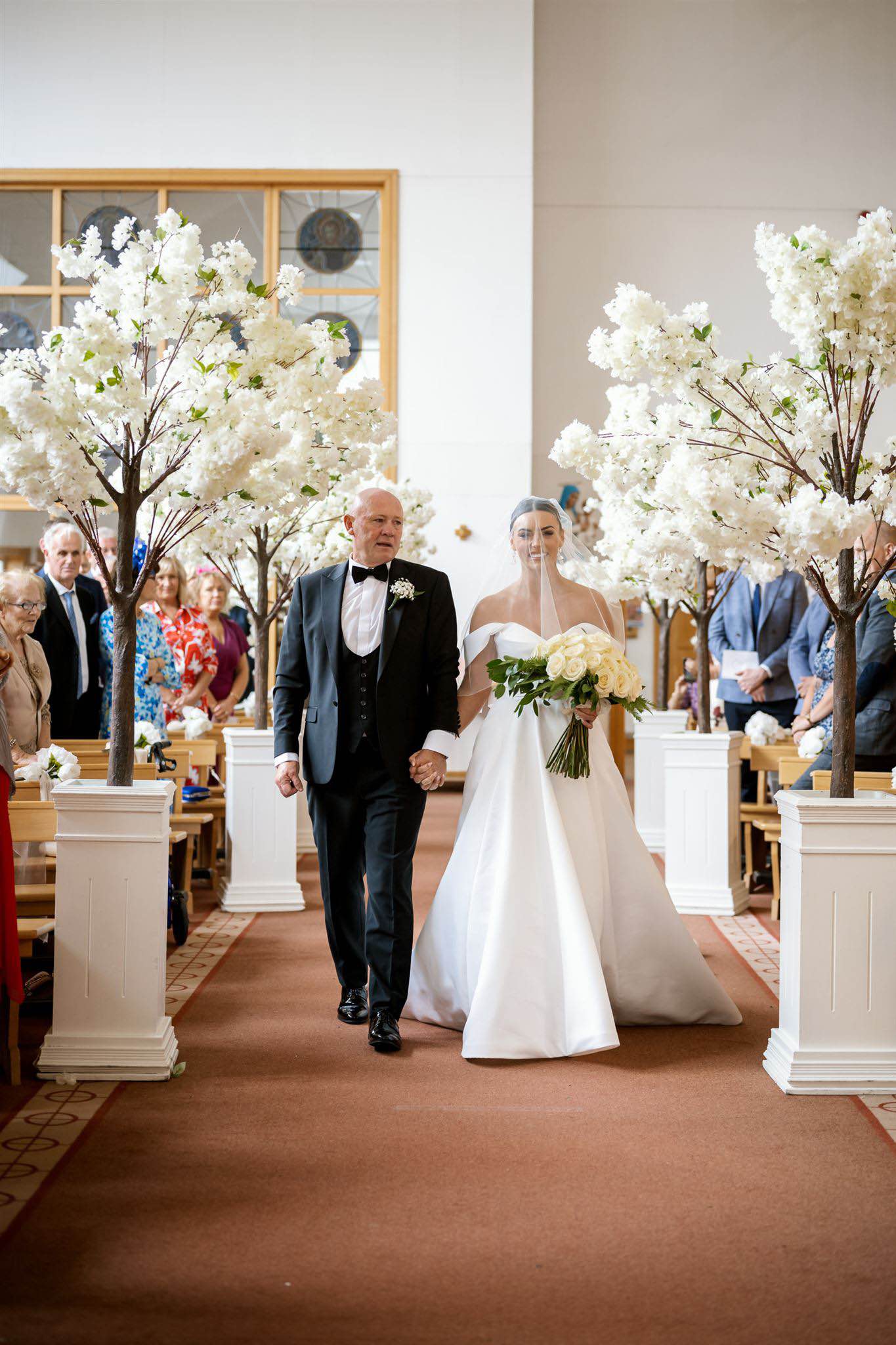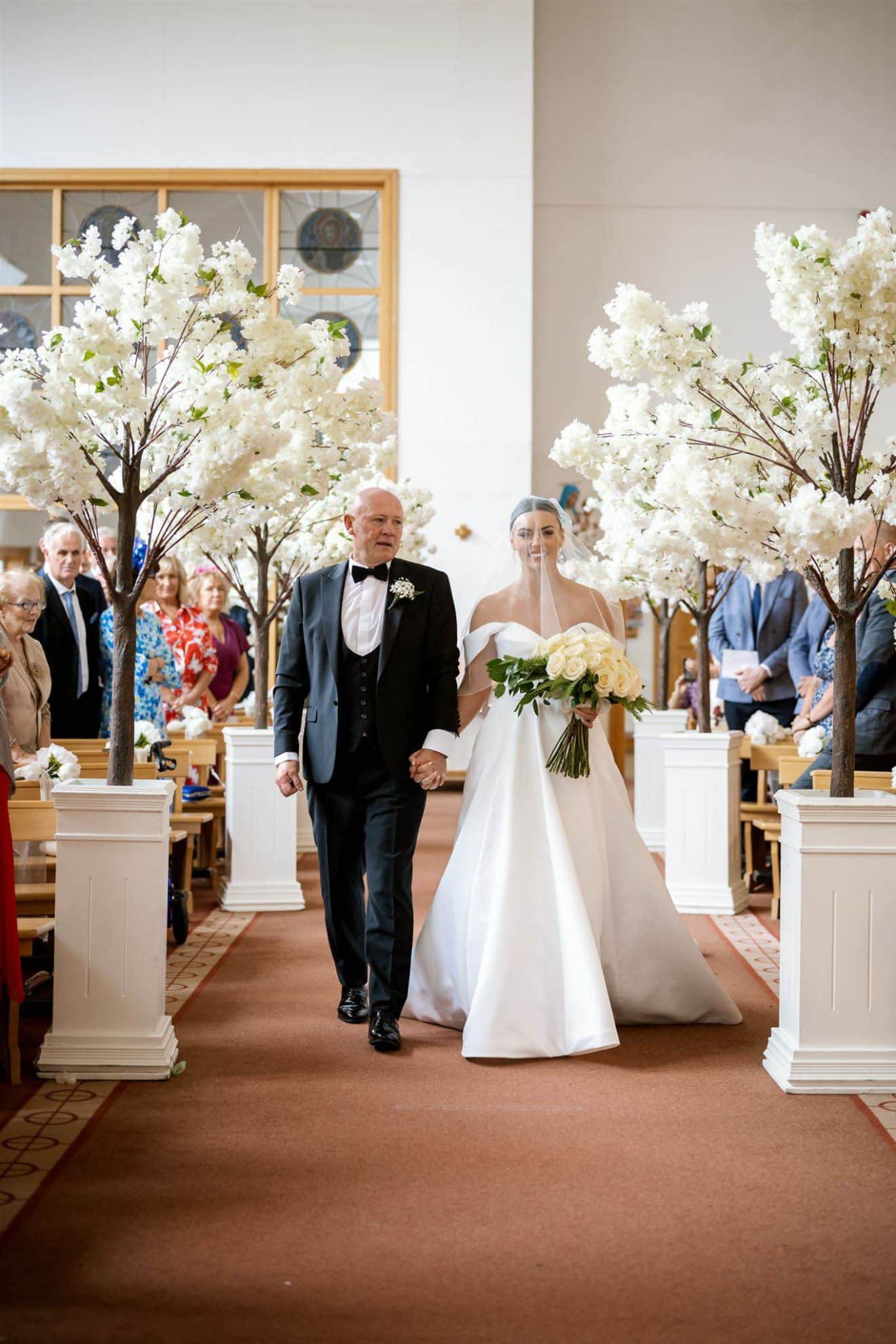 How did the planning process go?
Once we got engaged we had the venue booked in about five weeks. I'm a very organised person and with my alopecia I promised myself I would not get stressed out about the wedding, so I thought the earlier we booked everything, the more time we would have to plod along and enjoy the moment. I have planned many charity events since from the age of 15 so I knew we wouldn't need a wedding planner. From the proposal to the wedding was 20 months and it was the perfect amount of time in my opinion. I love details, so there were lots of different details about our wedding and I feel I couldn't have done it all any faster without being totally stressed out.
Tell us a bit more about your wedding day?
We had our wedding ceremony in Saint Lactheen's Church, Donoughmore. My grandmother was Sacristan here for over 50 years when she died and I have lovely memories of going up to the church to ring the bell at 12 and six. We also used a chalice with her name engraved on it that the church got when she passed, so it was all extra special to us.
We had our reception at The Dunloe Hotel and Gardens. We had viewed a few venues and Declan is very chill so he didn't say much, however when we viewed The Dunloe, the hotel was closed, it was dark and empty and Declan walked out of there and said "I LOVE IT", so I knew that if he loved it closed that he would adore it when it was open and had more atmostphere, so I booked it on the drive home!
Our church flowers were done by Wonderous Weddings and our venue flowers were done by Tie the Knot. We had a full day music by the amazing Riff Shop and when it came to the food and drink, we spent some time with Nico, The Dunloe's Mixologist, designing our wedding cocktails. We had "An Espresso Dinneeni" and "Keen to be a Dinneen". We worked hard on the ingredients and presentation and the hotel just made this process so smooth!
Jeanette Cronin and Joanne Sexton did our make-up and our hair was styled by Emma from Cathyanne Bridal Hair.
As well as the poems I had written for the guests, our wedding favours included keyrings of photos of the guests entering the church from Clikring, we also had hand-poured heart wax melts of our personalised scent done by the amazing Twilight Wax Company. We had the amazing Pamela Kiely from TOAST, a wedding content service, and she was with us all day. Pamela has sent me thousands of clips and it's so fun watching back the 'behind the scenes' footage!
Rounding off the day perfectly, were the amazing fireworks we had from Nationwide Fireworks.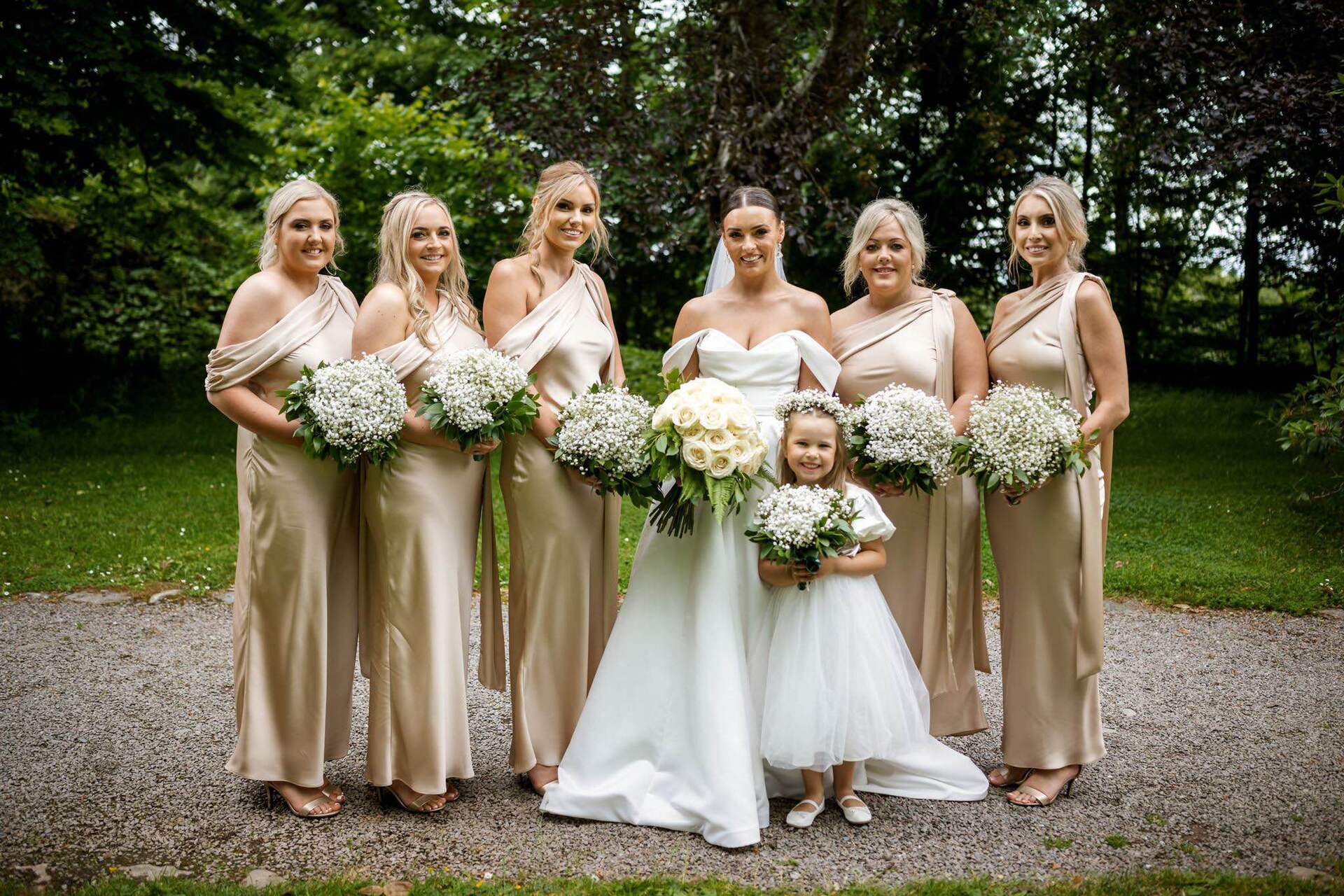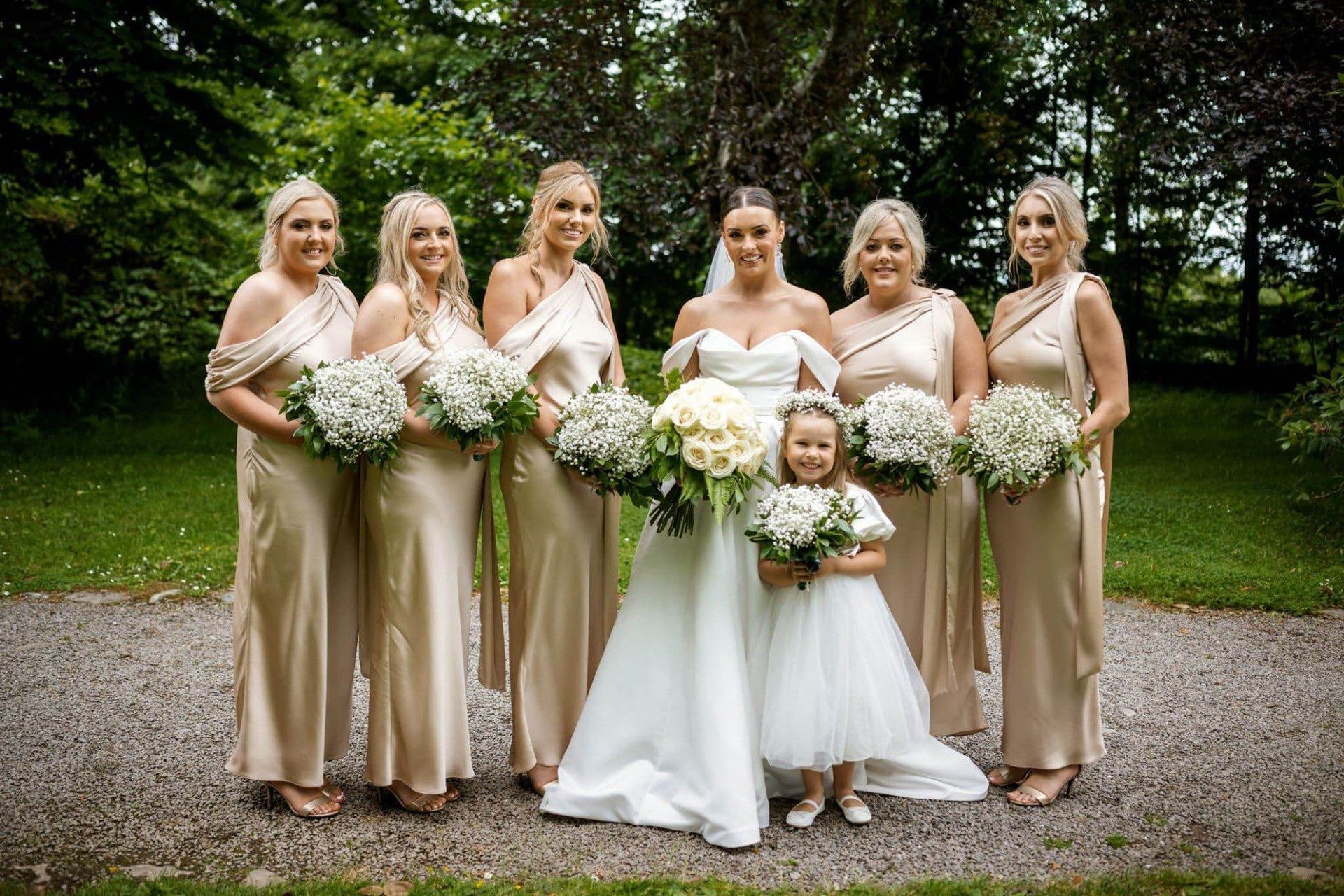 Who captured your day?
Janusz and Justyna from Januszt Photography. They are husband and wife and their dynamic is unreal! We were so happy to book them as we had met them multiple times and have seen their amazing work. We had Dreamcatcher Productions for our videographer. I've followed them since meeting them at my friend's wedding five years ago. Their work is incredible and I would have almost changed my wedding date if they weren't available! I cannot wait to see the video in a few months.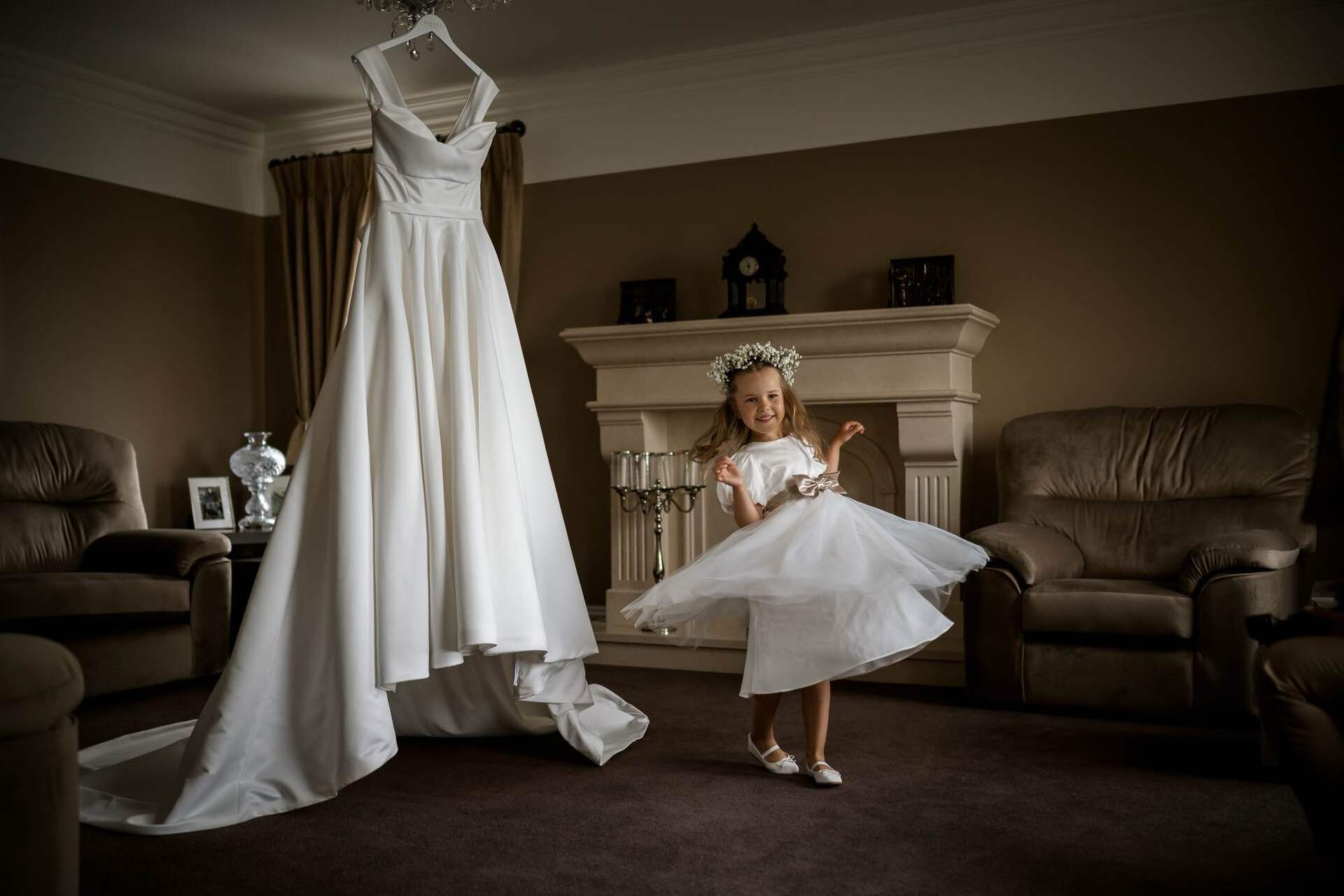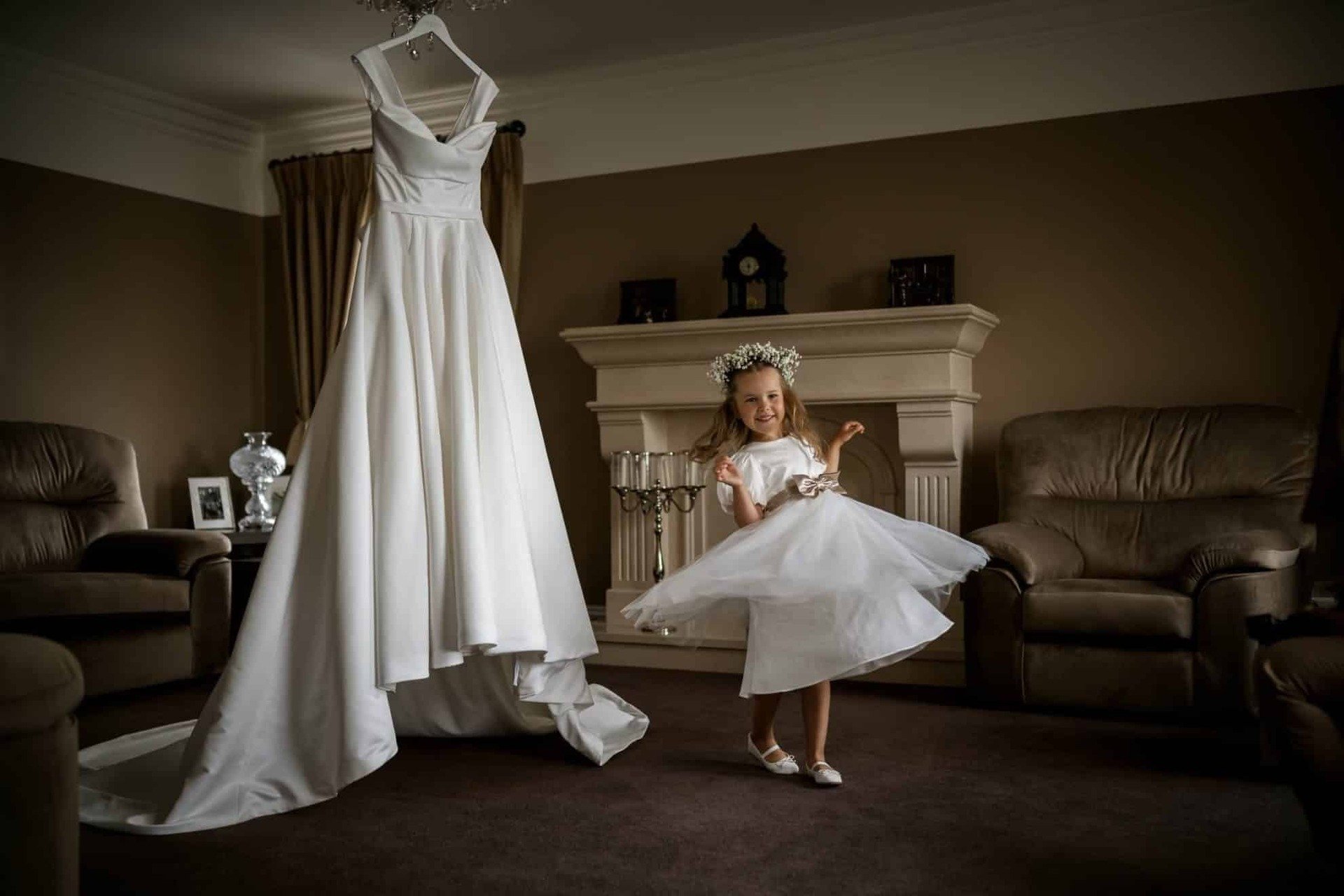 What did you wear?
My designer was Milla Nova and I got my dress in Verona Bridal in the North. This was the first shop I went to and the third dress I tried on 15 minutes into the appointment. The dress was only halfway up and I told Maria the stylist that it was the one! I walked out of the dressing room and everyone started crying, it was just meant to be and I never looked back.
We bought Declan's suit from Morley's in Cork City. After researching and shopping, Morley's definitely had the highest quality suits and their staff were so knowledgeable on what to do and how to style them – you would be so surprised how much detail goes into a plain black tux!
The groomsmen were also in black tuxedos from Morley's and the bridesmaid's dresses were Terri McEvoy's collection with InTheStyle last year.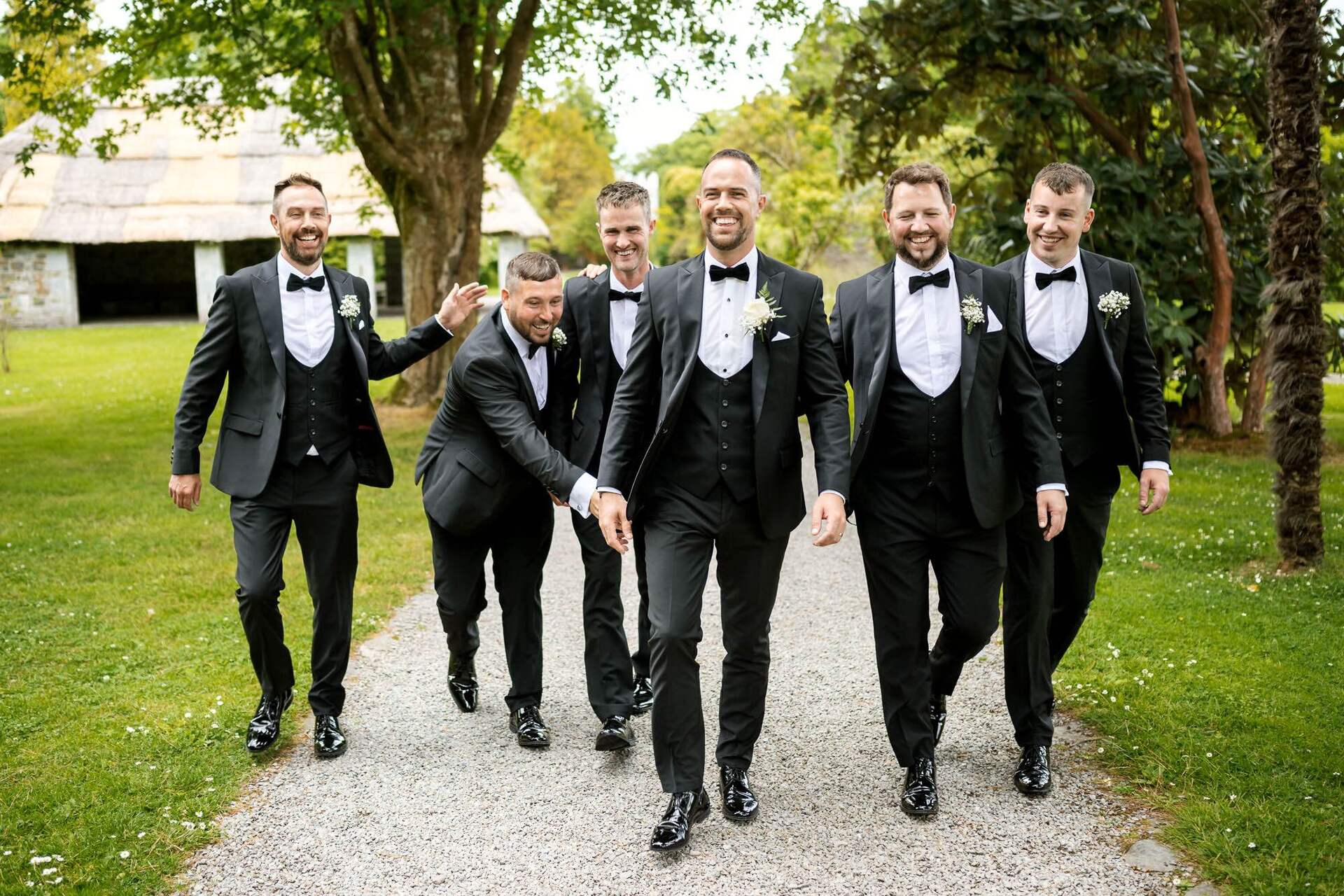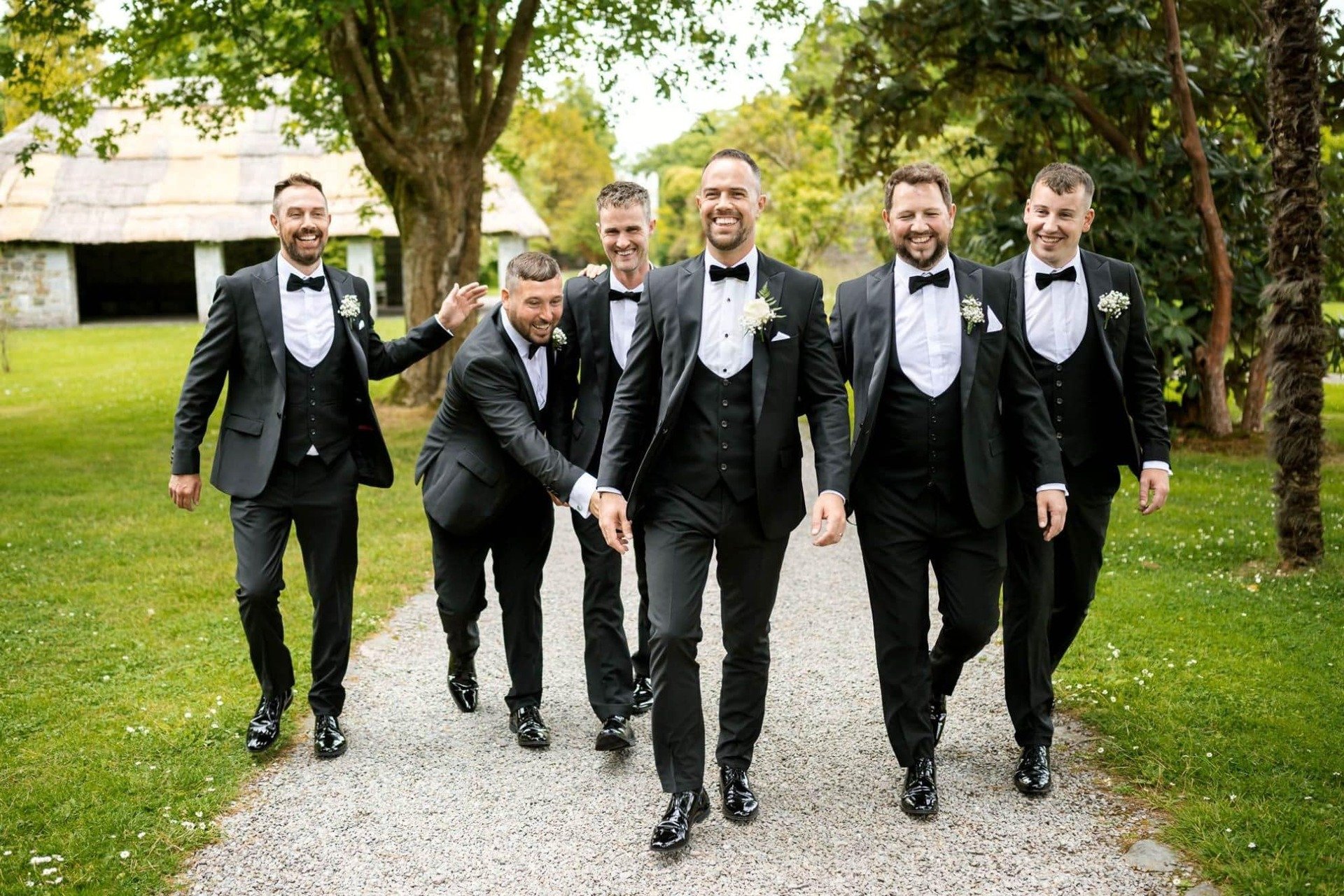 Do you have a favourite moment from the day?
I loved the morning of the wedding it was so chill. We had a pianist playing my parents grand piano and everyone was just buzzing. There was about 20 of us in the house and we were all on such a high! Everyone was panicking over the downpour of rain, but I couldn't have cared less, I was just so ready to walk up the aisle to the love of my life.
I also love to write poems it's something I've always done, so I wrote a poem for every guest before we even knew who could and couldn't attend! I started about 11 months before the wedding and they were such a hit that the hard work and late nights I put into writing them was worth every second! Then, as a surprise I stood up and said: "Declan on our wedding day the 16th of June, there's one person left to write a poem for and that's my groom….." it was such a hit with the guests, they laughed, they cried and they just felt the love.
We kept having private moments together just looking around and taking it all in I loved it. I bought Declan cufflinks engraved with our 14 year old yorkie Molly's portrait. It was his favourite surprise.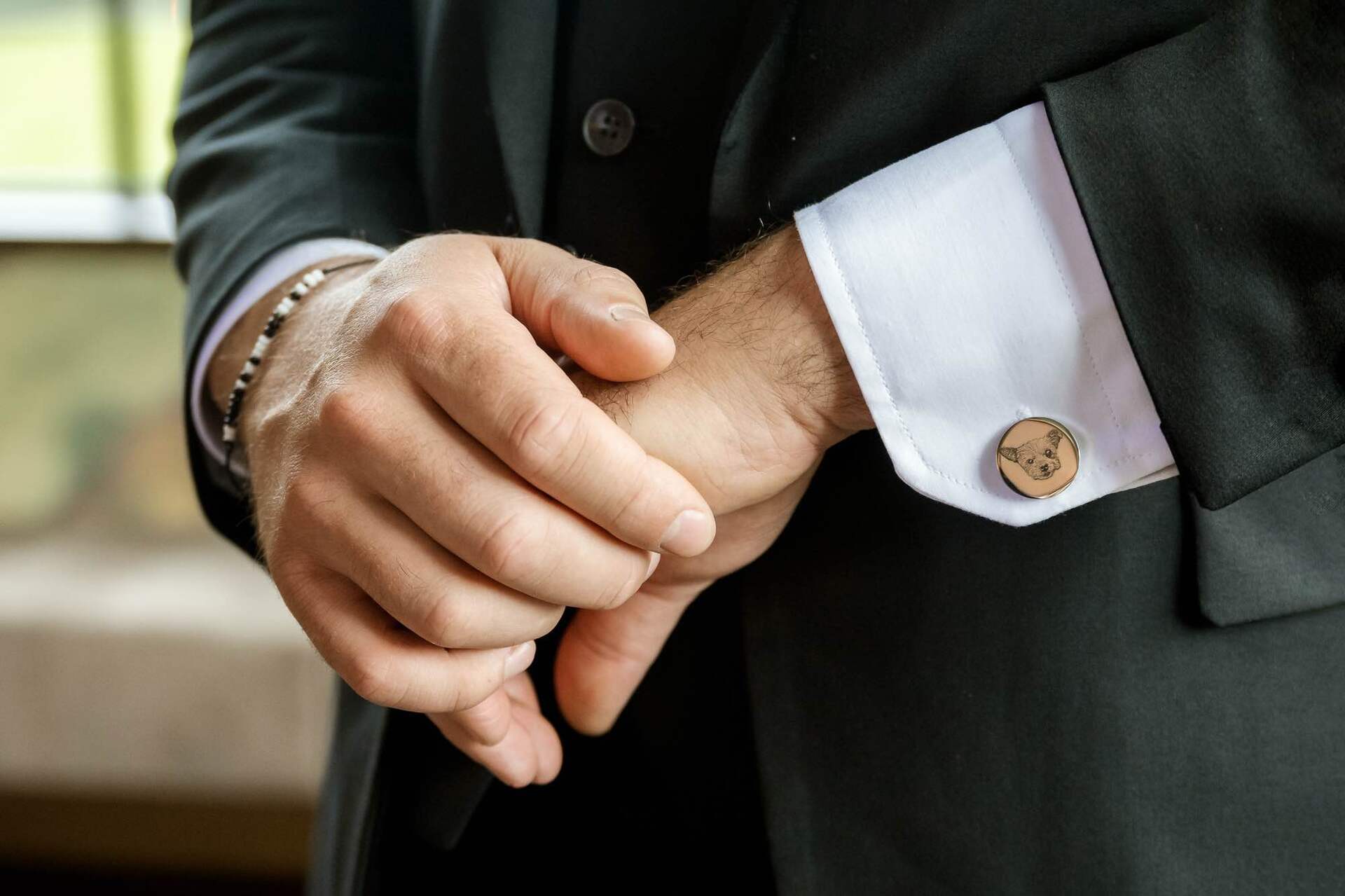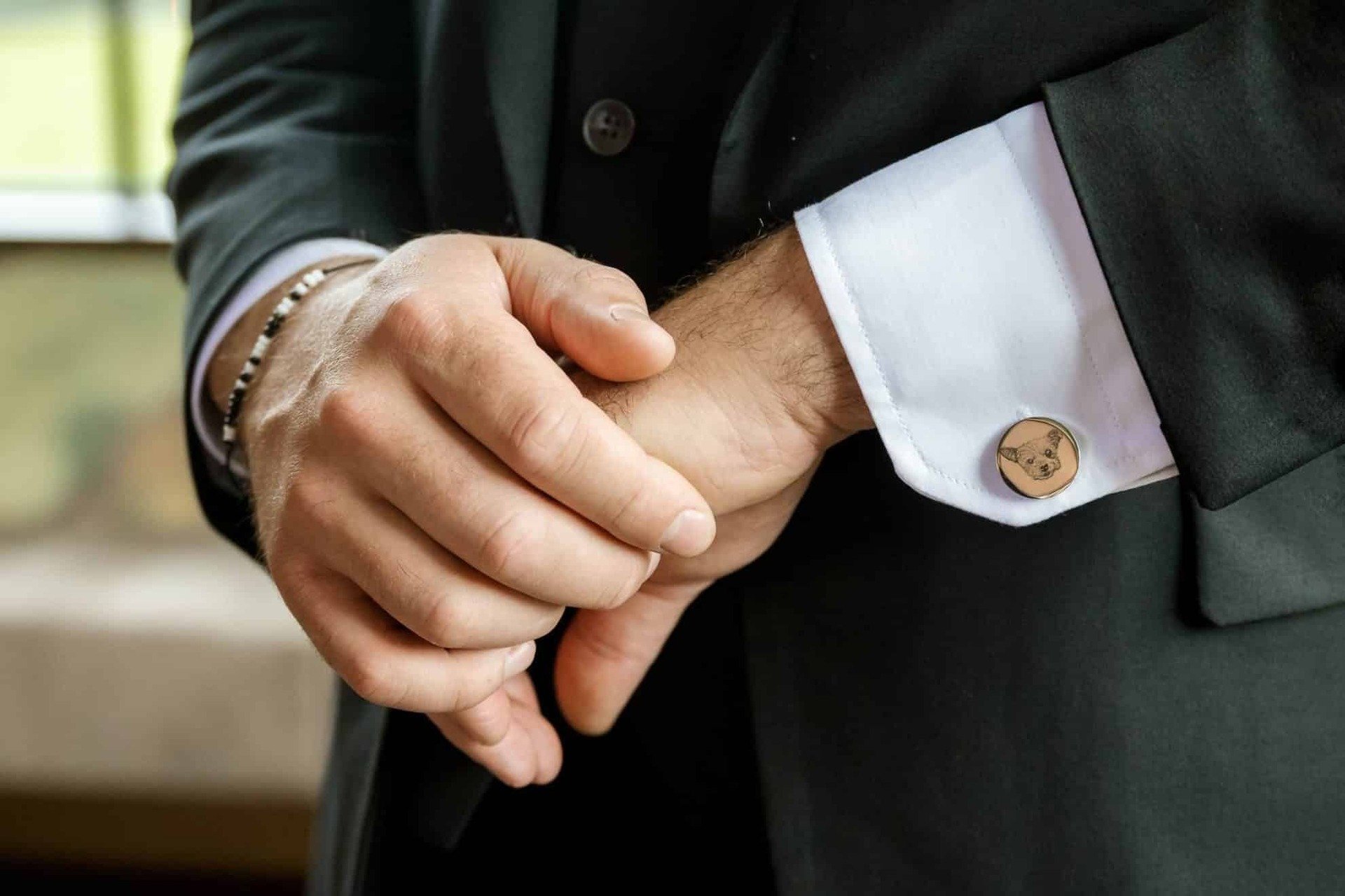 Do you have any advice for couples who are planning their wedding day?
Stay calm. I was very, very conscious of my stress levels not to kick off my alopecia as I wanted to wear my own hair on the wedding day so I was watching it like a hawk. It can be very stressful the last few weeks, but just don't lose focus as to why you are having a wedding. The bubble you will be in afterwards is amazing it just feels like you've won the lotto. We are almost a month married and I am still on such a high!
Also trust your vendors! More than likely you have not done this before but these vendors do this day in day out. They know what they're doing, so let them do their thing.
We planned the day being very conscious that we wanted to spend every minute with our guests, so we skipped the meet and greet outside the church, this allowed people to make their way to Kerry (1 hour 10min drive) instead of spending 40 minutes in the church queuing to say a quick hello to us. As we were first to the venue we snapped some very quick photos and went and enjoyed almost the full two hours of our drinks reception with our guests.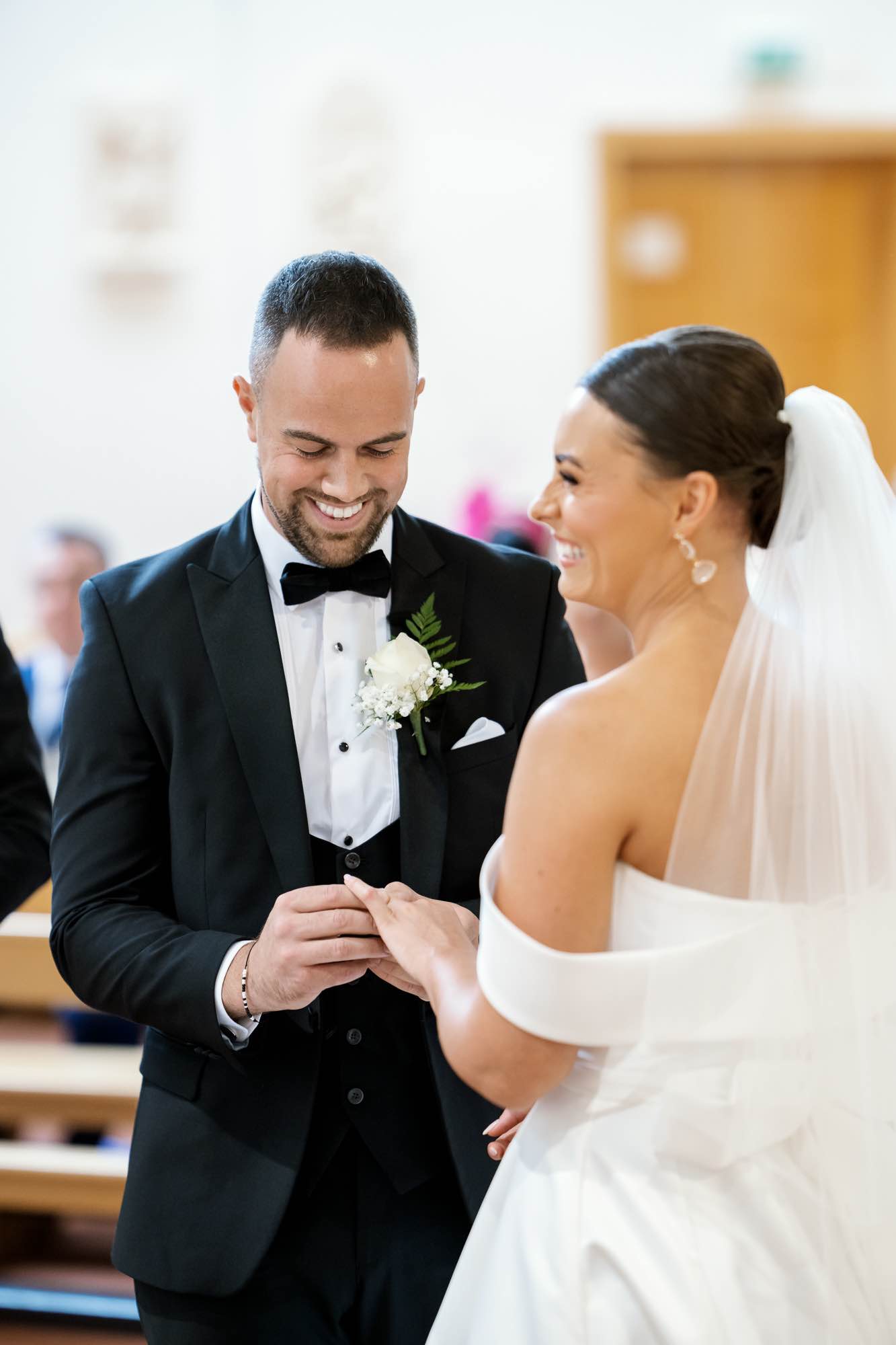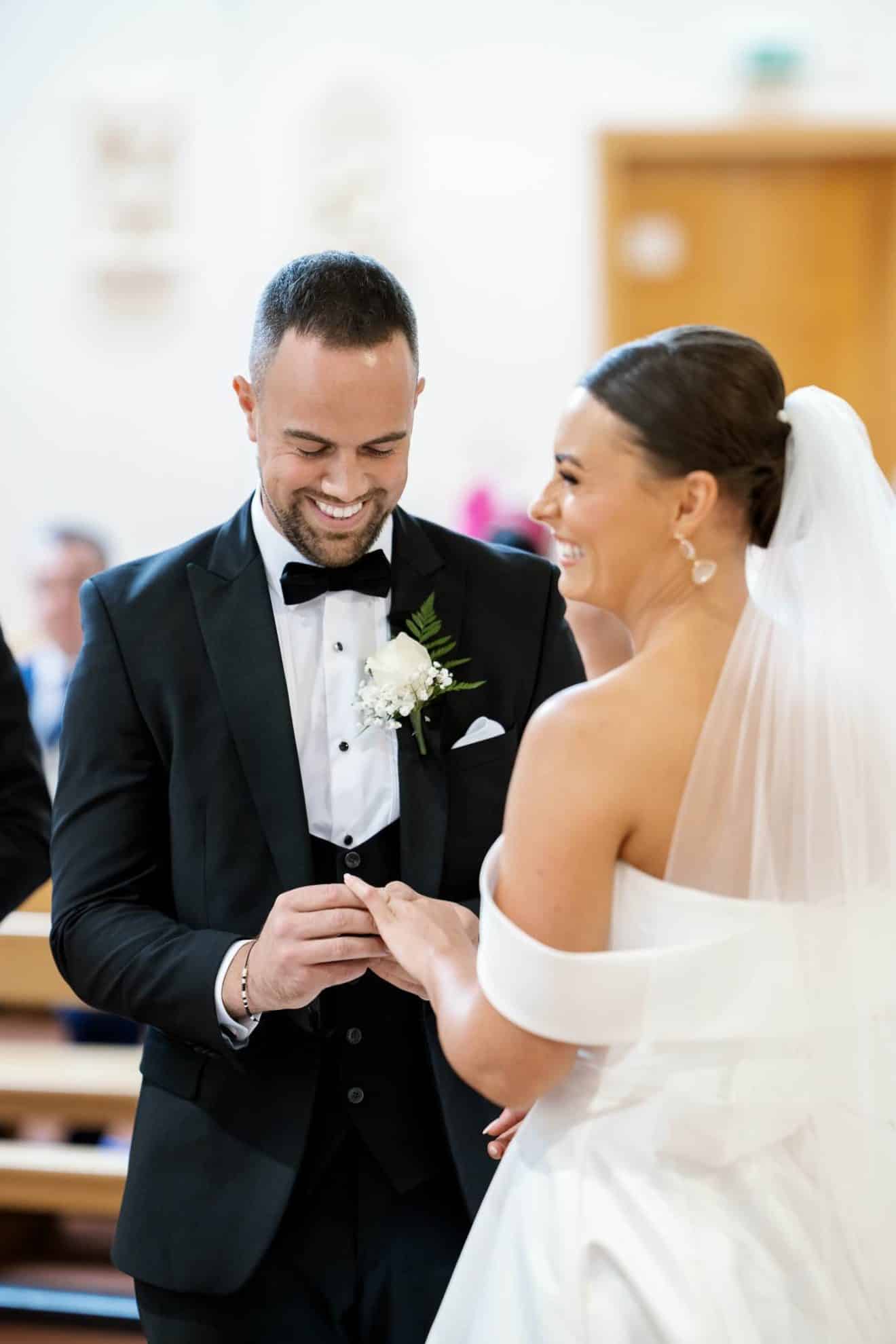 Chloe & Declan's DREAM WEDDING TEAM
RECEPTION VENUE Dunloe Hotel & Gardens
PHOTOGRAPHY Januszt Photography
VIDEOGRAPHY Dreamcatcher Productions
WEDDING DRESS Verona Bridal
GROOMSWEAR Morley's
CEREMONY FLOWERS Wonderous Weddings
RECEPTION FLOWERS Tie The Knot
MUSIC Riff Shop