Grand glamour meets laidback luxury in this modern Belfast City Hall wedding!
If you're dreaming of a glamourous city wedding with a contemporary aesthetic and laidback vibes, then prepared to be Inspired by this Belfast City wedding! Kirsty and Neil from Lurgan pulled off the most amazing stripped back wedding with all the elegance of a sophisticated affair on a smaller scale.
They said 'I do' on March 11th 2022 in Belfast City Hall, had a dance around the city centre taking fabulous photographs by Sasha Treanor Photography and ended the day with a cosy and stylish reception at The Fitzwilliam Hotel.
Their two beautiful girls, Rosie (4) and Georgie (1) also played big roles in the day as flower girls and had the best time… keep on scrolling to see all their magical moments!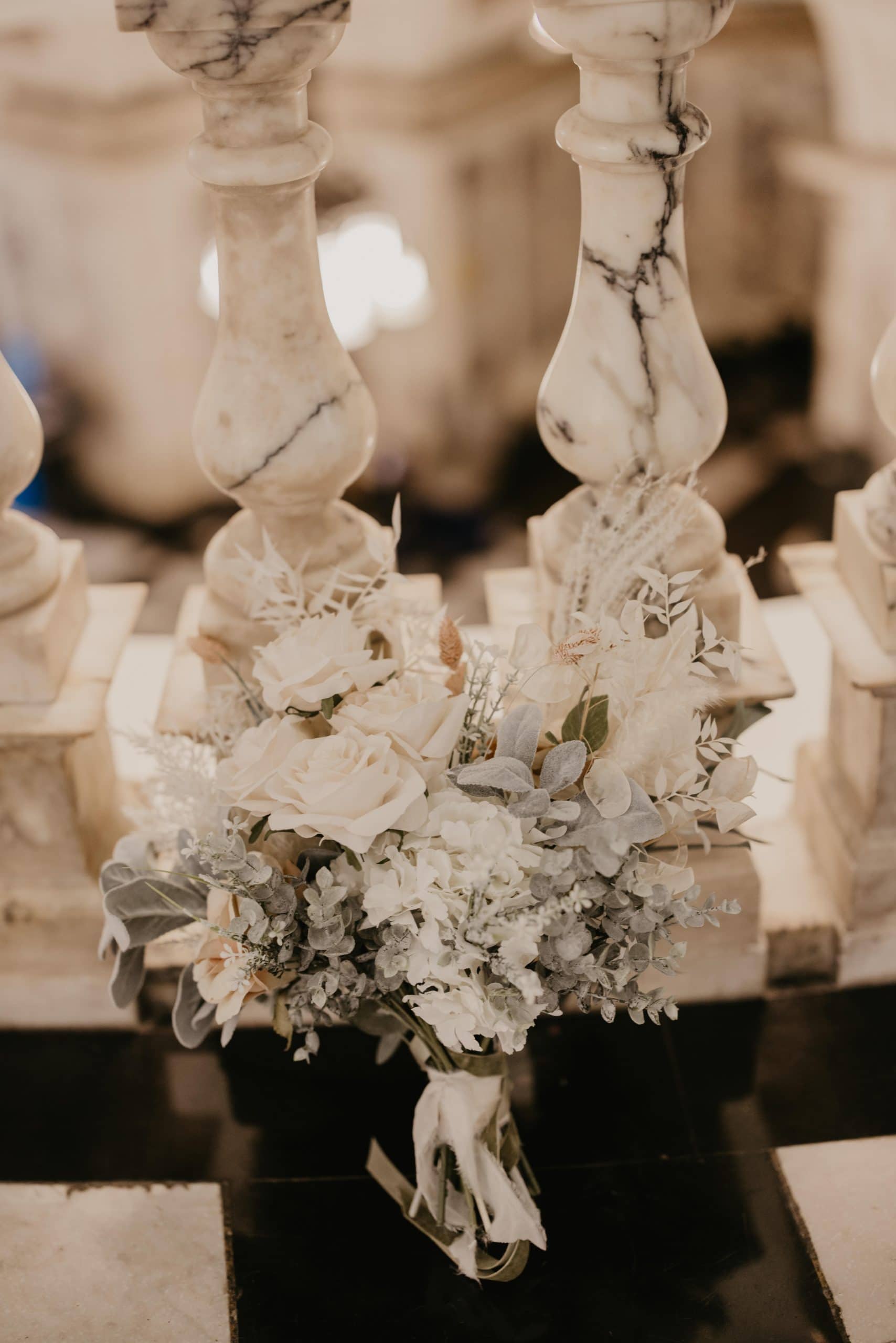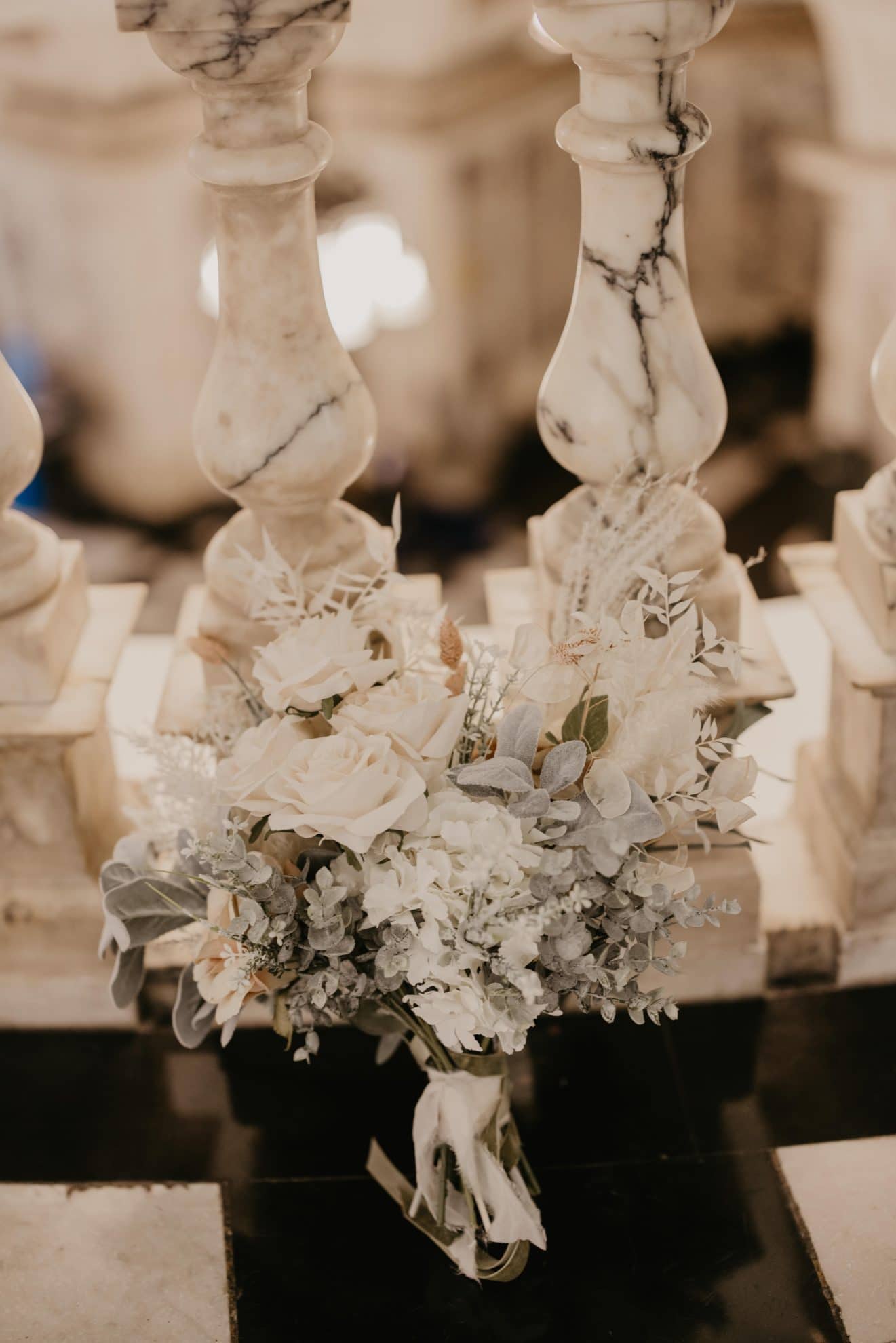 HOW THEY MET
Highschool sweethearts is the best way we can describe Kirsty and Neil who share a romance that everyone dreams off!
"Neil and I first met in school and started hanging out more when we heading off to university at Newcastle in England," Kirsty says. "It was probably more me that made the first move to be honest!
"I just thought Neil was absolutely hilarious and I'd never met anyone like him. I started picking up on his wee sayings and he soon started to notice. We made things official around 2012 and have been together about eight years and have two wee girls together Rosie who is four and Georgie who is one."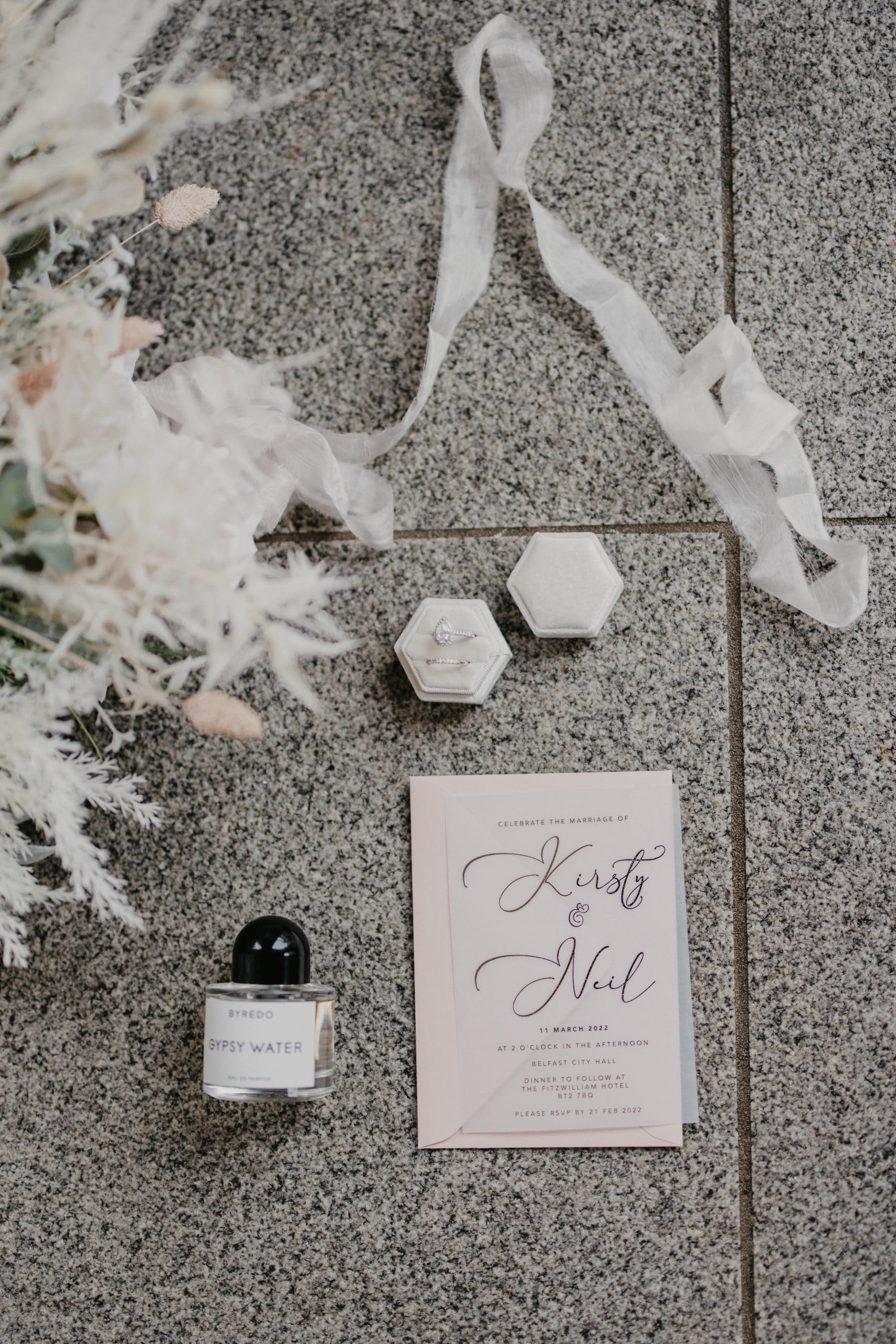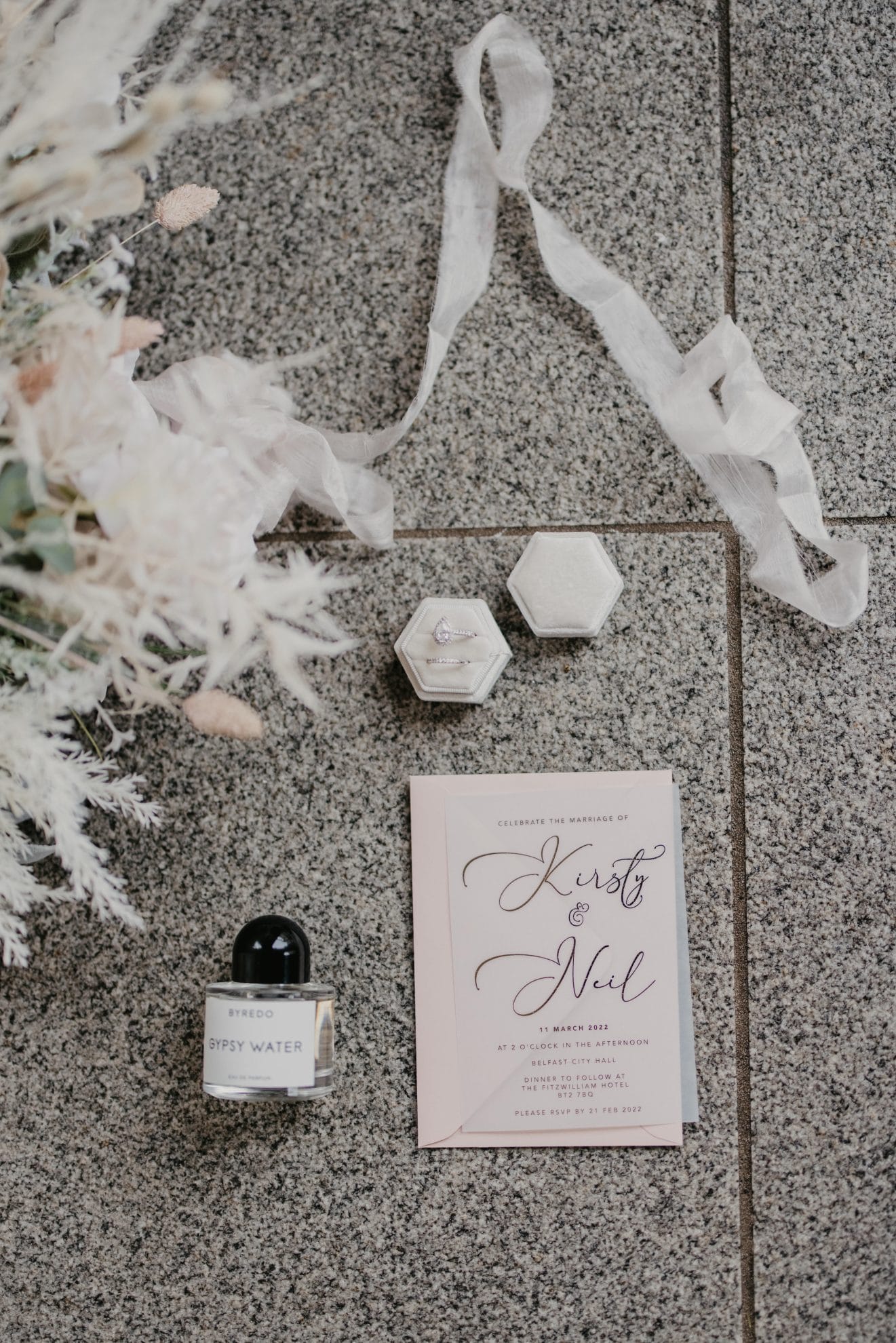 THE PROPOSAL
It was on Kirsty's birthday in 2017 that Neil popped the big question in style at the Culloden Estate and Spa over a romantic dinner.
Kirsty continues: "I was totally surprised! It was on my birthday so I just thought we were going there to celebrate. We had an beautiful dinner and that's when he proposed. It was very quiet and subtle which is just us."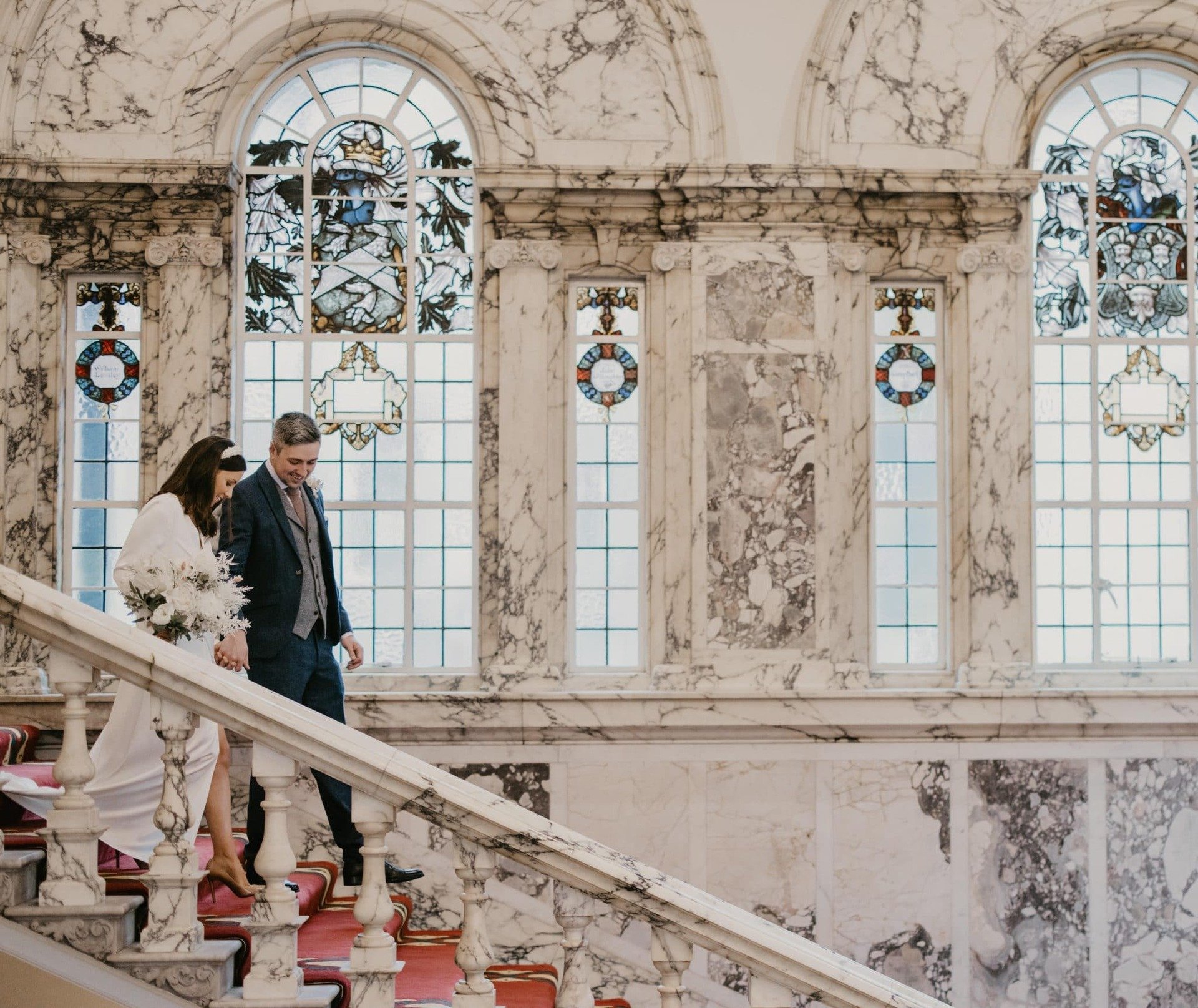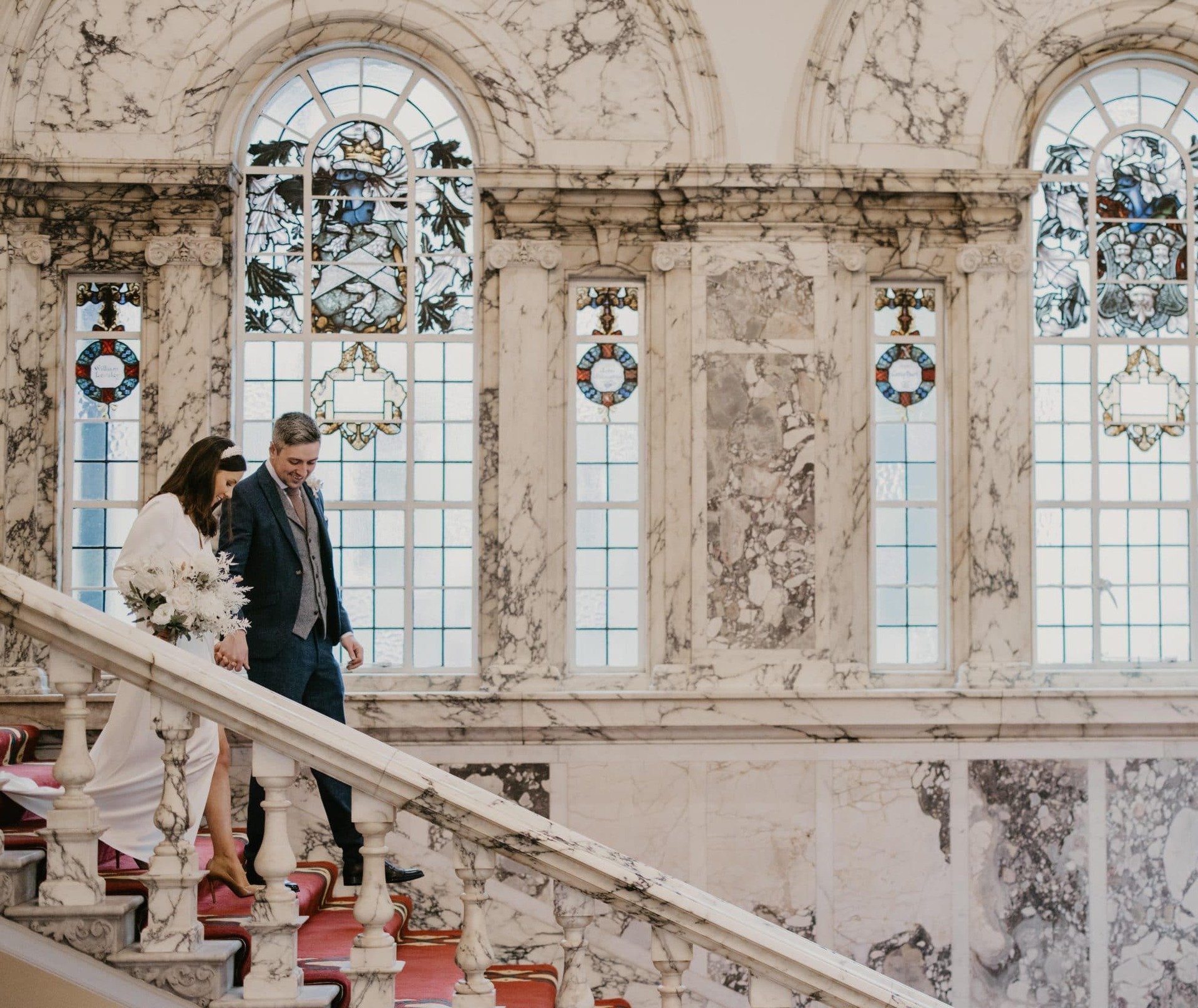 THE PLANNING PROCESS
During their five-year engagement, Kirsty and Neil were busy being great parents to Rosie and Georgie, but it was actually Rosie who sprung them into wedding planning action!
"We had our daughter Georgie last February and then our eldest daughter Rosie started to call me mummy Webb, which obviously wasn't my surname at the time and it really just got us back in planning mode!" Kirsty laughs. "It was probably August/September time that we went to Belfast City Hall and started getting things going.
"I love how the City hall looks inside, it's quite grand and has a really white, clean aesthetic which is exactly what we wanted. It's in the middle of town so we would be able to get some good photographs in the city after.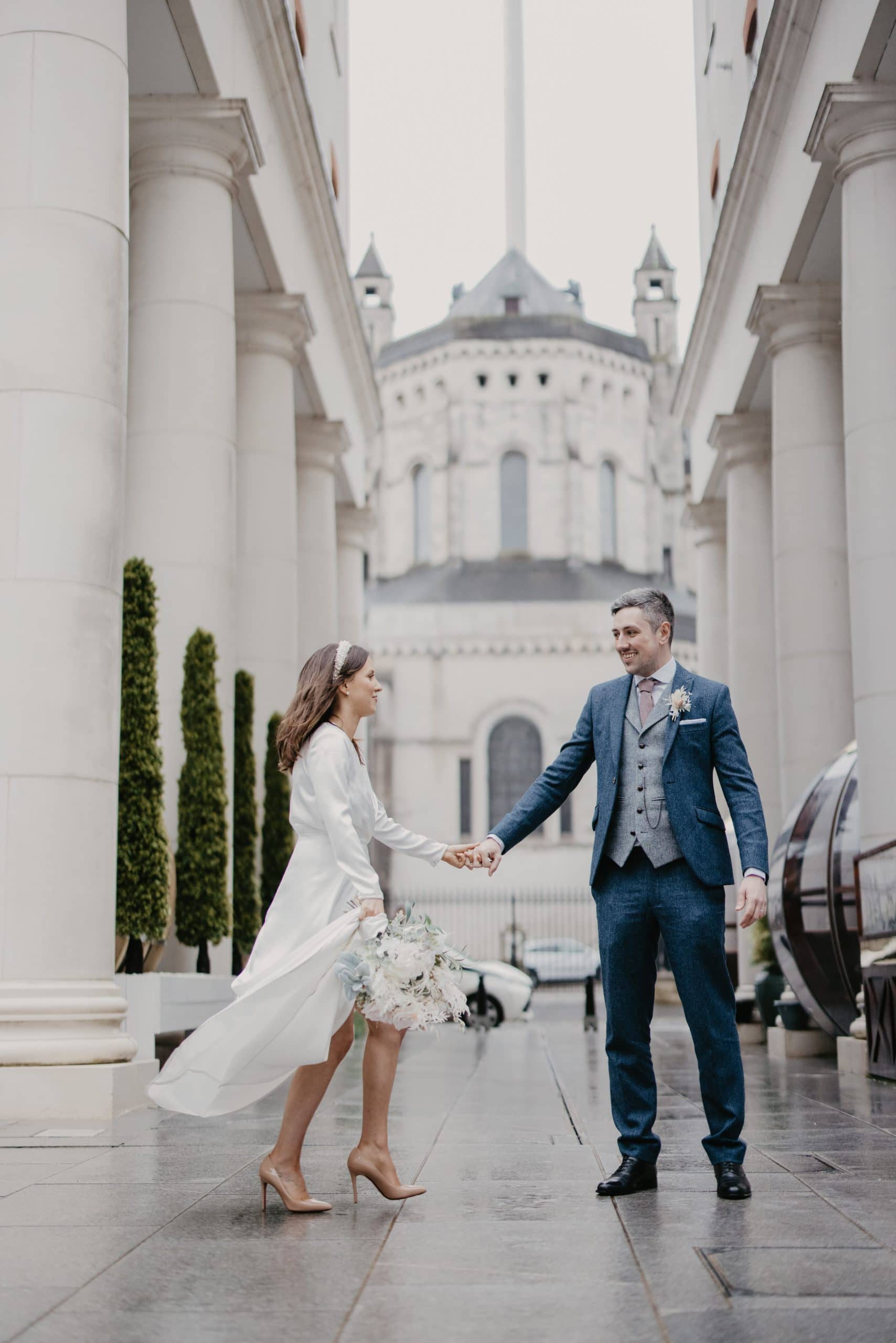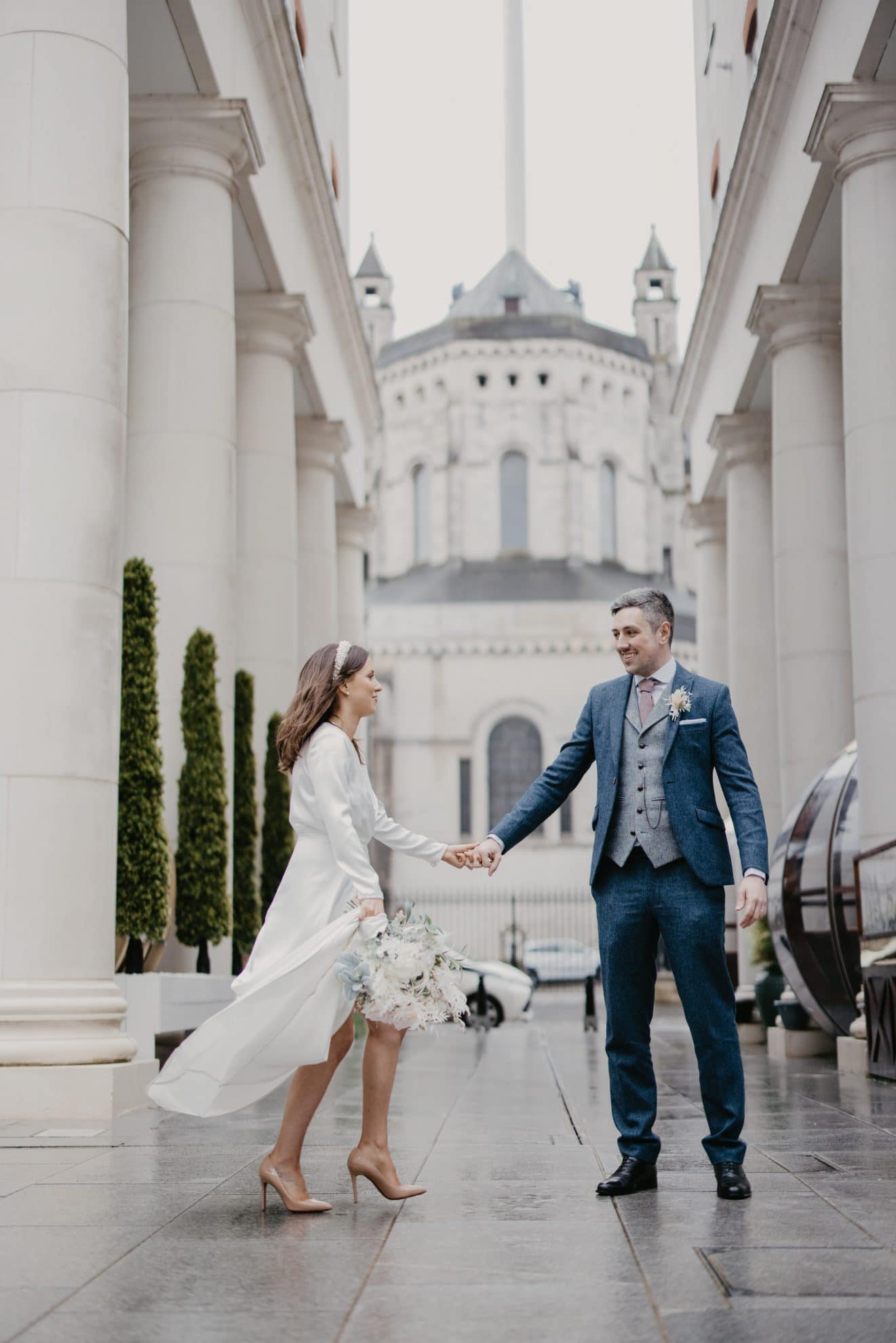 "We went with the The Fitzwilliam Hotel for our reception because they cater primarily for small weddings and we always knew we wanted an intimate, niche wedding. We had 21 guests and it was just perfect!"
For flowers, Kirsty and Neil went for The Posy Barn in Waringstown who made feminime pastel pink floral faux arrangements that will last a lifetime.
Kirsty wore a glowy and classic makeup look created by Makeup Artist, Hannah Campbell, and her hair was styled by C&R Hair Company. The wedding invitations and stationery were from Etsy.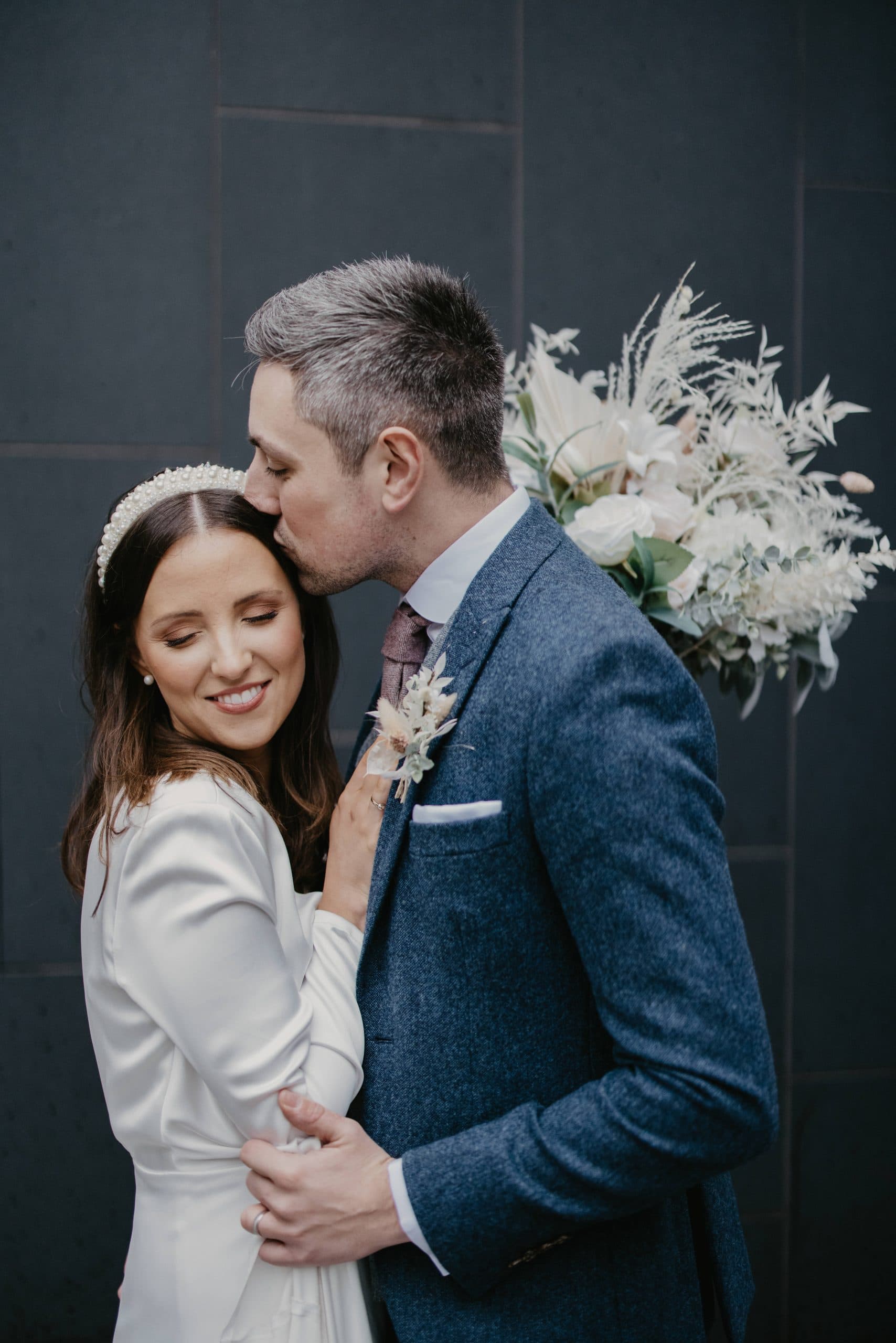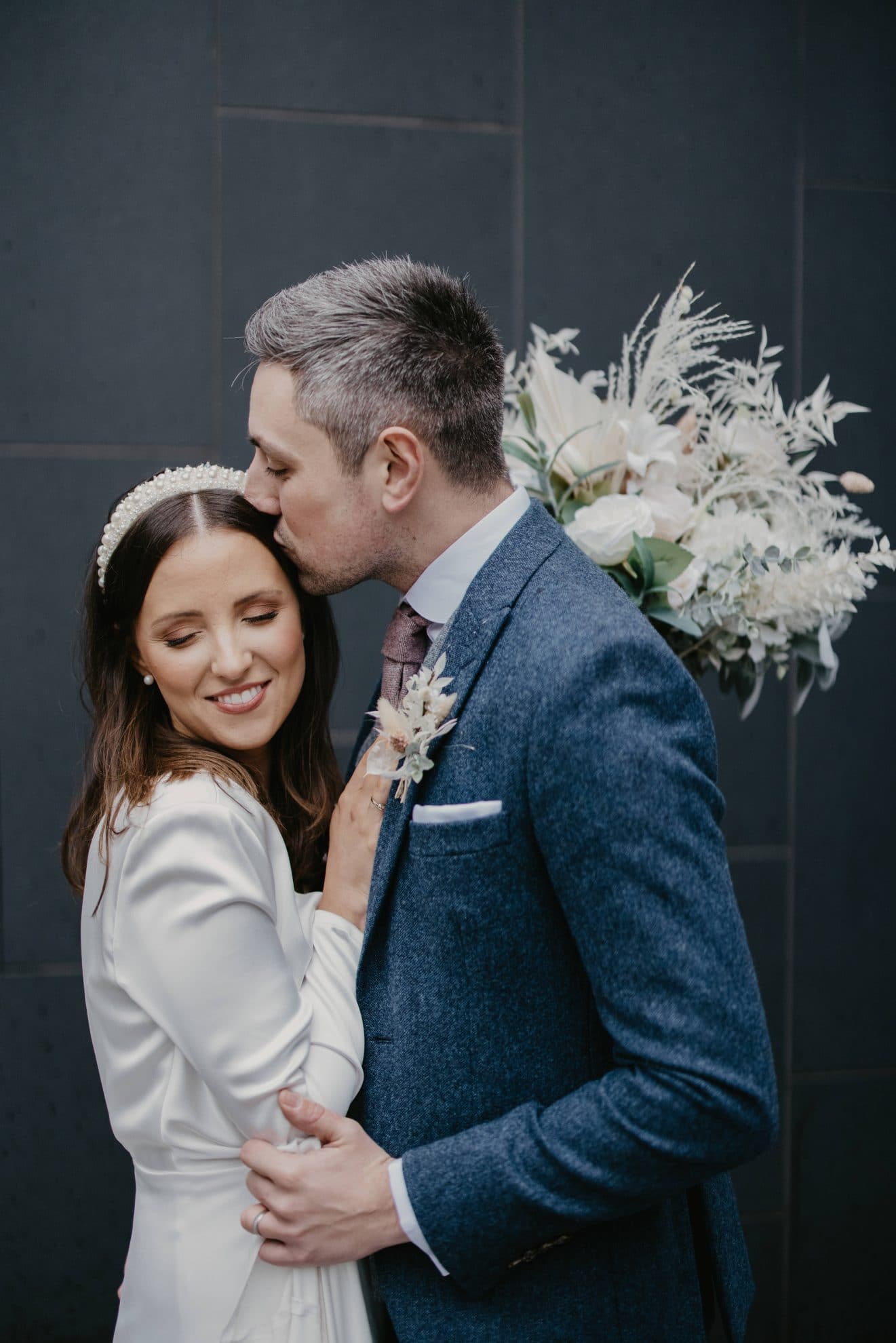 CAPTURING THE DAY
Sasha Treanor Photography captured Kirsty and Neil's wedding perfectly with fun and contemporary candid shots – and we could really feel the love!
"Sasha took photographs of our girls as newborns and has always taken our family photos for the last four or five years so it just made sense," Kirsty says. "We just love her photography style and are so happy with how the photos turned out!"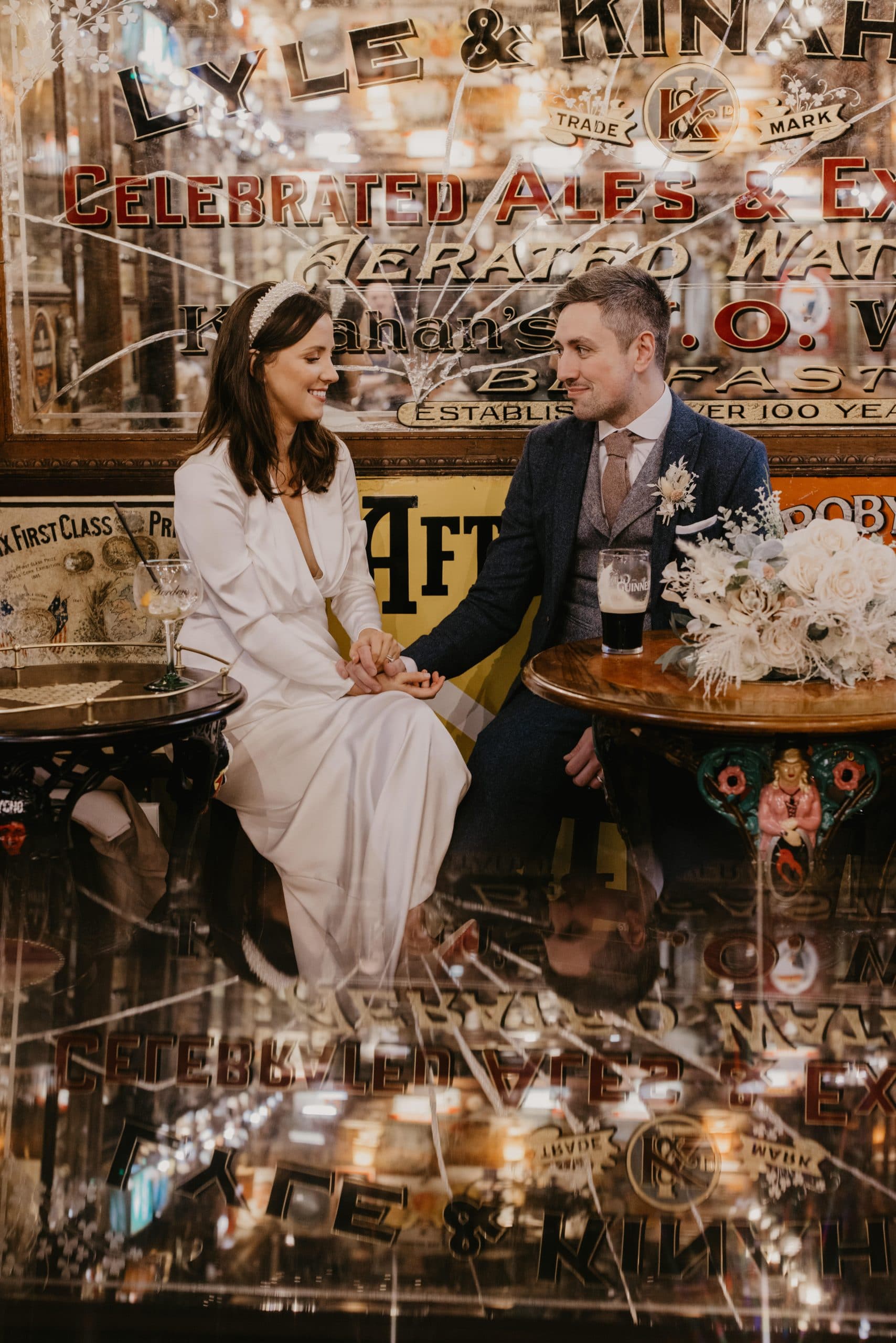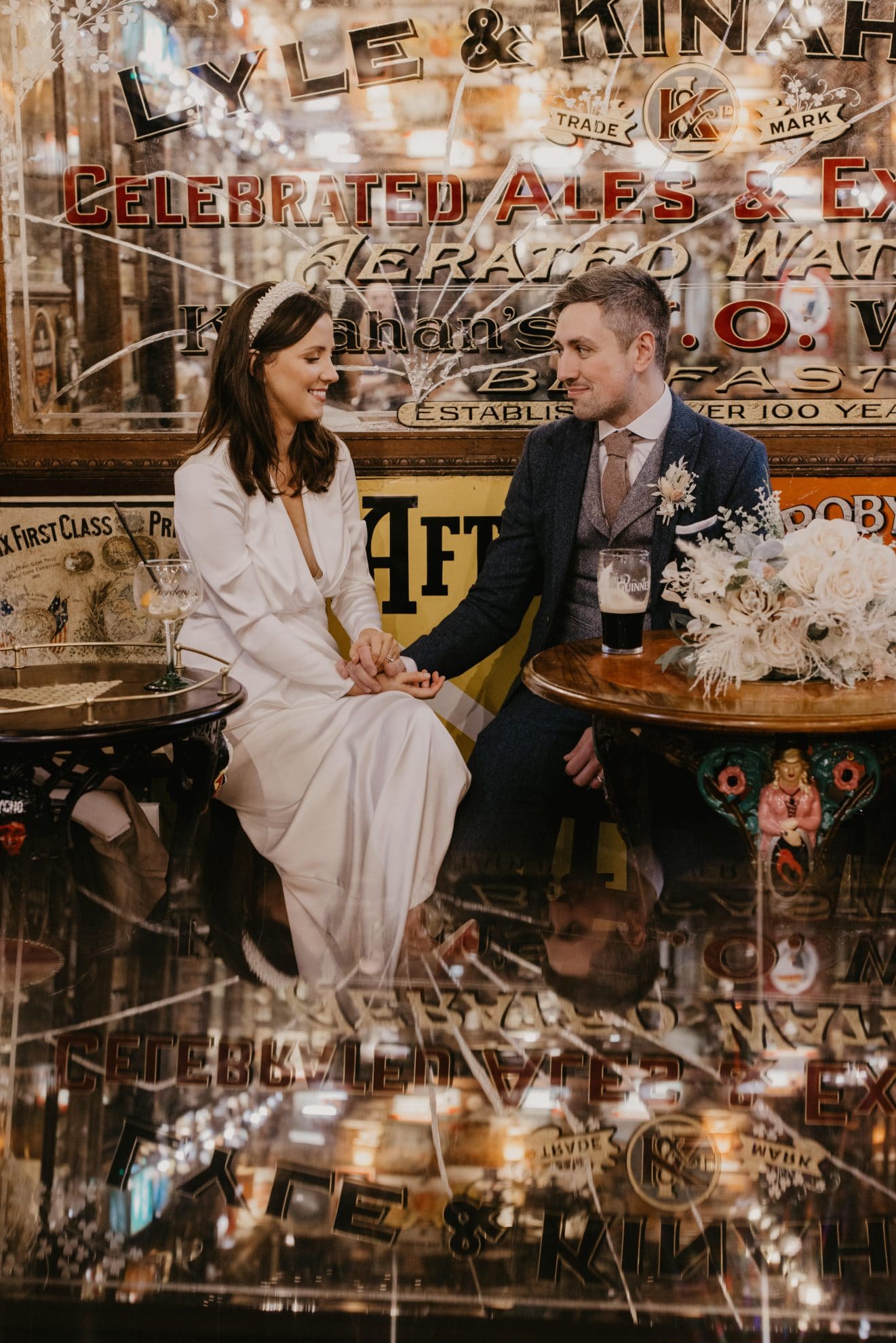 WEDDING WARDROBE
Kirsty looked like a dream in a simple and sophisticated wrap-style wedding dress from Asos paired with Louboutin heels and a pearl embellished headband.
"My dress was from Asos and was cheap and cheerful and I just loved the quality of it," Kirsty reminisces. "I fell in love with how floaty and feminine it was. It was plain and simple with long sleeves and I paired it with Louboutin's.
"Neil's suit was from Statement Menswear in Portadown which was a navy tweed style and we couldn't fault them, they were amazing and had him looking really smart!"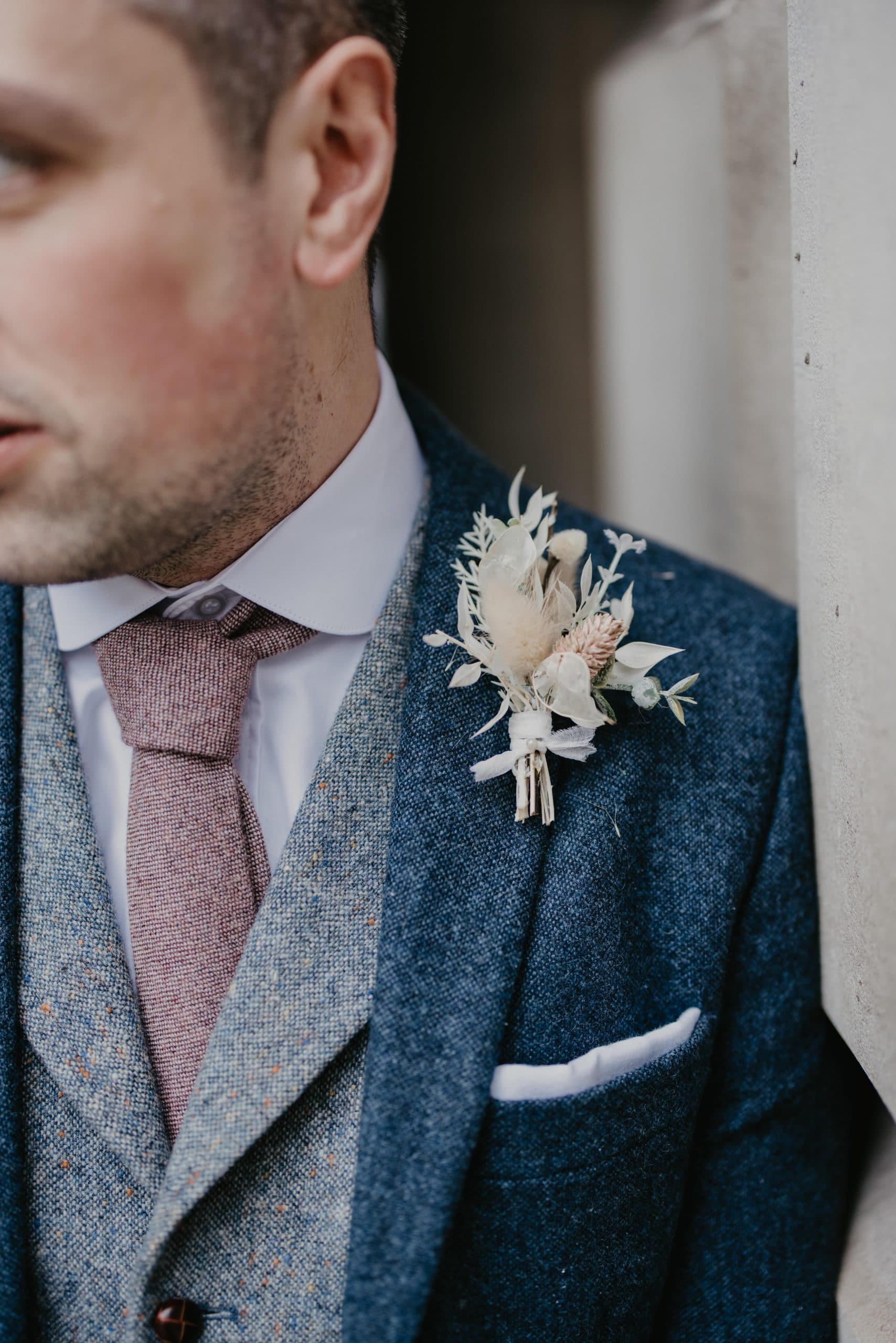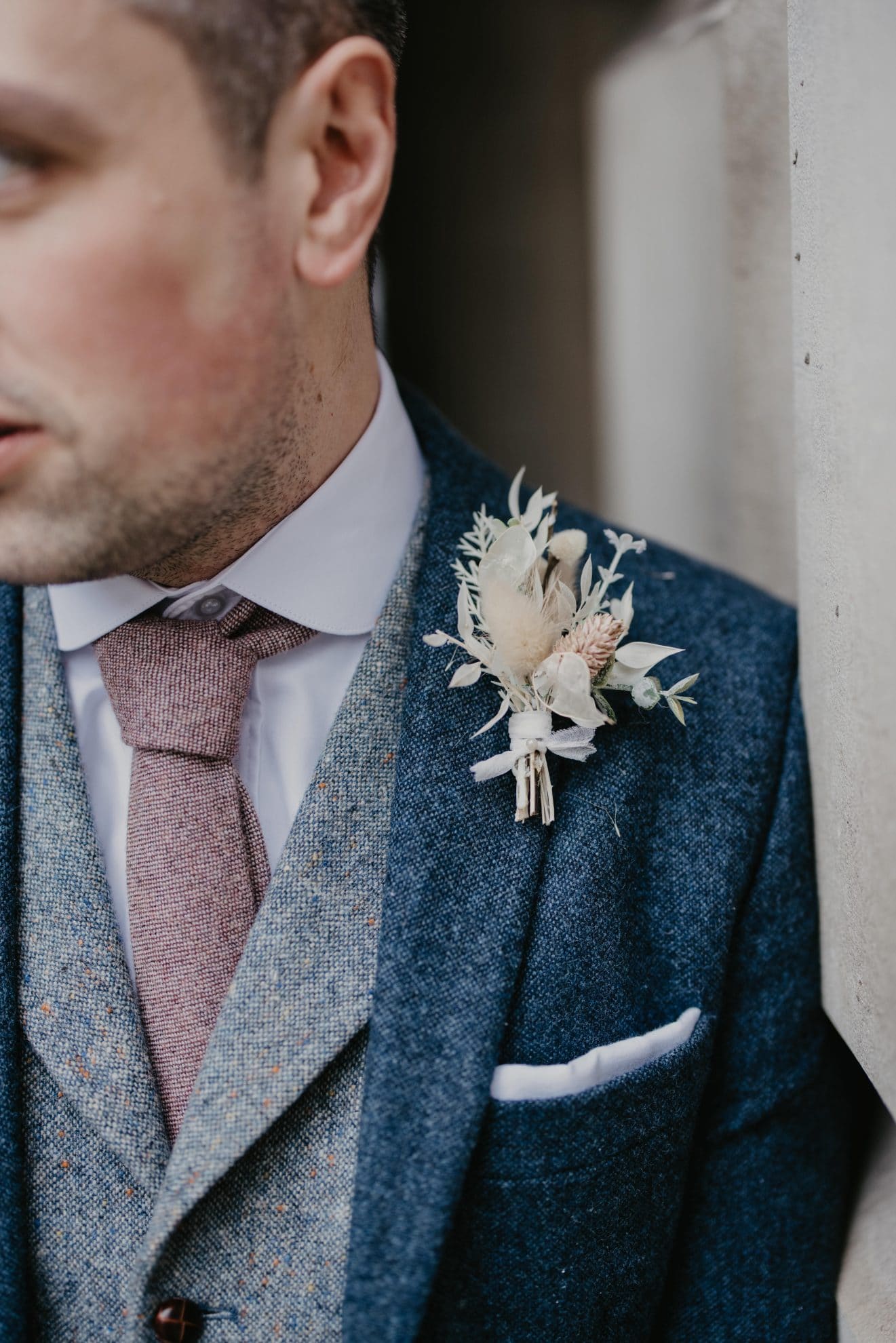 FAVOURITE MOMENT
Kirsty and Neil's favourite part of their wedding was having their two daughters involved in the day and making memories that will stay with them forever.
"Our priority was really becoming a family unit together with our children," Kirsty says. "Rosie and Georgie were our cute little flower girls and they wore adorable cream dresses, they had the best time! My eldest, Rosie, just stood in the middle of the aisle when I walked down – I think she was a bit mesmerised about what was going on, it was so cute!
"Definitely seeing their little faces light up was one of our favourite moments. As well as that, taking some time away to get our photographs around Belfast City and get a wee drink just him and I was really special."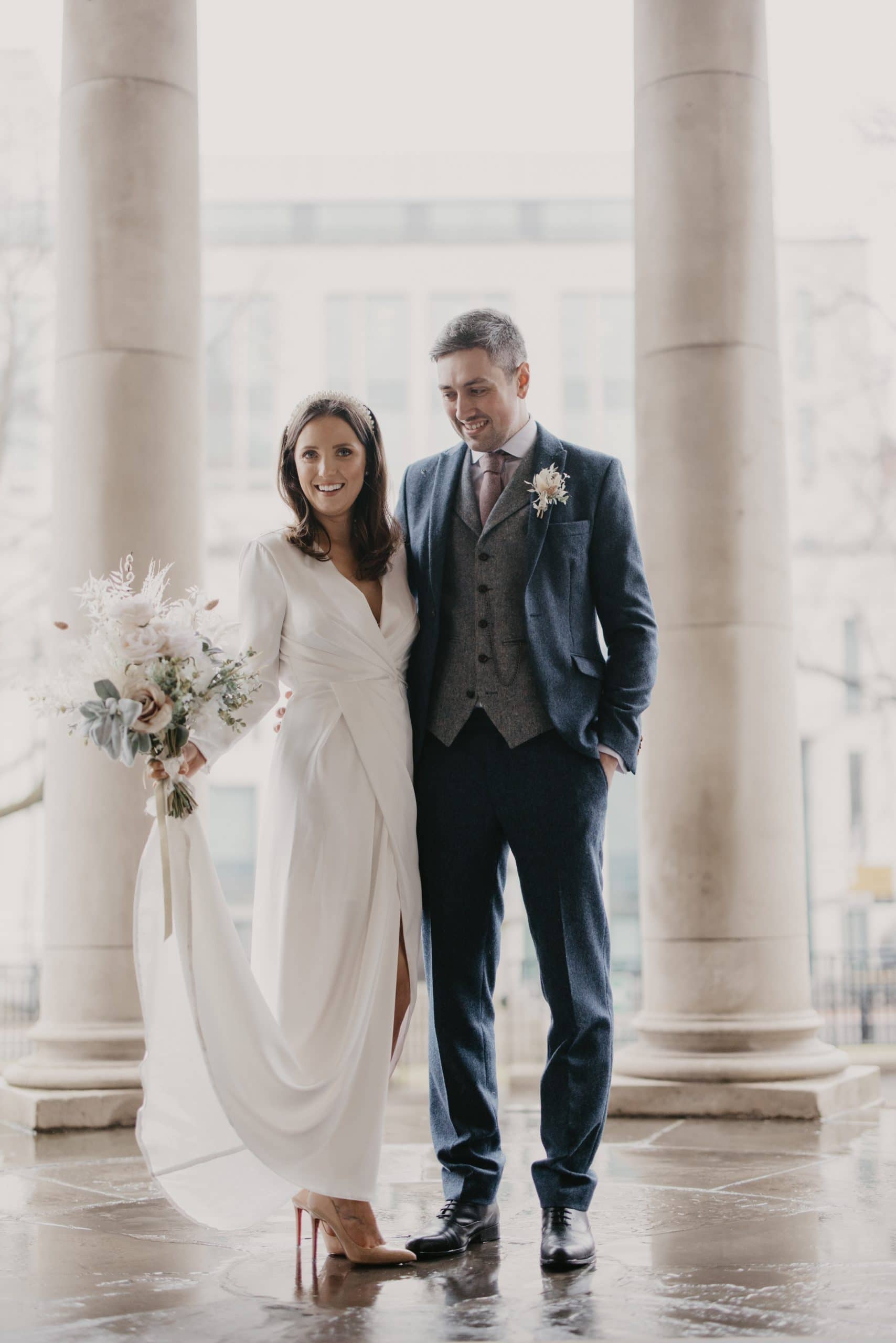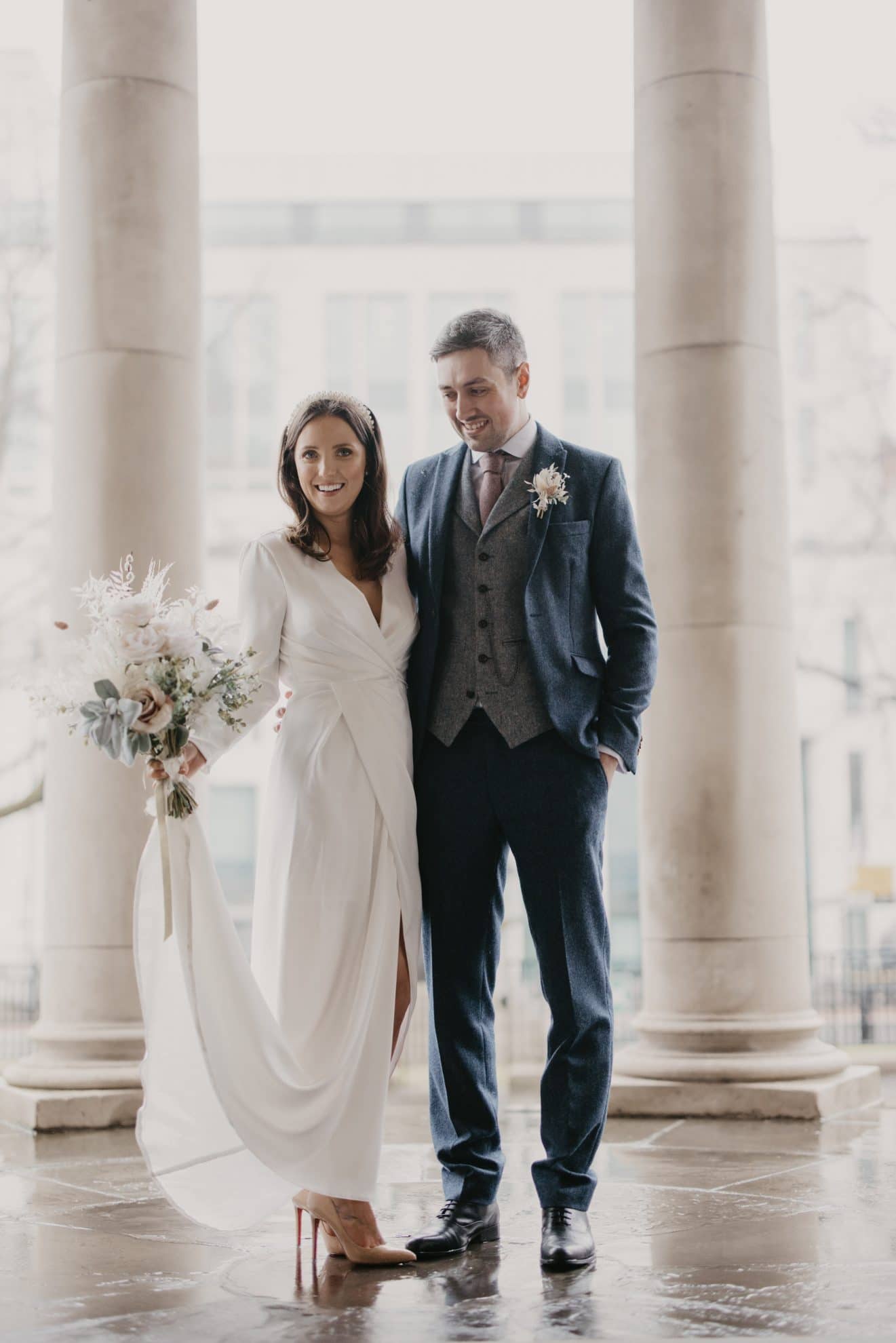 BRIDAL ADVICE
For all the brides and grooms reading this who are in the midst of planning their perfect day, take some wise words of advice from Kirsty!
"I would just say 'do you!'" She says. "Stick to your style and vision, there's so many options out there so I would encourage couples to stay true to themselves and don't let others influence you too much!
"We didn't feel the need to stick to traditions which took a lot of stress off our shoulders and allowed us to focus on what was really important."