Looking for a wedding venue in County Down? Make sure you take the time to visit The Old Inn, Crawfordsburn, one of Northern Ireland's most popular wedding venues.
The Old Inn – The Crown of North Down, is one of the oldest hotels in Ireland. The building, with it's iconic thatched roof and 'chocolate box' setting in the sleepy village of Crawfordsburn, is ideal for weddings up to 130 guests.
Voted AA Hotel of the year for Northern Ireland in 2018 it boasts excellent food throughout the hotel. Restaurant quality food is served in the charming and unique wedding rooms, so your guests will enjoy the day as much as you do.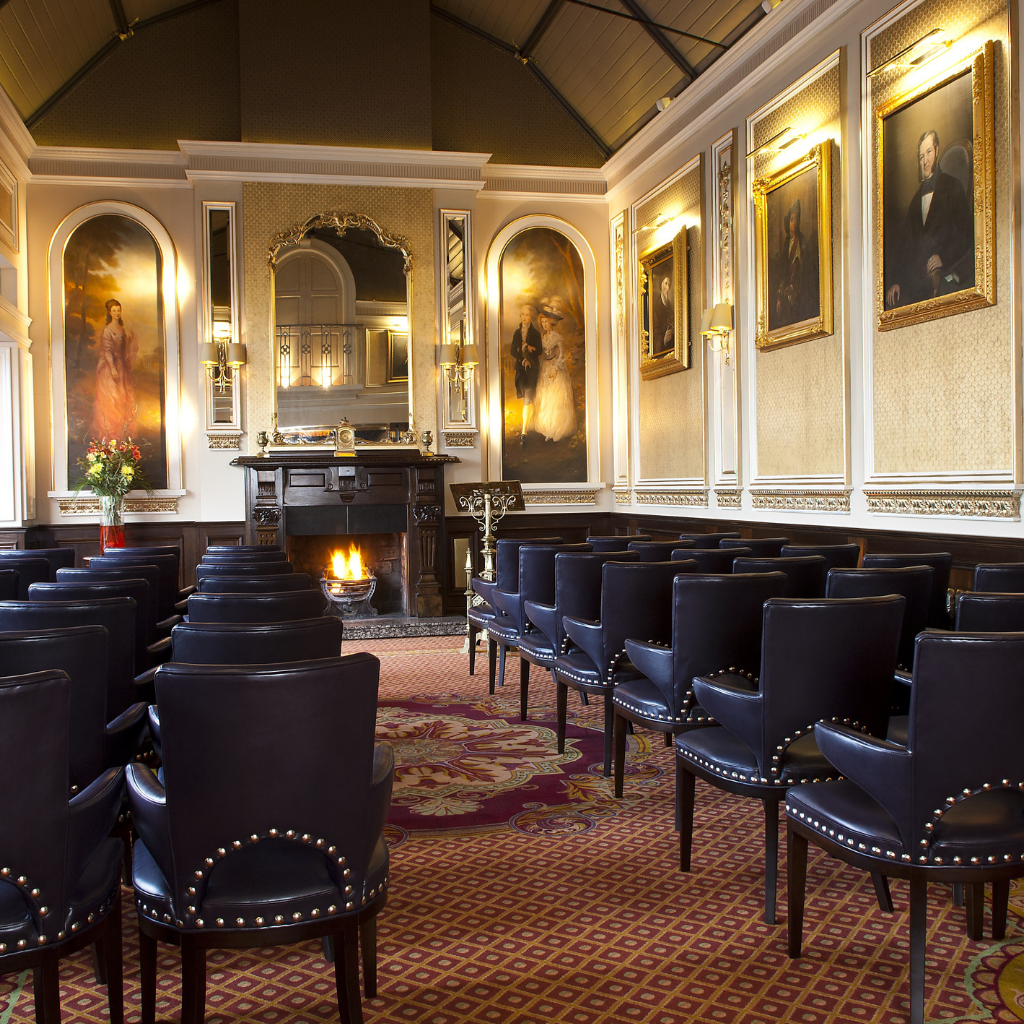 The hotel has a one wedding a day policy, so you can be sure that the venue will only be looking after you and your guests exclusively. The family run hotel is very warm and inviting, with open fires and lots of nooks and crannies to explore for your photographs. The Northern Ireland weather won't stop you getting lifetime memories! You can arrange to stay before and after your big day too and just relax and enjoy quality time with your family.
The Gallery Lounge is licensed for wedding ceremonies and the room lends itself well to the grandeur of the day – with eight-metre high vaulted ceilings and a French Georgian style your vows will be the centre of attention in a gloriously rich and sumptuous setting. Then, if you fancy, you can head to nearby Helen's Bay beach or Crawfordsburn Country Park and waterfalls for your photography, leaving your guests momentarily in the comfort of the Inn, to enjoy light music, cocktails, champagne and canapés.
The rest of your day will centre on the Verina suites of the hotel, with its dramatic Italian marble staircase sweeping majestically into the banqueting room. The rooms are designed to keep your guests in the party spirit all through the evening, as everything is offered in one large and spacious room.
To book a viewing appointment, or speak to their expert team phone 028 9185 3255, or email events@theoldinn.com
_______________________
CALLING ALL SPRING BRIDES! 🌸
Step onto the red carpet and receive a very warm welcome at their Spring Wedding Fair, which kicks off Sunday 14th April, 1pm-4pm
With a host of exciting exhibitors all under one thatched roof, you will have everything you need to plan your big day!
Call 02891 853255 or email events@theoldinn.com