The Three Bears Photography capture the first ever couple making history as they say 'I do' in the Mourne Mountains.
After the pandemic ruined their city wedding plans last year, Lisa and Allen Storey were eager to tie the knot this time around and had to get a little creative with the venue.  
"We had originally planned a Belfast city wedding in October 2020 and that all was cancelled due to Covid, so we changed it to March this year," Lisa explains.
"We had always talked about an elopement, so when our wedding was cancelled we thought maybe the elopement we first wanted would be the best idea."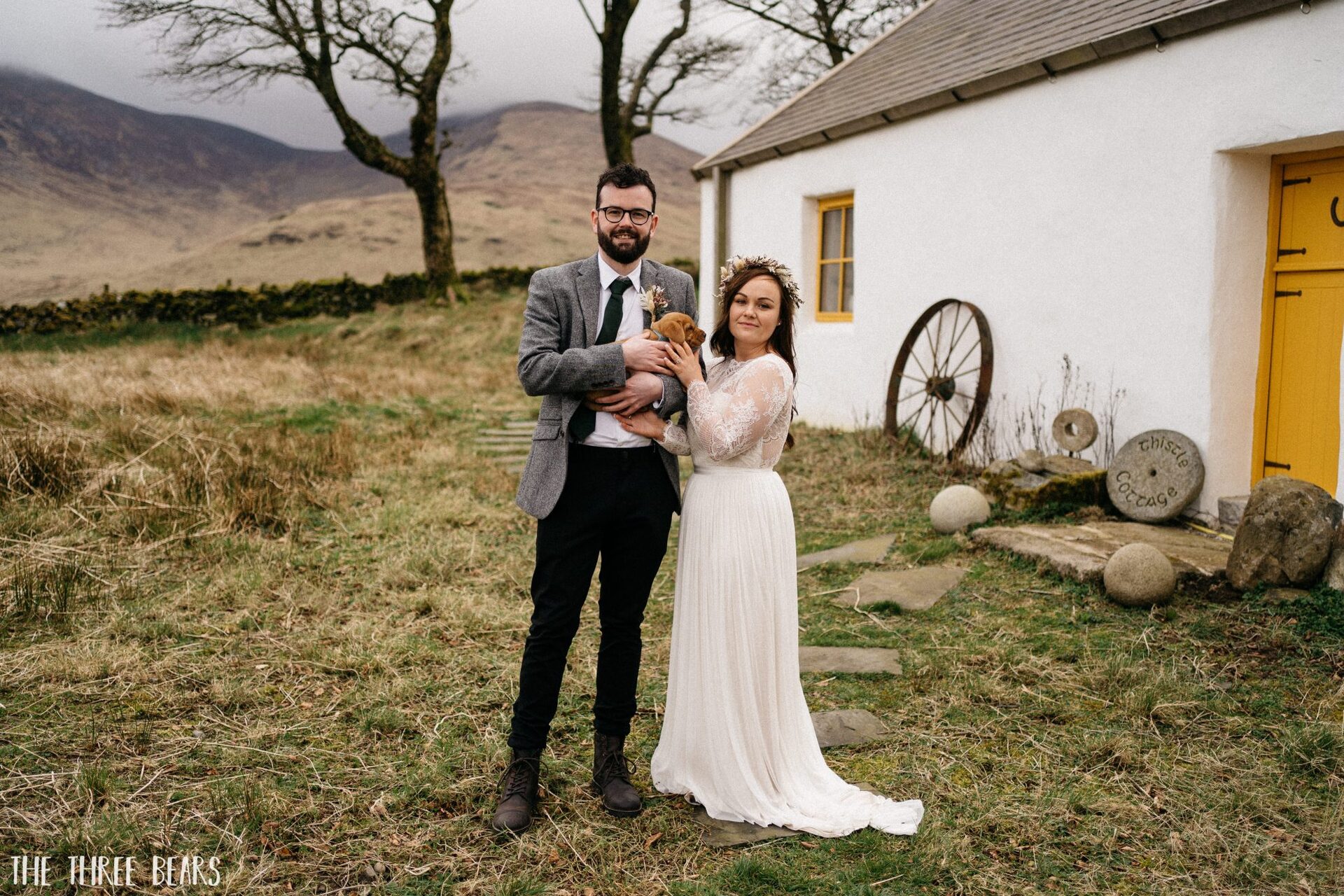 Lisa and Allen met when they were teenagers and have now got married on their 10 year anniversary after a romantic trip abroad.
"After a few years together we discussed 'settling down' with marriage, house etc. but we had both always wanted to travel so decided that we would do that first. In 2015 we booked our flights to Australia, where we travelled and worked for 2 and half years. During this time we also travelled to New Zealand and Indonesia.
"Allen proposed near the end of our travels in Ubud, Bali. He proposed in a restaurant there and booked a little bamboo hut at the restaurant that over looked the jungle, it was amazing!"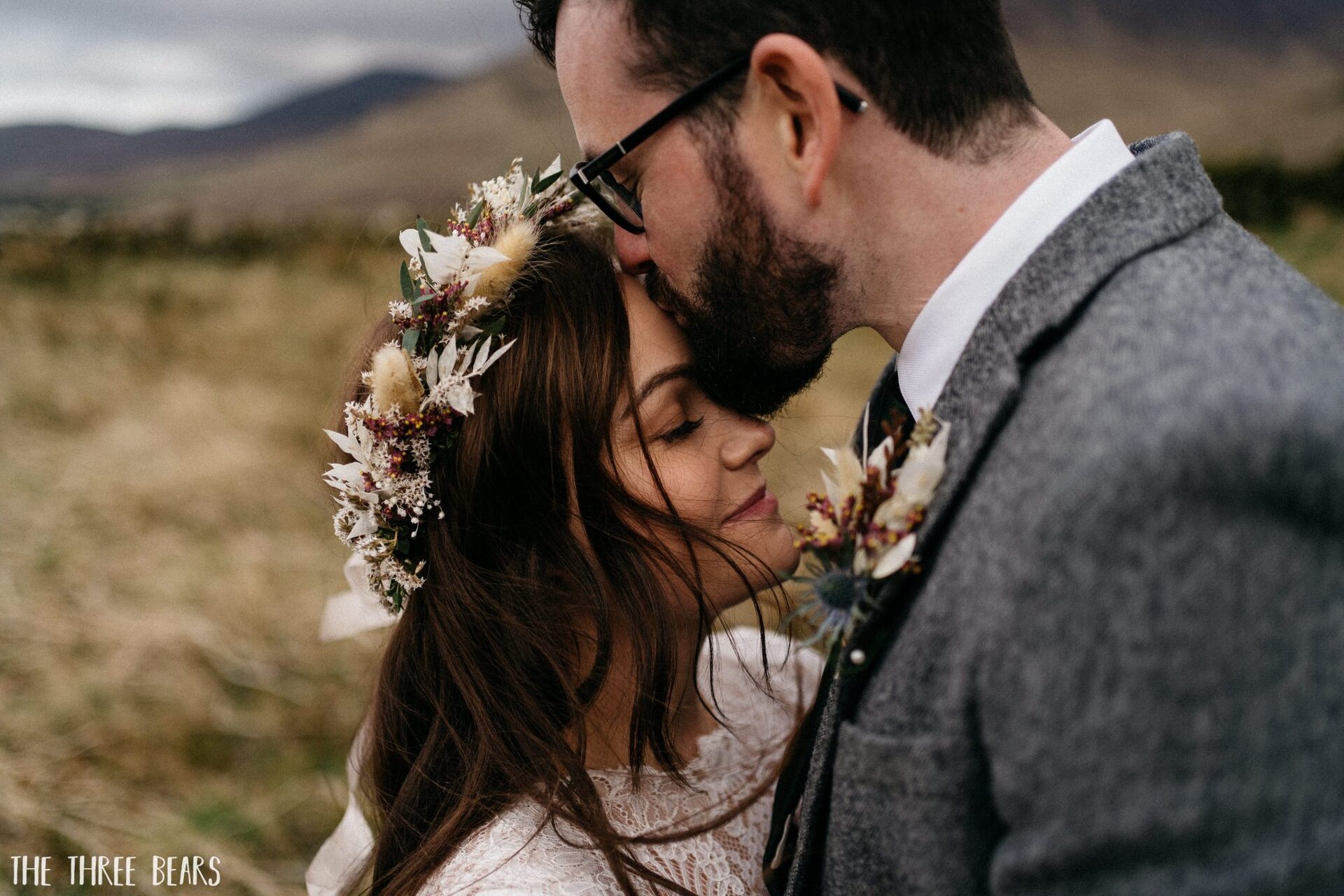 Lisa and Allen invited 12 guests who along with the celibate climbed the mountain to Lough Shannagh on the 25th March, but little did they know they would be the first ever couple to marry in the Mournes.
"The Mournes idea came about because we love hiking and spent our first date there, so Allen suggested we go down to Newcastle to the Mournes and I actually thought he meant on the beach but then I quickly realised he meant up the mountains!" Lisa laughs.
"It was actually the celibate that told us nobody had ever legally got married in these mountains before and we couldn't believe it and thought that was pretty cool!"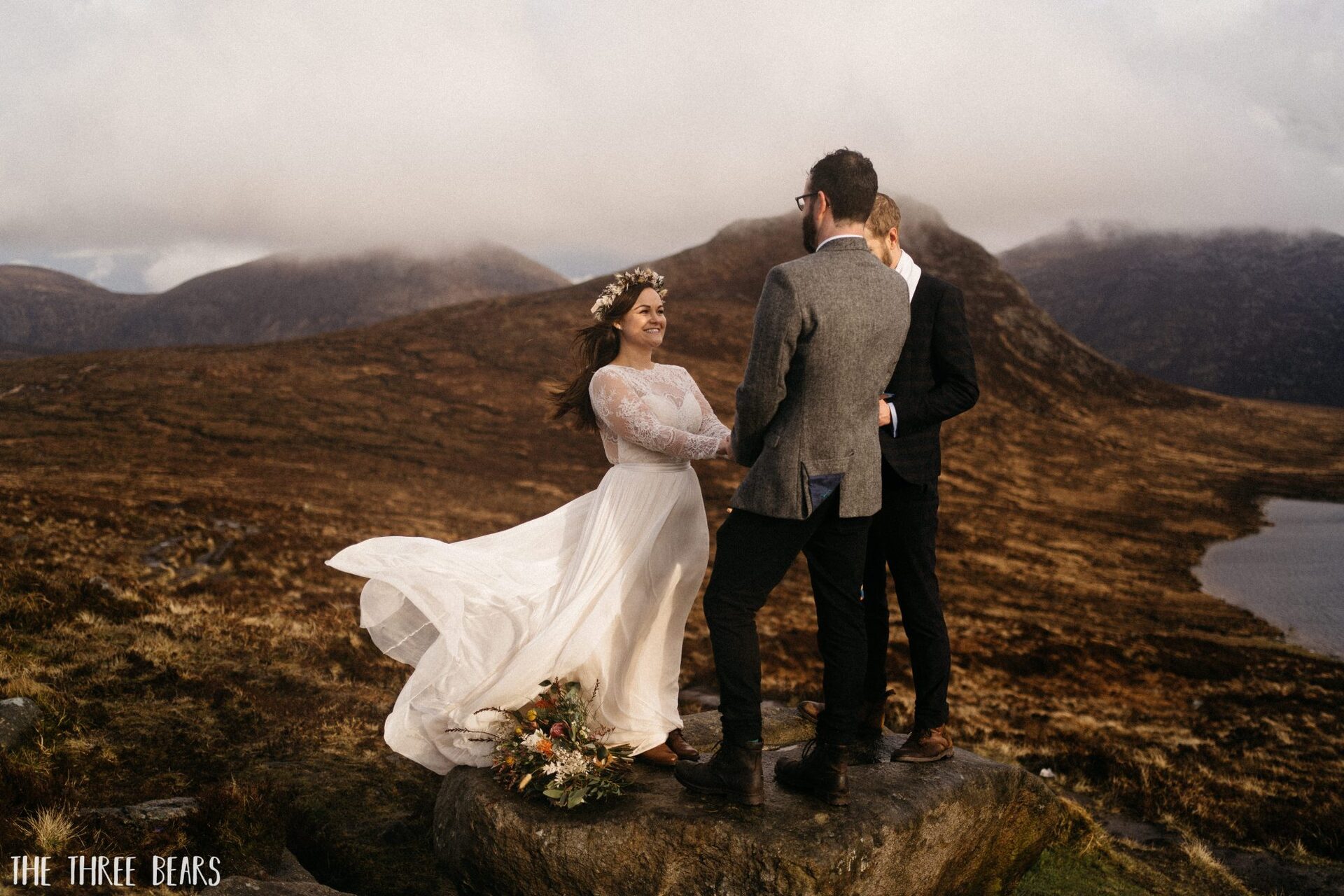 Lisa looked stunning in a Nola Gown by Catherine Deane from Ivory and Pearl and Allen looked smart in a tweed blazer and chinos from Next, but the two made sure to prepare for the temperamental Irish weather.
"I couldn't recommend Ivory and Pearl enough, Kate who owns it was amazing throughout. I also got my flowers from Milson and Berry and wanted them to reflect the Mountains which I think they got spot on.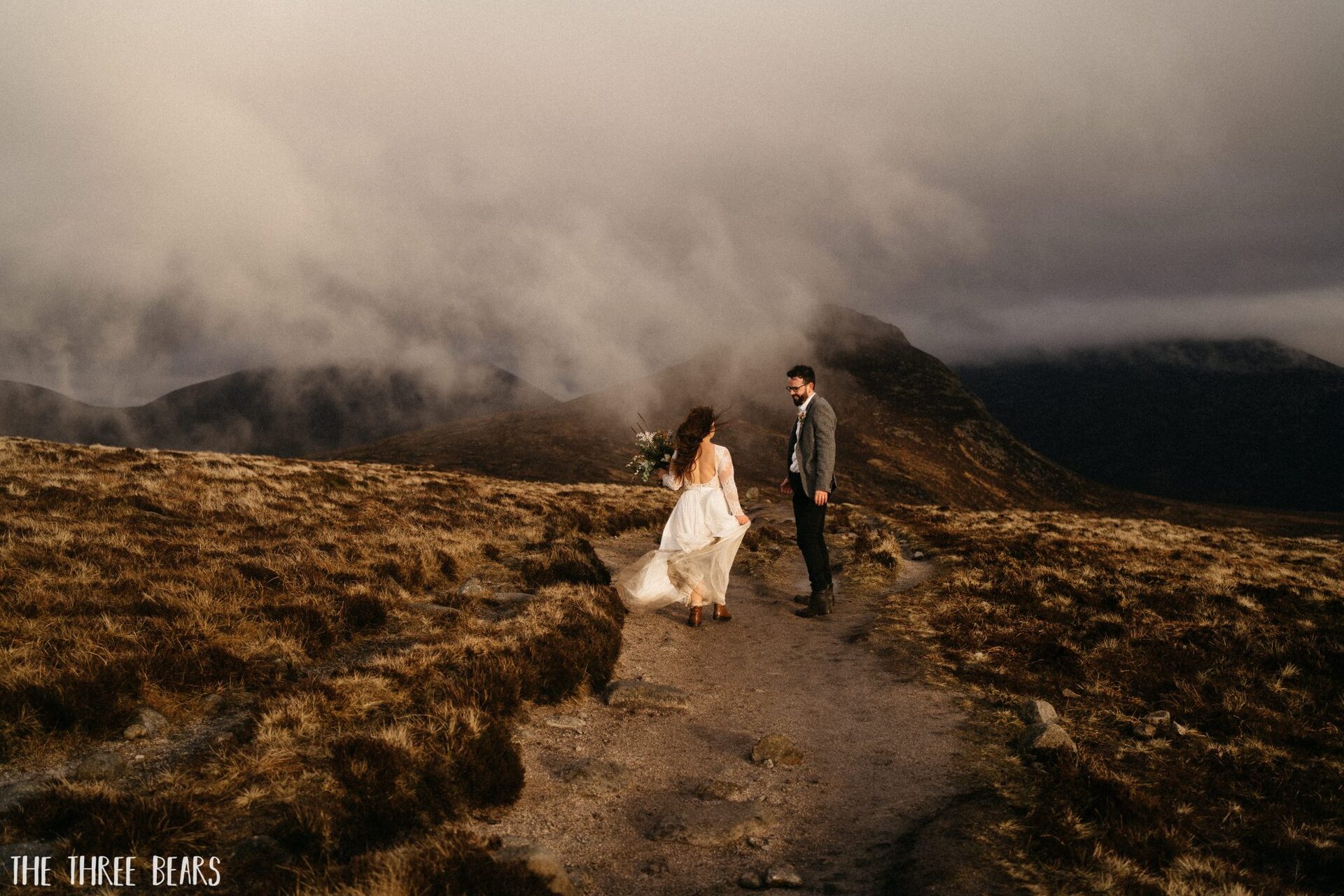 "The weather started off beautiful, but ten minutes into the hike there was rain, hail and really strong winds but I had a massive coat on and everyone was dressed prepared and wanted to keep going with us!
"When we finally got to the top, I couldn't believe a double rainbow appeared and the sky completely cleared! Then we all took our coats off and me and Allen got onto the rock, it was just lovely."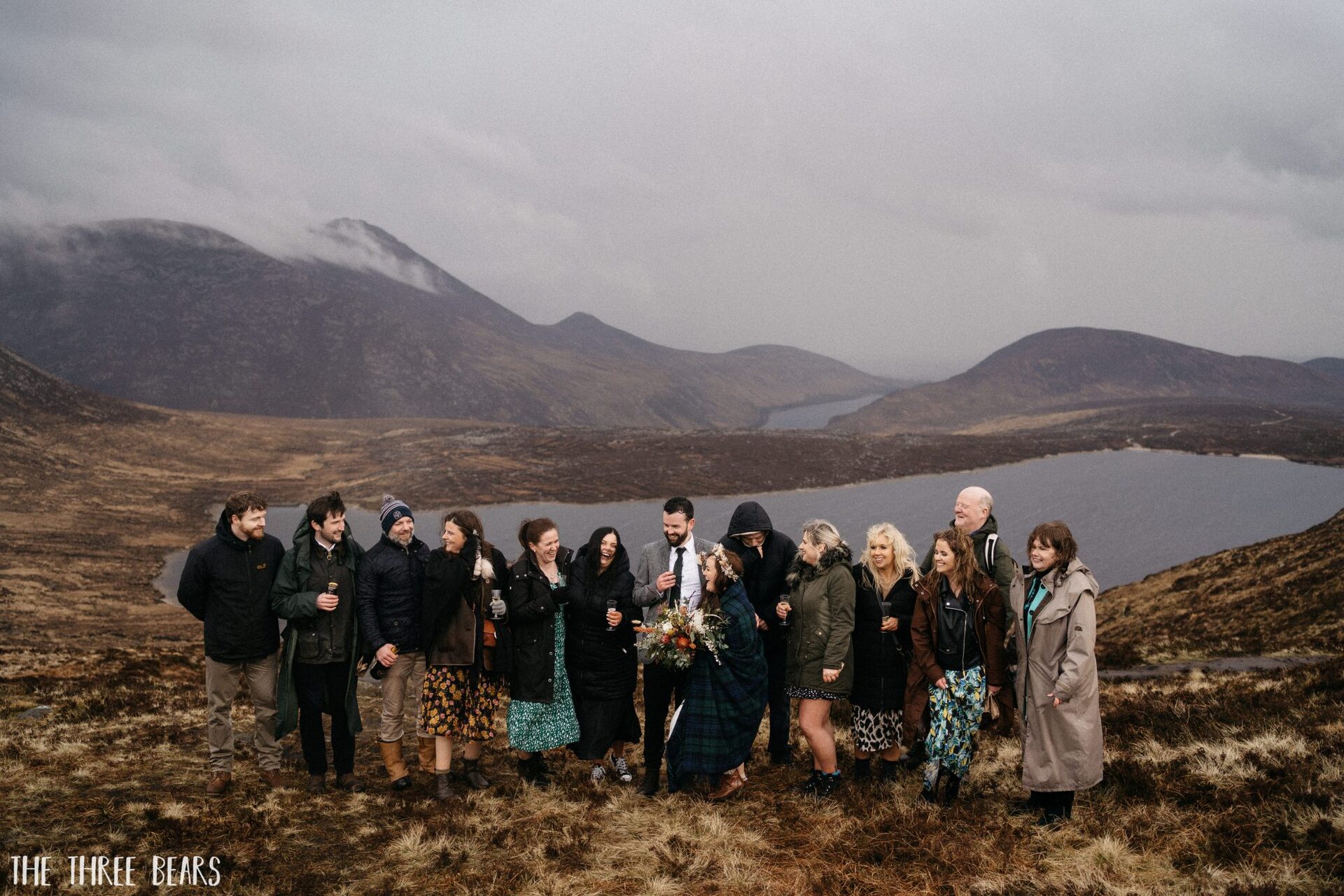 For food, Allen's mum and sister made packed lunches for everyone and they soaked up the views of the Mournes with a little bubbly to celebrate their unique day
Darren and Ana from The Three Bears Photography brought the couples wedding photo dreams to life with stunning candid moments and breathtaking views of the Mournes.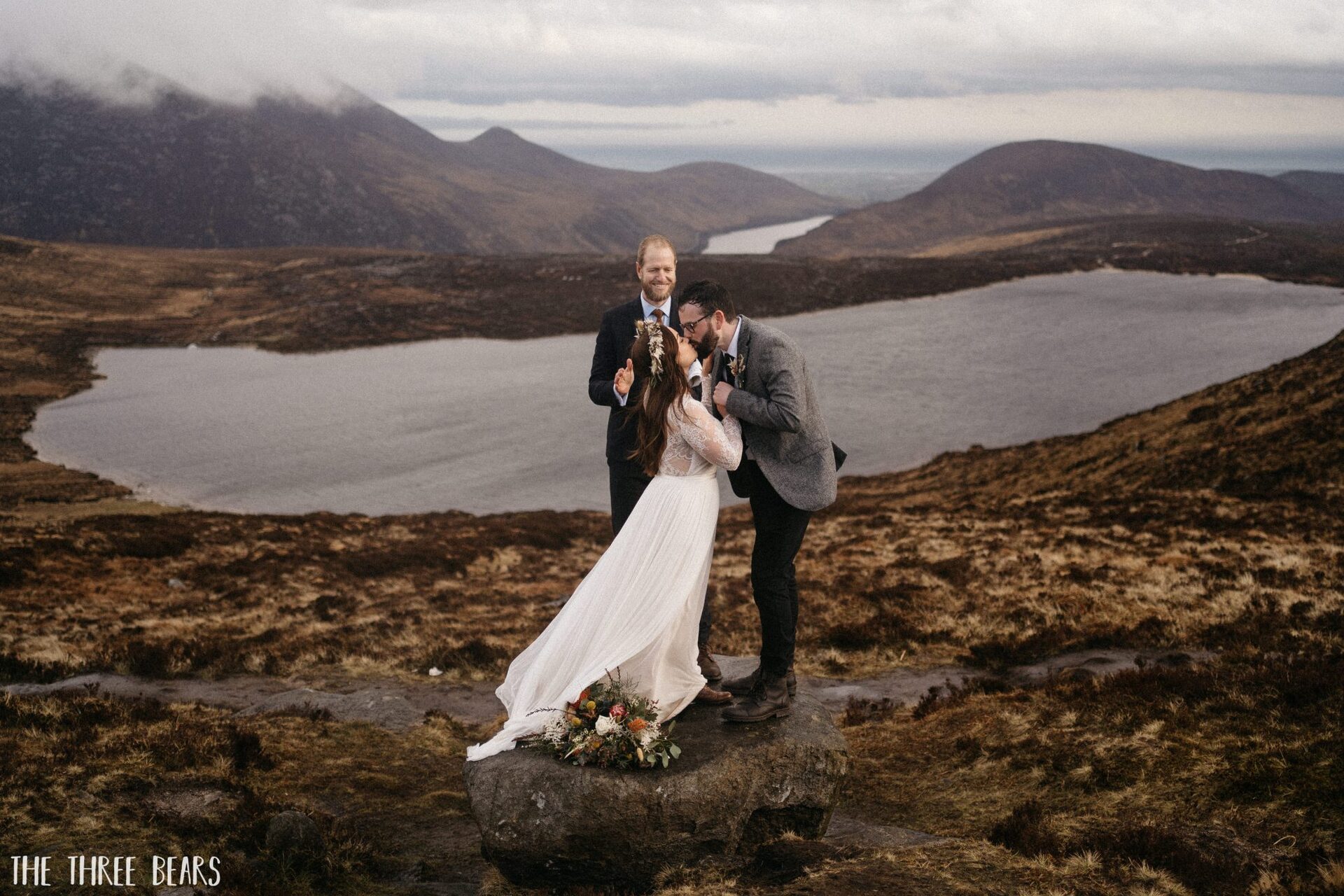 "The Three Bears captured our day perfectly, we couldn't have asked for anything better!" Lisa says.
"We just love how our wedding photos turned out and they were really up for coming on this adventure with us, they were so amazing and accommodating every step of the way."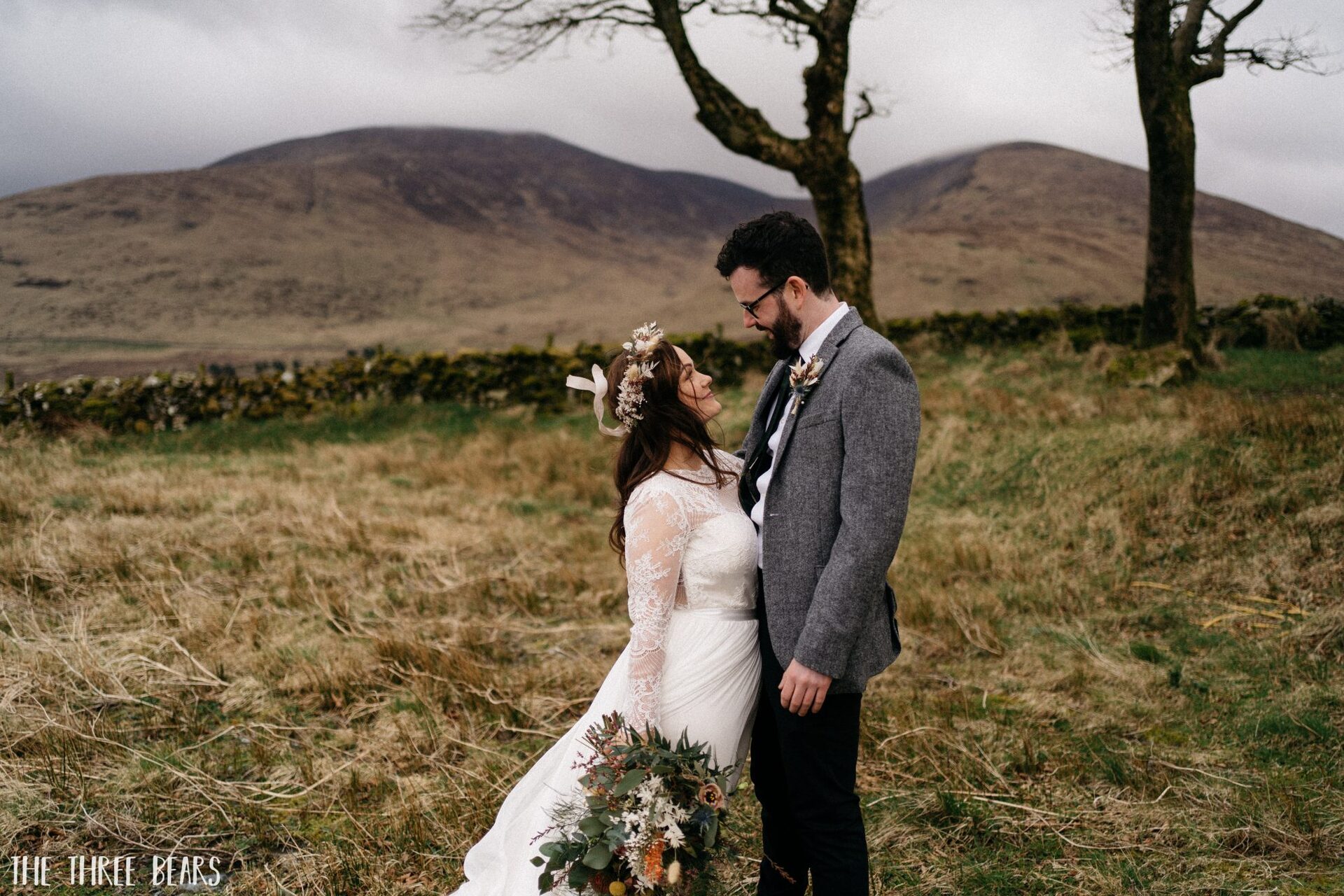 For photography enquires, visit The Three Bears Photography