Meet the winners of our '2019 Win A £35,000 Wedding' competition, David and Stephanie Orr.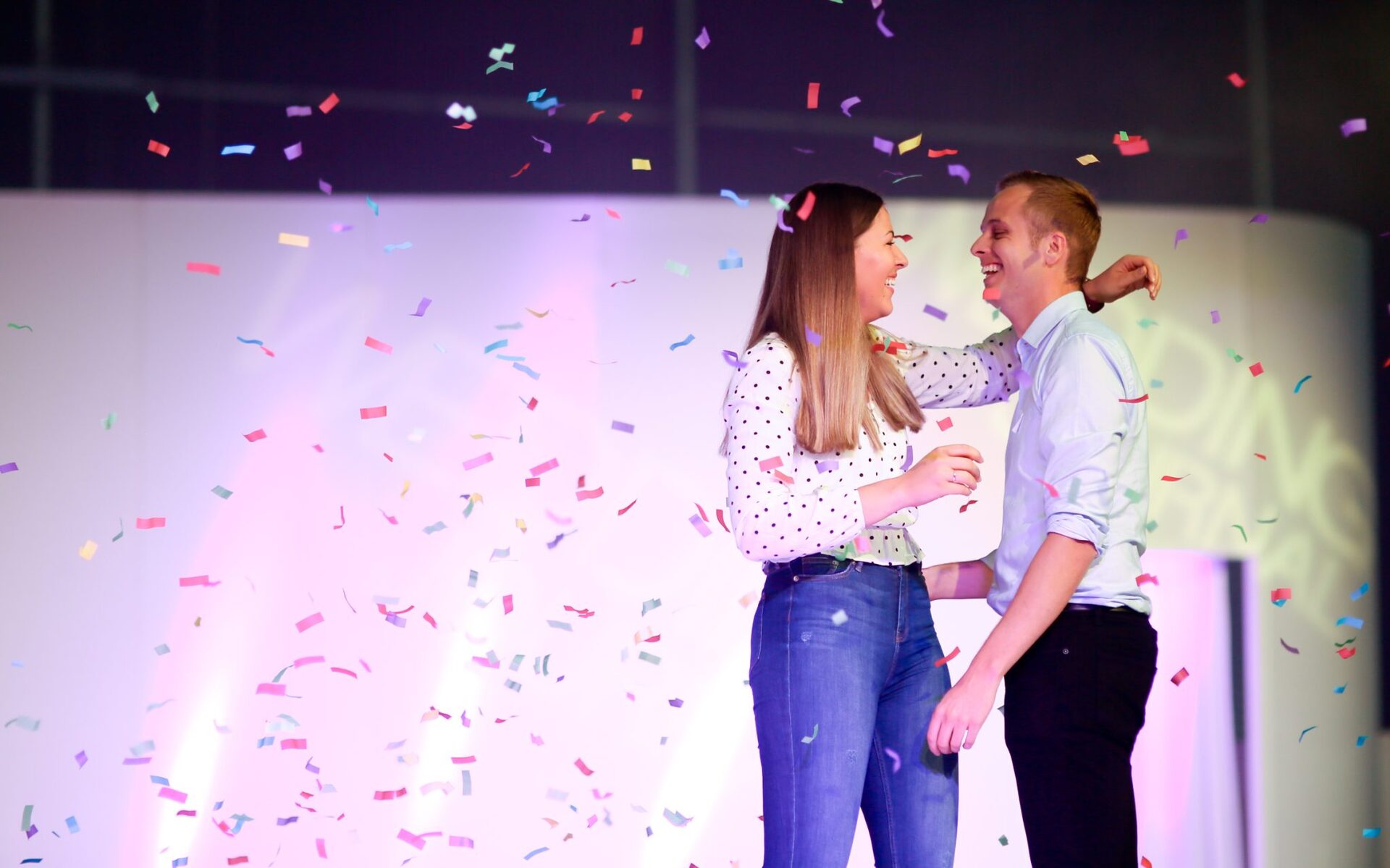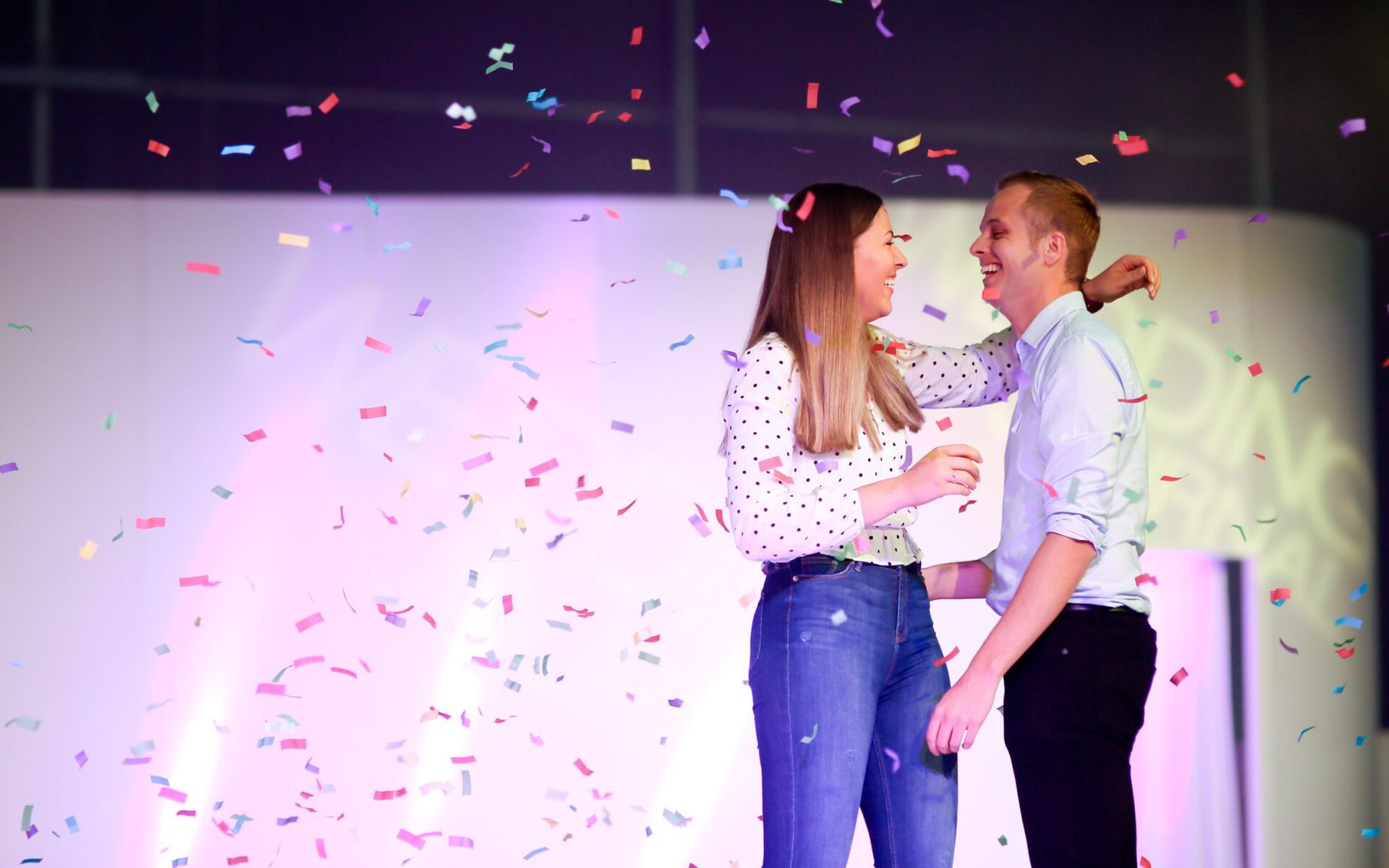 Little did the happy couple know that by attending the Wedding Journal Show one autumn day in Belfast, they would be popping a balloon full of confetti and winning the wedding of a lifetime!
How They Met
It was love at first sight for the couple: "We met in October 2015 through David's friend Steven (who became his best man for the big day!) Steven and I both went to Loughry College at the time when he invited David along on a night out," Stephanie explains.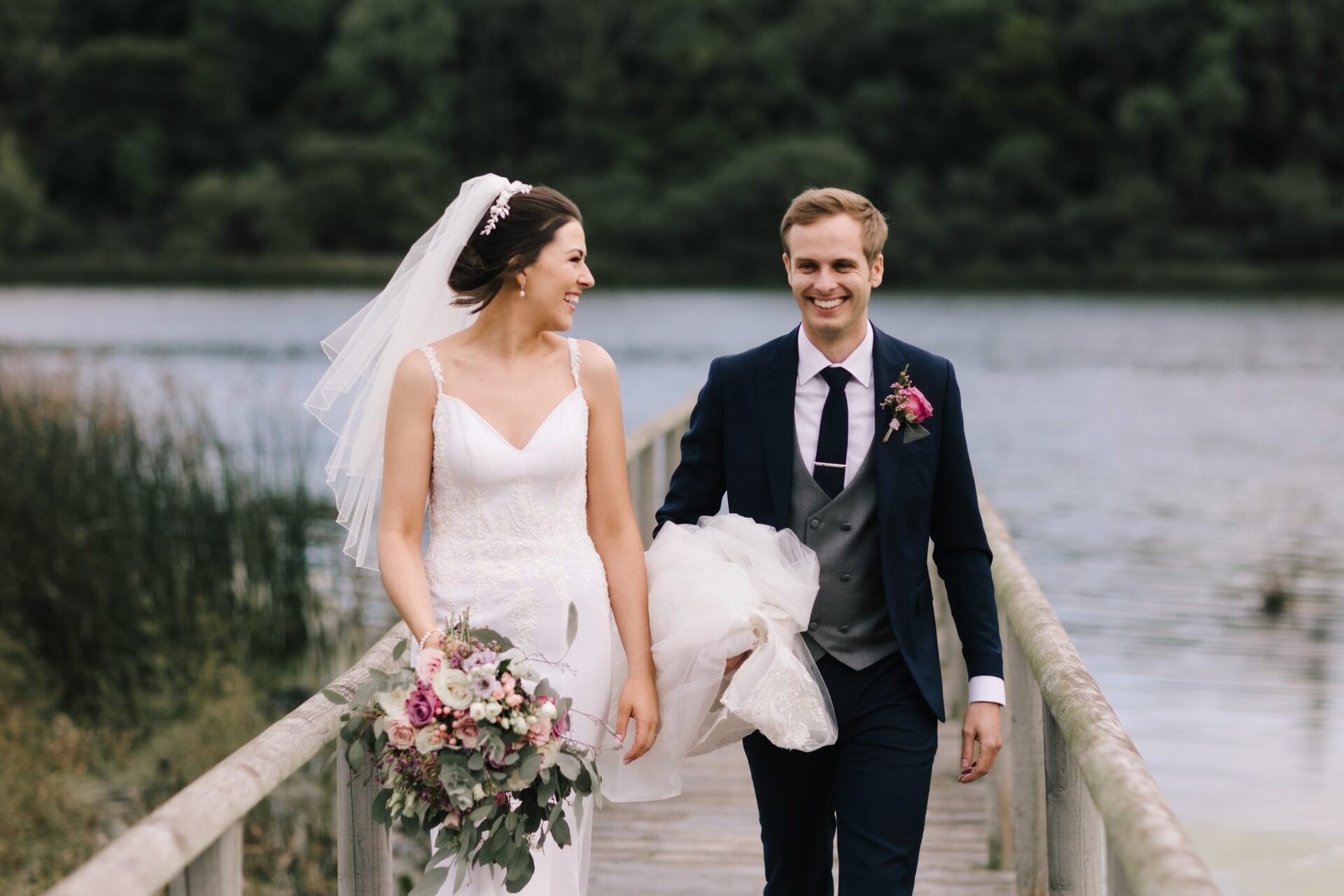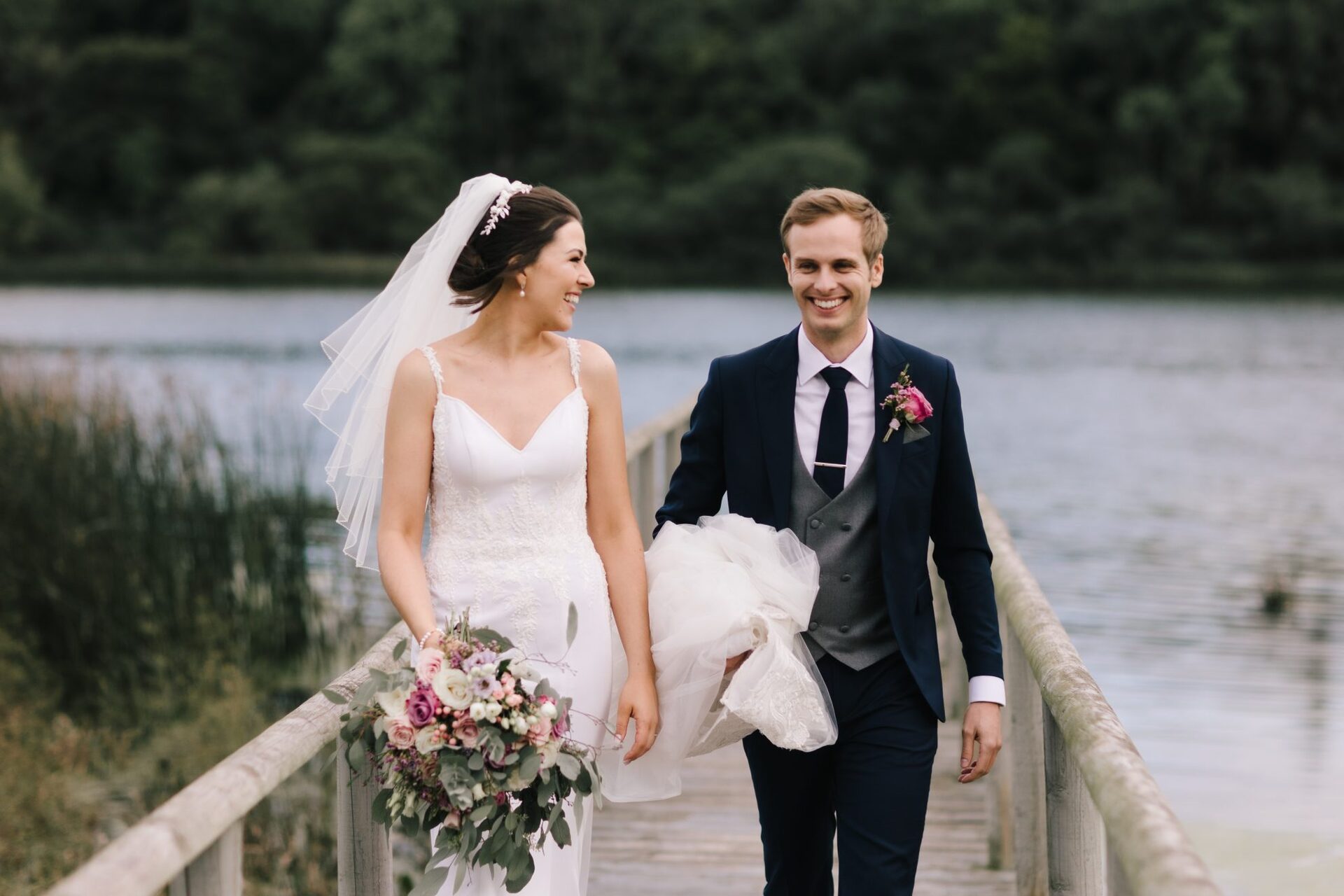 "David caught my eye from the beginning of the night, but he was the one to make the first move, showing off the signature dance moves and chatting the night away."
The Proposal
The evening after Stephanie's final year formal was one to remember.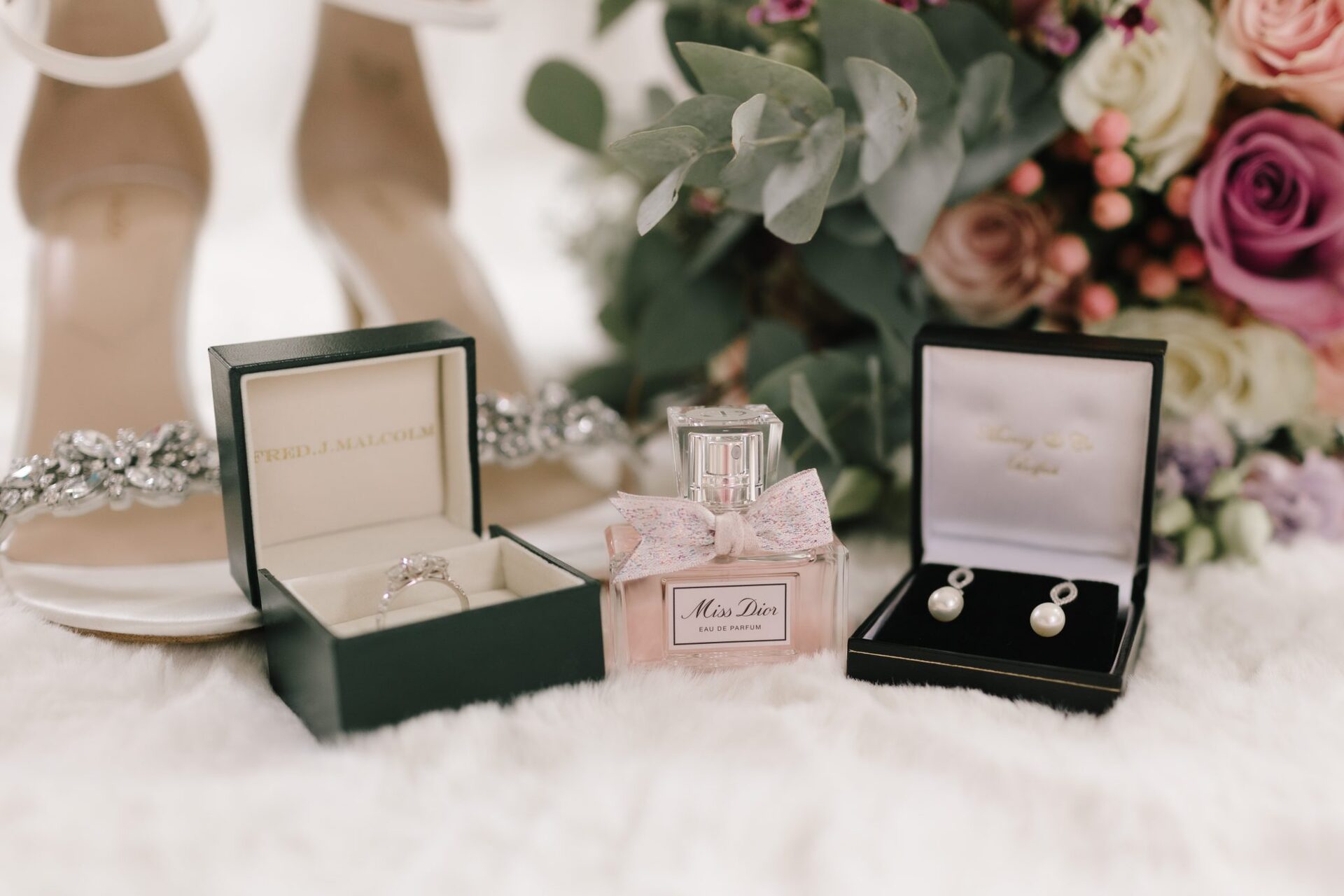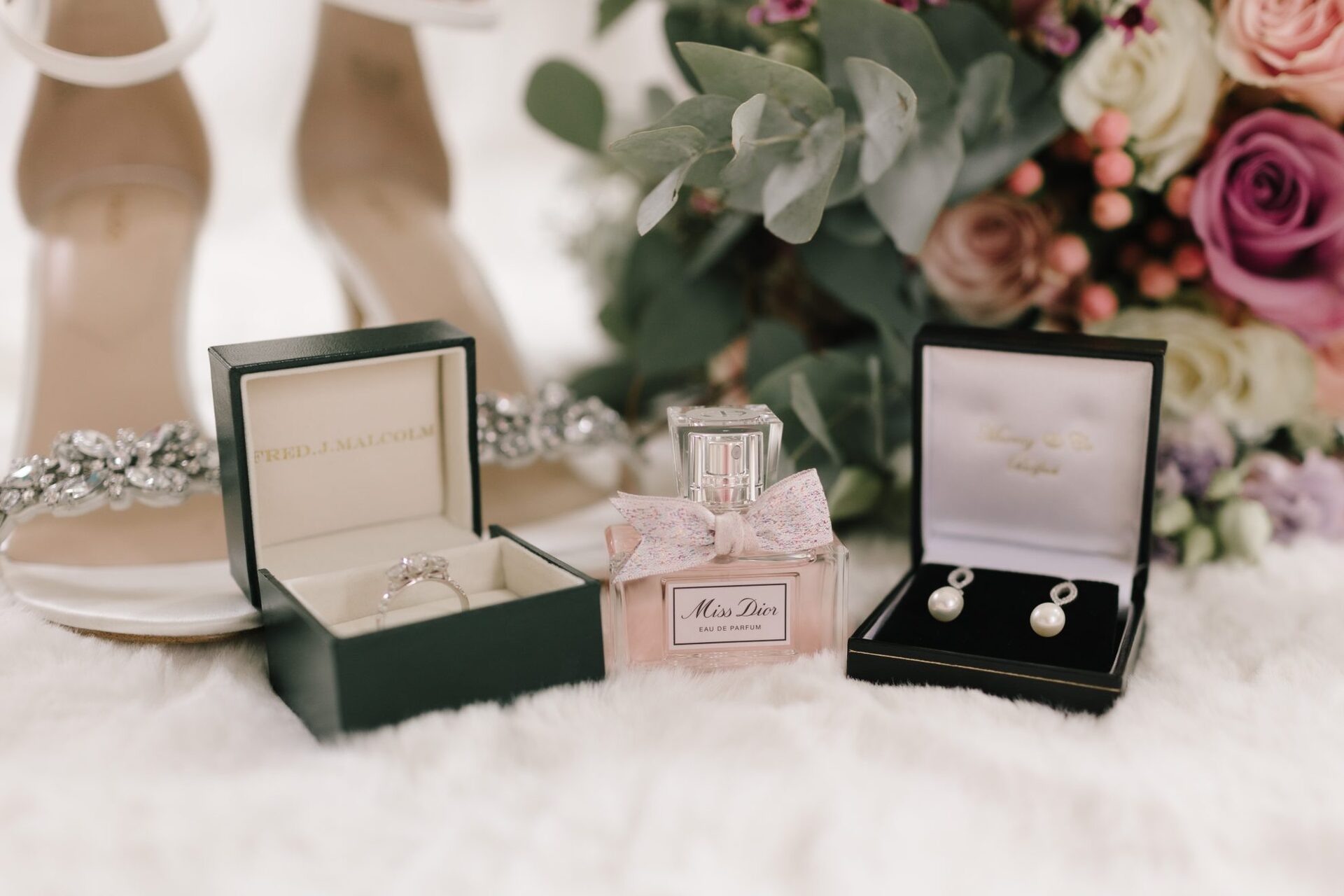 "David surprised me with a night away to a secret destination that was only revealed when we were on the road. Once we arrived into the beautiful village of Glaslough, I knew we were staying the night at Castle Leslie."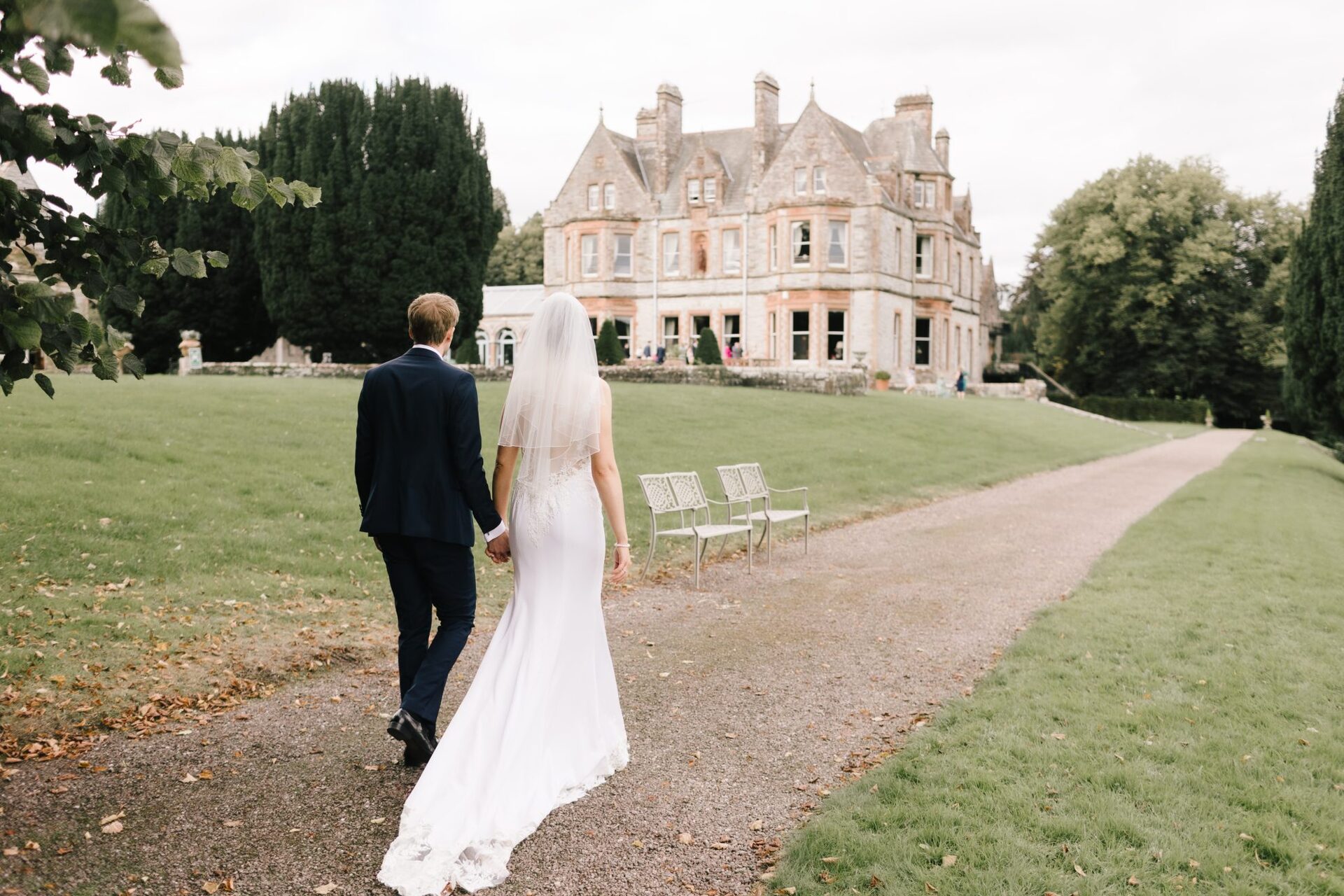 "We spent the afternoon exploring the castle and walking around the grounds, gardens and lake. David had made a reservation for the Snaffles restaurant at Castle Leslie where we had an absolutely beautiful meal. We then went back to the castle and sat by the fire and chatted the night away," Stephanie reminisces.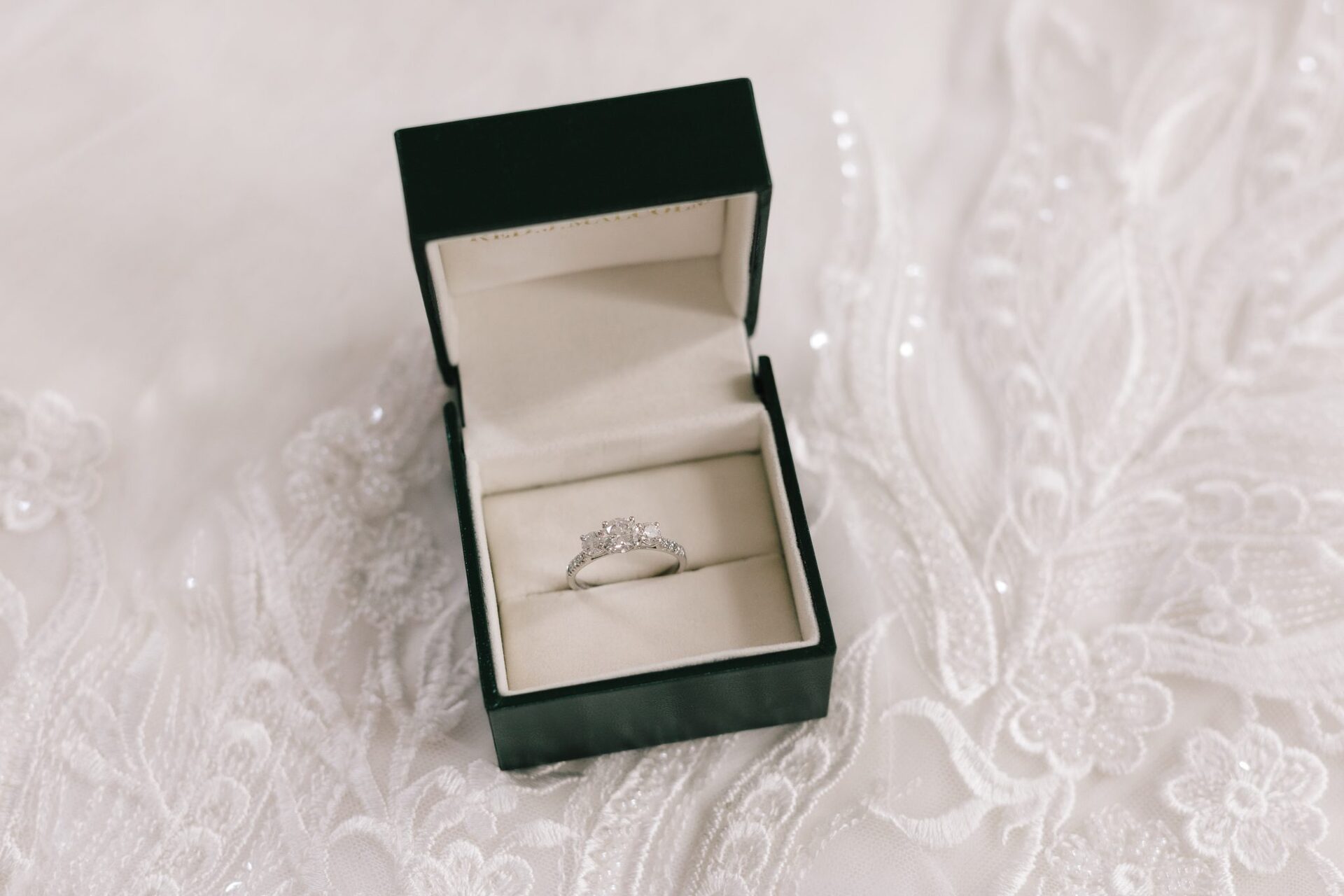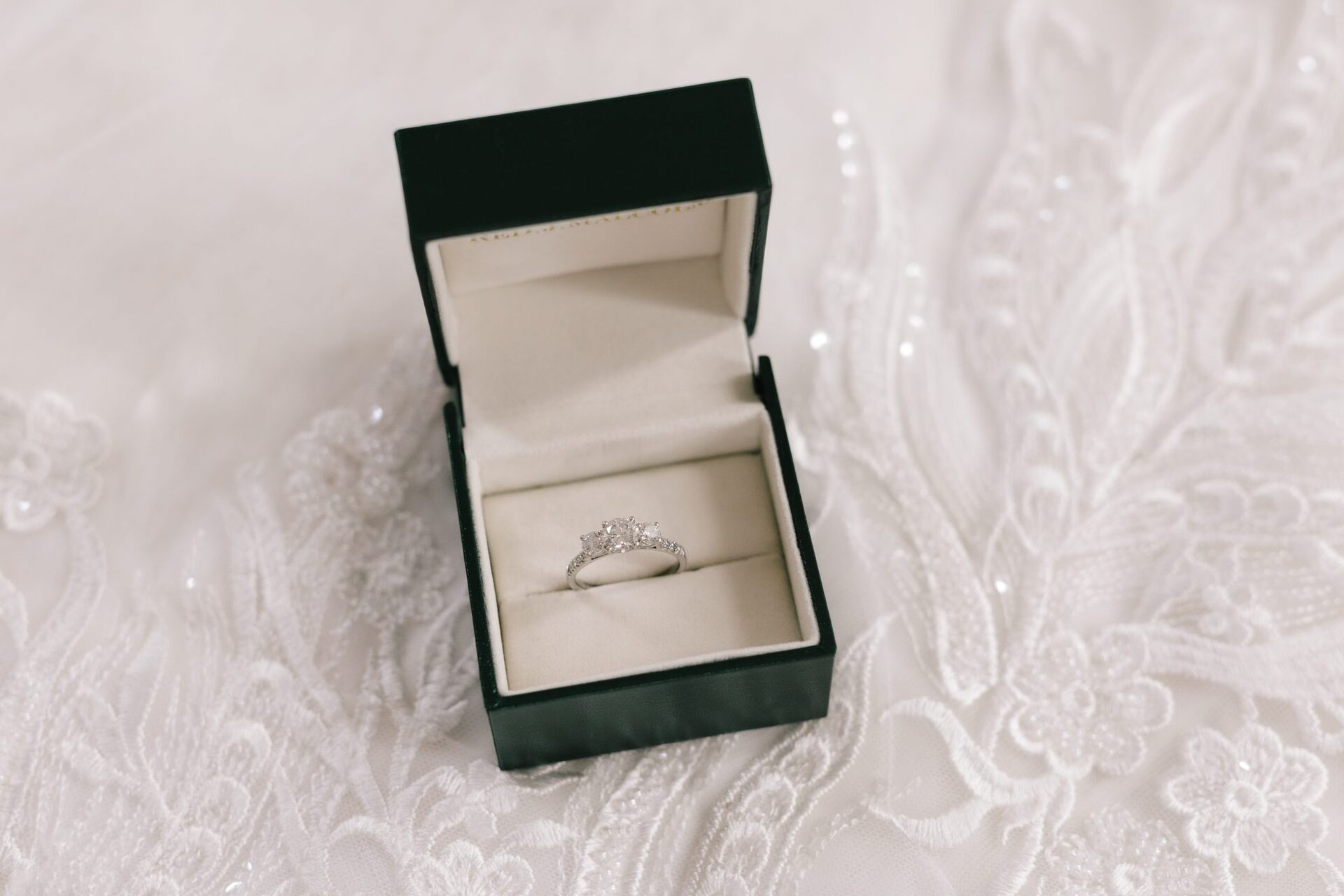 We then decided to turn in for the night and headed up to our room. When I opened the door there was a stunning bouquet of flowers sitting on the dresser. When I turned back around to look for David, he was down on one knee with the ring box in hand. Before he could even get a word out, I started with the waterworks and of course the answer was yes (once I could get the words out!)."
The Wedding Journal Show
In 2019, Stephanie and her mother visited The Wedding Journal Show where a trip to plan their special day soon turned into winning their dream wedding!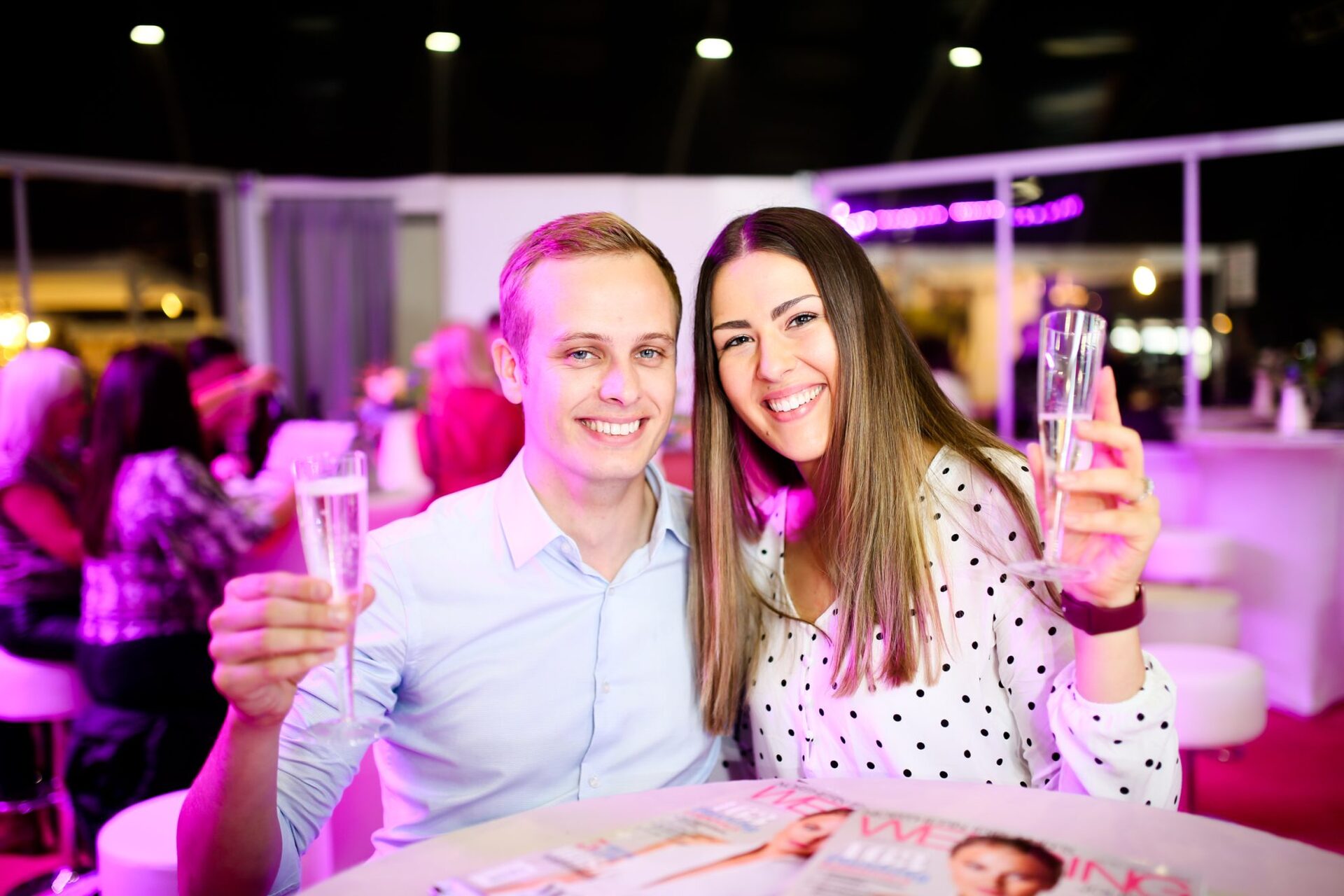 "The Wedding Journal Show was an amazing chance to see so many suppliers and what they had to offer! I wasn't expecting a phone call to say that my details were picked out as one of 12 finalists for the competition – of course I was straight on the phone to David and we both couldn't believe it."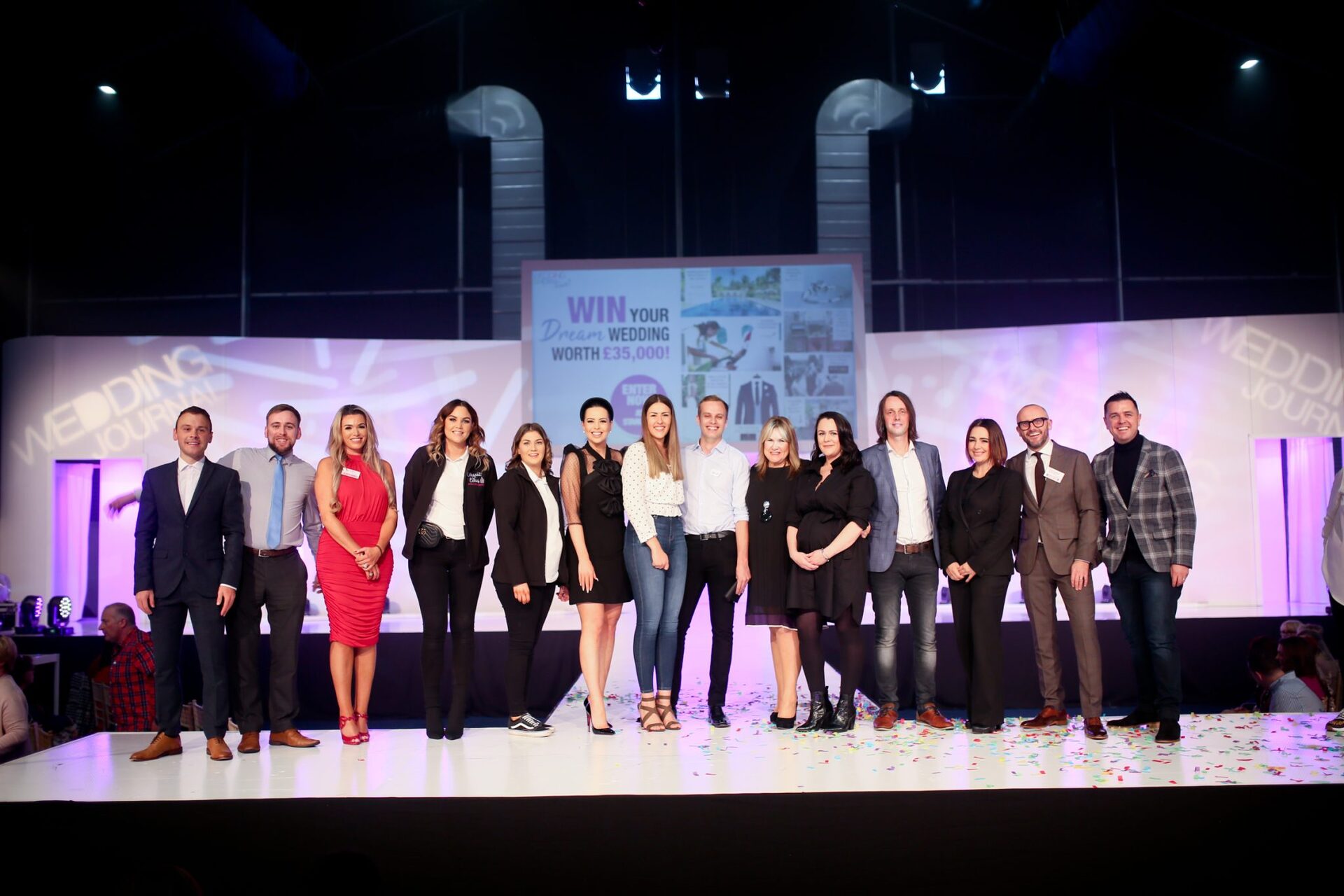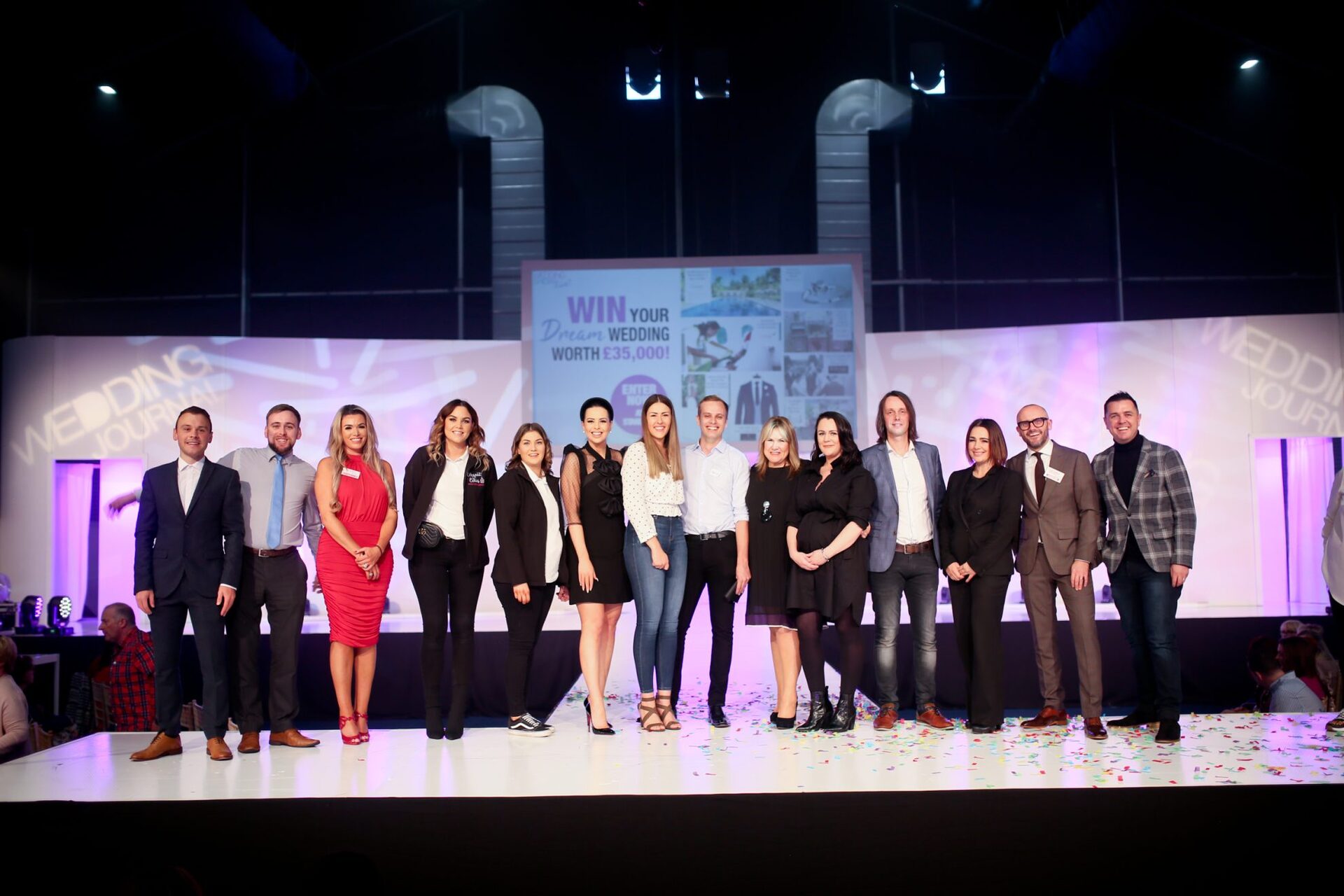 "I was very excited to return on the Sunday with David (and mum again – she couldn't miss out on seeing us on the stage.) David and I said to each other that it would be unreal to get through the first round for the fun and the experience – never thinking we would also make it through to the final!"
"I don't think we can even explain the overwhelming feeling when we popped the balloon and the confetti flew into the air – you never imagine that just anyone (like us) wins these kinds of competitions."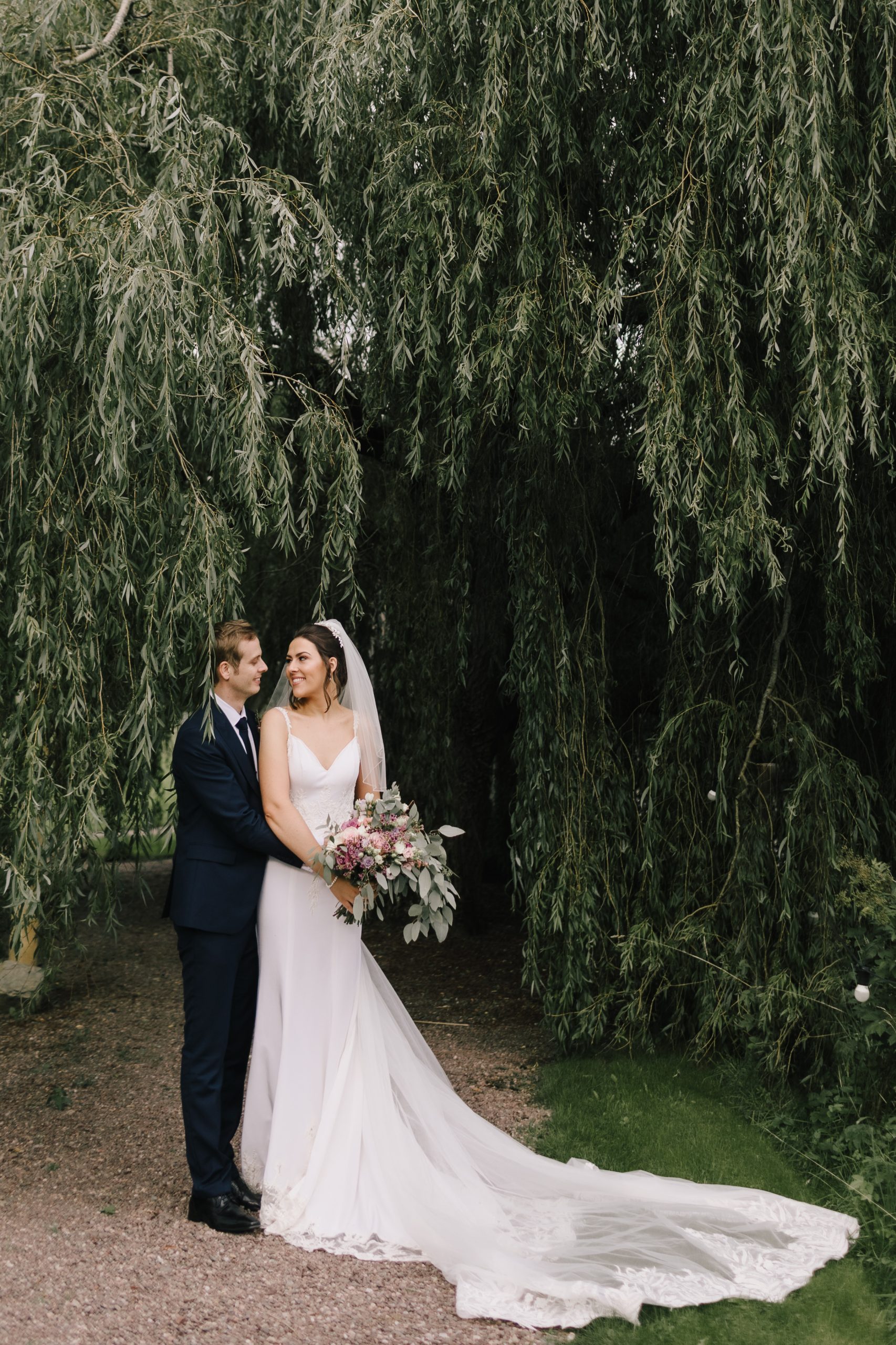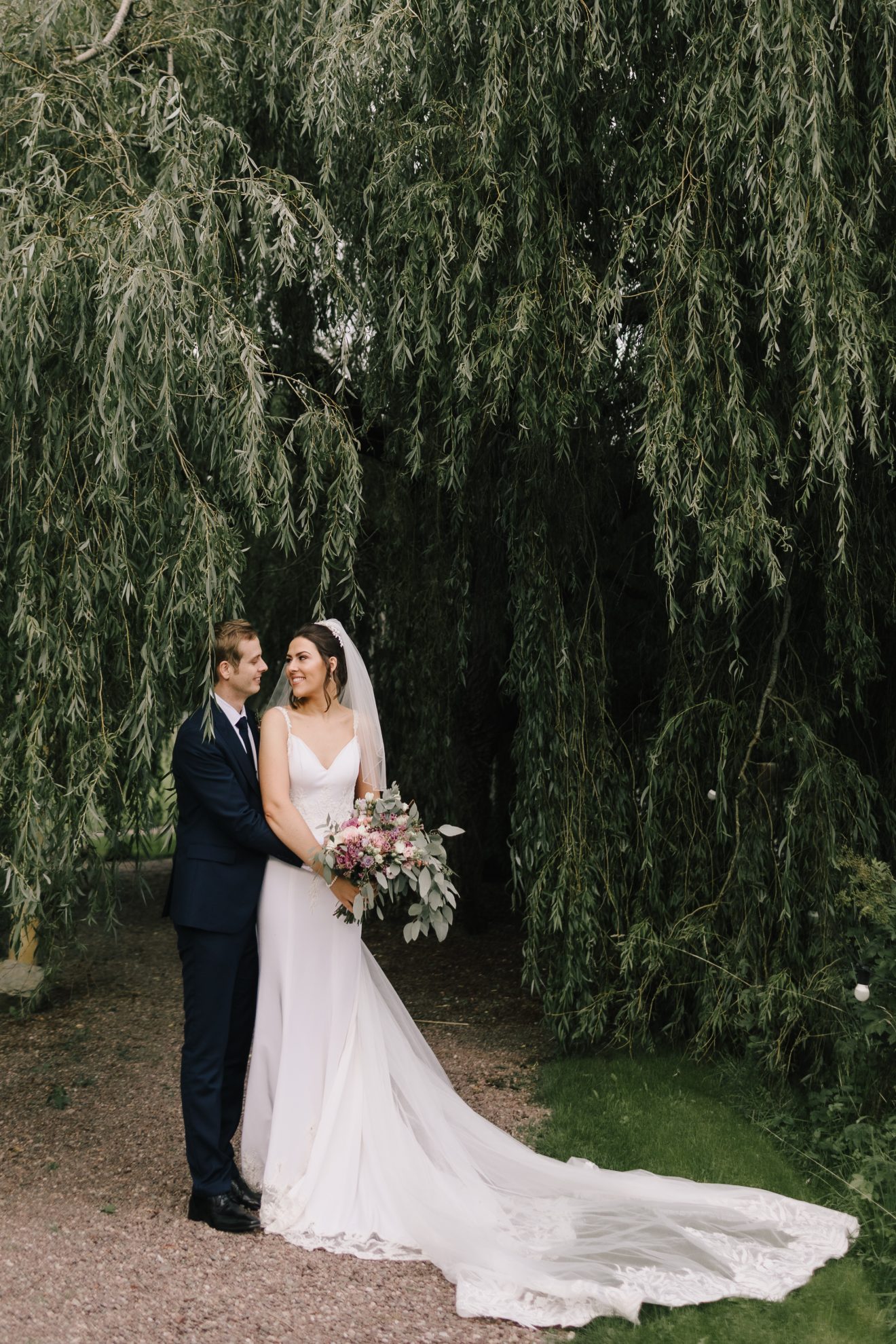 "We literally couldn't sleep that night totally high on adrenaline – such a once in a lifetime opportunity," says Stephanie.
How did the planning process go?
"The weekend after our engagement, David and I took my parents to Castle Leslie to meet with their events team. We really didn't have any other venue in our minds – Castle Leslie totally captured our hearts and held such a special place since it was also the place of our engagement."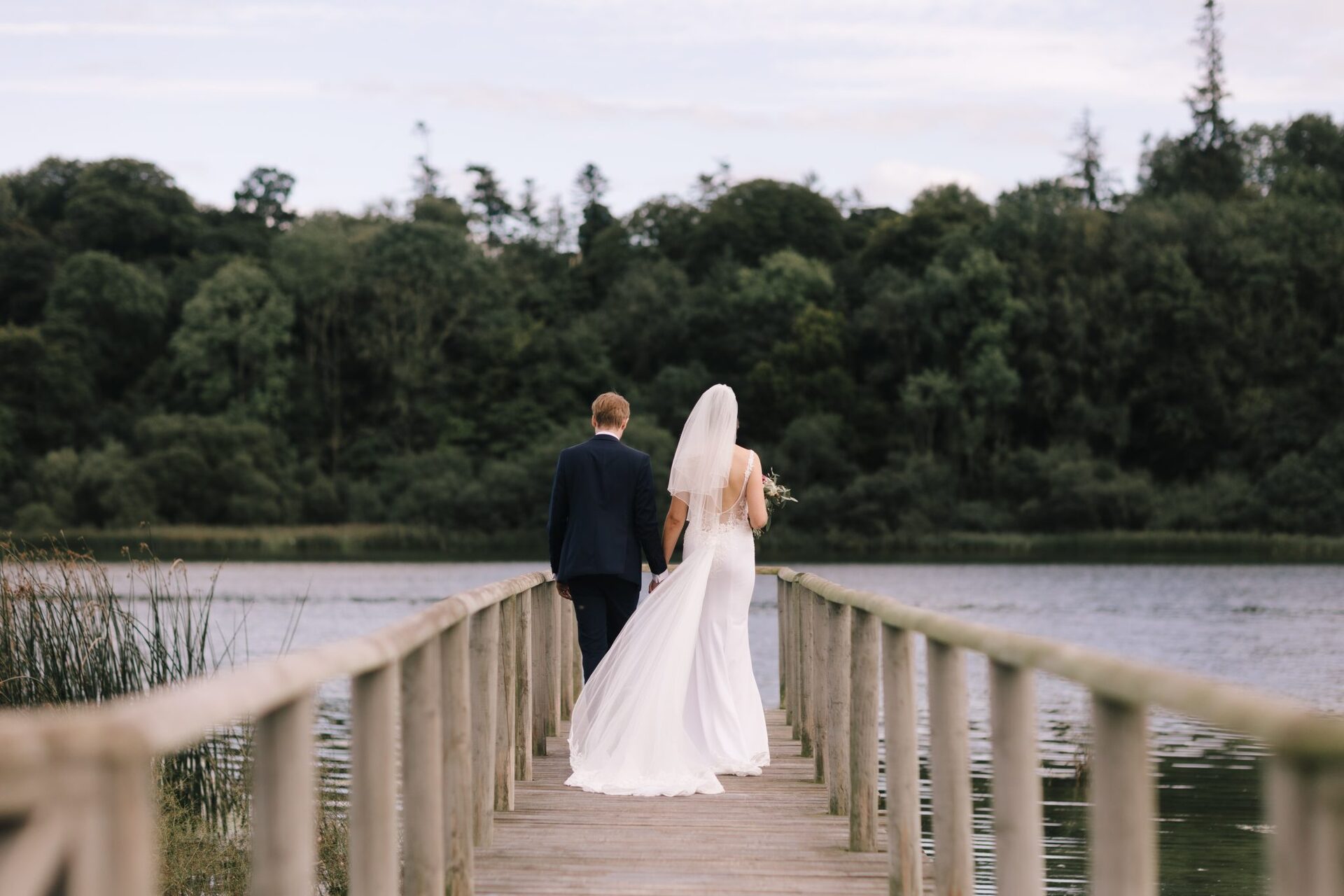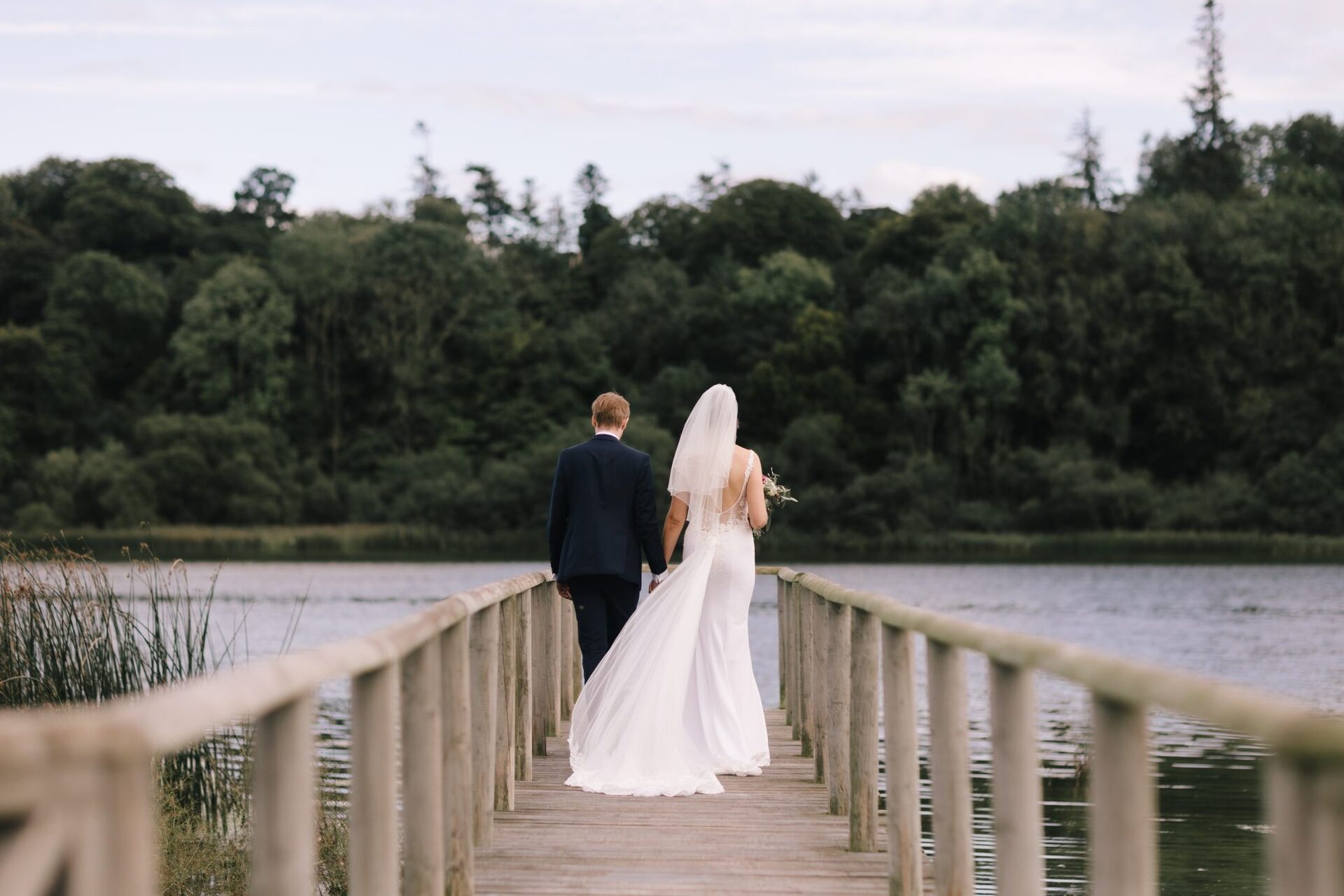 "Everything fell into place so well, the suppliers we fell in love with all happened to be available for our date so it was smooth sailing and, amazingly, The Wedding Journal prize filled in all the remaining gaps we had! However we did have to reschedule our wedding to 18th September 2021 due to COVID."
Wedding Wardrobe
"I wore a dress designed by Paul Zeni from The Bridal Company. I had the absolute privilege to custom design my dress. I tried on a Paul Zeni gown in the shop and instantly fell in love with the silhouette and the intricate detailing."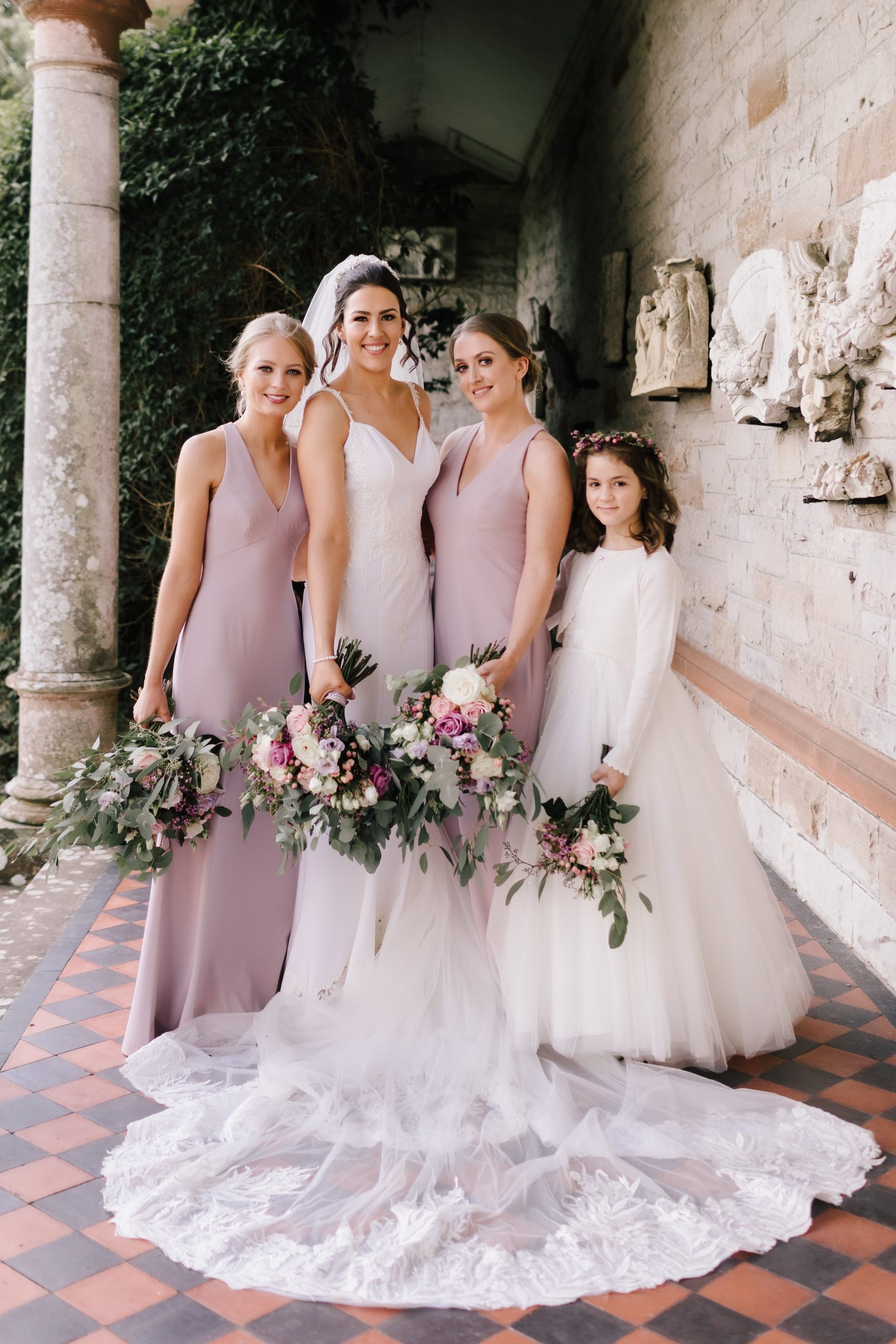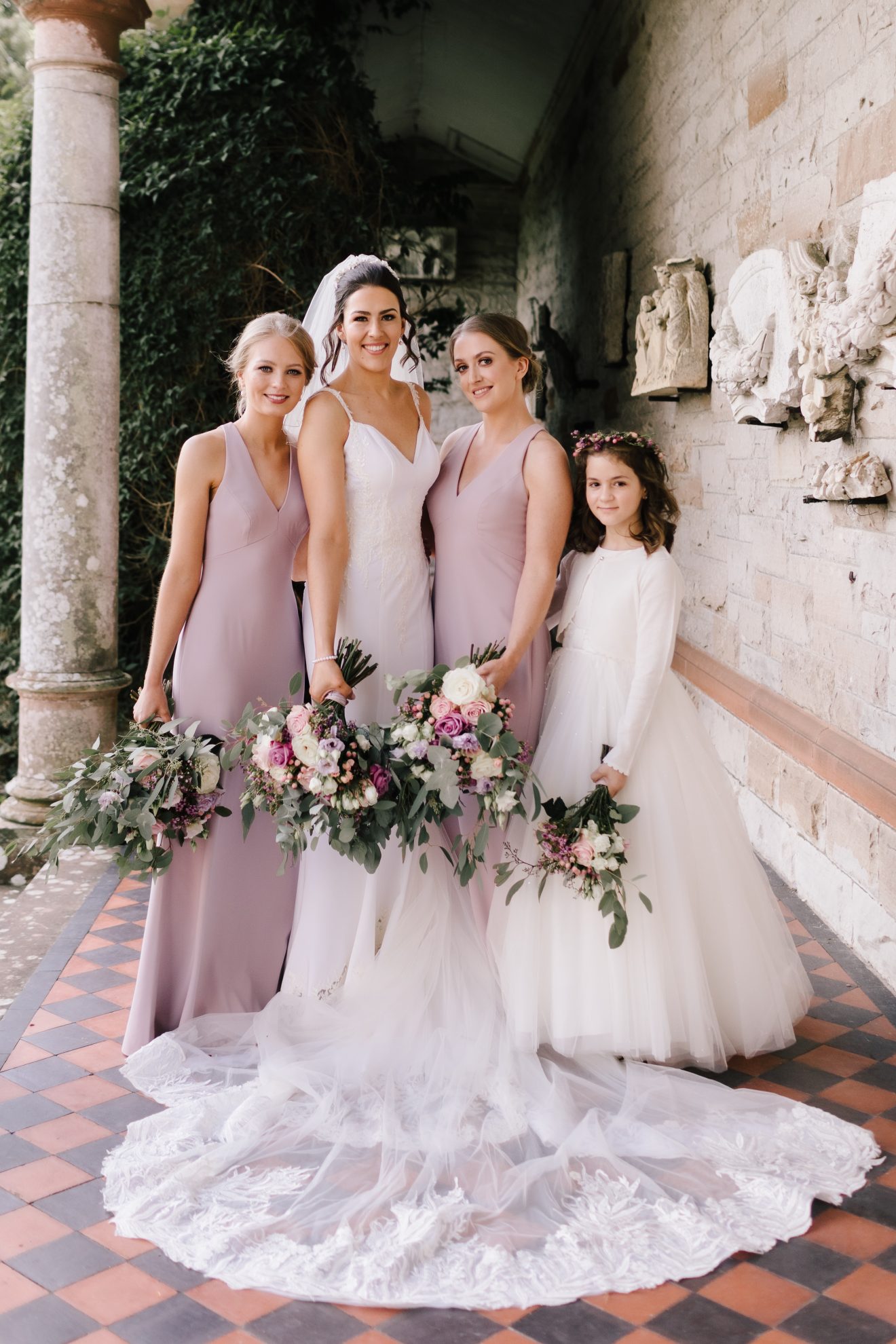 "As with most girls, I always an idea in my head of how I imagined my dream dress – so I was blown away when I was given the chance to design certain aspects based on the original dress and others I had seen. The biggest addition to my gown was the stunning train attachment that added so much drama and made it feel so truly special and unique."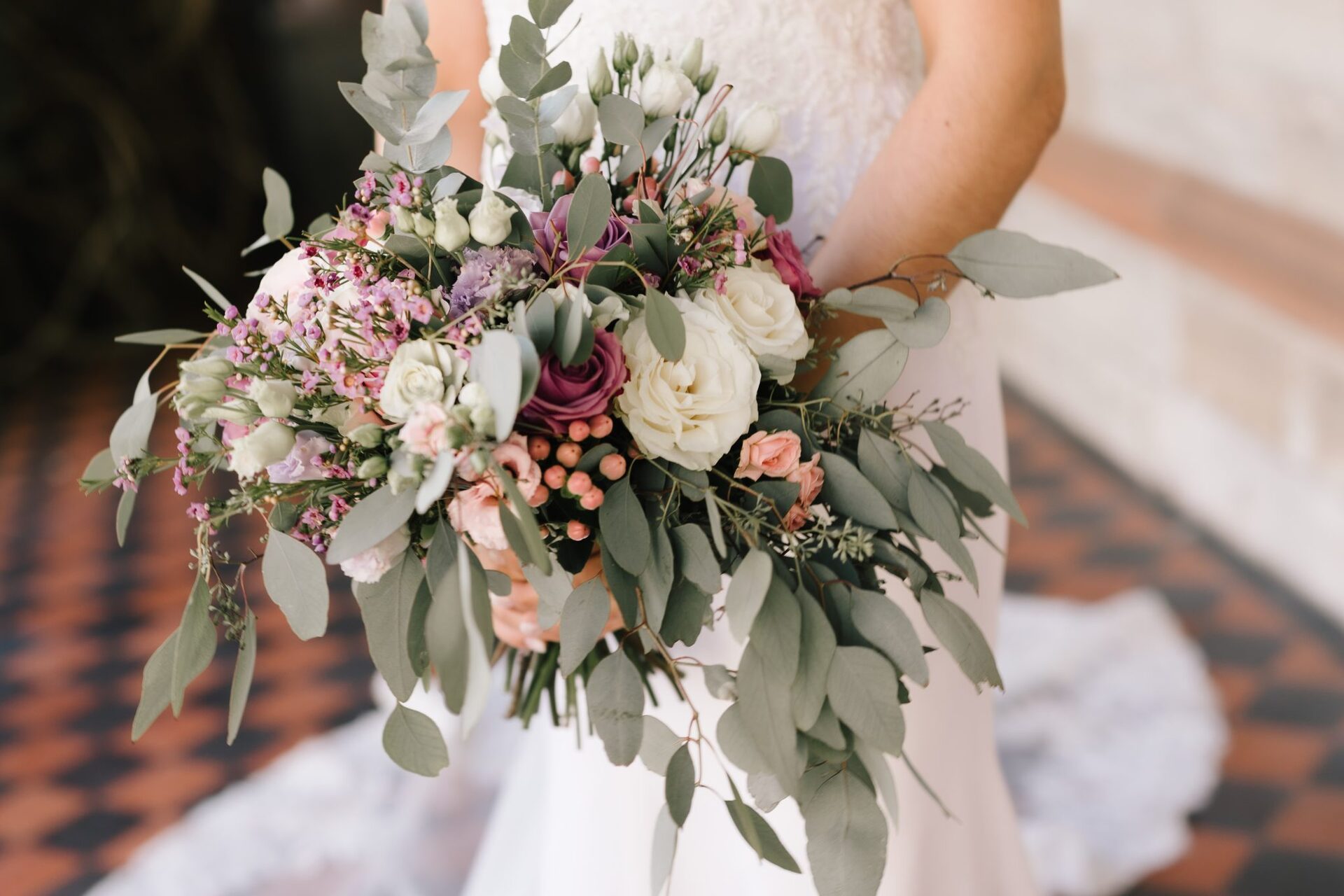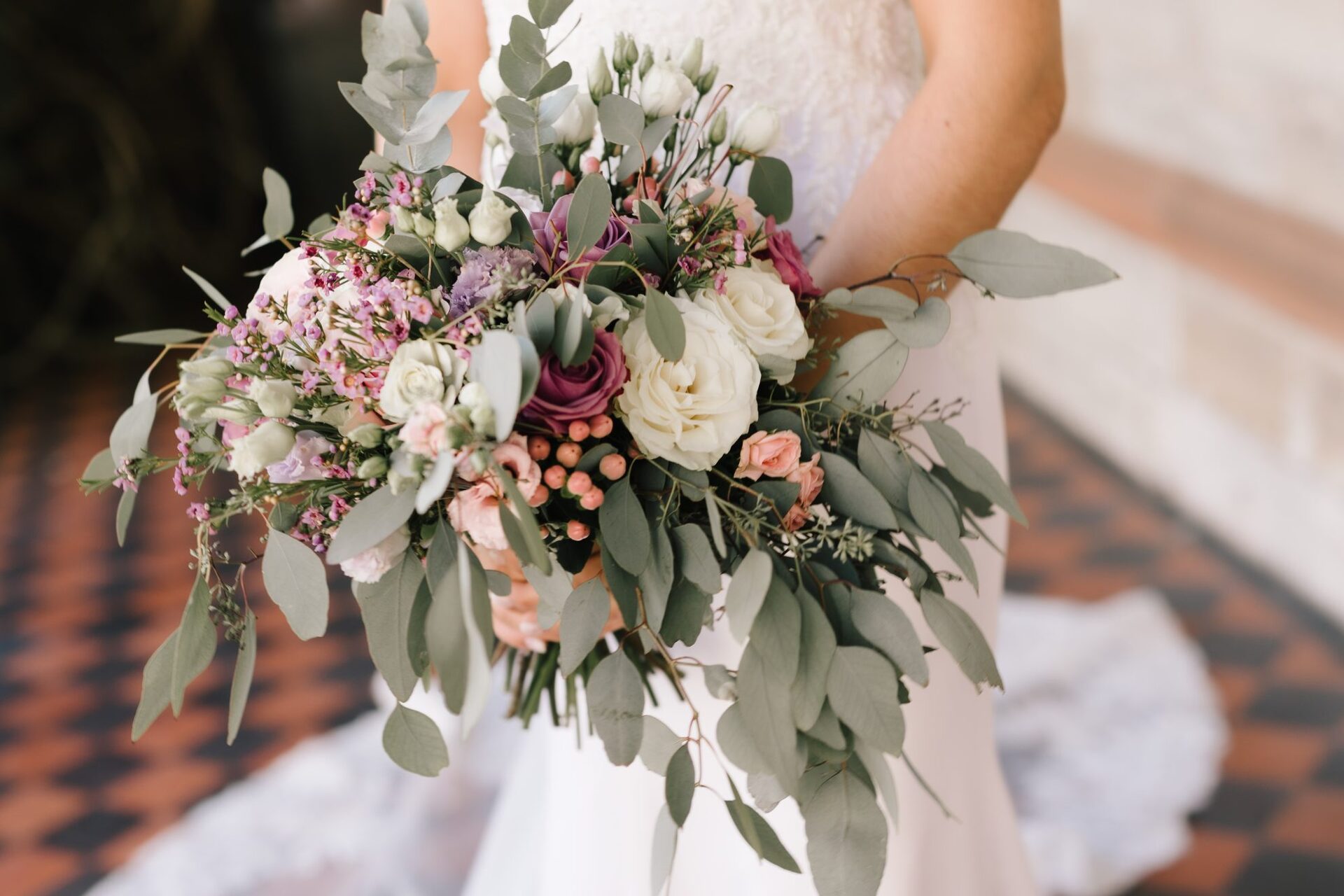 Stephanie added, "My veil and headpiece also came from The Bridal Company."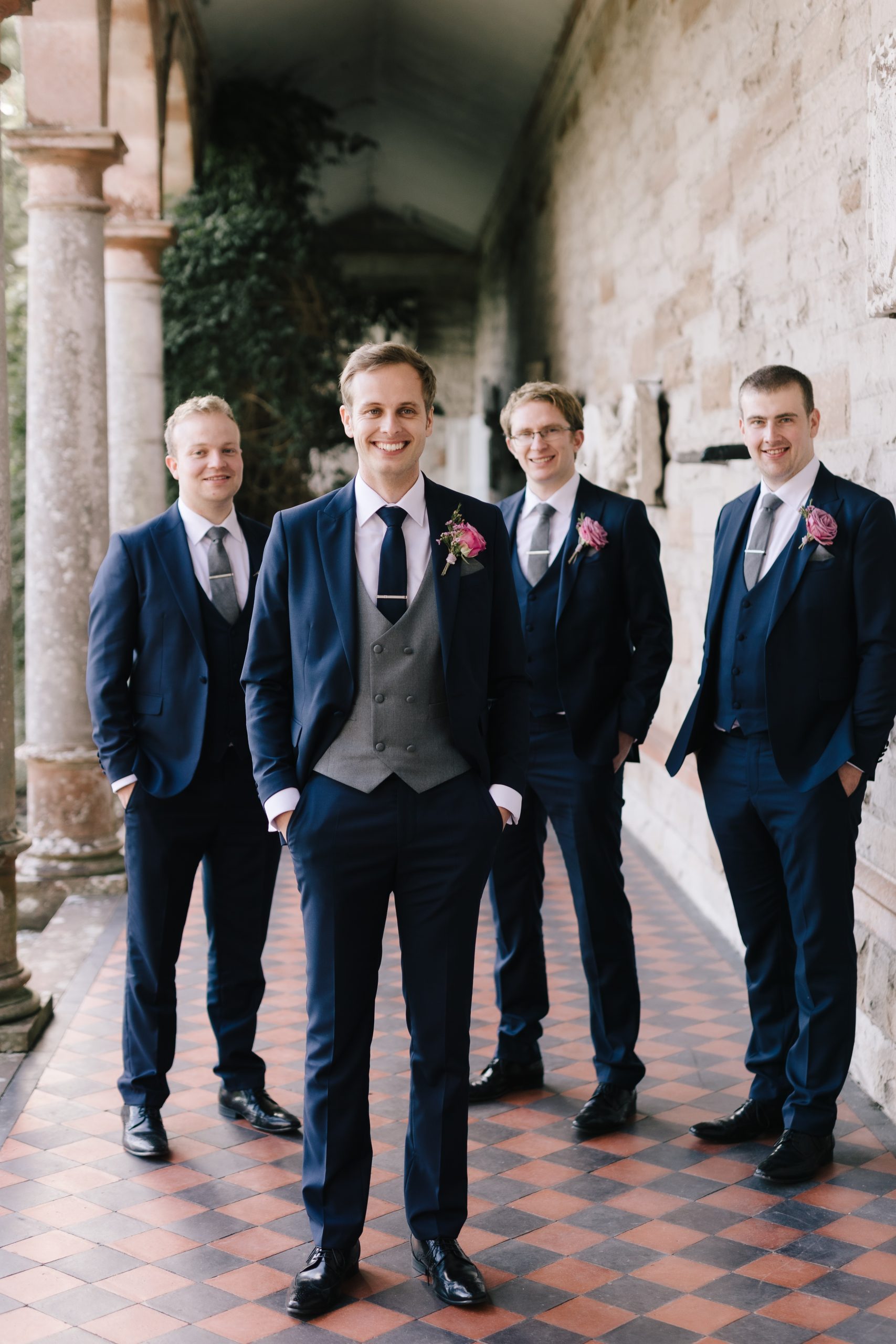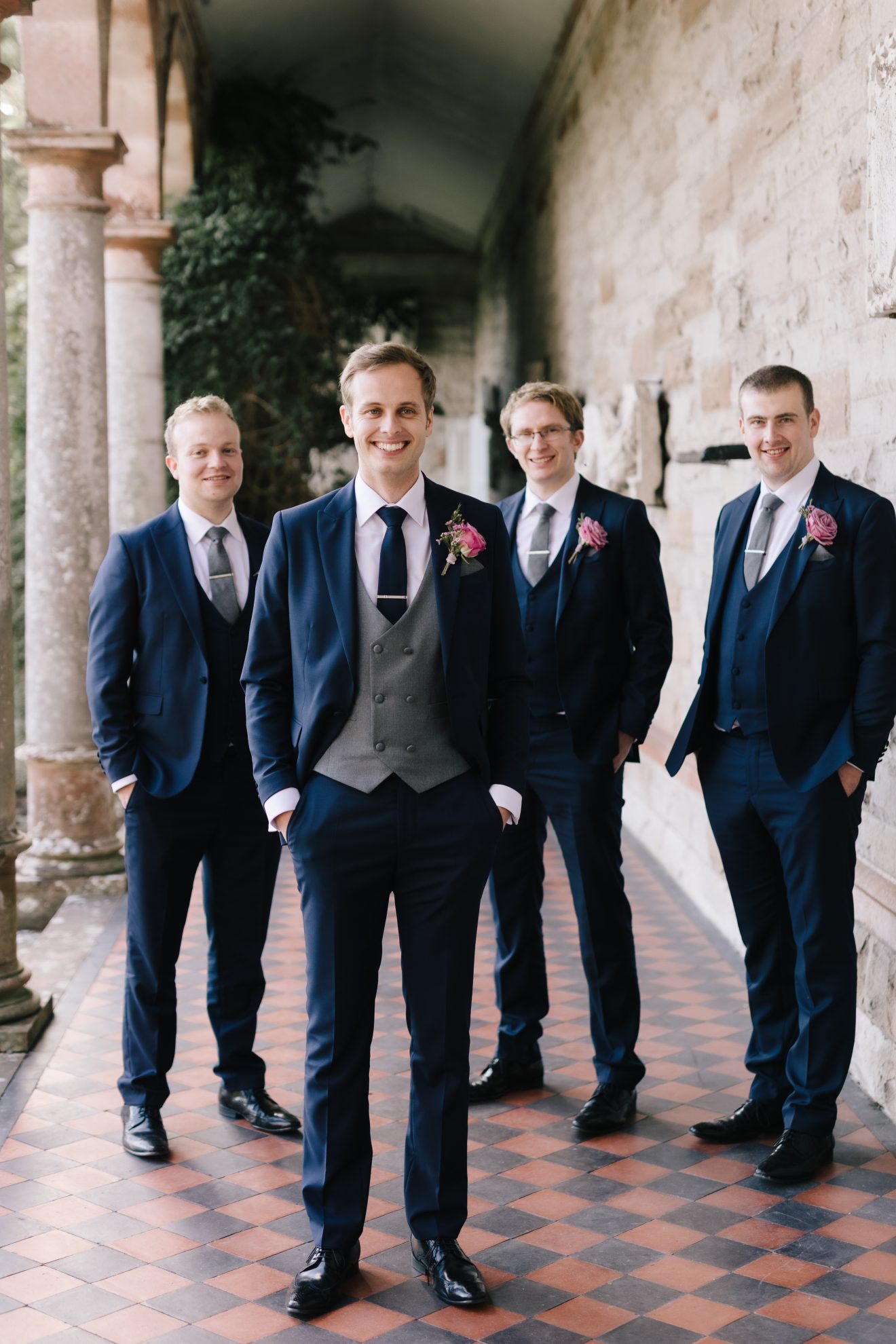 "David wore a tailored suit from Freddie Hatchet – their own collection. He chose navy with a grey contrasting double breasted waistcoat with black shoes. We got the suits from the Cookstown branch and it was a very fun experience with all the guys in the shop full of chat and more than helpful."
Capturing The Day
"Our photographer was the amazing Sharon Kee. I had been following Sharon on Instagram long before David proposed and always admired her work. When David proposed, I showed him Sharon's Instagram and we both agreed we should get in touch," explains Stephanie.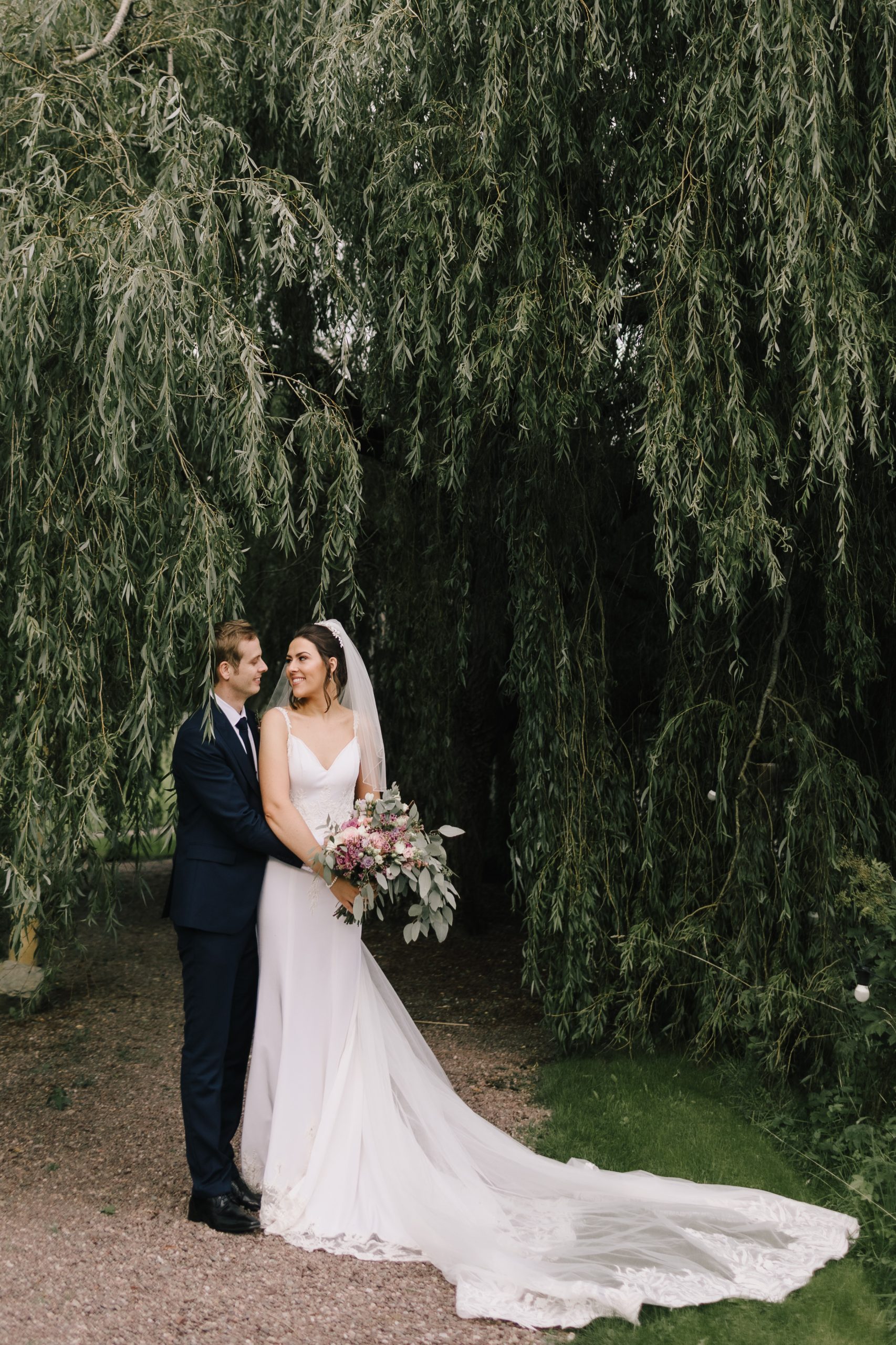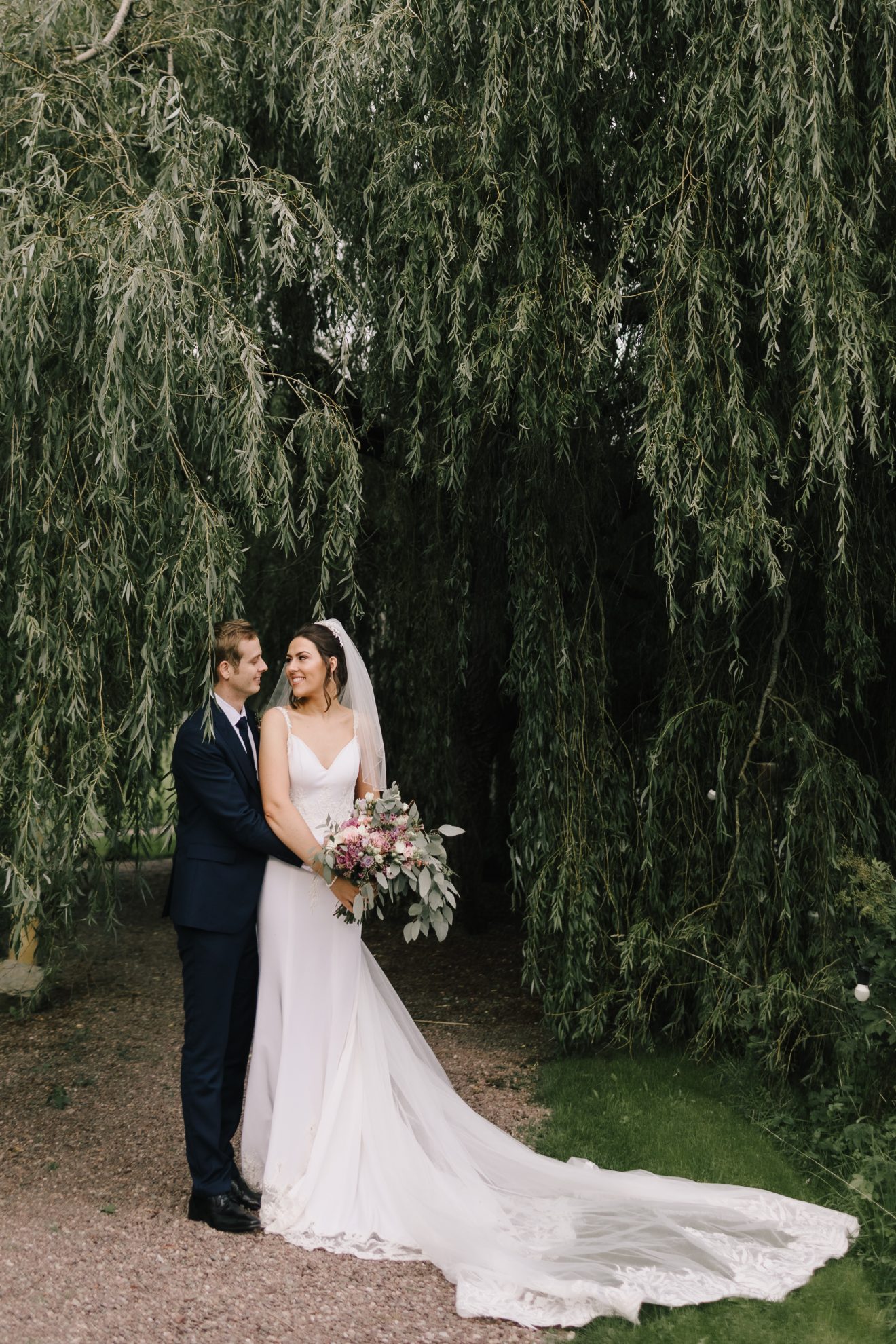 "Our first stage was an engagement shoot and we literally giggled and smiled the whole way through – our cheeks were sore. We instantly felt at ease and it was such a fun experience! The photos arrived and wow – they were beautiful. This made us even more excited for Sharon and her colleague Julie to capture our wedding day and she exceeded our expectations."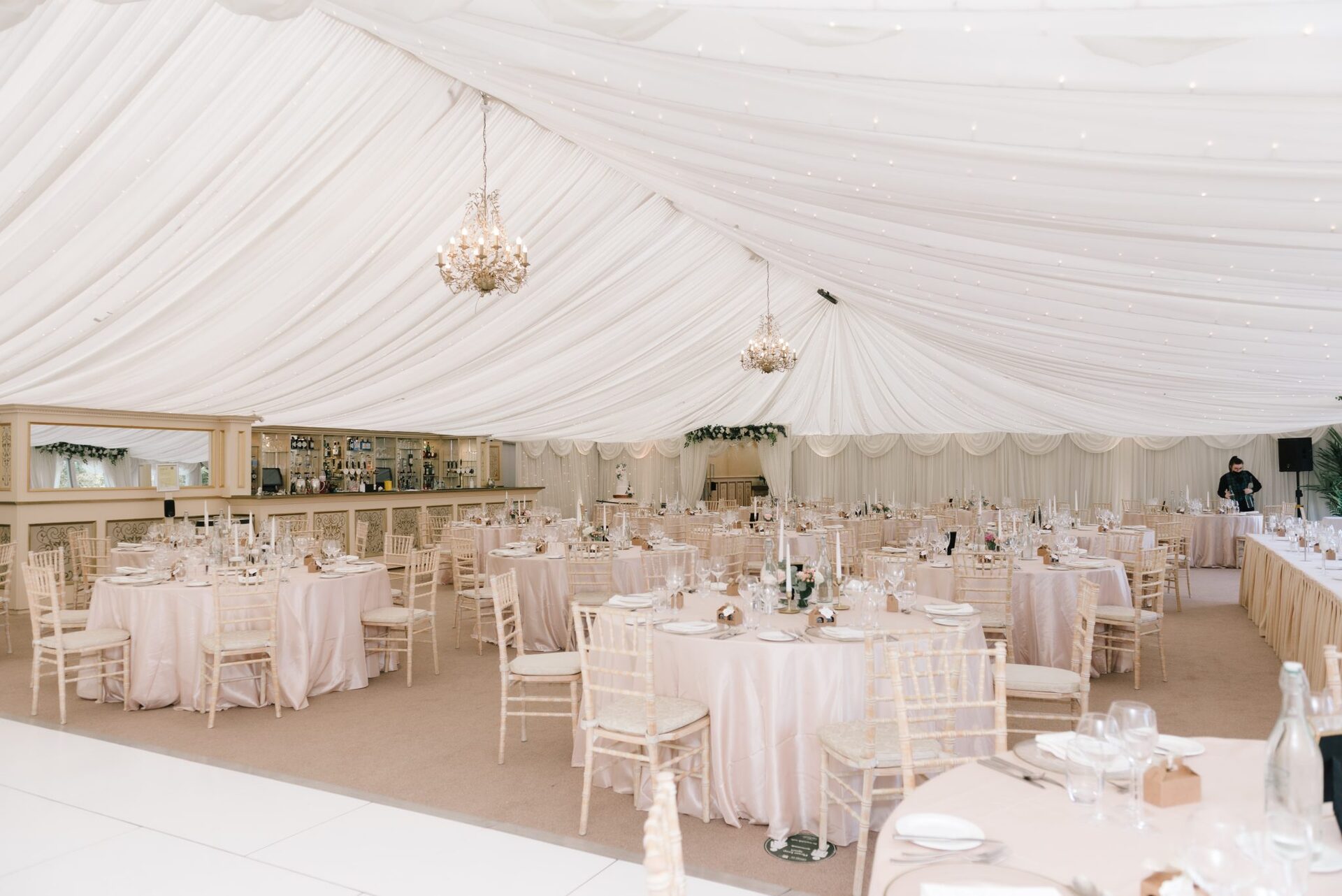 "Our videographer was the very talented E & L, again someone I had been admiring on Instagram. We met for the first time on the morning of our wedding where they videoed me getting ready with my bridesmaids. We all felt so at ease and had such good fun with them both."
We have lost track of how many times we watched our highlights video and it was such an amazing snapshot to share with family and friends (especially those that were unfortunately not able to join us).
Favourite moment from the day?
"It is very hard to pick one moment when the whole day was full of many – seeing each other at the front of the church is an obvious highlight, as well as taking in all the reactions from our family and friends. We did all have a little laugh when we almost mixed up the rings and mine got a little stuck as David placed it on my finger," laughs Stephanie.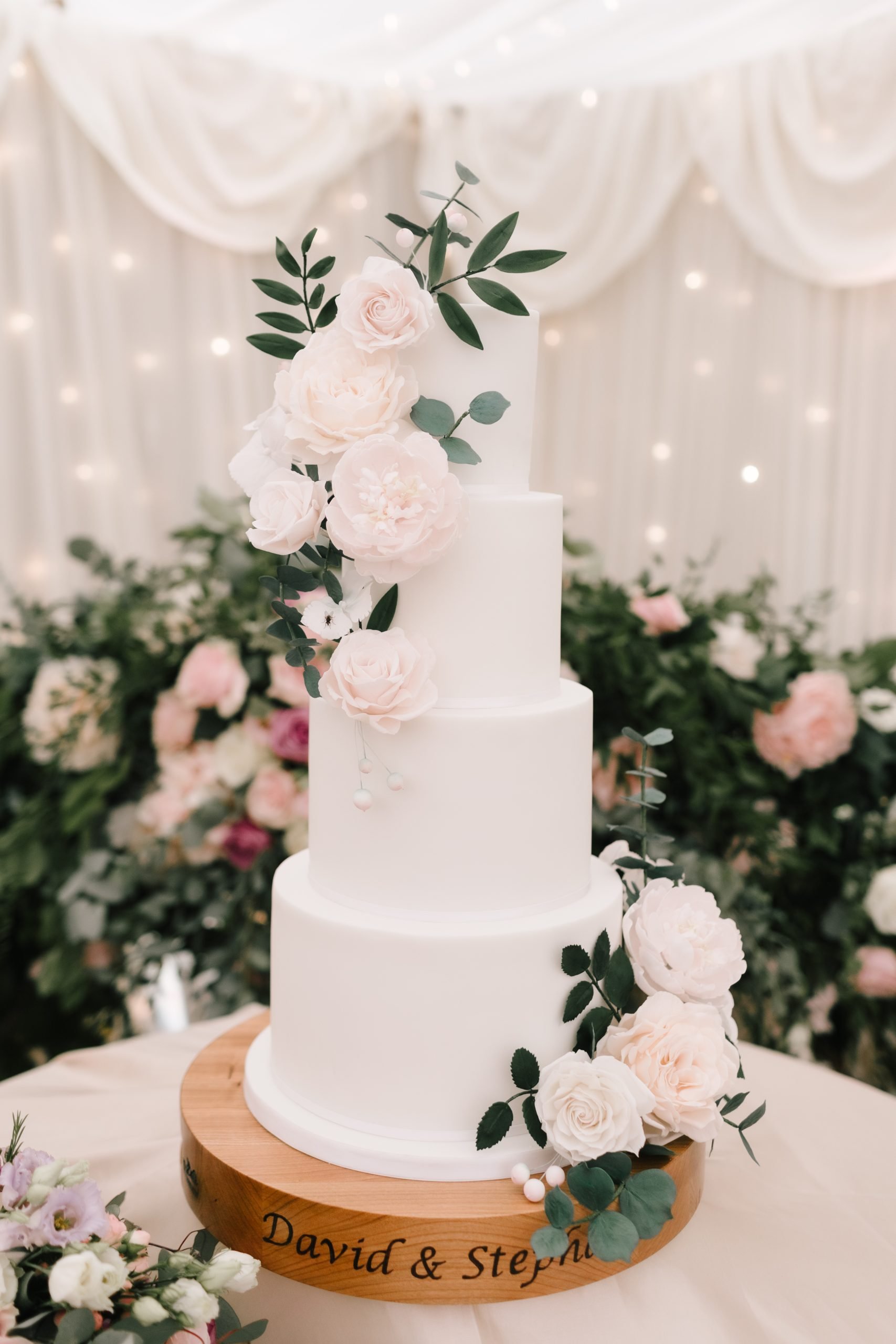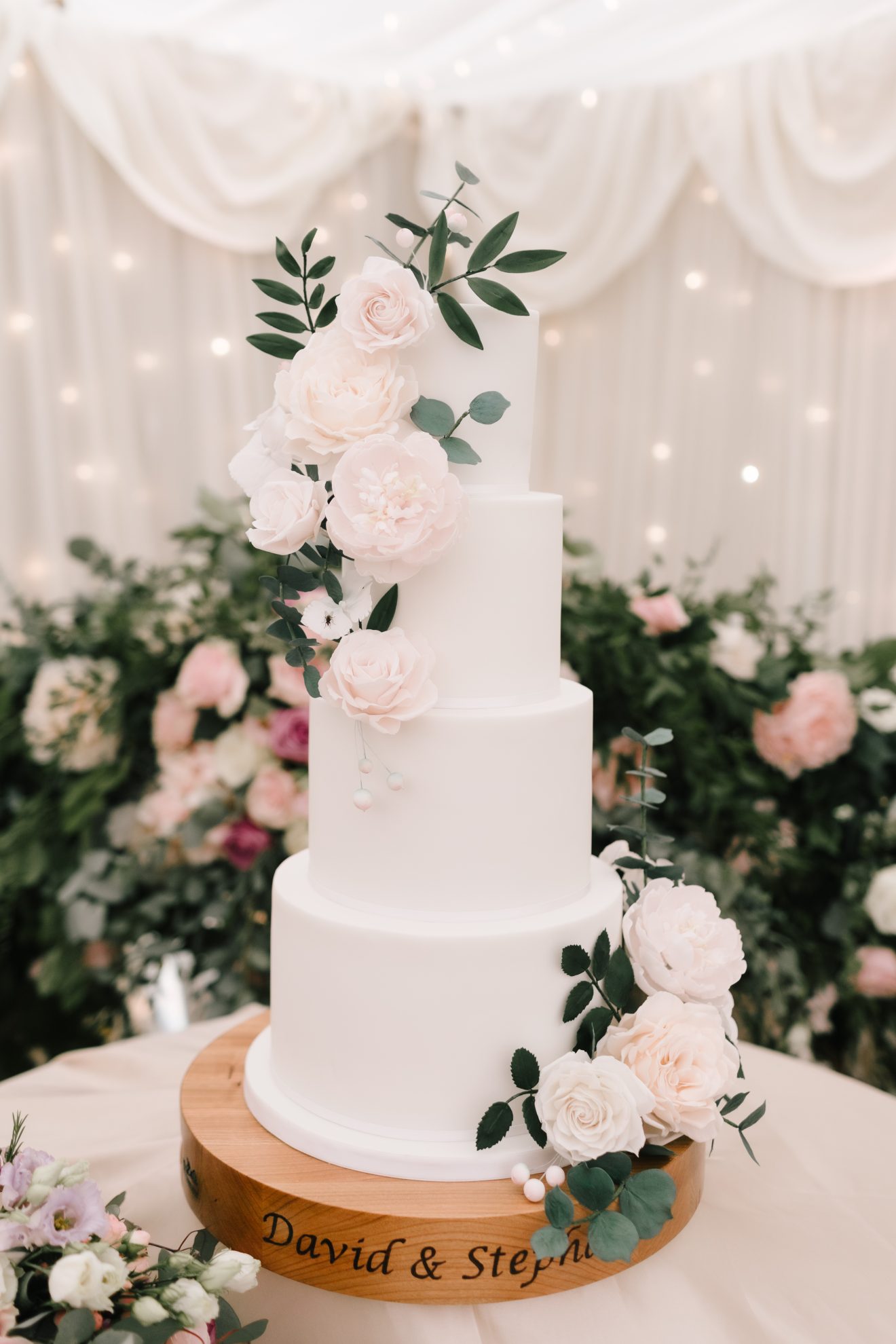 "It was so lovely and intimate having our couples photo / video shoot and it gave us time together just us two (and the crew of course.) For so many different reasons we both absolutely treasured the speeches shared from the top table – there was tears of emotion and laughter."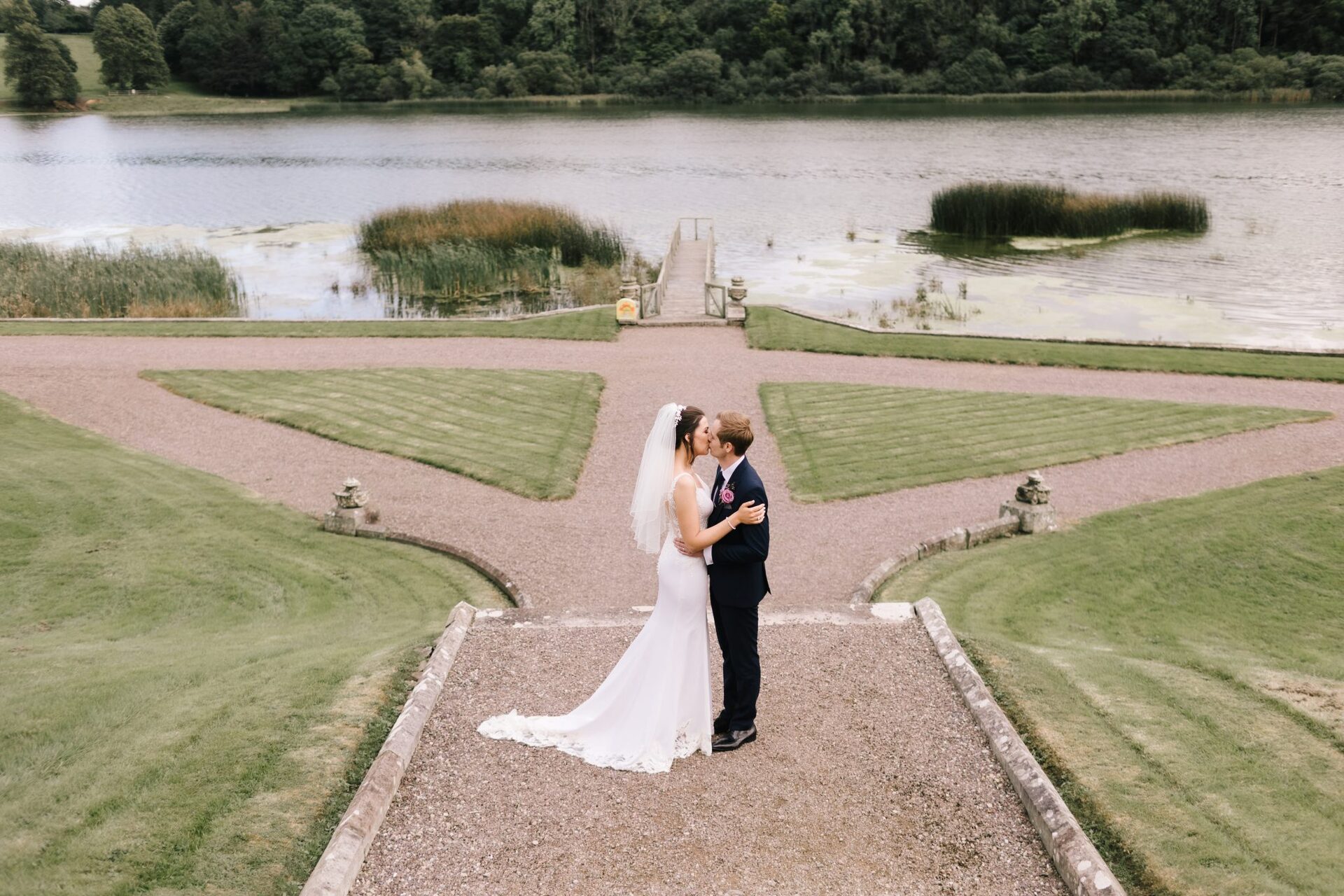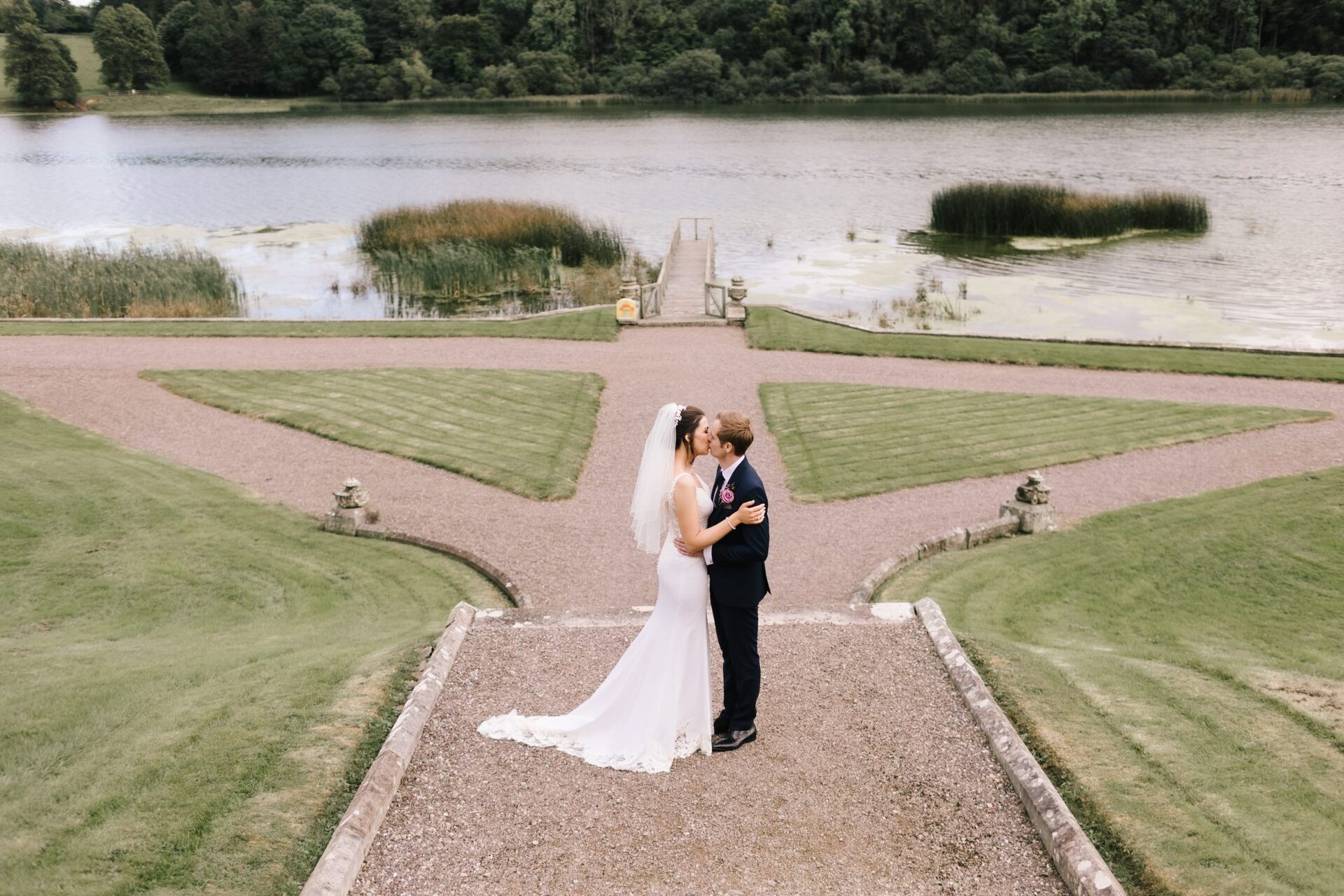 The Dream Team
Wedding Journal Suppliers
The Bridal Company Northern Ireland: Wedding dress, veil and headpiece.
Blossoms and Bluebells: Wedding flowers and arrangements.
Murray and Co: Wedding rings, brides earrings and bridesmaids bracelets.
Freddie Hatchet: All wedding party suits (Groom, Groomsmen and Fathers).
Ethiopian Airlines and Resort: Rearranging dates
Other Suppliers
Ivory Bridal: Bridesmaid dresses.
Sharon Kee: Photographer.
E&L: Videographer.
Ollar Hair: Hair for bridal party.
Sarah-May: Makeup.
Perfect Day Wedding Cars: Bridal Cars.
Brook Avenue: Ice cream.
Rathbollen: Engraved wooden items (hangers, cake stand etc).
The Groovesmen: Band.
EP Design: Event Styling of the marquis.
Robyn Knox: Pianist.
Perfect Day Print: Stationary.
Beautiful Alteration At The Bridal Company: All dress alterations.