Here come the boys! It's time to ask your best man and groomsmen to be a part of your special day. But, uh, how do you go about that?
Don't you just fire them off a text or invite them out for a pint? Um, no. Not if you want to do it right at least. Being asked to be a part of someone's wedding is a very, very special privilege, so it's important you ask in a way that's memorable. That's why we've rounded up some of the best – most special – ways to ask your best friends to be by your side at your wedding.
But first, here's everything you should know about choosing your best man and groomsmen for your wedding – just in case you're not 100 percent certain who you're having.

Choose carefully
For some grooms, the choice of who to have for their best man and groomsmen is an obvious one. Perhaps you have just a handful of close friends and you've always known what part you'd like them to play at your wedding. On the other hand, some grooms have a massive group of friends, or are part of many friendship groups and may have trouble choosing who it is they're closest too. They may consider all of their friends their best friends. If this sounds like you, it's time for a good old think.
Generally speaking, it's best to go with someone you've been friends with for a long time. Ask yourself who has really been there for you throughout the years. Out of all your friends, who is it you text in a crisis? Who do you most want to grab a pint with at the end of a long, hard week? When you sit down and ask yourself these questions honestly, the question of who to have as your best man and groomsmen should be an easy one.
Hold your horses
What's the rush? If you and your partner are planning on having a long engagement, there's really no need to rush into a decision. In fact, it's generally better not to, as friendships can sometimes shift over time. Ideally, you should be letting your best man and groomsmen know about a year before the wedding – you want to give them plenty of time to plan the stag after all!

Ask yourself 'who can handle it?' 
In case you didn't know, the best man has quite a number of responsibilities. And the groomsmen will need to take care of a few tasks too, so really, you shouldn't be asking anyone who you'd consider a bit of liability unless you can trust them to be responsible on the day. The best man plans the stag party, takes care of the rings and makes a speech among other things, so make sure you choose very carefully.
Consider a best woman 
Listen, if you don't have many male friends, or can't choose between all the guys, you don't have to have a fella up there next to you at the altar if you really don't want to. Perhaps you've a female friend or cousin who has always been there for you. Provided it's okay with the bride, you can always ask the other leading ladies in your life to be a part of your wedding. This is just one way weddings are becoming less traditional. Don't be afraid to bend 'the rules' a little.

Forget about obligation
Likewise, you don't have to ask your brothers and cousins to be your best man or groomsmen. And just because you were best man for someone else, doesn't mean they have to be yours. While you should be careful not to offend anyone, it is your day, and the people stood next to you when you say your vows should be there because you want them to be there, not because you felt obligated to ask them.
Make a fuss about it 
Once you've chosen your best man and groomsmen you might be tempted to just send them a text asking if they're up for it, but it's a huge honour to be asked into someone's bridal party, so you should give it the effort it deserves. Luckily, if you're not entirely sure how to do that, that's where we come in.
Behold, here's 10 ways to ask your best man and groomsmen to be part of your wedding…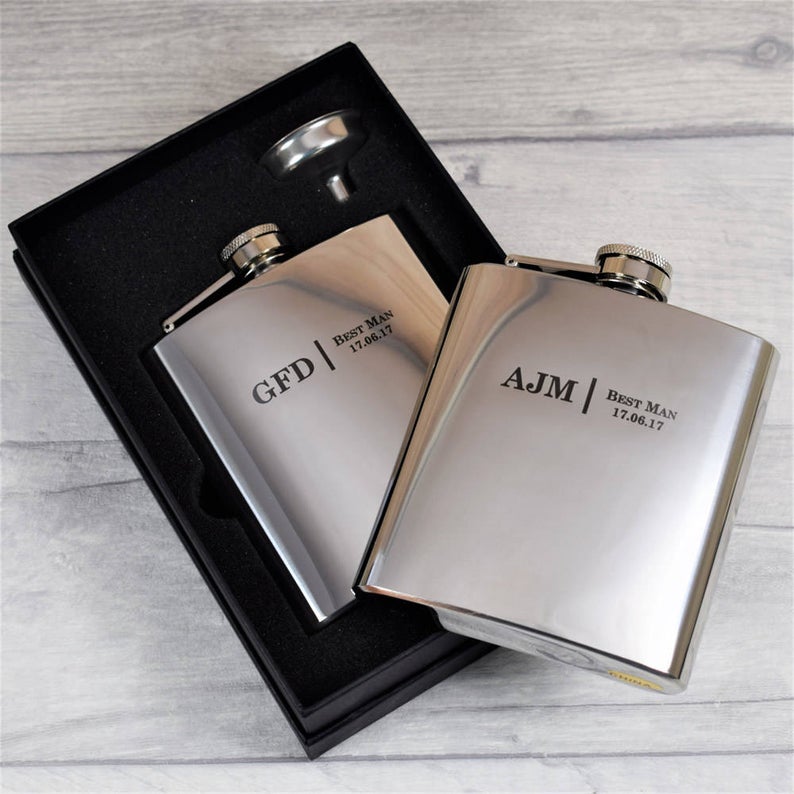 Say it with a hip flask! These ones can be personalised with the best man and groomsmen's initials and your wedding date. Remind them to pop these into their jacket pockets on the morning of the wedding!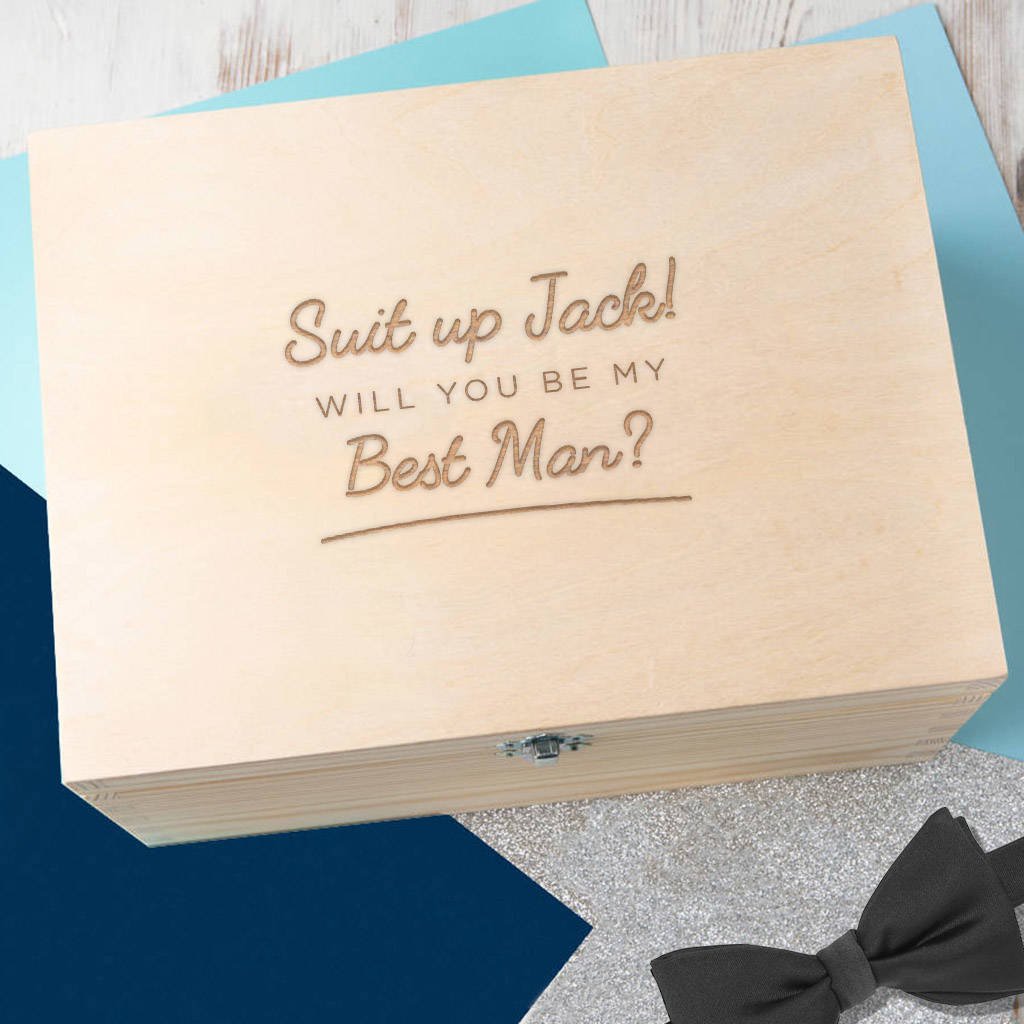 £34.99, Not On The High Street 
The beauty of this one is that you can fill it full of stuff you know he'll love or items specific to your friendship that you know will give him a laugh.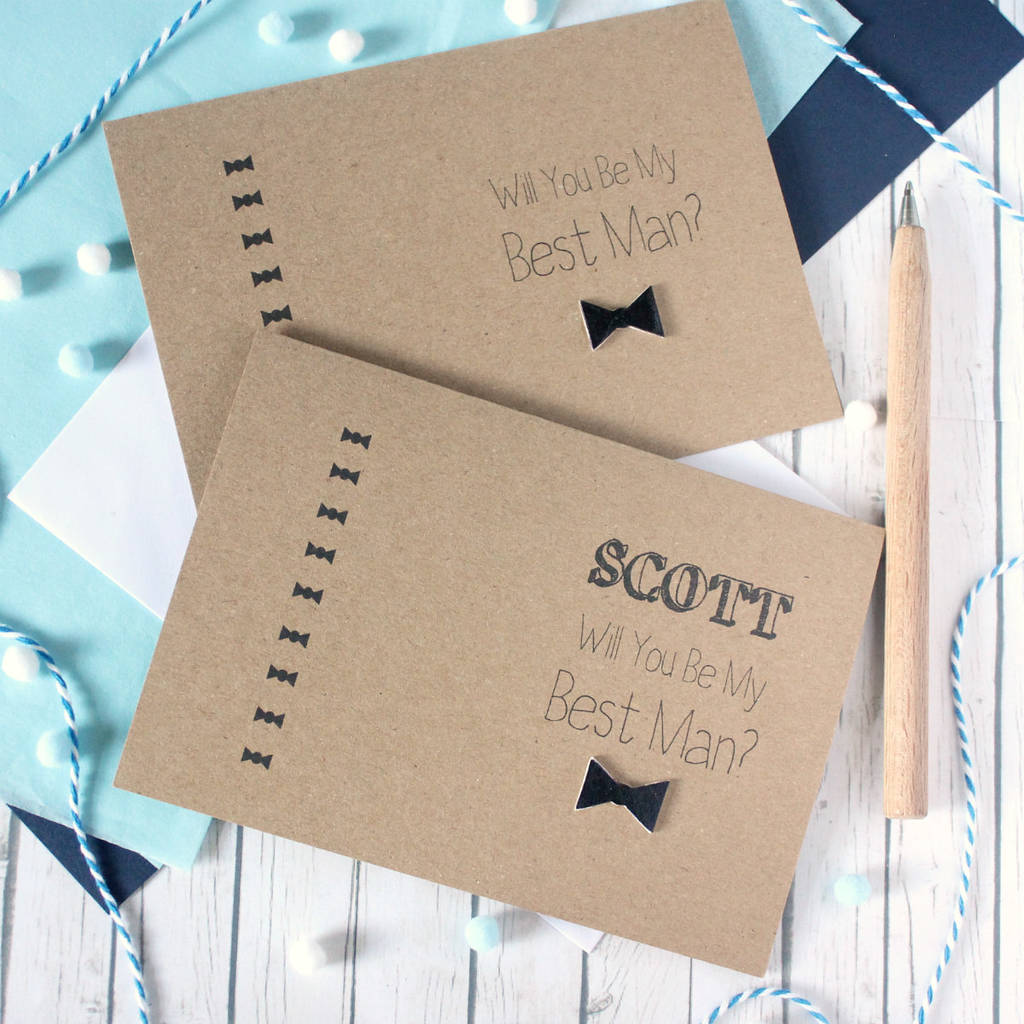 If that's a little too over the top for you, you keep things more simple with a card.
What could be better than a six pack for your beer buddy? This is your opportunity to organise a meetup round yours and have everyone over before popping the question.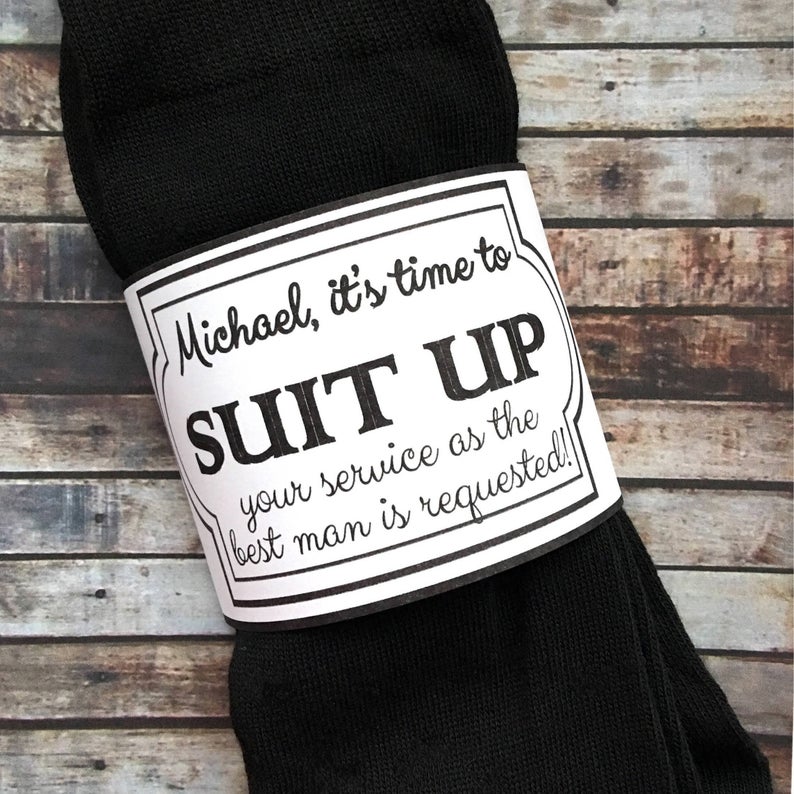 Get your fellas personalised socks they can wear on the big day. They'll have them in their sock drawers for years to come!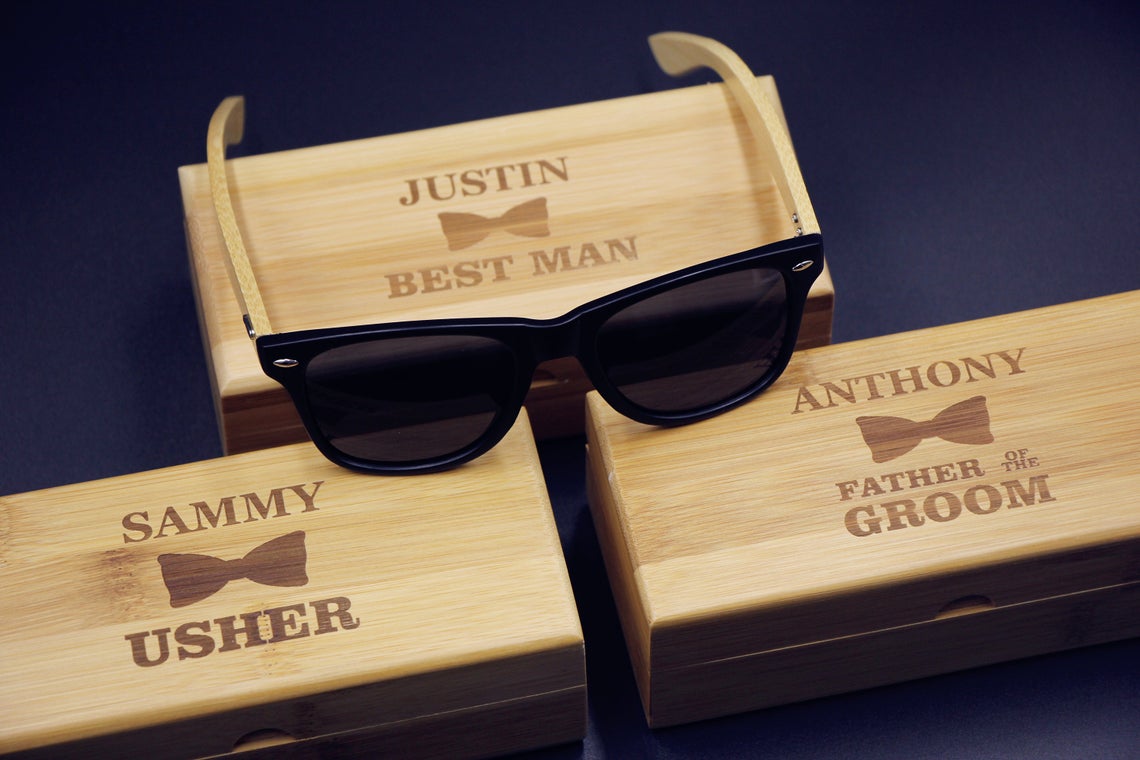 The perfect choice if you're having a destination wedding, you can be certain your guys will get use out of these. An excellent way to drop hints that you'd like your stag to be abroad too!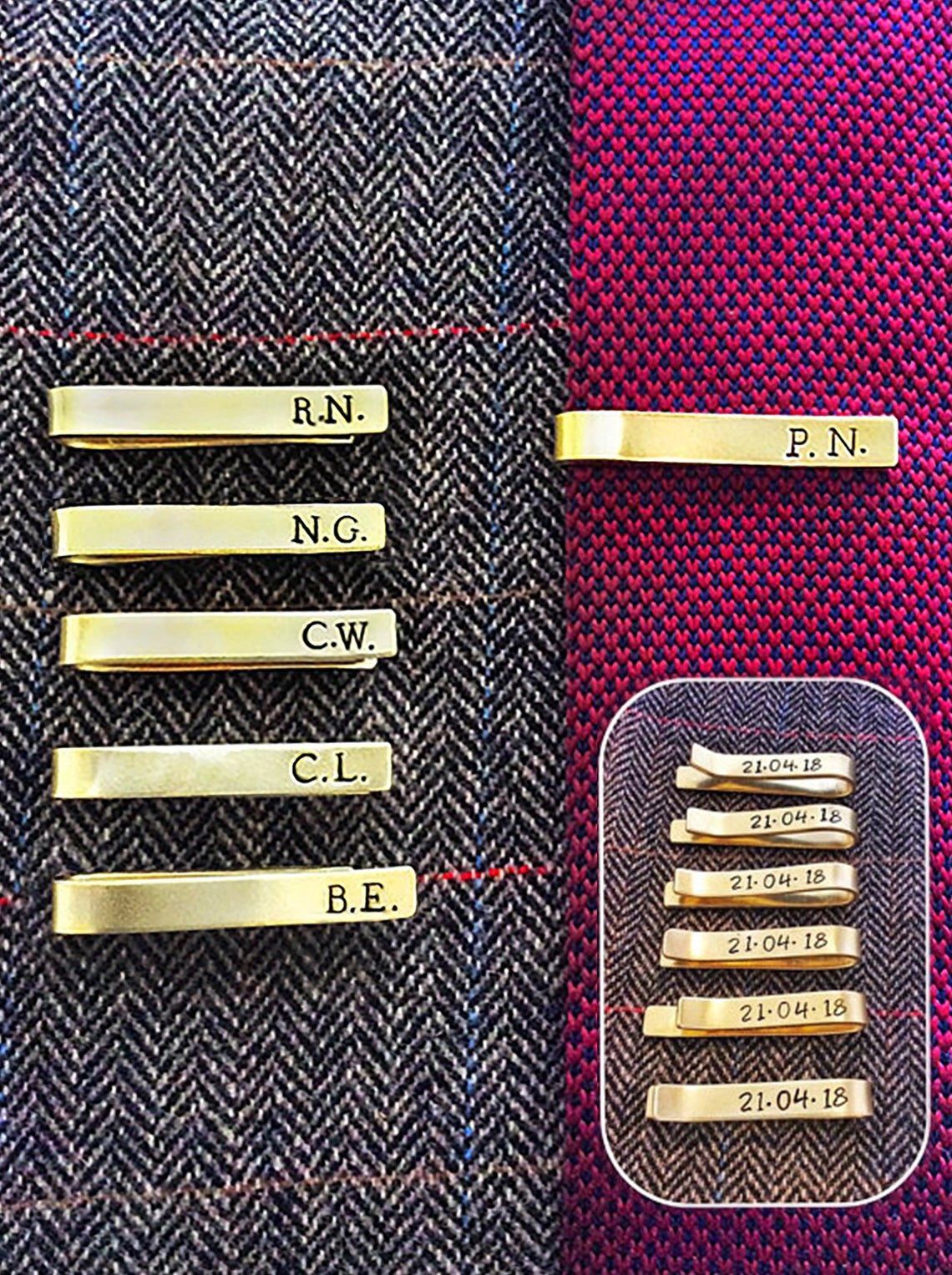 These initialed tie clips are something they'll all have for years to come. How special.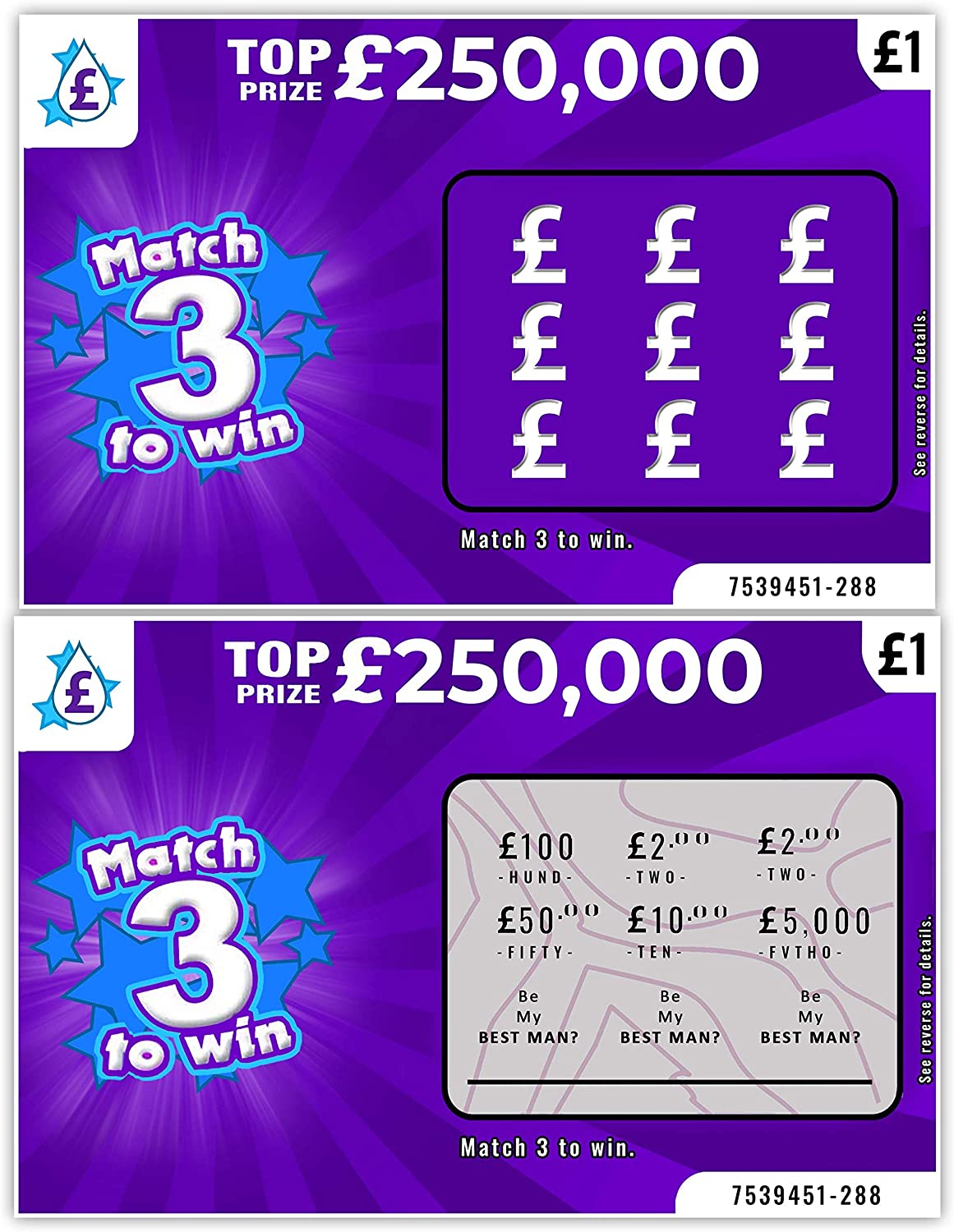 Scratch and win, but this time your guys are guaranteed a prize – the honour of being your best man or groomsman.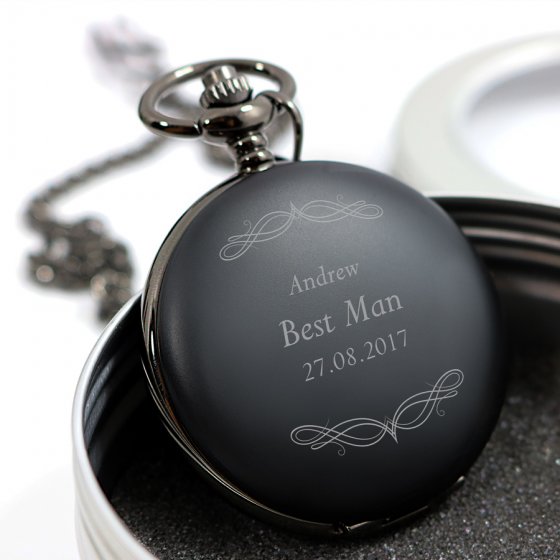 Make sure you all get to the church on time by giving your guys pocket watches. An excellent choice if you're having a vintage themed or black tie wedding.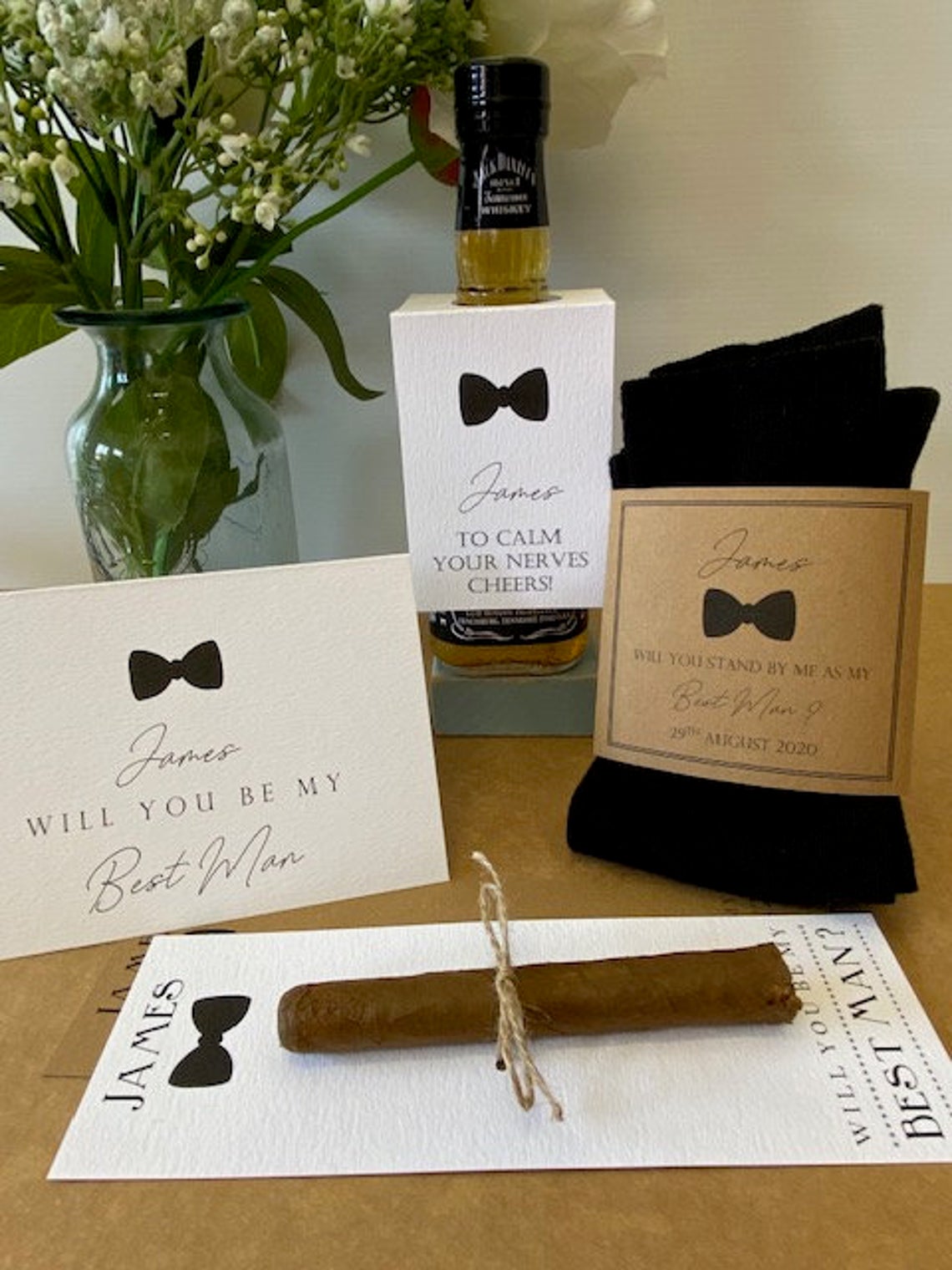 Get them the whole shebag – cigars, socks and a big bottle of booze!
Now that you've done the asking, you'll need to sort your suits! Head to our directory here we'll you'll find the best groomswear suppliers across the country.