The time has come to party!
You've walked down the aisle, the speeches have been made and the dinner has been eaten, and now it's finally time to let loose. One of the biggest worries for couples on their wedding day is that no one will get up and dance when the music starts. No bride and groom want to see guests in their seats looking glum.
So what can you do to ensure your guests are up on their feet to the wee hours? Create a killer playlist of course. Whether you're organising your own music or planning on passing a list of tunes to play to the band, this mix of songs is sure to get people dancing.
But first things first…
Band or DJ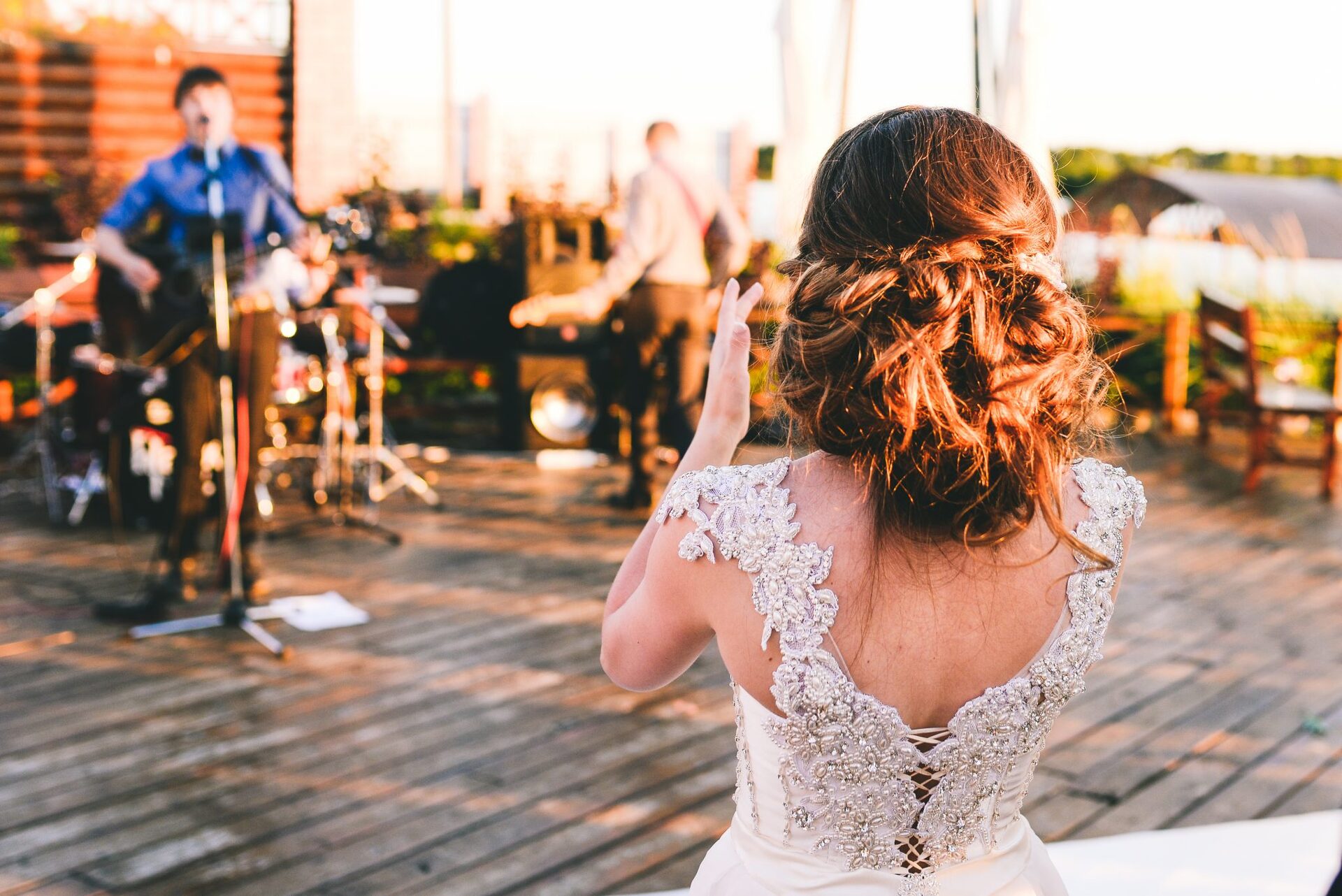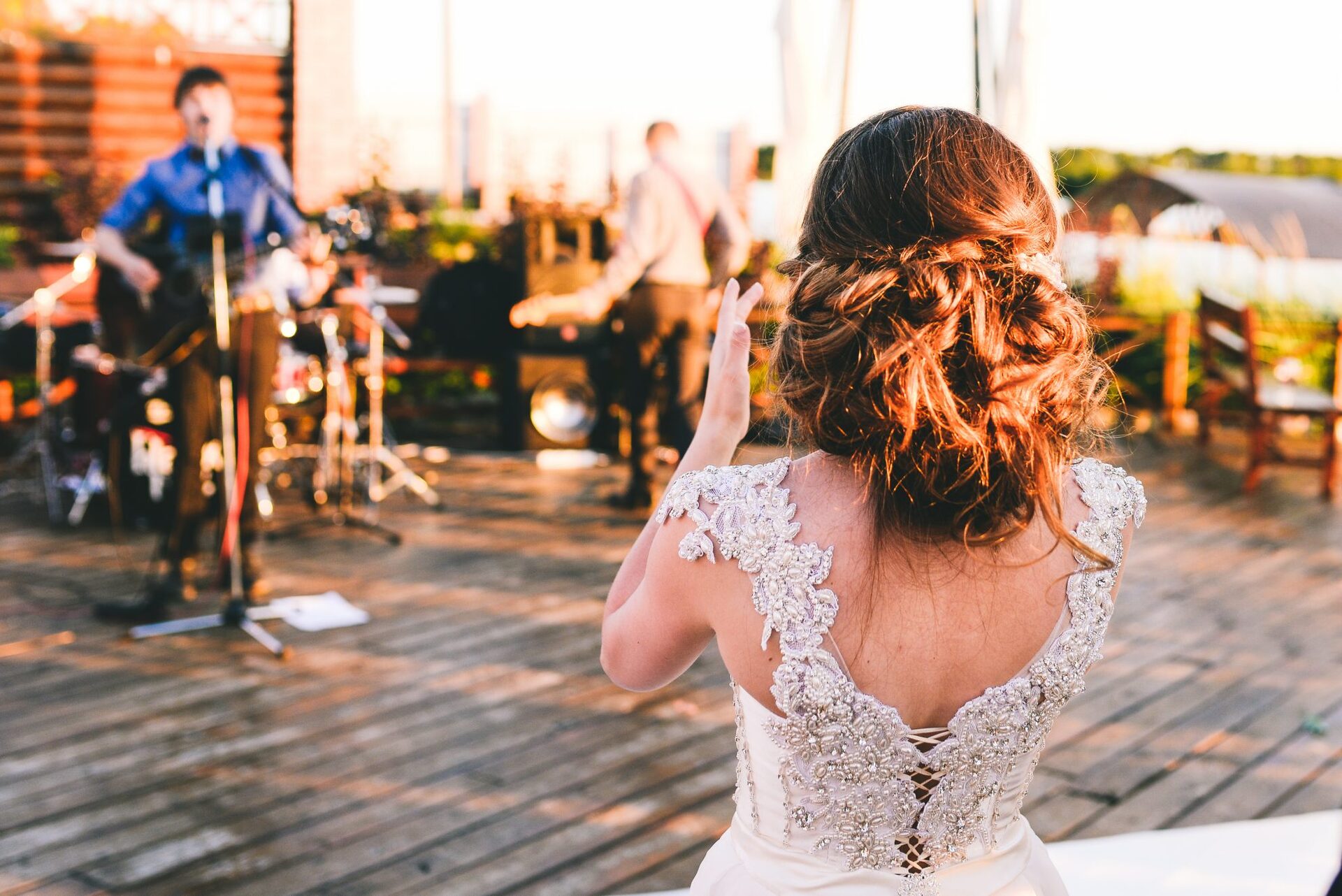 …or both? The choice is really up to you. It's important to note that hiring a band and/or DJ will definitely take the stress out of creating a playlist. They're skilled professionals who know just how to craft the perfect set-list – and you can still make suggestions for songs you'd like to hear. Over on our directory, you'll find a comprehensive list of the best wedding entertainers in all the land.
How to create a killer reception playlist

Write a list of songs with your other half
This isn't something you're going to sit down and bash out over an hour or two. Rather it's something you'll likely add to over the course of a few weeks or even months depending on the time you've got. Any time you hear a tune that would be great at your wedding, make a note of it or add it to a playlist on your phone. Once you and your partner have a good list of tunes, go through each one together and begin building your set list from there. You'll need hundreds of songs so don't be disheartened if you need to come back to this step a few times. It's good to include songs that characterise you and your relationship and also any music that sparks special memories for you both.
Brainstorm with the bridal party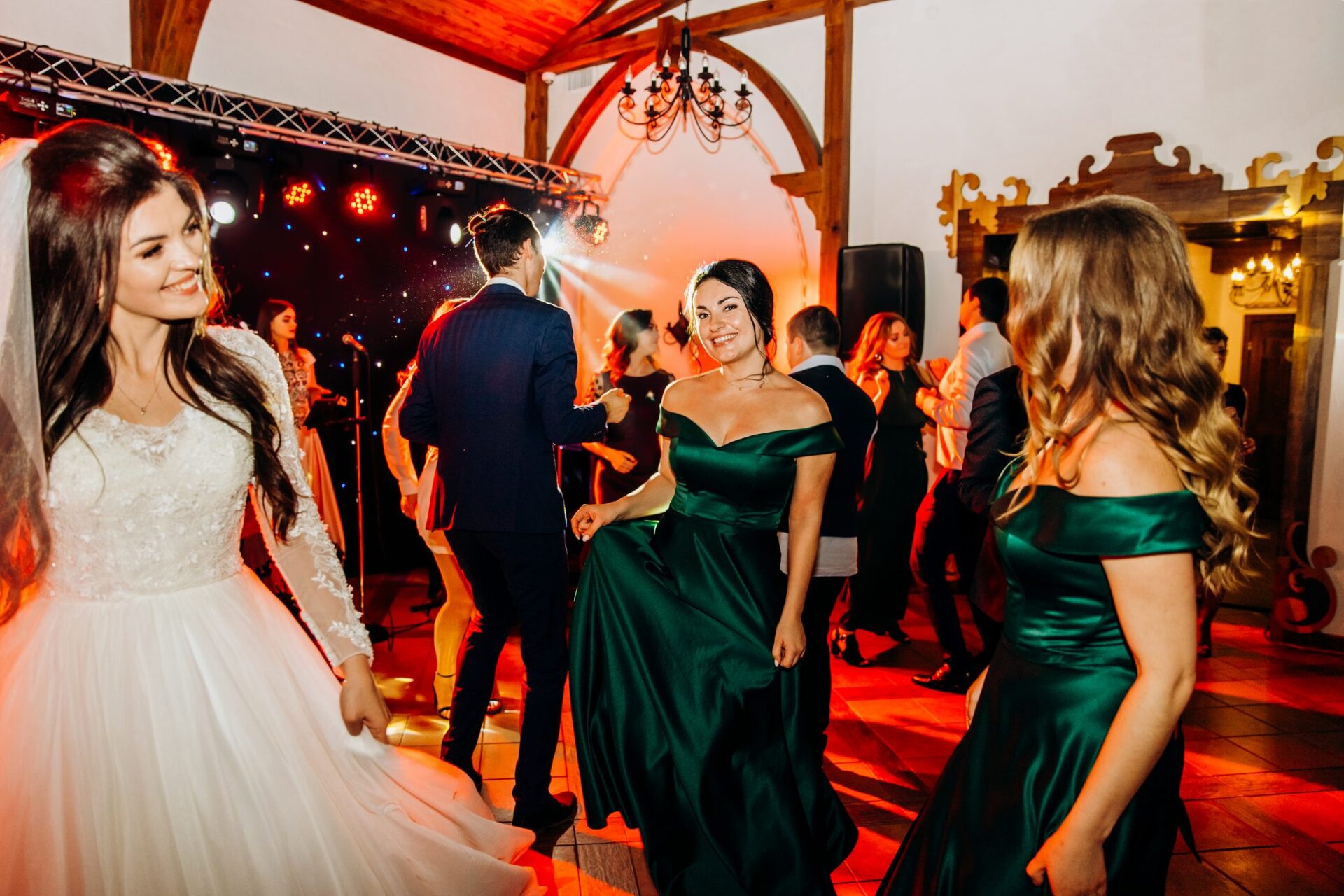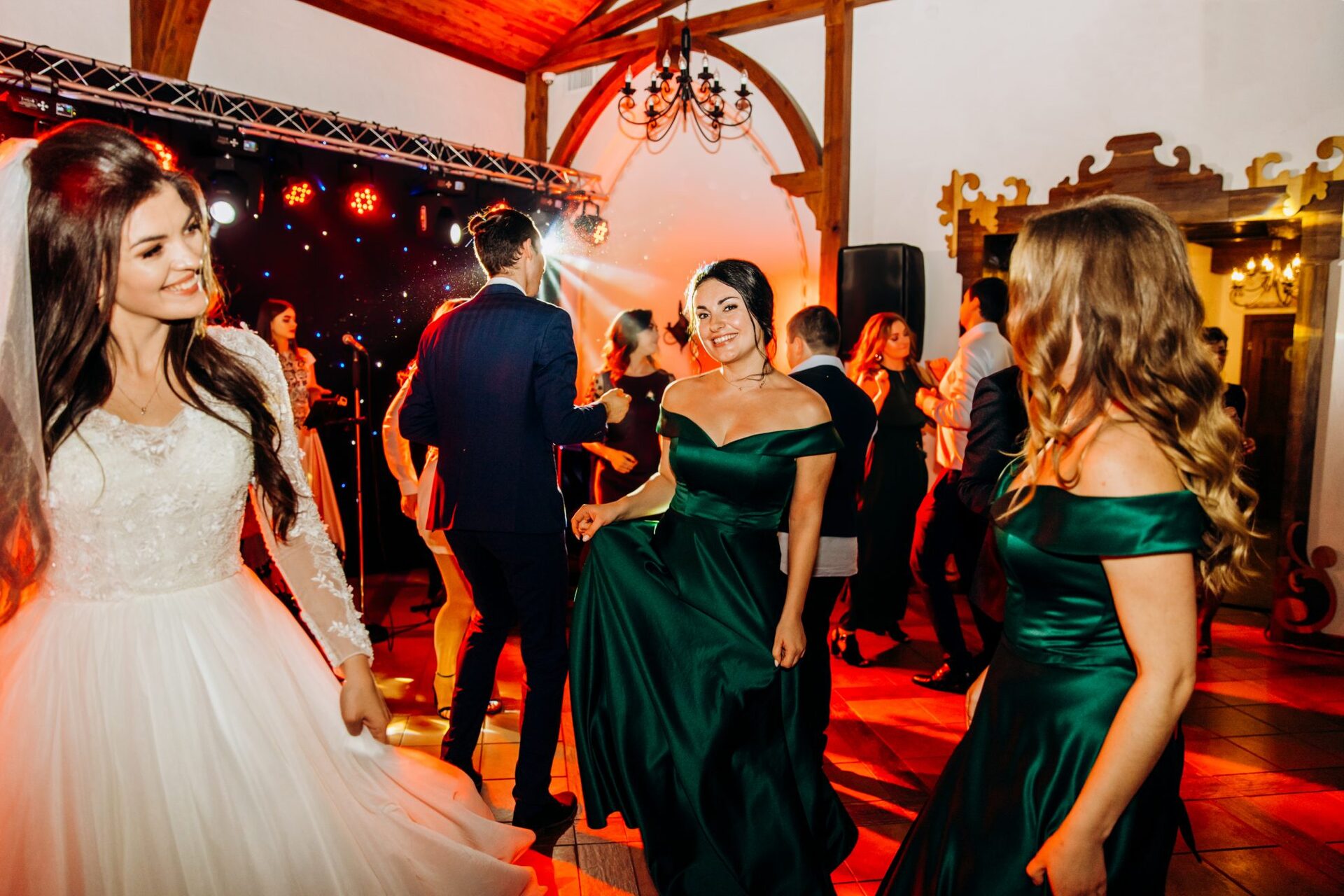 Your bridal party know you best and they may already have a few song choice ideas to include on your big day. Consider this another excuse to get together with everyone, maybe crack open a bottle of bubbles and stick on some music for inspiration. You could be surprised with what they come up with. Whittle down the list with your other half once everyone's gone home.
Ask for requests from the guests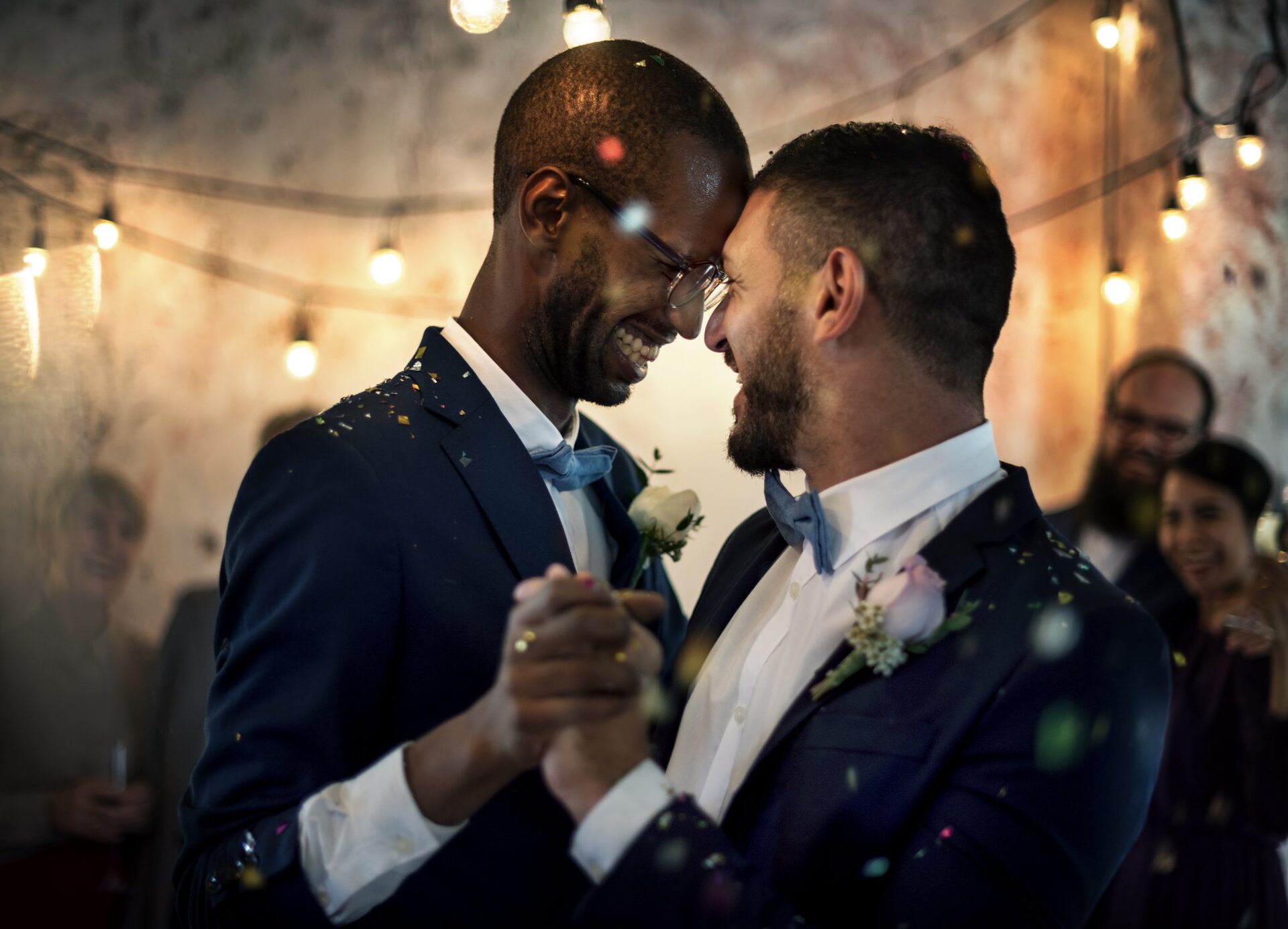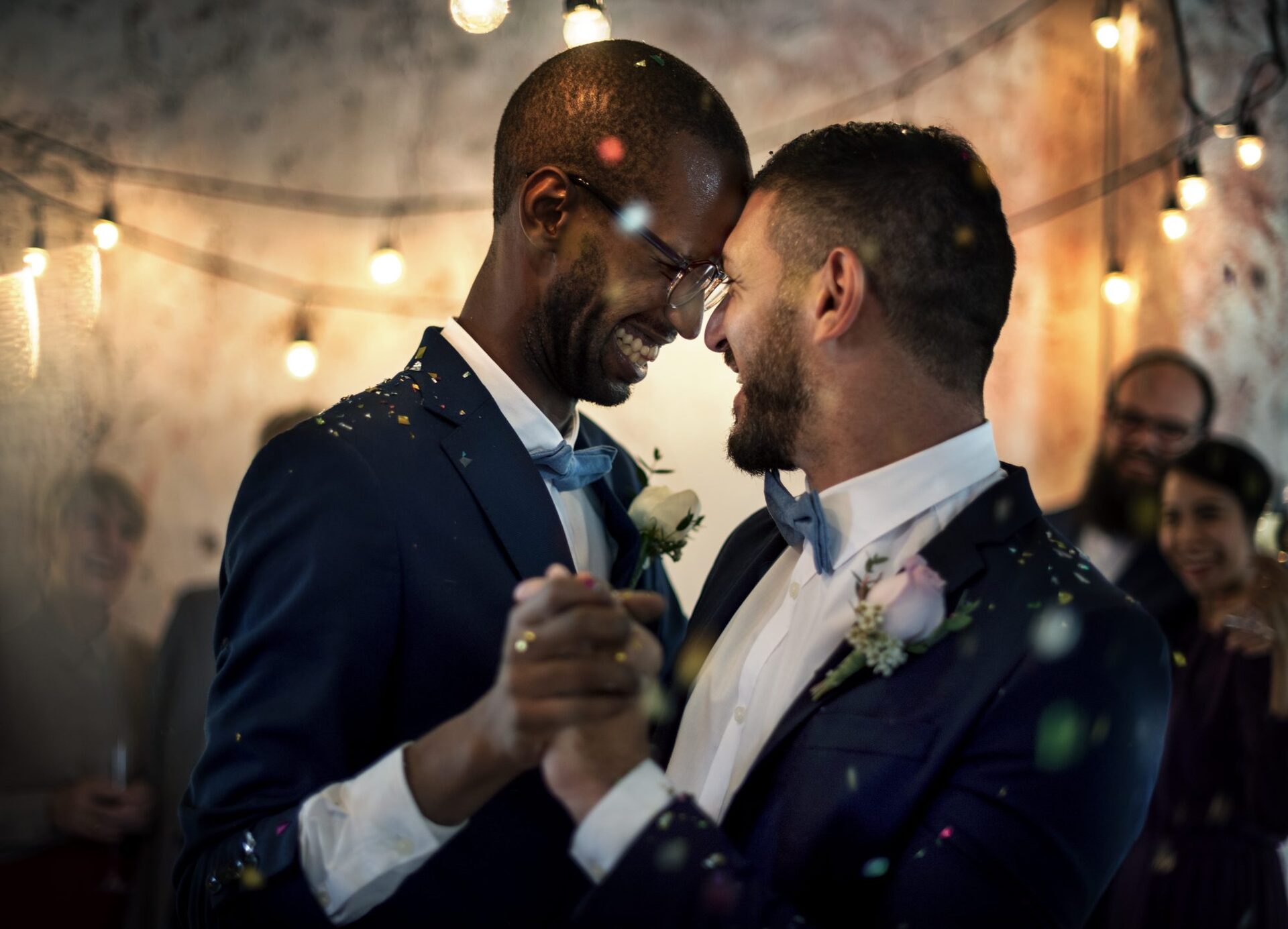 There's only one real way to gauge what songs your guests want to hear on your wedding night and that's to ask them. You can include this on your invitations by asking your guests for one song they really want to hear at the wedding and including it in their RSVPs. Et voila – now you've a lengthy list of songs that your guests are guaranteed to love.
Be sure to include lots of songs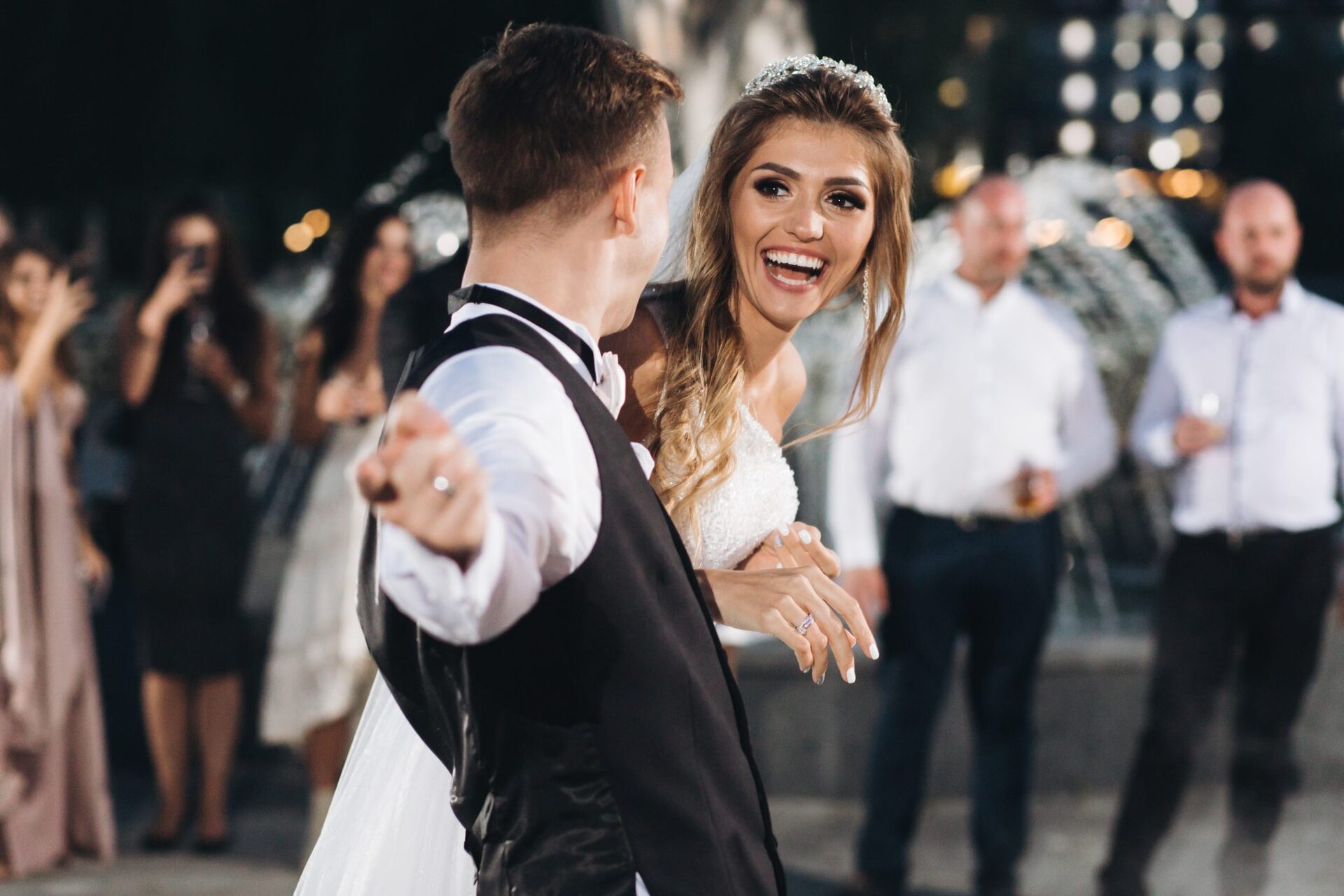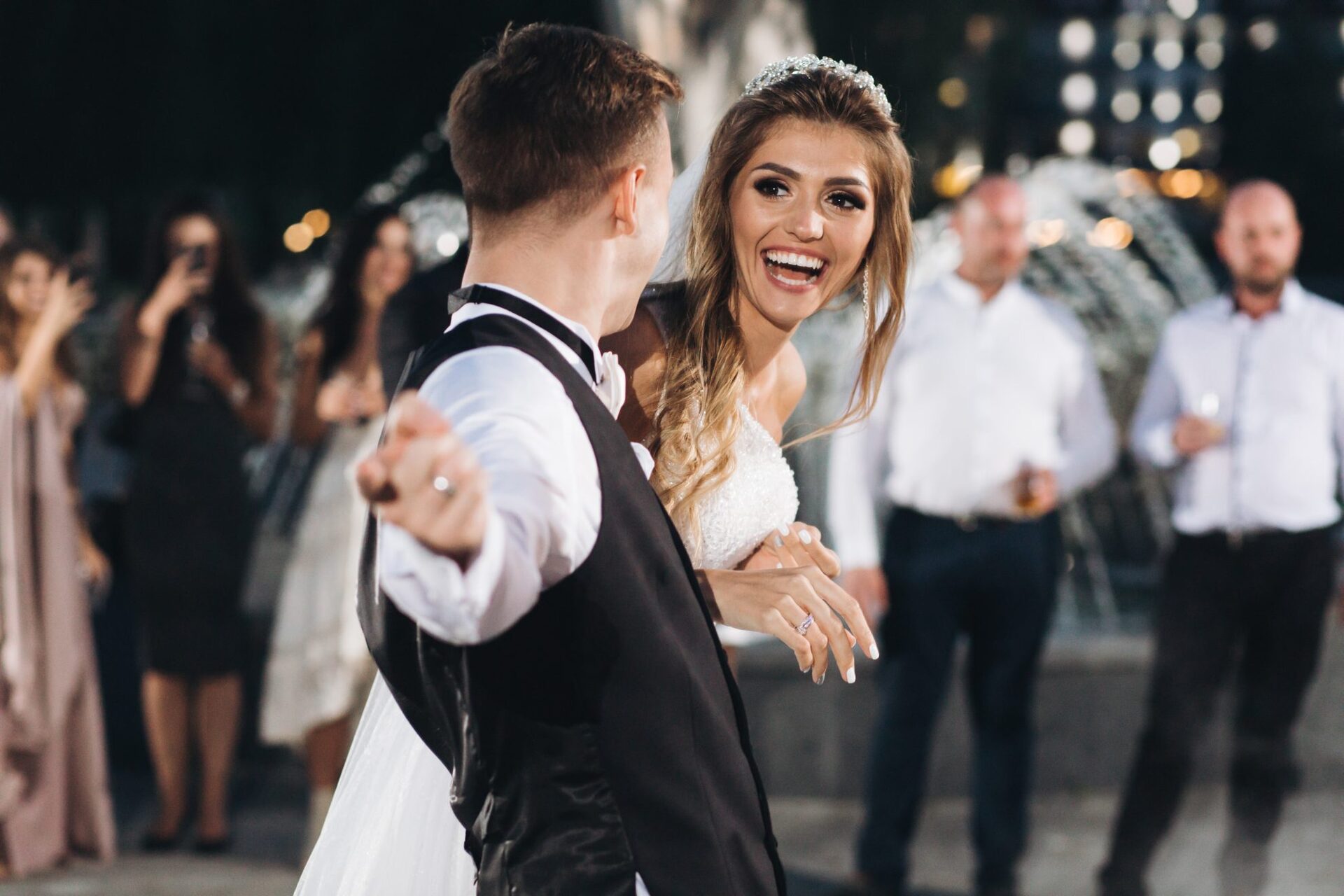 Yep, we're talking about three to five hours worth, and maybe even a little extra just to be on the safe side. For reference that's around 100 songs, but it's good to have upward of 120 to ensure you're covered. Best get cracking, huh?
Mix your genres
Maybe you adore Nathan Carter, but not everyone is going to enjoy back to back country. Likewise, your guests are going to be pretty bored if all you play is slow songs and nothing uptempo. It's best to get a good mix of everything from pop and country to rock and rap, and everything in between. For a seamless transition between songs, try and group similar genres together. Sir Mix-A-Lot would sound pretty weird sandwhiched between Garth Brooks and Dolly Parton.
Kick things off with golden oldies

You know the songs we're talking about: they're the ones everyone knows and belts out in the pub. They're the tunes you can't help but dance to. Think Don't Stop Believin" by Journey, Livin' on a Prayer by Bon Jovi, and You Shook Me All Night by ACDC and you'd be on the right track. No wedding playlist would be complete without YMCA, Sweet Caroline and a Dirty Dancing megamix either.
Intersperse some slow songs
They can't all be songs you want to scream at the top of your lungs. Weddings are romantic occasions after all, so you'll want to include some songs your guests can slow dance to. As a rule of thumb, consider playing one slow song to every five uptempo ones. You can't go wrong with a bit of Ed Sheeran or Eric Clapton.
Finish on a high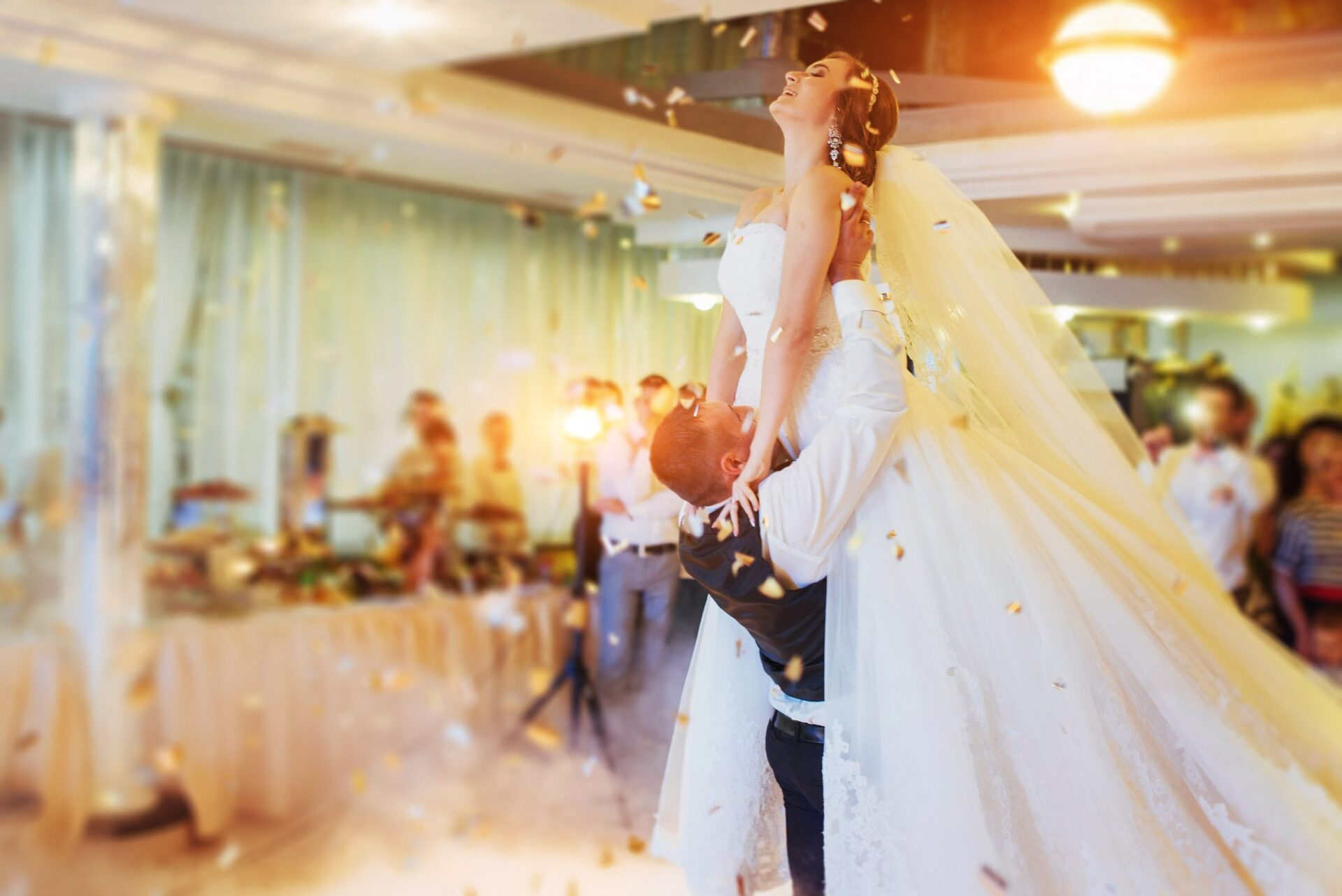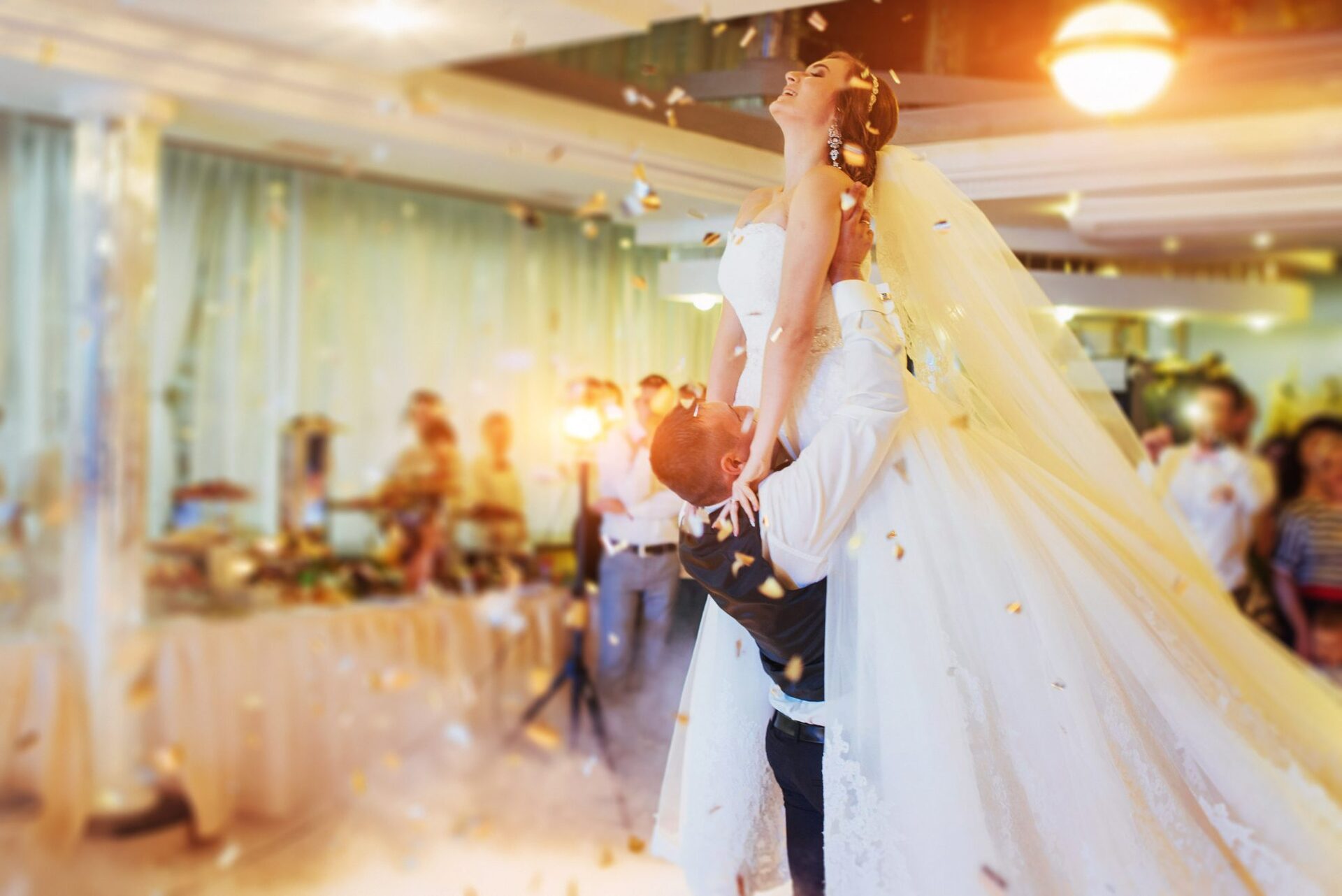 You want to go out with a bang, after all, so go back to your list of golden oldies and choose something that will have your guests shouting 'One more tune'. Struggling to pick something? There can be no better end-of-the-night choice than (I've had) The Time Of My Life. Just don't attempt the famous lift…
Listen back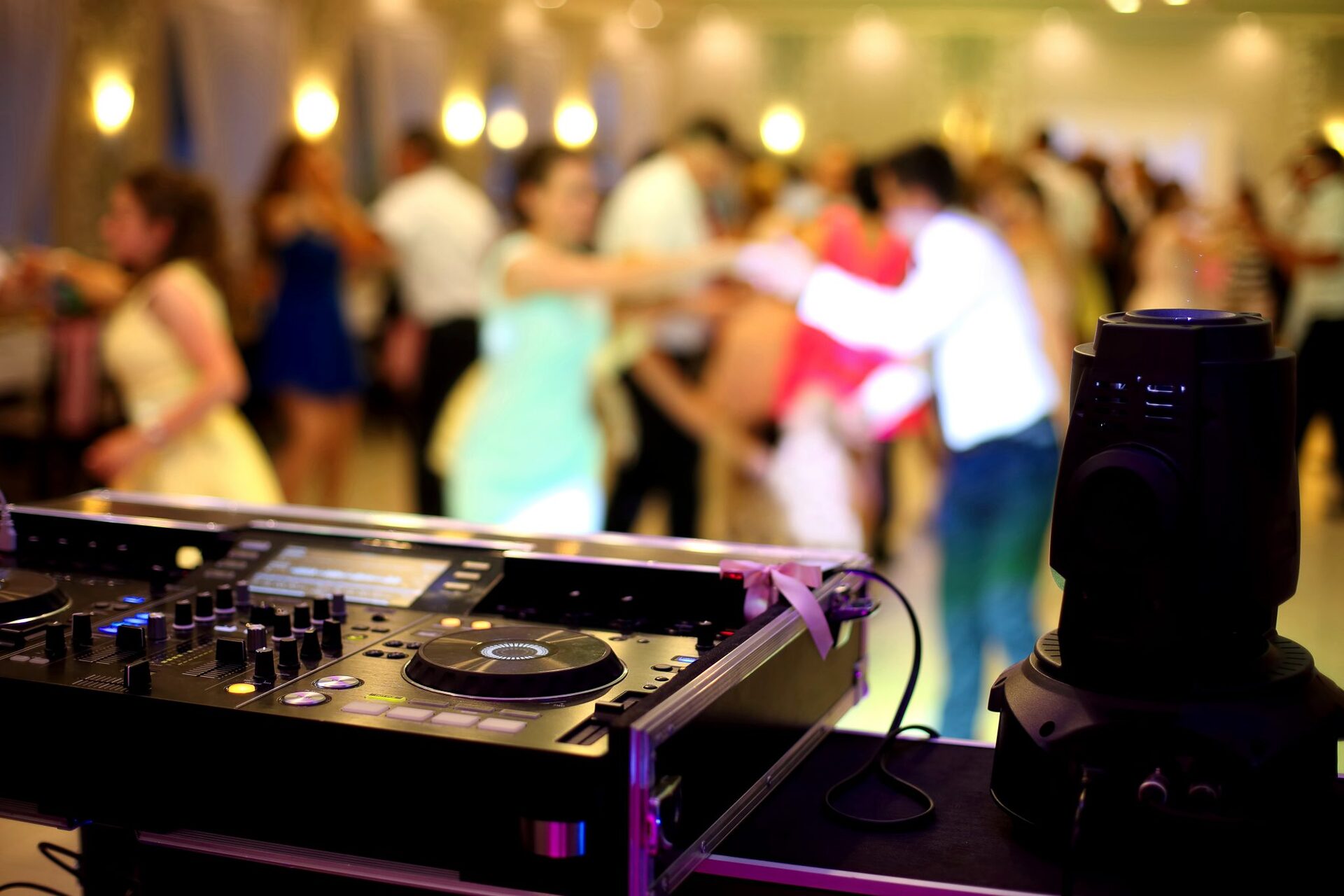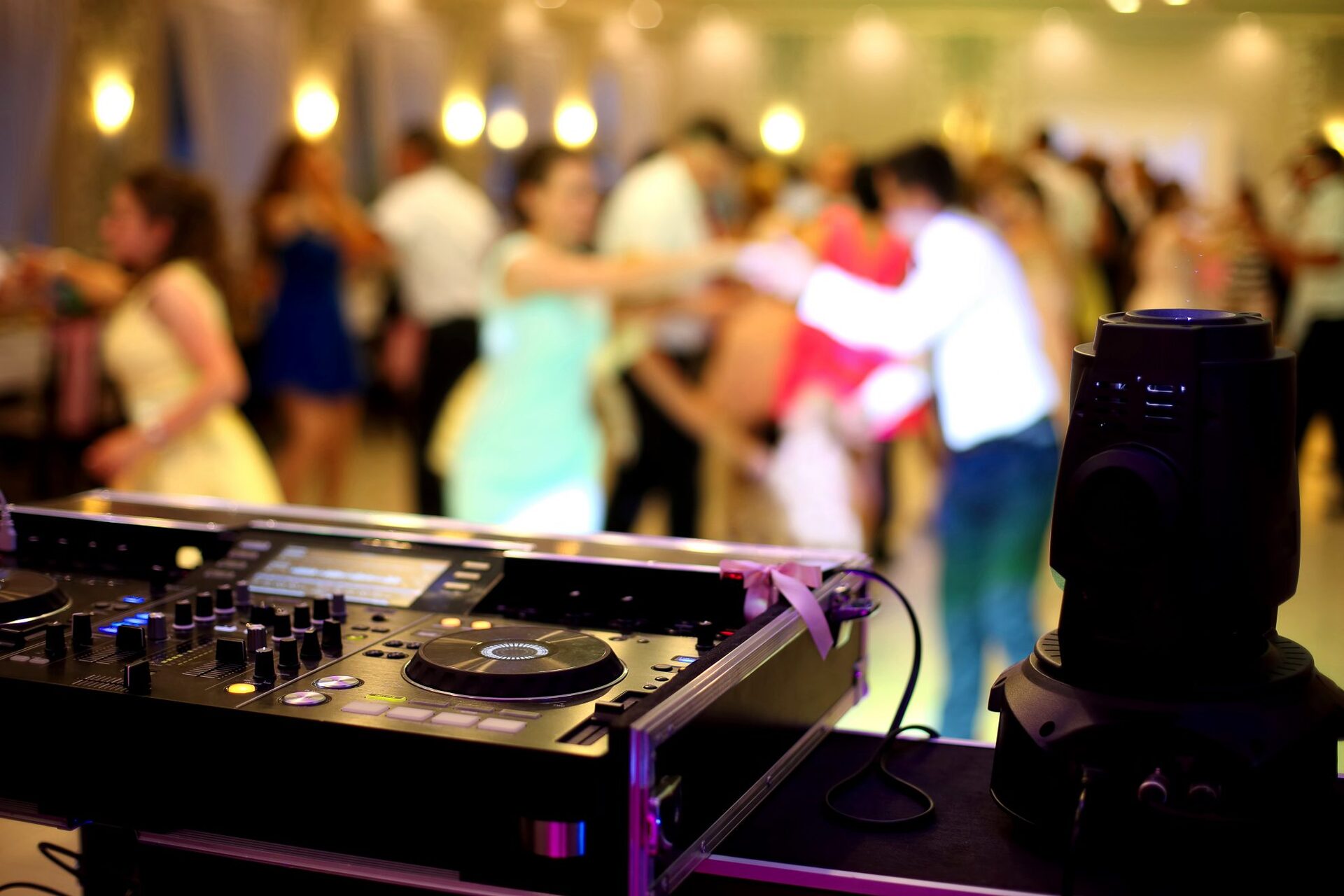 We're not suggesting you play your playlist over and over again until you're sick listening to it but stick it on when you're in the car or walking to work, and aim to play it back in its entirety at least once. You might think of some tunes to add in, or realise there's a few you definitely want to take out. You'll get a good feel for what really makes you want to get up and dance too, and be able to spot any jarring transitions.
All in all though, don't sweat it. Throw in a little something for everyone, and enlist the help of your bridal party to make sure everyone is up on their feet and you're guaranteed to have a good night.
Planning to book a band or DJ for your wedding? Click here to head to our directory where you'll find a comprehensive list of the best wedding entertainers in Ireland.