Ensure you don't overspend on your wedding venue by setting an overall budget as soon as possible. Here are a few pointers to ensure you get the venue you want within budget.
How Much Do You Have To Spend?
Firstly, calculate the total spend you have for your wedding, including any exact contributions from parents.
Once you have got the exact amount of money you have to cover everything, then it's a matter of allocating a percentage of this total to each area of the wedding. You can expect to set aside at least 50% of your overall wedding budget on cost of your wedding venue, including room hire, room styling, food and drink, etc, especially if you have an extensive guest list!
Do Your Research
Do your homework and find out what the going rates are in your desired wedding location. Online venue directories, such as The Wedding Journal Directory allow you to search by location, venue type, amongst other criteria. Simply contact the venues you are interested in and they will be able to advise on the prices for their wedding packages. Determining how much you can afford will help you avoid the heartache of falling in love with a place that's well out of your price range — after all you don't want to spend more than 50%-55% of your total wedding budget on your venue.
If you have your heart set on a venue and their packages are over what you were hoping to spend, maybe take the time to call and speak with their wedding co-ordinator who may be able to suggest ways that they can tailor a package that works within your budget.
With any wedding package, just ensure there are no hidden costs before you sign on the dotted line! They may quote a wedding package price, but check this price includes EVERYTHING down to the tiniest detail, including any hidden staffing or cleaning costs. This really is one time when you really do need to be pernickety and factor in every single potential cost to you. Finally, don't forget to ask whether the price includes VAT – if not, the total will increase by 20%.
Avoid Guest List Bloat
Many venues can accommodate a range of wedding guest numbers from the small and intimate approx. 50-100 guests or larger numbers up to 300! If you are working to a tight budget the solution is to limit your guest list. We know this is easier said than done, but limiting distant relatives, family friends, people you don't know as a couple, children, work colleagues and people who didn't invite you to their wedding will make a difference. Plus, you can always extend more evening invites and really tighten up on those for the day reception.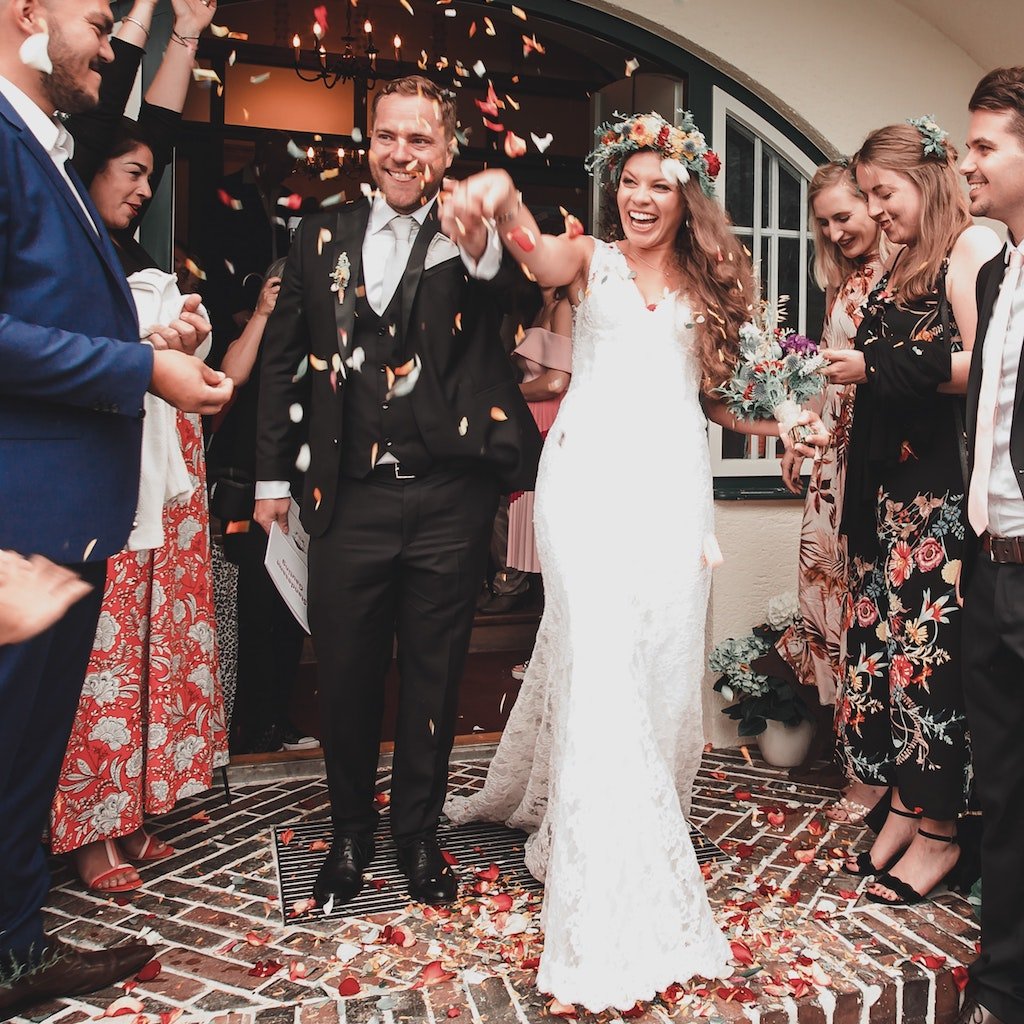 Choose Your Wedding Date Wisely
If you can be flexible with your date and choose an off-season month or a less popular day in the week – obviously Fridays and Saturdays are most popular, as are the spring/summer months. Time of year and day or week will all impact your negotiating leverage and if you have flexibility on your side you could save hundreds. For example, your desired venue might offer a lower rate on a Tuesday in November or a Friday in January/February.
Decide What You Want & Stick To It
Apart from what you need to get legally wed, there are no compulsory wedding elements. So, when you are working out your wedding venue budget and how it is to be spent it would be easy to get carried away with your spending on decorative pieces and other unnecessary items. Cutting back on the 'fluff' may help to bring your dream venue within budget. Also reach out to family and friends on decorative elements. You might have a few creative relatives that can will be able to help for free or others who might pay for elements like this instead of getting you a conventional wedding gift.
BE INSPIRED:

See our guide to

 Ireland's Top 100 wedding venues

which also includes a helpful budget guide.
………………………………………………………………………………….
SAVE at The Wedding Journal Show Belfast in the TEC Belfast on Saturday 5th and Sunday 6th October. There will be numerous venues all offering exclusive show discounts that will save you £££s and maybe bring your perfect wedding venue within budget! Book tickets here.